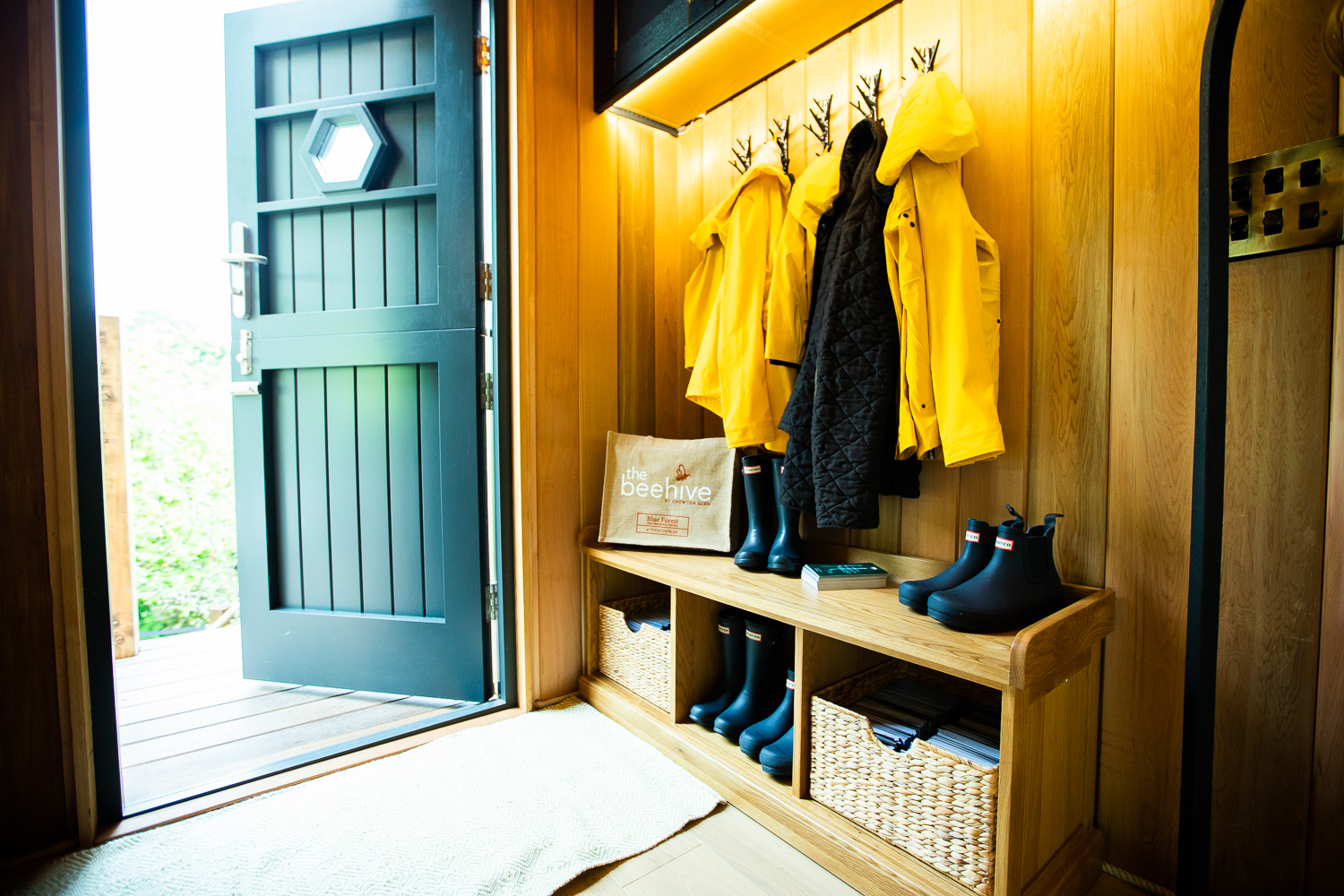 Chewton Glen Hotel Prepares For The Beehive Treehouse
11th June 2019
The RHS Chelsea Flower Show may feel like a distant memory now, but it's not yet been a month since thousands of people got the opportunity to see this remarkable treehouse at the world's most renowned horticultural event. Press photographers and VIP guests made a beeline to the treehouse on Press Day, to see it opened by Strictly Come Dancing stars Joe Sugg and Dianne Buswell, and photos of the charming couple sitting on the beautiful Tom Raffield swinging seat under the treehouse hit the headlines later that day.
A perfect hideaway for busy little bees
Now Chewton Glen Hotel and Spa is eagerly awaiting the arrival of The Beehive where it will become home to the popular kid's club, and its upcoming arrival is creating a bit of a buzz! Working collaboratively with Chewton Glen, we specifically intended to create a woodland hideaway for them that would delight and inspire the younger generations and help them reconnect with the great outdoors.
Looking like it fell right out of a fairy-tale book, The Beehive is fantasy-like den that will sit playfully in its new woodland glade and is guaranteed to become the place where childhood memories are created and treasured for a lifetime.
"Chewton Glen has evolved to become one of the best family-friendly hotels in the UK and the Beehive will provide a fabulous experience for families staying at the hotel, it will be available every weekend and throughout the school holidays and we are certain that it is going to be a remarkable space for children to enjoy" – Andrew Stembridge, Managing Director, Chewton Glen and Executive Director, Iconic Luxury Hotels.
The Beehive team will keep the children entertained, whilst Mums and Dads can appreciate some time together knowing that their children are enjoying themselves. The multi-functional space inside the treehouse allows for a range of fun holiday activities, from painting and crafts to puzzles and trainsets. With story sessions, nature walks and treasure hunts plus plenty of supervised playtime in store, the children will have a real opportunity to get back to nature and create some happy memories.
Bespoke design for outdoor play
The luxury treehouse is a true testimonial to what can be achieved with wood and natural materials, clad inside and out with sweet-smelling FSC Certified Western Red Cedar. All the windows and doors have been hand-made from sustainable European Oak. The support structure is constructed from treated softwood, and large bi-fold doors allow the light to flood into the children's club from the large secured deck area which provides additional play space.
The treehouse is complete with a kitchen area and safe storage with door handles in the shape of bees, and twig-shaped coat hooks for keeping outdoor clothing tidy. A comfy reading nook has been created for story time and quiet play. This children's sanctuary among the trees is accessed by two curved wooden staircases, with sturdy rope work handrails, to guide our little guests to their own Treehouse play den overlooking the children's garden, which has been created by Estate Manager Darren Venables.
The Beehive will be transported to its new home in the grounds of Chewton Glen when it will open for play at the beginning of July | For more information visit www.chewtonglen.com
Related Articles

With the start of the summer holidays next week, you'll probably be on the lookout for things to keep the kids busy and...read more

The Ideal Home Show is in full swing and the Quiet Treehouse has turned out to be exactly the sort of show stopper we...read more

After months of editing and proof reading with Schiffer Publishing, we're finally delighted to introduce Tree Houses...read more