Design a Tree House Poster Competition
20th January 2015
Blue Forest are Delighted to Announce the Launch of a Tree House Competition in Conjunction with Sevenoaks School Science Week 2015.
Blue Forest are delighted to be running a poster competition in conjunction with Sevenoaks School Science Week 2015 (March 2-6) – Open to all children aged 5-11 yrs within the UK. The aim of the competition is to raise awareness of the fields of design, architecture and engineering and to inspire the children by letting them unleash their imaginations in the design of a fantastic luxury tree house.
The Sevenoaks Science Week has come a long way since it was first introduced in 2009. The first year saw just over 4000 visitors from local schools joining them in a celebration of Science Technology, Engineering and Maths (STEM). Last year the school welcomed over 12,000 students, over 700 adults and over 30 individuals organisations, workshops or speakers. Themes have varied from Space Travel, Sustainability, Engineering and Communication.
"This event, together with the many others organised for Science Week, aims to raise the profile of Science for our own students as well as for the 12,000 pupils we have invited from local schools. We hope it has given them an experience to remember and helped to stimulate their interest, curiosity and imaginative sympathy in our own world and what lies beyond." Katy Ricks, Head Teacher Sevenoaks School's
The competition is open to Primary School Children in Key Stage 1 (5-7 yrs old) and Key Stage 2 (7-11 yrs old). If you are a teacher we would love you to ask the children in your class to join the competition. Please don't worry if your whole class aren't entering the competition. We would still love individual children to enter if they wish. We have created two categories; the first for Key Stage 1 and the other for Key Stage 2.
The winners will each receive a complimentary stay for their whole family in one of the new Woodland Lodges, nestled deep within Alton Towers latest resort The Enchanted Village (opening April 2015). The Enchanted Village also features 5 new Luxury Tree Houses, designed and built by Blue Forest. 
Please download the files below for details on entry, prizes and further information:
How To Enter – Competition Details (1002.95 KB)
Supporting Information, Entry Category A – Design Brief KS1, Age 5-7 yrs (349.38 KB)
Supporting Information, Entry Category B – Design Brief KS2, Ages 8-11 yrs (299.97 KB)
Terms & Conditions Apply – Click Here for Further Details
Details are also available on the event App 'Science Week 2015' which is available on Apple, Android and Microsoft stores. Simply click on the links below or search for "Science Week 2015" in the relevant app store.


How To Enter:
Entries to the Blue Forest Tree House Poster Competition should be submitted on A4 or A3 paper and sent to the address below by Friday 27th February 2015. Please include:
• A title or name for your tree house
• School name and competition category
• Child's name, age and address on the reverse of your poster so we can contact you if you win!
Blue Forest Tree House Poster Competition
Blue Forest (UK) Ltd
The Courtyard
Eridge Park
Tunbridge Wells
East Sussex
TN3 9JT
Deadline for submission of entries is Friday 27 February 2015.
Follow us on Facebook and Twitter for all the latest competition news…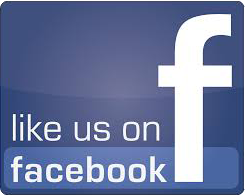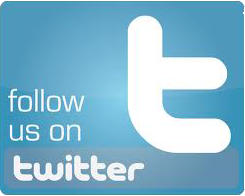 Related Articles

Have you heard about the #500elephants project yet? Due to poaching, habitat loss and human-wildlife conflict, African...read more

The Enchanted Playhouse is a fairy-tale retreat for your imaginations to explore, offering a unique outdoor space for...read more

Director Simon Payne and Project Manager William Hardy attended the 7th annual Builder & Engineer Award...read more