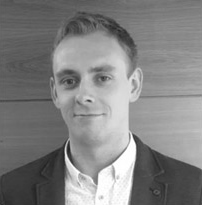 Meet Our Treehouse Architect/Magician
2nd April 2015
Working for Blue Forest, architect Philip Ryan is able to combine his passion for magic and love for natural building materials into designing fantastical tree-top escapes.
Q: Designing treehouses sounds like an incredible vocation, but it's probably not something you start out studying for. How did you get into the industry?
During my architectural studies I fell in love with timber design and this beautiful material that grows from the earth. Ever since, I've been keenly looking for the opportunity to work with people that hold that same enthusiasm and Blue Forest was the natural choice.
Q: What is your favourite part of the design process?
Being able to design a building that is made of the same material that is growing around it.
Q: Are there ever any projects that have you thinking: "It's impossible, we'll never manage that!"
With my background in magic, I've always enjoyed projects that make the impossible possible. At Blue Forest, I don't think there's been a project where we haven't tried to do exactly that.
Q: Is there an idea for a tree house that you have been thinking of but have not been able to realise as a live project yet?
A treehouse situated within a dense forest that rises above the tree canopies for spectacular views in warm weather and then lowers itself into the understorey during rainfall…
Q: Which project or element of a project are you particularly proud of?
The ecoPerch's ambition in making luxury treehouse design affordable and accessible to a wider demographic.
Q: What would your dream treehouse look like?
The exterior would have the rough texture of vertical thatch walls with inter-mixed burnt cedar cladding while having the soft interior lining of exposed structural Brettstapel panels.
Q: Complete the sentence: "Every treehouse should have a ….?"
A beautiful location! …and a rope bridge.
Q: Excluding the ones you've worked on, do you have a favourite treehouse?
They're not quite treehouses, but hold the same aspiration. It would have to be a coin toss between Toyo Ito's 'Home for All' and Sou Foujimoto's 'Wooden House'.
Q: Are treehouses the new yachts?
I always dreamt of owning a treehouse as a child but never a yacht. As I get older, I've realised I had taste beyond my years.
Q: If you weren't designing tree houses what would you be doing right now?
I would be becoming more uninspired and frustrated with traditional procurement while missing out on the job of a lifetime.
Related Articles

The RHS Chelsea Flower Show 2016 is now only two weeks away and we've been working hard to get everything arranged...read more

We've been bowled over by the incredible response we received from our Facebook competition. Since we launched the...read more

The best of the county's businesses were celebrated at the 26th Sussex Business Awards on the 10th...read more