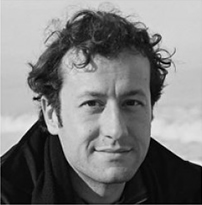 Meet the Treehouse Architectural Designer
19th December 2014
Treehouse design is not just the pastime of imaginative children. A lucky few get to do it for a living. Meet Matthew Harwood, Architectural Designer at Blue Forest. ​
Q: Designing treehouses sounds like an incredible vocation, but it's probably not something you start out studying for. How did you get into the industry?
Before joining Blue Forest I was working as a computer games artist creating game worlds and video effects (VFX). After the studio I was working for went into receivership during the recession I retrained in Architectural Visualisation.
Q: What is your favourite part of the design process?
It's great when we get a client who wants something different, something unlike anything we've done before.
Q: I am sure you're given all kinds of briefs and fantastical requests. Are there ever any projects that have you thinking: "It's impossible, we'll never manage that!"
Not yet. I only joined the team at the beginning of the year so there is still time!
Q: Is there an idea for a tree house that you have been thinking of but have not been able to realise as a live project yet?
Plenty. One idea is a treehouse suspended from a number of trees by cables that can be pulled by winches. This would enable the treehouse to move between the trees and even move up and down, between platforms, over lakes and through trees.
The tree house can follow the sun and always find the views with the best sunset.
Q: Which particular project or element of a project are you particularly proud of?
There is a treehouse about to be constructed that has slightly nautical art deco styling. I'm hoping it will be a stunning structure.
Q: What would your dream treehouse look like?
Retro Elven Gothic.
Q: Complete the sentence: "Every treehouse should have a ….?"
… a child, big or small, to play in it!
Q: Excluding the ones you've worked on, do you have a favourite treehouse?
The treehouse I played in as a child.
Q: Are treehouses the new yachts?
I don't think so. There are some similarities but one is a building, the other is a vehicle, so best get both… if you've got the money!
Q: If you weren't designing tree houses what would you be doing right now?
Creating something else. Perhaps a boat!
Related Articles

Built in Spain, the tree house provides a natural hideaway within the relative cool of the woodland. This unusual...read more

It's one of the most sought-after retreat destinations in the UK, with a loyal following of dedicated celebrity...read more

One of the great things about tree houses is that they can embody the carefree spirit of childhood, taking the...read more