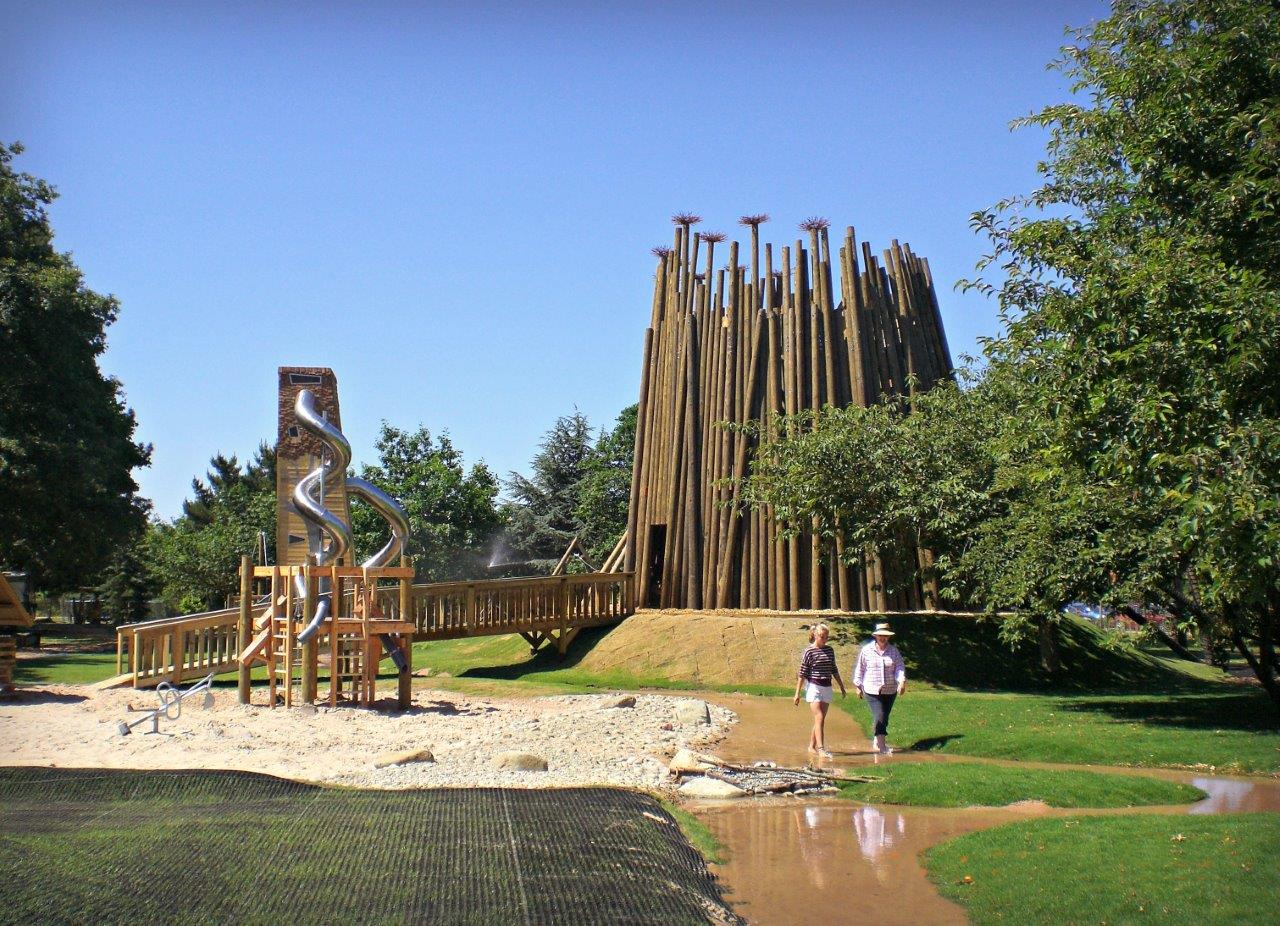 'WildRootz' is a new playground at Pensthorpe Wildlife & Gardens in Norfolk. Blue Forest took part in designing and building two of the main play items.

Looking like something out of the Flintstones, Pensthorpe's WildRootz play area is intentionally rustic and often 'super-size', stacked full of play value with tunnels, burrows, dens, bridges, 'The Fly Away' zip wires and of course 'The Worm' and 'The Rookery'.
The Worm" is a giant slide tower that defies imagination. The tower itself  is 11 meter high (over 3 storey) and to our knowledge it is the tallest outdoor slide tower in the country. The Rookery is a gigantic maze made from over 140 timber logs.
If you fancy a great day out in the British countryside, look no further than Pensthorpe near Fakenham, Norfolk… Open daily from 10am – 4:30pm.