London
The RHS Chelsea Flower Show 2017
Explore
the brief
Welcome to the RHS Chelsea Flower Show 2017!
Awards:
4 RHS Gold Tradestand Stars
2017 was an exciting year for us at the RHS Chelsea Flower Show! While we had already dipped our toes into the world of Chelsea with our debut exhibit the previous year, 2017 was the first year we would be based along Main Avenue – which is undoubtedly one of the most prestigious locations in the whole showground. We wanted to bring a little more pizazz to our exhibit, and wanted to design a fairy-tale garden hideaway on a much larger scale.
the design process
Features:
Satellite Deck

Reading Nook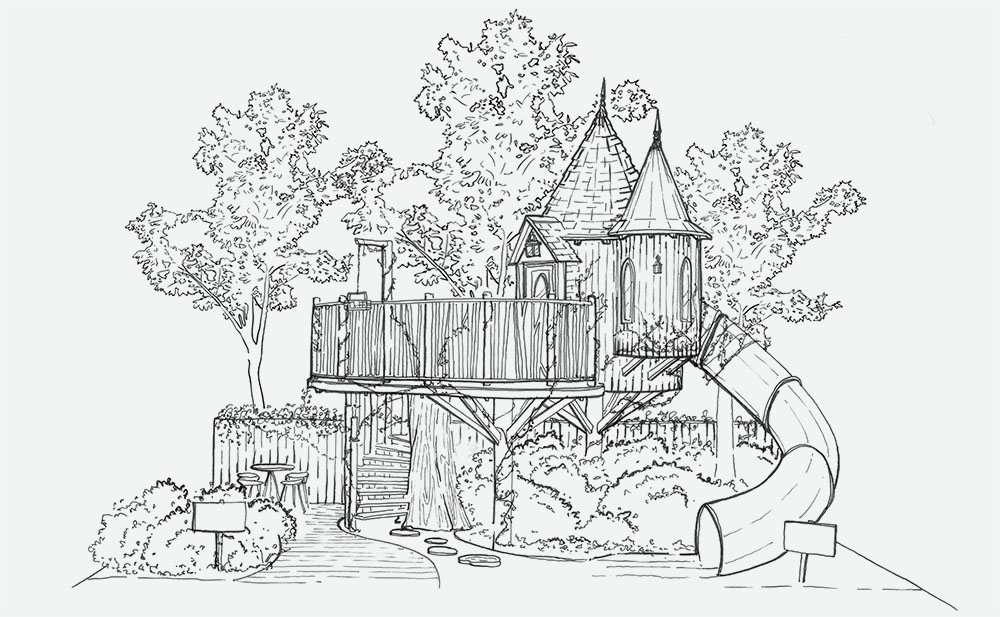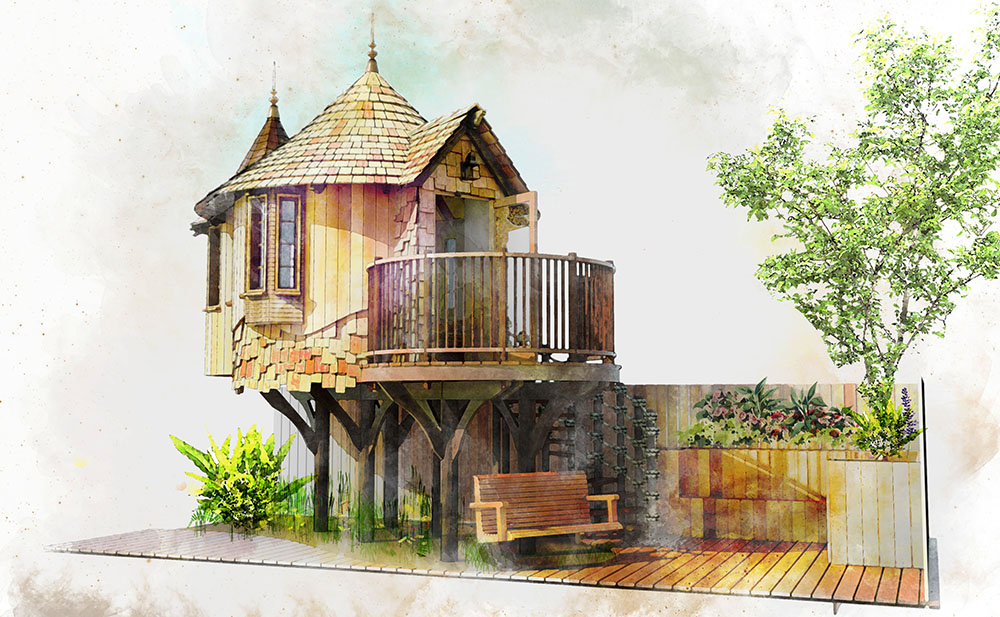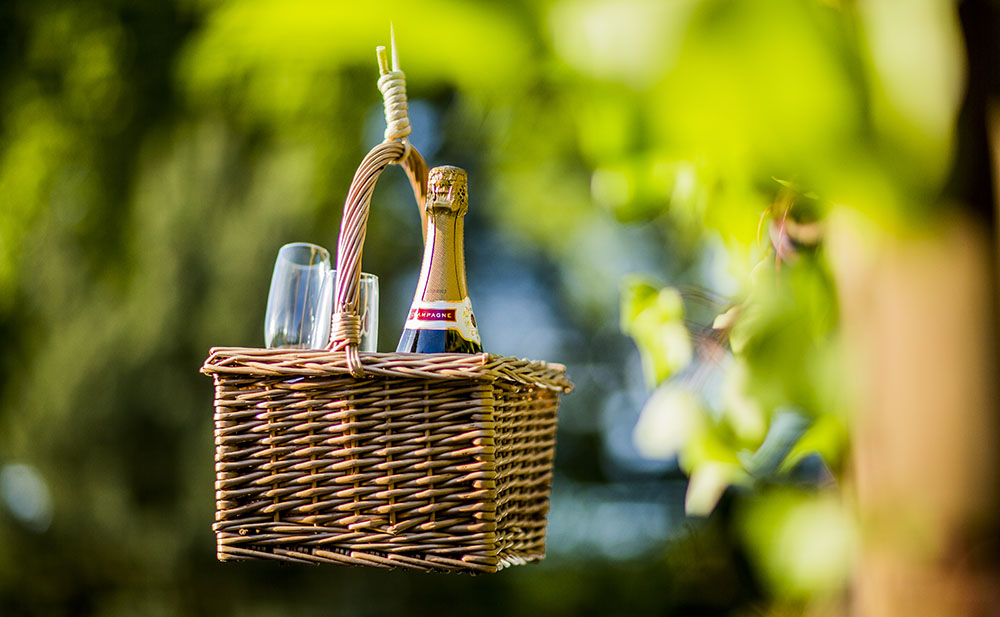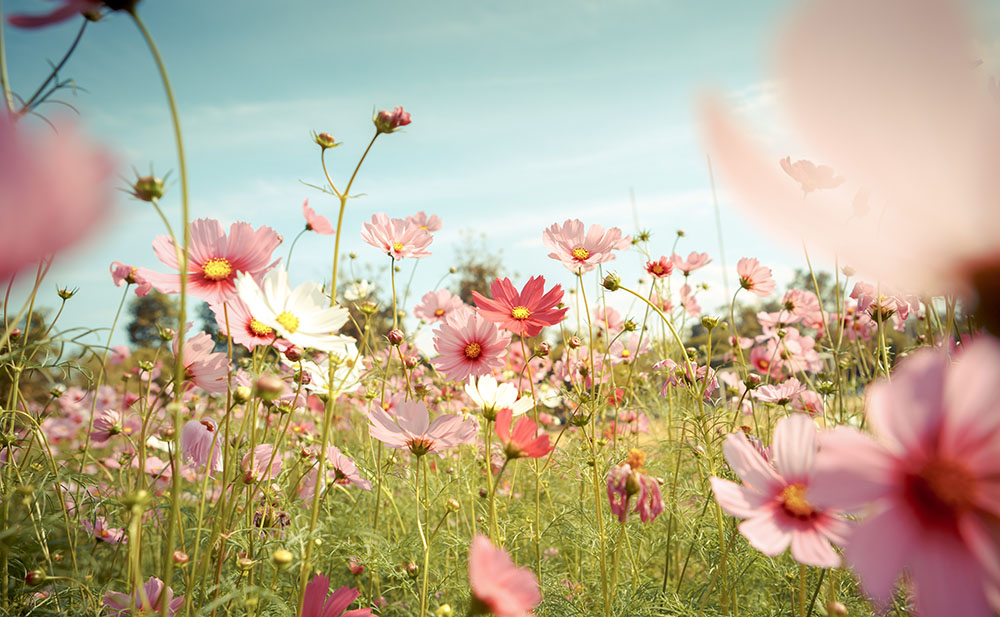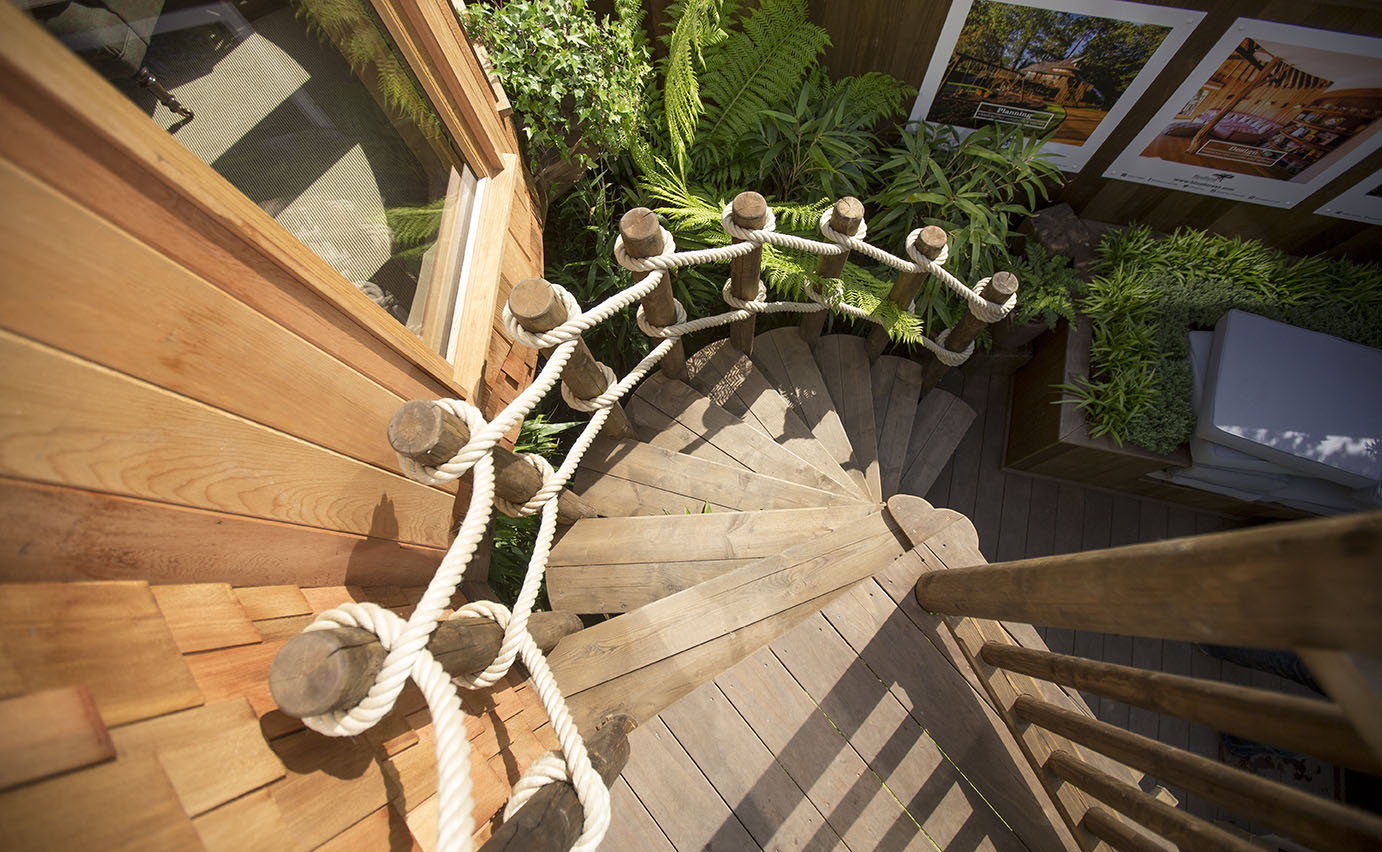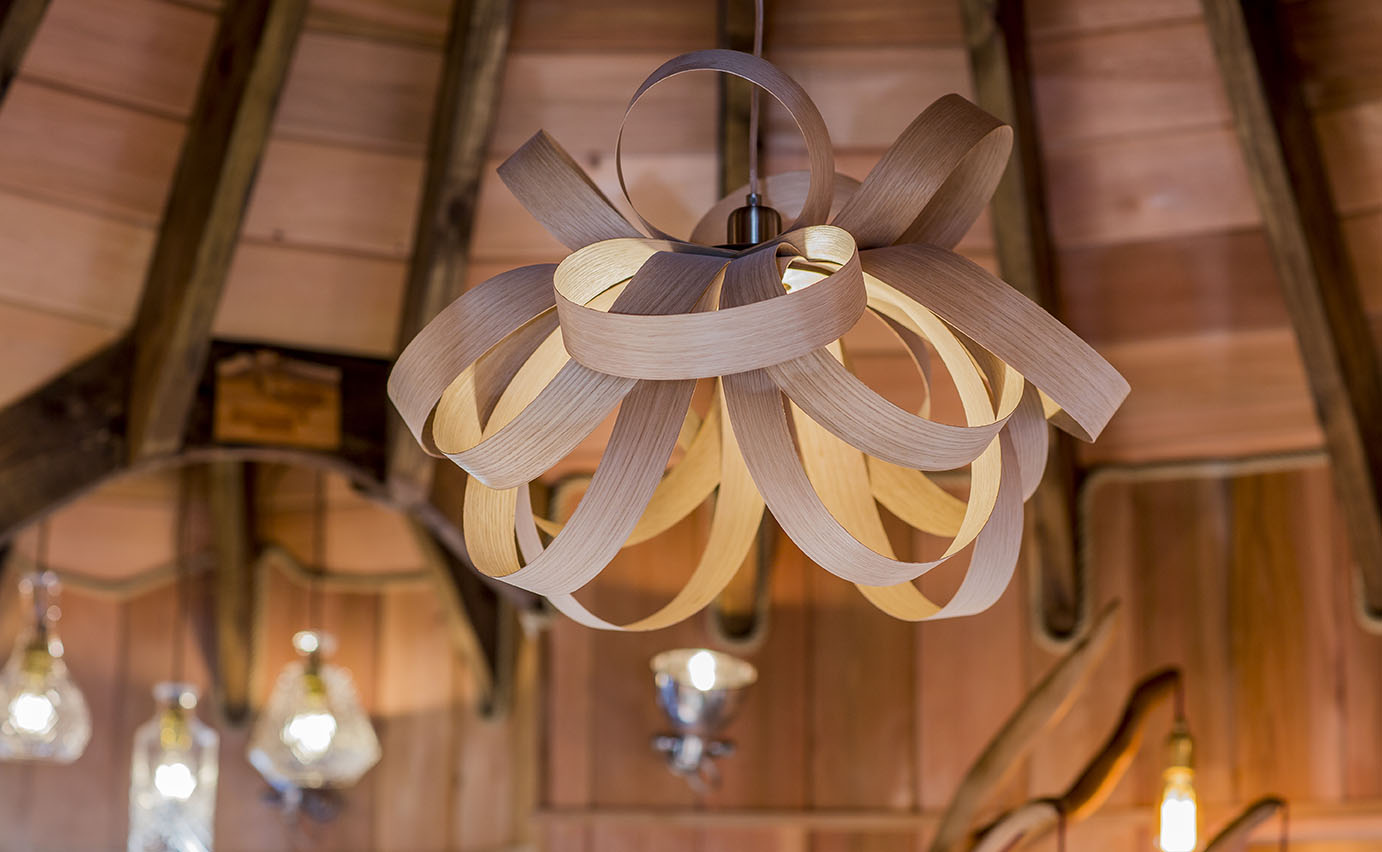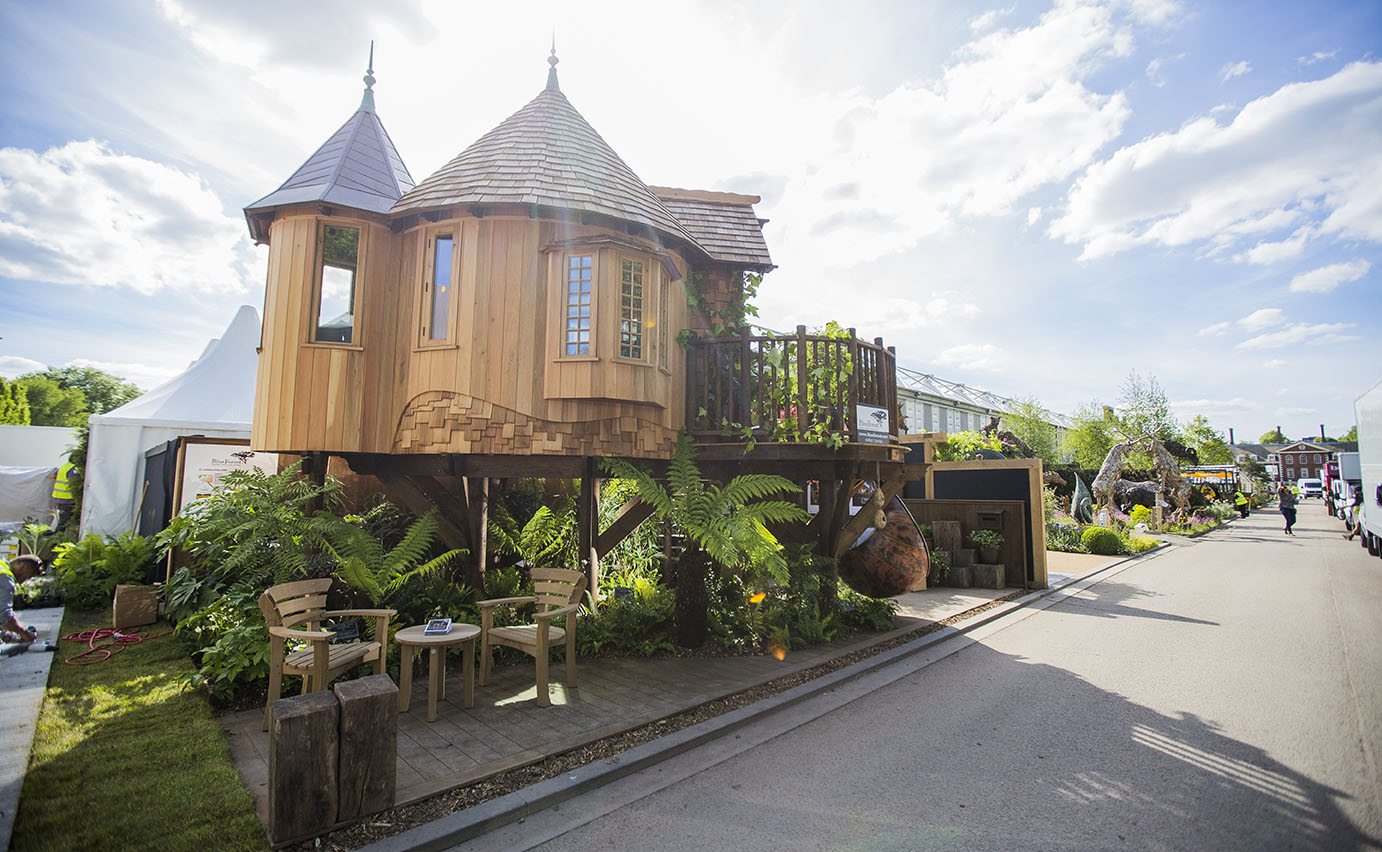 the design
A beautiful woodland hideaway
Finished with our classic premium-grade Cedar cladding with a spectacular copper turret, this magical treehouse was a real highlight of the show. Two giant tree creatures also made an appearance on Press Day, guiding people to climb up into the enchanting retreat. With plenty of space inside to entertain friends or relax with a book in the comfy window seat, we were delighted to see that the treehouse went down a treat at the show!
The treehouse was nestled within a natural woodland planting scheme, designed by our friends at Architectural Plants, a prestigious nursery with an enthusiasm for quirky plants. The woodland planting is set against sustainable Kebony timber decking and cladding, which we love to use because of its beauty, environmental credentials and hardwearing characteristics. Kebony's revolutionary technology is an environmentally friendly process which modifies sustainably sourced softwoods by heating the wood with furfuryl alcohol – an agricultural by-product.
As a final finishing touch, we added a beautiful Ostara copper swing made by Myburgh Designs – offering a peaceful resting spot under the boughs of the treehouse deck.
Inside, the treehouse featured a glass floor, a simple but fun portal offering unique views to the planting below. Those with an eye for detail will have spotted numerous other bespoke touches including copper finials, intricate rope work and a bespoke interior design scheme.
contact us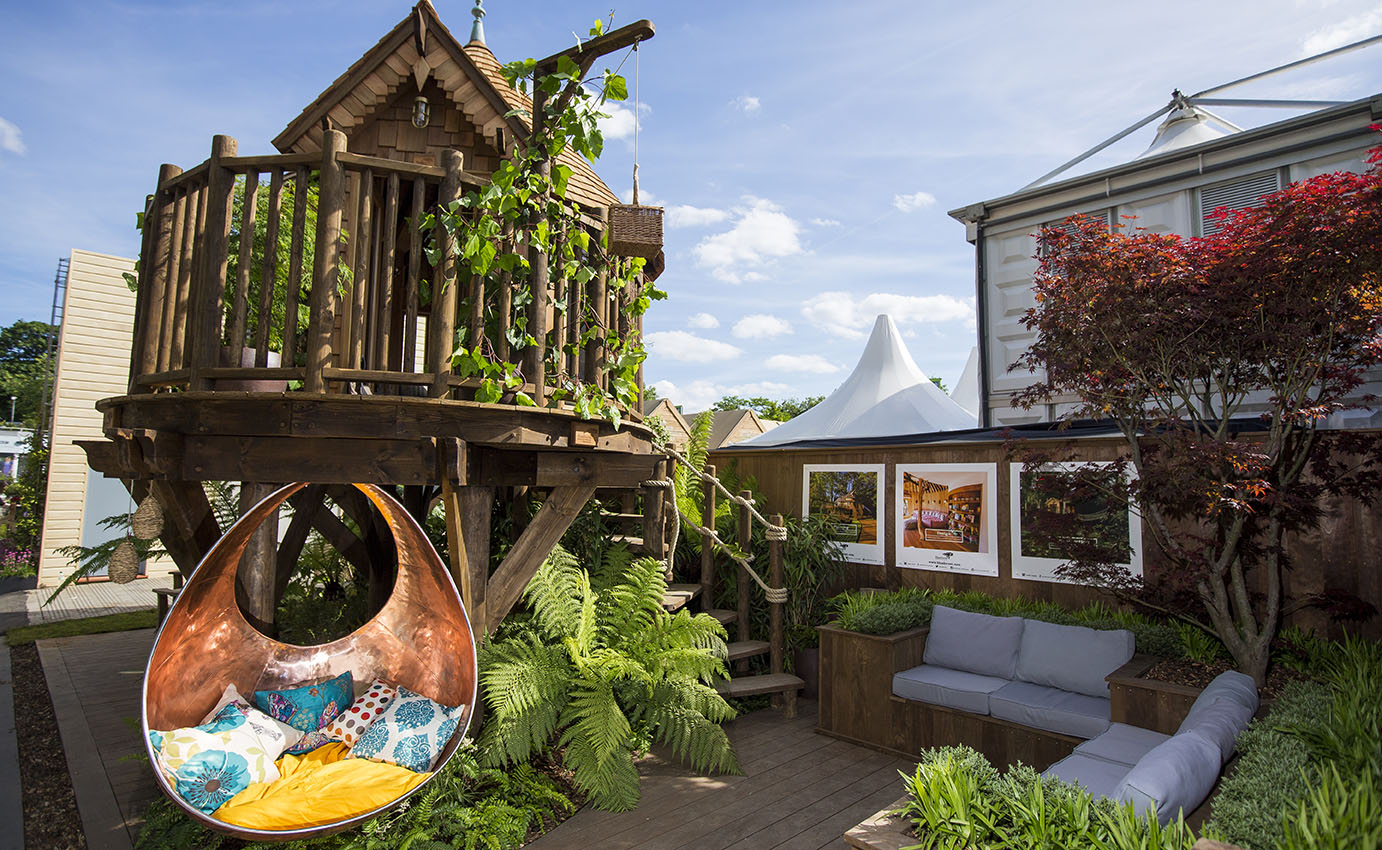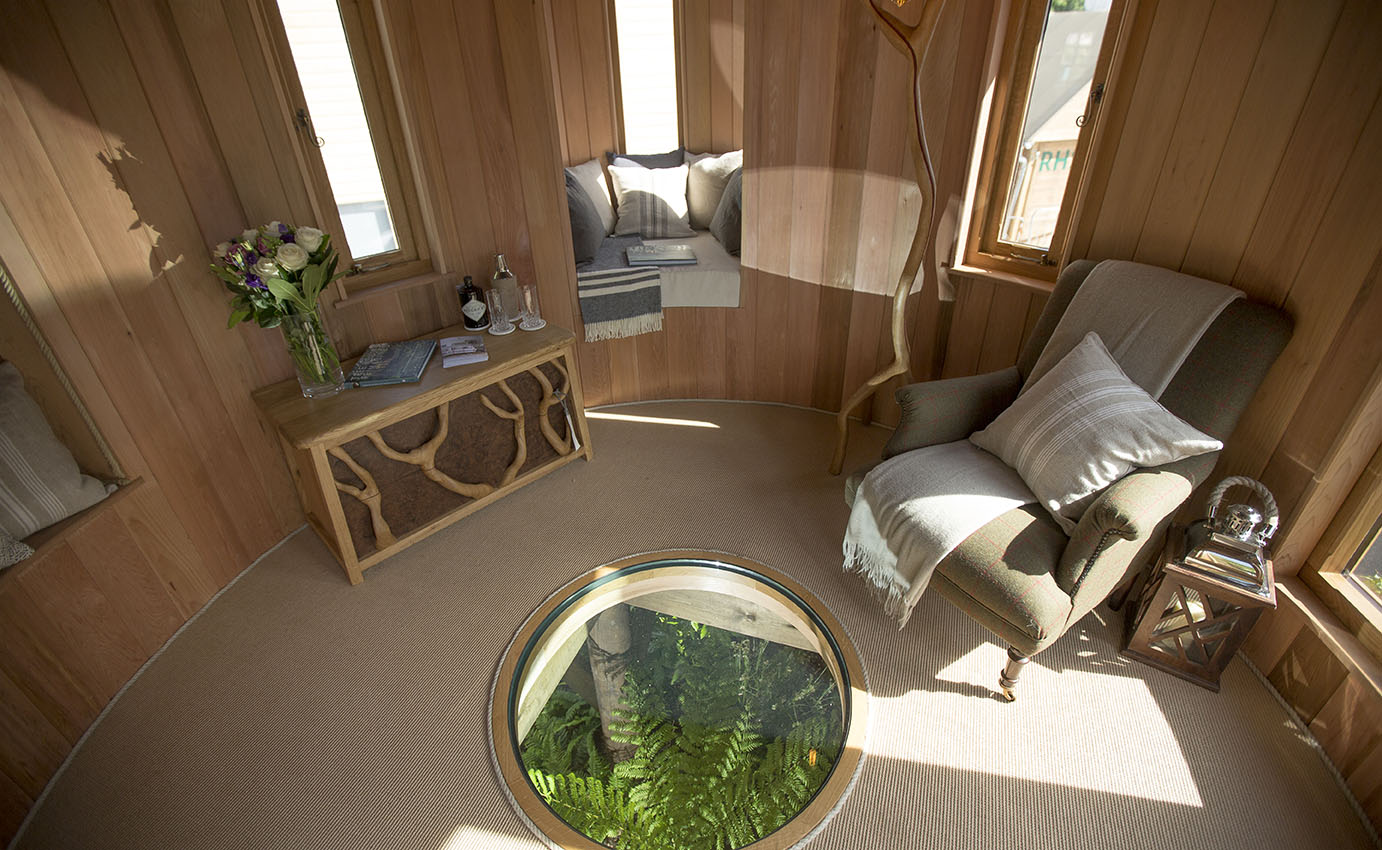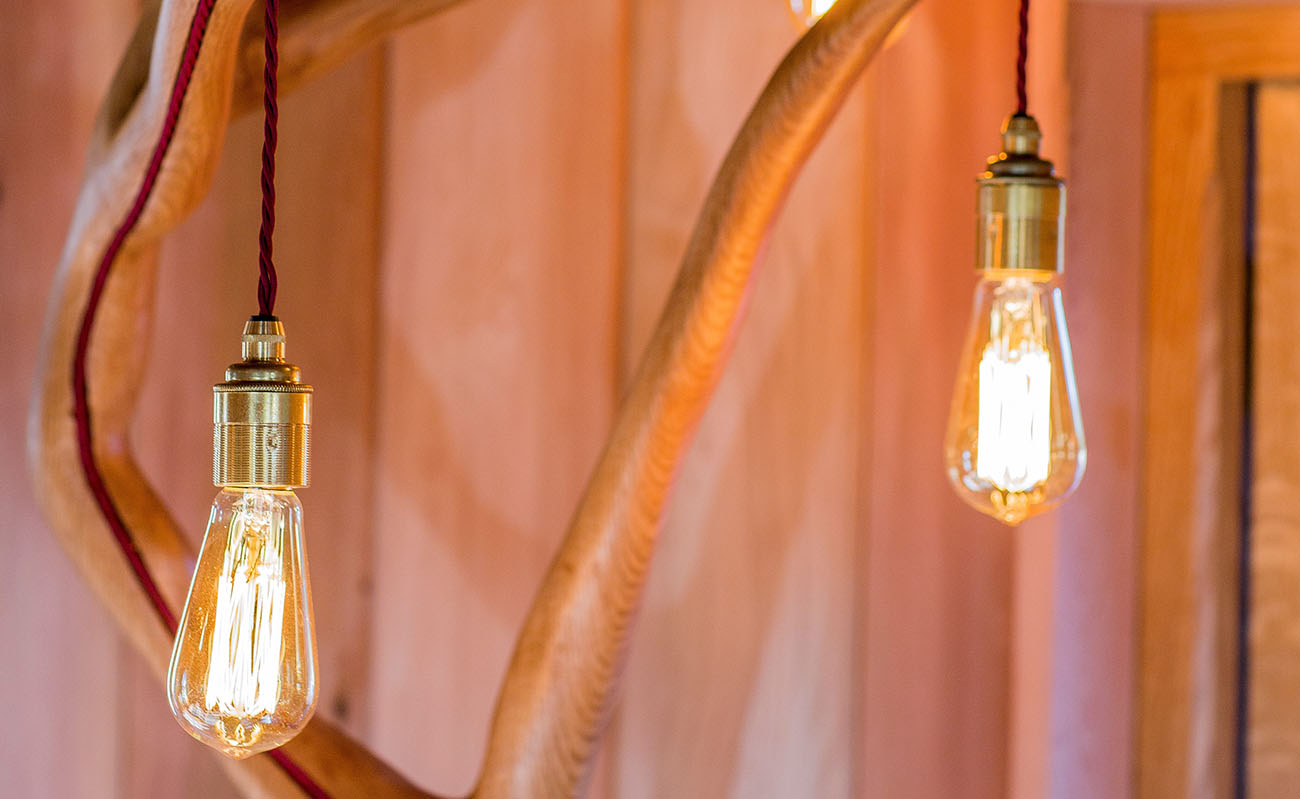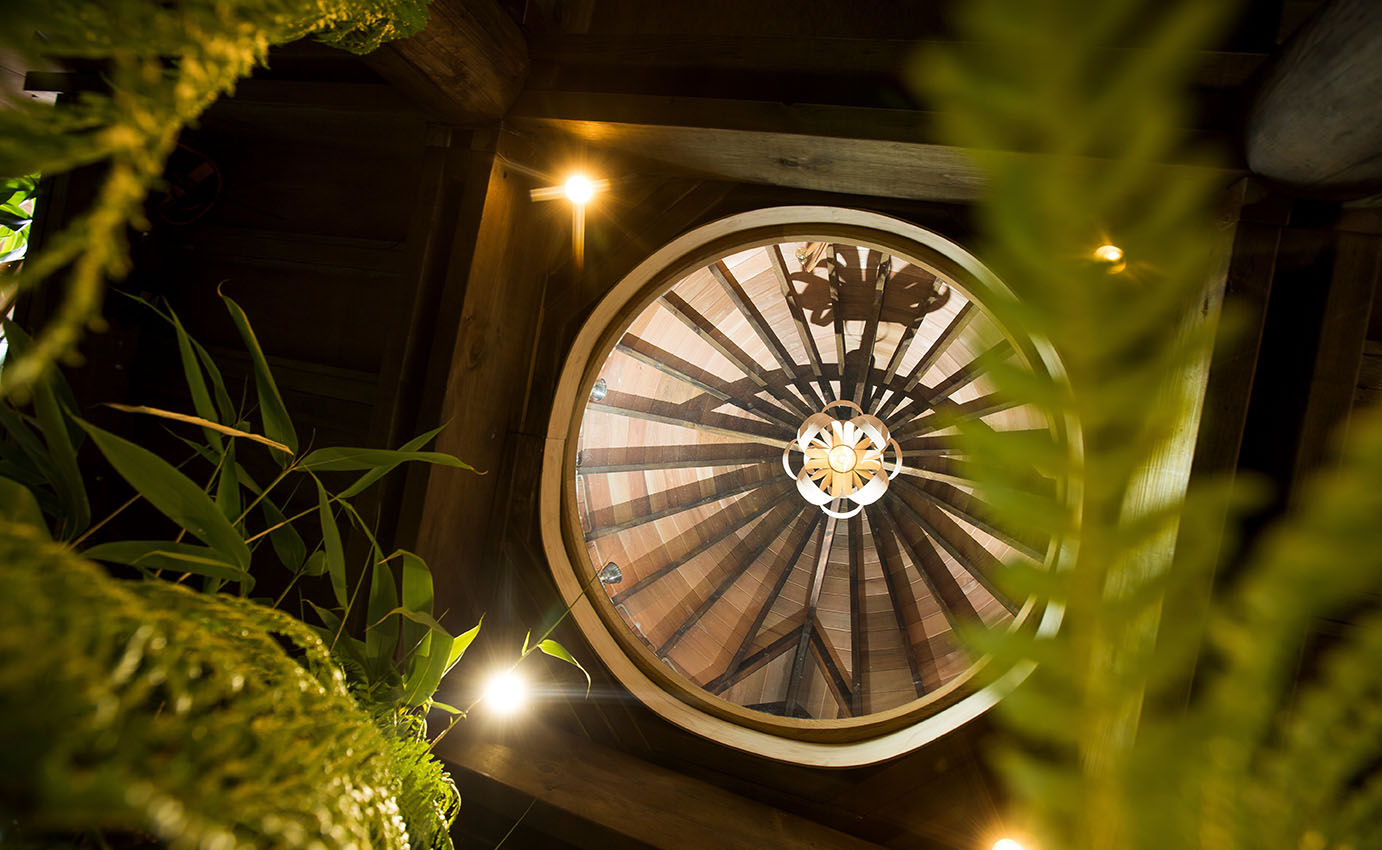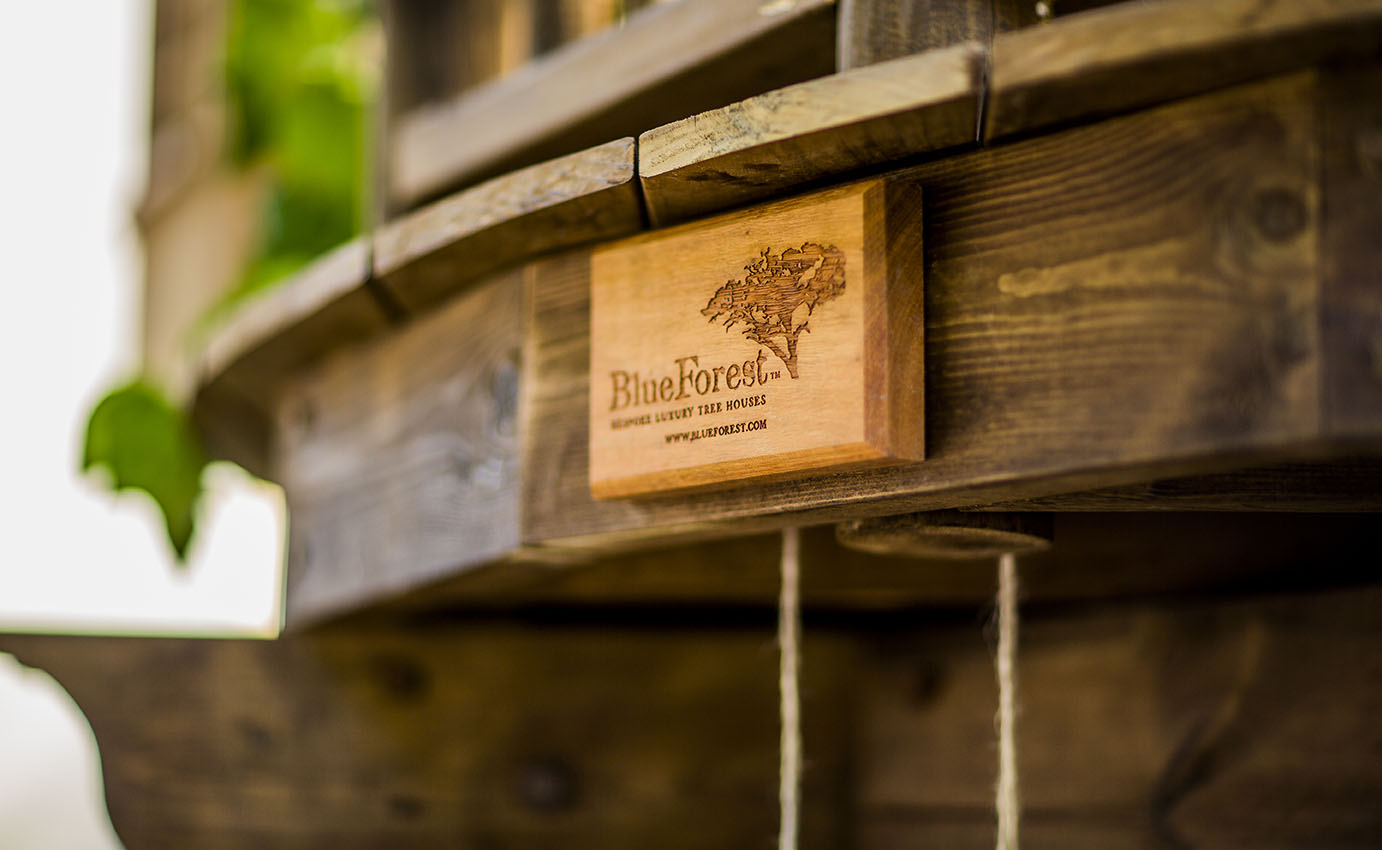 "When you were a kid you probably wanted a tree house – we can guarantee this one is better than anything you ever dreamed of."