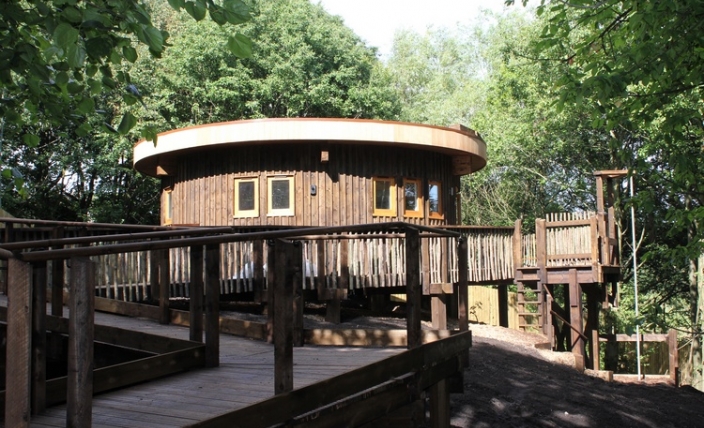 Blue Forest have recently completed work on an innovative woodland retreat to help vulnerable children at Fairfield General Hospital in Bury. The Hope and Horizon Woodland Retreat will provide a soothing and uplifting environment which will positively affect the users and form a natural oasis within the stark institutional environment of the hospital buildings.
What is it?
The retreat is the UK's first treehouse-style mental health unit for 13-to 18-year-olds. The 40m2 urban lodge, built using sustainable resources, has been designed and built by Blue Forest.
How does it help?
The treehouse has been designed to provide young people with a safe and stimulating environment in which to play, relax and learn. As well as undergoing therapy, they will be able to complete school work, watch films and participate in nature-based activities.
"Our patients told us that they wanted something different and so rather than developing a traditional clinical building, we aimed to create a place that would really stimulate the young people who use it. The woodland setting around the site provided us with the inspiration to develop an urban treehouse which supports the therapeutic, educational and leisure needs of our patients."
Keith Walker, Specialist Services Sirector, Pennine Care