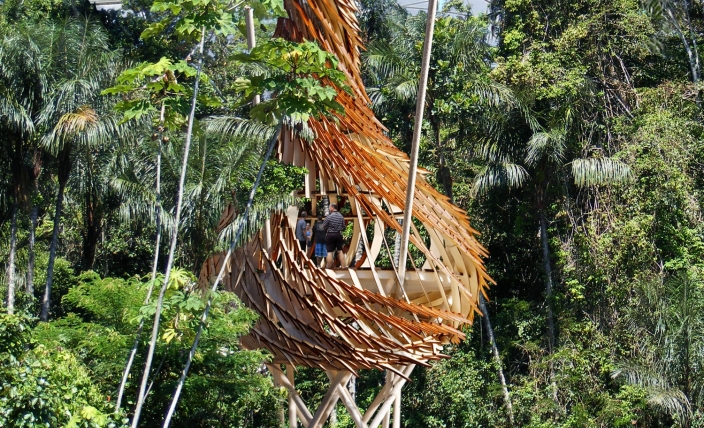 Blue Forest are delighted to reveal the design of 'The Biodiversity Nest' tree house, a high level walkway and platform, which will form part of the New Rainforest Canopy Walkway at The Eden Project.
The design of 'The Biodiversity Nest' draws inspiration from nature and in particular from the 'Weaver Bird', which gets its name because of its elaborately woven nest. The weaver bird is common across East Africa, where Blue Forest's founder Andy Payne was born.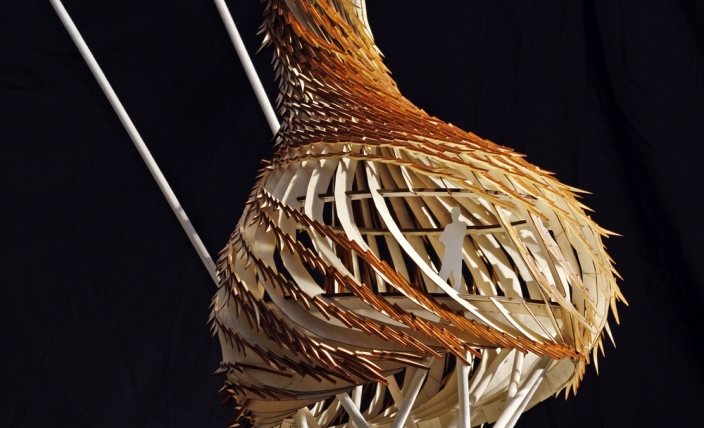 The new Rainforest Canopy Walkway project will provide a high level route and a new education experience at Eden within the Humid Tropics Biome. It will be a timber and steel framed decked walkway. The Biodiversity Nest will lie in the middle of the rainforest canopy with two 16m bridges spanning out to it, and a timber enclosure which will provide additional shading to assist with visitor comfort. The Biodiversity Nest will be used as an education space concentrating on biodiversity in the natural rainforest.
Andy Payne, states: "We were presented with a particularly challenging brief from the Eden Project Team, to design a tree house structure unlike any other that will complement its unique setting in the Tropical Rainforest Biome… we are confident that the Biodiversity Nest will offer a completely new visitor experience at The Eden Project."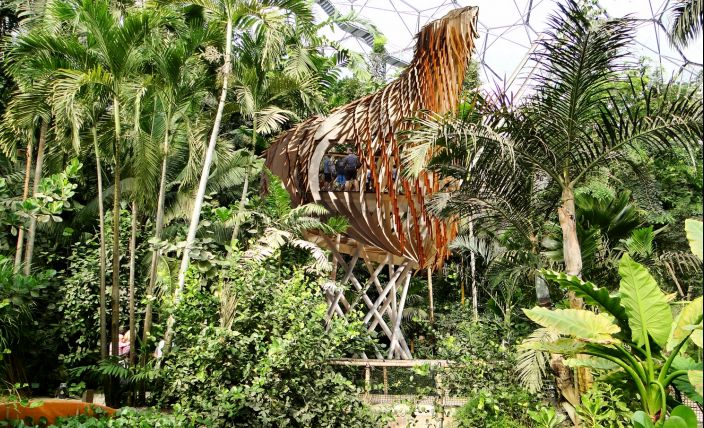 The Biome remains open to the public whilst construction is underway, with the First Phase due for launch to the public in June 2013. The Eden Project is currently working to raise funds to deliver the design element of the Biodiversity Nest. The Canopy Walkway will be completed in phases over the next three years and future phases of the project include elements such as a steampunk inspired 'Weather Station', a 'Research Station' and a 'Waterfall Cave' which will be completed as funding becomes available.
The Eden Project chose to work with Blue Forest because of our reputation for creating structures that reflect the environment in which they are built. Blue Forest are collaborating with Jerry Tate Architects in the development of the scheme.