As a treehouse company we love the great outdoors and what better way to experience it than with your very own Den Kit! Wherever you are and whatever the weather, there are always things to see, explore and do outdoors and our Den Kits come packed with everything you need to get the most out of your outdoor adventures!
As part of the launch of our new online store, we will be giving away an Ultimate Den Kit to one of our followers on social media. The Ultimate Den Kit is jam-packed with loads of adventure items guaranteed to keep children entertained for hours on end! This summer, why not get outdoors, get exploring and enjoy family time together creating memories while experiencing a simpler way of life.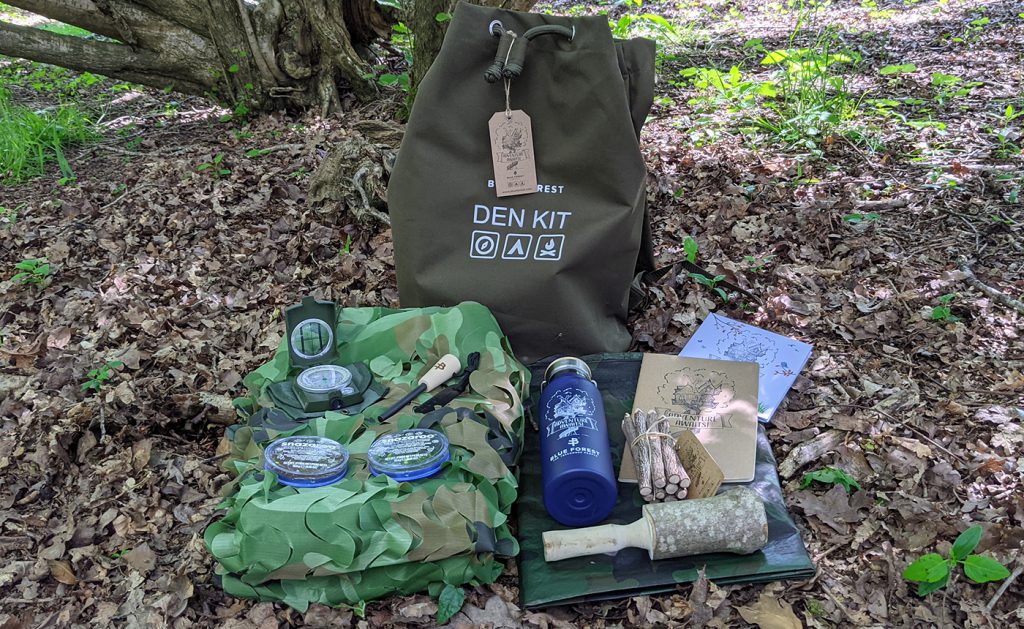 Included in our Ultimate Den Kit is a camouflage ground tarpaulin, camouflage netting, 10m of jute rope, tent pegs, a wooden mallet, child-friendly face paint, a fire starter flint, an explorer's compass, an aluminium water bottle, natural twig pencils, a notebook and the ultimate adventure leaflet – full of activities to keep you entertained while you are exploring outdoors.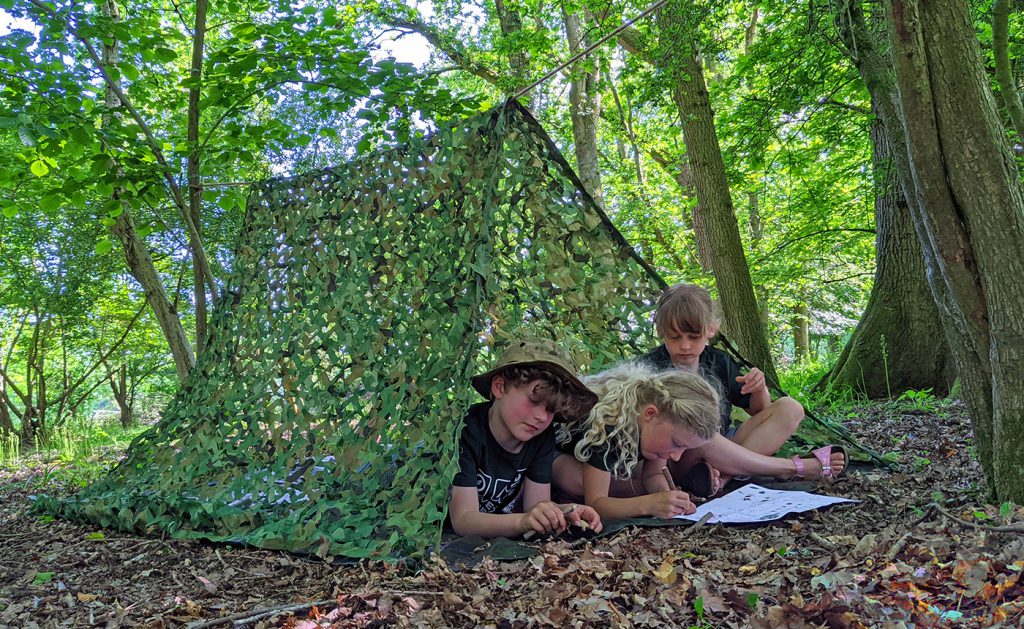 Every explorer needs to look the part, so we will be including a few of our kid's adventure t-shirts in the giveaway package. We aim to be as sustainable as possible when building our treehouses, and our online store is no different. All our clothing is made from 100% Organic Cotton, helping us reduce our carbon footprint while protecting the natural environment we are so passionate about.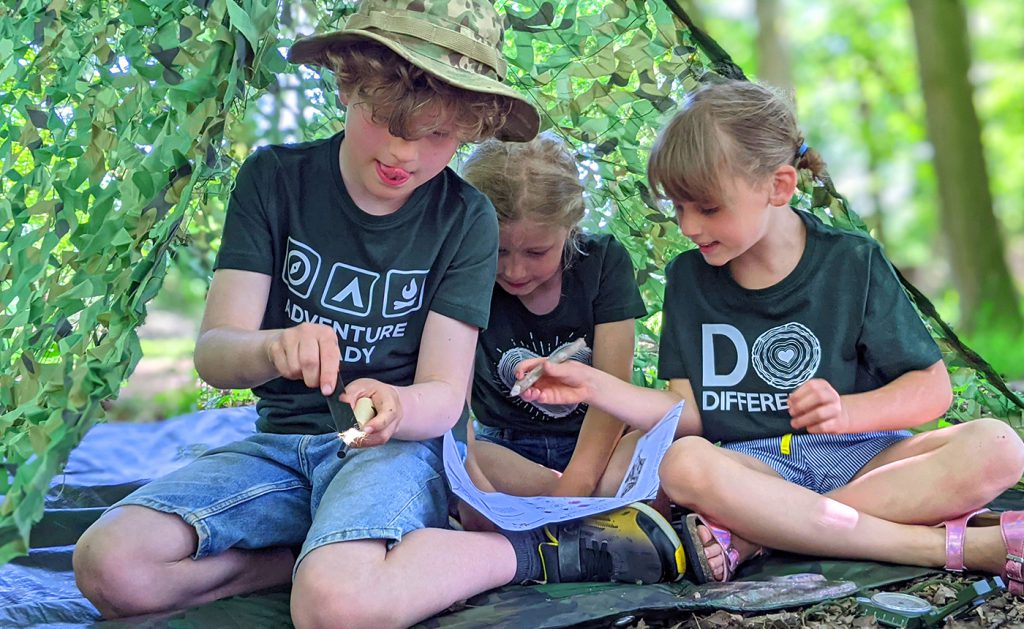 To view our den kits, organic clothing range and the other exciting outdoor products we now have available to purchase, please visit our website – https://shop.blueforest.com If you would like to chat to us about a treehouse design or potential partnership, please contact us on 0182 750090 or email info@blueforest.com.