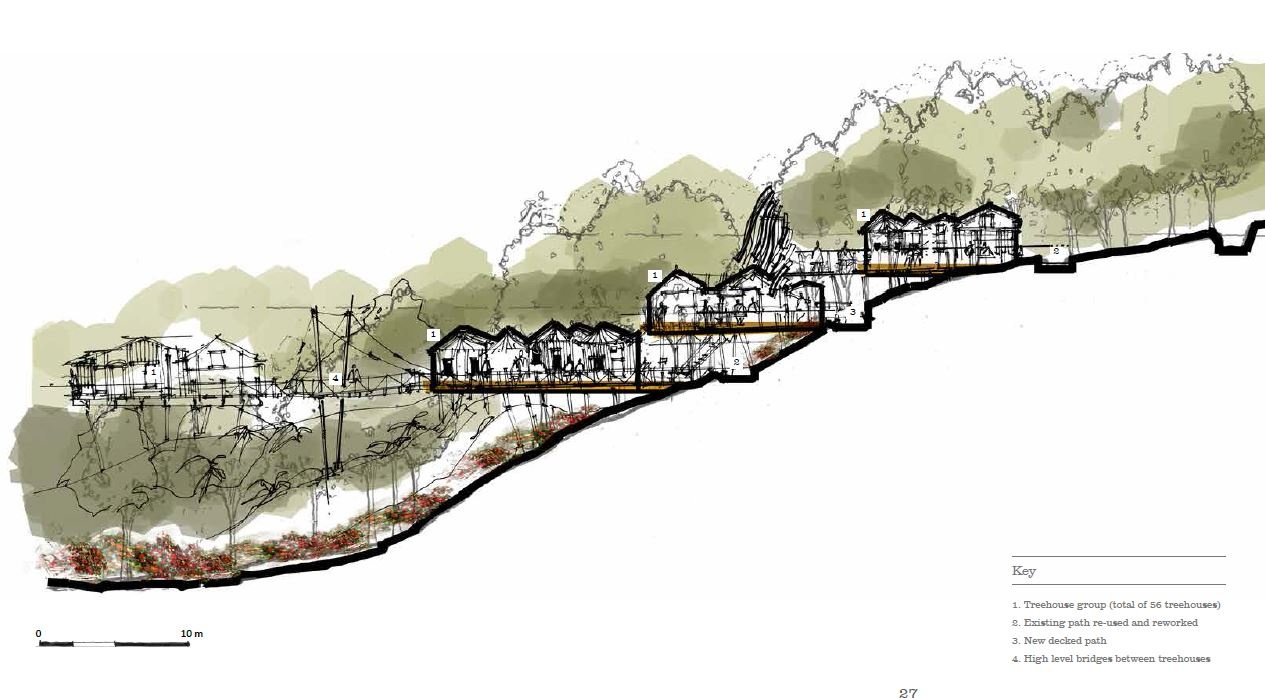 Fighter pilot, rockstar and accomplished author. These are all among Britons' dream jobs, according to a recent article in The Telegraph. It may not have made The Telegraph's Top 10 but  in our opinion designing treehouses for a living certainly deserves to be in the running for "dream job" status!
Blue Forest treehouse designers work with clients from all walks of life, to create unique spaces that capture the imagination and provide a thorough respite from the demands and stresses of everyday life.
Our design team is continually innovating, finding new and creative ways of turning childhood dreams into a grown-up reality. 
It's become about much more than designing outhouses
"When we started building treehouses about ten years ago, the were almost all children's play structures. At the time the tree houses where almost exclusively designed and built in people's gardens and were not seriously considered a suitable structure for much more than play and relaxation," explains Blue Forest Director Simon Payne.
"We have worked hard to change this "garden structure" stereotype and open people's eyes to the potential of the treehouse as a viable home, office, hotel, restaurant, school, home–whatever you can dream up!"
Blue Forest have received world-wide recognition for their influence on the treehouse design industry. It's recent collaboration with Quiet Mark produced the Quiet Treehouse – a serene refuge from the from noise of modern day life.
Designed to be independent of the trees but still convey the magical charm that tree houses embody, the Quiet Treehouse is a contemporary tree house concept that dares us to rethink our more conventional ideas of these unique dwellings.
But for our team the biggest reward has been to see treehouses increasingly regarded as a feasible style of development.
Treehouses now provide a real and viable form of development, setting a new standard for buildings that fit into the environment and are a novel and exciting user experience.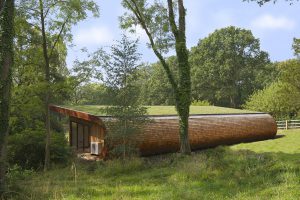 There are many contexts in which a treehouse is not only a more attractive option but also the more environmentally sensitive and practical  one.
Because they barely disturb existing vegetation and habitats, treehouses are an inherently low impact  form of construction. Unlike traditional structures that can often be imposing, treehouses usually sit harmoniously in their surroundings.
Blue Forest's tree houses are predominantly constructed from sustainably grown timber and often incorporate a number of environmentally friendly design features, such as low energy lighting and appliances, high levels of insulation and natural heating and ventilation.
Their small environmental footprint, however, is the only thing about these treehouses that leaves a small impression. Each treehouse is designed and built to the client's exact specification and fitted with all the creature comforts you may expect from a home away from home, usually with a few luxuries thrown in for good measure.
As a result, treehouses of this calibre are far from an alternative to an outdoor dwelling. They are fast becoming the new norm for luxurious hideaways, secluded offices or music studios, and most recently the perfect venue for a yoga retreat.
A new "branch" of architecture and design
Ensuring these structures respect their environment, give a unique user experience and provide practical functionality, requires considerable design expertise and the ability to masterfully blend two worlds into one.
Our team of architects and designers bring extensive experience from a variety of different fields ranging from  conventional construction to virtual reality gaming. This breadth of experience and professionalism is key to the success of the  experiential world of treehouses that we create every day.
Our designers may have their work cut out but then again, few people get the opportunity to bring together so many different aspects of construction and design, carving out a stylish, functional niche for dreamers and doers to settle peacefully and unobtrusively in a piece of untarnished woodland or even just the back of their gardens.
Over the course of the next few months we'll be introducing our design team with Q&A's on our blog. Keep an eye out for the meet the team series.