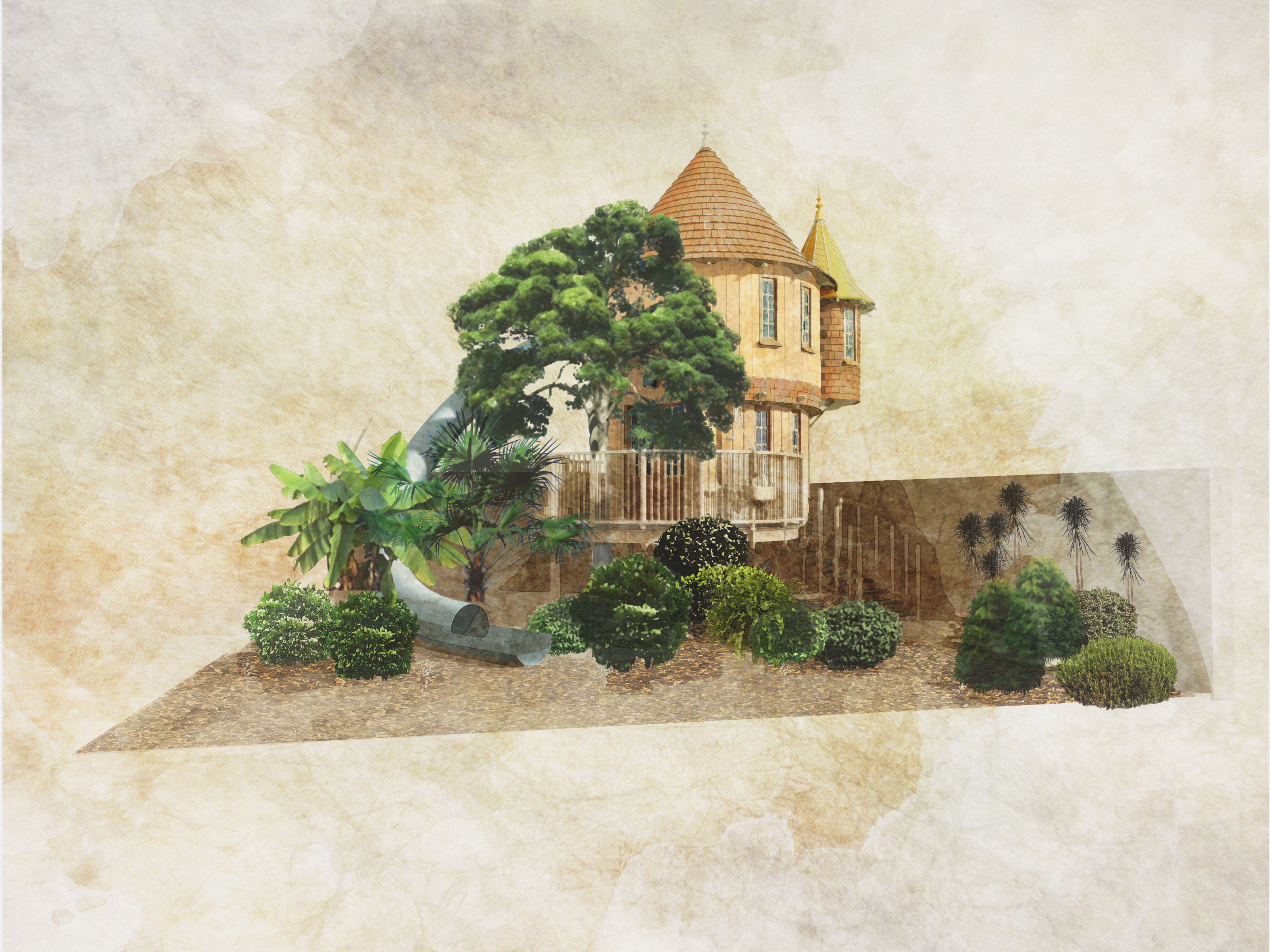 Blue Forest Create Fairy-tale Tree House at The RHS Chelsea Flower Show 2018
15th May 2018
Blue Forest is delighted to be exhibiting a luxury, fairy-tale tree house at the RHS Chelsea Flower 2018. The two-storey tree house will offer the public a rare opportunity to experience the quality and charm of Blue Forest's bespoke tree house creations.
Finished with premium grade Cedar cladding and featuring an 11m long stainless steel slide, this adventurous Blue Forest tree house will bring out your inner child! There is plenty of space inside for the children to play and to entertain their friends. Those with an eye for detail will spot numerous other bespoke touches including a comfy window seat, a Narnia wardrobe (the entrance to the slide), intricate rope work and a bespoke interior design scheme.
Located on the show's prestigious Main Avenue, the stand features a natural woodland planting scheme designed by Architectural Plants, a prestigious nursery with an enthusiasm for the sculptural qualities of trees and quirky or unusual plants.
This year's tree house is being built in collaboration with:
Architectural Plants
Specialists in plants that are both shapely and exotic. Provide design, planting and maintenance services.
StopDigging
Installation of ground screws for mounting everything from tree houses to decks and fences. Call: 0800 233 5744
Atlantics.de
Specialist manufacturer of innovative and high quality slide attractions since 1992.
Nick Speakman Designs
Carpenter, sculptor and maker of all things wood. Bending and shaping fibres into a new movement!
DCM Surfaces
Provider of a wide range of surfaces including Resin Bound Gravel, Rubber Mulch, Artificial Grass, Wetpour and Multi-Use Game Areas to developers, architects, contractors and homeowners throughout the UK.
"We have worked hard to develop a reputation as the world's leading tree house experts. This year's tree house will be the largest we have ever exhibited at the Chelsea Flower Show. We are delighted to be on Main Avenue again this year and can't wait to experience the vibrant atmosphere of the show!" Andy Payne, Founder Blue Forest
Related Articles

On the 13th September readers across the world celebrated Roald Dahl Day, and found lots of silly and fun ways to pay...read more

If you're into treehouses, then its likely you would have come across Treehouse Masters, the TV series on Animal...read more

An organisation is only as good as the people who make it, and Blue Forest has a very talented and hard working team...read more