the brief
Welcome to Hazelwood School
Hazelwood School's outdoor learning environment has been greatly enhanced by the addition of a fantastic new treehouse classroom. The pupils are always delighted to spend time in the classroom-in-the-trees. After all who wouldn't want to go to school and have their lessons in a classroom? The treehouse scheme provides the school with a special one-of-a-kind facility that not only encourages imaginative and creative play but enables the children to learn about the great outdoors while surrounded by nature.
the design process
Features:
Satellite Deck

Scramble Net

Fireman's Pole

Reading Nook

Rope Bridge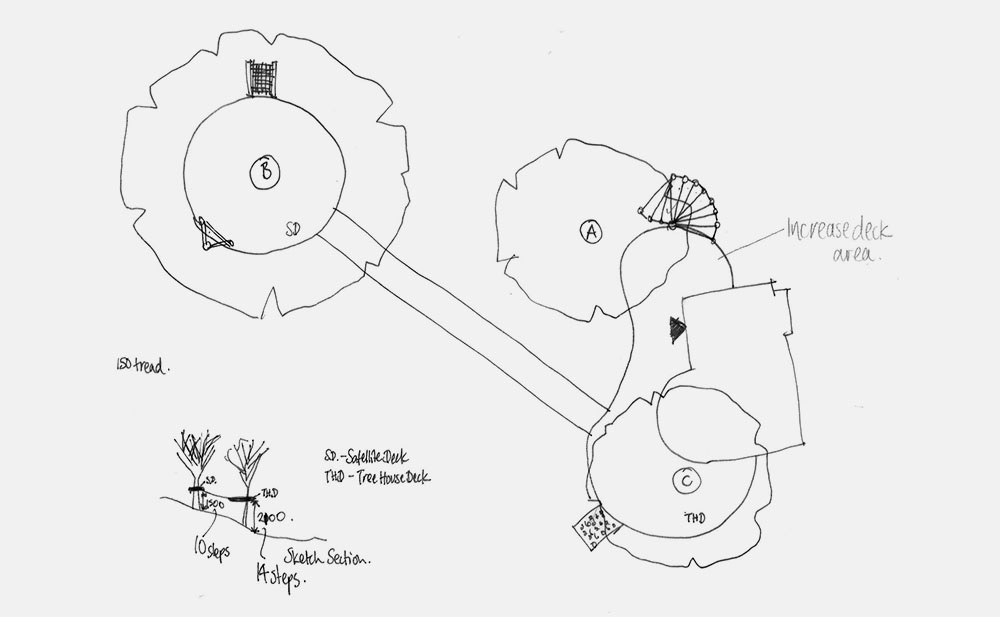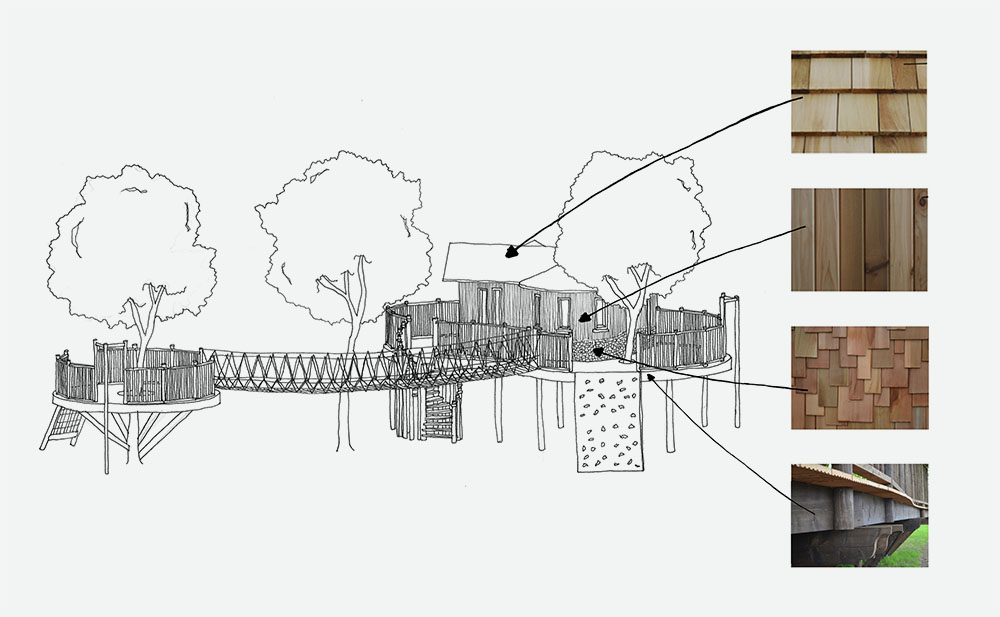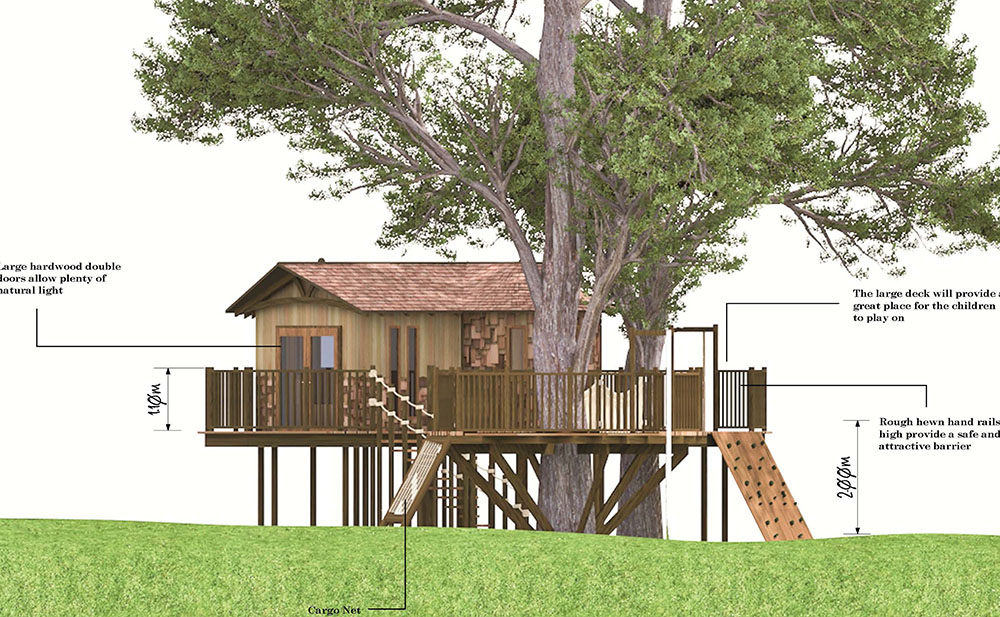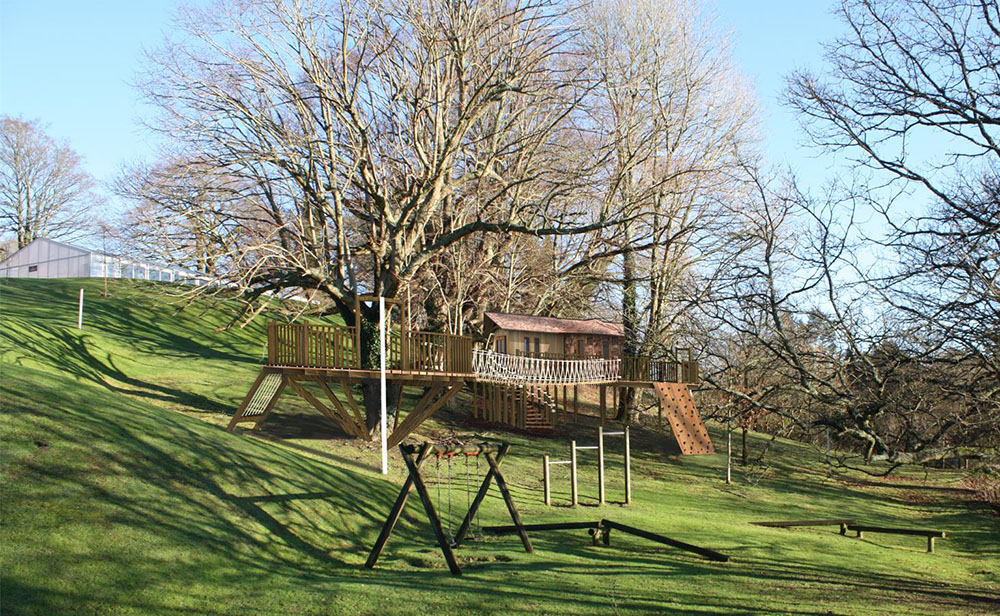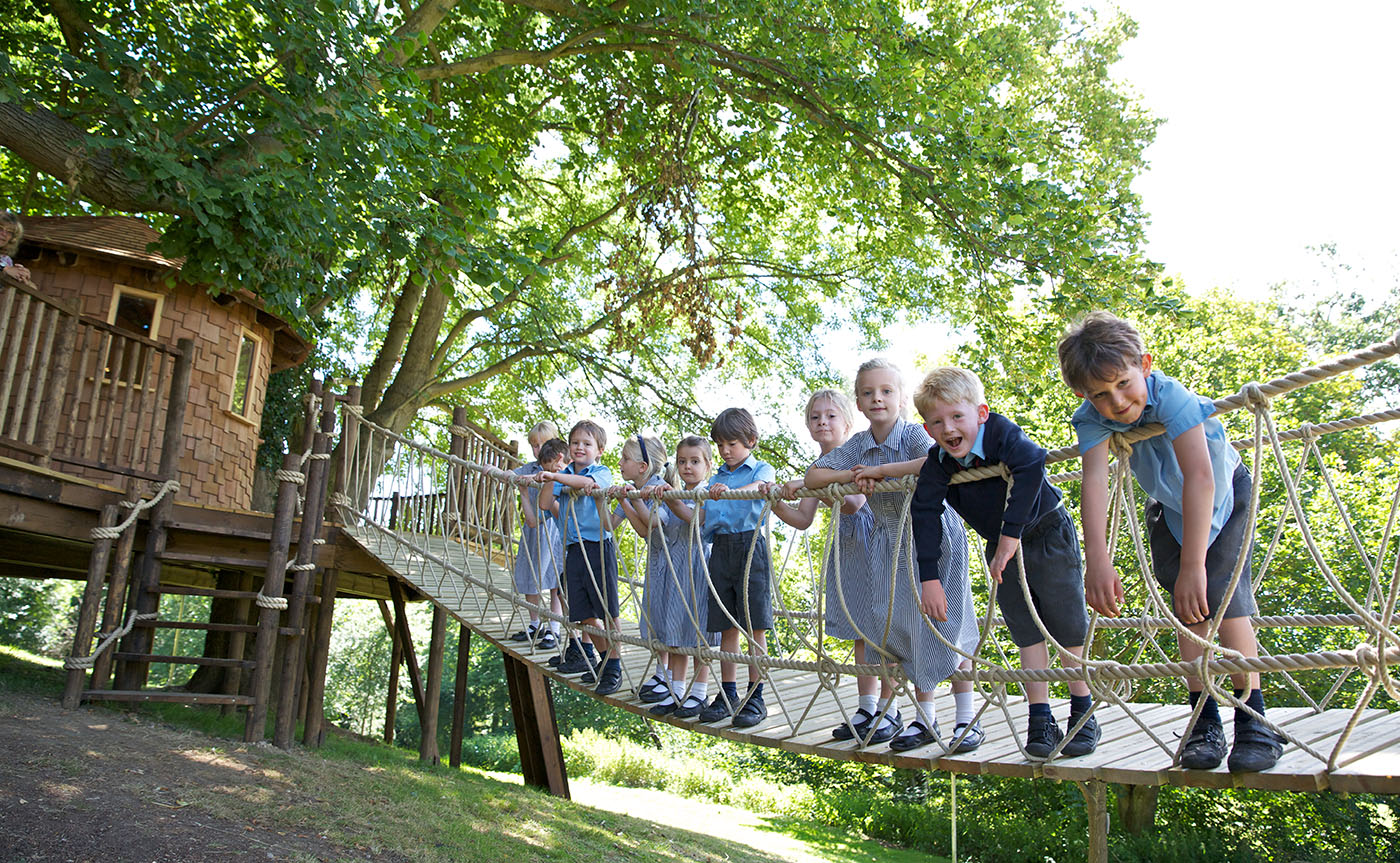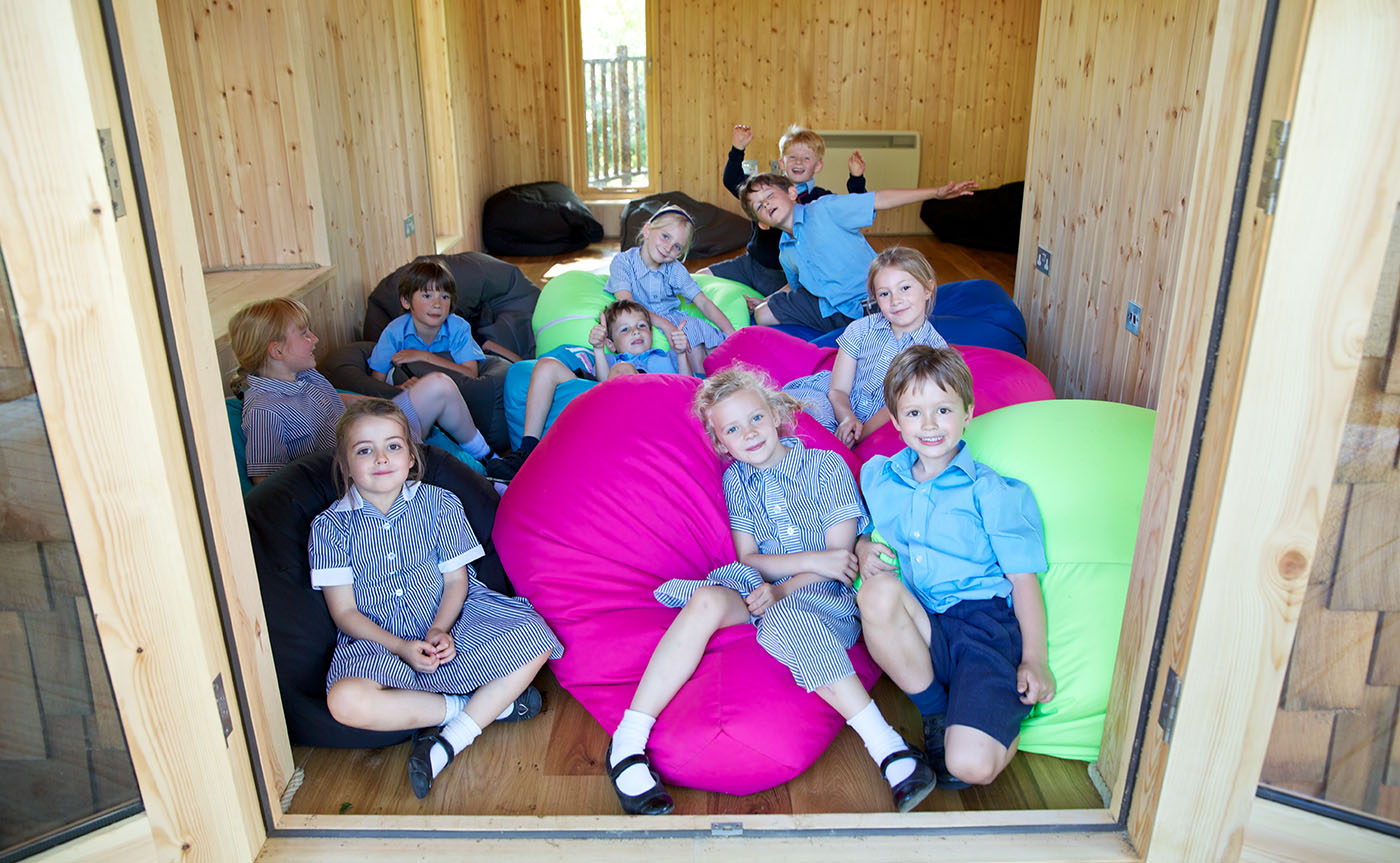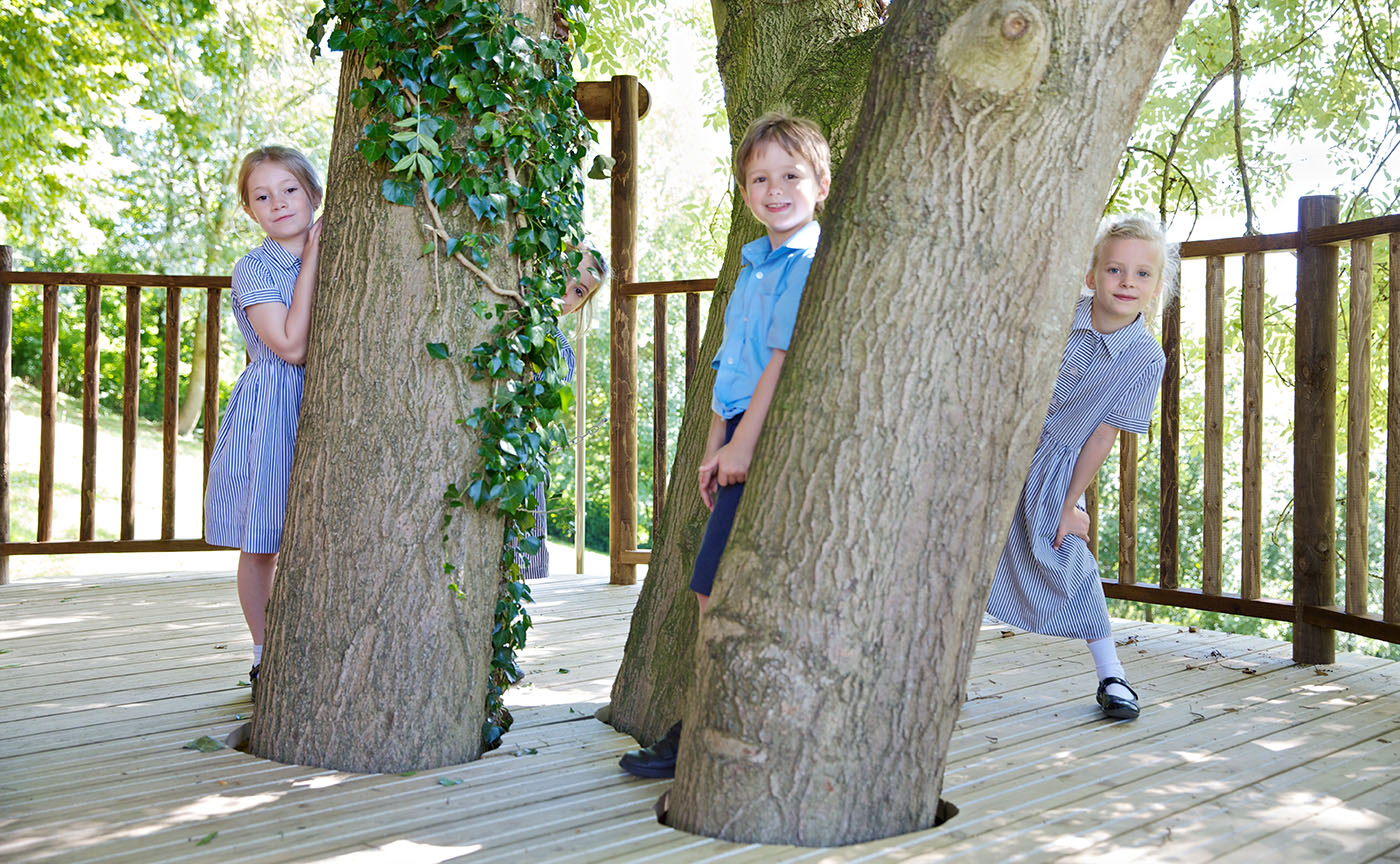 the design
Lessons in the trees!
The unique classroom-in-the-trees sits approximately 3m from ground level. Inside, the treehouse is lined with pine tongue and groove cladding to give a light and airy feeling. Natural light floods in through ten windows and there is both electric lighting and heating to create an all year-round environment for the school children to enjoy.
The raised treehouse platform provides fantastic views across the sports fields and can be accessed via a staircase made from rough-hewn softwood timber treads. The deck itself is hosts several exciting play items including a fireman's pole and climbing wall. A rope bridge links the tree house to a further tree deck with a scramble net for the children to escape down. In the summer the large double doors to the classroom-in-the-trees can be opened wide creating an indoor-outdoor environment.
contact us