West Sussex
Castle Treehouse

Explore
the brief
Welcome to the Castle Treehouse
Set within the South Downs National Park, this one-of-a-kind hotel offers its guests the very best of home comforts while being steeped in 900 years of history. The owners wanted to create a fairy-tale retreat in the grounds which would capture and enhance the romantic charm of the hotel and grounds.
the design process
Features:
Rope Bridge

Reading nook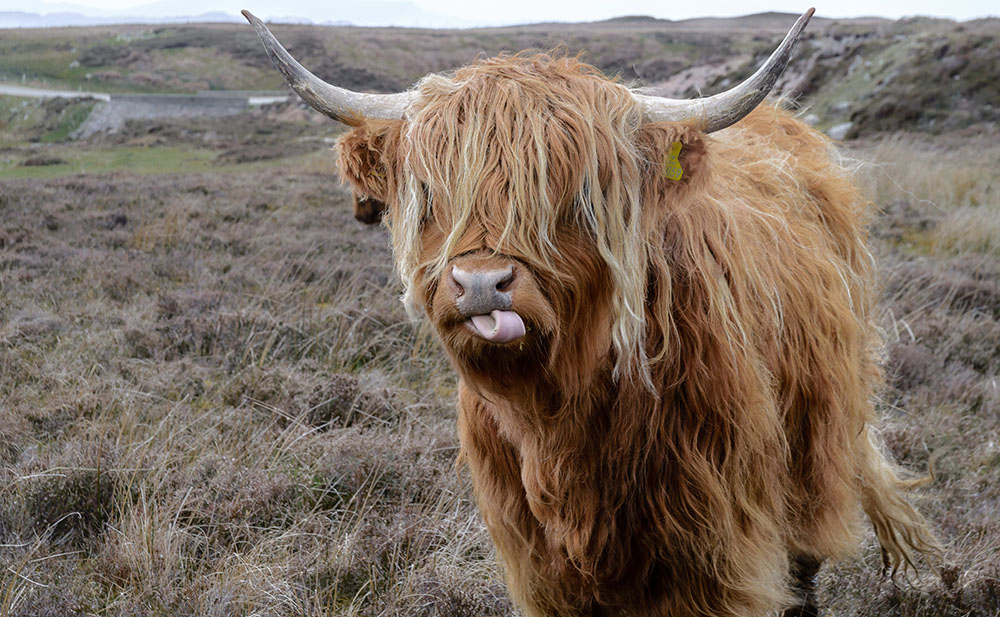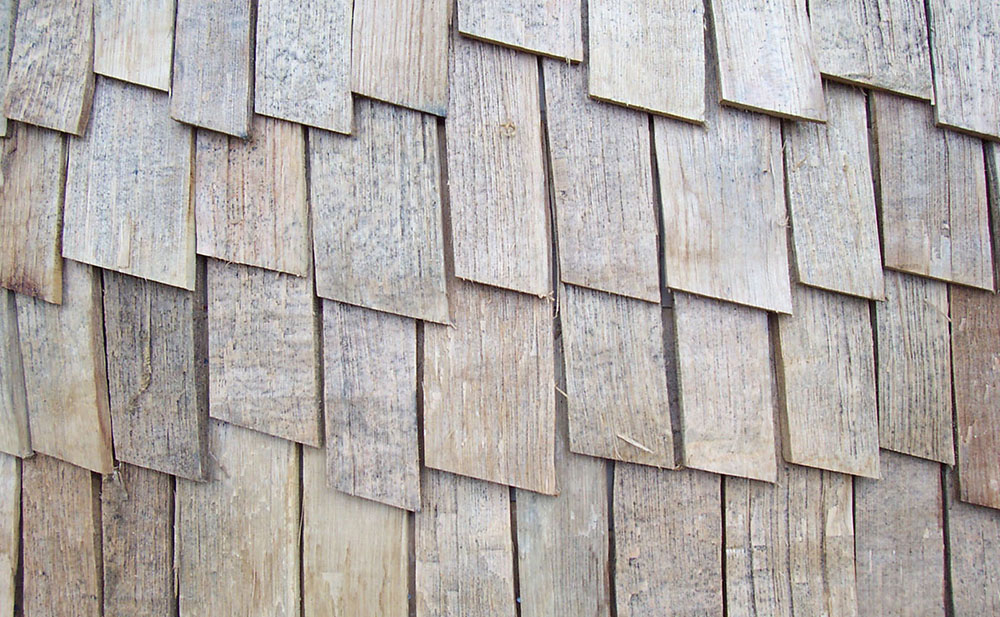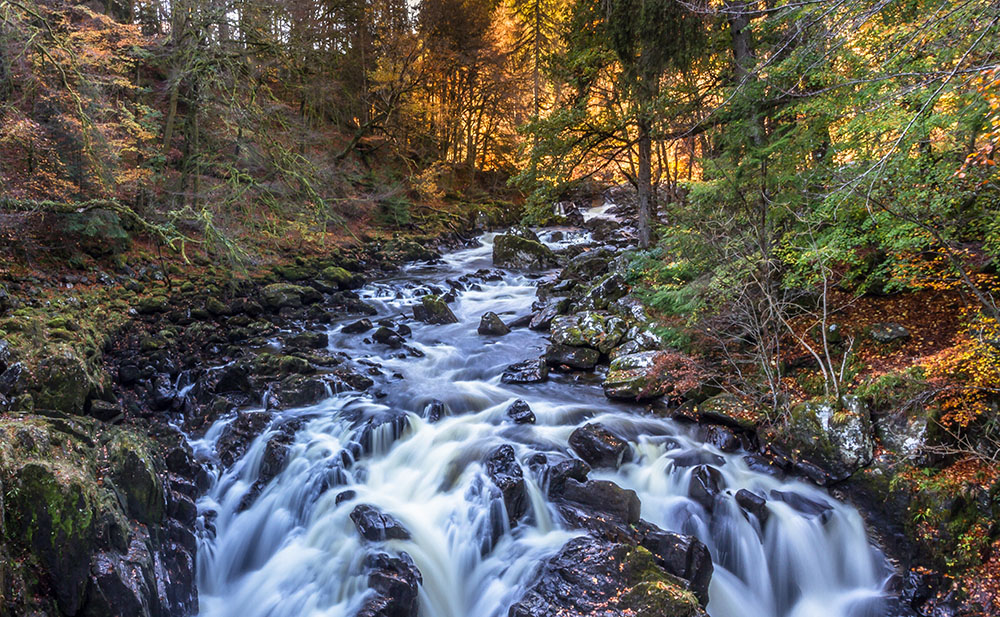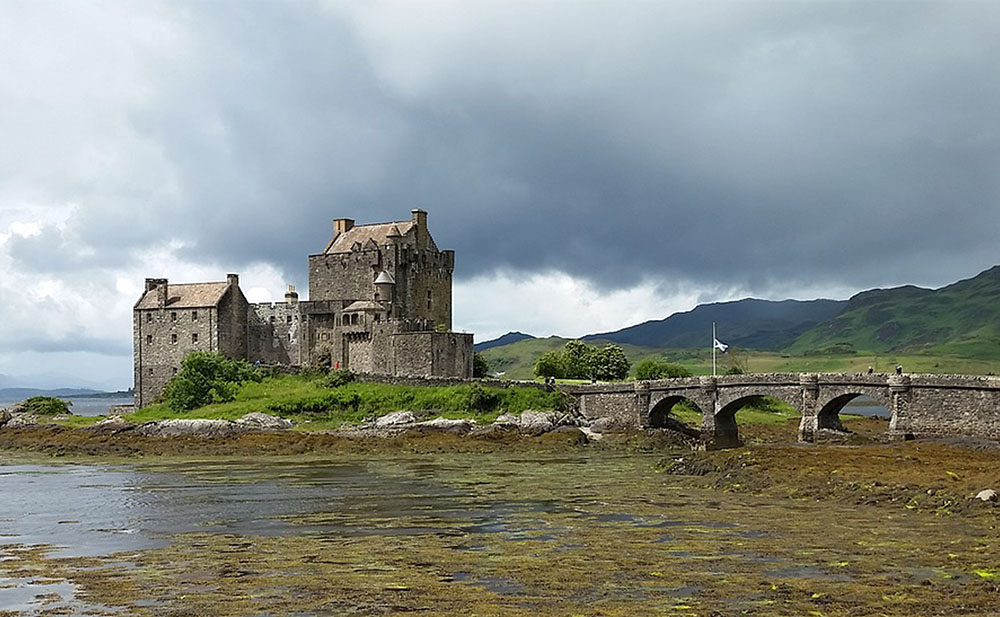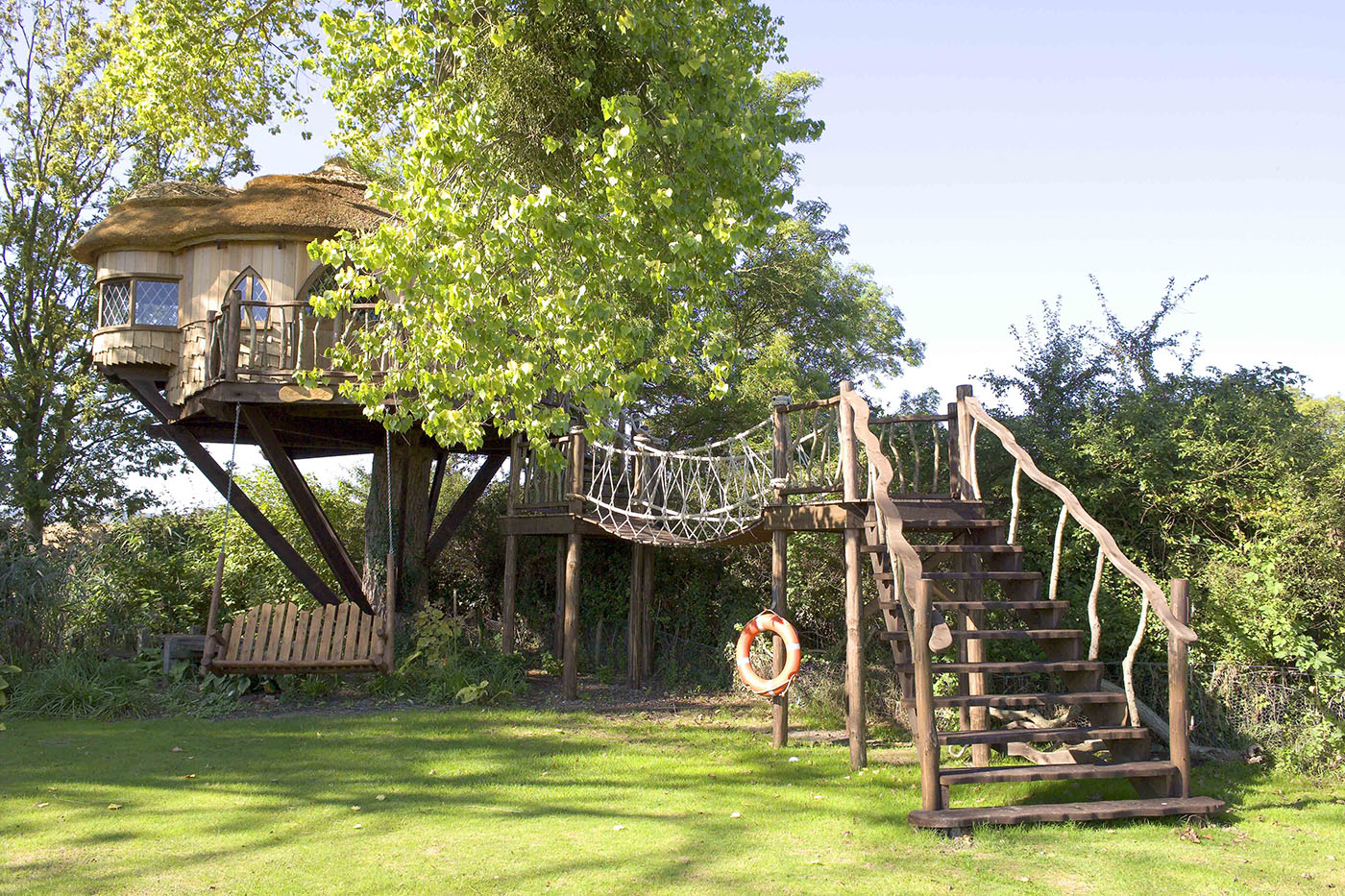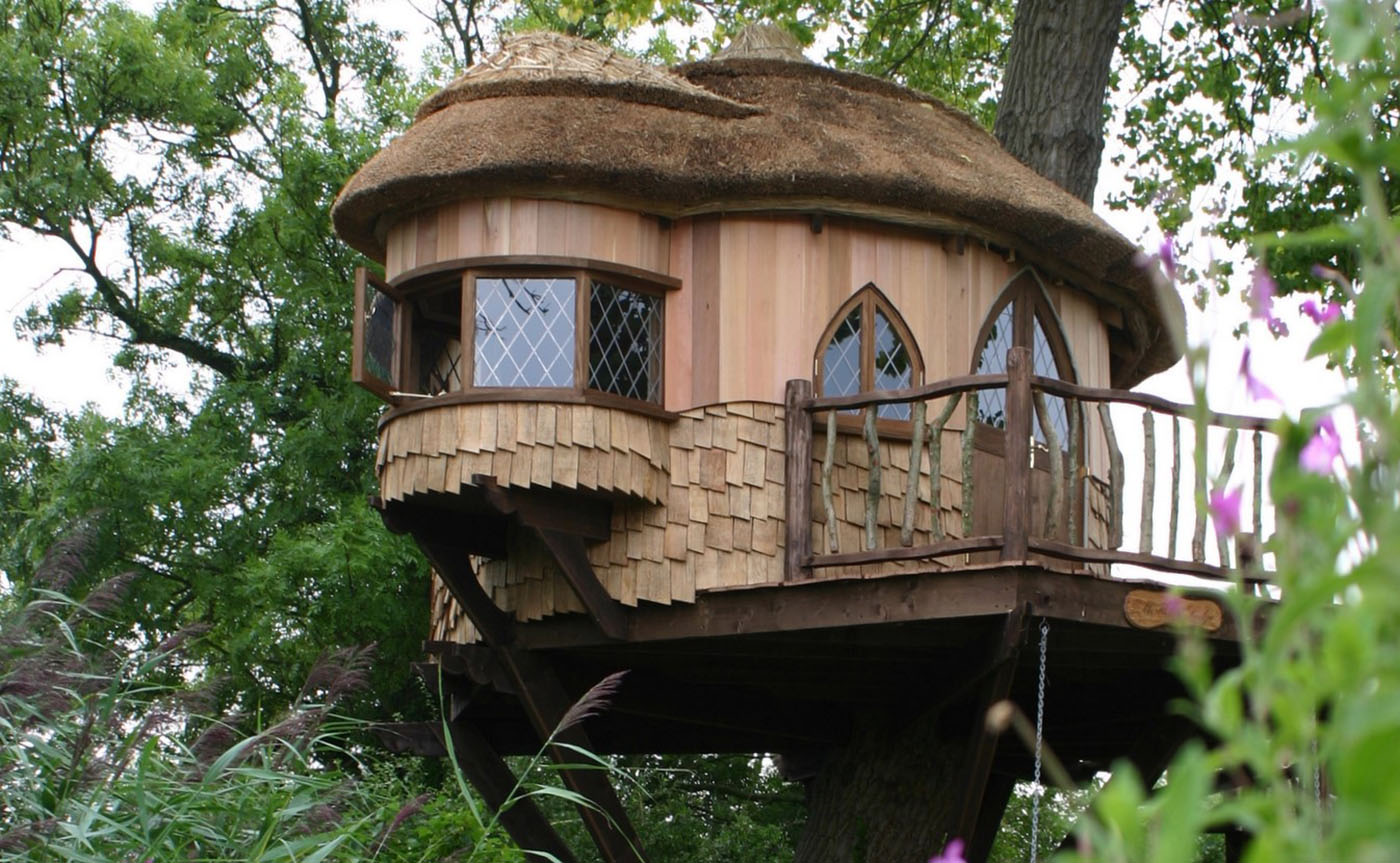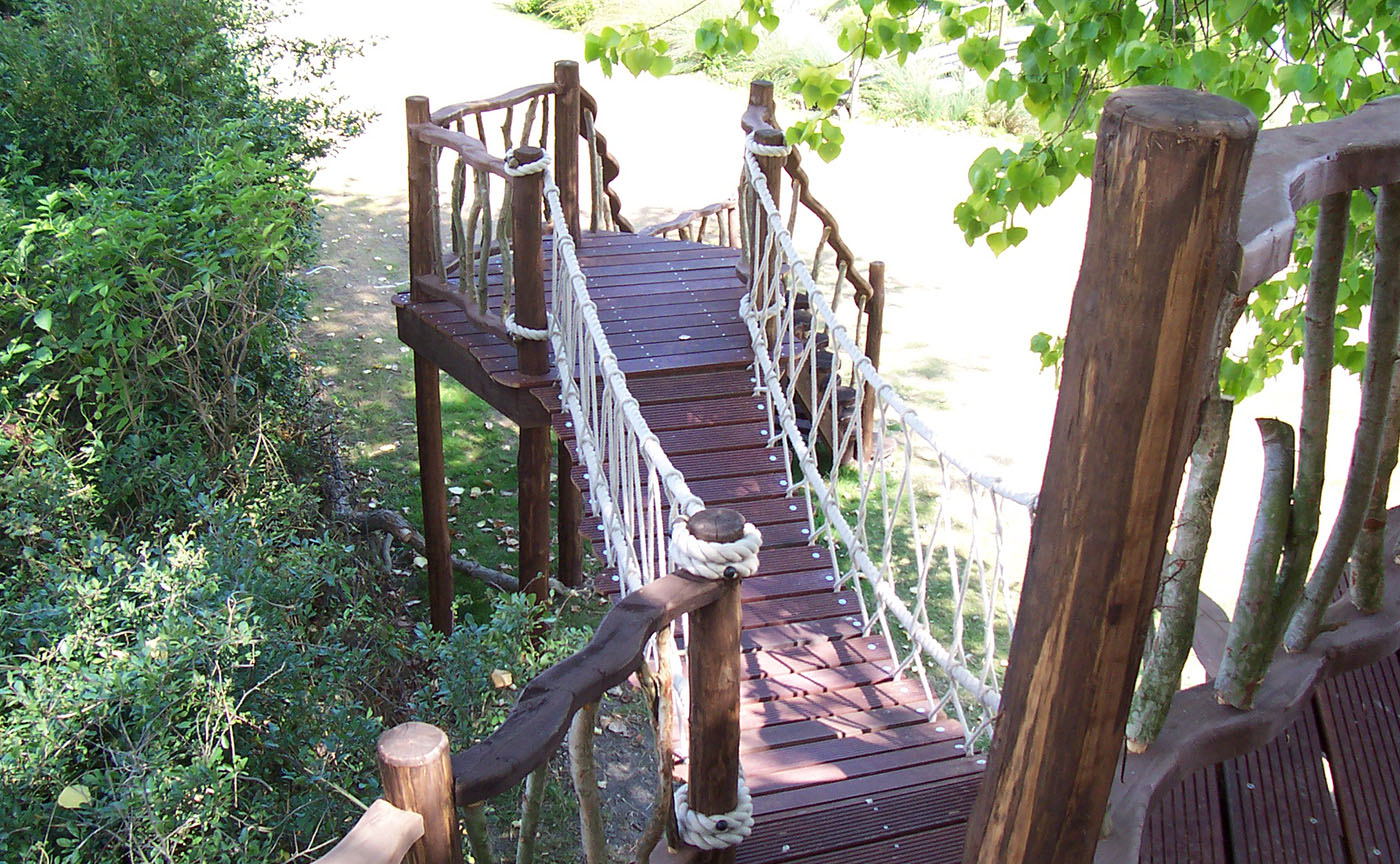 the design
An amazing treehouse built amongst the trees
Located in the grounds of the main castle, nestled in the bushes, trees and flowers, sits the Castle treehouse – you may be forgiven for mistaking it for a fairy house, or expecting to see Rapunzel letting down her hair at the window. The treehouse's rustic design ties everything together, from the heritage hotel to the surrounding vista. Both the interior and exterior walls have been finished with sustainable cedar panelling, arranged vertically to add height to the rooms. The exterior features irregularly placed, hand-split oak shingles on the lower half to break up the space and encourage balance with the rough bark of the surrounding trees.
Echoes of the hotel's stately design and luxurious style are repeated in the interior decor of the treehouse, creating a subtle sense of continuity. The chairs inside the main room of the treehouse are made of a dark timber with dark blue and green tartan covers and the drapes are designed to match. Dark wood tables compliment the chairs and further accentuate the style.
The nestled window seat is an open invitation for relaxation and reflection. Low profile and recessed halogen lighting provide the ideal atmosphere for reading or finishing that last pesky crossword clue.
Antlers mounted to the wall add further rustic charm, enhanced by the traditional water reed thatched roof. The bound reeds add a rougher element to contrast with the soft interior. The solid oak, gothic arched windows lend an added mystery and historic feel to the design, a conscious nod to the nearby castle. Access to the main building is via a spiral staircase leading to a second deck and rope bridge, so you really do feel like you are leaving the stresses of everyday life behind you.
contact us