We love designing new and innovative treehouses, and pushing the boundaries of creativity and design is something we have become very proud of here at Blue Forest. Treehouses are so much more than just childish 'dens' in the garden—they're now carefully designed and decorated to the highest standard. Compared to what you imagine a 90's child's treehouse to look like, the structures we create at Blue Forest are quite the opposite. With multiple rooms and levels, fully-working electricity and water systems, and even hot tubs, our treehouses offer you the perfect escape from reality.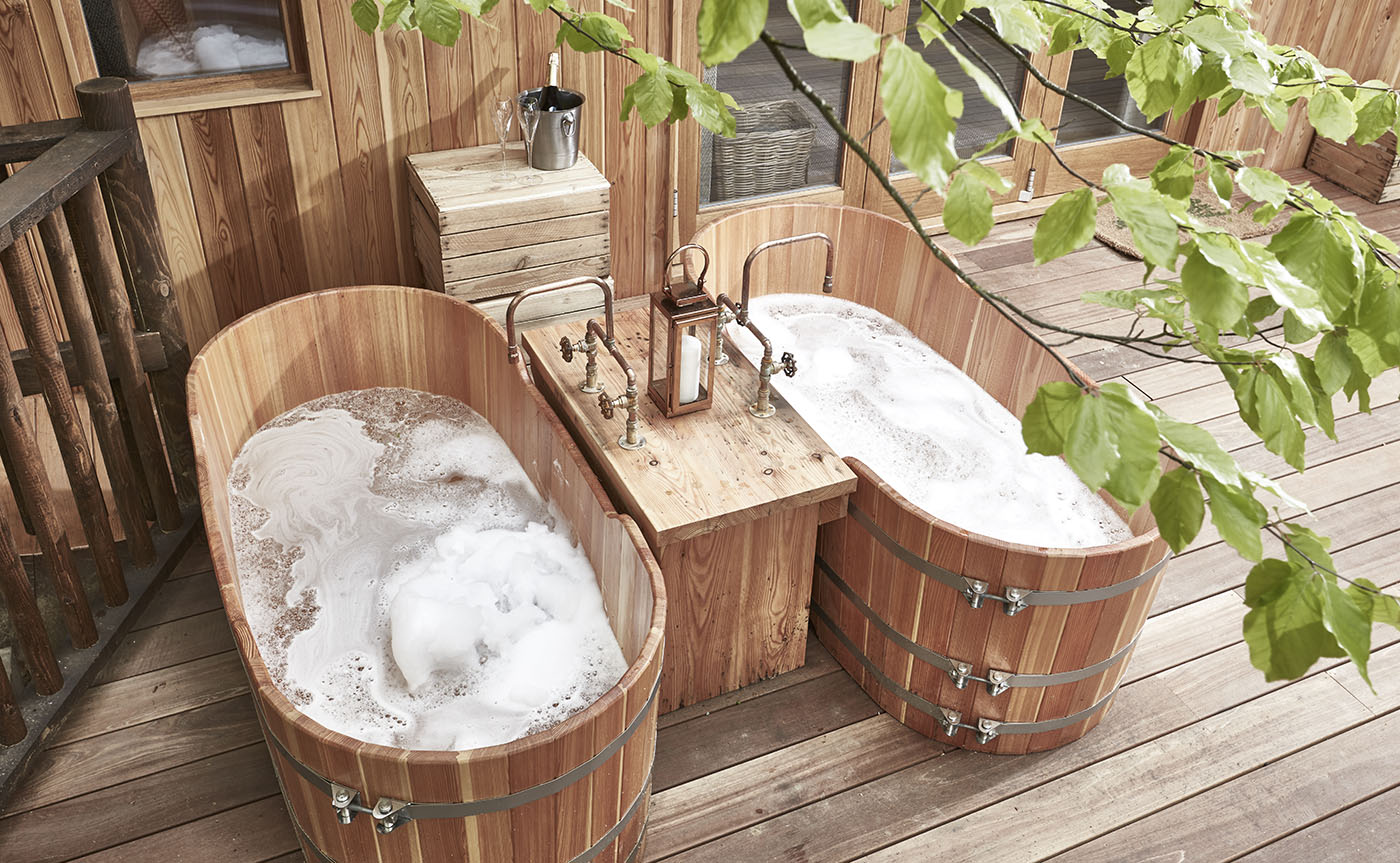 With holiday makers wanting something a little bit different, treehouses have become the latest trend in holiday accommodation, and have started popping up all over the world. From Scandanavia to the lush jungles of Brazil, and even local treehouse stays here in the UK, many are escaping their busy lives for the quiet retreat of the trees. They can be as simple as a tucked-away cabin in the woods, or a more complex, luxury structure – whatever the design, a treehouse gives you the opportunity to leave your normal busy schedule behind for a detoxifying holiday immersed in nature.
Creating treehouses for the tourism industry requires a unique approach. Holiday makers want to feel connected to the great outdoors through magical experiences, and that calls for a bold, yet sophisticated design. Brian Chesky, the CEO of AirBnb, which takes care of the marketing of over 1,000 treehouses and thousands of conventional properties across the world, has stated that treehouses offer the greatest return of any of the properties on their books. In a recent interview he explained, "Treehouses are the most popular properties we have. People want to have experiences now much more than they want to have things. Kids and young people today value experiences and we believe an entire experience economy will emerge."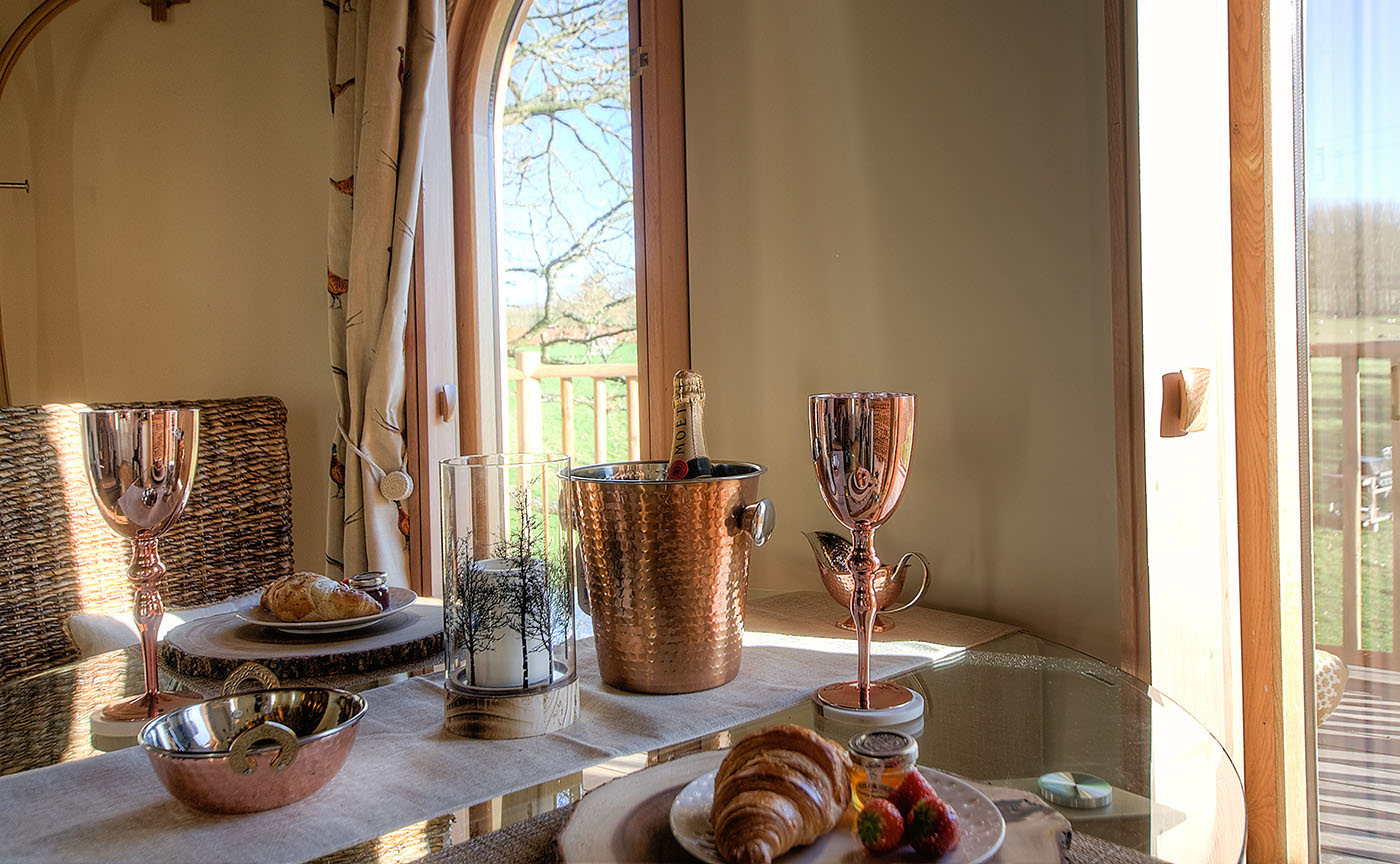 What better way to enjoy a unique experience than in a woodland treehouse! We love the natural world, and want to do all we can to protect it, that is why we promote sustainable principles and ethics throughout every stage of our design and build process, so you can be rest assured that our treehouses are as eco-friendly as possible. Our structures use FSC-certified timber where possible to ensure that the materials we use come from well-managed forests and other verified recycled sources, helping reduce forest degradation and improve the labour and environmental conditions in the local area.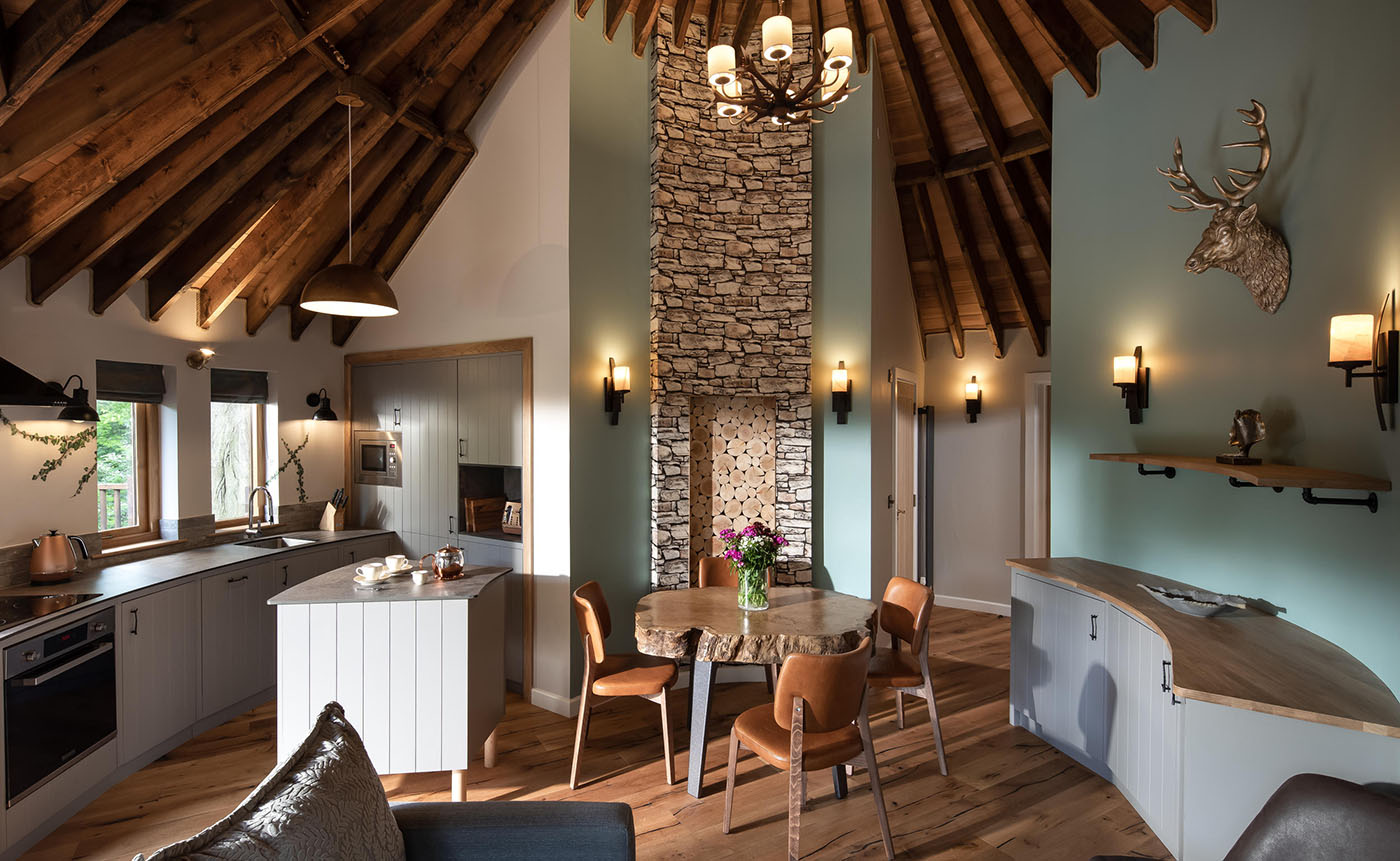 ---
Bensfield Treehouse
If you've dreamed of spending the night in a treehouse, far away from the hustle and bustle of everyday life – here's your chance. Our newly refurbished Bensfield Treehouse in the beautiful Sussex countryside offers quiet, luxury accommodation with all the modern amenities you could ask for it even has a roll top outdoor bath! Built around a mature oak the treehouse offers modern comfortable self-catering accommodation with a fully fitted kitchen and en-suite shower room.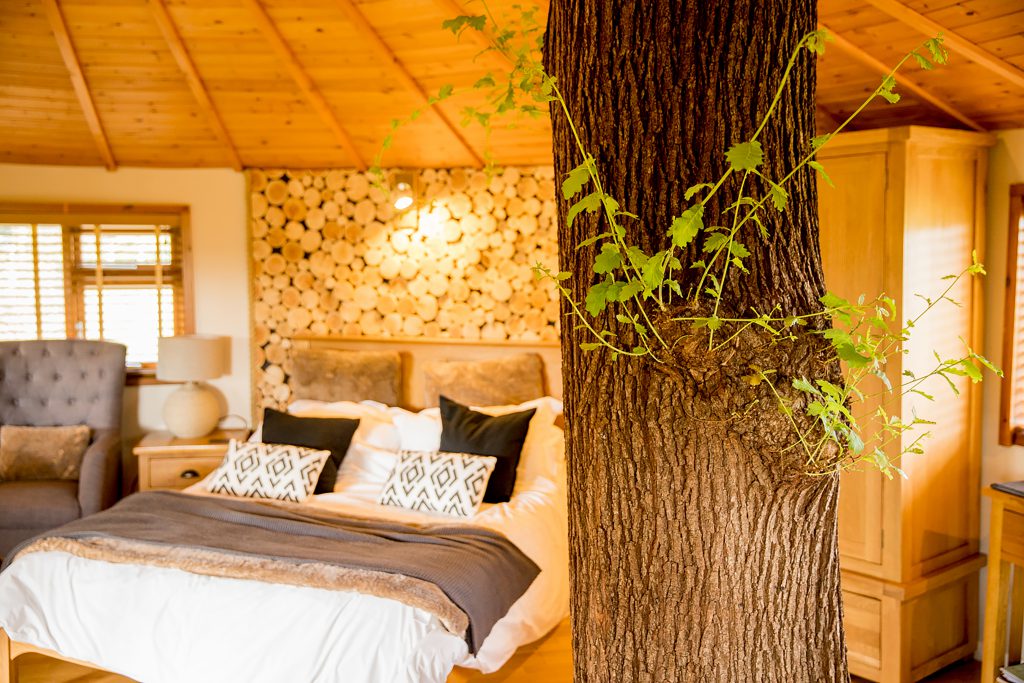 The luxury safari-style treehouse is great at any time of year with central heating for the winter and a spacious sun deck for the summer, looking out over farmland belonging to the same property. Open to guests throughout the year, the treehouse is an ideal romantic retreat that replaces the hectic pace of urban life with luxury and tranquility.
The treehouse has a large, private deck where you can relax and unwind, enjoy a soak in the outdoor bath or rustle up a BBQ feast. Hike the nearby public foot-paths, visit one of the many near-by attractions or just curl up with a good book. No matter how you spend your time at the treehouse, we're sure you'll come away with great memories to share with your family and friends.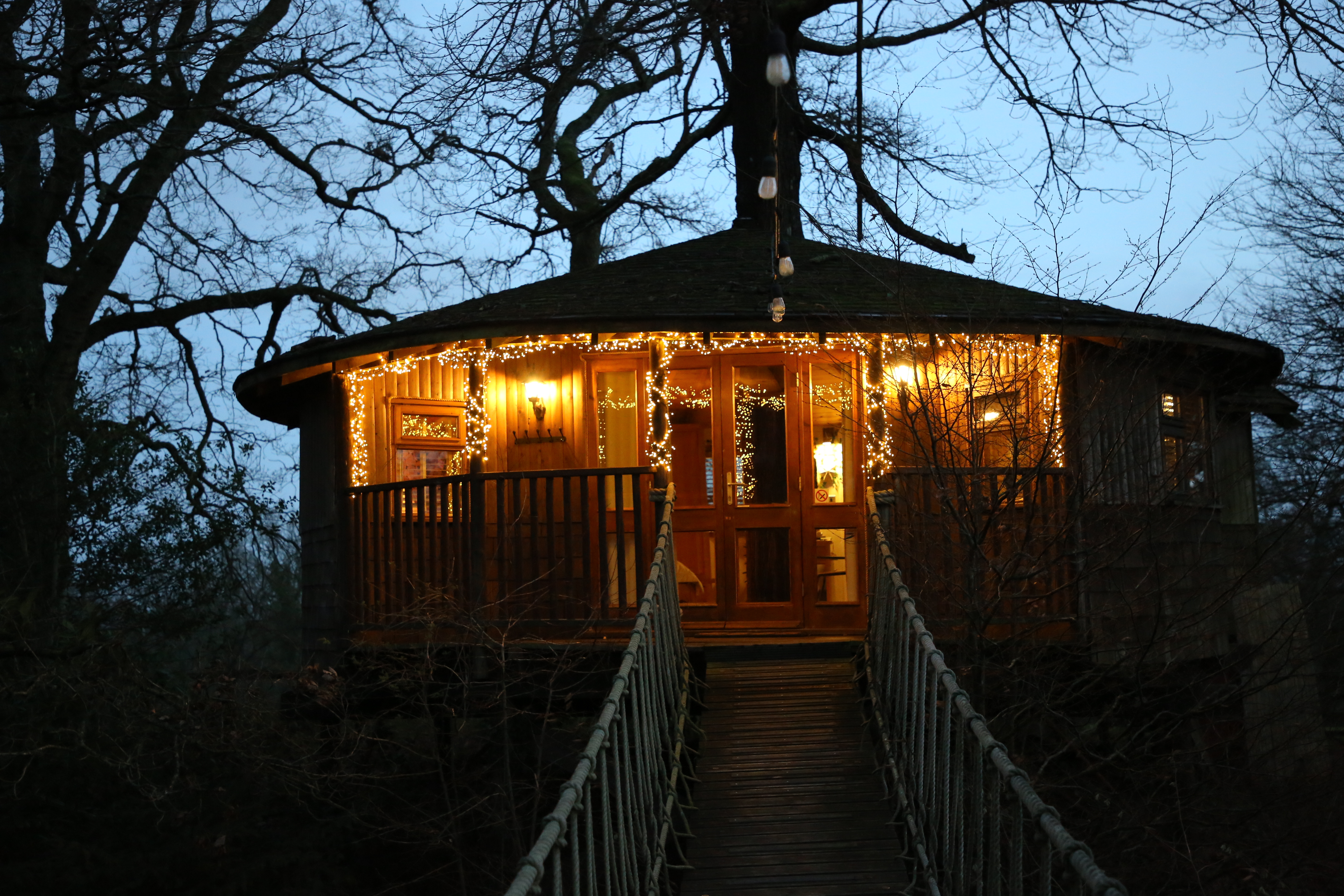 The treehouse is situated two miles from the village of Wadhurst and surrounded by natural beauty. Wadhurst is an attractive, historic village, established over 900 years ago, with a range of shops, facilities and eating places.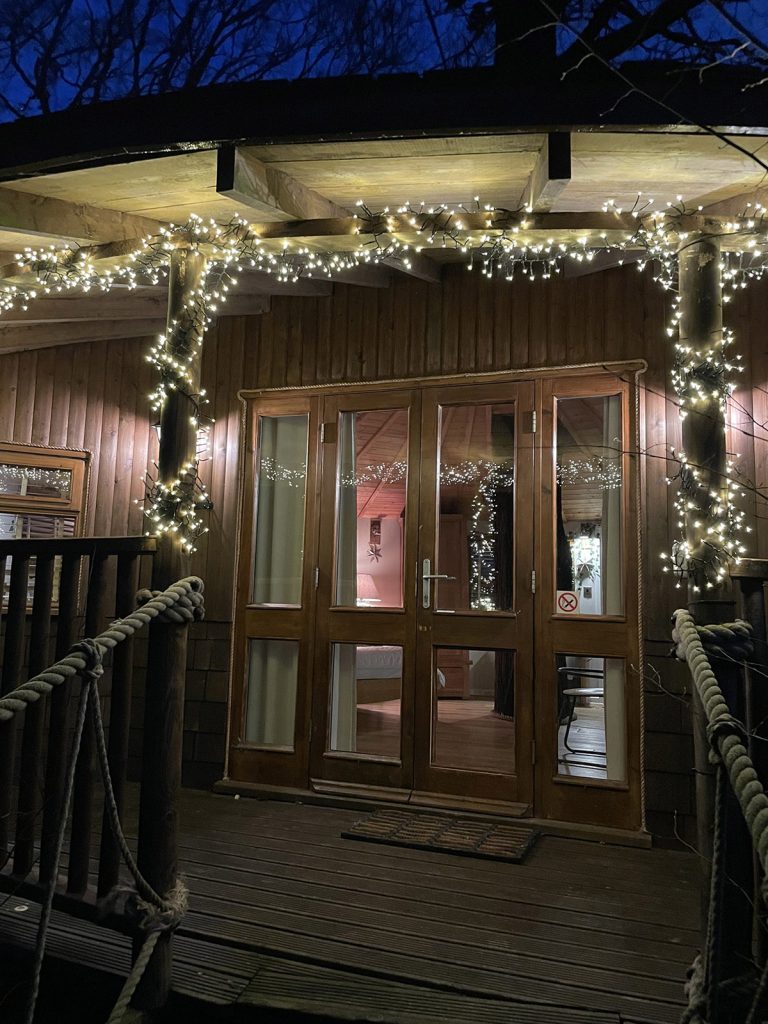 A delicious complimentary hamper is provided on arrival which includes locally sorced produce – what better way to spend your weekend away than relaxing with a bottle of bubbly and fabulous artisac prodcue from the Sussex countryside. For more information on the Bensfiled Treehouse, please visit their website at www.bensfieldtreehouse.com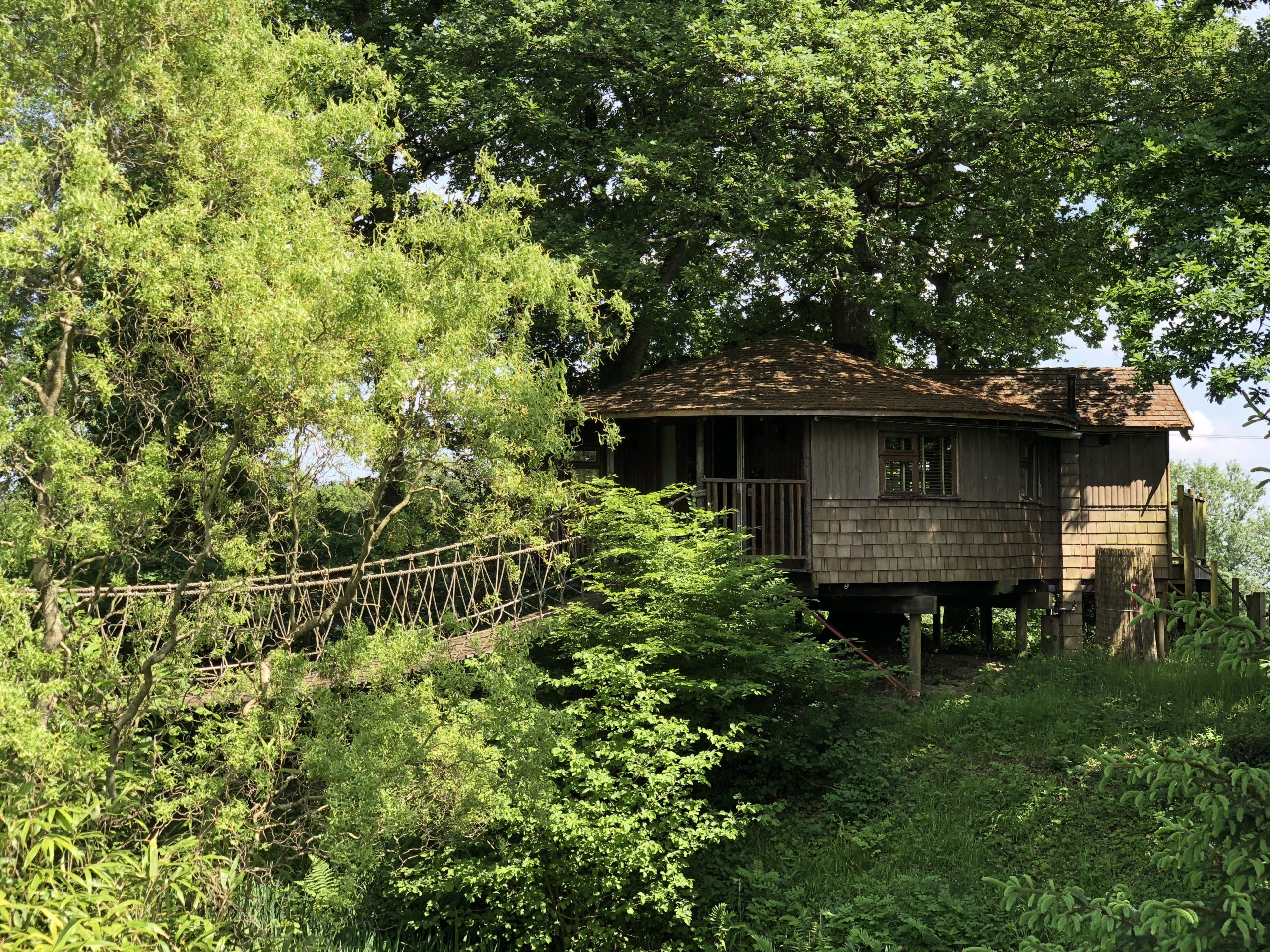 If you would like more information on our treehouses, you can email us at info@www.blueforest.com or call us on 01892 750090 – we would love to hear from you!