the brief
Welcome to The Hideout
Awards:
Sussex Business Awards – Winner 2014
The family asked us to design a treehouse which would offer inexhaustible play options for their young children, wanting to encourage their love of the outdoors while keeping them busy. They wanted something in their garden that would marry fun with sophistication by including a special place where the grownups could simply sit and relax on a summers evening after a hectic day at work. This treehouse may be large but it's certainly not obtrusive! As with all Blue Forest treehouses, whilst designing The Hideout it was a priority for our team to take the environment into account, ensuring that the treehouse harmoniously blended in with its natural surroundings.
the design process
Features:
Satellite Deck

Rope Bridge

Fire Pit

Play Equipment

Zipwire

Swing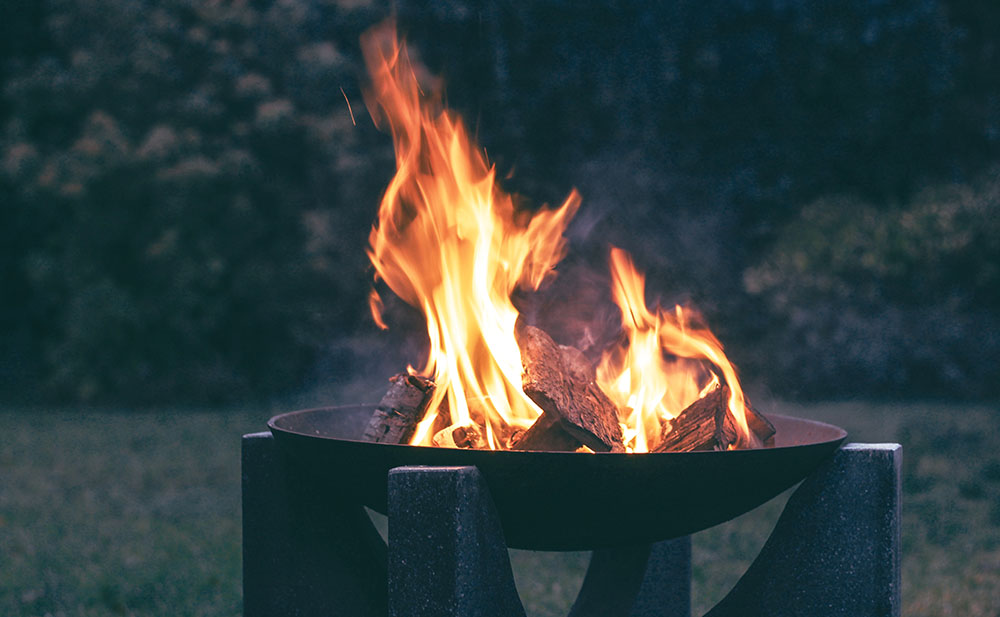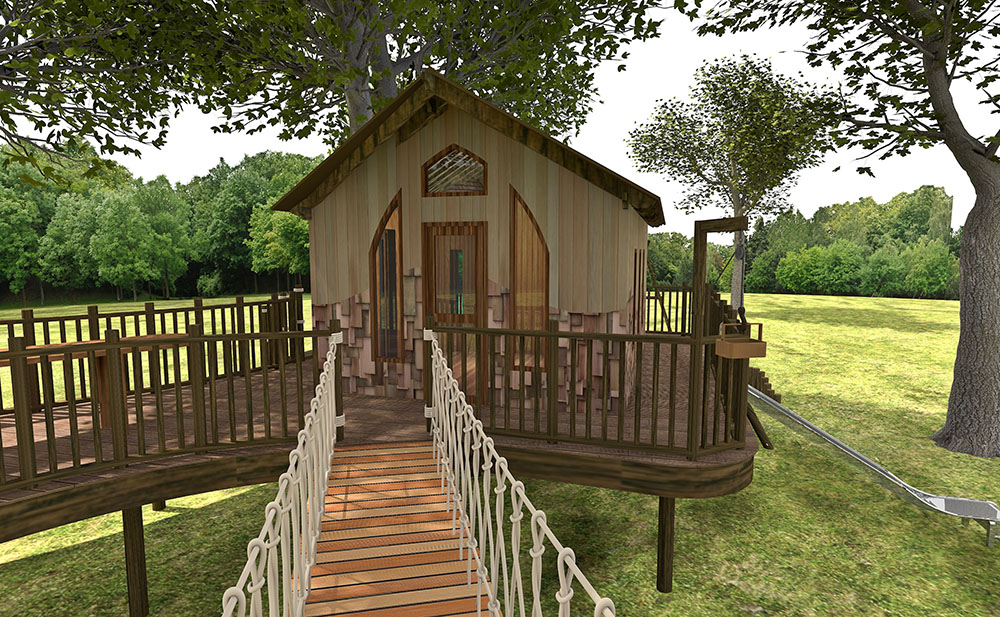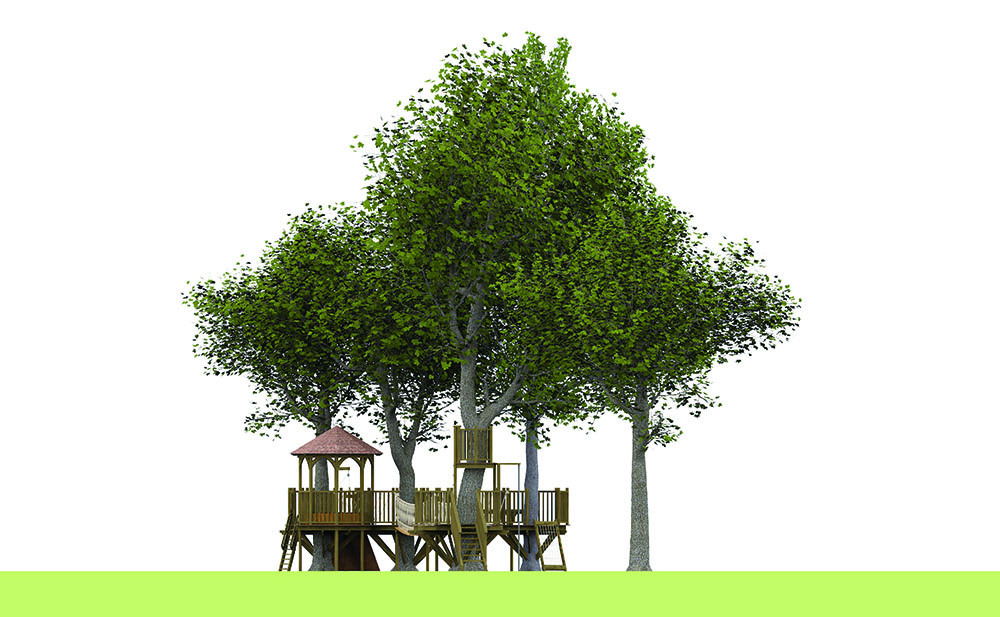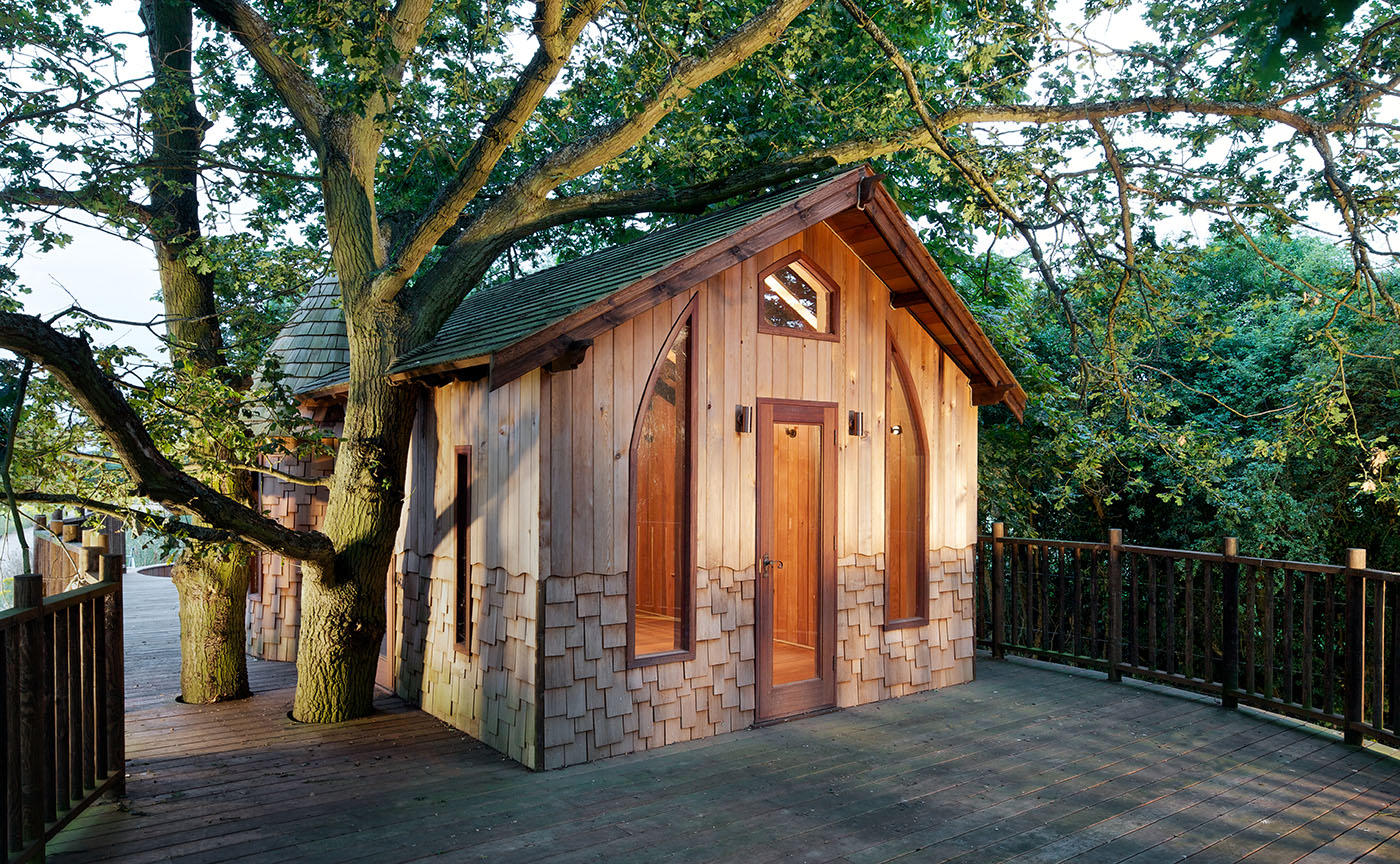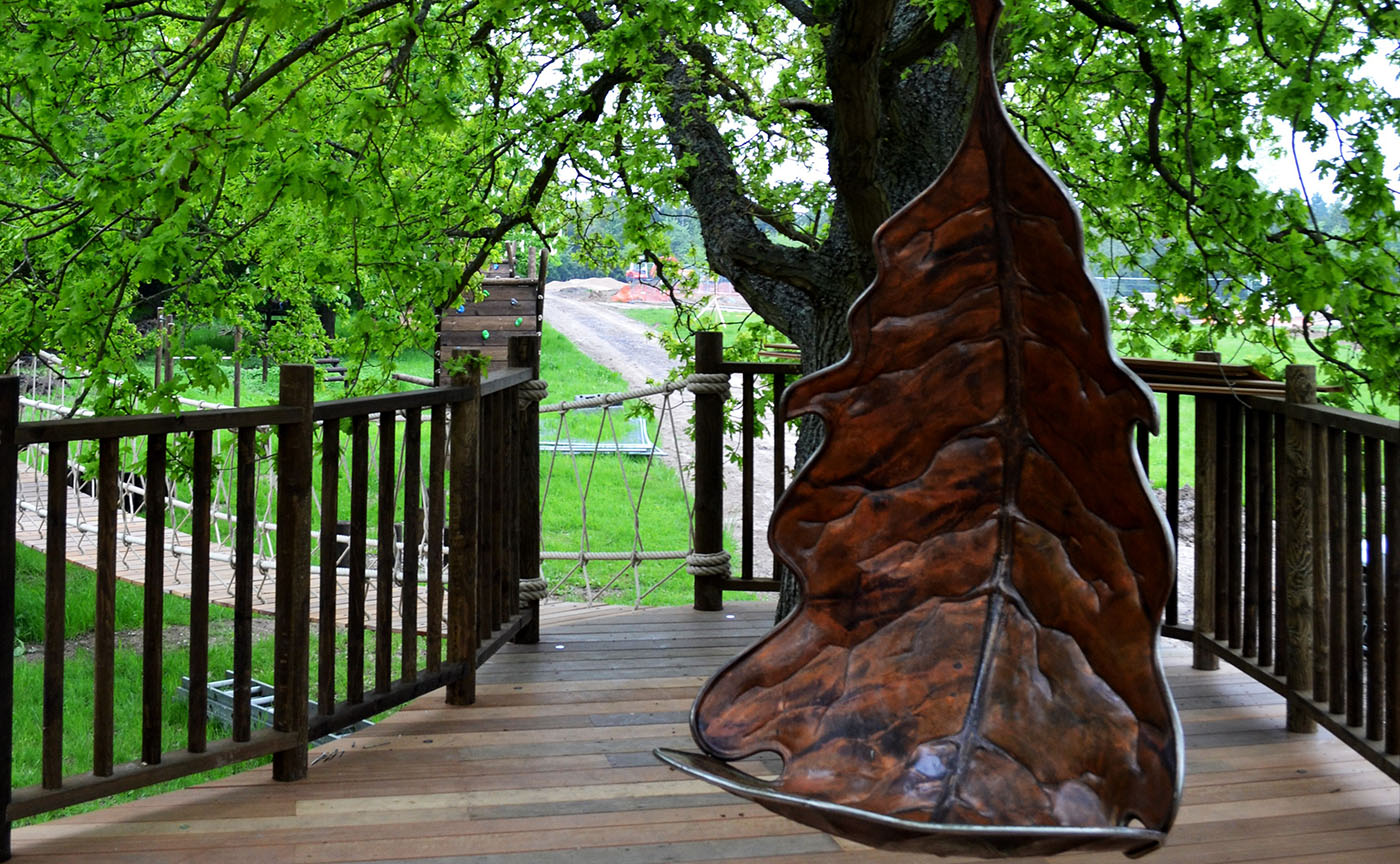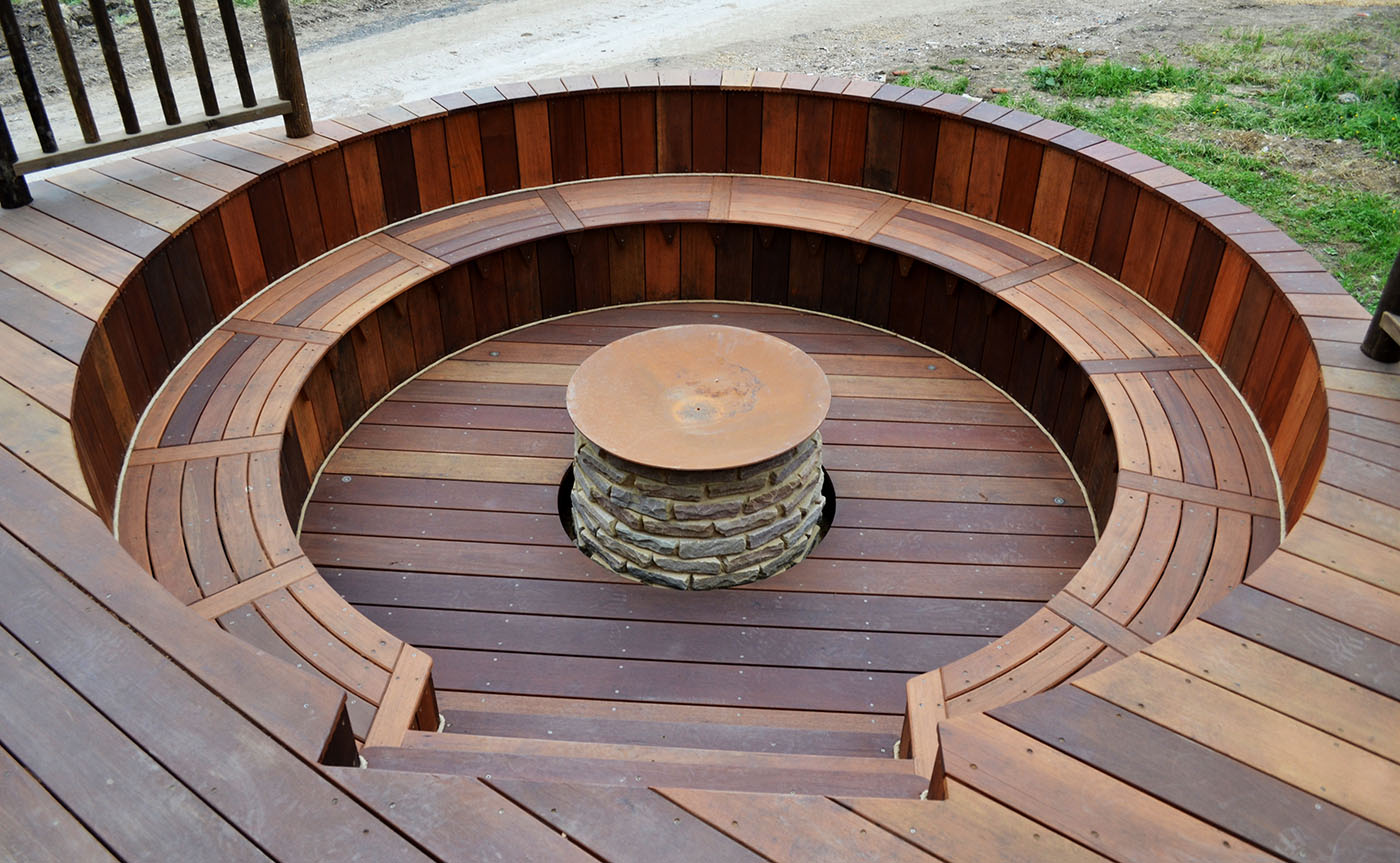 the design
Cosy, warm and snug…
The Hideout sits at the end of the garden, just waiting to be explored and clambered over. All features have been carefully crafted and designed to create a place that kids can come back to again and again, without ever getting bored. The sheer number of decks, levels and different play features means that even the most ambitious of children couldn't possibly exhaust all of their play options in a day.
The main play deck is linked to the tree house by a rope bridge and features a bespoke climbing rock and ground level adventure trail which leads to a treetop crow's nest, where kids can keep a lookout across the garden – this may well be a fun spot for the grown-ups to sit together and enjoy the views with a glass of wine, too.
Balance beams, climbing walls and monkey bars – this treehouse has everything, including a zip wire to get the adrenaline flowing!
Once the kids have gone to bed and it's time to relax, the main circular decking which surrounds the sunken fire pit is the ultimate place to unwind while enjoying the evening air, even if the temperatures drop a little you'll still be kept feeling warm and snug.
contact us