Surrey
Cranleigh School
The Roulston Building
Explore
the brief
Welcome to the Roulston Building
Surrounded by fields and rolling hills, Cranleigh is divided into a Preparatory school for 5 to 11-year olds, and a boarding co-ed school for 13 to 18-year olds. As an educational body, they pride themselves on a blend of traditional and innovative teaching methods and their plucky, can-do approach. Due to growth in pupil numbers, Cranleigh School identified the need to develop additional facilities for the Preparatory School. Their goal was to create additional classrooms for the preparatory school and to ensure that the proposed new facilities were as environmentally friendly as possible to keep in line with the school's development policy.
the design process
Features:
Toilet

Heating

Bi-fold Doors
The Facts:
380m² Floor space featuring 3 new classrooms with additional space for storage and changing facilities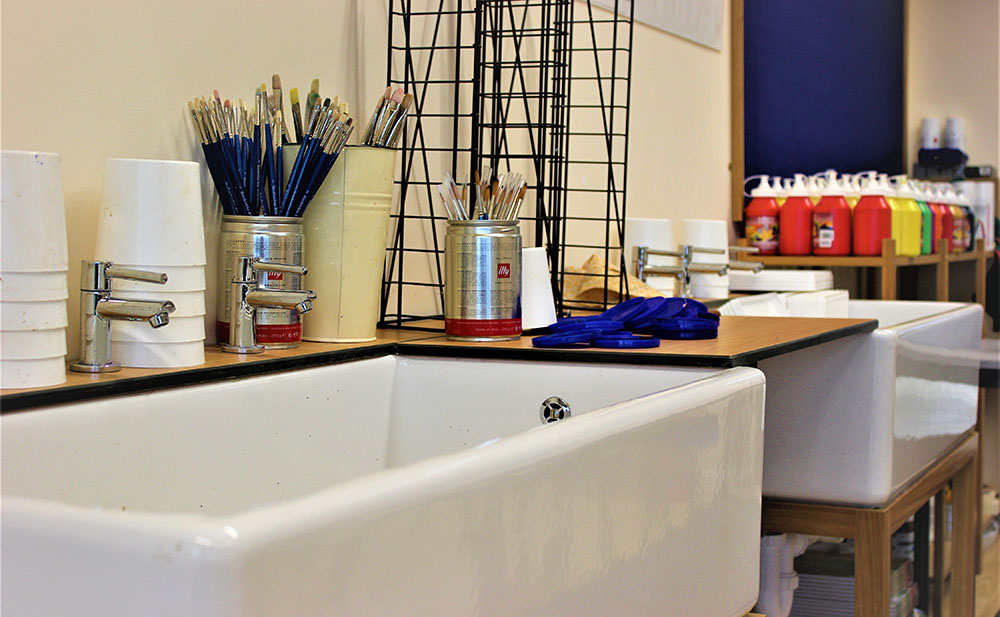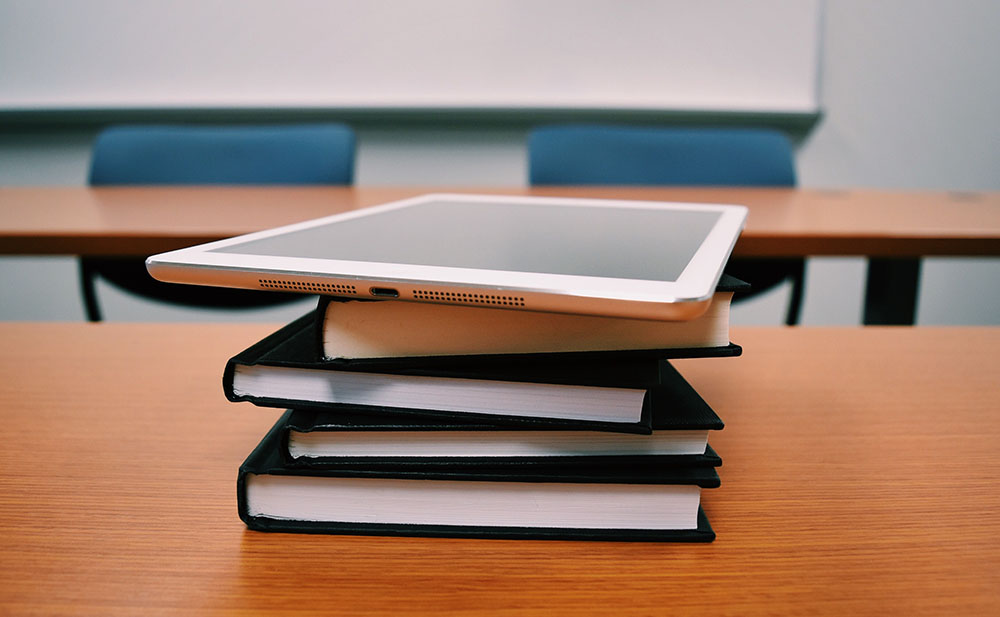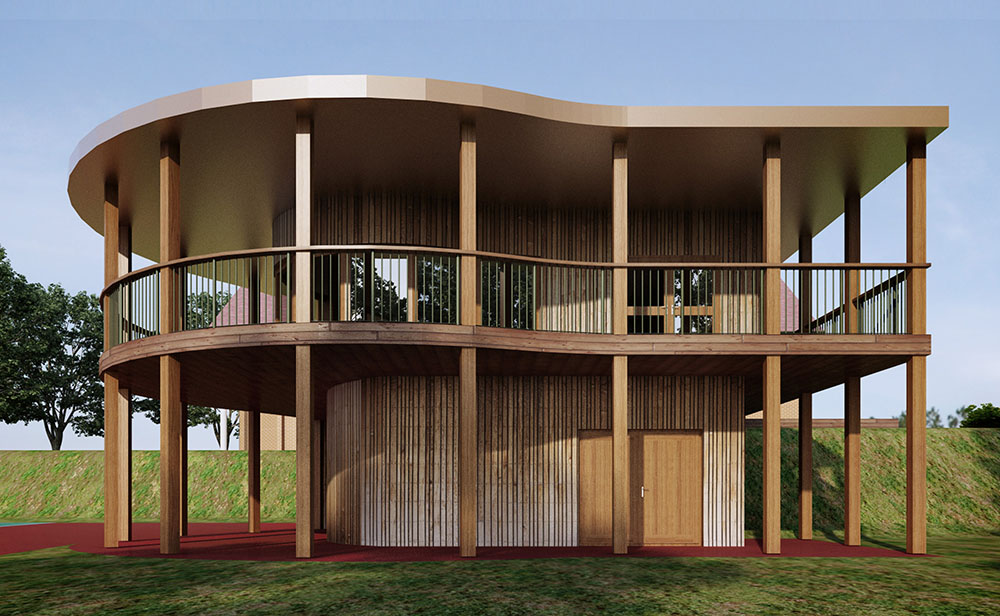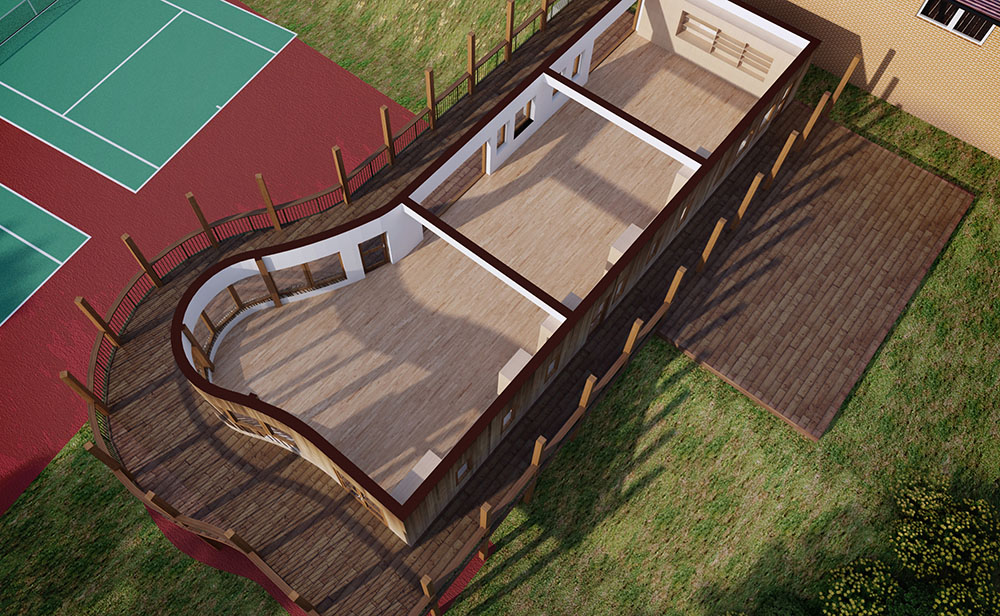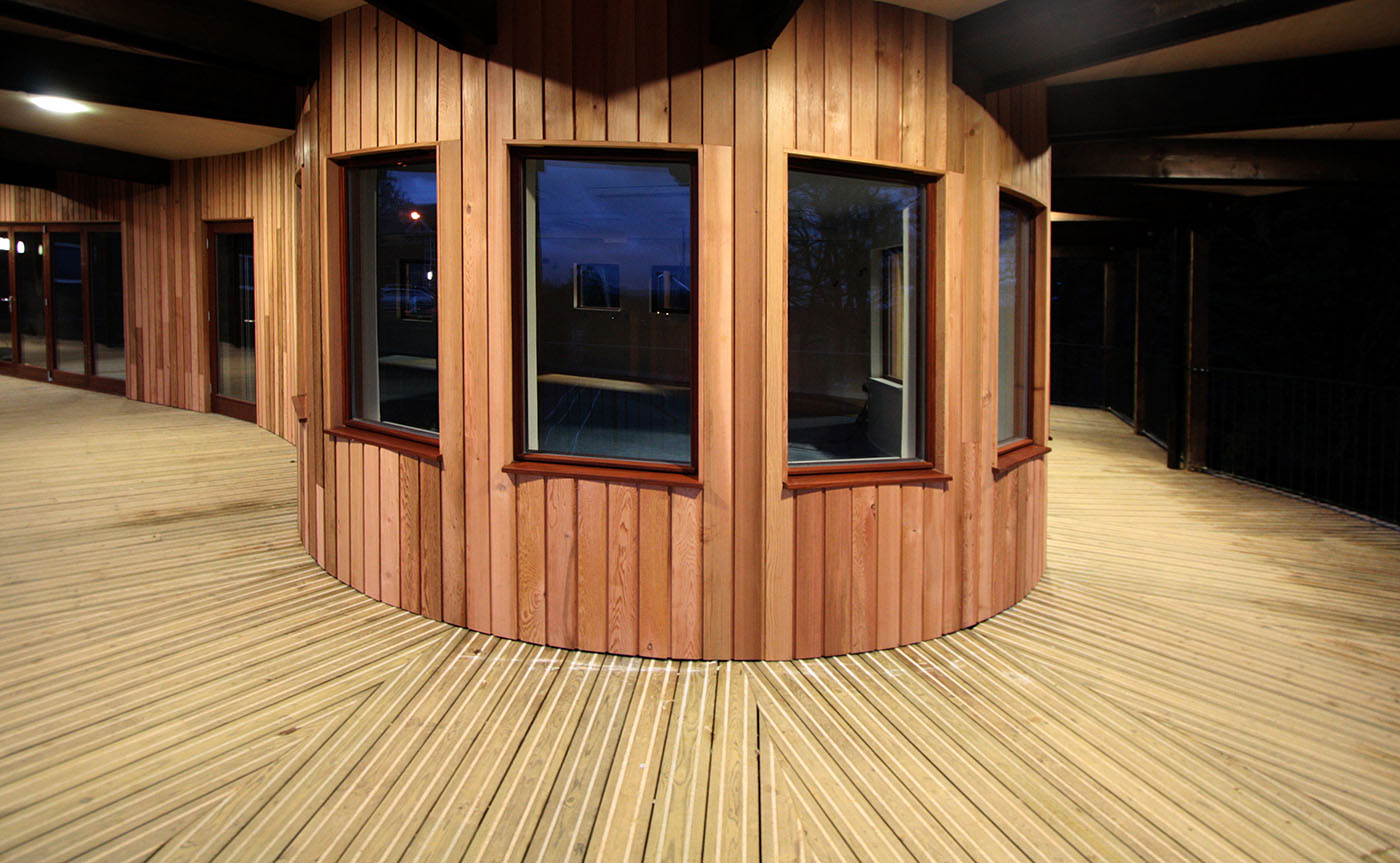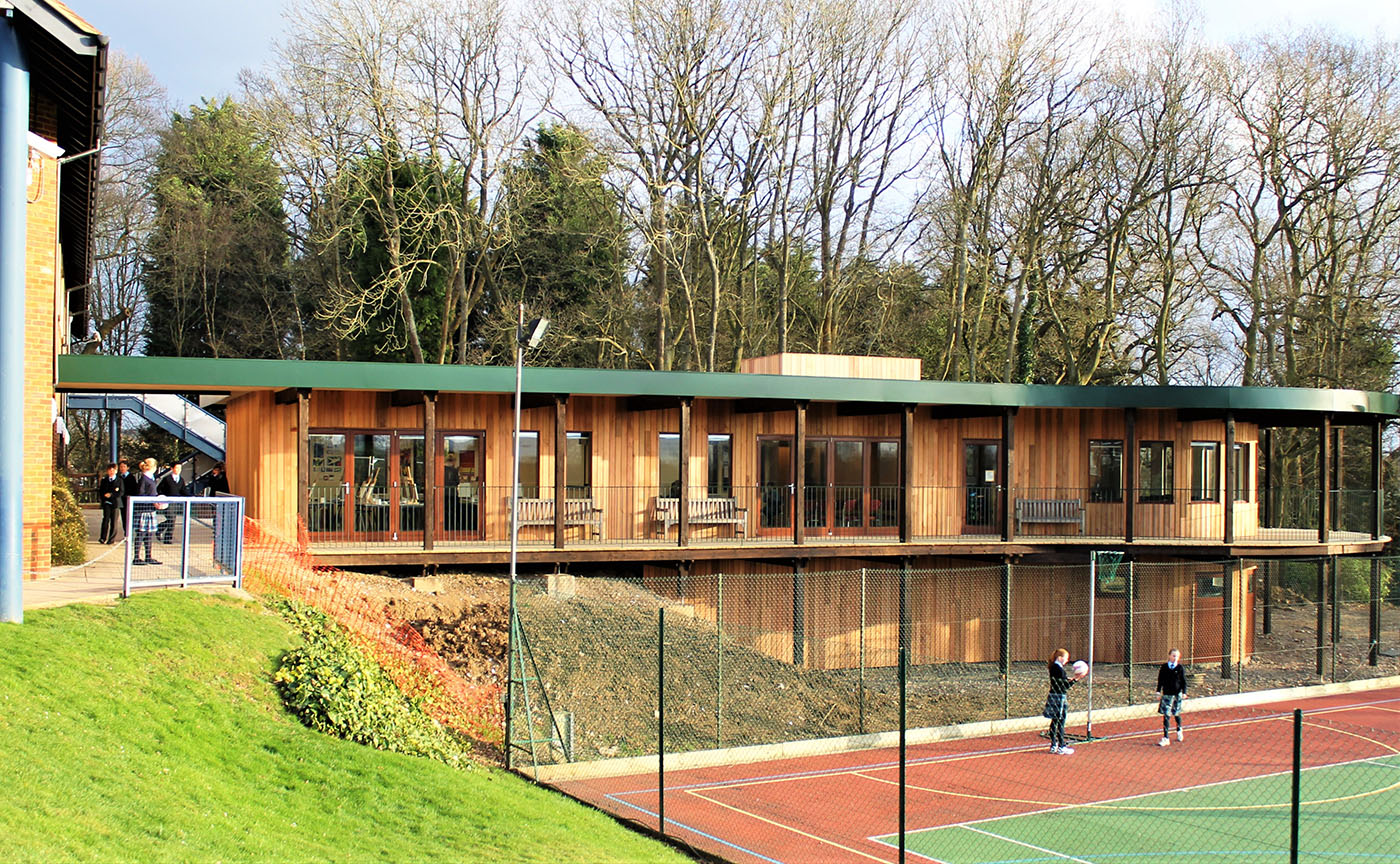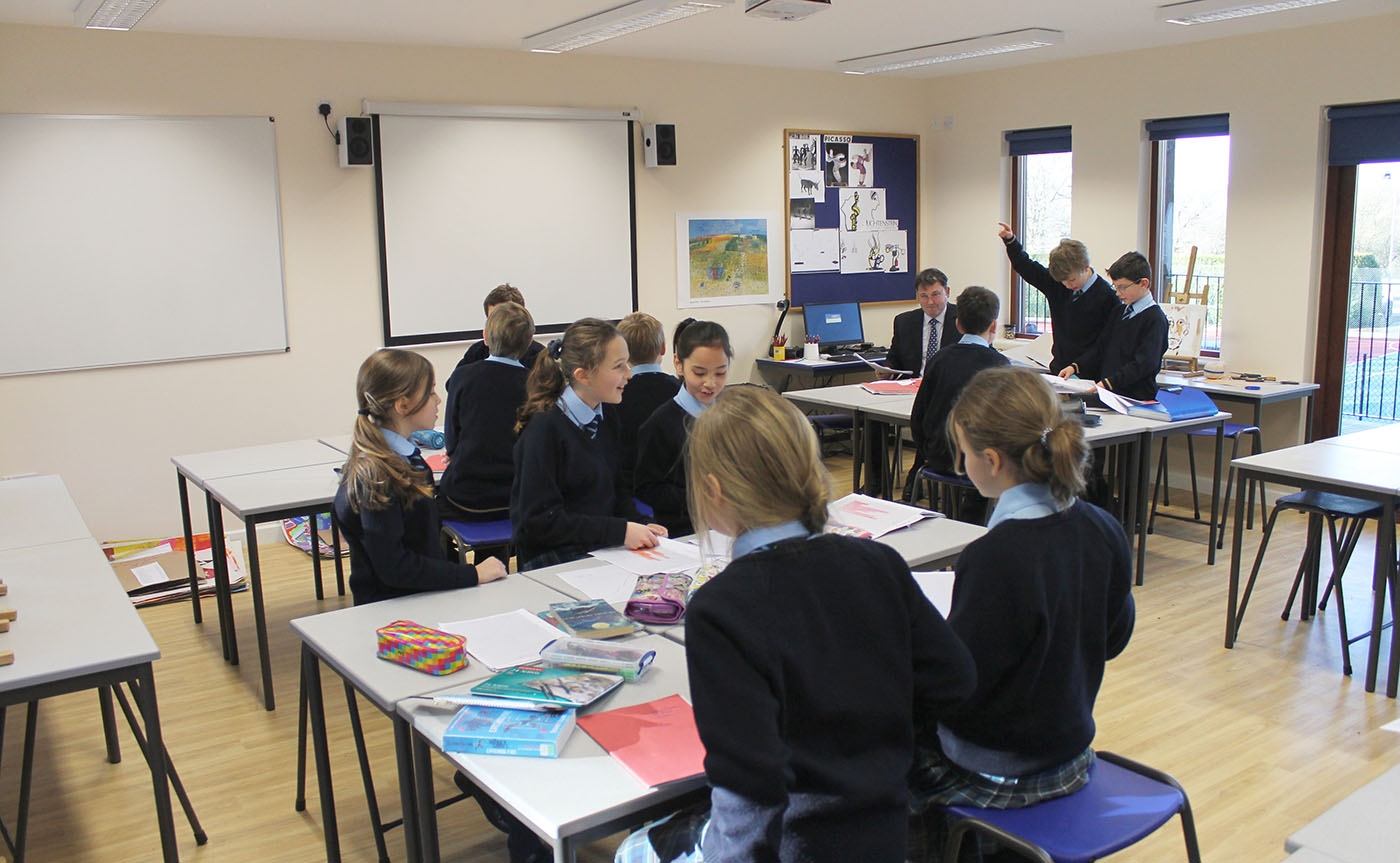 the design
A living, learning building…
The Cranleigh School Eco Classroom is a partially prefabricated timber-frame building, while the foundations are a combination of concrete slabs and piles. The use of lightweight supporting pillars and high-quality fine detailing within the balustrade, fascias and external wooden cladding aims to minimise the bulk and mass of the building and create a refined and high-class finish in keeping with the School's brand. A deep soffit extends around the edge of the roof providing shelter for grandstand viewing and a feature for the building. A natural, curved geometry maximises the relationship between the inside spaces and their natural countryside setting. This is further enhanced by the provision of numerous windows and large sliding-folding doors along the western elevation.
contact us