Surrey
Cranleigh School
The Townsend Building
Explore
the brief
Welcome to the Townsend Building
Awards:
Finalist, Structural Timber Awards 2018
Like all schools, Cranleigh realised that they had to adapt their campus to continue providing for the needs of their students and put a long-term development Masterplan in place to expand and improve the school over the next few years. However, they also prioritised sustainability, and their dedication to the environment resulted in a truly innovative learning facility that makes the right kind of impact.
The teachers felt that their classes were restricted to activities and teaching methods that the old-fashioned classrooms allowed. It was clear that Cranleigh needed a flexible, multifunctional building that would let them teach in the way they wanted to teach and would also cater for events and outdoor activities. Most importantly, they wanted to inspire pupils by creating a building that represented a sustainable future for their generation.
the design process
Features:
Toilet

Heating

Bi-fold Doors
The Facts:
880 m² Floor providing a space for 8 new classrooms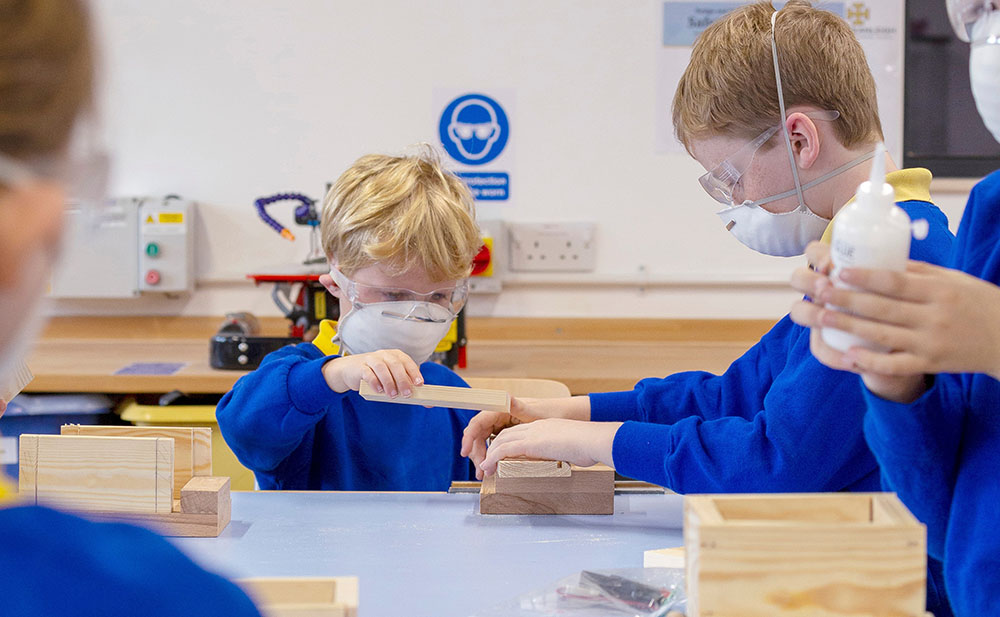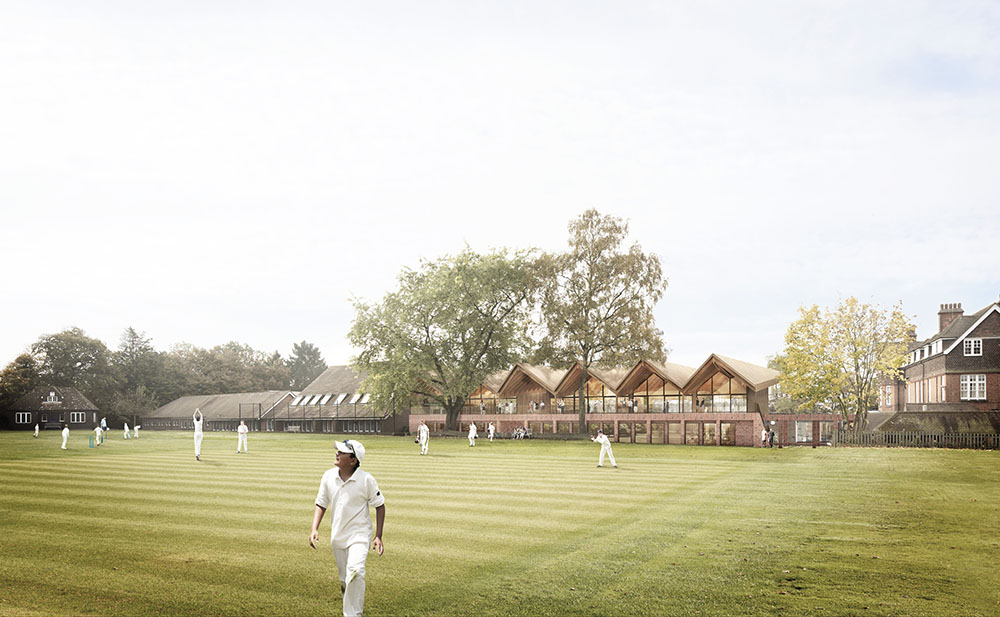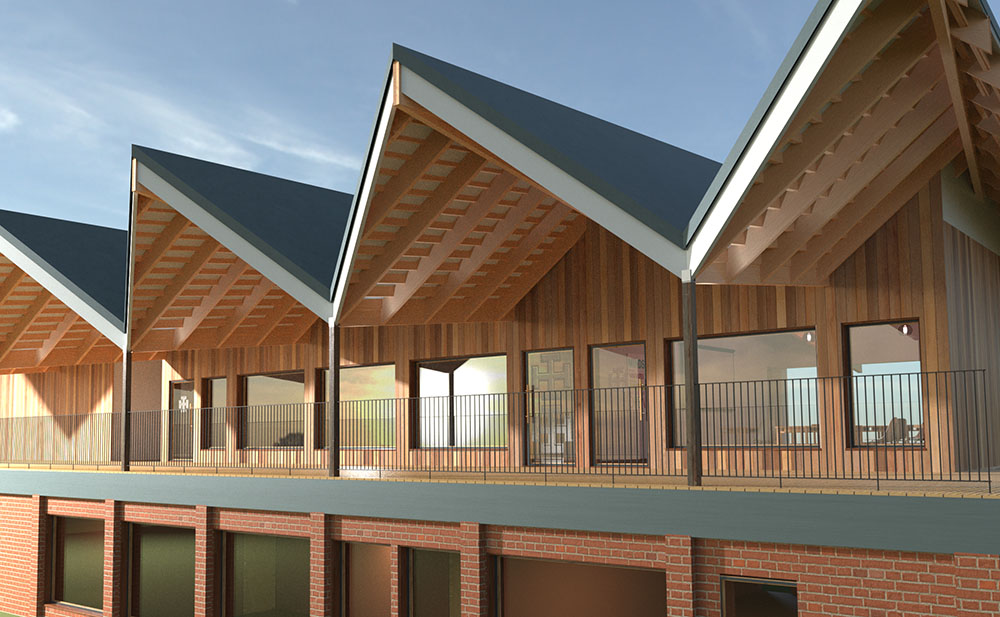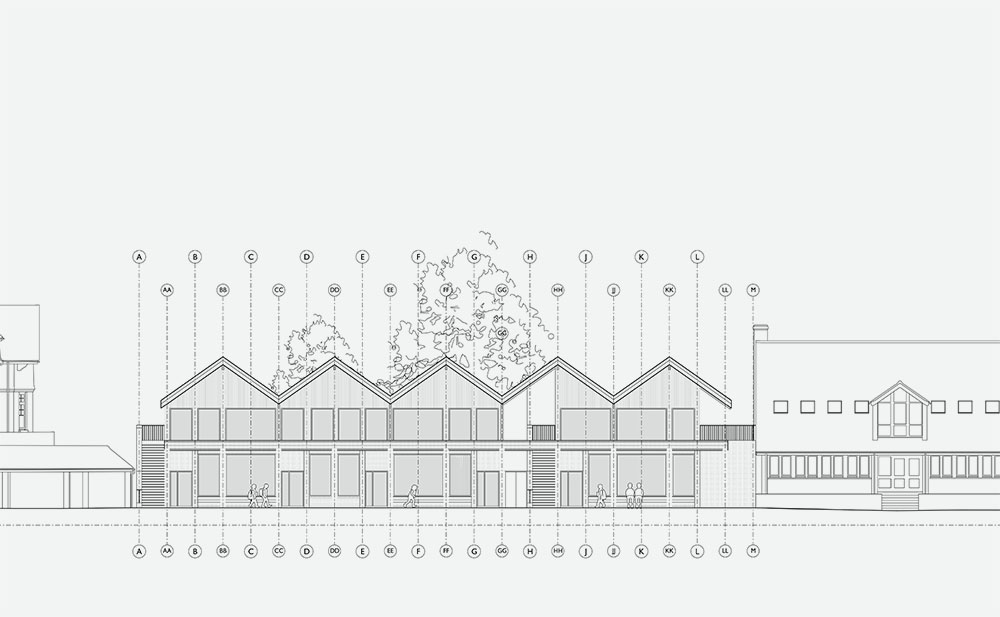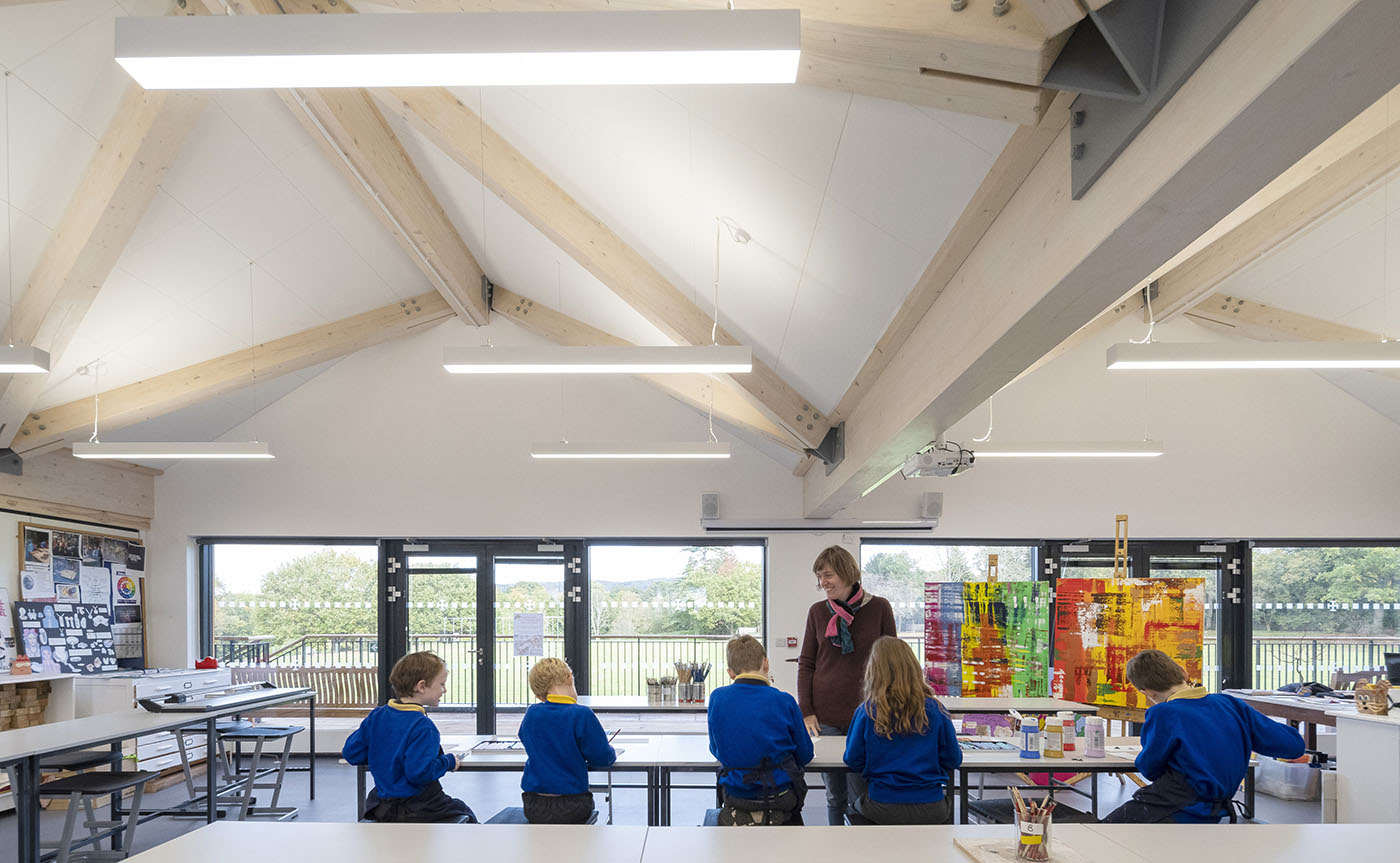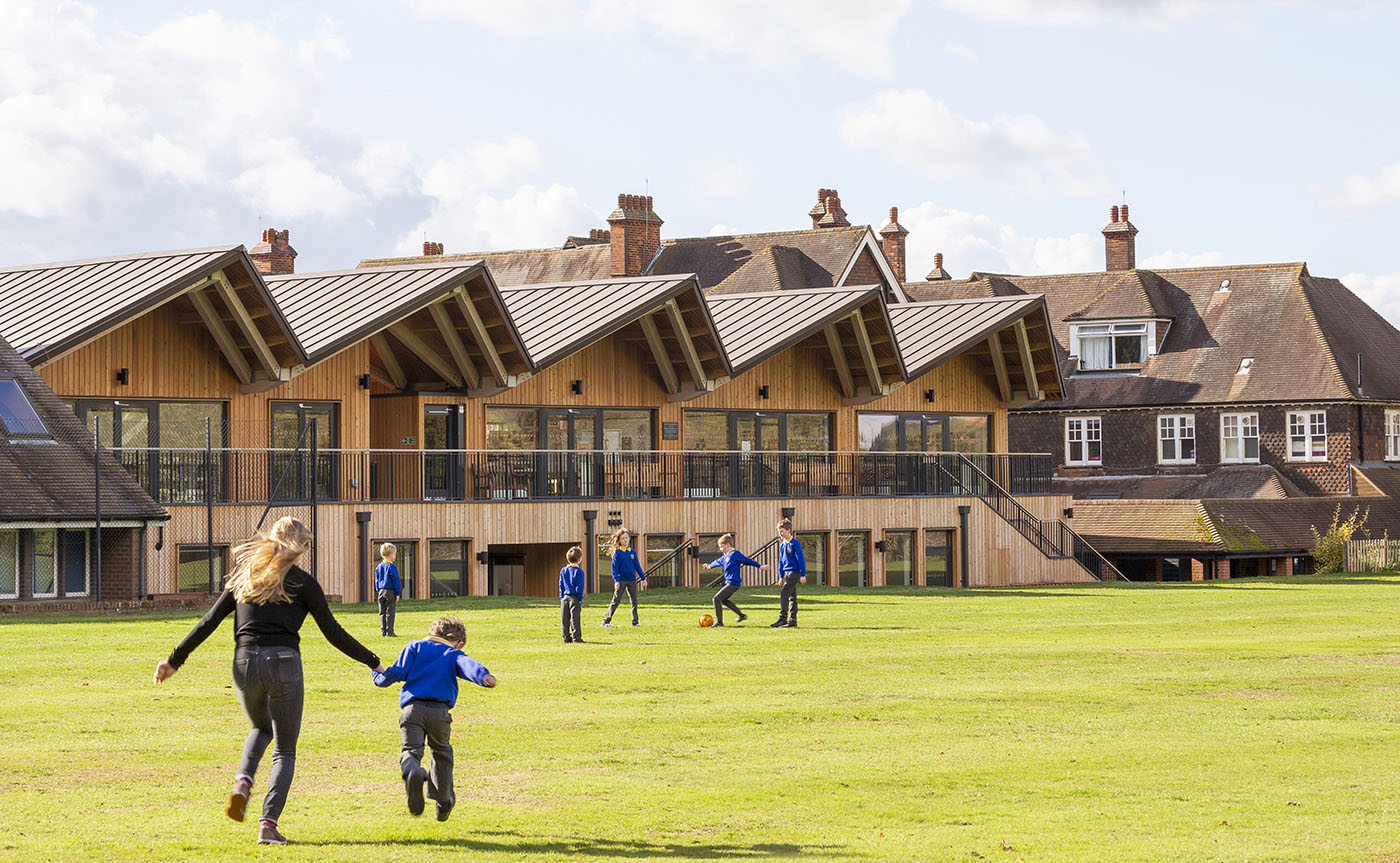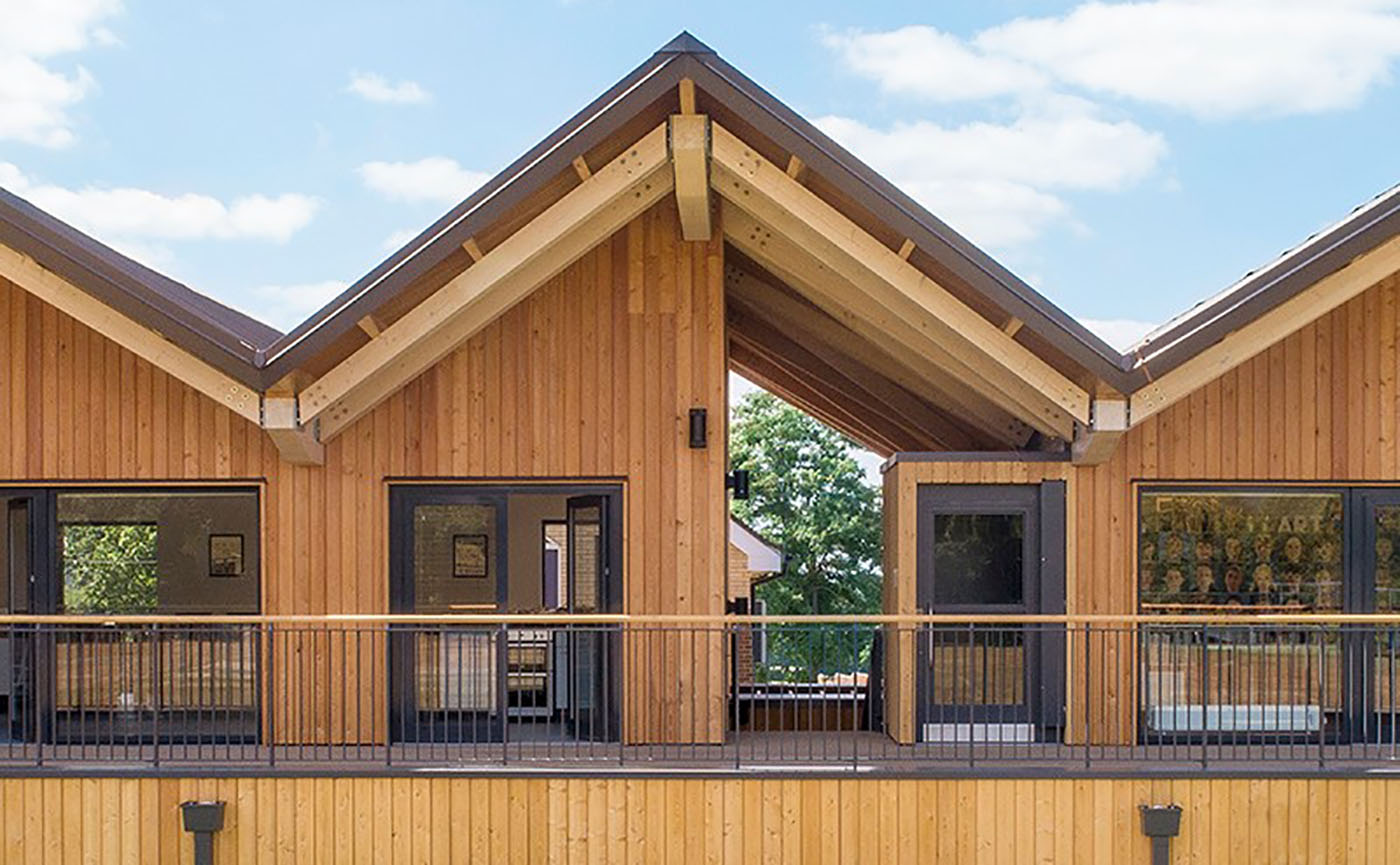 the design
Sustainable design that puts nature into the heart of the school's campus
Blue Forest was employed by Cranleigh School to put together a design team, which included our friends at Tate Harmer Architects to produce the technical drawings and details. Together, we created the Townsend building which engages as much as possible with the natural environment while providing healthy teaching spaces.
We took inspiration from traditional African timber 'Safari Lodges' with pitched roofs, terraces and exposed structural elements. The new classrooms cater for modern day teaching, incorporating flexible spaces that can be used for years to come as teaching styles and methods adapt.
The building includes three bright and spacious science labs with reconfigurable desk 'islands', and a D&T room on the ground floor. Three art classrooms are on the first floor, which is separated by partitions which can be removed to create large open-plan spaces for events or group activities.
A home economics room sits above the D&T room, which can also be used to cook and serve food for large school sports events via the sliding doors on the terrace.
Located in the middle of the school, the new building provides covered links to previously disconnected parts of the campus, helping the Townsend Building to become the new heart of the school. There are no internal corridors, which not only maximises the amount of teaching space in the classrooms but also encourages students and staff to spend more time outside.
contact us