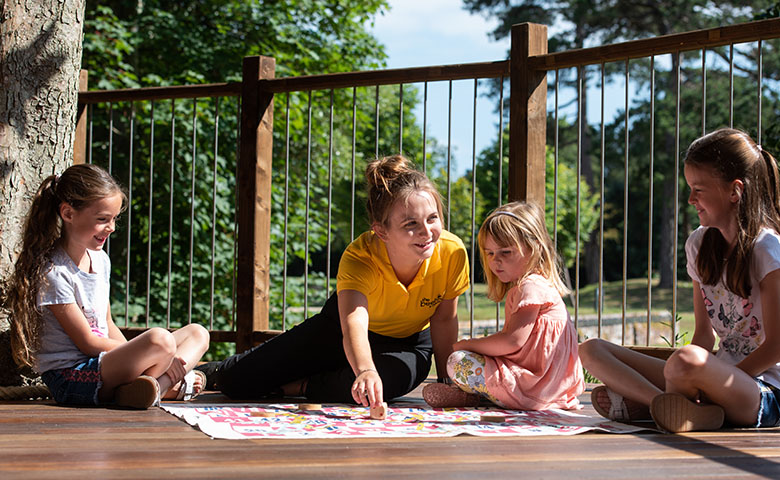 If you're familiar with the phrase, you'll know that 'natural learning' is an educational philosophy that encourages children to learn through their natural environment, using the great outdoors as an alternative to classrooms and textbooks.
The concepts are based around the belief that each child has their natural way of learning, that is unique to them and their capabilities; essentially, everything a child needs to learn is already there in abundance in nature.
We certainly agree that many benefits come with children feeling connected to the great outdoors. It offers a range of different learning experiences while stirring a sense of excitement and curiosity, cultivating an interest in the environment and an awareness of the risks facing it.
What are the benefits of Natural Leaning?
In recent years there's been a huge rise in 'Forest Schools' and outdoor meetup groups. They encourage social connections among both children and their parents and ensure that everyone gets plenty of healthy exercise too.
Research shows that children are engaged and stimulated by the outdoors much more than they might be in a classroom, and outdoor learning can also help to grow their confidence and problem-solving skills. The brilliant thing about any outdoor environment is that it allows for all kinds of activities, from themed reading sessions, exploration, science experiments, maths, art and everything in between.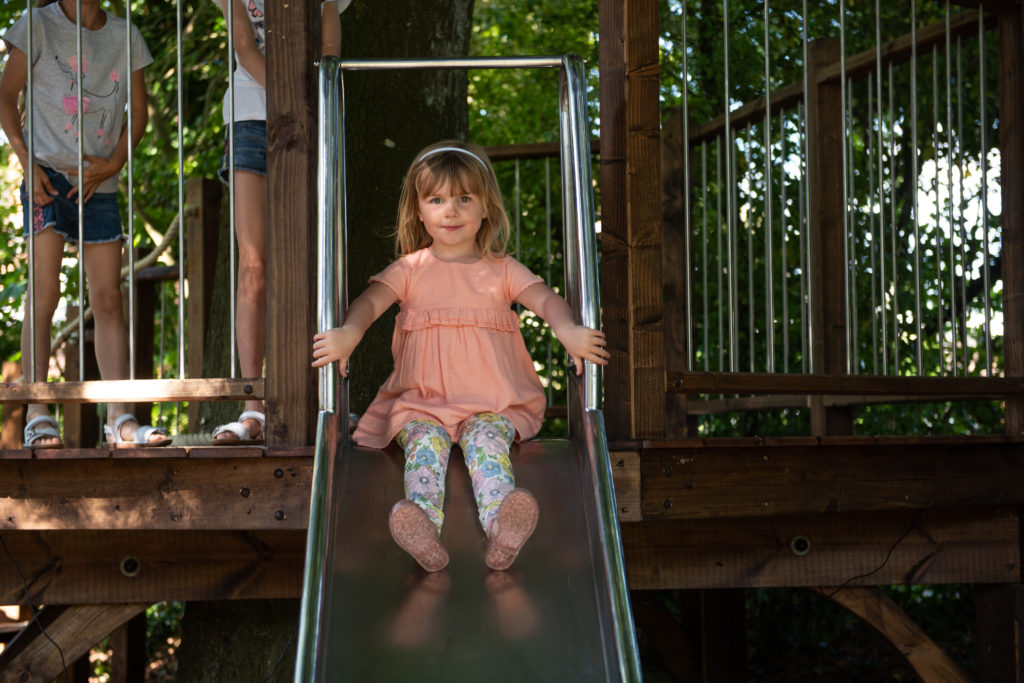 What's on offer at The Beehive?
The Beehive is an exceptional example of how children can be engaged and entertained outside while learning at the same time. So far, the new bee-themed treehouse at Chewton Glen Hotel and Spa is proving to be very popular since its opening a few weeks back. Following its debut at the RHS Chelsea Flower Show, the magical children's hideaway now sits nestled within the beautiful grounds of the opulent hotel.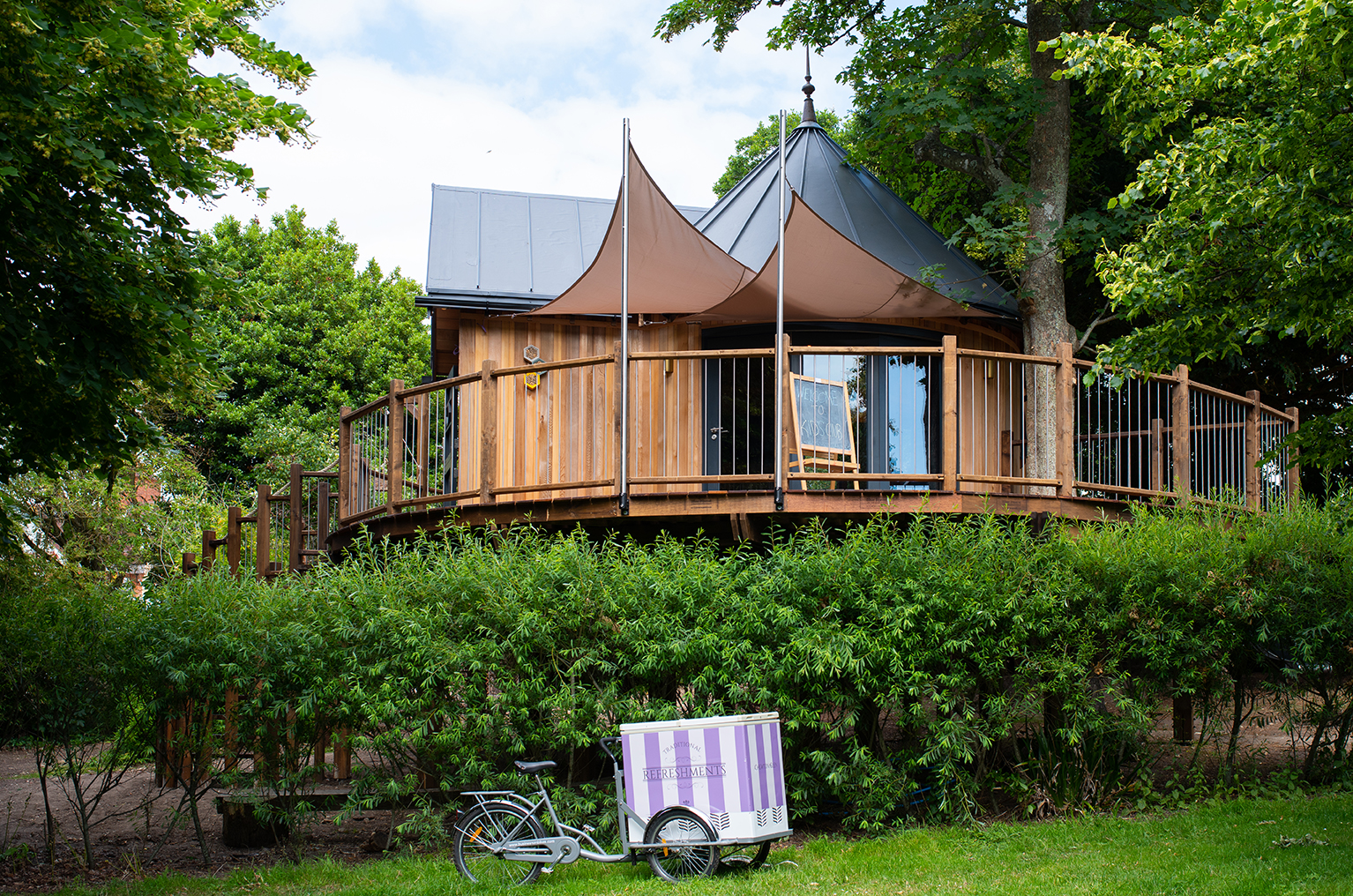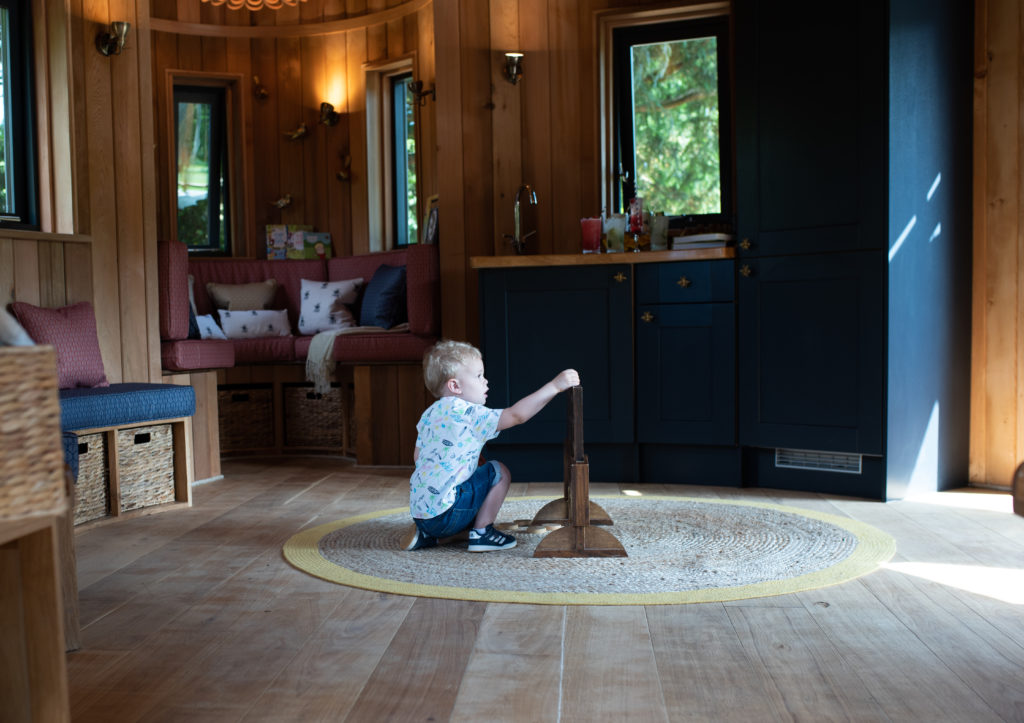 It's fully equipped with everything a child might need to create everlasting memories while being completely immersed in the surrounding woodland. There's a comfy reading nook in the turret, along with bi-folding doors which can be opened out onto the 360° balcony to enjoy the stunning views while being the king of the castle!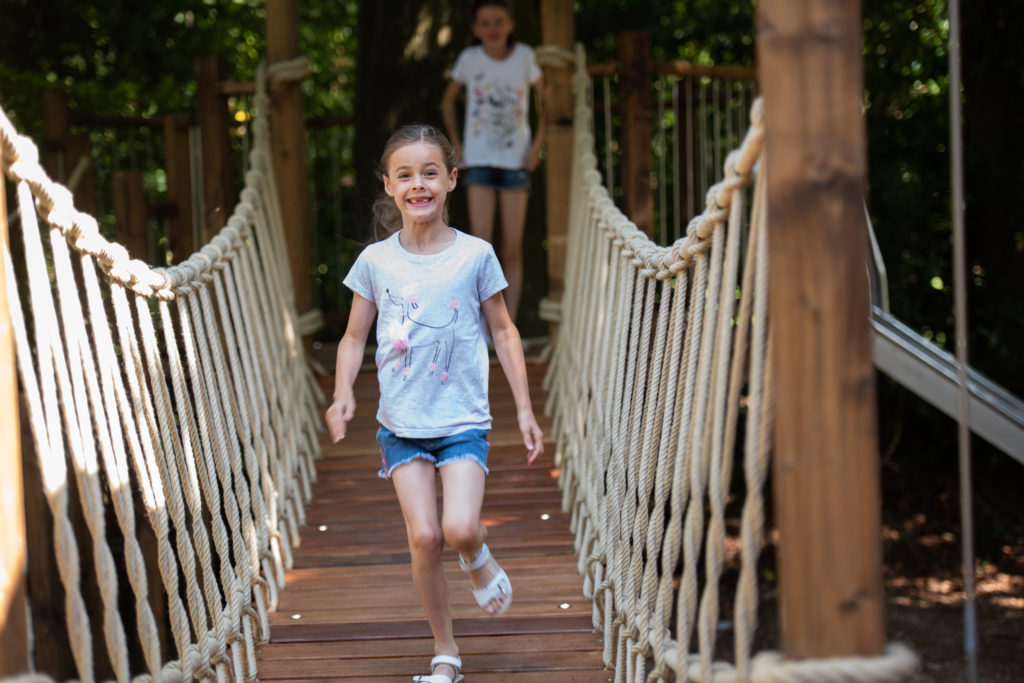 While the parents can head off to enjoy a spa treatment at the hotel or a swim in the pool, their kids can spend time in their enchanting den, and the club's timetable looks awesome enough to make any grown-up want to join in too!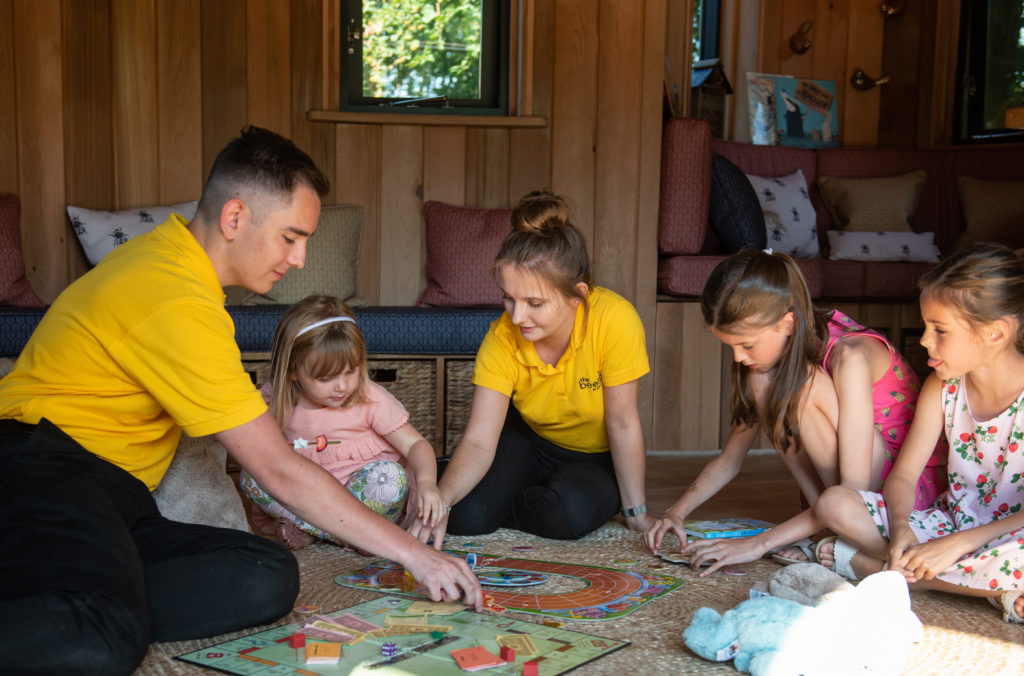 Educational activities include storytime, bird lessons and rocket building. Art sessions will teach the children how to make sun catchers, butterfly feeders and fairy houses. Finally, for a bit of healthy exercise in the fresh air. There's scavenger hunts, sports days, gardening sessions, raft building and tennis.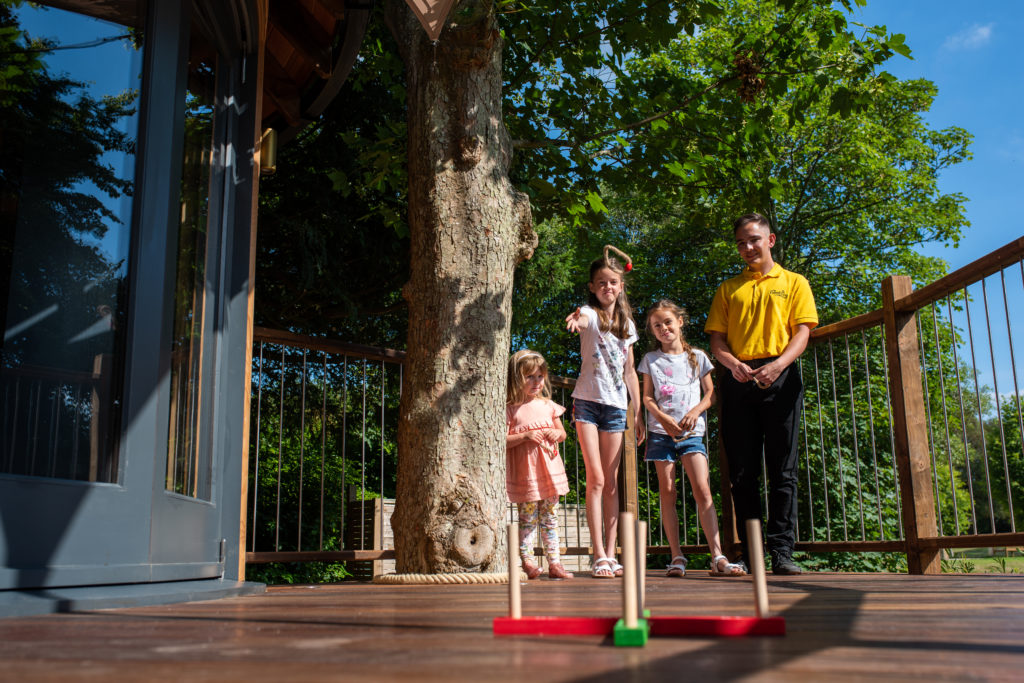 To cater for so many requirements, we made sure the treehouse featured a large multifunctional space inside which could be used for a range of fun activities. Along with plenty of storage – you can't have enough storage when it comes to kids clubs!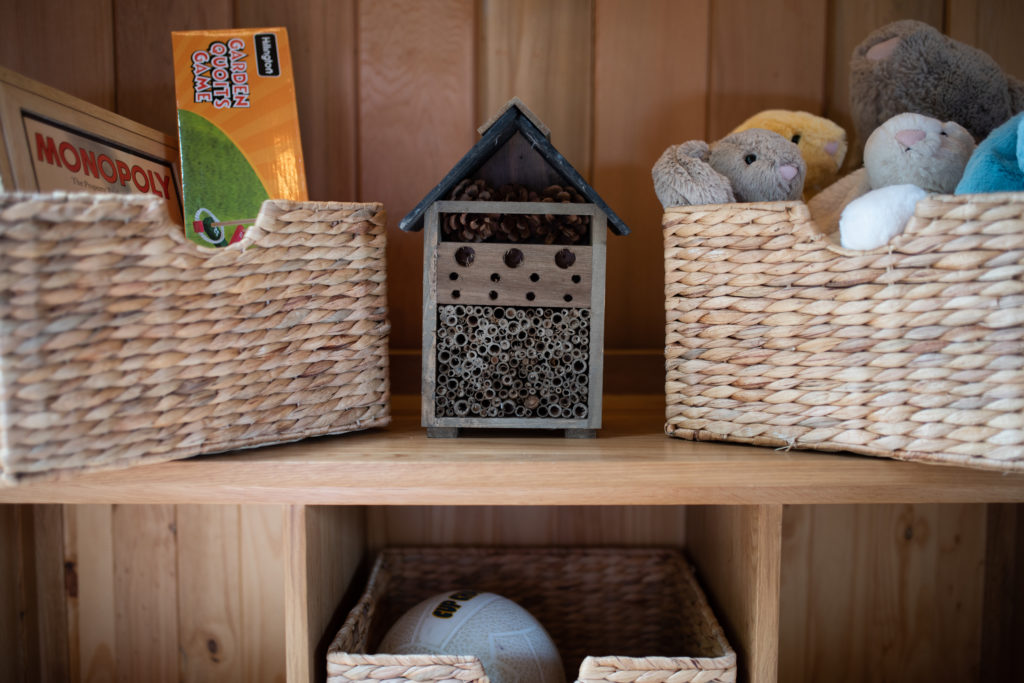 Little explorers can attend the Chewton Glen kids club every weekend and during the school holidays when The Beehive offers supervised and fun activities in the morning and afternoons. For more information visit www.chewtonglen.com
All images in this article are credited to our friends at Chewton Glen Hotel & Spa.