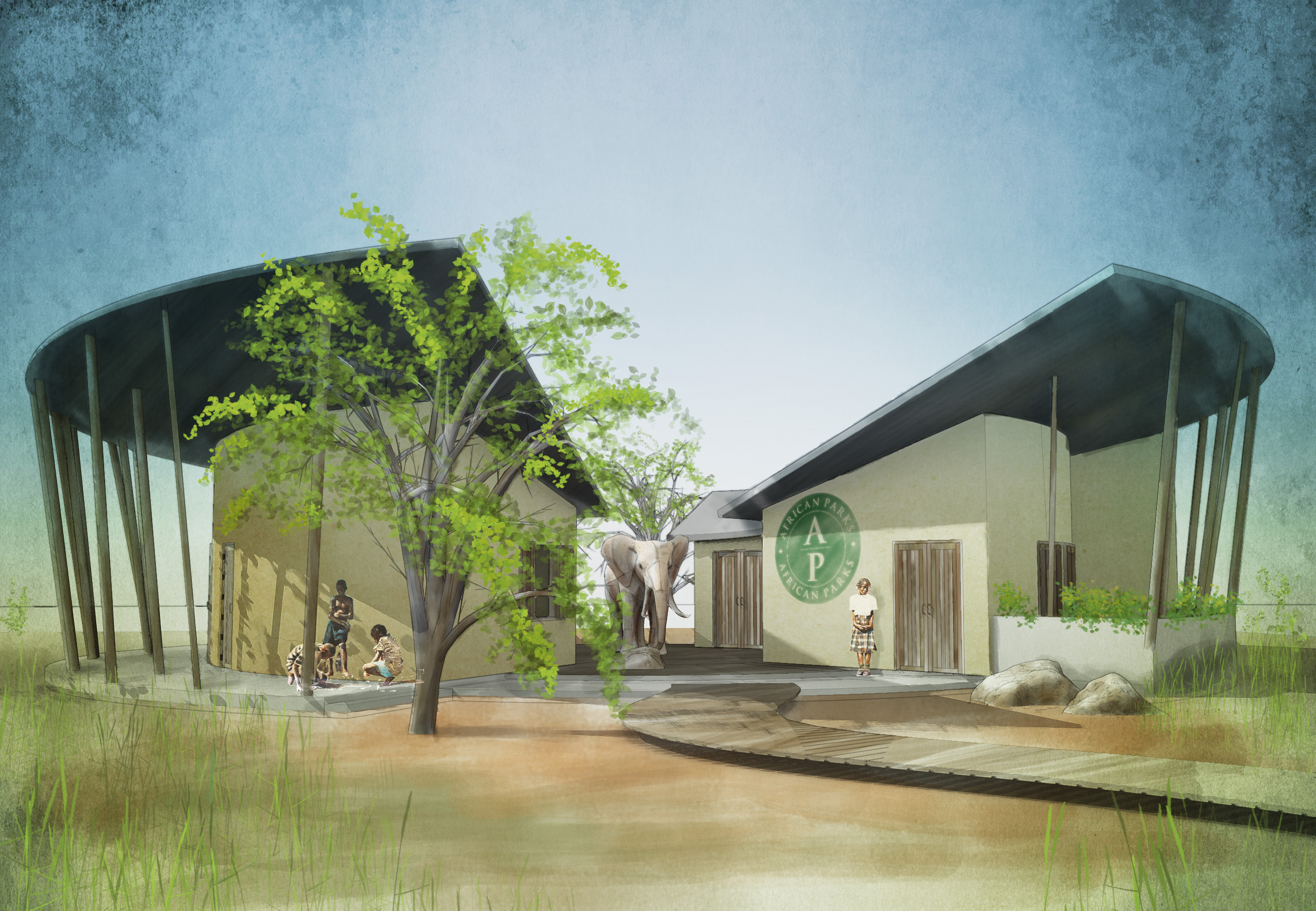 The team have been working their magic on an exciting new project for an Education Centre, currently being built in the Nkhotakota Reserve in northern Malawi. As a result of poor educational, social and economic opportunities, poaching and human/wildlife conflict means that African elephant numbers are being decimated across the country with as many as 40,000 elephants being killed every year for the ivory market. African Parks is a non-profit organisation that manages national parks and protected reserves in partnership with the government and local communities to help save wildlife and restore the natural landscapes.
Twenty years ago, Nkhotakota Reserve had more than 1,500 elephants who flourished in the rich land but now fewer than 100 remain due to poaching. After their success with re-introducing elephants back into Majete Reserve, African Park's goal is now to create Malawi's premiere elephant sanctuary in Nkhotakota and restore the park to its former glory. As a result, African Parks have undertaken one of the largest and most significant elephant translocation in human history – up to 500 elephants were moved from Liwonde Reserve and Majete Reserve to Nkhotakota Reserve in June 2016. The #500elephants project caught the attention of the world's media when Prince Harry spent three weeks volunteering with African Parks where he worked with the teams on the ground, helping to move the anesthetized elephants.
Many people in the Nkhotakota Reserve district live in extreme poverty, and Blue Forest works closely with The Tongole Foundation – a charity that provides aid to the area – with Blue Forest Director Simon Payne acting as a Trustee. We designed The Tongole Wilderness Lodge, an eco-tourism rejuvenation initiative, that not only creates jobs and training initiatives but also a sense of pride and awareness for animal conservation for the local communities.
As you can imagine, we're fully behind the #500elephants project and are delighted to have been asked to design the Education Centre. As a starting point for tourists visiting the reserve, the Education Centre will be a memorable and welcoming space that will inspire and engage.
The design is inspired by the shape of an elephant – with a curved 'trunk' footpath and two extended roof 'ears' which will provide shade for the building below. Finished in low-maintenance, locally made materials in natural tones, the building blends in with the surrounding miombo woodland and grasses, camouflaging the structure.
Consisting of an amphitheatre-style classroom for up to 30 children, a cafe, a heritage museum centre, toilet facilities and parking. The scheme also includes a separate youth hostel with kitchen, dining room and beds for up to 50 students. Wall murals, elephant sculptures and an interior style that reflects the vibrant local culture bring a real sense of identity and purpose to the scheme.
'This new Education Centre will greatly enhance the experience of visitors coming to the reserve which until recently had fewer than 100 elephants' says Simon Payne. 'It was vital that the whole design pays homage to the elephant, and to the vibrant African culture that they are so intrinsically tied to – with the right facilities to educate and inspire, we can help these animals to not only survive the threats of poaching but to thrive.' The centre is being built by a local team so watch this space for more details!