We are very excited to have finally launched our new unique range of sustainable ground based studios. These versatile and imaginative structures have all the charm and character of an original Blue Forest Treehouse, the only difference is they are built on the ground – so no trees needed!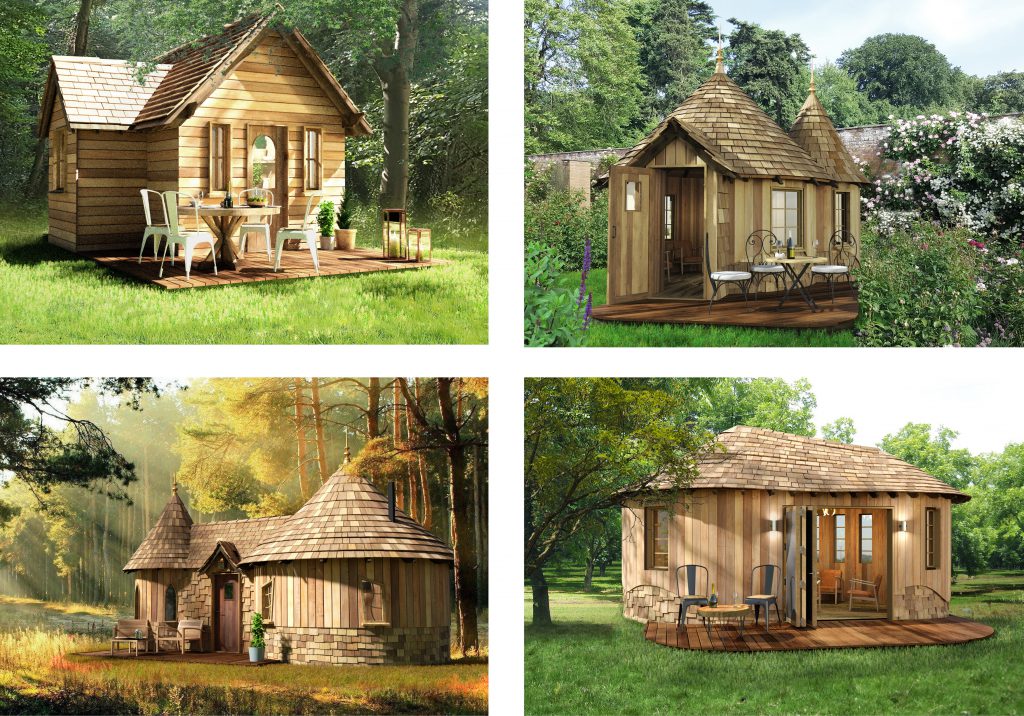 With more of us spending time working from home, we realised the need for additional space not necessarily within the family home, but rather having a private space in the garden that could be used as a studio, home office or chill out space – perfect for parents working from home, teenagers needing that little bit of extra space or fitness enthusiasts wanting there own private home gym.
The Cabin – Starting From £70,000+VAT
This classic style 18m2 Cabin has been designed to fit in perfectly within any setting. The interior is light and airy, with high-beamed ceilings and plenty of windows allowing the natural light to flow in – perfect for any home office or creative studio.
The exterior of The Cabin will consist of waney-edge cladding with Red Cedar shingles on the roof. Over time all the timber cladding will weather to a beautiful silvery-grey, blending in naturally with surrounding vegetation. A stained timber deck will allow for additional seating. Optional extras for The Cabin include a wrap-around deck, wood-burning stove, and snug window seat offering additional storage space beneath the seat cushion.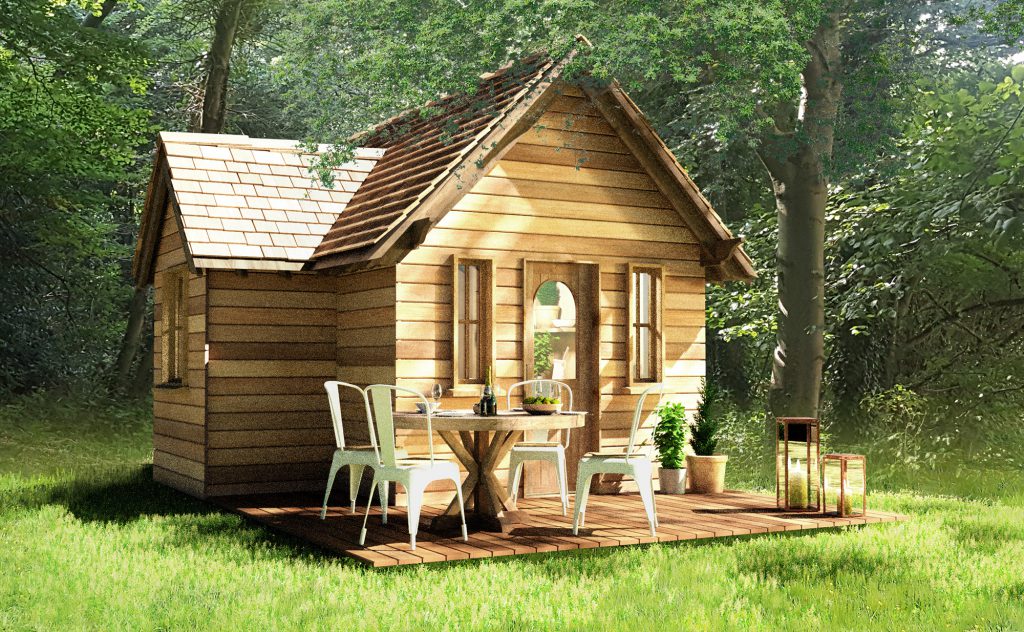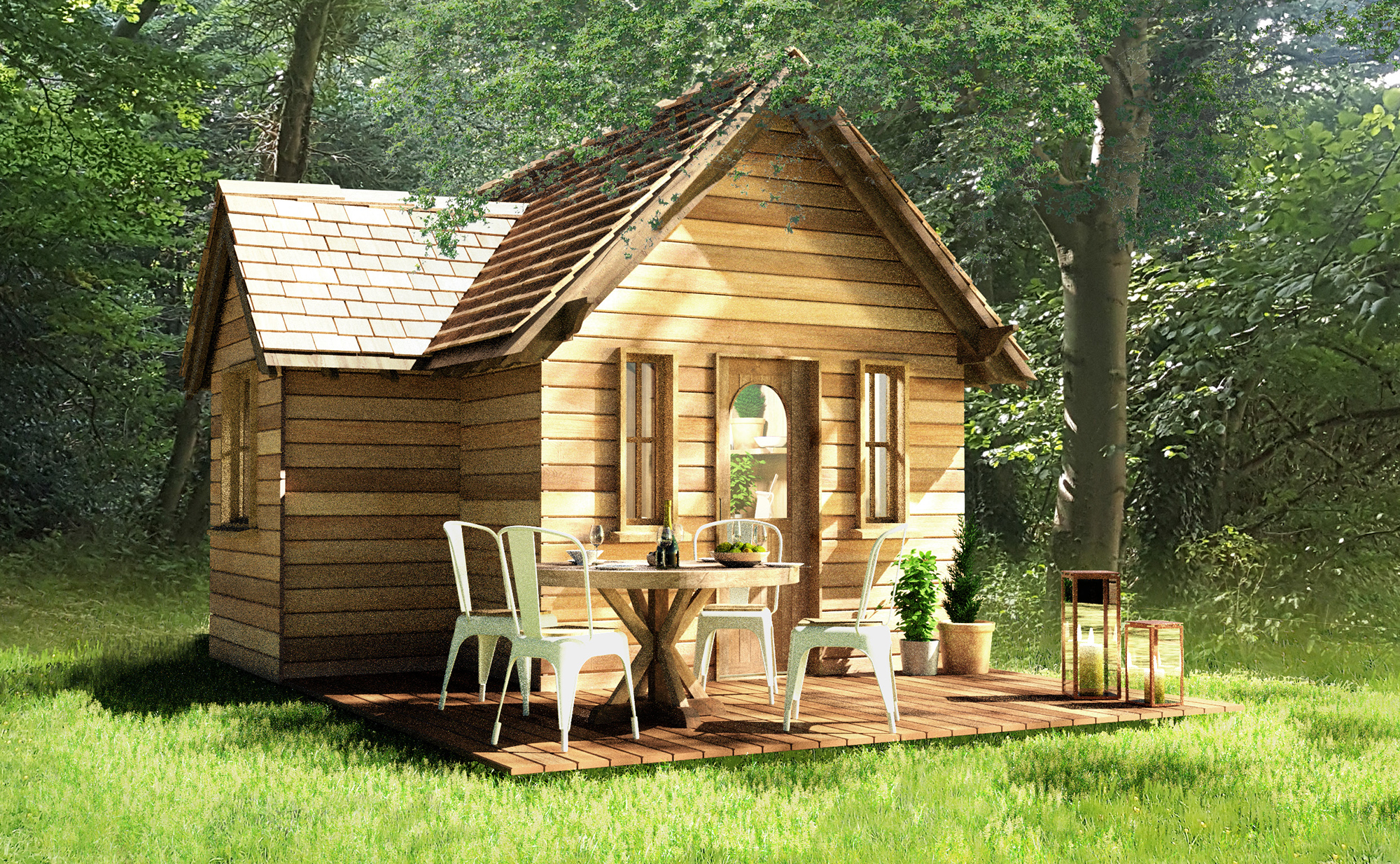 The Oast – Starting From £80,000+VAT
The Oast, which is approximately 18m2, is based on one of our most popular treehouse designs, offering a wonderful internal space with cosy reading nook – perfect for a garden office that is warm and inviting in the winter months.
The exterior of The Oast will consist of Red Cedar shingles on the roof with a mixture of vertical Cedar cladding and shingles on the external walls. European Oak framed windows will be used throughout. A stained timber deck will allow for additional seating. Optional extras for The Oast include a wrap-around deck, wood-burning stove, additional storage under a reading nook seat, and a bespoke built-in desk.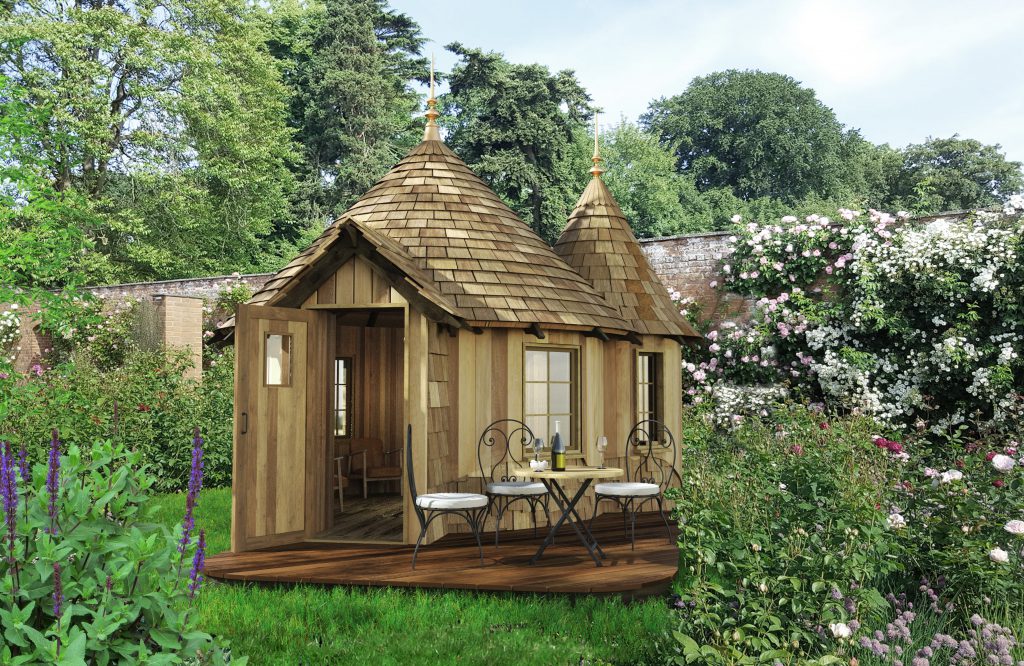 The Chalet – Starting From £100,000+VAT
For those looking for a little bit of a magical feel, and something quite quirky, The 17m2 Chalet is most definitely the answer. With a separate secret room, accessed via a secret door panel, this structure is perfect for larger families wanting to incorporate a home office or studio with a little bit of fun.
The exterior is a wonderful mixture of Red Cedar cladding and Cedar shingles, with a Cedar shingle roof, ensuring The Chalet will weather to a perfect silvery-grey over time, giving it an elegant yet natural finish. Inside, the area is divided into a smaller office space and large chill out area, offering a perfect balance for the whole family to enjoy. Optional extras include a wood-burning stove, additional reading nook, mini kitchenette, and wrap-around decking.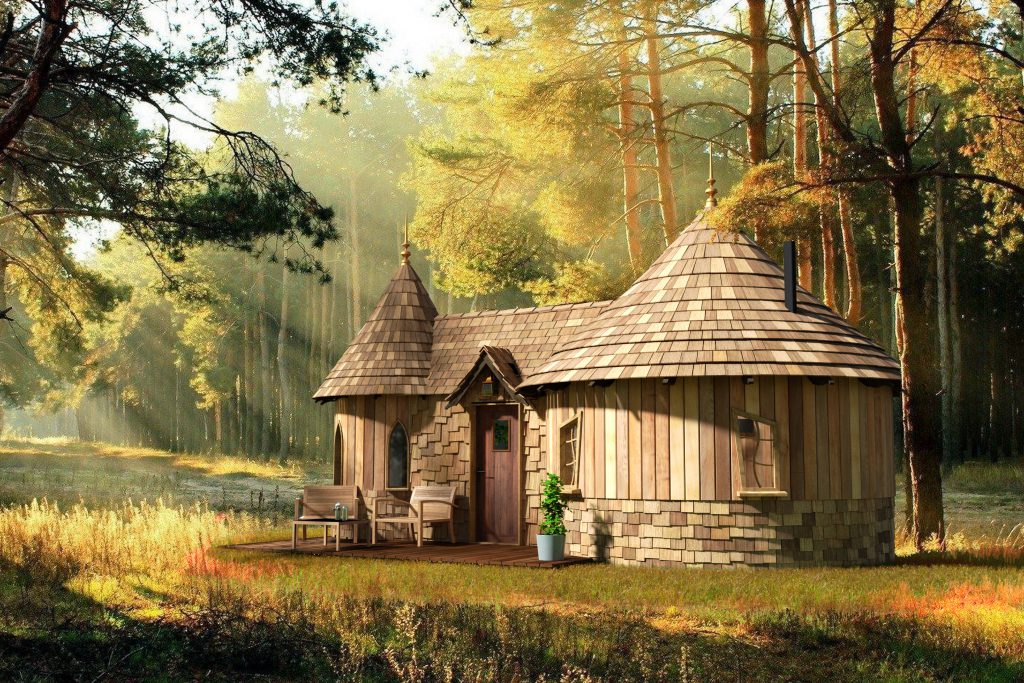 The Studio – Starting From £120,000+VAT
The Studio, at 22m2 offers the most internal space, perfect for a home gym, larger office or even a fantastic creative studio. The natural curves of the structure, along with the combination of vertical and Cedar cladding ensure that it will blend in beautifully in any natural environment and weather to a wonderful silvery-grey over time.
The bi-fold doors provide a wonderful flow from the outside deck to the inside, and the numerous windows ensure that plenty of natural light is able to stream in, creating an incredibly warm and inviting interior. The Studio walls will be clad in Cedar tongue and groove cladding, adding to the natural feel of the structure. A stained timber deck will allow for additional seating. Optional extras for The Studio include a wrap-around deck, wood-burning stove and snug window seat, and a built in desk or mini kitchenette.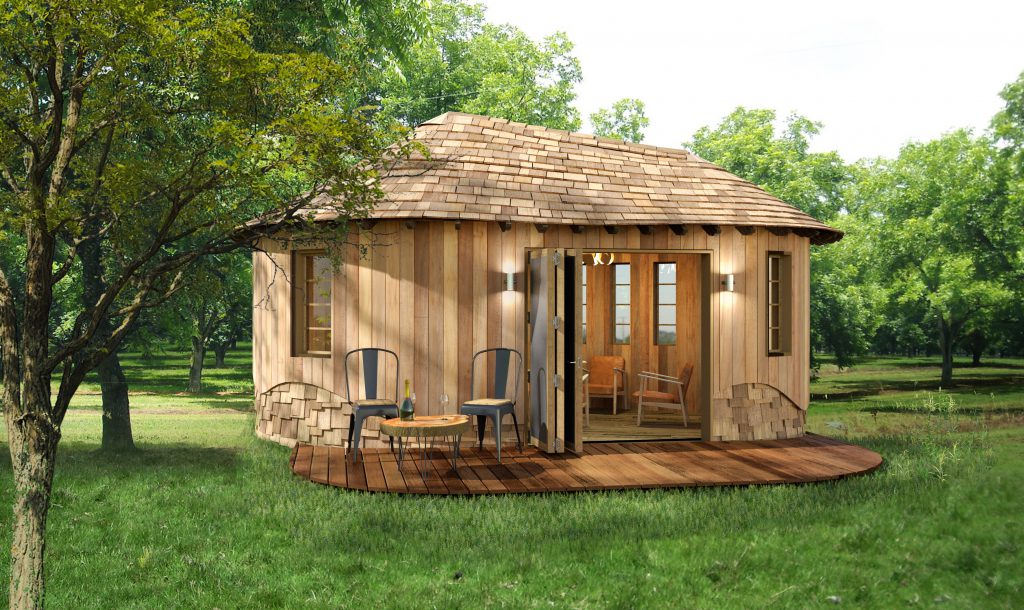 The benefits of a ground based structure
Although we are well known for our treehouse structures, and we absolutely love them, there are definite benefits to building a structure on the ground. The main one being that they do not require planning permission! All structures built more than 30cm above the ground, regardless of their size, require planning if built here in the UK. Therefore, by designing a ground based structure you automatically eliminate this unnecessary stress element.
Additionally, having a ground based structure reduces the need for large screw piles and elaborate foundations, therefore minimising the cost of the build. You are also able to position the structure anywhere within the garden, rather than being confined to a certain area between tree trunks. Although we do still think all our structures look their best when nestled amongst the trees!
If you would like to find our more about our Down to Earth Collection, then please do get in touch by calling the office on 01892 750090 or emailing info@www.blueforest.com. We would love to hear your thoughts and work with you to create the perfect home office or studio!