Norfolk
Pensthorpe WildRootz
Explore
the brief
Welcome to the Pensthorpe WildRootz Play Area
Awards:
Sussex Business Awards – Winner 2014
The aim of WildRootz is to provide a healthy and inspiring place for families to have a fun and energetic day out… This is Pensthorpe's contribution in encouraging a new generation of Chris Packhams or David Attenboroughs of tomorrow. The owners wanted 'WildRootz' to be unlike anything else that Norfolk has to offer, combining an exciting range of imaginative play features. Children's increasing dependency on technology means that they are spending less time outdoors, and this was the key problem that Pensthorpe wanted to tackle. They were keen for the play area to be built on the edge of Pensthorpe's existing woodland and park, making it a natural extension of the estate's gardens, wetlands, conservation centre, wildflower meadows, farmland and woodland.
the design process
Features:
Slide

Play Equipment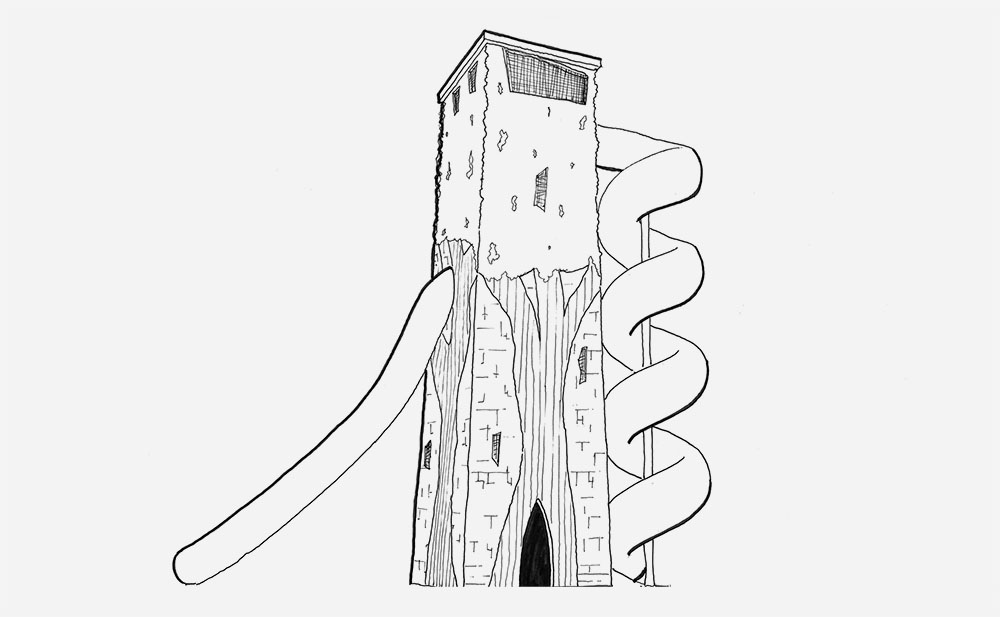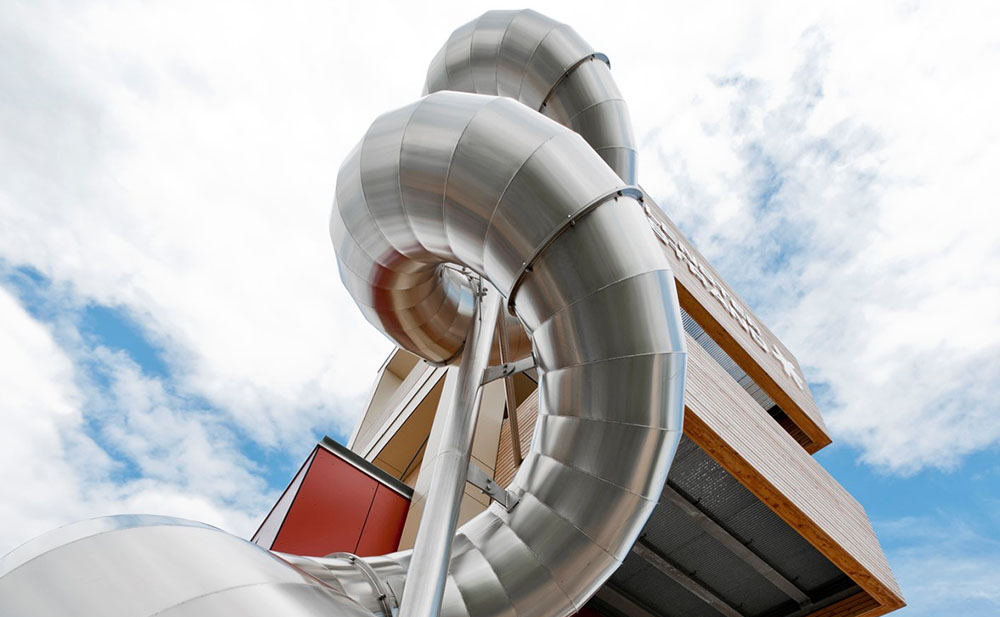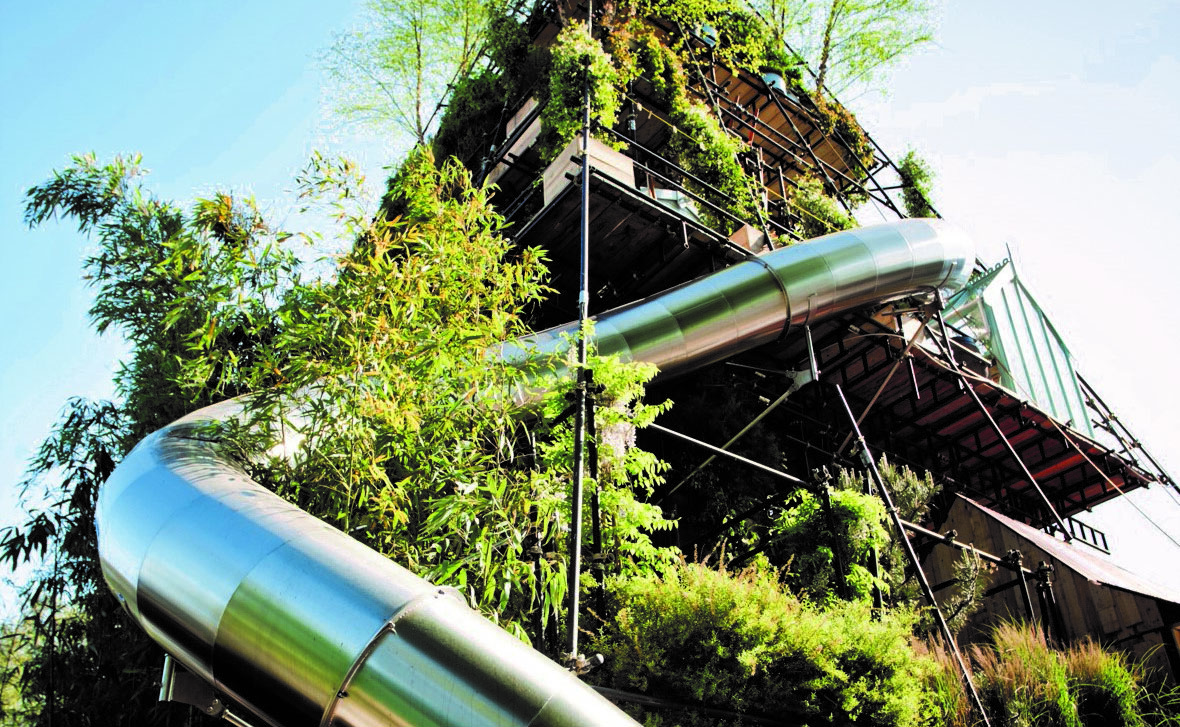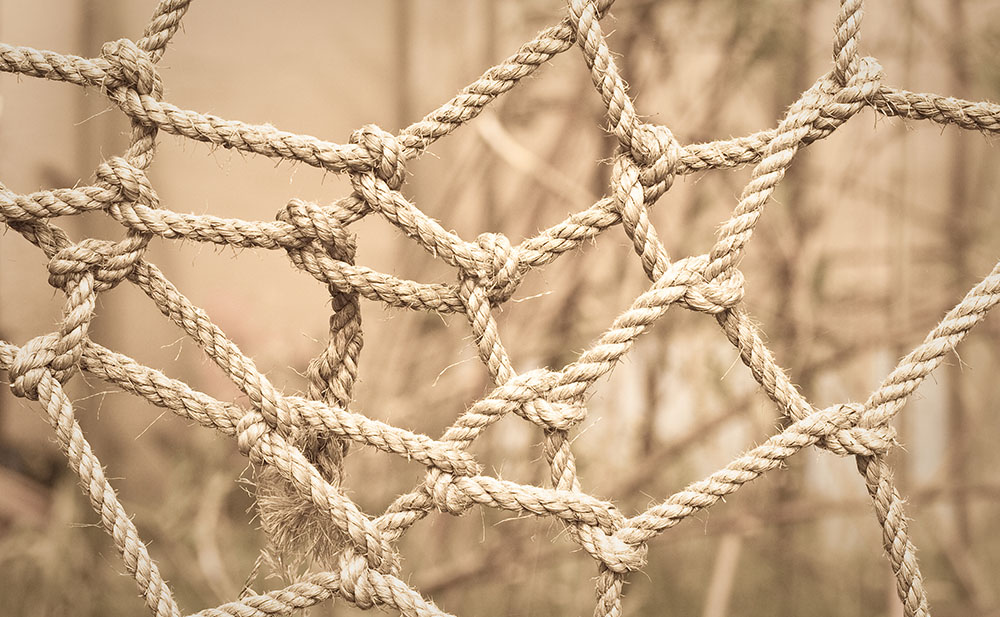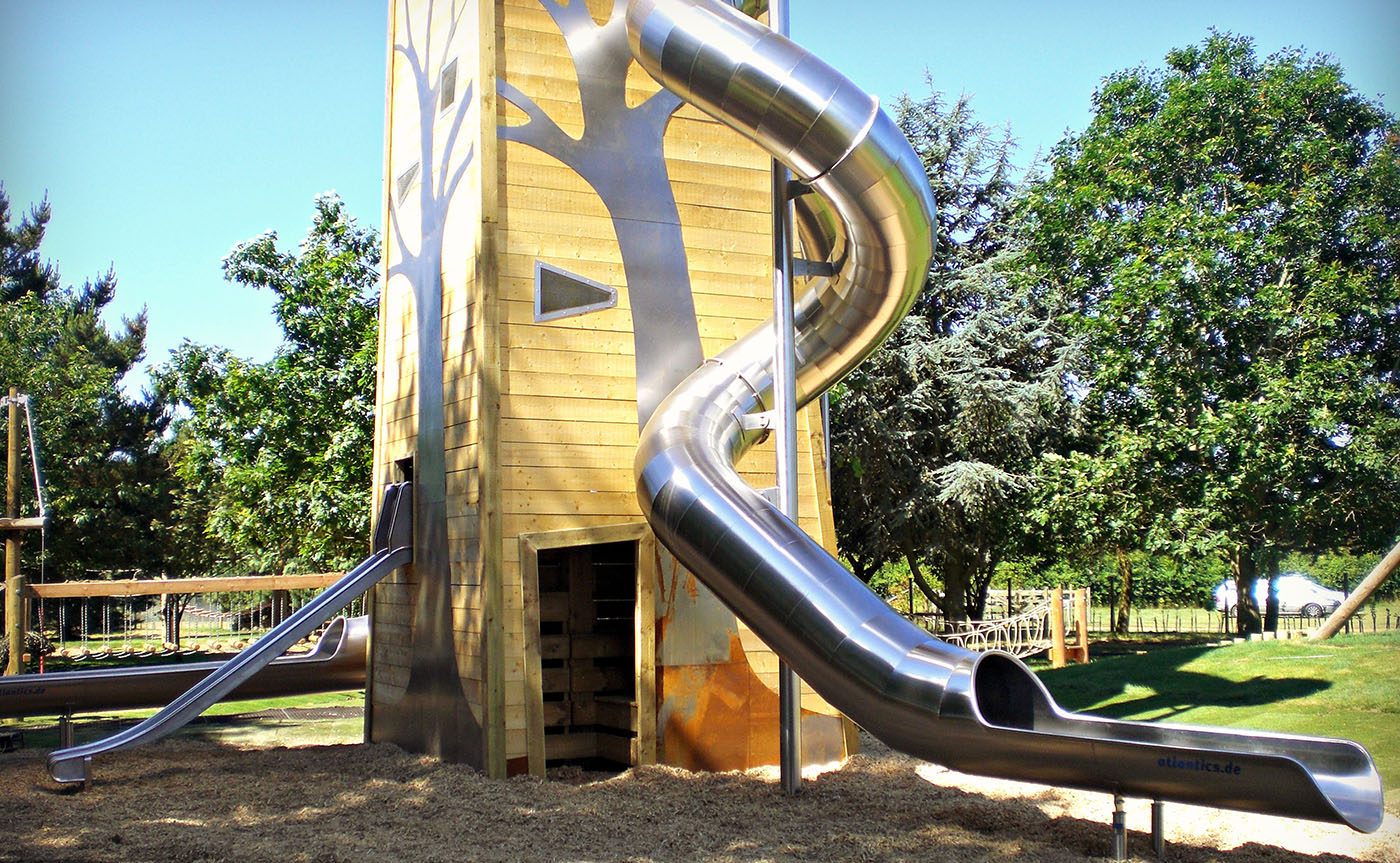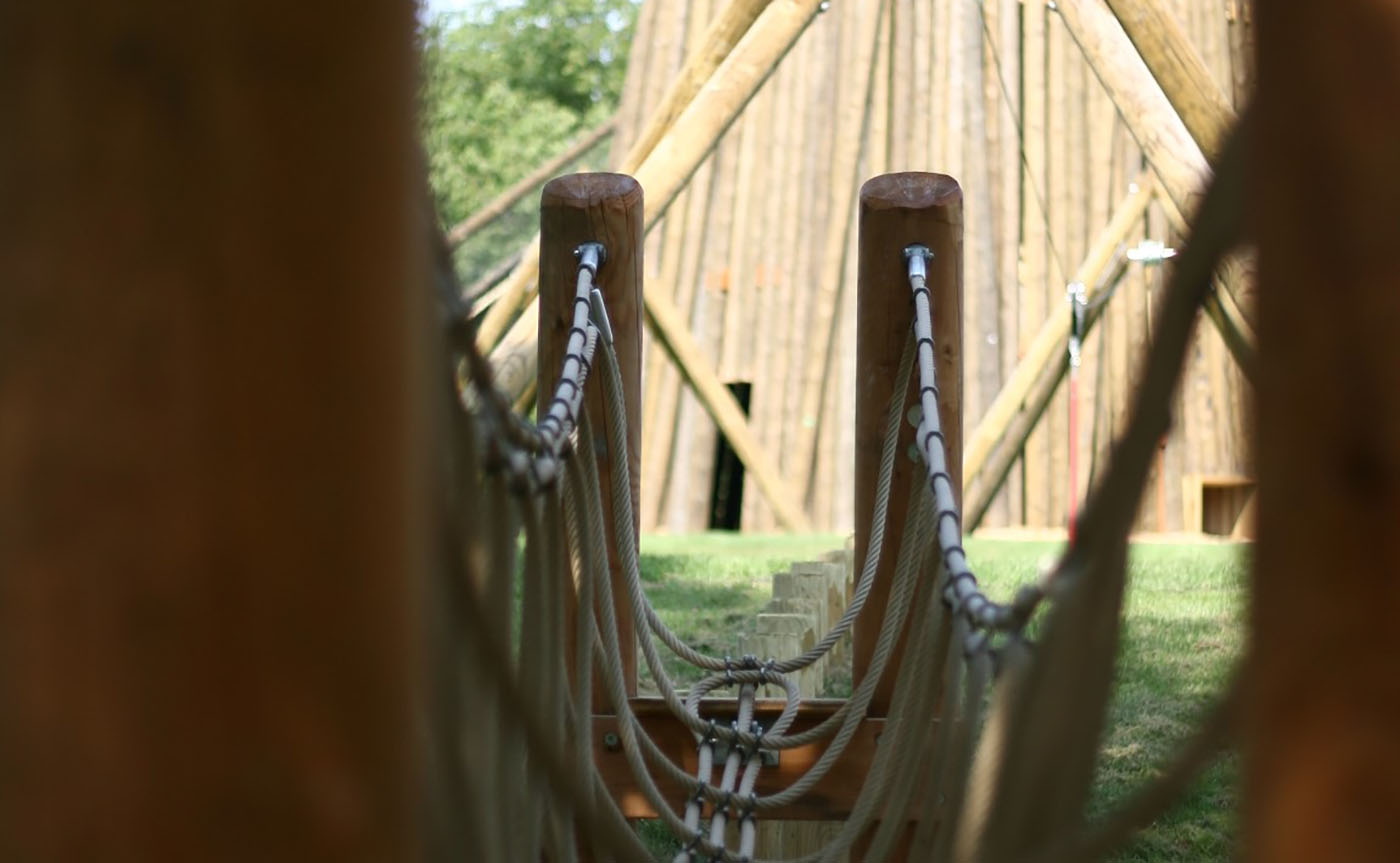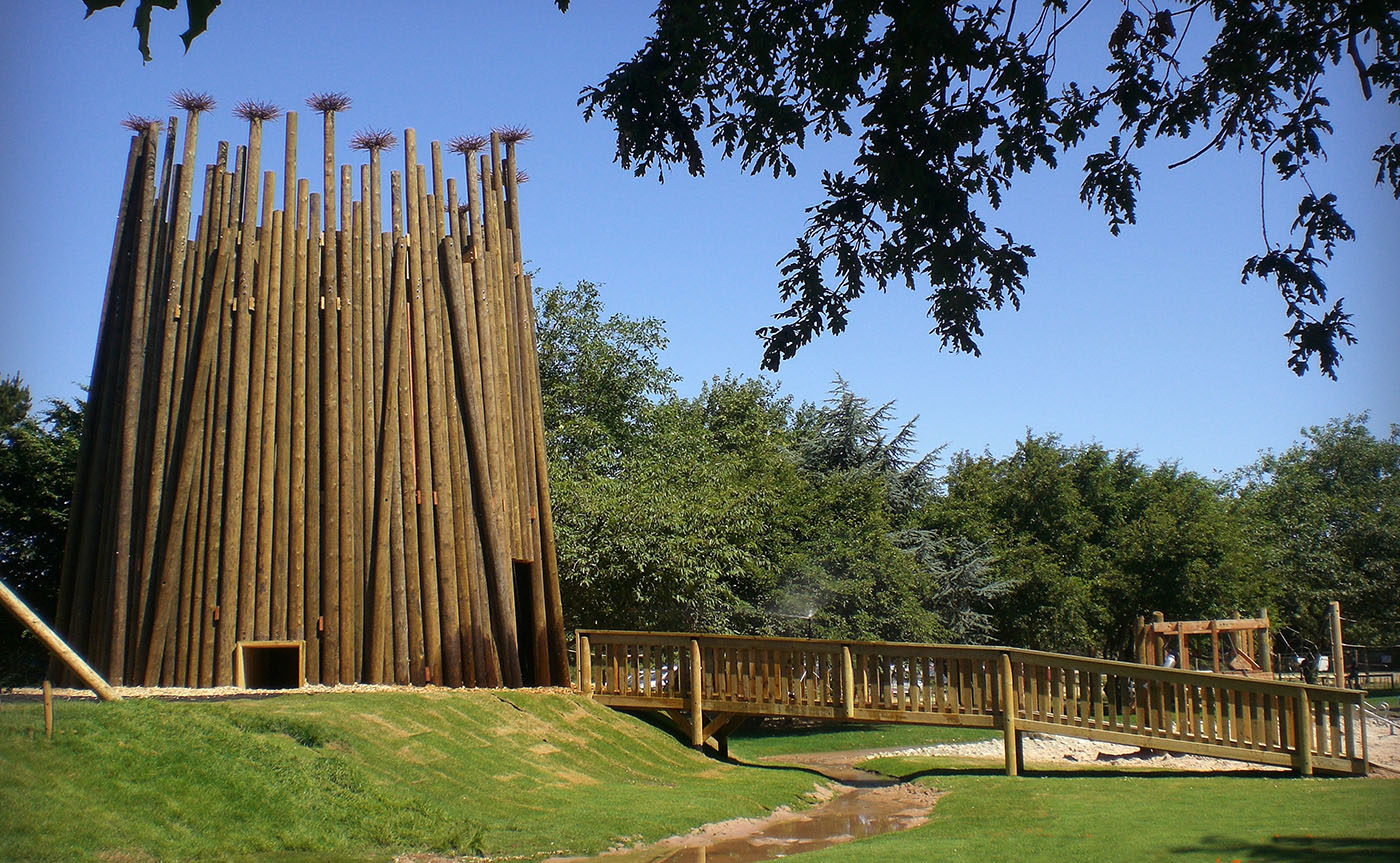 the design
An inspiring woodland playground with plenty to do!
Wildrootz play area is larger than the Canopy Walk at Kew Gardens and the outdoor play area at Chatsworth House combined – it's huge! The 2-acre scheme comprises of over 30 individual pieces of play equipment; including hills, tunnels, burrows, a giant 11m high winding slide tower called 'The Worm', 'The Flyway' zipwire, 'The Rookery', trees to climb, shallow streams to wade through and more gentle areas for younger children including a sandpit. We also provided designs for an 'Arty Party Barn' for indoor parties, which would be built at a later date.
The Worm is a winding slide tower (over 3 stories high), which has more than 15 levels inside! It features 3 'extreme' slides at different heights, which end in a large sandpit around the base of the structure. Children get great views over the playground and gardens through quirky windows up the height of the structure. The facade of the tower represents a creative tree, blending in surprisingly well with its natural surroundings.
The Rookery is a gigantic nest and maze made from over 140 timber logs the height of telegraph poles. Finding the entrance to the inside of the nest is a challenge! Children can see the centre of the structure through small openings and winding paths from the ground level, but to get to the maze inner core they must go through a tunnel access and a hatch opening to the floor above.
contact us