Staffordshire
Alton Towers
Enchanted Village
Explore
the brief
Welcome to the Alton Towers Enchanted Village
Awards:
Sussex Business Awards – Winner 2014
Best of houzz 2017 – Design
The treehouse scheme is part of the Enchanted Village resort at the well-known theme park in Staffordshire which includes 120 unique woodland lodges, developed with the aim of increasing it's foothold in the short-break market. The Enchanted Village is located near a beautiful woodland on what was once an estate belonging to the Earl of Shrewsbury. Alton Towers Resort is located in the heart of the Staffordshire countryside which puts certain restrictions on developments within the park. Part of our design challenge was to create a scheme that sympathised with this and camouflaged the accommodation to fit in with the landscape. Blue Forest are delighted to have employed the services of Jerry Tate Architects in the development of this scheme.
the design process
Features:
Kitchen

Toilet

Shower

Rope Bridge

Heating

Bedroom
The Facts:
From £850 per night per treehouse

Sleeps up to 8 people in each treehouse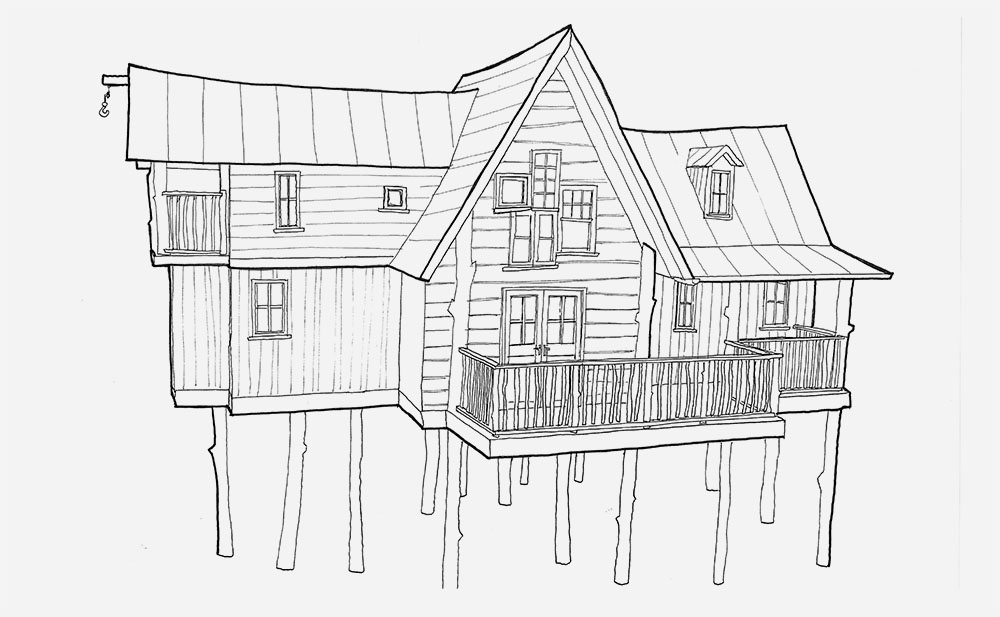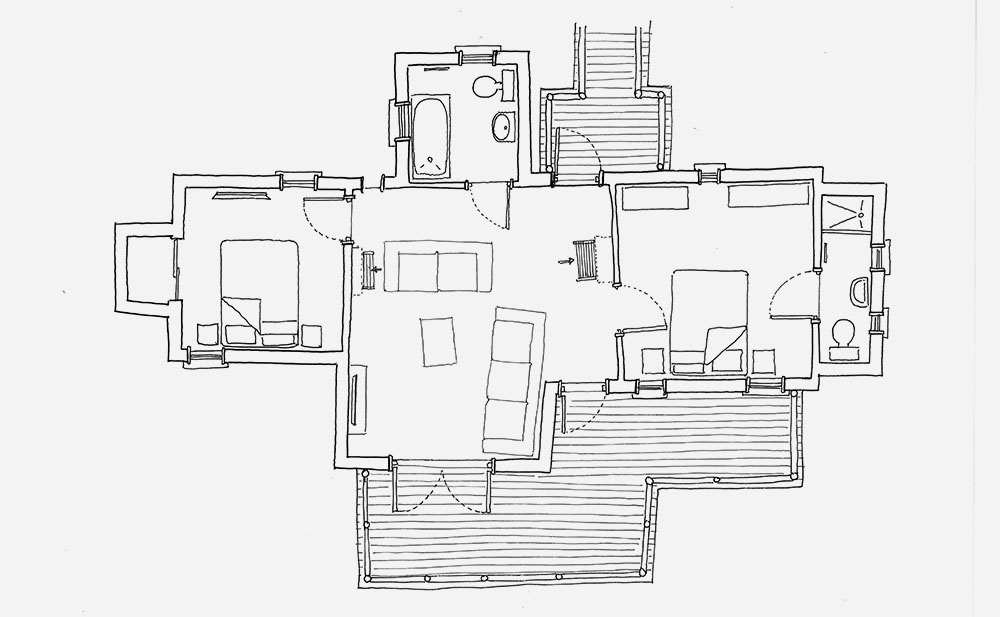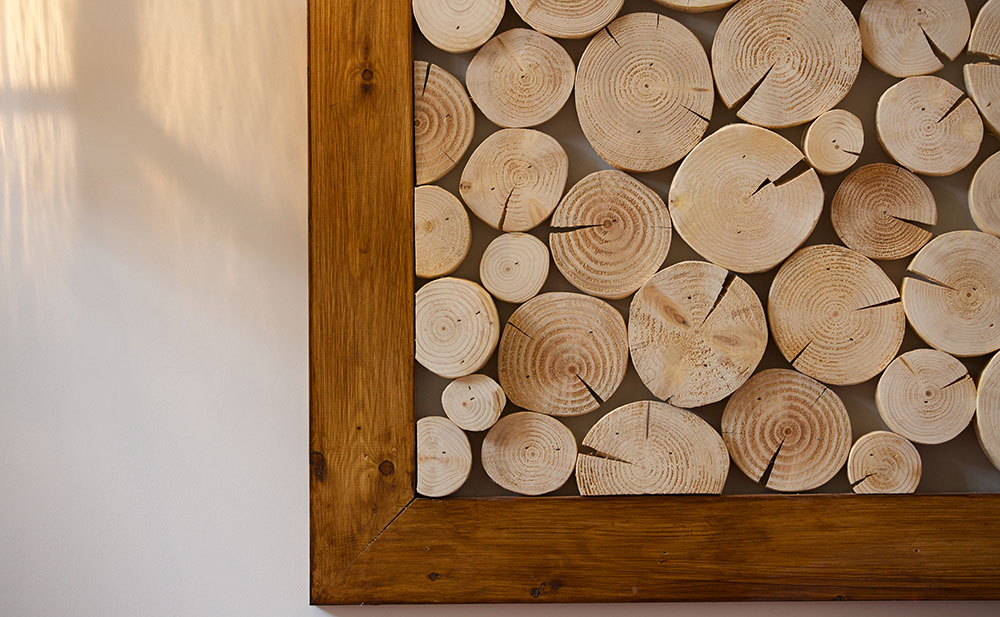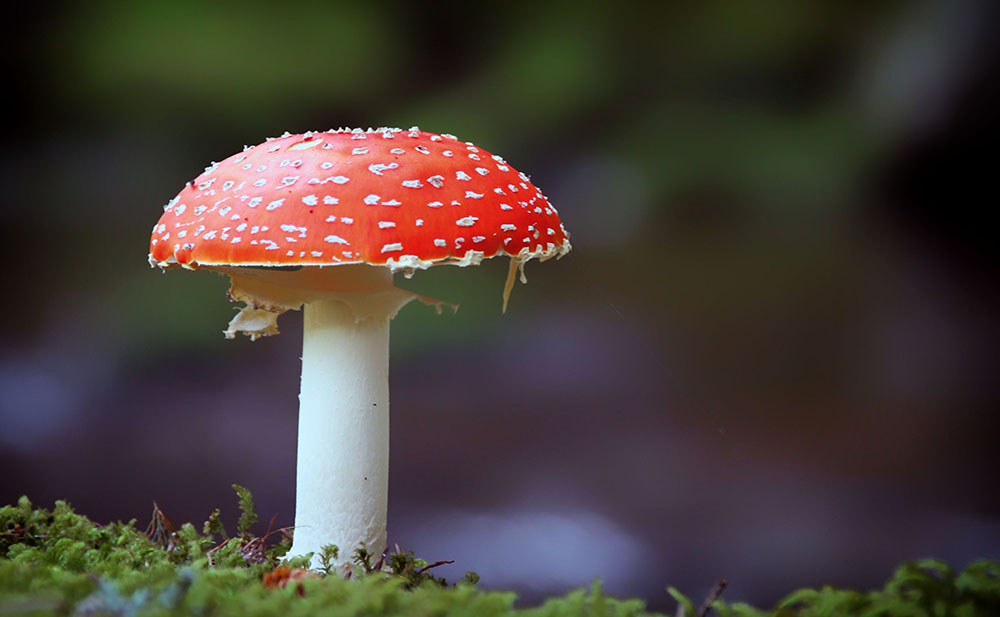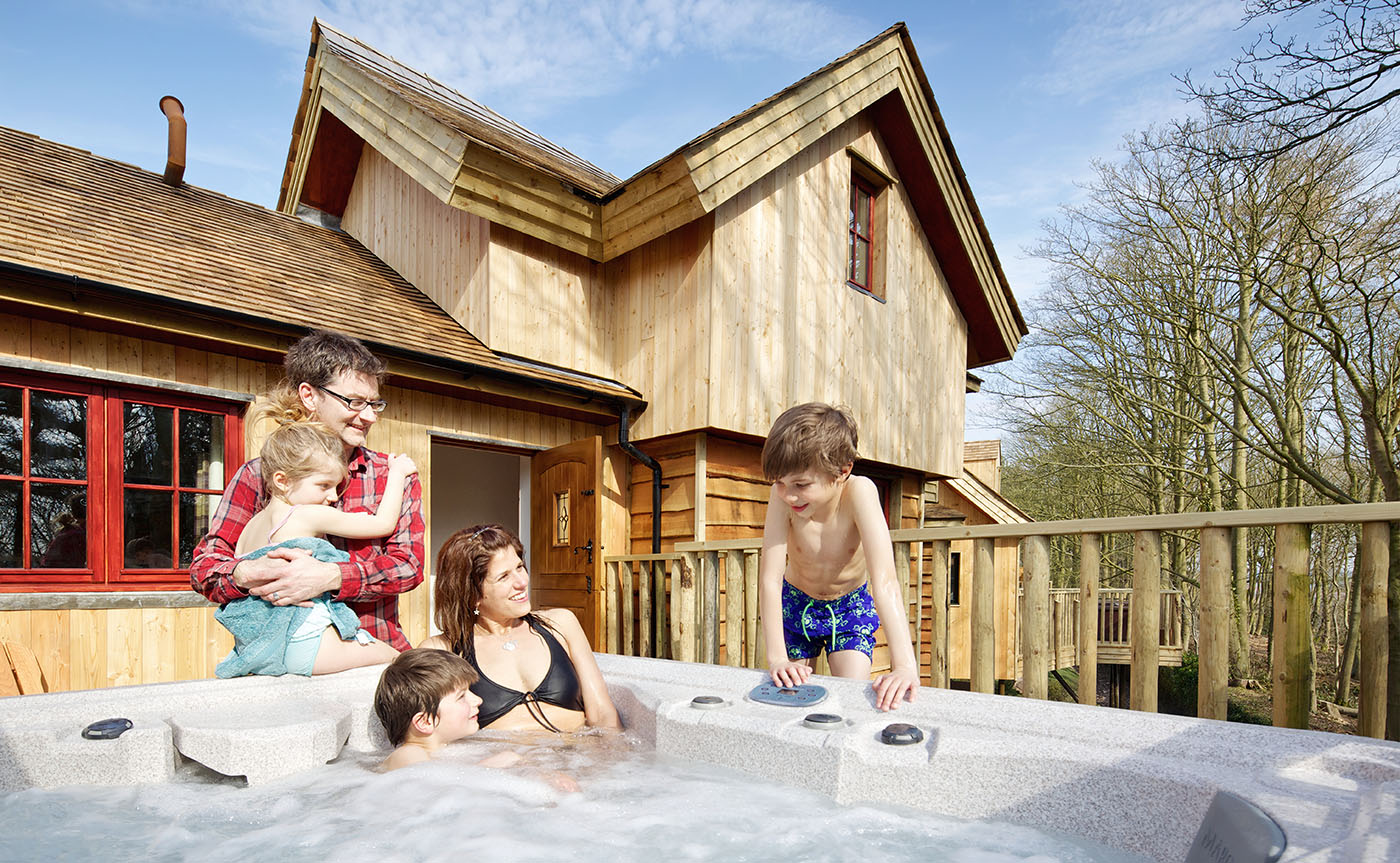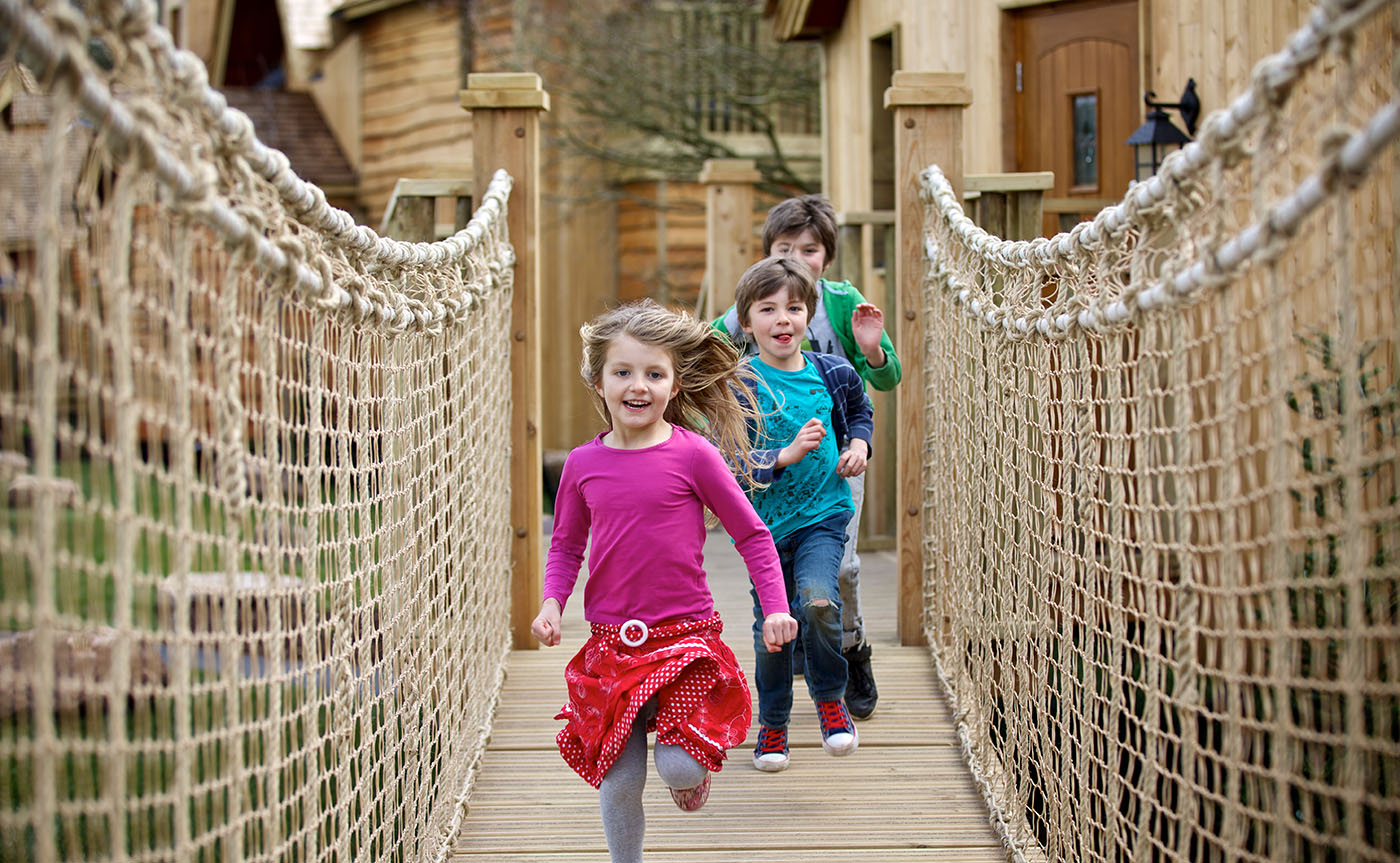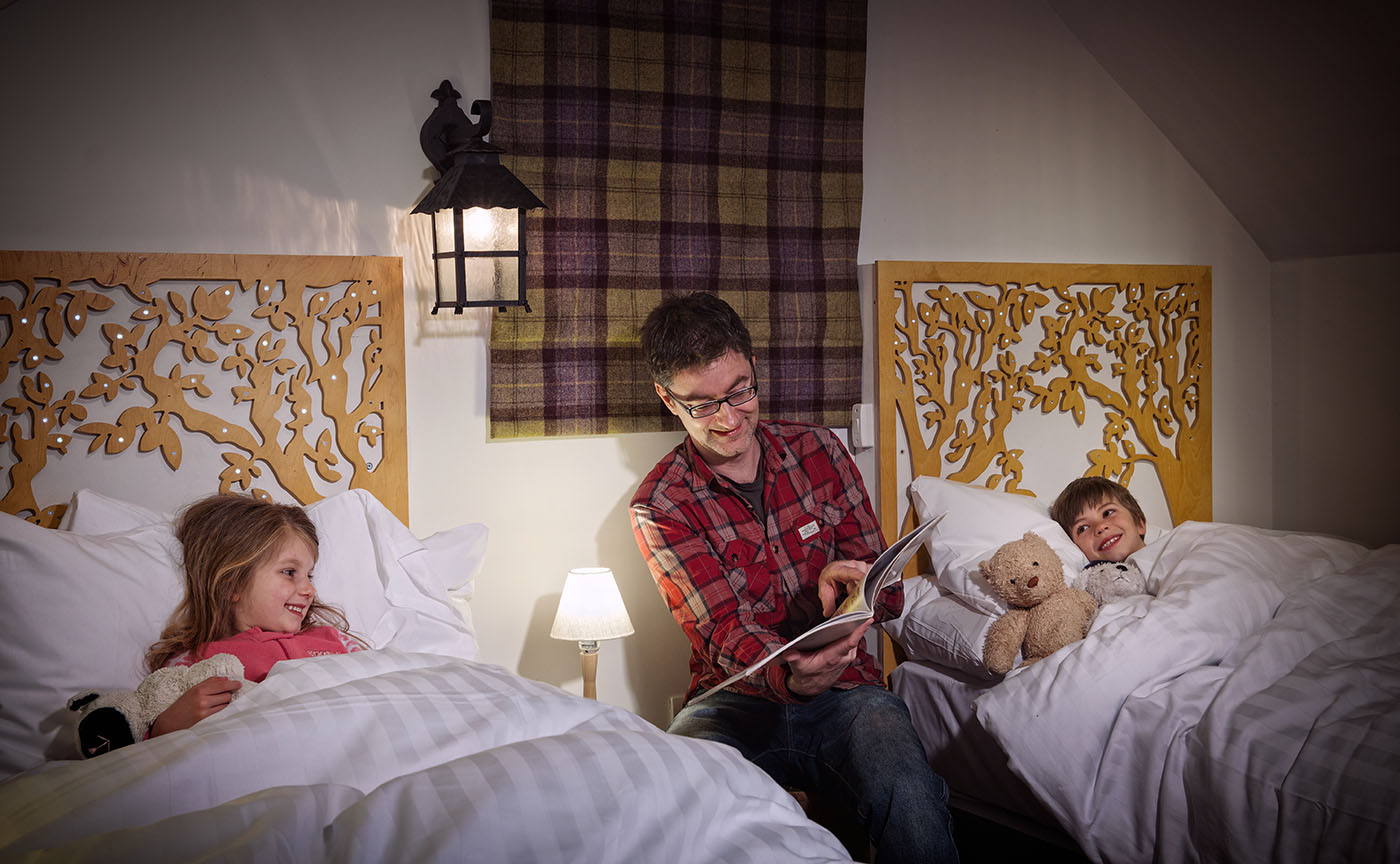 the design
Treehouses which are full of charm, magic and wonder
With a strong emphasis on fun, play and adventure, the Enchanted Village consists of 5 luxury treehouses which are all accessible by decked footpaths and rope bridges. Each treehouse sleeps up to 8 people and includes an open plan living space, family and en-suite bathrooms and children's bunk rooms and sleeping lofts. Secret bookcase doors, turreted towers and twinkling lights add to the magical fairy-tale feeling.
The village also features its own themed restaurant, the Crooked Spoon, a magical toadstool trail, a children's playground and a high-ropes course called the Enchanted Forest Tree Top Quest. Each of the 5 tree house suites is nestled in the woodland and were described as the villages "crowning glory" by James Ellis and family, the first people to test out the suites for The Times in April 2015. The treehouses themselves have been designed to fit into the surrounding environment with very little impact and are constructed using environmentally friendly building materials and construction techniques wherever possible.
contact us