Hampshire
Chewton Glen
Treehouse Suites
Explore
the brief
Welcome to the Chewton Glen Treehouse Suites
Awards:
Bloomberg International Hotel Awards – Winner
The renowned Chewton Glen Hotel & Spa were looking to re-define their traditional image of a country-house hotel, wanting to re-brand and diversify their business to respond to a changing economic environment. The design brief was to provide additional accommodation for the hotel that was more focused on the family market, create a unique visitor experience and be as environmentally friendly as possible.
the design process
Features:
Kitchen

Bedroom

Toilet

Shower

Outdoor Bath

Wood Burning Stove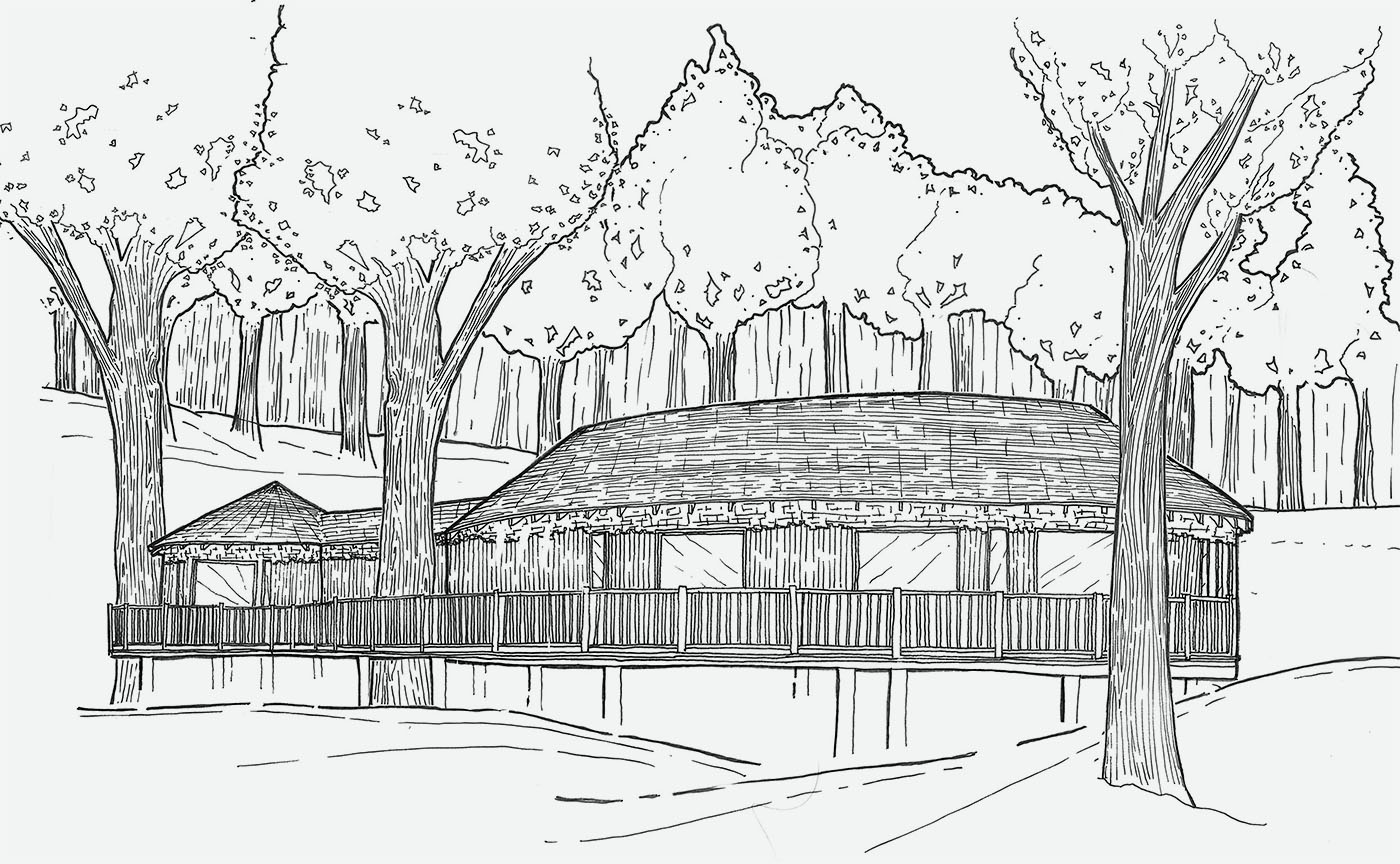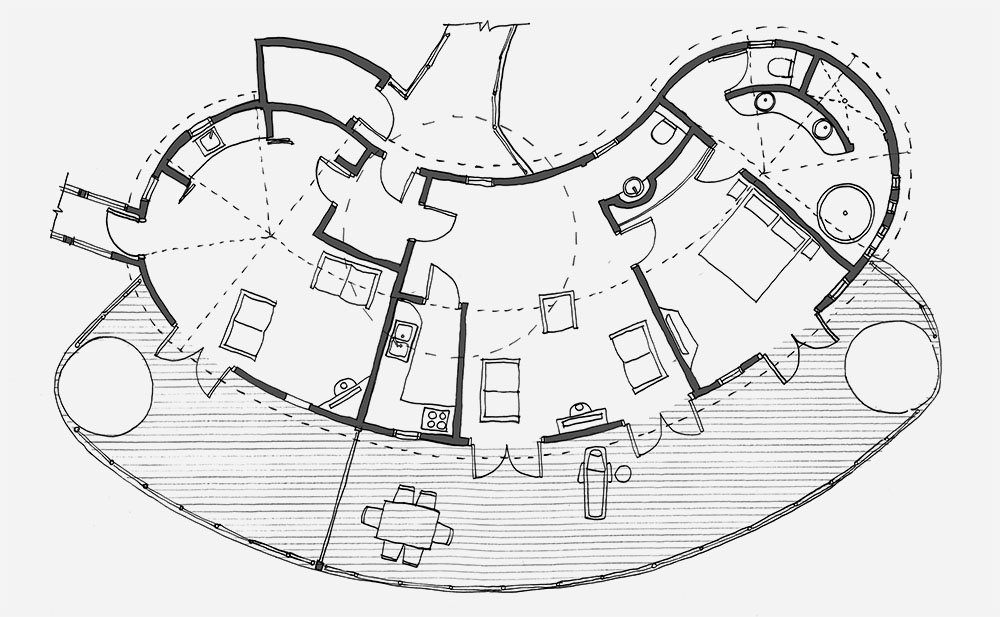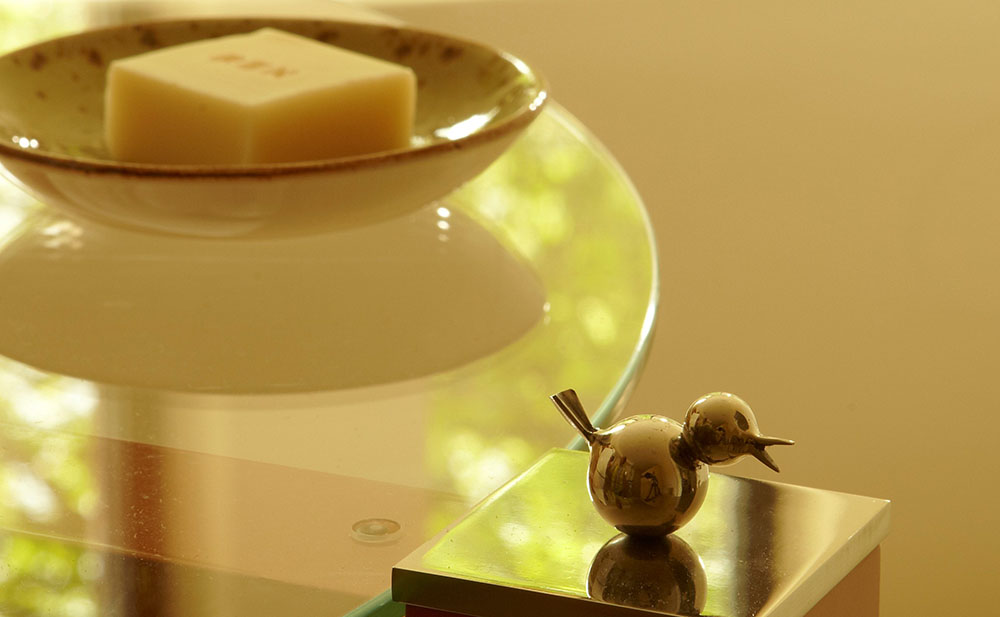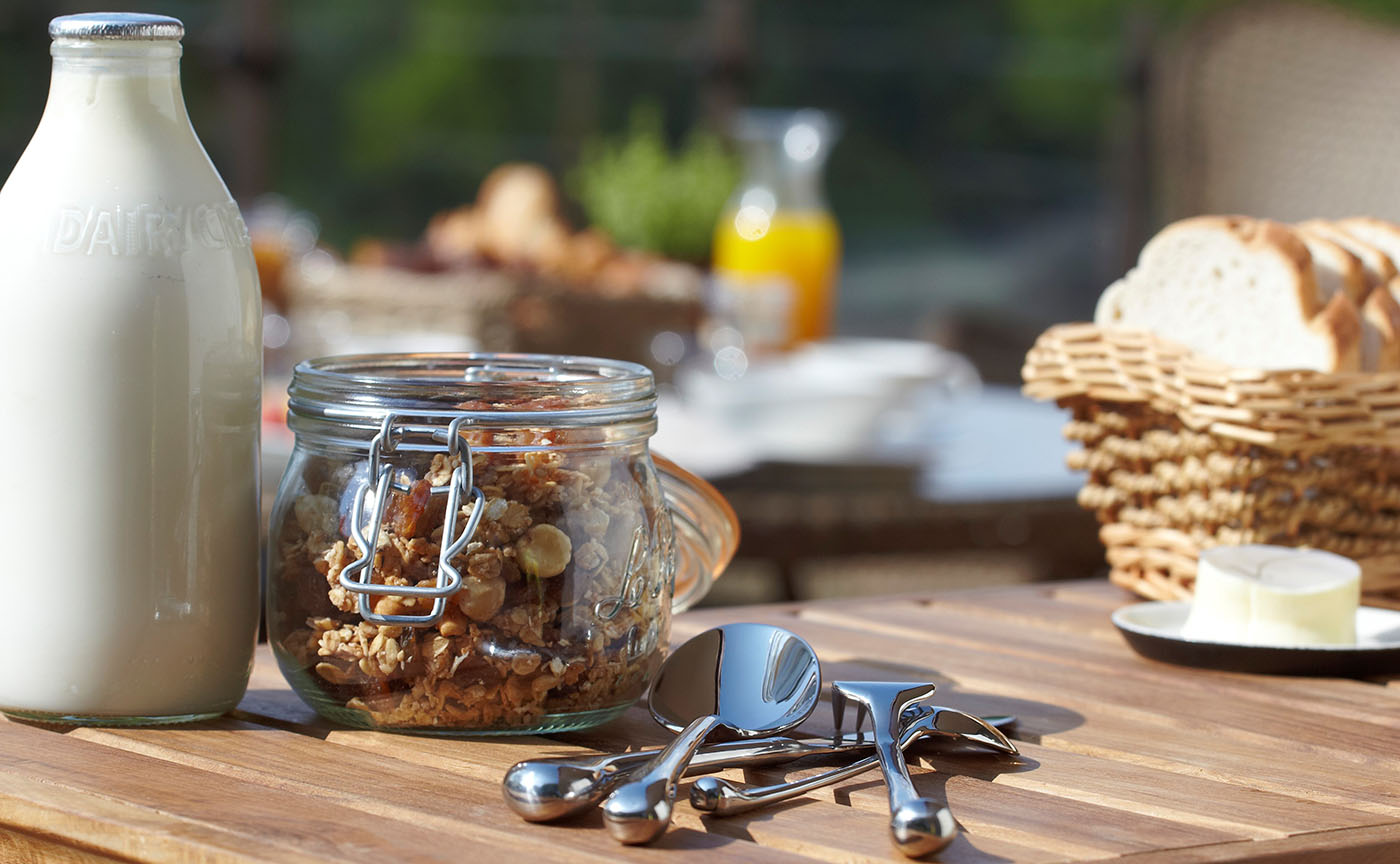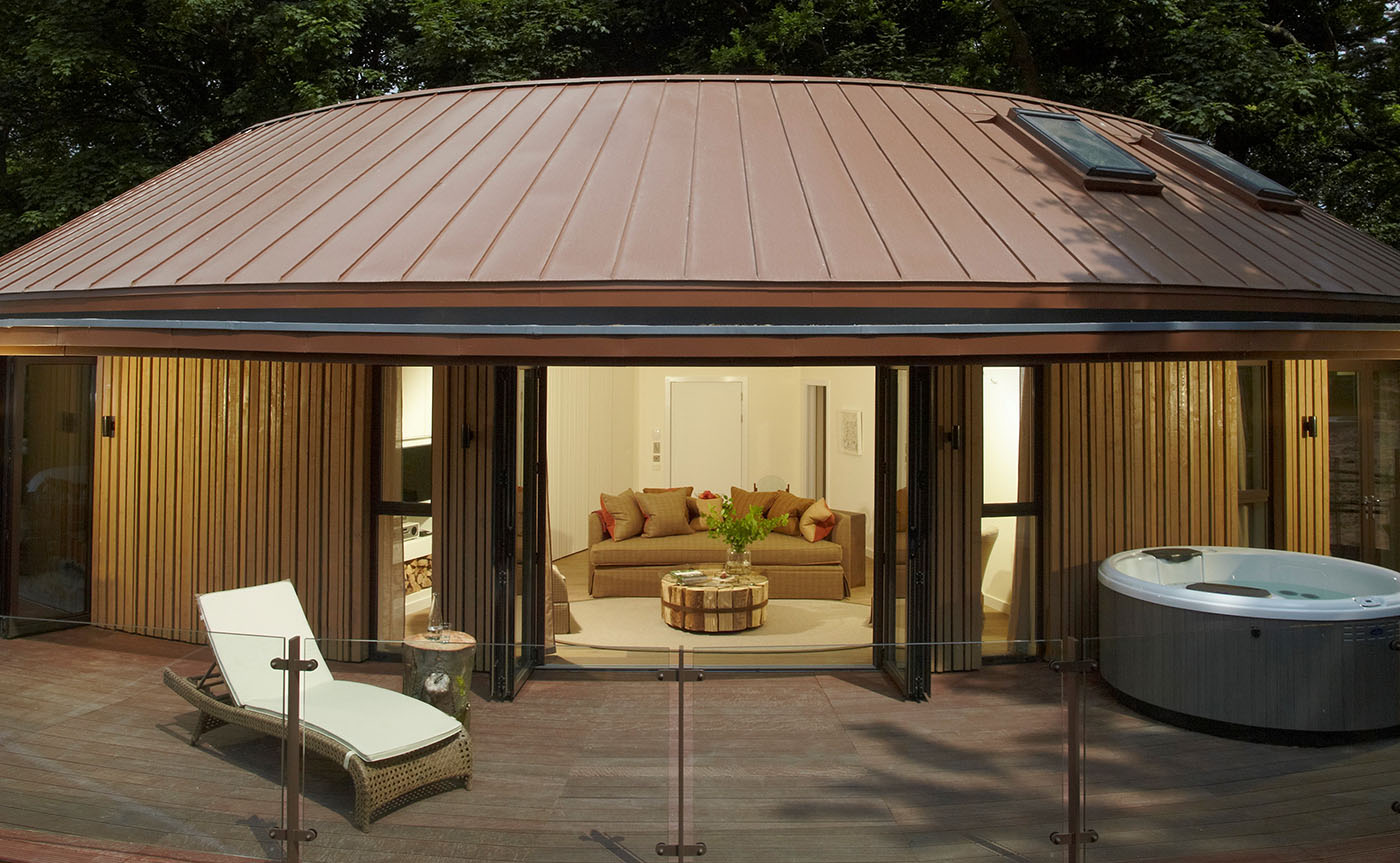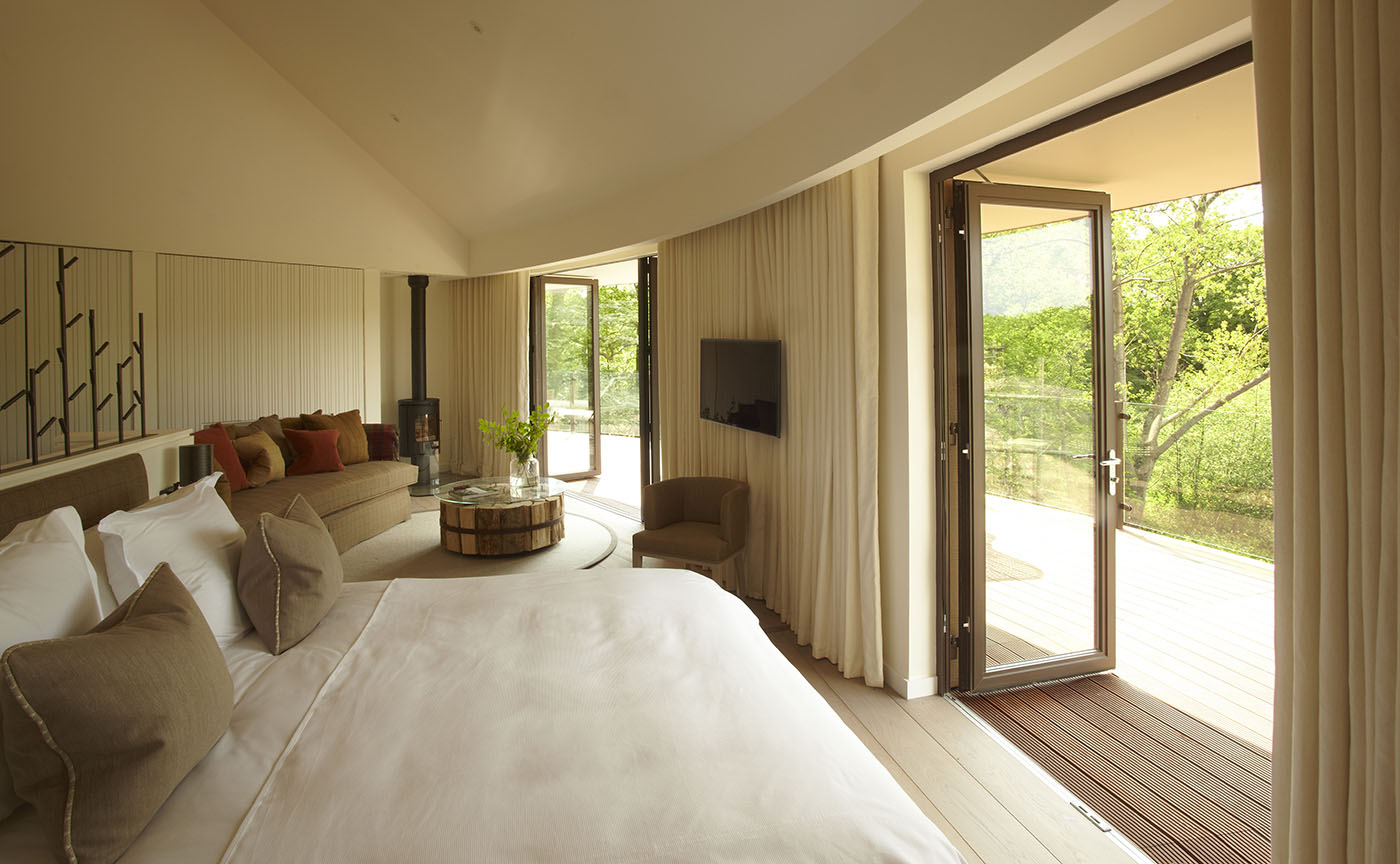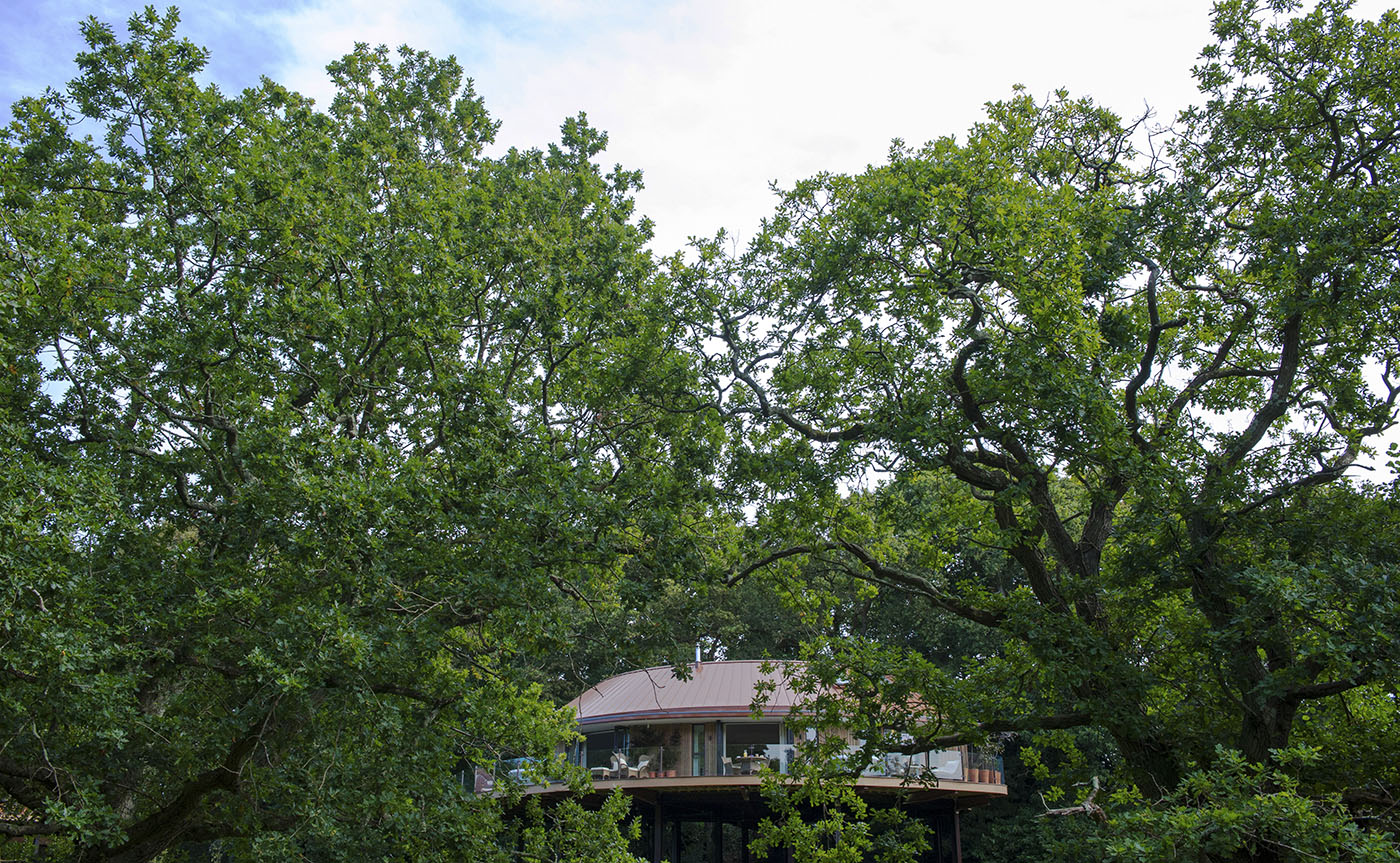 the design
Relax and take in the views
Blue Forest provided the concept design for six treehouse suites. Each treehouse has a natural organic shape, which maximises the relationship between the inside spaces and their natural woodland setting. They have look and feel of a 'lily pad' floating in the Chewton Bunny valley, which runs down to the Solent coast. The open balcony on the western side of the tree houses provide spectacular views over the valley and the natural surroundings. Externally the treehouses have a contemporary, yet natural appearance, coupled with high quality detailing and innovative craftsmanship to produce the uppermost level of finish, in keeping with the hotel's world-class reputation. This appearance is achieved through the heavy use of locally sourced and natural materials, ensuring that the structures blend in seamlessly with their surroundings.
The treehouse suites are supported using a system of 'lightweight' supporting pillars, which minimise the building's physical presence. Despite the low impact of the scheme in terms of physical works proposed, a comprehensive mitigation strategy was completed to ensure the likelihood of causing harm to the surround flora, fauna and wildlife habitat was as low as possible.
Access to the treehouses from the hotel is either by foot or by golf buggy through a shady woodland path; although the hotel is close by, you still feel tucked away among the trees. Everything about these suites has been created with style and opulence in mind. A range of accommodation options are available, including double suites and sleeping lofts. Each treehouse has a compact kitchenette featuring a coffee machine and wine cooler, and a daily breakfast hamper is delivered to guests so they don't run out of fresh food. The bathrooms are finished with marble flooring, a large free standing bath with views to the forest, bespoke walk-in shower, flat screen TV and his 'n' hers basins. There's also a flat screen TV in the sitting room and bedroom, along with Sky and a DVD player. Finally, guests can set their own moods throughout their stay with a Ruark A4 sound system with Bluetooth connectivity to a third party device and iPod docking stations.
The new tree house suites have captured the imagination of the design & travel industries both in the UK and internationally winning the Bloomberg International Hotel Awards in the categories of Best Hotel Architecture & Best Small Hotel Construction & Design.
contact us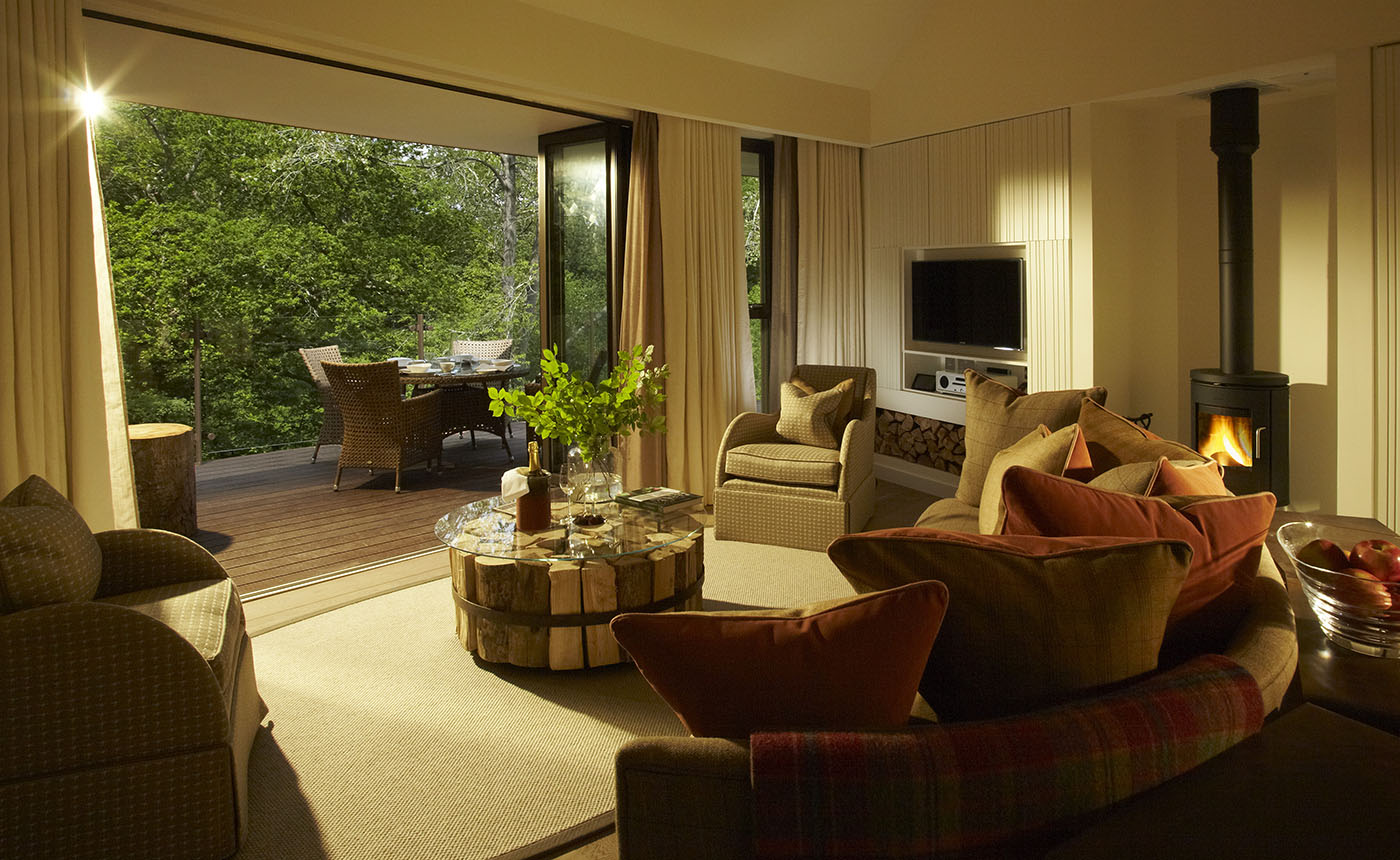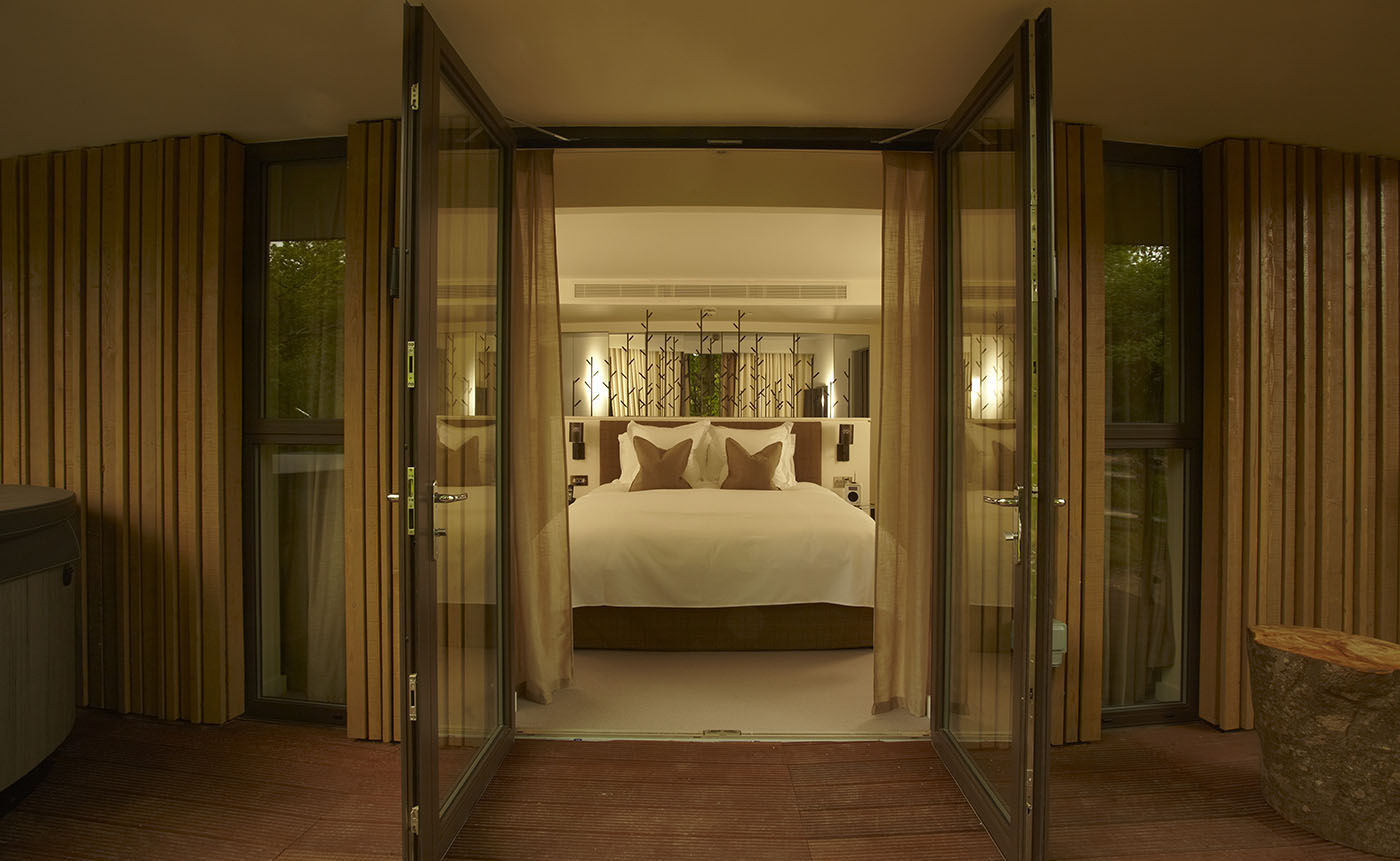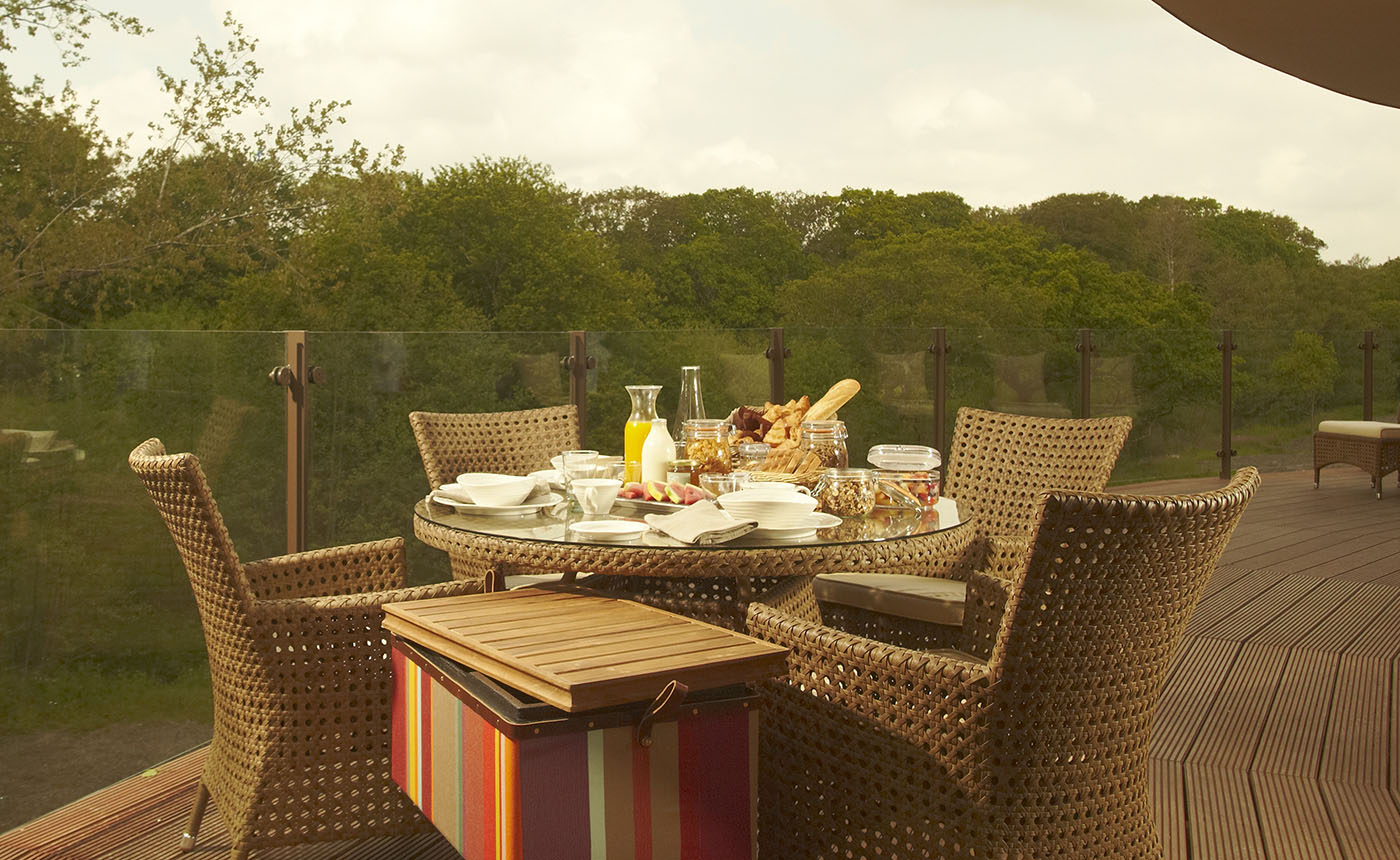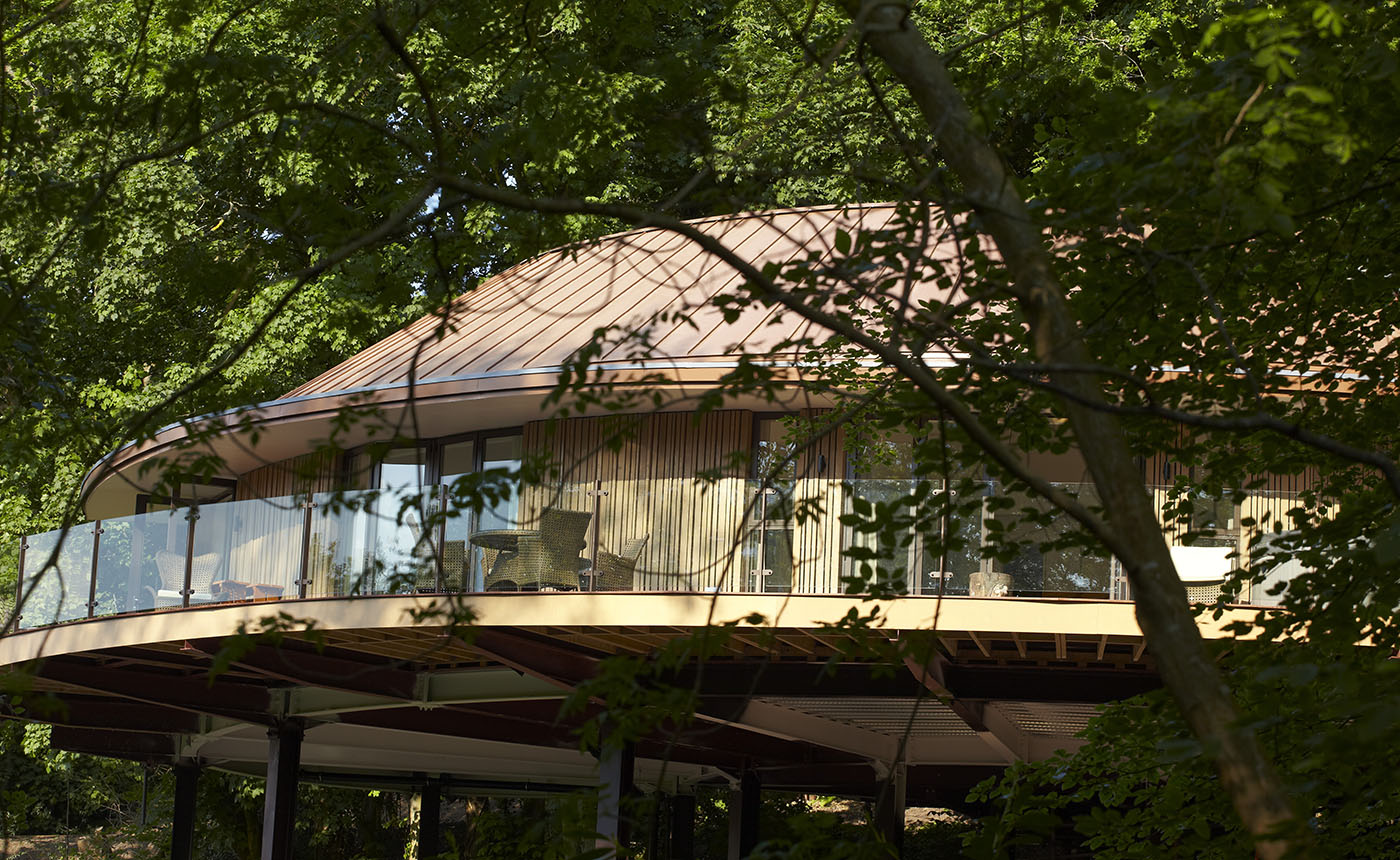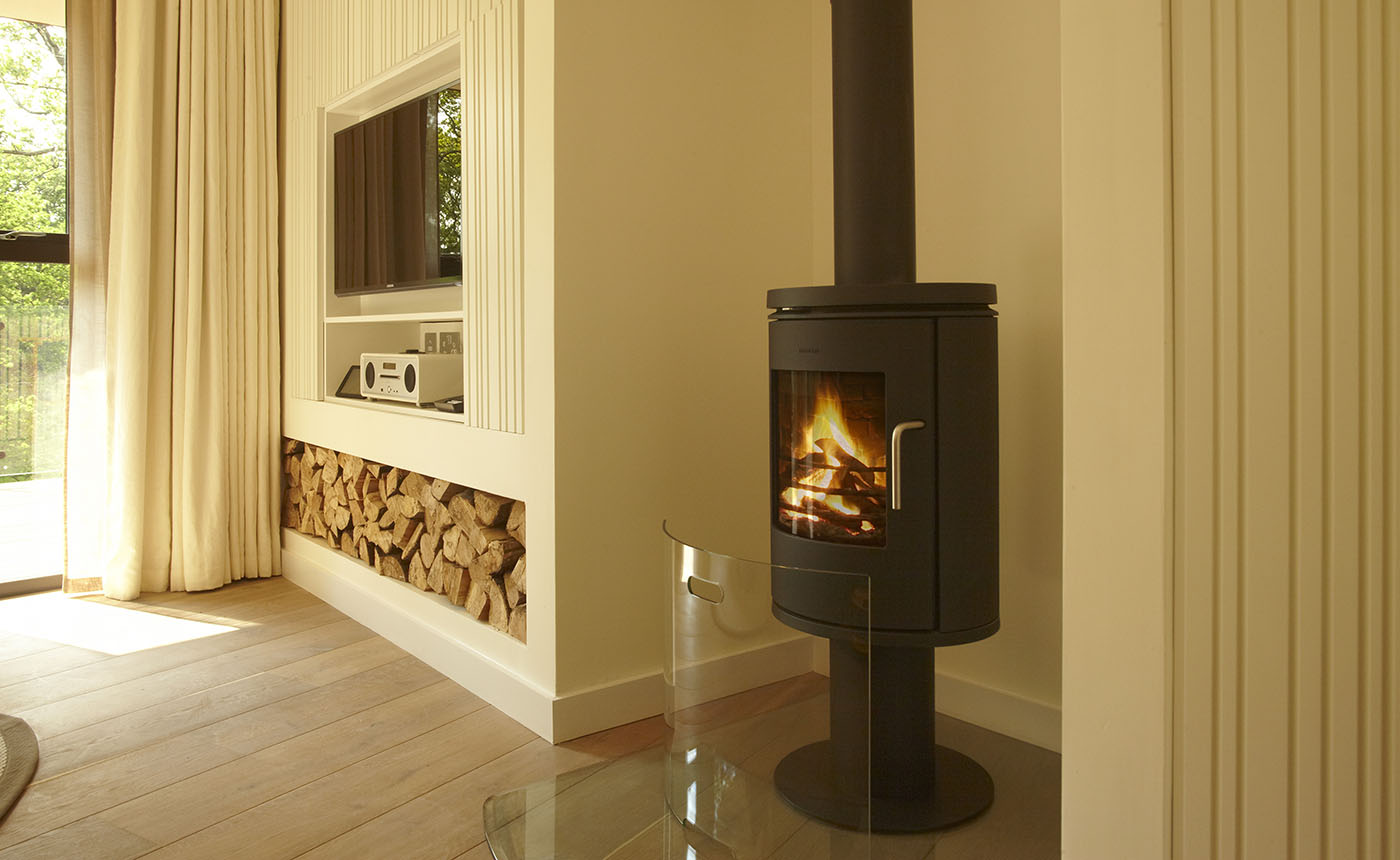 "The new treehouse suites have captured the imagination of the travel industry both in the UK and internationally."