Blue Forest Directors and brothers, Andy and Simon Payne grew up in Kenya, Africa where they spent most of their childhood outside exploring the natural wild outdoors building dens, tree swings and elaborate forts. From there, their love of treehouses was formed and became the inspiration for Andy starting the business back in 2003. Since then, Blue Forest has become the world's leading treehouse specialist, creating luxury, one of a kind treehouses for both young and old.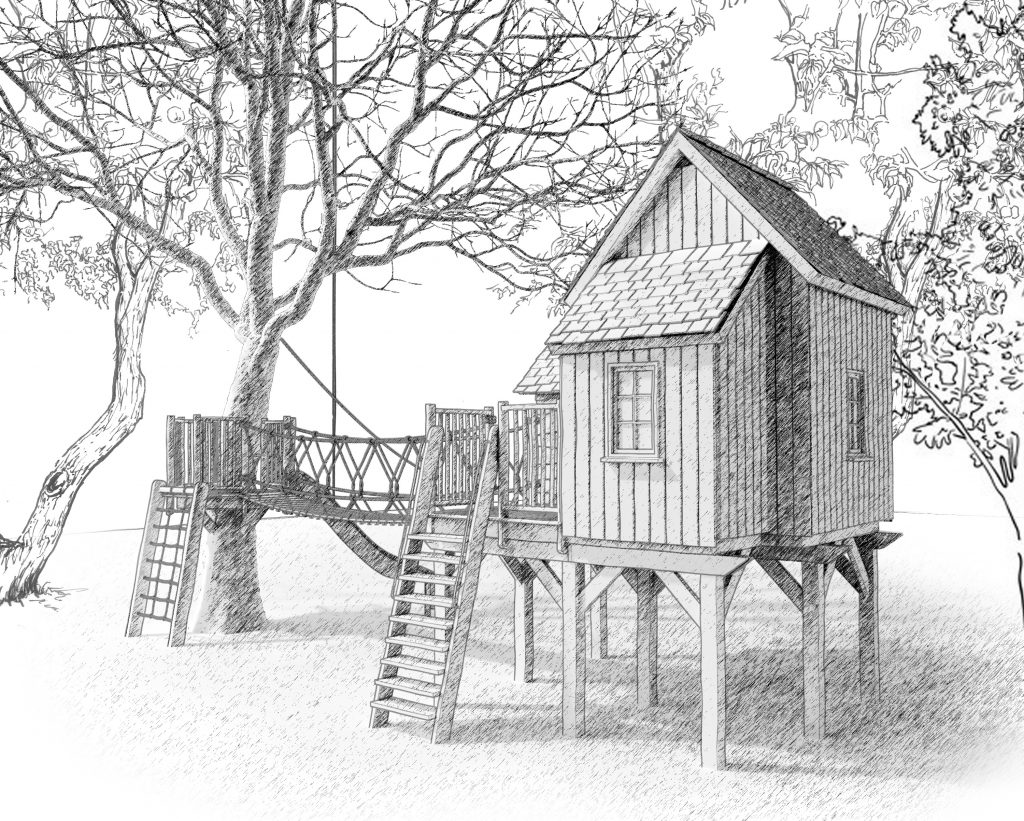 So why go back to the basics?
At Blue Forest, we have always said treehouses are not just for children, but rather for anyone of any age to reconnect with the nature and spend more time outdoors with family and friends. With the impact of the coronavirus, spending time together outdoors as a family has become a way of life. It has brought us back to our roots, where memories of playing outdoors in the woods are cherished, and we realise that there is more to life than a mobile phone, a laptop and a tv screen.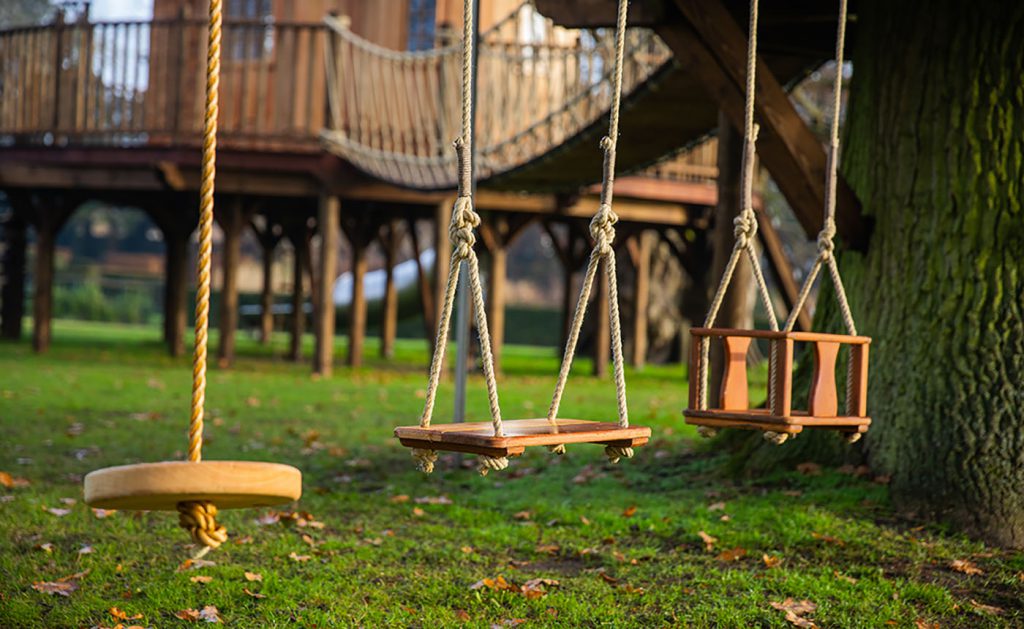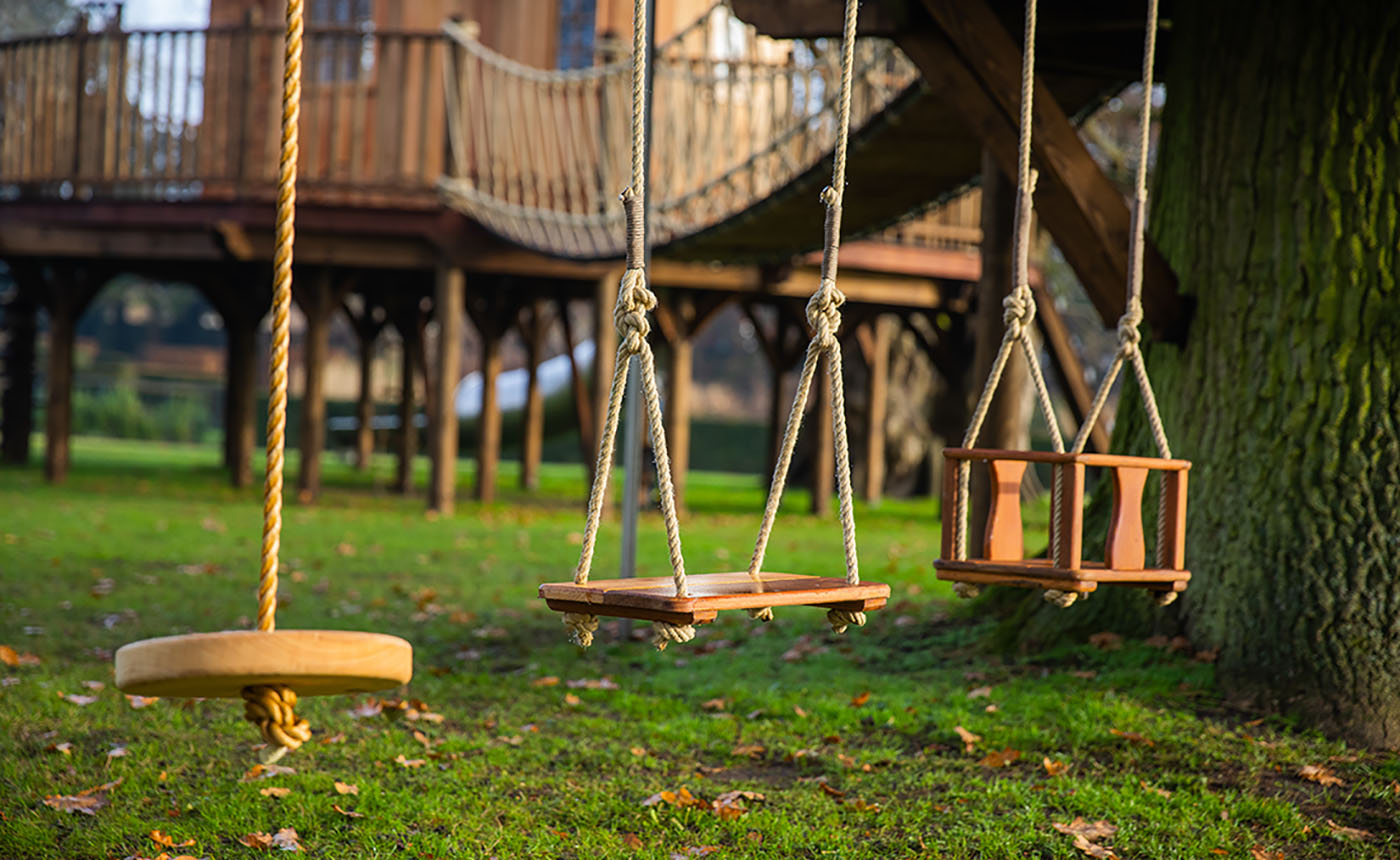 The Back to Basics Collection, which starts from £4,850, was initially designed as a DIY option for families to build together. This, however, has now grown into a wonderful collection of play structures for children of all ages. We have also added a number of optional extras that can be included to suit both your wants and your budget.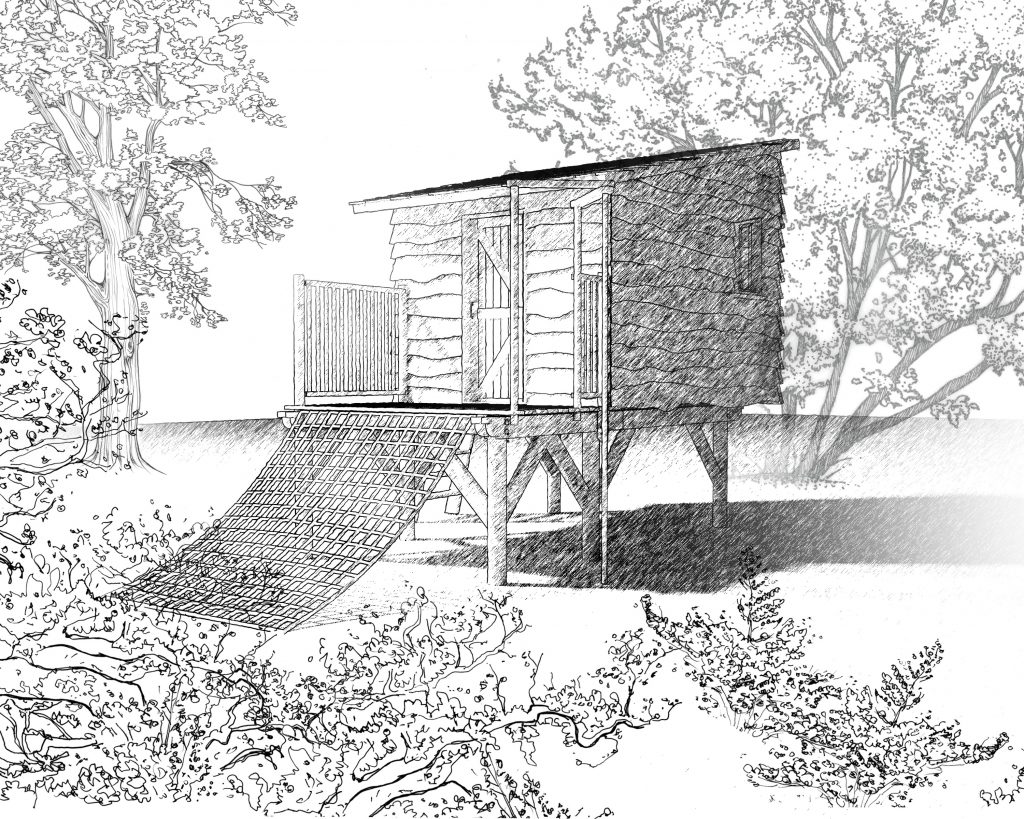 From The Woodland Den, to The Fort and Hobbit House, there are designs for everyone. So if you are an adventurer, an explorer, or a fairy princess, we have something for everyone. Each one has been created to be versatile and offer something different, so you are sure to find one that will truly delight and entertain your children for hours on end.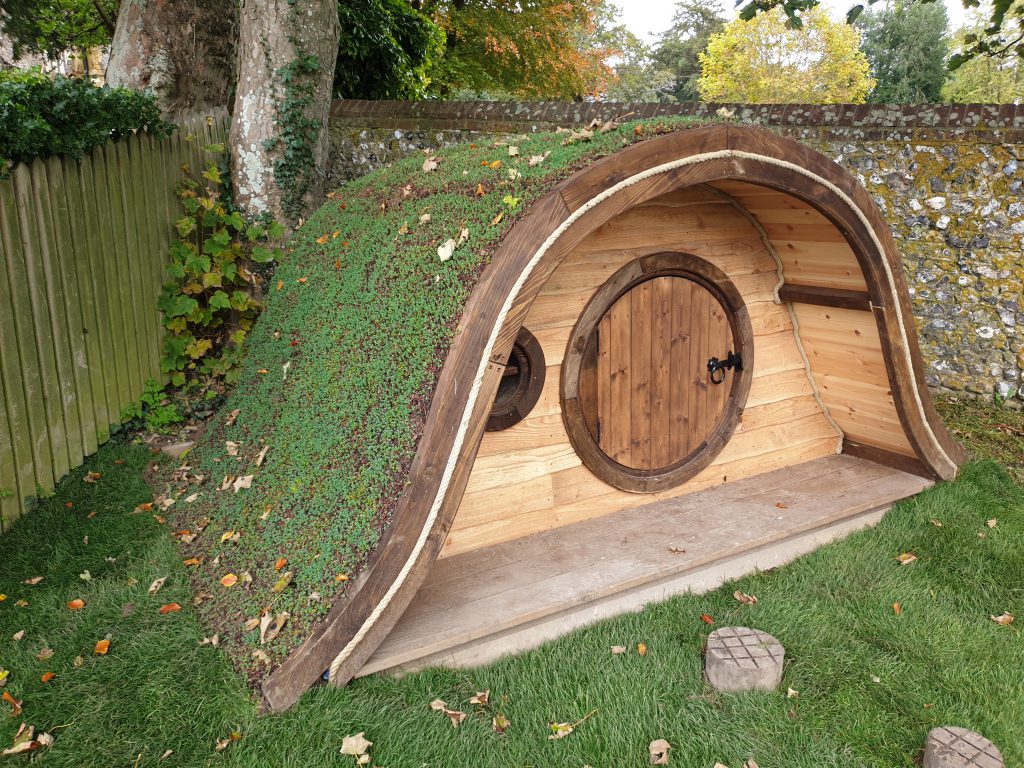 Take the Hobbit House for example, Bilbo Baggins would be thrilled to come for tea in this magical little playhouse. You can include a secret fairy door and add a few colourful flower baskets and fairylights to create a truly delightful escape at the bottom of the garden. The Hobbit House is perfect as a winter snug or a summer hideout, offering year-round entertainment for children of all ages.
Why choose a play structure from Blue Forest?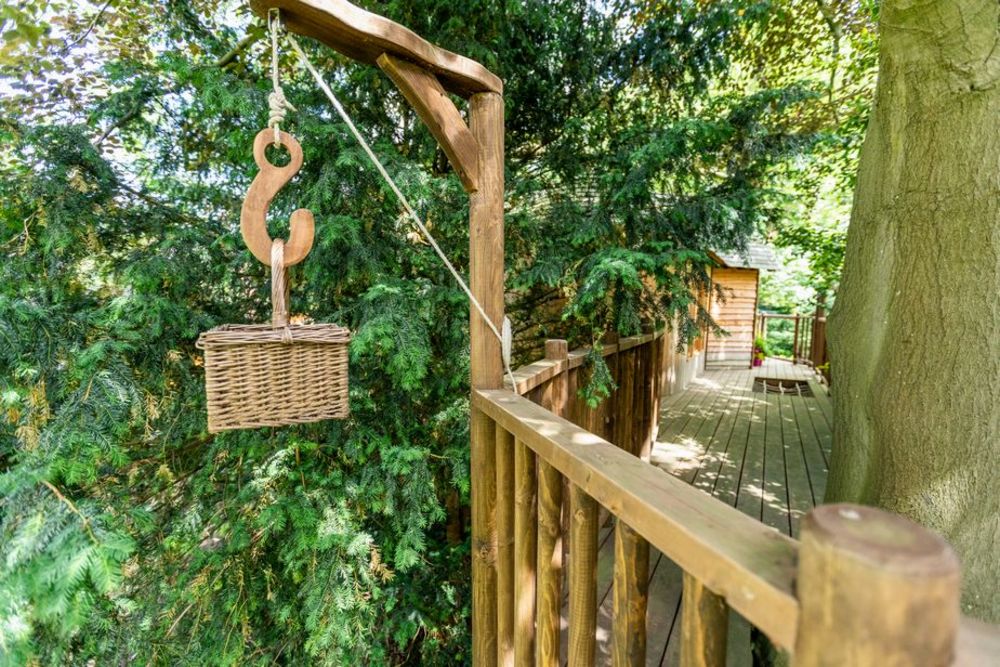 The Back to Basics Collection has all the charm and character of an original Blue Forest Treehouse, only on a smaller scale. From the quaint basket and pulley used to transport toys and snacks from the ground up to your hideaway, or the intricate rope detail on the bridges along with the rustic waney-edge cedar cladding and fine attention to detail, you will not be disappointed with one of our playhouses.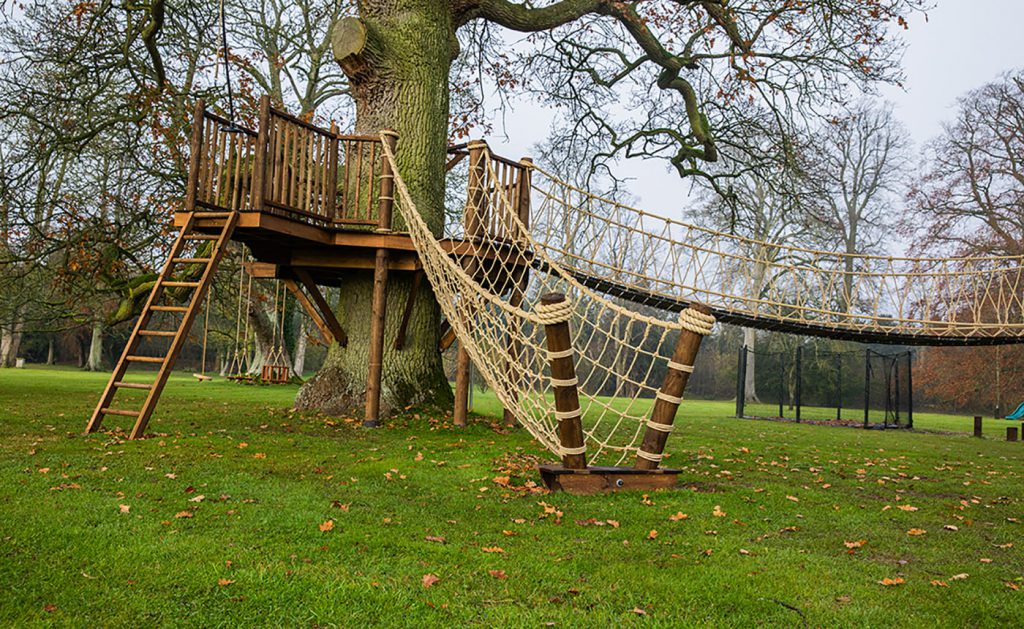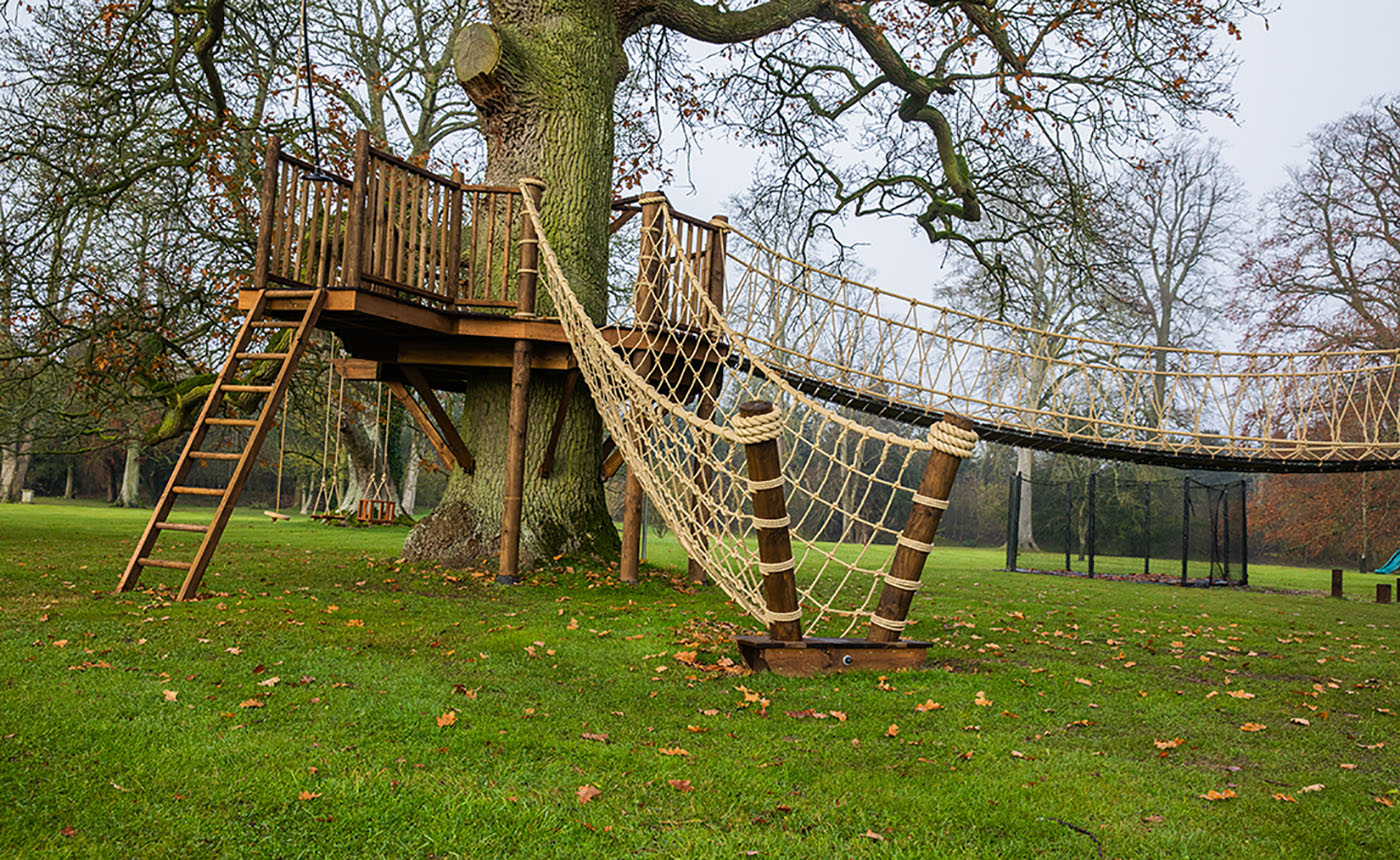 Another unique feature is the ability to add on as many optional extras as you like! Whether it be a secret trap door, a climbing net or a zipwire, the options are endless and can be tailor-made for each structure. We are passionate about the well-being of our environment which is why the majority of timber used in all our structures is FSC/PEFC certified or sourced from sustainably managed forests where there is an active strategy of replanting and habitat regeneration.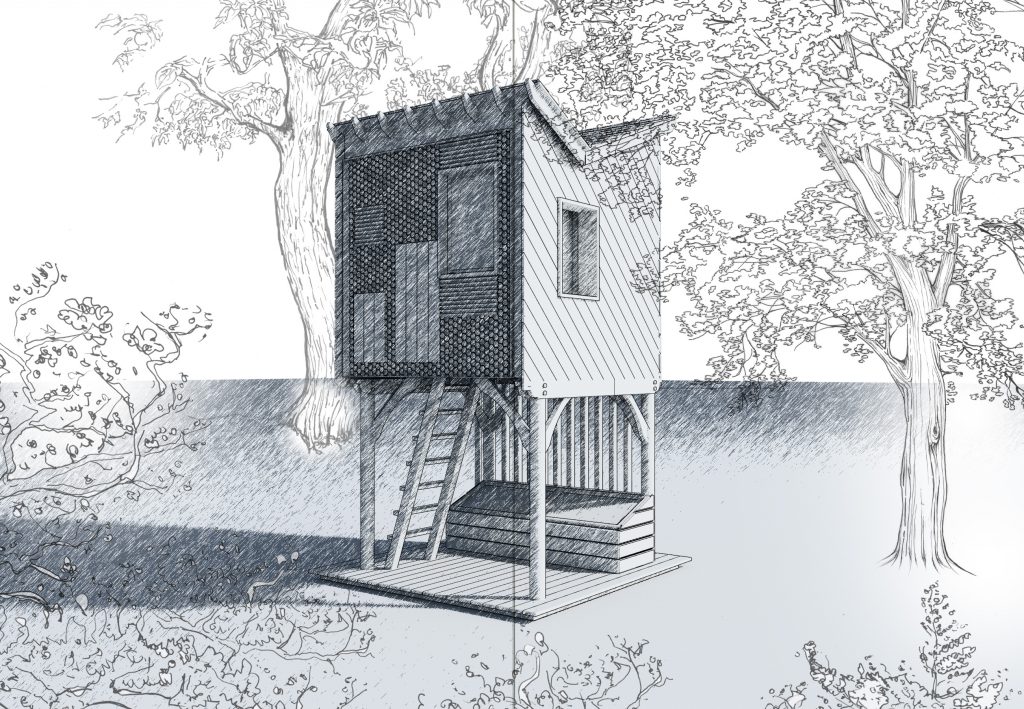 So why not start your treehouse adventure today with one of our Back to Basics Treehouses – we guarantee you won't regret it! For further information on each of the playhouses and how we can tailor make one to suit your requirements, please do get in touch on 01892 750090 or email us at info@www.blueforest.com.