The festive season is well and truly upon us. The mulled wine is flowing, we're indulging in mince pies and children are sending off their letters to Santa.
Decorating the home is one of the most joyous family occasions in the build up to the big day. Here at Blue Forest we know that Mother Nature gives us the most stylish designs, shapes, colours and textures so we love using natural materials in creative, festive ways.
Here are some of our favourite woodland-inspired Christmas decoration ideas to help give your home that special, rustic look:
Winter Branches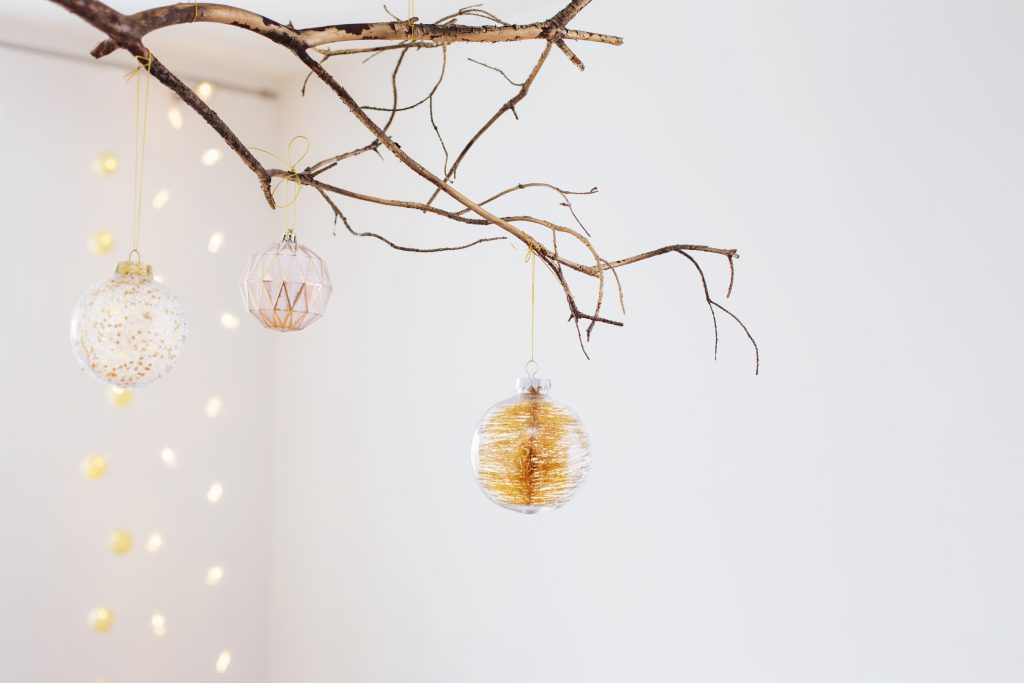 If you're taking a long winter walk and notice some tree branches that have fallen to the ground, pick them up and take them home – they might just make an elegant decorative centrepiece. Branches are visually striking when clustered together. Paint the branches white to give a particularly wintery feeling or go for a gold or silver hue to capture the magic of Christmas.
Branches can be used to decorate in many different ways. Don't be afraid to go big. By adorning them with baubles, ornaments and fairy lights. You can use larger branches as an edgy Christmas Tree alternative which could be perfect for those people who want to avoid pine needles on the floor. A grouping of berry branches can function as a Christmas card holder while festive candle holders can be created using tree branches.
The Holly And The Ivy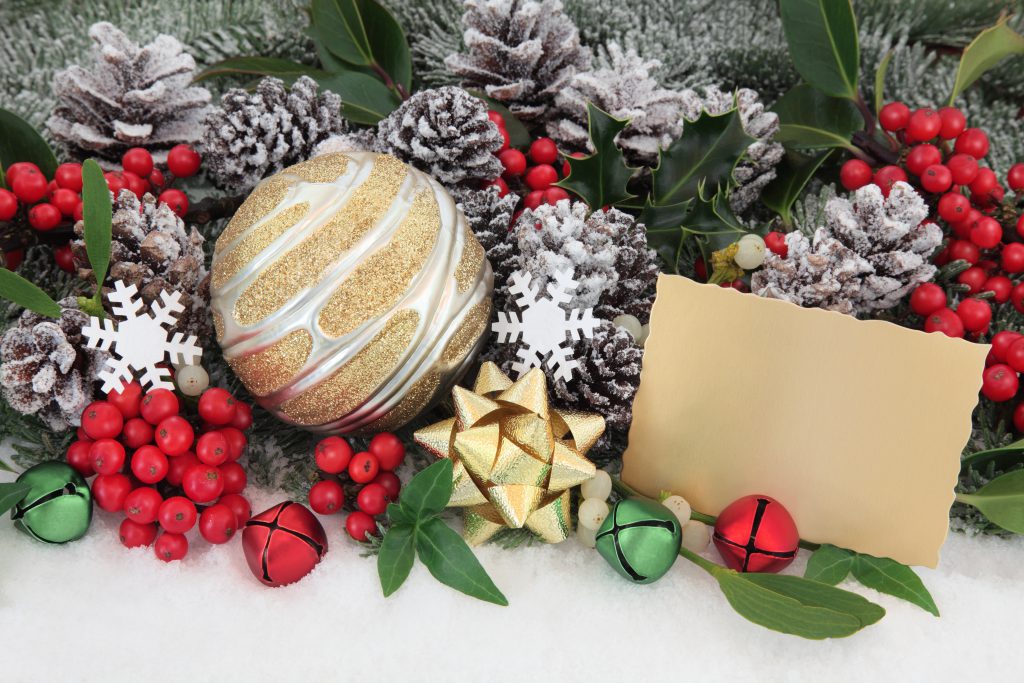 Nothing says Christmas like the wonderful red and green colours of Holly branches. It looks beautiful tucked behind hanging picture frames, nestled on the tops of fireplaces or placed in glass vases with fairy lights. Typically you can find it growing in the undergrowth in woods but it can also be found in woodland edges, hedges and scrub. Make sure you take some protective gloves, a hardy pair of scissors or clippers and a basket to carry your spoils home with.
Dried Citrus Fruit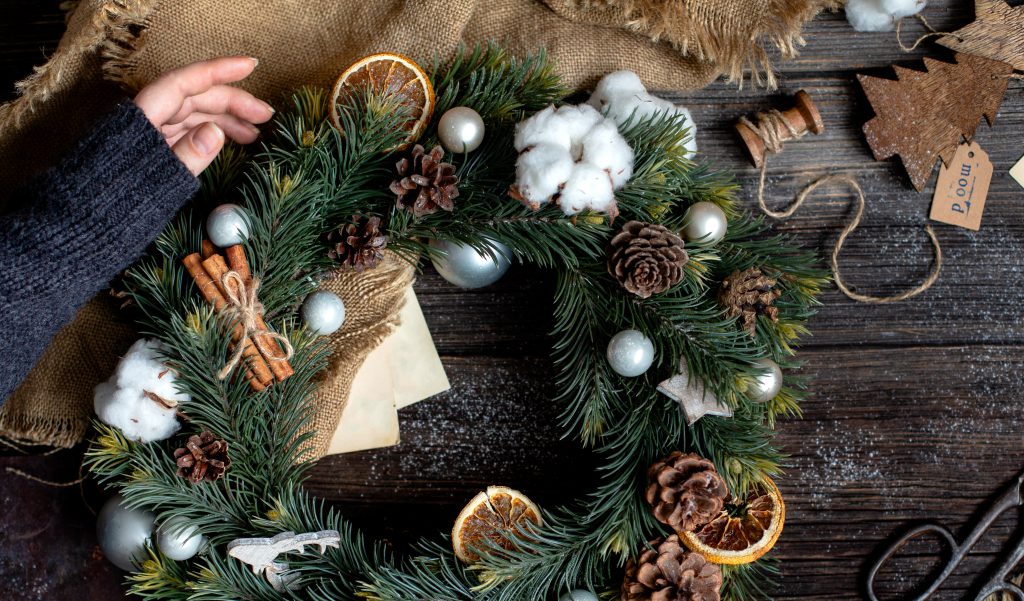 Sliced orange dries out beautifully, adds a pleasant zesty aroma to the home and when placed in front of a light can have a magical stained-glass effect. Dried fruit can be strung up on a Christmas tree, turned into an elegant wreath or simply made into a festive potpourri.
Start off by cutting an orange into thin slices and place onto a baking tray lined with greaseproof paper. To enhance the scent of the dried fruit, add some cloves to the sliced orange. Leave the tray in the oven for around an hour at a temperature of around 75c. After an hour, turn over the slices and leave in the oven for a further hour. Remove the dried slices from the oven and allow time for them to cool down. Once cooled, you're all set to make some potent dried fruit decorations around your home.
Rustic Woodland Display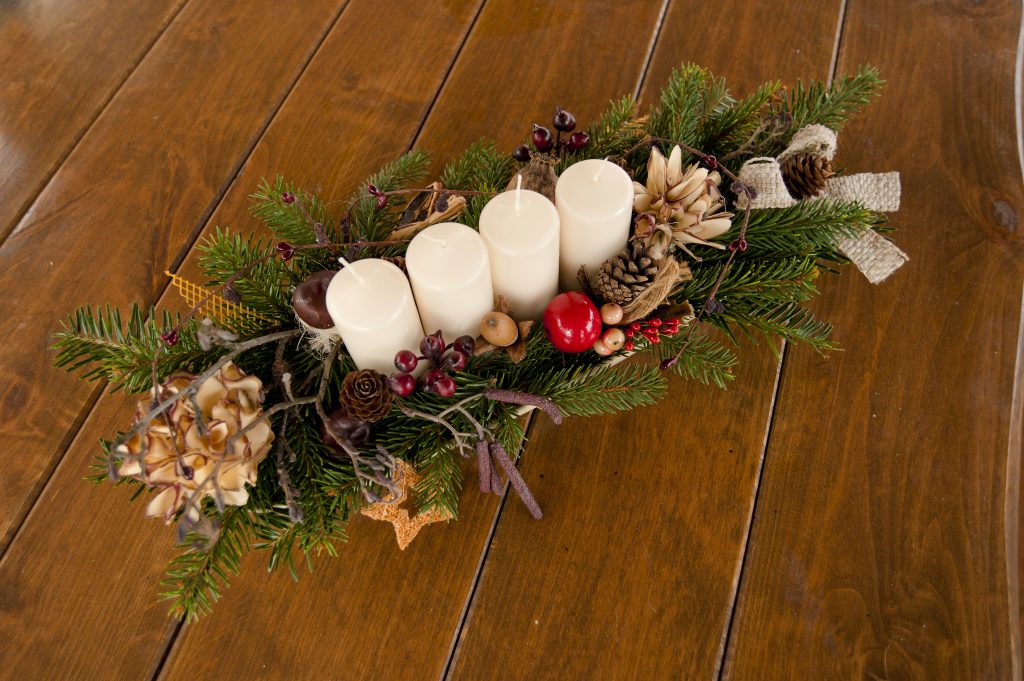 If you have an old wooden crate lying around, give it a new lease of life by transforming it into dazzling table centrepiece. Place the wooden box in the centre of a table and fill it with nature-inspired elements. You don't need to break the bank, foraging in your garden or on a long winter walk should supply you with almost every you need.
Pine cones are a staple of Christmas decorating and can easily be found in woodland areas. They have a lovely natural quality and can be spruced up with a coat of metallic spray paint or a dusting of snow. Add these to the crate along with a selection of conifer branches, berries and twigs. You can also add the dried citrus fruit previously mentioned.
For a more authentic winter nest look you could add natural moss to seep through the gaps between the wooden slats. To finish off the display, nestle some festive candles into the display or add a splash of colour with some small poinsettia plants.
Natural Christmas Tree Ornaments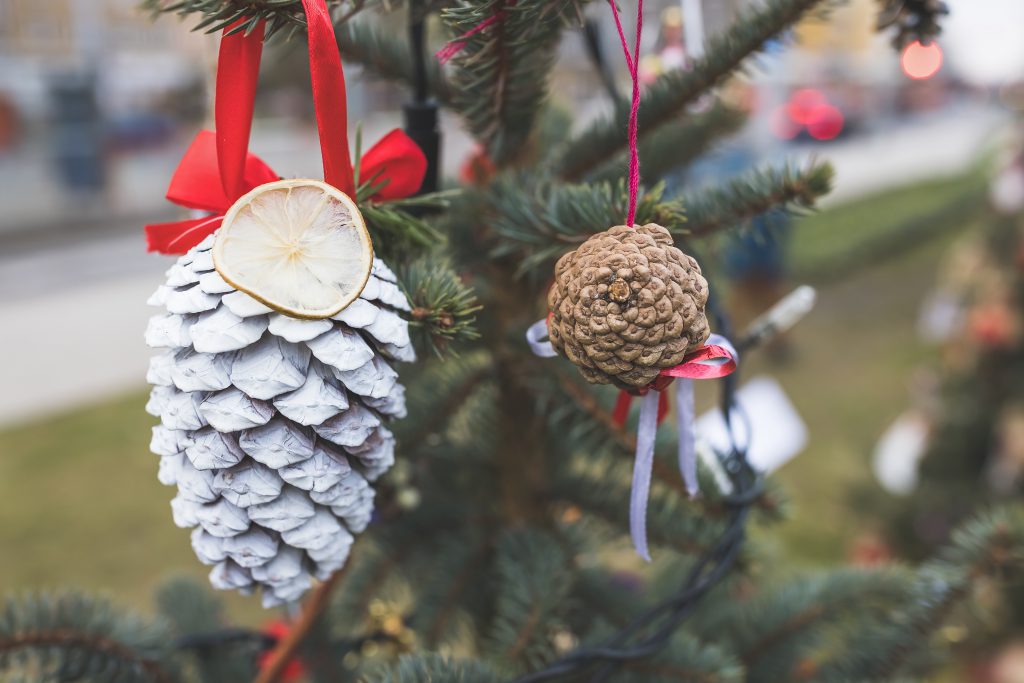 Treehouse construction is a true labour of love and we have a great amount of experience building with timber,
Making your own natural Christmas tree decorations is the perfect cosy afternoon activity to do while watching a festive film with a warm cup of hot chocolate. Adding a personal touch will give your tree a warm, joyful look during the holidays.
Again, most of the materials you'll need can be found in your own backyard. Pine cones can be painted and strung up to give your tree a distinctively rustic feel, while different sized twigs can be glued together to create shapes such as stars and snowflakes.
And Finally: A Gingerbread House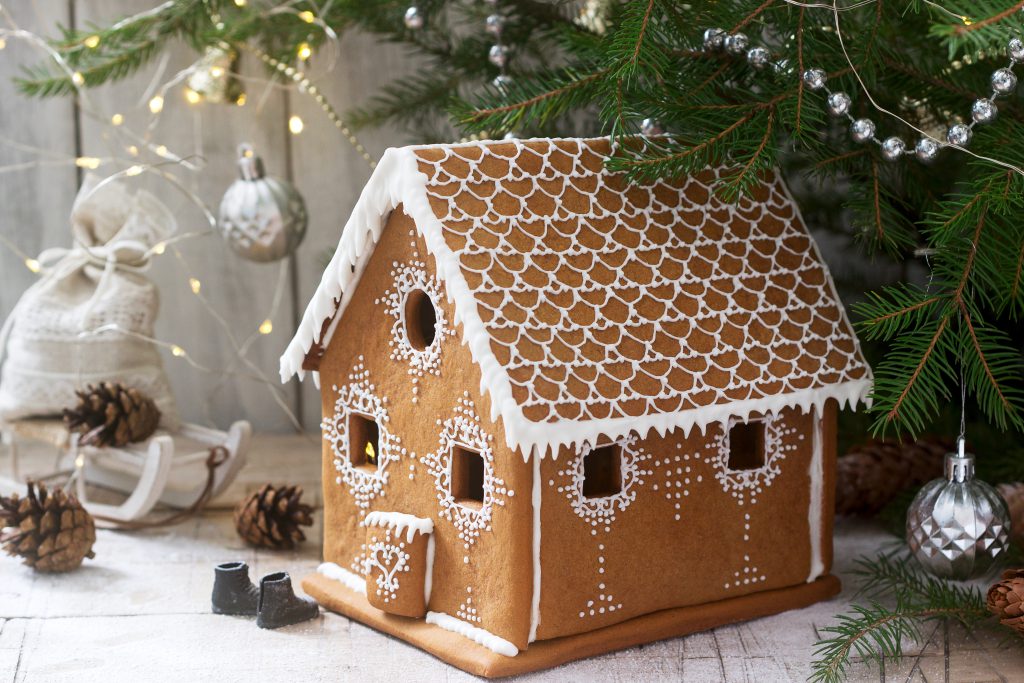 There's nothing more festive than the smell of gingerbread baking in the oven. Gingerbread houses are a well-known Christmas tradition, first inspired by the Brothers Grimm fairy-tale of Hansel and Gretel who came upon a house made of bread and sugar decorations.
Whether you make them as a family and eat them before they fall apart, or you spend your time creating a beautifully hand-crafted masterpiece – the joy of baking at Christmas time is something that memories are made of.
This Christmas, however you chose to decorate your home, we hope you have a truly magical one.