the brief
Welcome to the Fairytale Treehouse
Wanting to create a fantastical fairytale garden, our clients asked us to create a magical treehouse along with an adventure play area that would be a delight for young children.
It was important to the family that the whole space in their garden was transformed, giving the impression that you've well and truly tumbled down the rabbit hole into an enchanted kingdom. Imagine opening the door to the treehouse to find a pixie grotto where fairy lights adorn the ceiling and pink mushrooms grow on the walls. Explore your own little world of wonder in this children's playhouse fit for visitors of Narnia and their friends.
the design process
Features:
Satellite Deck

Reading Nook

Slide

Rope Bridge

Adventure Play Equipment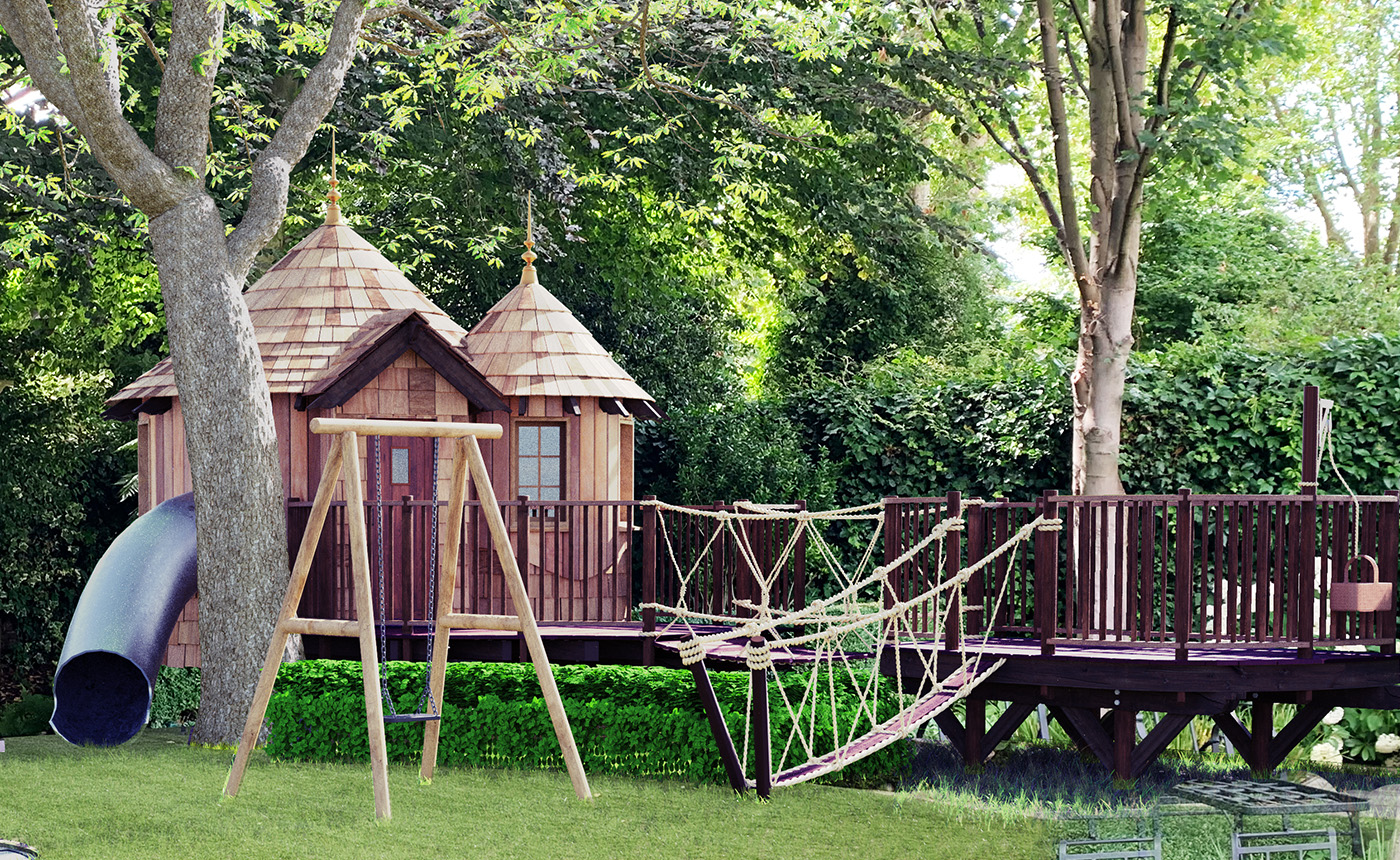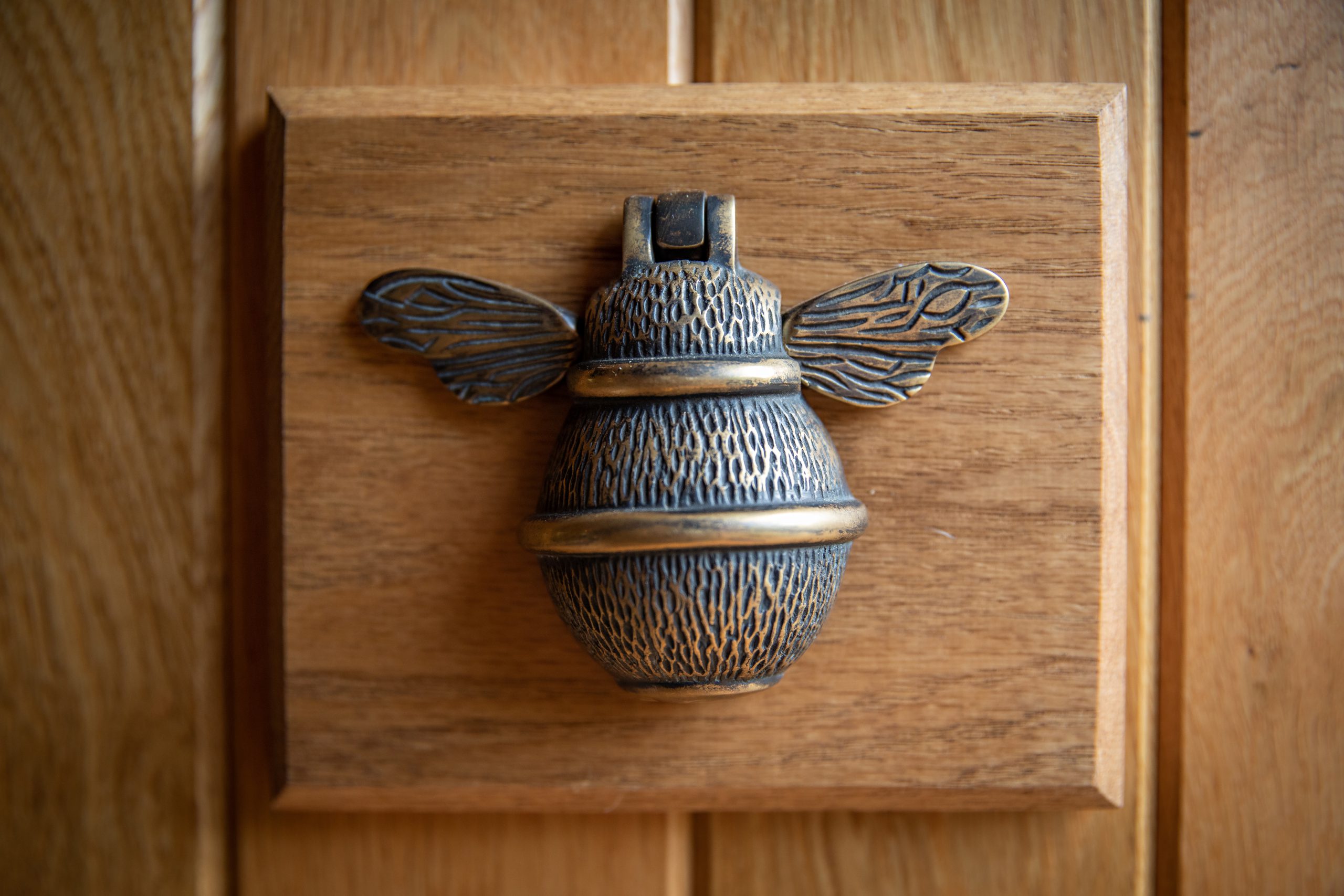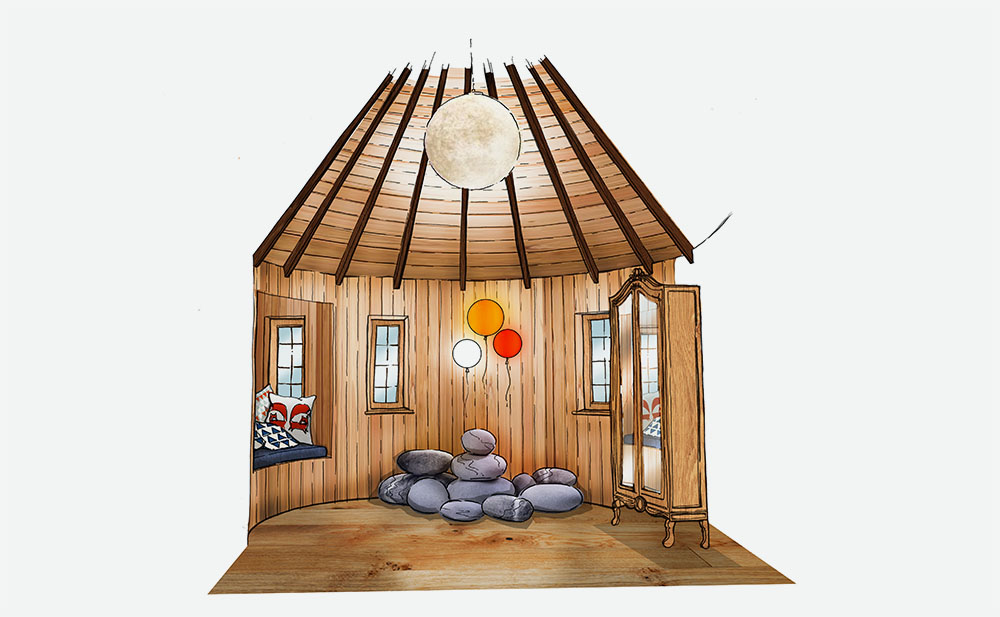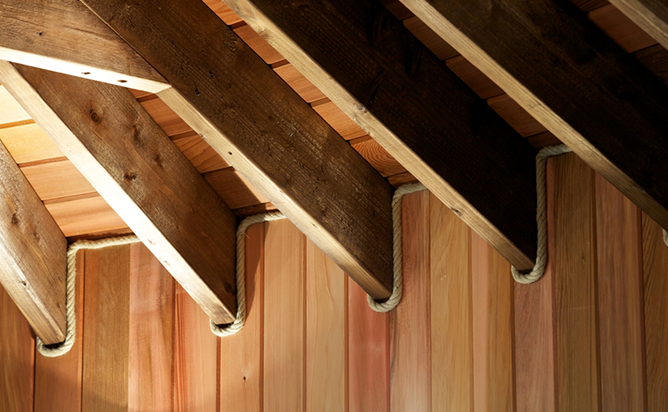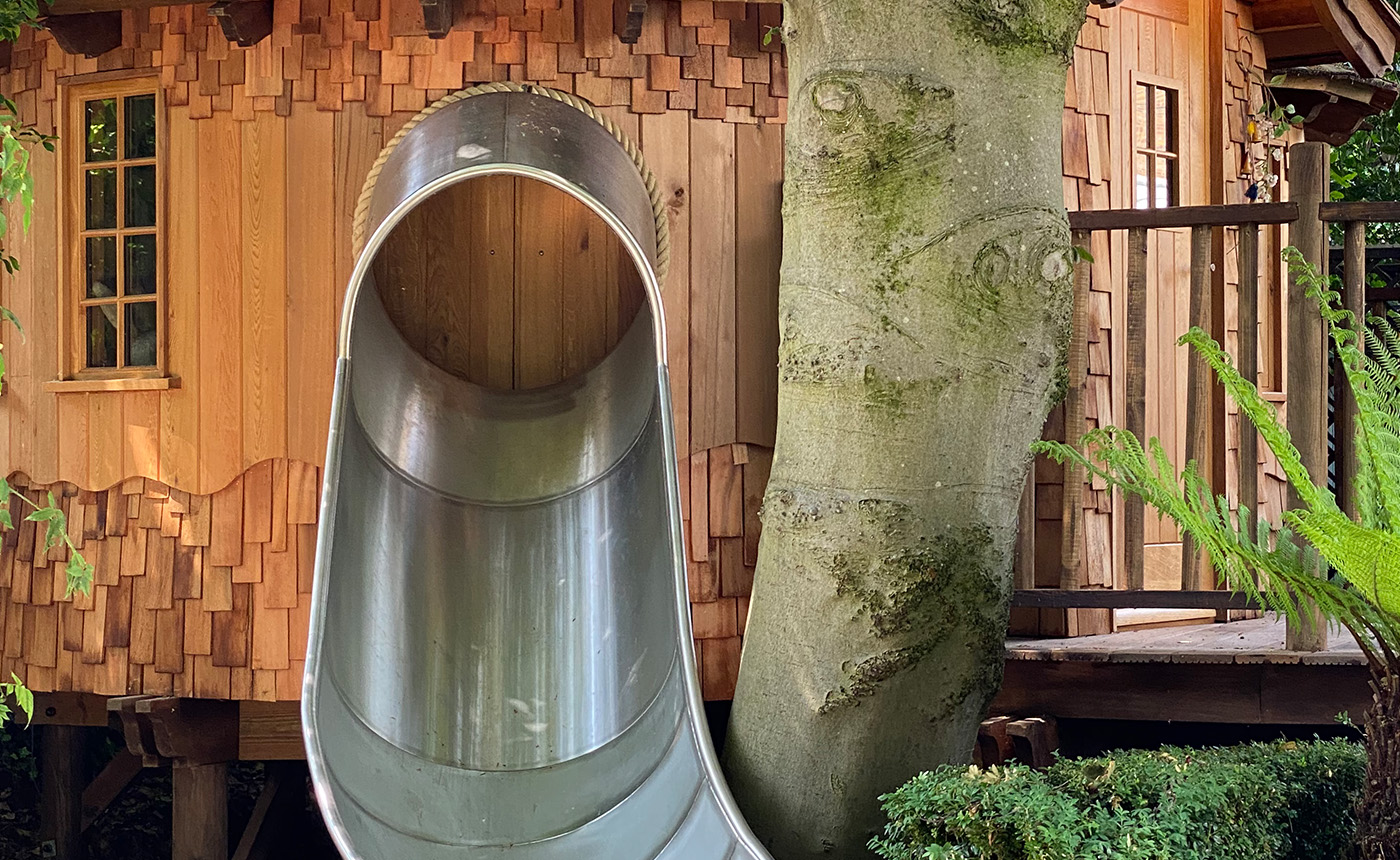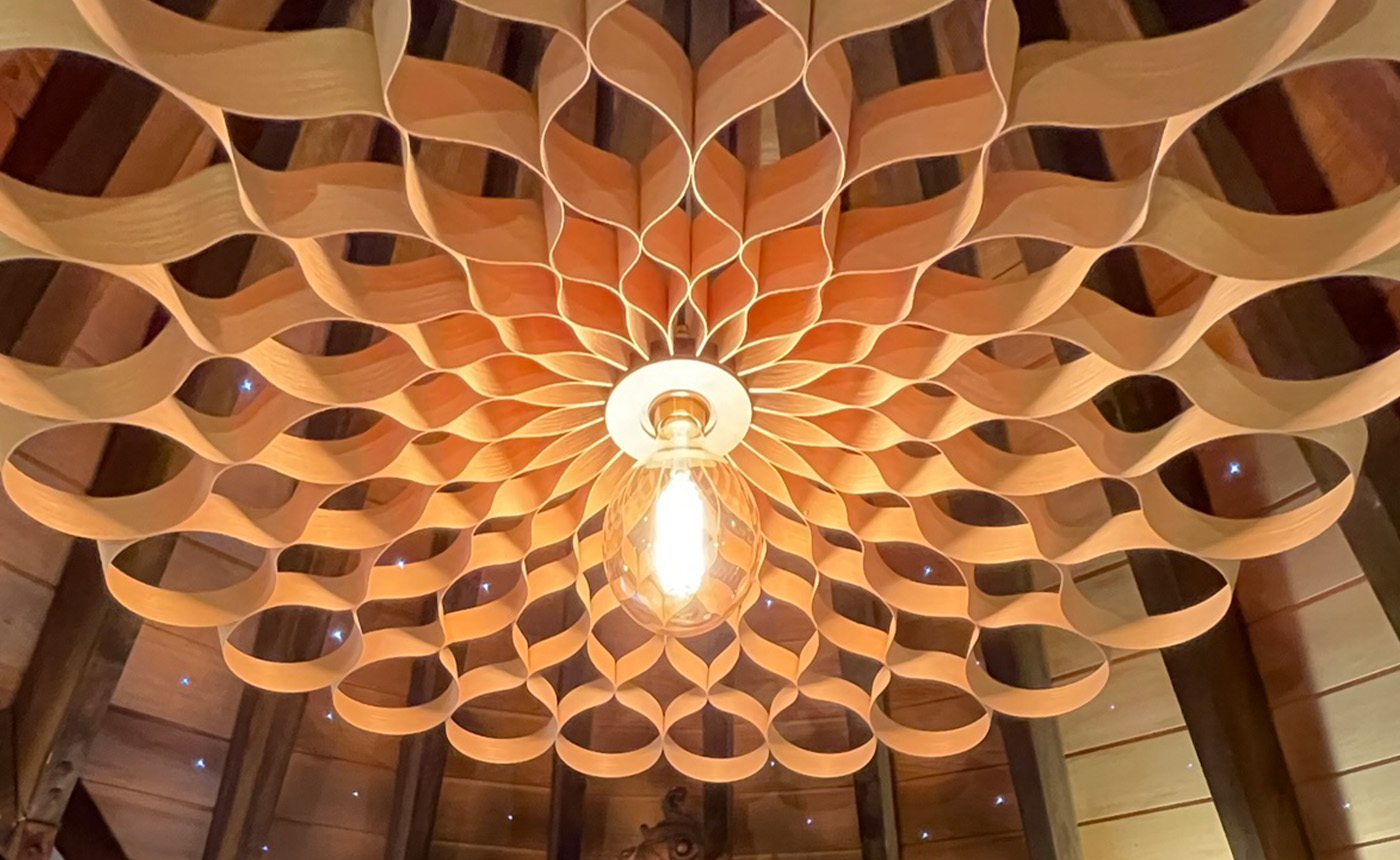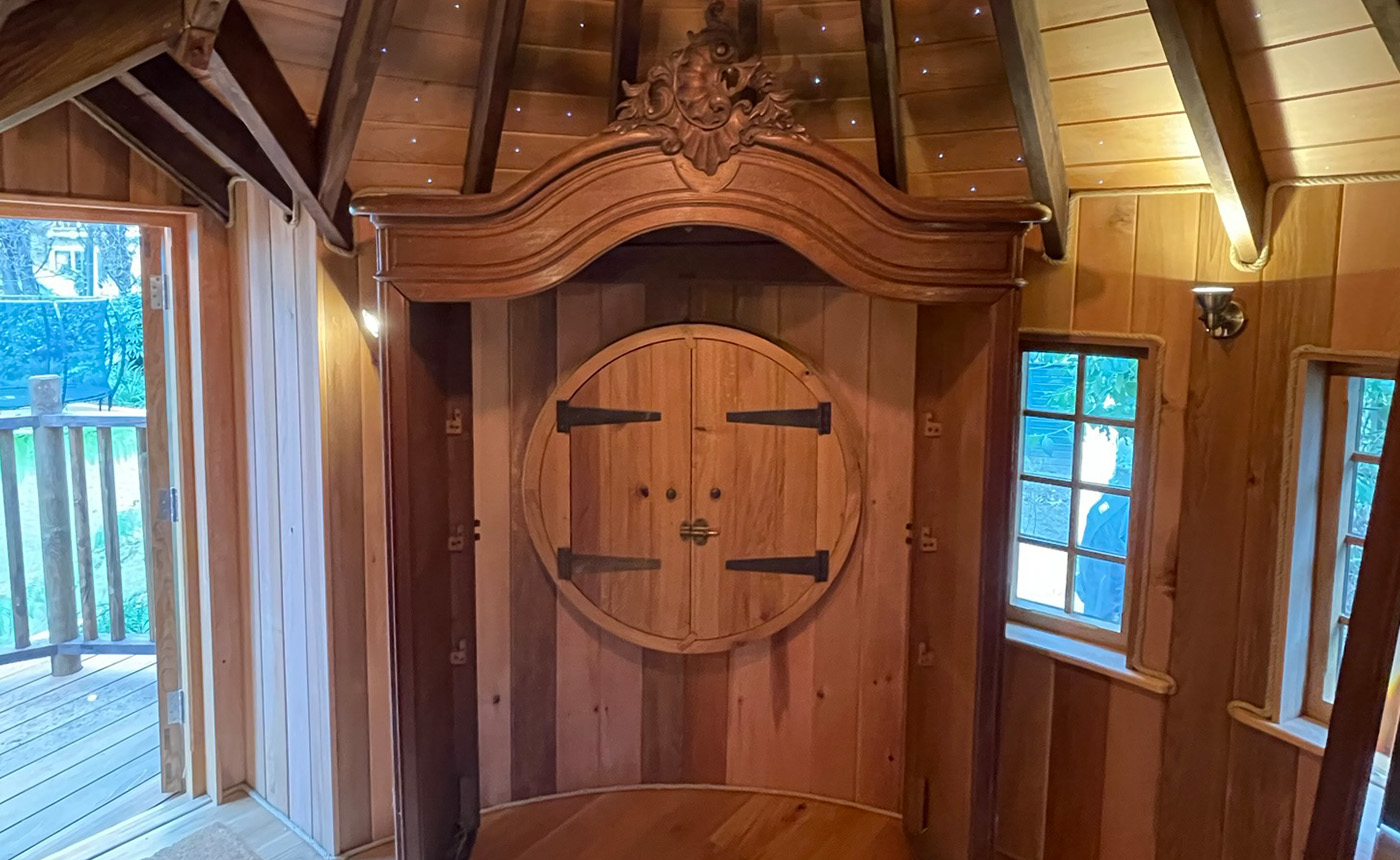 the design
Escape into a magical fairytale world
Beautifully finished to the highest standards, the spacious interior allows you to disappear into your own secluded world with storage space for toys built underneath a bay window seat. On the other side of the room stands a great Oak hand-crafted wardrobe – the sort that has a looking-glass in the door – which is decorated with twinkly firefly lights. Inside, it looks just like any old wardrobe, until you go in further to discover a hobbit door that opens up to reveal a mighty stainless-steel slide curving out round the treehouse to the garden below. Magical!
contact us