Geneva, Switzerland
Swallows & Amazons Treehouse

Explore
the brief
Welcome to the Swallows and Amazons Treehouse
Awards:
Build Interior Design Awards – Winner 2018
With a beautiful mature tree in their garden, the family wanted to have a rustic children's treehouse which would provide their adventure-loving kids with a hideaway that they could escape to and marvel at. Keen to get the children as engaged with the outdoor world as possible, they wanted it to have a range of play features meaning that adventure awaits anyone who ventures through the door. It also needed to be ideal for exciting treetop sleepovers, offering a comfortable place for sleepy pioneers to rest their heads.
the design process
Features:
Zipwire

Satellite Deck

Scramble Net

Fireman's Pole

Slide

Secret Room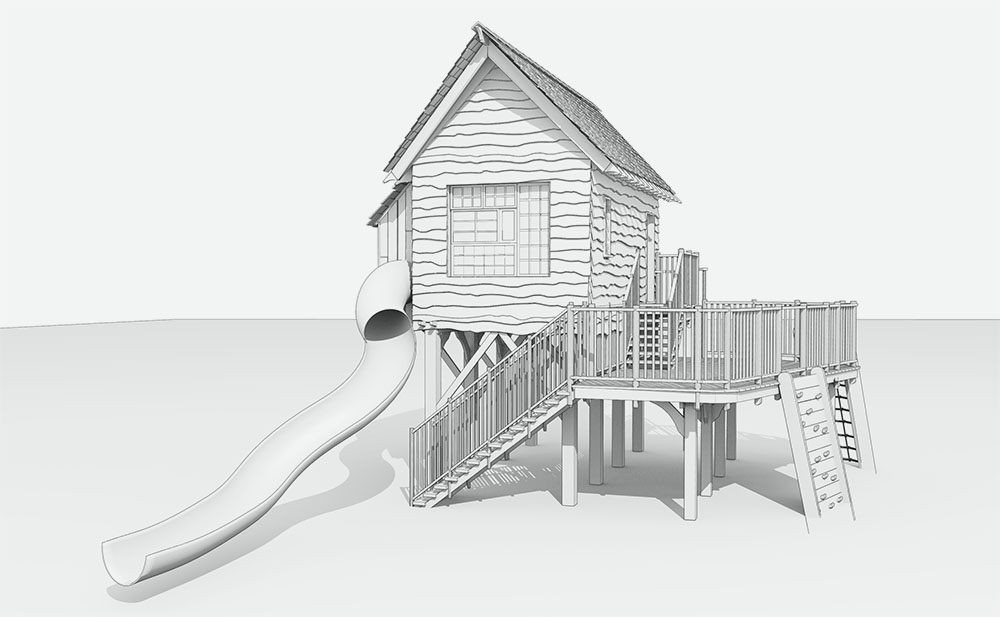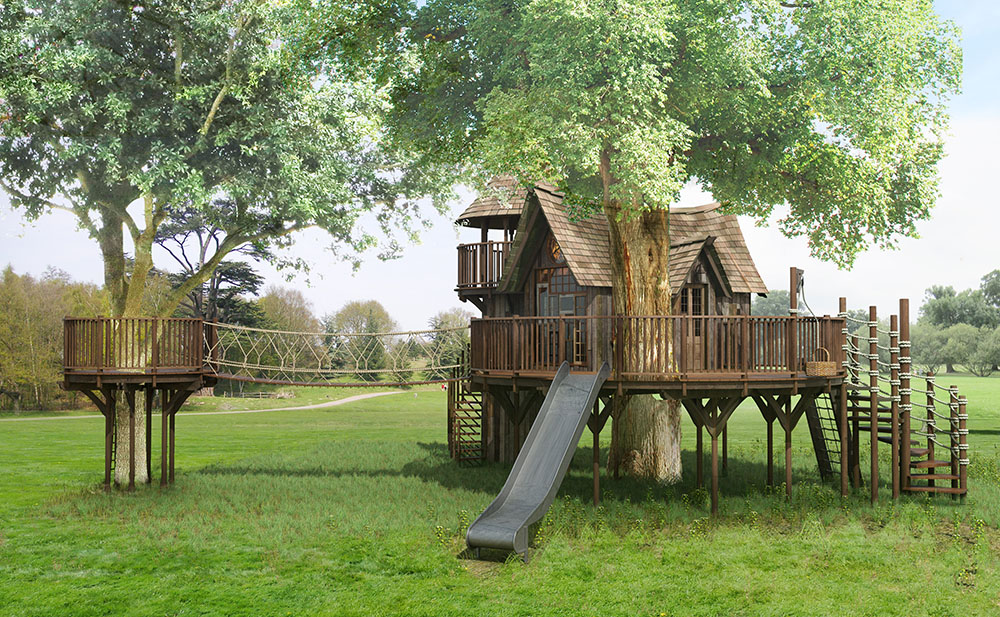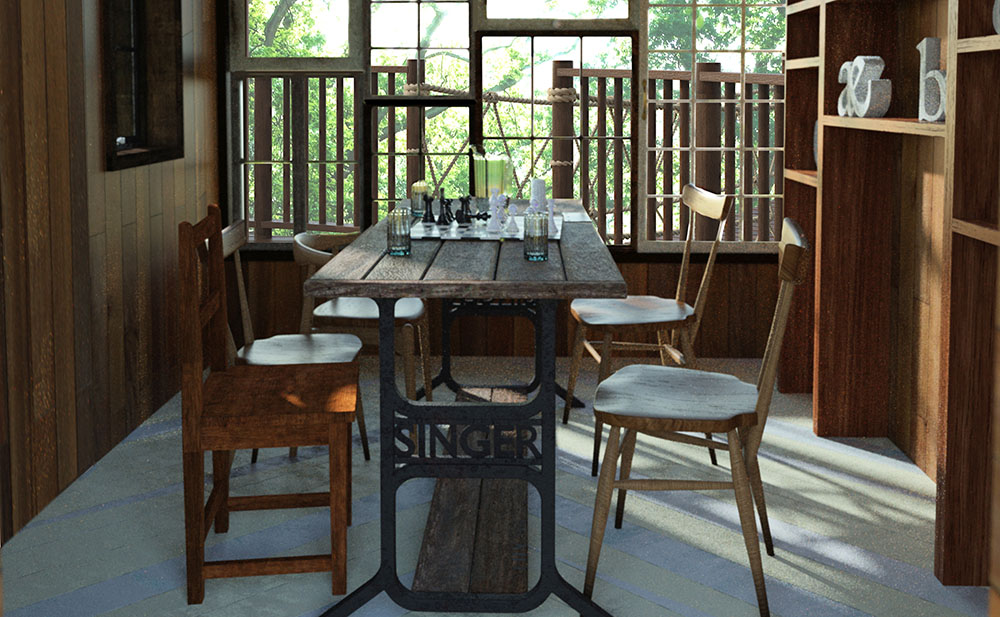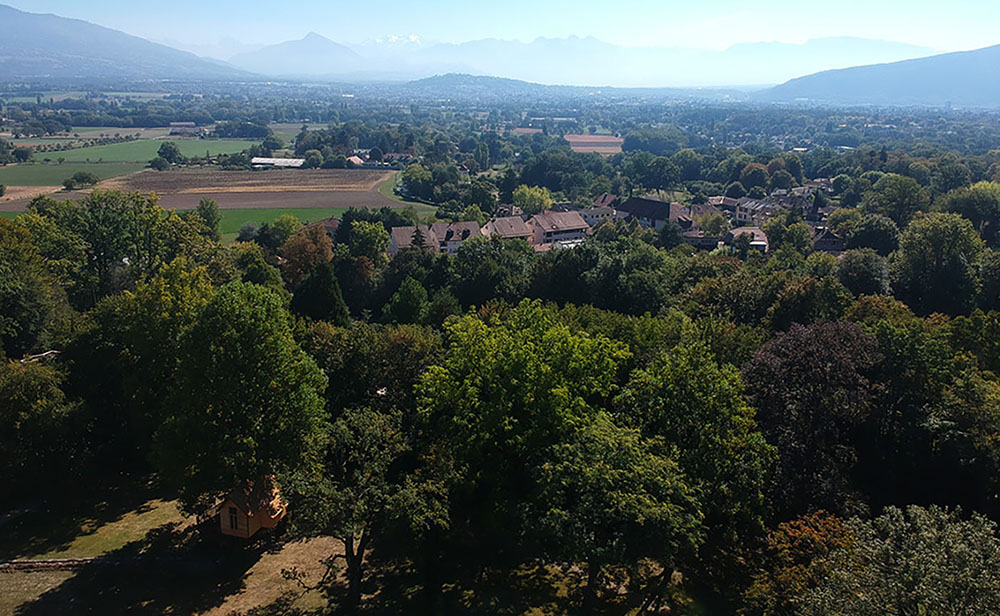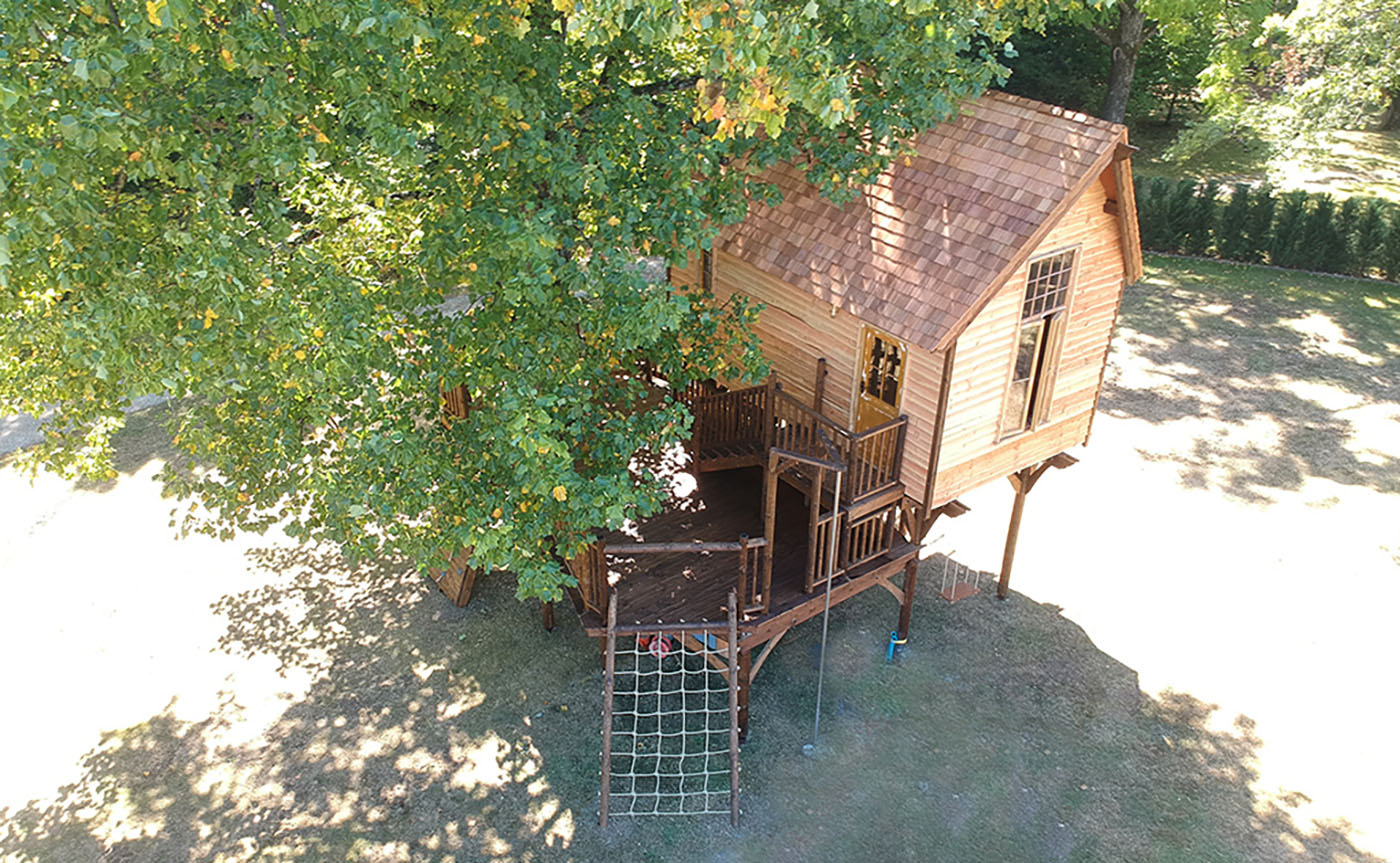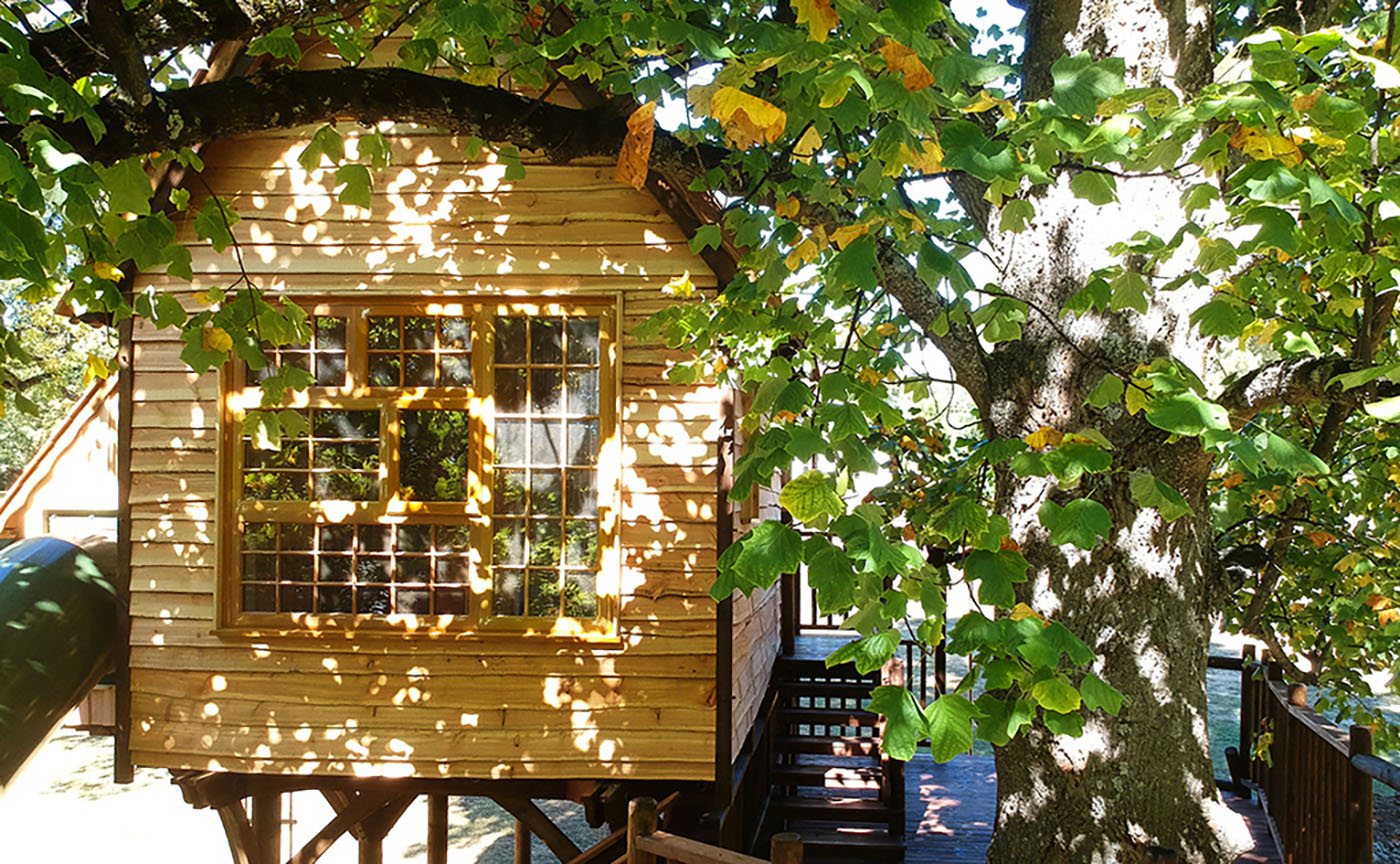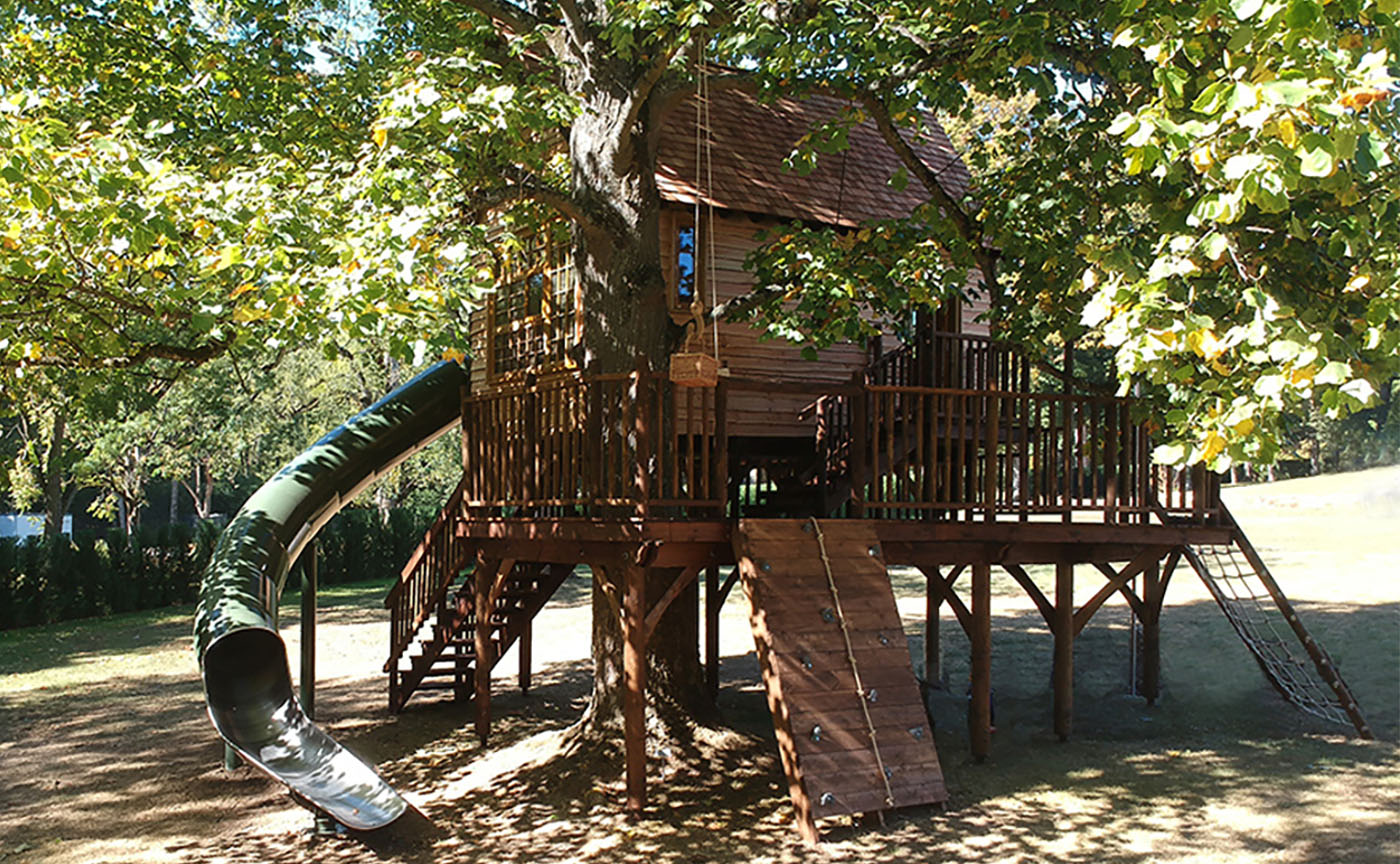 the design
Revisit your childhood dreams with the ultimate hideout.
The Swallows and Amazons treehouse is the perfect getaway for children wanting to explore and have fun, and perhaps engage in the ultimate nerf-gun war with rival gangs! The large external deck has been orientated to maximise on the natural sunlight while offering expansive views down the garden and into the woodland beyond.
The treehouse is accessed via a rustic staircase that leads onto the main deck, which is positively oozing with an abundance of play elements including a cargo net, fireman's pole, slide and a zip-wire. A second timber staircase takes you up into the treehouse which sits 3m above the ground! This adventurous space is brought to life with stunning feature windows, a patchwork design of distressed frames, rustic cladding and a secret bookcase door leading to a hidden nerf-gun room! Additionally, the bespoke 3-tiered bunk bed makes this treehouse the most perfect space to entertain friends and sleep in your very own little cabin in the branches!
contact us