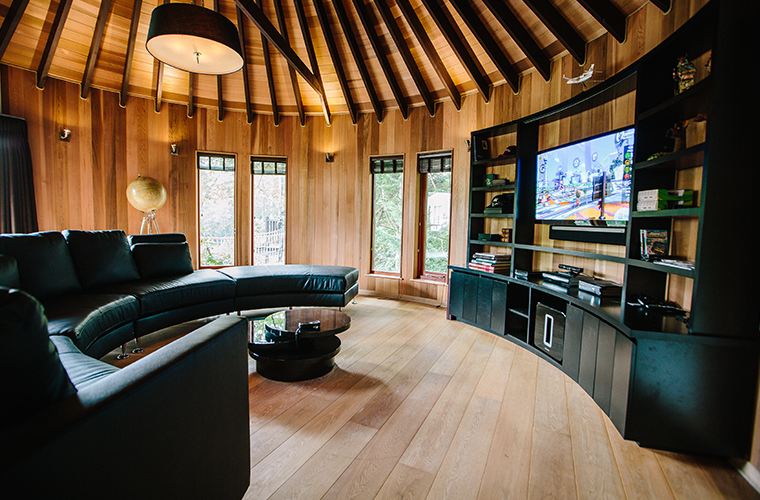 In this article, we share our top 5 movies to watch this Christmastime with the kids featuring treehouses. Get your Xmas PJ's on, crack open a box of After Eight Mints and press play…
Is there anything better during the festive period than snuggling down with your loved ones in a blanket, drinking hot chocolate while watching movies that will warm your soul? We know that at Christmas, the whole family can finally spend time together away from the stresses of day-to-day commitments, so making the most of this special time is of the utmost importance.
Christmastime also brings with it a feeling of nostalgia, often triggered by special family traditions or memories from when you were a child. At Blue Forest, we understand that treehouses have always been especially evocative, reminding us of childhoods spent climbing up through the branches into our very own secret hideouts. What could be more exciting for a child than having your own hideaway, far away from the grown-ups, where your imaginations can run wild? For this very reason, it comes as no surprise that tree houses tend to feature in many well-loved and family-friendly movies. Here, we share our top 5 picks for Christmas flicks which feature treehouses. You can watch all of these with the kids, big or small.
For those who want to take movie viewing to the next level (excuse the pun), treehouses designed with home cinema systems might be of interest – like our Pool View Tree House. For the ultimate indulgence, you can watch these treehouse films and more in your very own haven amongst the branches!
Swiss Family Robinson (1960)
"The world is full of nice, ordinary little people who live in nice, ordinary little houses on the ground. But didn't you ever dream of a house up on a tree top?"
Based on the 1812 novel with the same name, Swiss Family Robinson is a classic movie that tells the tale of a family shipwrecked on a remote island. They create their own tropical paradise, complete with a treehouse to top all treehouses. It has everything, from look-out decks and bedrooms complete with a skylight to watch the stars. Filling their treehouse to the brim with treasures from the ship, they made it a real home!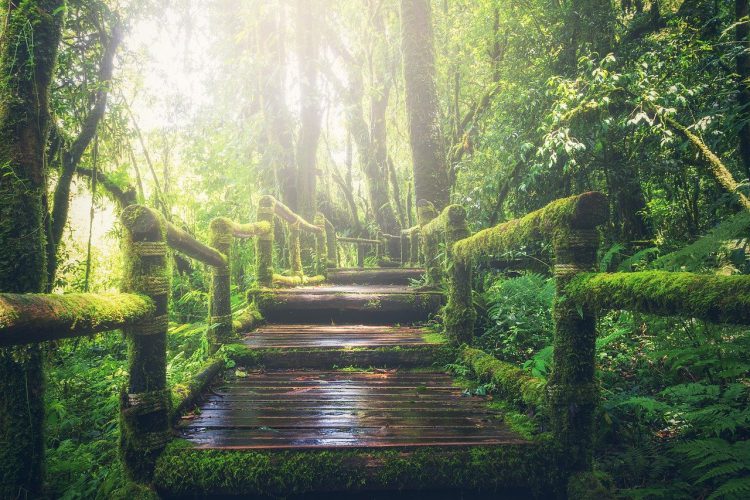 The family lives in complete harmony up in the trees, treating every day like a holiday while learning the intricacies of day to day survival and living off mother nature. One day, disaster strikes when they are caught up with a gang of pirates who wreak havoc on their peaceful and idyllic island. This heart-warming tale is classified U, so it is ideal viewing for all the family.
The Sandlot (1993)
The Sandlot is a coming of age movie set in the summer of 1962. The protagonist, Scotty Smalls, moves to a new town where his mum hopes for him to make some friends. Scotty decides to try his hand at baseball to fit in, which backfires when the other kids in the neighbourhood make fun of him. Despite all of this, he meets a boy named Rodriguez, who quickly becomes his partner in crime and gets him in with the 'in-crowd.'
The gang spend their summer sleeping over in a treehouse at the edge of the sandlot where they play baseball together. Adventure ensues, including the treehouse itself exploding after a ball retrieval goes awry. The treehouse is the base for the boys to learn, bond, and create memories. The perfect use of a treehouse if you ask us!
This movie is rated PG as there is some language and tobacco use.
Disney's Tarzan
Tarzan is the beloved tale of a man, born to a shipwrecked family who are washed ashore in the jungles of Africa. Here, they build a treehouse up high in the branches to protect themselves from the wild animals. Soon after the treehouse is finished, Tarzan is orphaned as a baby following an attack by Sabors who killed his family. Miraculously, he was rescued and raised by a band of gorillas, and Tarzan grows up believing he is no different from them.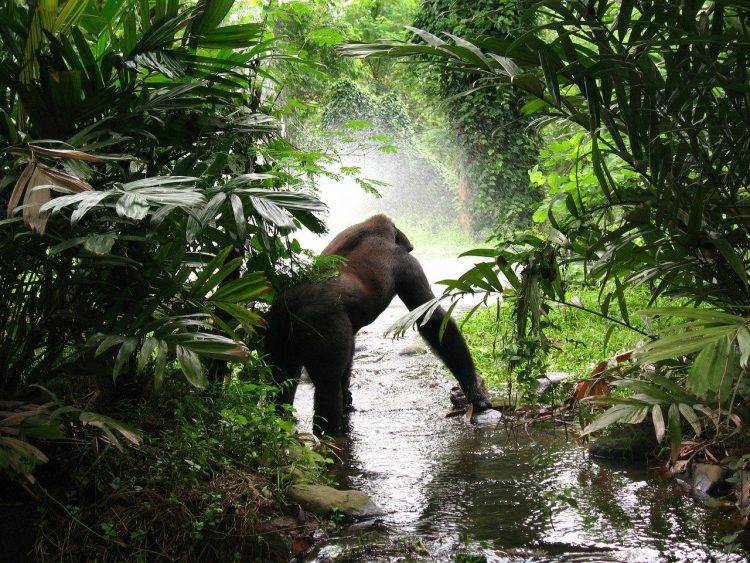 He only realises he is human when he is a young man, after meeting a female explorer by the name of Jane. In the treehouse, she teaches him what it is to be human by using a projector to show him the differences between him and his adopted family. He learns to dance, read, speak, and express himself in human ways, while never losing what it is that makes him special. Tarzan and Jane's love story blossoms throughout the movie, where one of them must decide what they are willing to sacrifice for love. Rated U, this movie should be suitable for the whole family.
Bridge to Terabithia (2007)
Bridge to Terabithia is a fantasy movie about two bullied friends, Leslie and Jess, who create a world of adventure and fantasy. Using their imagination, they leave reality behind for a world called Terabithia, where they are king and queen. To get to Terabithia, they swing across a creek on a rope swing.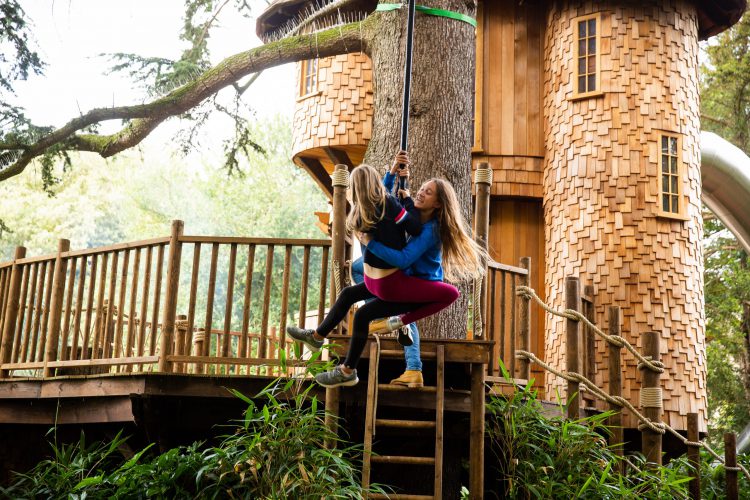 Their entire make-believe world is dreamt up by the pair from an abandoned treehouse that they find across the creek. Here, they can let their imaginations run wild and create a kingdom where they feel strong and powerful. One fateful day, Leslie tries to cross the creek alone where she falls to her death. The story then centres around Jess coming to terms with his friend no longer being there, and what that means for the fate of their kingdom. This tale is about what it means to be a true friend, and how to create joy in trying times.
Rated PG, we would recommend watching this with your children who can understand more complex emotions and storylines. This is a movie that will remind you how truly important the people in your life are – tissues may be needed.
Hook (1991)
A stupendous performance from Robin Williams makes this delightful story a timeless classic. A middle-aged Peter Pan now has a family of his own, with a very dull and responsible job as a Merger and Acquisitions Lawyer. It becomes evident that he is so absorbed into our world, he's forgotten that Neverland ever existed. The family travel to London to visit Wendy, and Captain Hook returns to the nursery and kidnaps his two children from their beds. To save them, a confused Peter must return to Neverland with the help of Tinkerbell and remember who he once was.
Tinkerbell brings him back to the Lost Boys, and Peter must navigate their lack of enthusiasm for his arrival and appease their new leader, to whom they are very faithful. The Lost Boys put him to the test from the very start, first catching him in a trap and pulling him up to their treehouse by the ankle before Tinkerbell spreads the word of his return.
The boys then descend on Peter for interrogation when they don't believe such an old, boring looking man could the one and only Peter Pan. Over time, Peter remembers his inner Pan and flies off to save his children, who finally start to see their Dad for who he really is.
Hook is rated PG for mild violence and language so we would recommend watching this one with children aged pre-teen and up.
Dreaming of Your Own Treehouse?
And there you have it! Our top 5 choices for movies to watch as a family this Christmas, that feature treehouses. You can watch them at home and reminisce about your own childhood escapades up in the trees, or you can enjoy them in your own bespoke treehouse. If you want to create the same sense of wonderment for your family, contact us today with your treehouse ideas and we will make your dreams a reality.