We speak to Claire from Wilson | Vokins, who shows us how to encourage wildlife into your green space while keeping to the latest garden design trends!
Gardens are supposed to be calming, relaxing spaces. But a garden isn't complete without the gentle hum of bees and chirping of birds. At Blue Forest, we're big wildlife fans, and nothing beats putting your feet up with a cup of tea and enjoy watching the animals in your garden.
Sarah Wilson and Claire Vokins are the creative superstars behind garden design company Wilson | Vokins. Their business was born through Claire and Sarah's mutual appreciation for the environment. 'We knew each other through the horticultural industry, generally just saying a quick hello to each other at events and shows,' says Claire. 'Sarah set up the award-winning Roots and All podcast, where she invited me to speak about hiring a professional gardener. We realised we both have a passion for looking after gardens in a way that has minimal impact on the environment.'
'Our motto is gardens for today, gardens for tomorrow,' she explains. 'We create gardens that are as eco-friendly as possible, with a minimal environmental impact. We endeavour to re-use or re-purpose items already found in our client's gardens, which generates less waste for landfill. All our gardens feature materials that are sustainably sourced, with the environmental and ethical effects traced from the very beginning of its supply chain. We work in a way that protects wildlife in your garden, either by maintaining or creating areas for it to thrive. Our core aim is to create a garden for our clients that can adapt to and endure climate change.'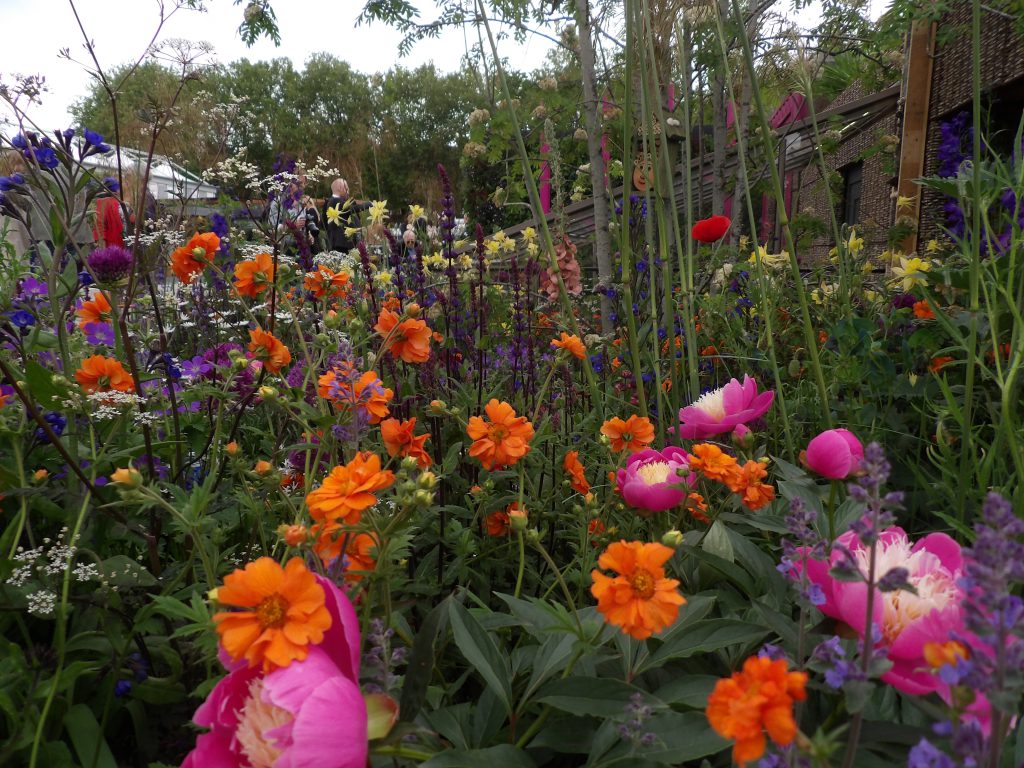 'If you create a garden where all these beautiful insects, birds and mammals can live, they will, in turn, look after you. Hedgehogs alone love a few slugs, so your lettuce is well protected already! Ladybird larvae will eat aphids, bees will pollinate your fruiting trees, it's a natural cycle and what all gardens should be aiming for.'
Top 2020 Garden Design Trends
When it comes to this year's garden design trends, environmental concerns take centre stage. 'Gardening trends can change daily and, like fashion, comes around again and again,' says Claire. 'If you remember, Conifers made a big comeback last year! According to the RHS, 2020 will see a big focus on houseplants, growing to eat, looking out for wildlife and soil health. The Society of Garden Designers (The SGD) has declared that Belgian-inspired design will be big this year, along with "less is more", edible forests, romantic veg plots, recycling, re-purposing and planting for wildlife.'
Using this year's top gardening trends for inspiration, here's Wilson | Vokins' guide to designing a wildlife-friendly garden for summer 2020: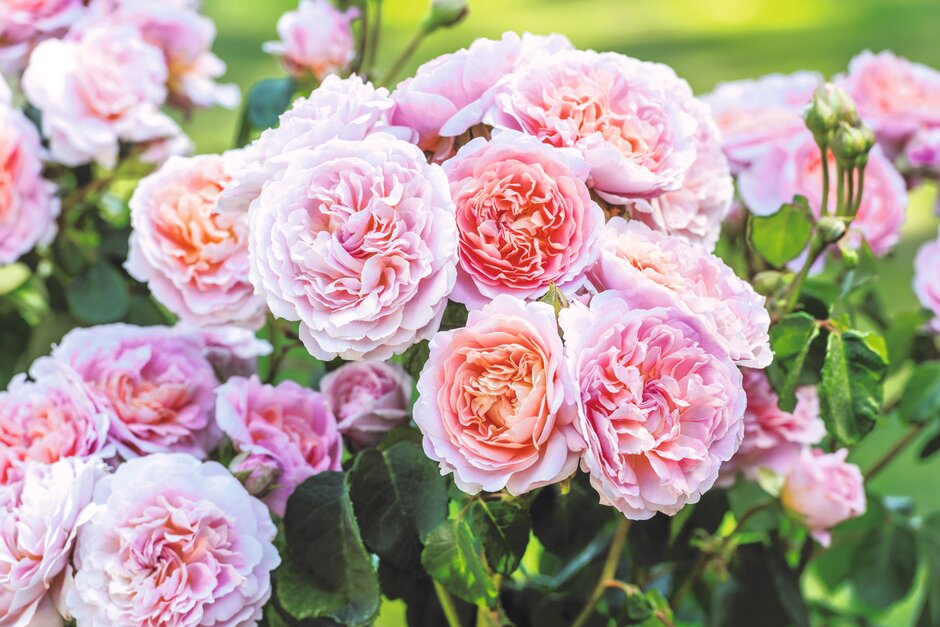 Garden Zoning that Supports Wildlife
Zoning has long been an interior design practice as a method of creating different 'rooms' within your home. It's also a popular concept in gardens as well. You can separate your garden into different zones according to their function. For example, you could have an area designated to reading furnished with garden sofa or armchair, plenty of outdoor cushions and blankets, and a coffee table—making the perfect alfresco living room to relax in. From outdoor kitchens and beach bars to garden offices and firepit areas, your garden can efficiently be designed to suit your lifestyle.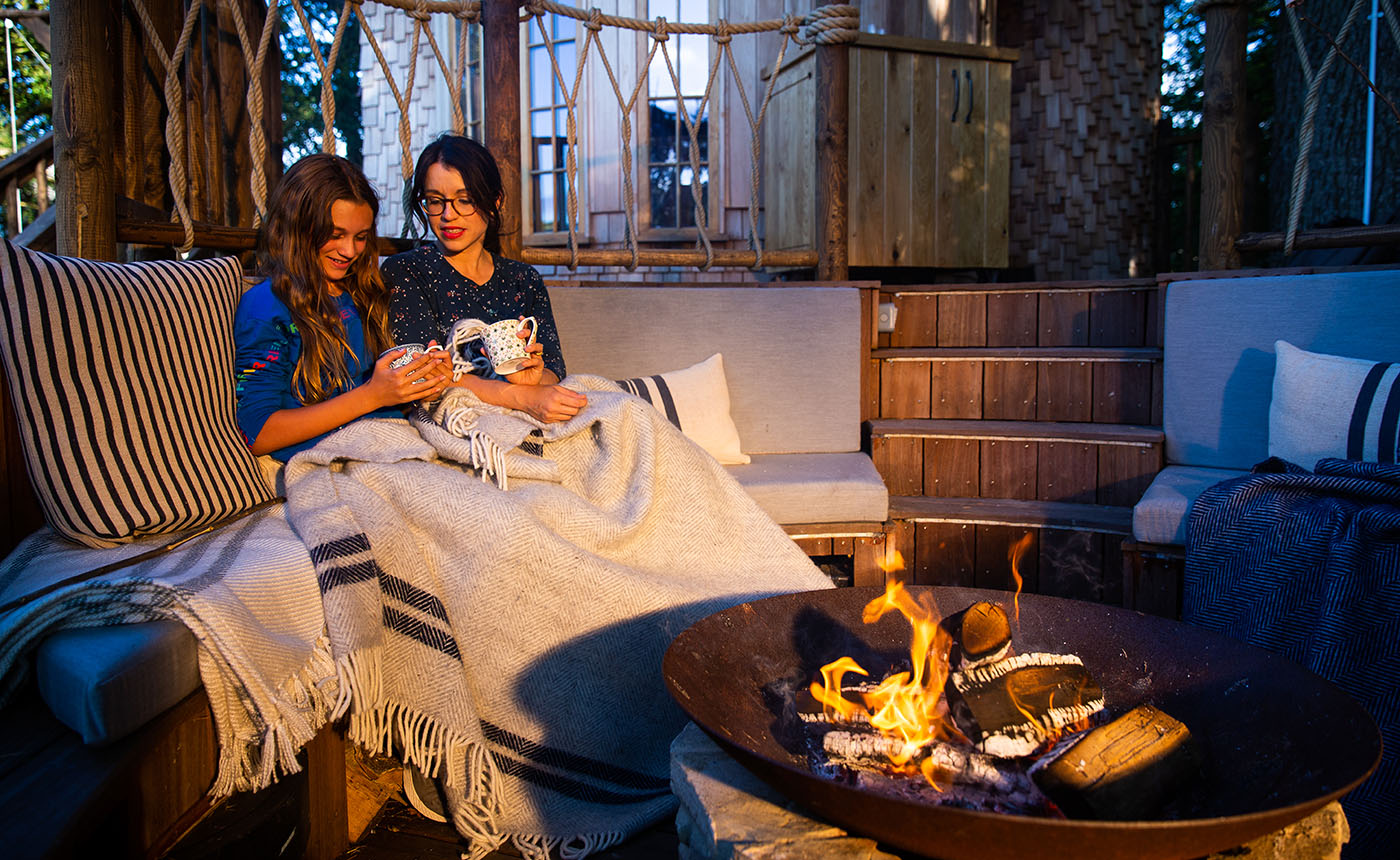 Wilson | Vokins suggest that garden zoning can be taken to a new level when it comes to wildlife. 'Garden zoning, garden rooms, outdoor living – there are so many phrases! More and more people are utilising their gardens as a multifunctional space, for relaxing, hosting parties, growing their own produce and as a space for working,' says Claire. 'For us, the garden isn't just about how humans live in their outdoor space – we also try to look at how design can allow humans and wildlife to live side by side. We're not saying that your garden should be wild and overrun with animals. We should remember that we are a part of nature too and we CAN exist alongside it in our gardens.'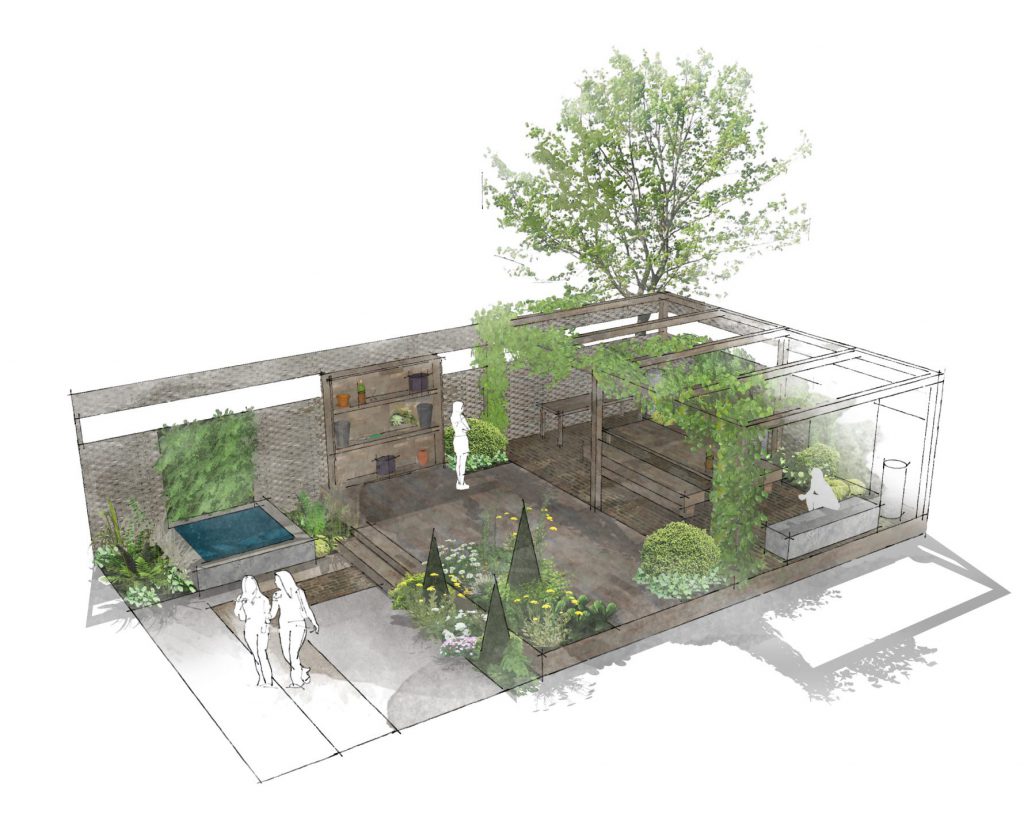 'If you are using fencing to separate different areas of your garden, make sure you include 'hedgehog holes' for wildlife to pass through. If you are adding areas of paving or decking, balance it out with a wildflower section for the pollinators, or a raised bed filled with nectar plants for butterflies, which are lovely to look at. The Small Blue butterfly has a spread across various parts of the UK but is more present in the south. It likes chalky, grassy areas and specifically Kidney Veitch. If you live in these areas, you may want to incorporate some Kidney Veitch into your planting scheme to support that species.'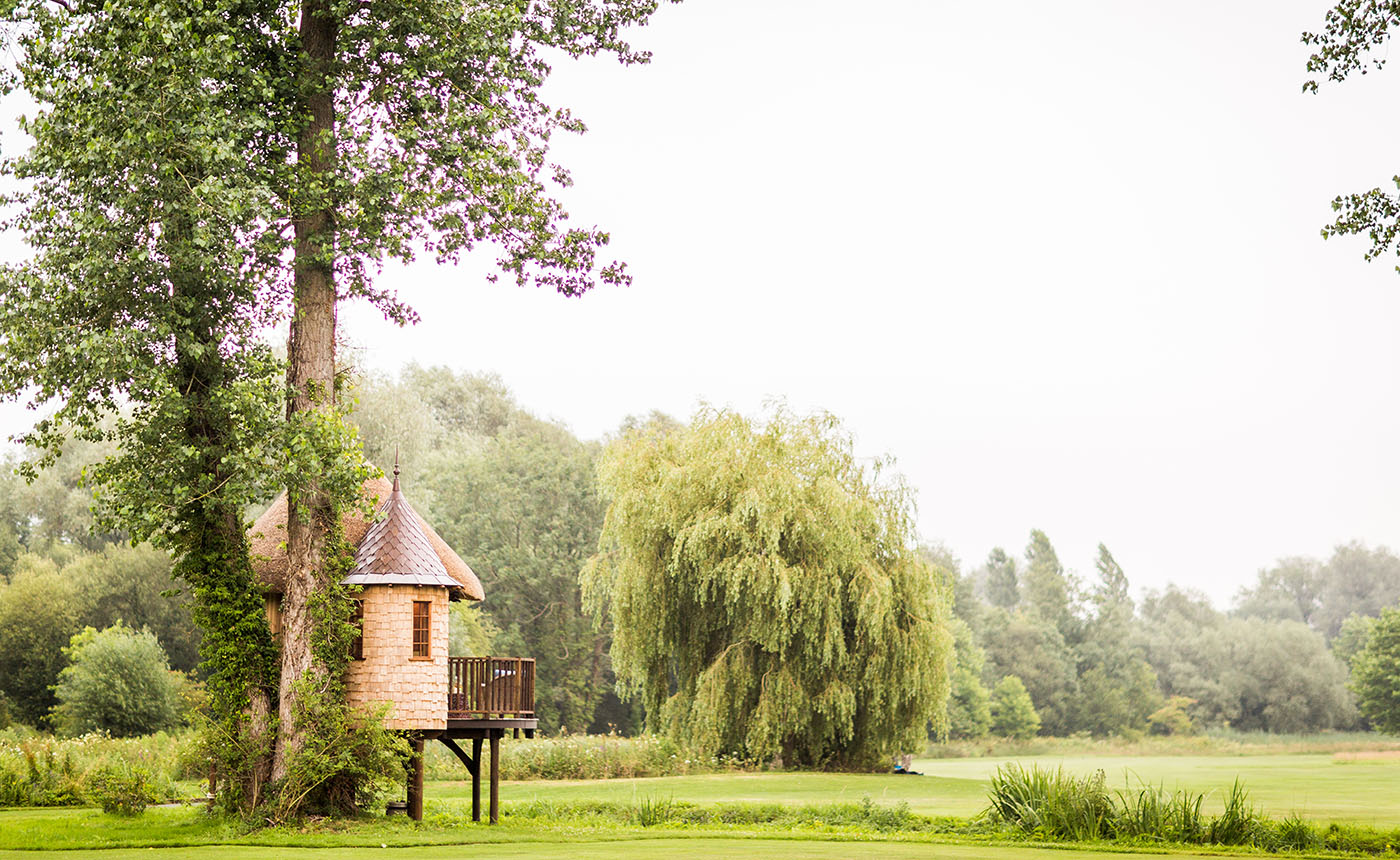 'Sunny spots near water features such as rills, rock pools and streams can create a tranquil calming location for a garden room, swinging seat or treehouse, but if you want to encourage more wildlife, give a small pond an undisturbed space with long grass around it to shelter frogs, toads and newts which will take care of your slugs and snails!'.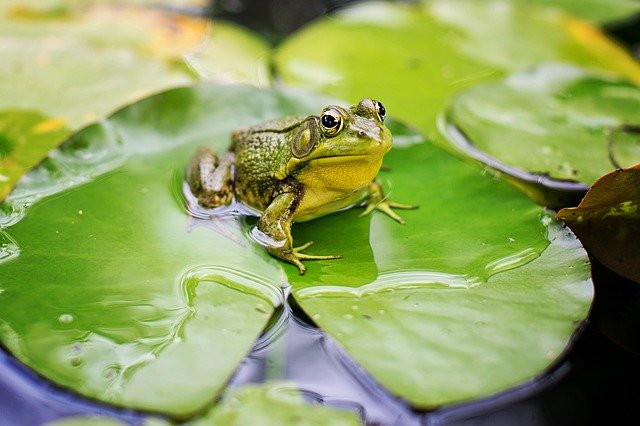 Atmospheric Lighting Suitable for Bats
The lighting scheme in your garden can make the difference between a beautiful garden, and a fantastic oasis! While they can make your outdoor space accessible in the evenings, they should be used to highlight visual features in your garden. Position lights up against trees for an uplight effect, for example, or use downlights to illuminate doorways and paths. Lights can also be used to lead the way from one part of the garden to another.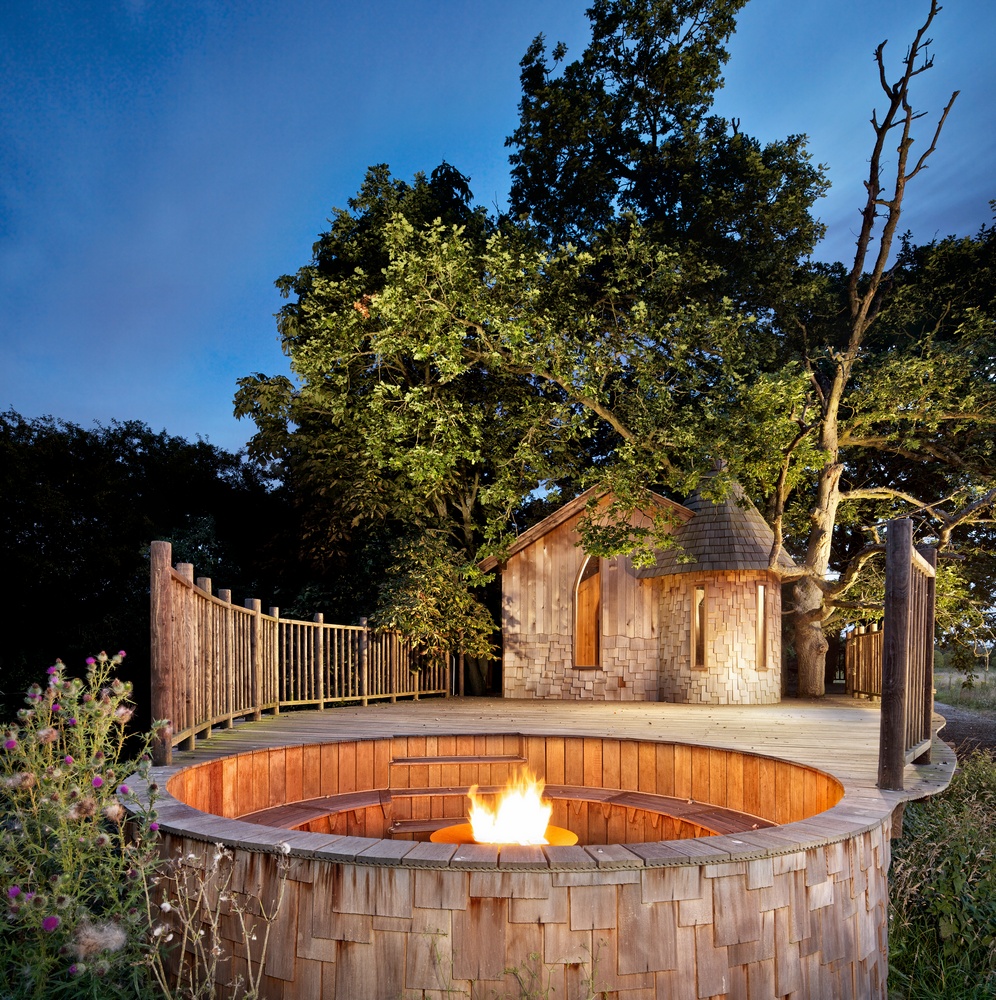 'Whatever the purpose of your garden lighting, remember that it will have an impact on the wildlife in your garden,' warns Claire. 'Artificial light can cause animals to feel confused, disrupting their natural ability to tell the difference between day and night. This, in turn, affects their feeding, breeding and movement patterns. Birds are also affected by artificial light – even this week, one of my clients said she had heard a robin singing in the middle of the night!! Her area has lots of street lighting, and the unnatural light can affect the bird's natural sleeping patterns. Remember, your garden can be a haven for activity in the evening, and if you look after it, you can enjoy a closer connection to it. Imagine sitting in your garden at dusk, in a cosy, secluded area watching bats!'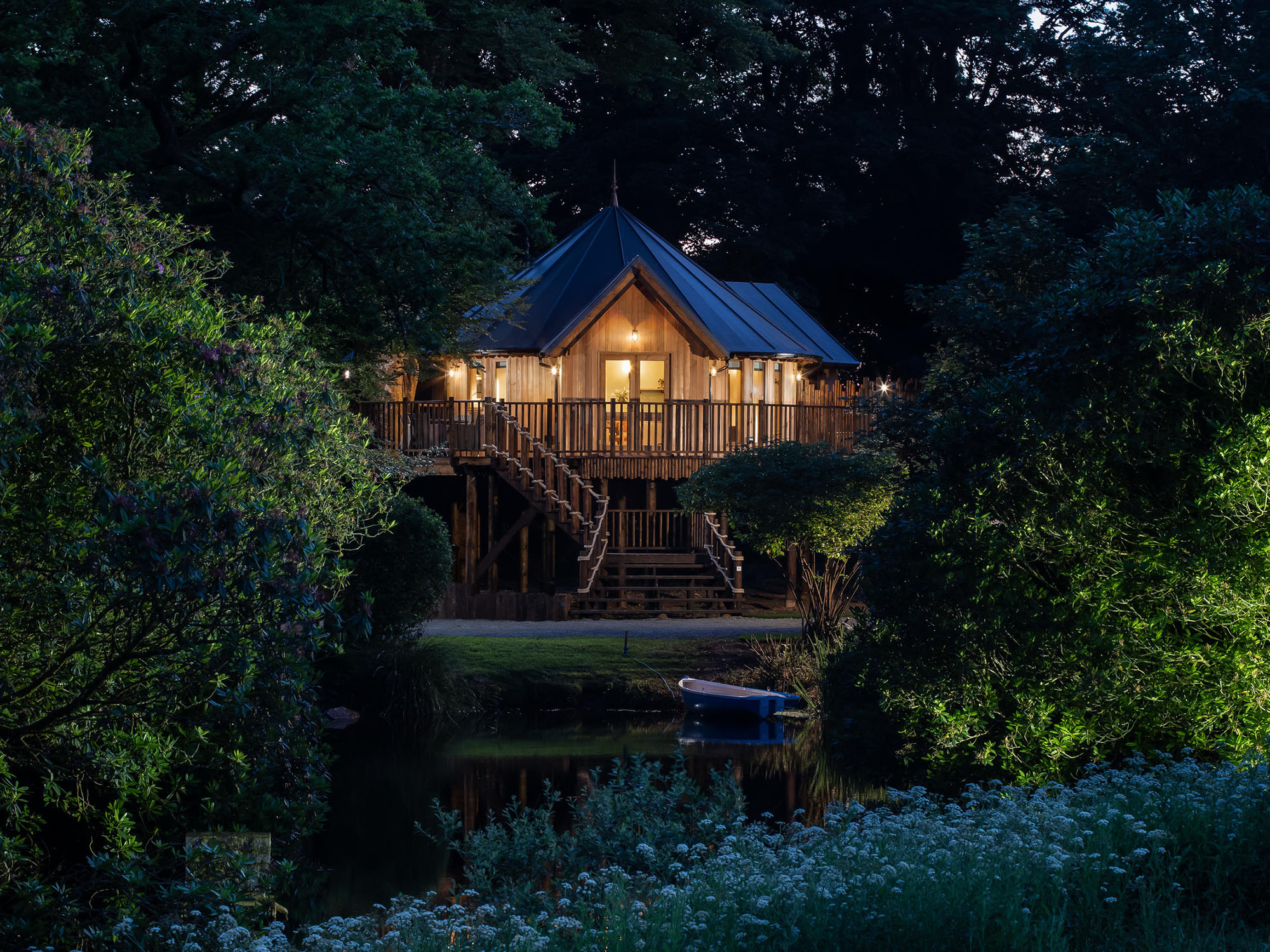 Bats feed on insects and moths which like the dark, so too much lighting may cause them to come out at different times and the bats can't feed. When considering your garden lighting, ask yourself 'what is necessary and what is luxury?' Depending on the size of your garden, we would look to create an area which is protected from light to encourage night-time wildlife activity. If you want to light for safety purposes, look at sensory lighting systems which are triggered as you walk past them. We would always suggest seeking the advice of professional lighting designers from The Institute of Lighting Professionals. This link to the Bat Conservation Trust has a lot of crucial information about how lighting can affect wildlife. Night scented plants work well to encourage insects, and bat boxes can also help to provide shelter.'
Giving Pollinators a Helping Hand
Bees and other pollinators are an integral part of our wildlife and ecosystems. Without them, the world would be in serious trouble. These insects are essential for pollinating trees and plants that provide habitats to wildlife. The bee population alone is at risk due to industrial agriculture, bee-killing pesticides and climate change, so we need to help these incredible little insects to our gardens. Growing flowers that are rich in nectar and pollen, such as lavender, foxgloves, sunflowers and dahlias will get things buzzing!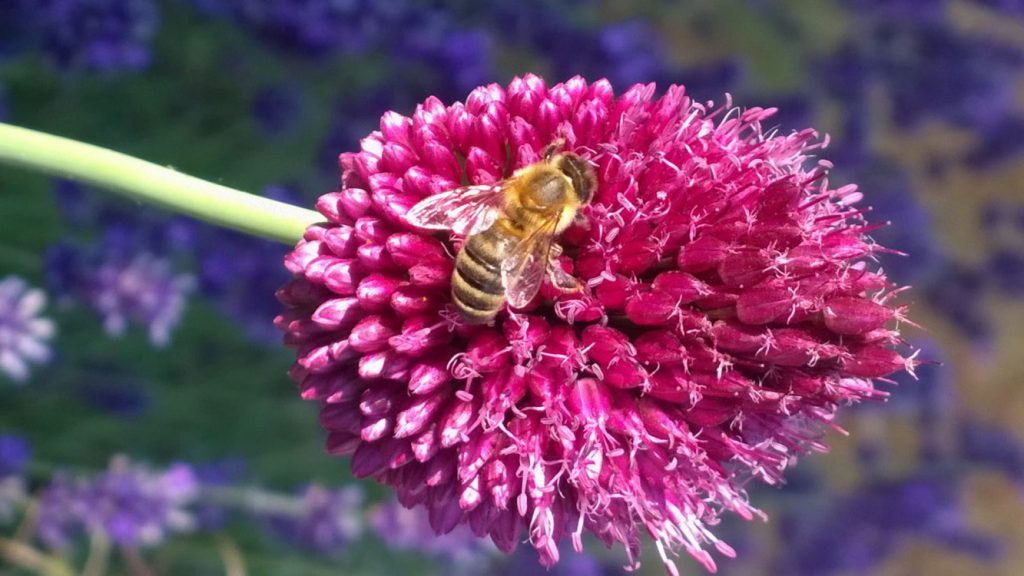 'You could drill holes into the timber of a garden structure, like the posts of a pergola or a treehouse,' suggests Claire. 'This will provide a nesting site for solitary bees. Anywhere you have a roof, whether it be a shed, a treehouse, a bike shed or a yoga studio, can incorporate a green roof. These are great as pollinating insects can forage for nectar, and sedum album is particularly suitable for this. Finally, the ultimate rule is not to use any harmful chemicals in your garden as they can cause serious harm to bees and other pollinators.'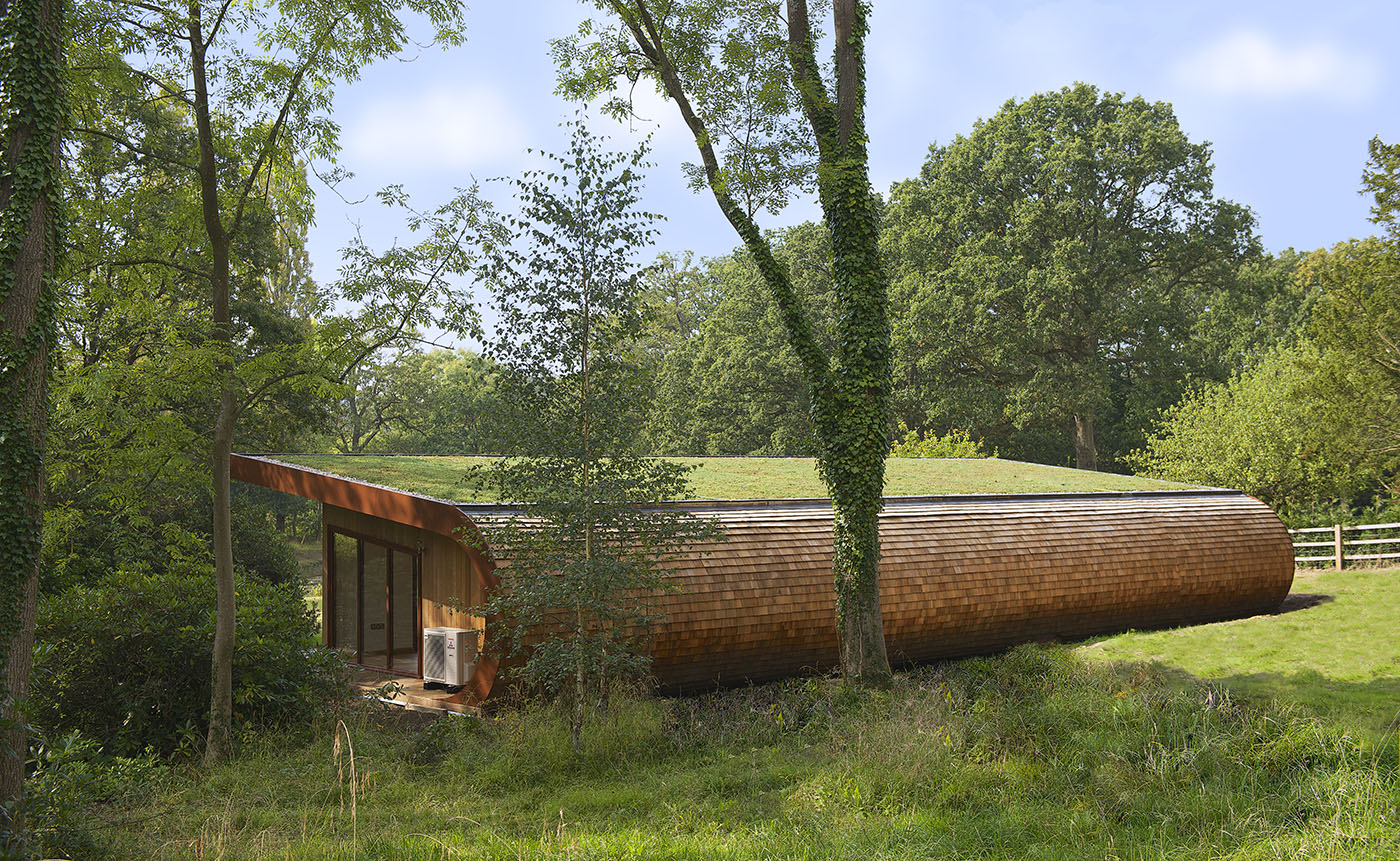 At Wilson| Vokins, Claire and Sarah believe that gardens are an extension of the self; reflecting our lives, needs and personalities. Using their extensive knowledge, skill and experience, they create gardens as individual as their clients. You can get in touch with them here. If you like the idea of creating a magical space in your garden for luxurious outdoor living, contact Blue Forest today to download a brochure and get inspired!