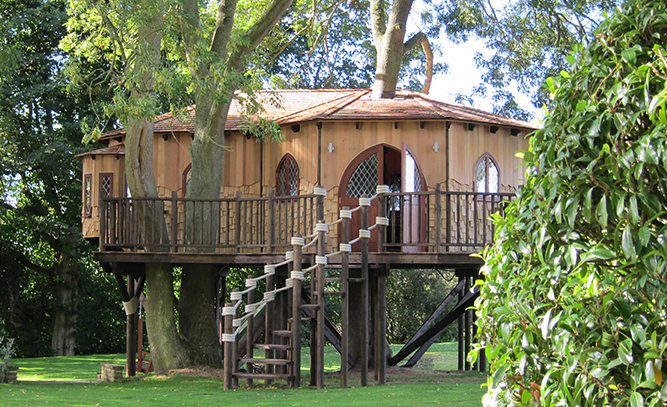 The word 'treehouse' invokes the idea of a child's sanctuary, where their imagination runs wild and playing takes on a whole new dimension. The creative mind is free to transform the wooden box in the trees into whatever it desires; all the while nestled right in nature itself. But what about adults working in treehouse offices?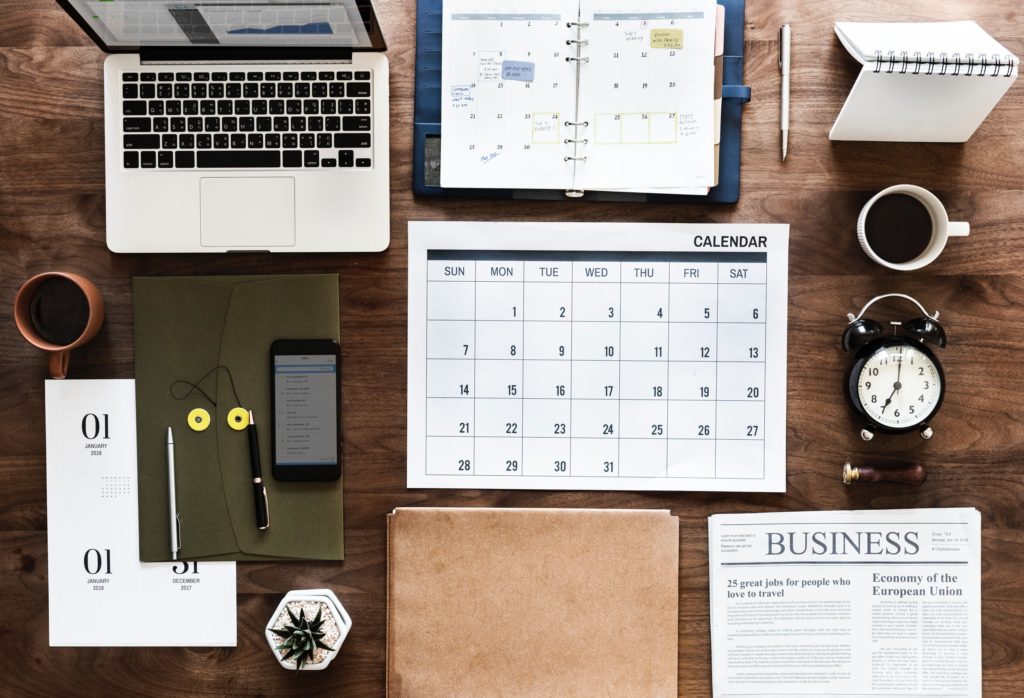 – And no, these ones aren't just a figment of the imagination.
Why build a treehouse just for kids? We believe that this sense of freedom should not be limited to those under a certain age. You can drive this same magical feeling into your workplace, bringing an element of play and limitlessness to something that in a conventional office, might feel restricted, and maybe even a little boring. Here's why a treehouse would make a wonderful home office:
Nature is a free and highly effective stress buster
Everyone knows that nature is one of the best stress reducers, so it makes sense that outdoor workspaces are a clever way to bring a feeling of peace to your working day.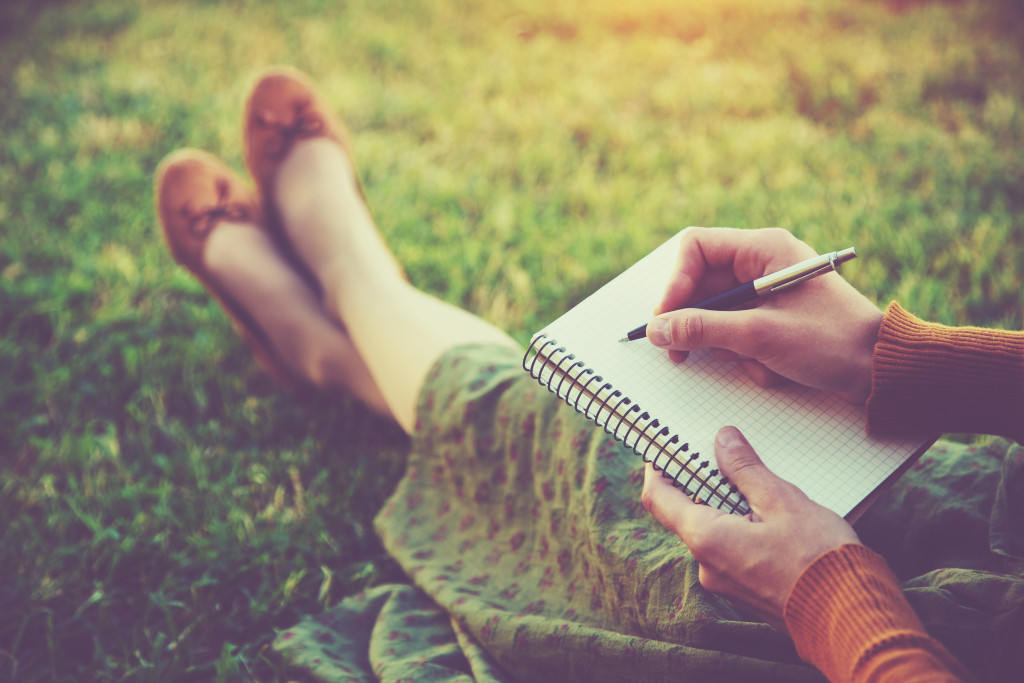 The rustle of the leaves will juxtapose with that stressful call, the birdsong will complement your deep workflow, and the fresh air flowing in will do more for your 3 pm slump than your cup of coffee ever will.
Draw inspiration from your surroundings
Nature has been an inspiration for creativity since the dawn of time. From cave drawings and hieroglyphics to modern documentaries and music. Being in the fresh air surrounded by living organisms creates a sense of wonder, no matter how big or small. Spending your working day in a treehouse office in the midst of all that mother nature has to offer will breathe new life into your ideas, allowing you to bring your work to an entirely new level.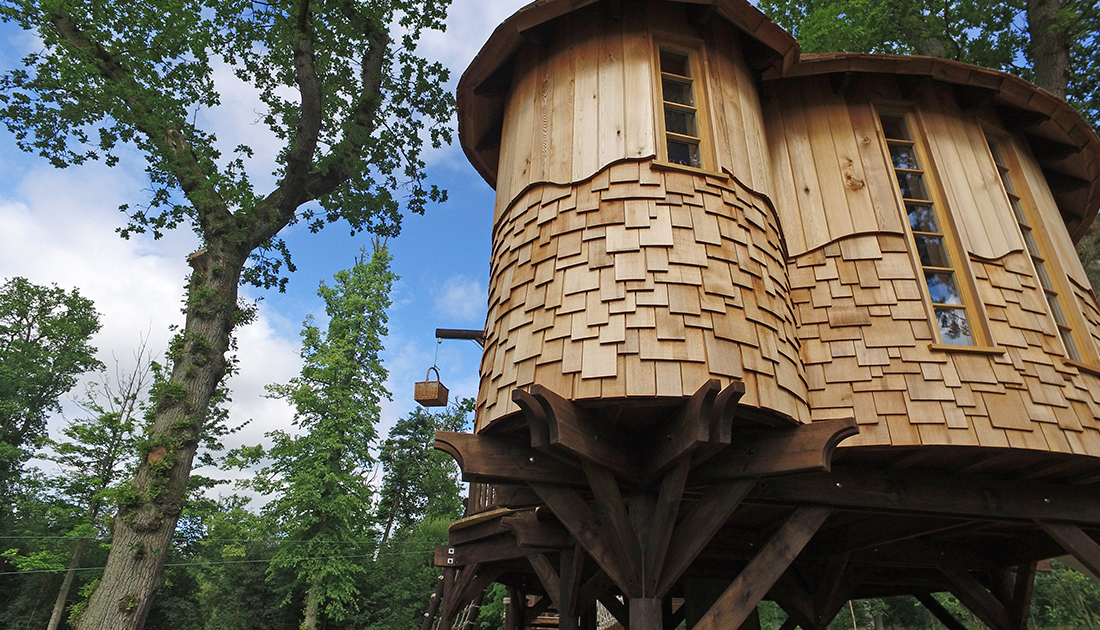 Not only does nature reduce stress, but it also increases happiness. We have all felt the same way sat inside a stuffy office, isolated from the outside world with no idea about what the weather is doing.
You could be sat freezing under the air conditioning or sweltering in the large stuffy room with only a couple of windows that open only a small crack due to health and safety regulations. You count down the hours until you can walk outside, across the car park, and drive home, with little more than 500 steps counted on your health app or smartwatch.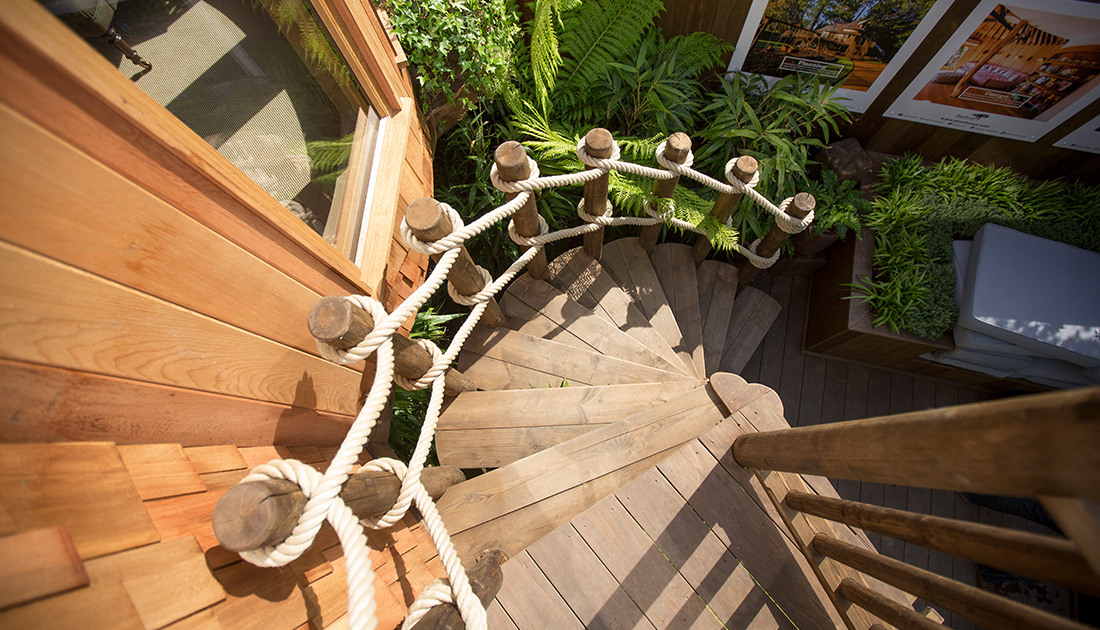 Now imagine you and your employees or colleagues are sat in your outdoor workspace with the gentle breeze running through the air, or you hear the relaxing pitter-patter of rainfall on the roof, completely in tune with the elements. The day will fly by, more likely to have been filled with inspired work with a sense of true satisfaction when it's time to descend the ladder and back onto solid ground. We really do believe that treehouse offices are the key to happy careers!
A distinct separation of work and home life
Treehouse offices offer not only an intangible separation from work and home life, it also offers a very physical one. The simple act of returning to earth after a day in the trees will help ground you back into your personal life, hopefully allowing you to maintain a better balance between your work and home time.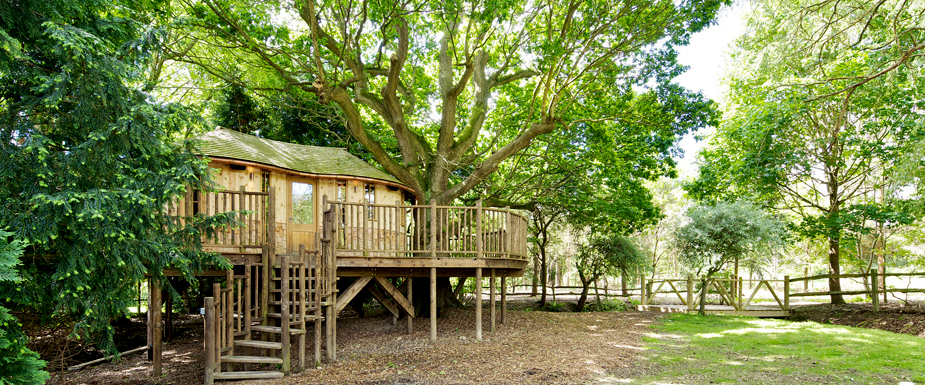 The benefits of working outside are well documented! A treehouse office will offer the opportunity to harness the sheer power of nature and channel this into your work. Outdoor workspaces are becoming increasingly popular, especially among creatives shunning the conventionality of an at-home office or office block that does little to inspire and embracing the freedom and inspiration that comes with a solution like a treehouse office.
So if you're still asking yourself, "why build a treehouse?" our response is, "why wouldn't you?"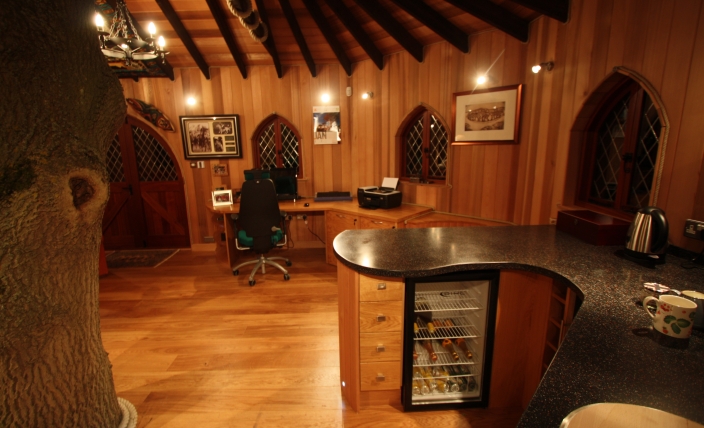 The Treehouse Office, built and designed by Blue Forest, has a kitchenette with a wine cooler.
If you love the idea of working from home up in the trees and would like to know more about our treehouse design services, then feel free to contact the team today, or download our brochure!