Our love of the outdoors and our passion for creating something beautiful and meaningful out of wood is what made us realise that partnering with The Oak & Rope Company was a brilliant way forward. Like ourselves, all Oak & Rope designs are original, sustainable and expertly crafted in their workshop in the Kent countryside. We are delighted to be able to offer a selection of these products on our new eCommerce website that will be launching in July 2021.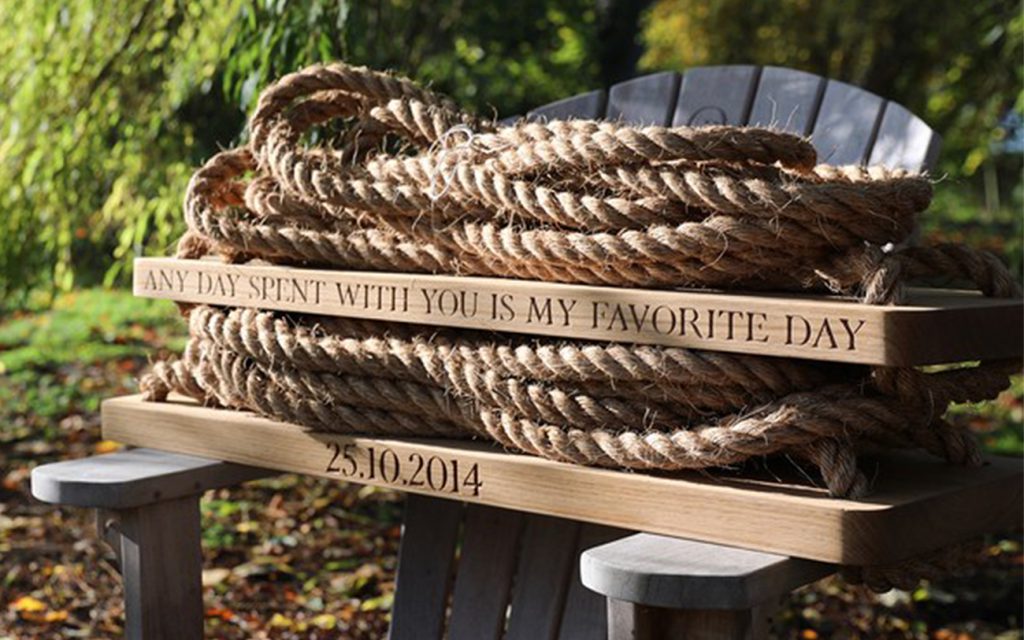 Swinging into Summer
Blue Forest Founder and Managing Director, Andy Payne, grew up in Kenya, Africa swinging on jungle rope swings and climbing trees, so we were naturally drawn to The Oak & Rope swing collections. Created using predominantly super prime, kiln dried European oak, that comes from an old family run sawmill in Italy, the swings are then handcrafted by exceptional craftsmen who have perfected their skills over time to ensure they bring out the natural beauty of the wood in each and every product.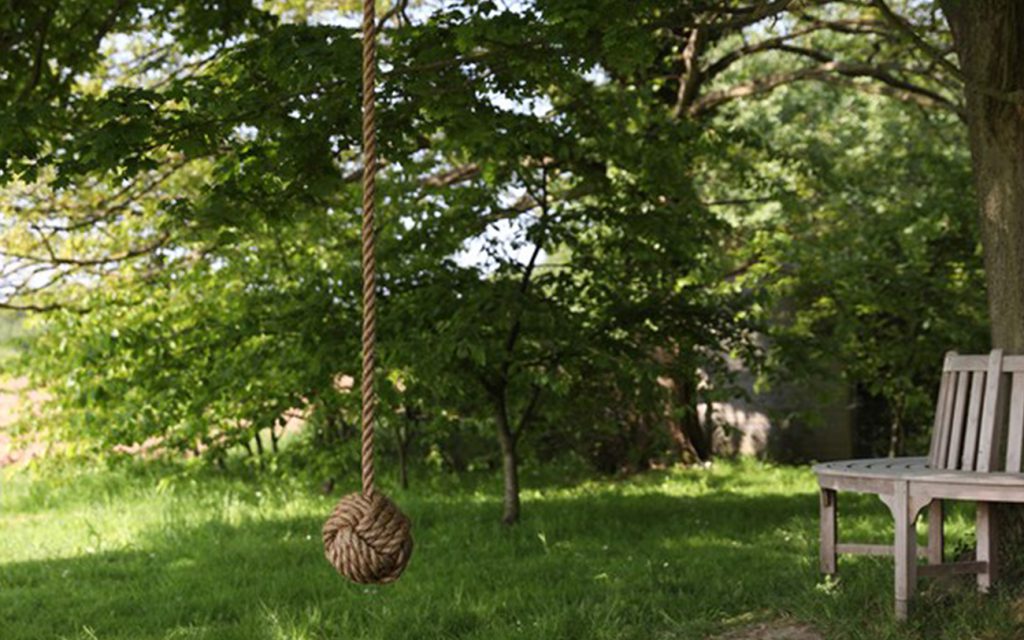 From round swings, to balls swings, couples swings, swing seats and rope ladders – the options are endless! The beauty of The Oak & Rope Company is that all their items are able to be personalised with either a name, message or important date, making them the perfect gift for any special occasion.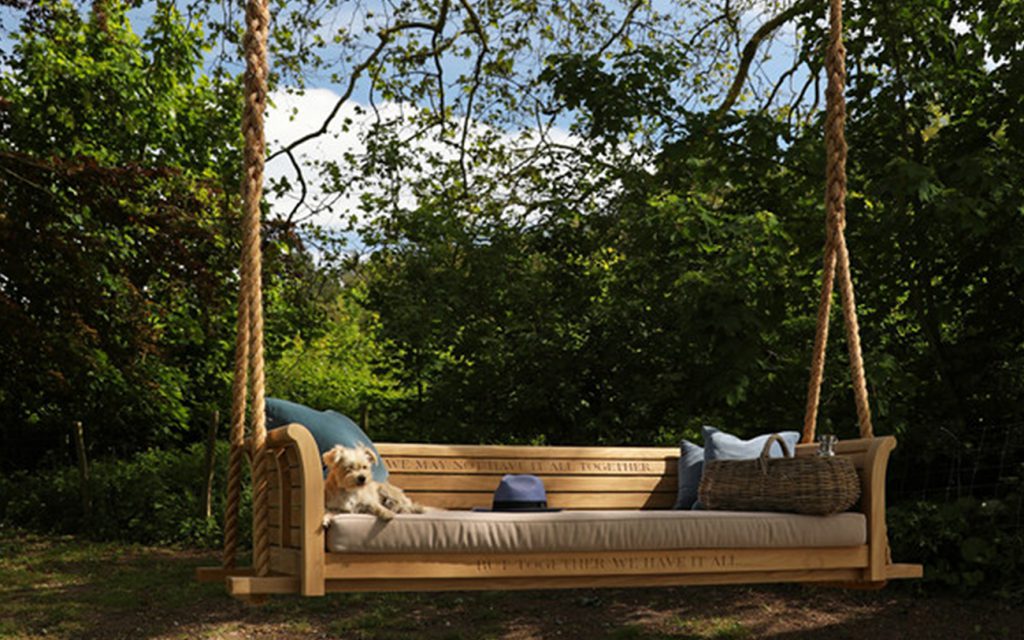 Beautifully handcrafted and personalised
The swings, being made from natural oak, are perfect for outdoor use due to the naturally high levels of tannin in the wood. This means that they will weather to a beautiful silvery grey over time and do not need to be treated. All swings are supplied with either 6m or 8m of rope, however you are able to increase this length if required, so you get the perfect swing. You will also get a wonderful guide to hanging your swing, making sure you get the maximum enjoyment out of it!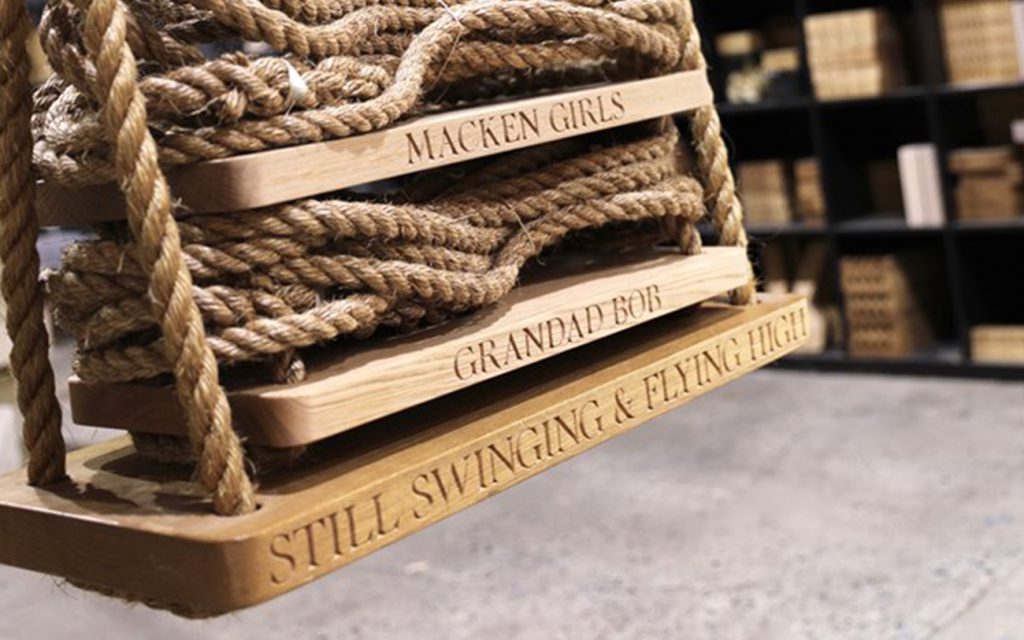 To celebrate the launch of our partnership, we will be giving away one of their beautiful Rope Ladders – so do watch out on our social media pages for this. The ladder comes with 5 steps and 2m of rope above the top step, and whether it leads to an amazing treehouse or a special hideout spot, it will provide hours of endless enjoyment. You are able to engrave names or encouraging messages on each step, creating a wonderful personalised ladder that will last for years to come.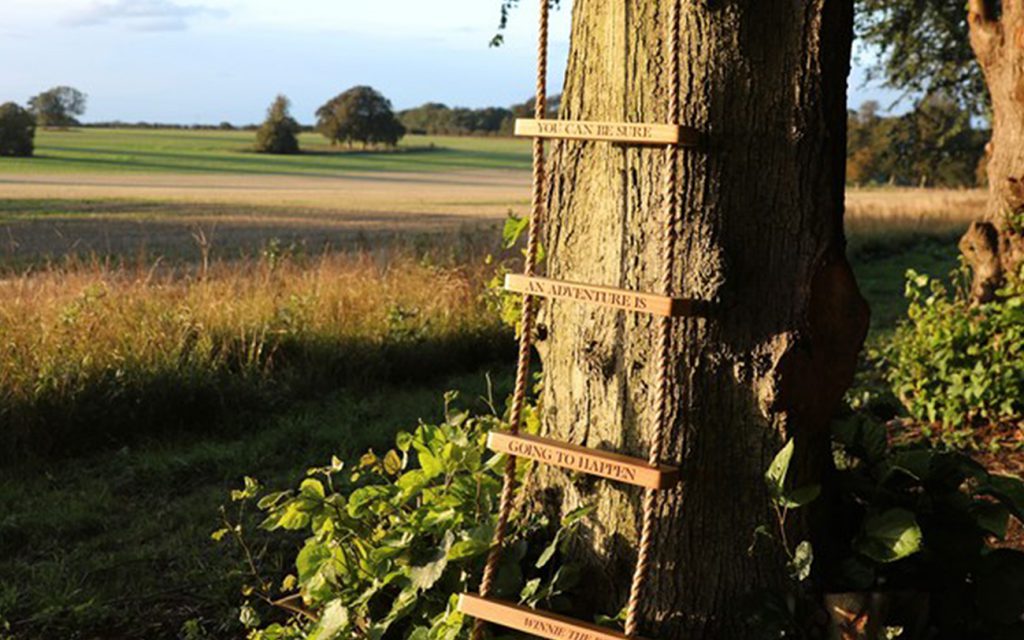 We will be launching our online store within the coming weeks, so please do keep in touch as we add new products and announce more partnerships during the course of the year! If you would like to chat to us about a treehouse design or potential partnership, please contact us on 0182 750090 or email info@www.blueforest.com.