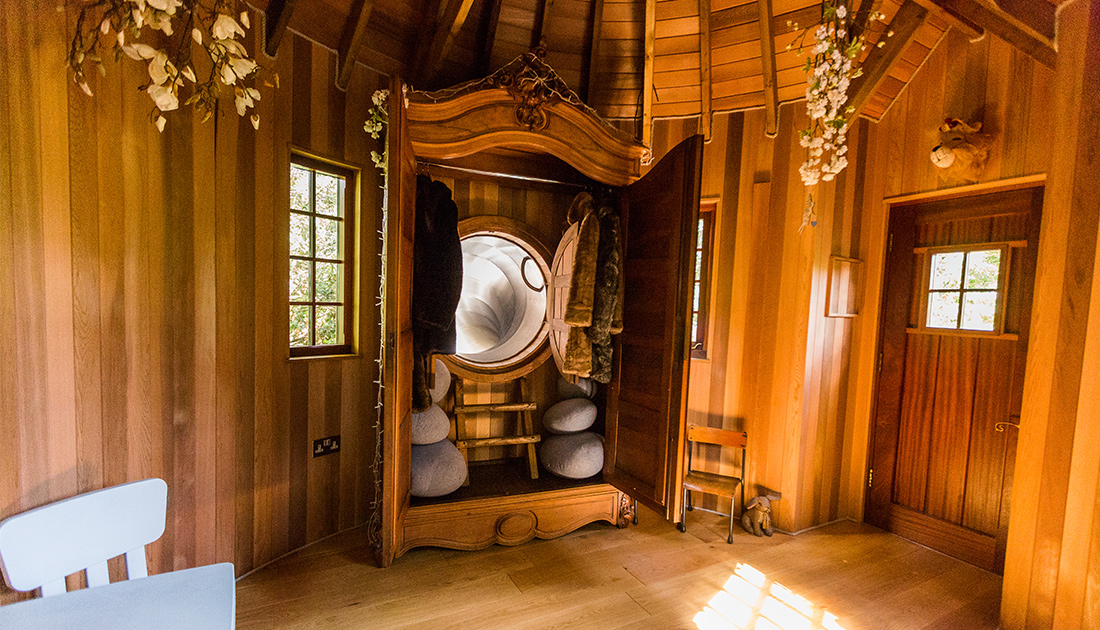 We love these super creative interior design ideas for kid's treehouses and playrooms, with their charming details and fun concepts!
The outside of a treehouse is just the tip of the iceberg – we know that the inside offers a magical opportunity for imaginative designs and fun features, which is why we offer a unique interior design service to our clients. Fabrics and furnishings add an extra element to any space, and a room up in the trees is no exception!
Without these finishing touches, a treehouse can easily feel empty and unused, so we go to great lengths to create a scheme that complements a hideaway's style. Get inspired by our favourite treehouse interior design ideas for kids, which can also be used in other areas of your home too!
1. A Pile of Pebble Pillows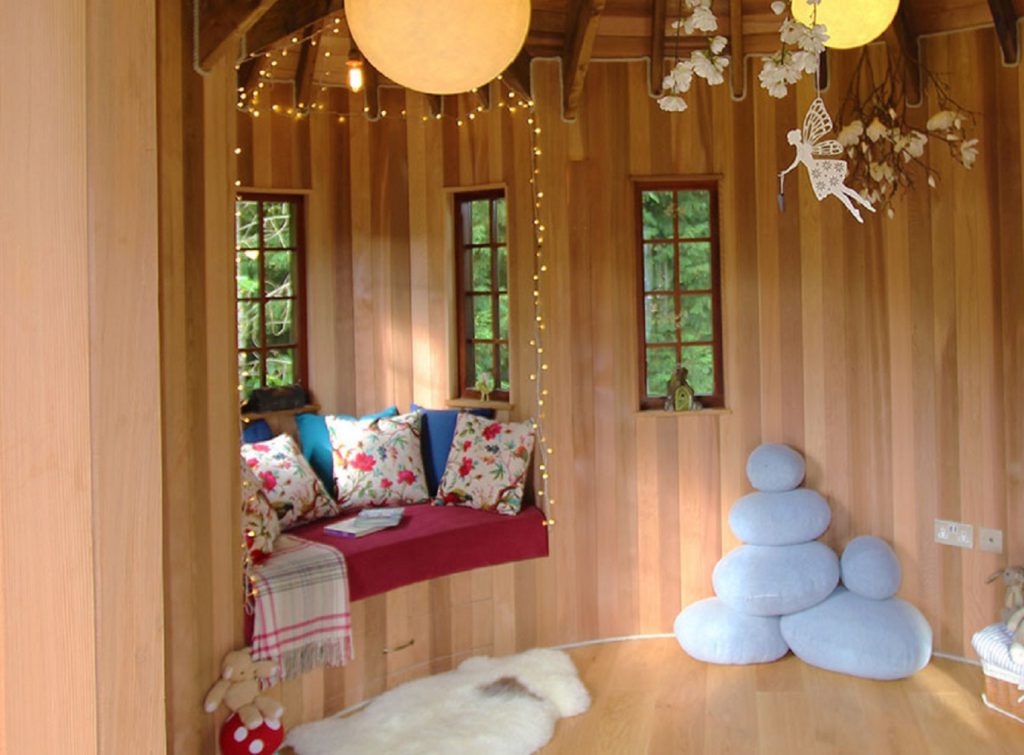 Don't leave floors bare, which is a common mistake in curved rooms. These pebble pillows are ideal for stacking on one side, and are loved by everyone who sees them! Scatter them about the floor to use as cushions during storytime.
2. Hanging Tree Branch Lighting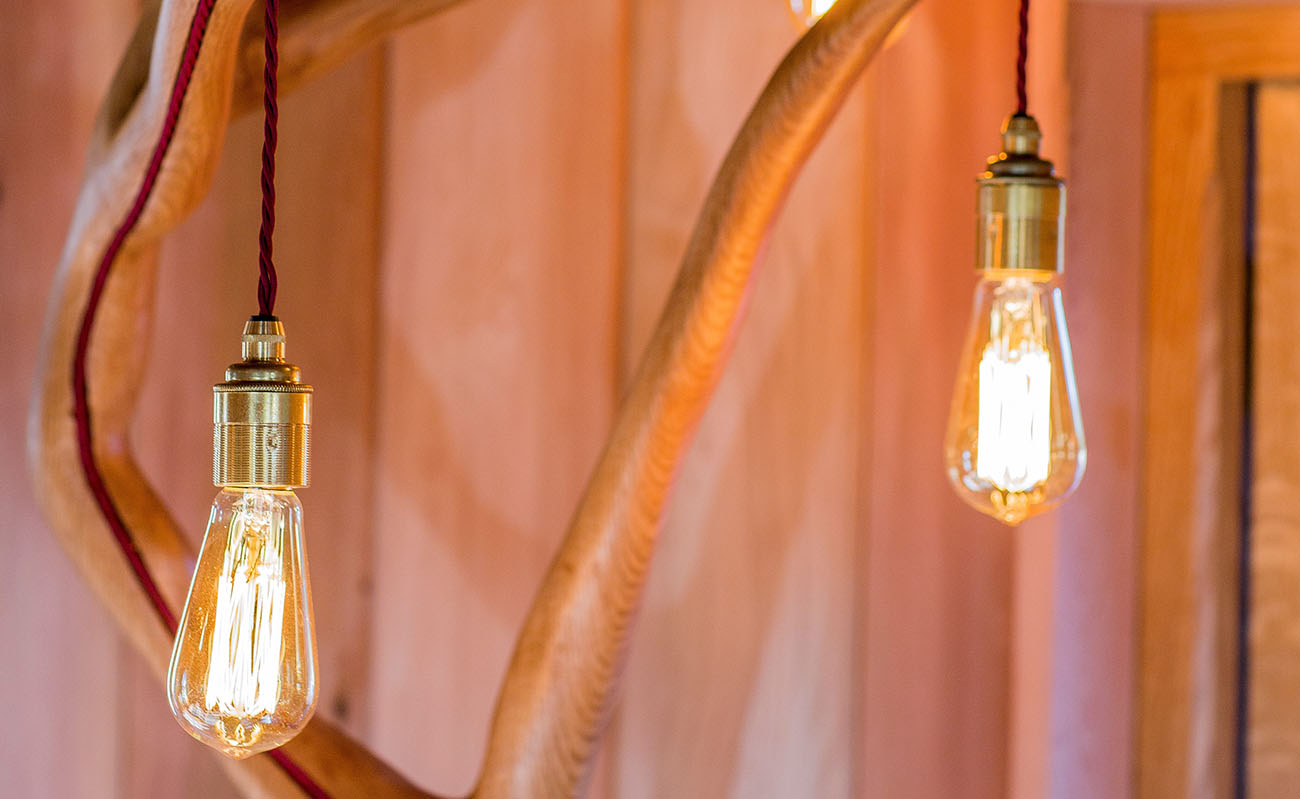 Hanging bulb pendants have been a popular trend for a while now, but opting for a design that stands out like this wonderful tree branch will add a bright and fun element to your child's room.
3. Perfect for kid's treehouses! Classics with a twist…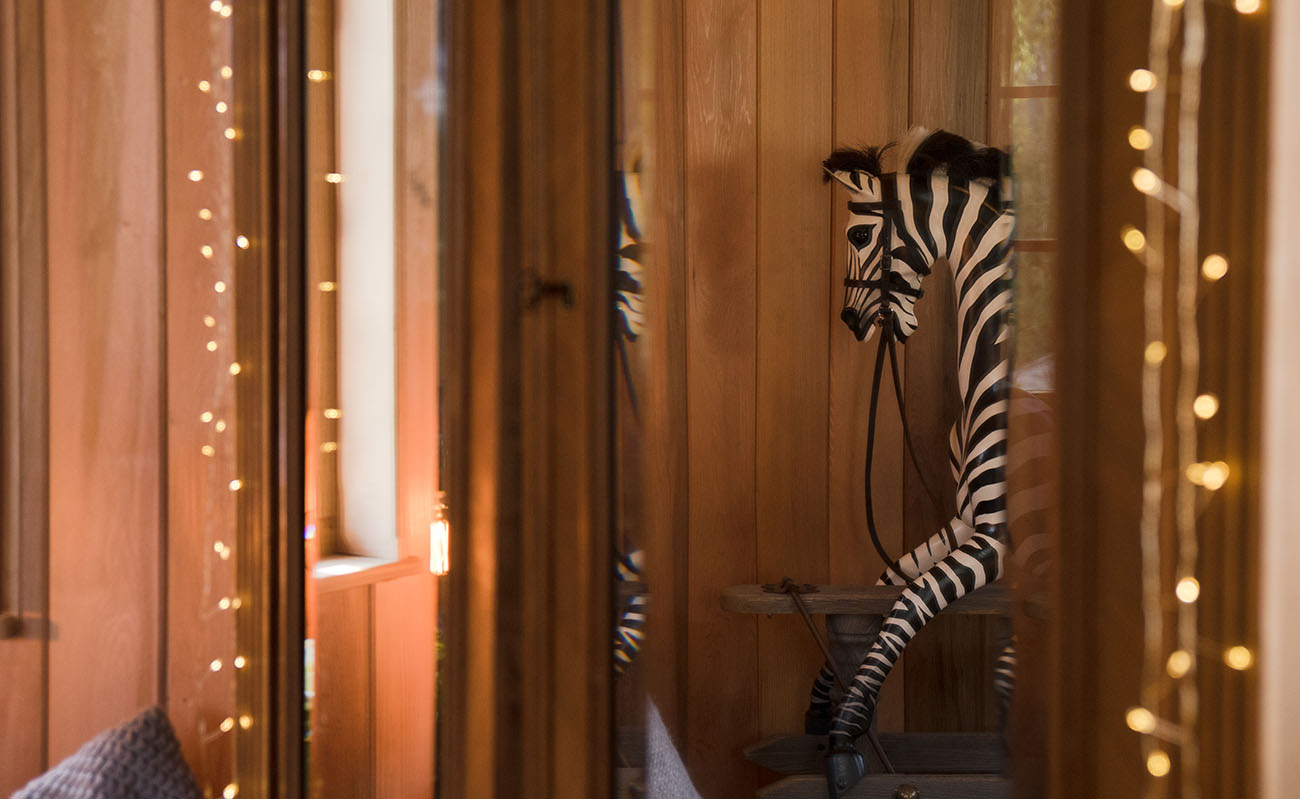 We often find that it's the classics that children treasure the most as they grow up. A beautifully crafted rocking horse is guaranteed to be a family heirloom, and something like this painted zebra is ideal if you are looking for a design with more pattern and personality.
4. Fun, snazzy treehouse lighting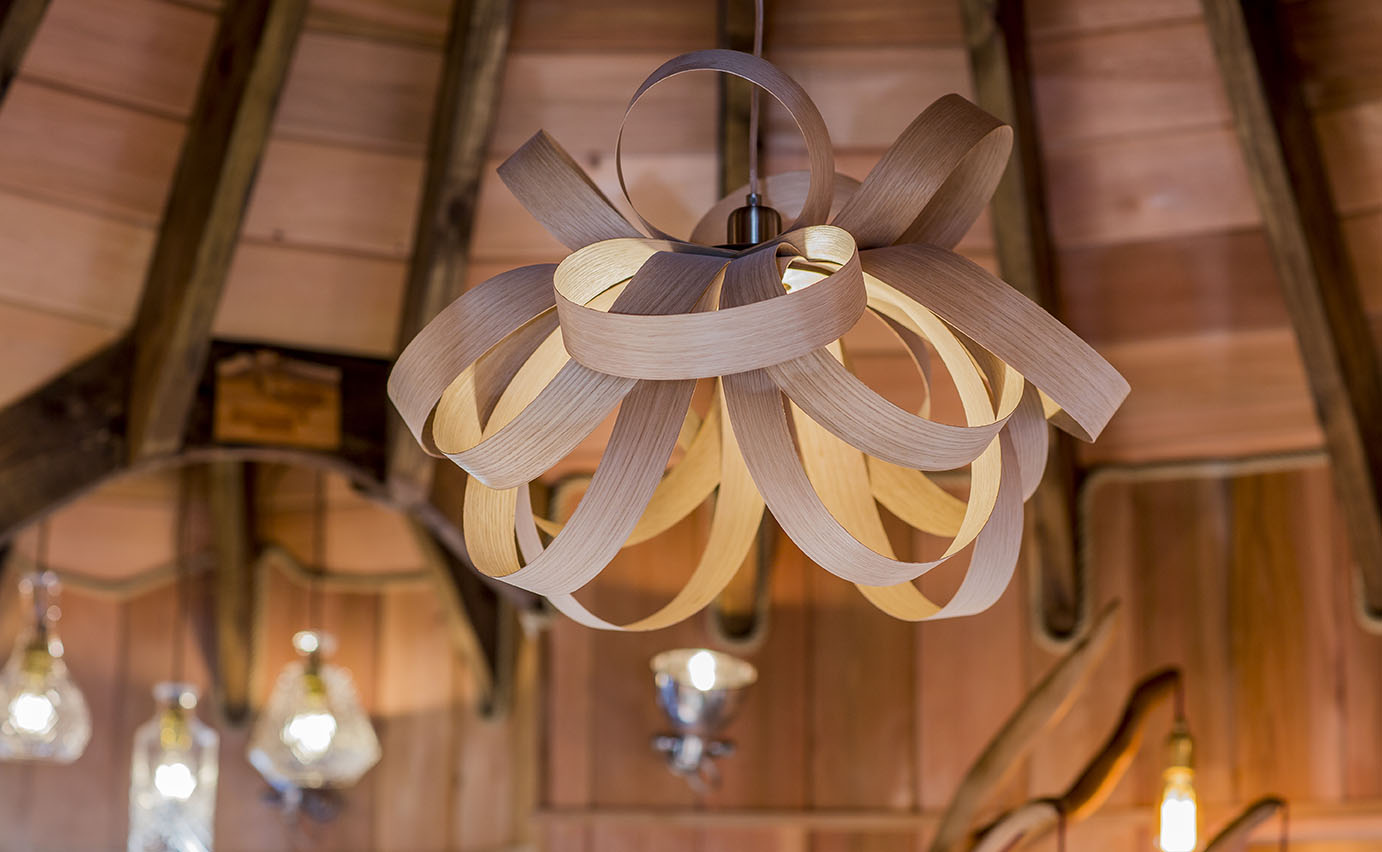 Of course, it's important to blend practicality and fun together, and this unique light pendant from Tom Raffield perfectly complements the treehouse's timber walls.
5. Cool and neutral for a teenage hangout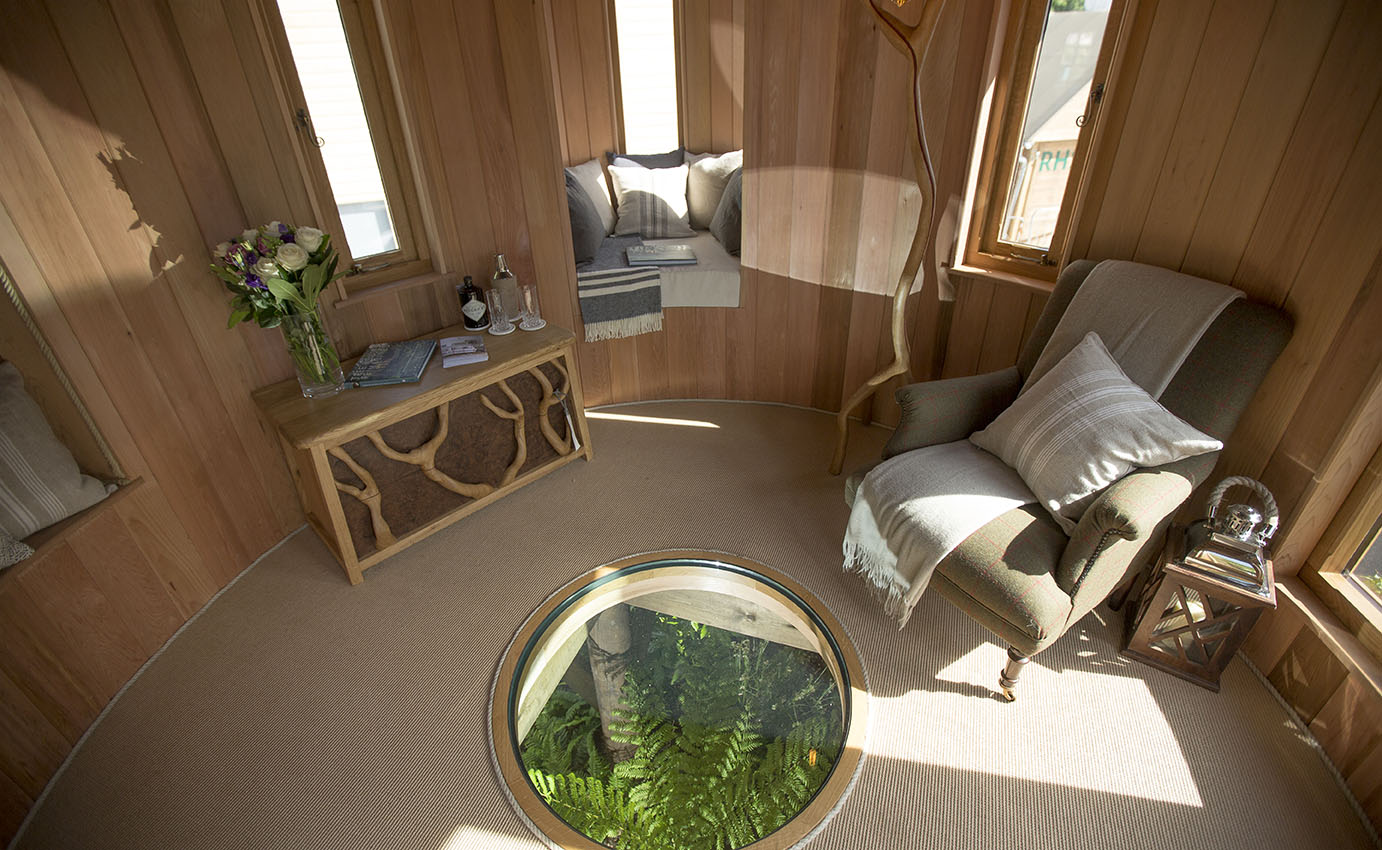 This interior is all about cosiness – it's a place to retreat to at any time of year with a book or a film. Building up laters of neutral and light blue fabrics, the interior scheme is timeless. The fresh green of the planting adds a pop of colour through the glass floor, a great feature which still makes the treehouse fun!
6. Little twig coat hooks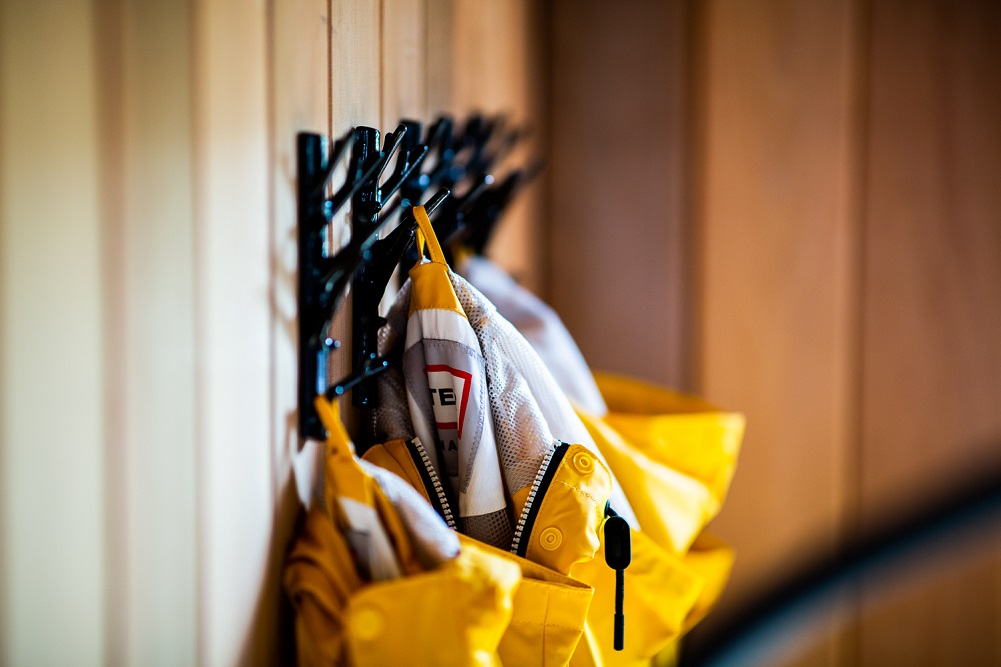 When you think of coat hooks, they never look quite as fun as these twig designs – perfect for hanging up little raincoats or school bags when it's homework time.
7. A fairytale giant book table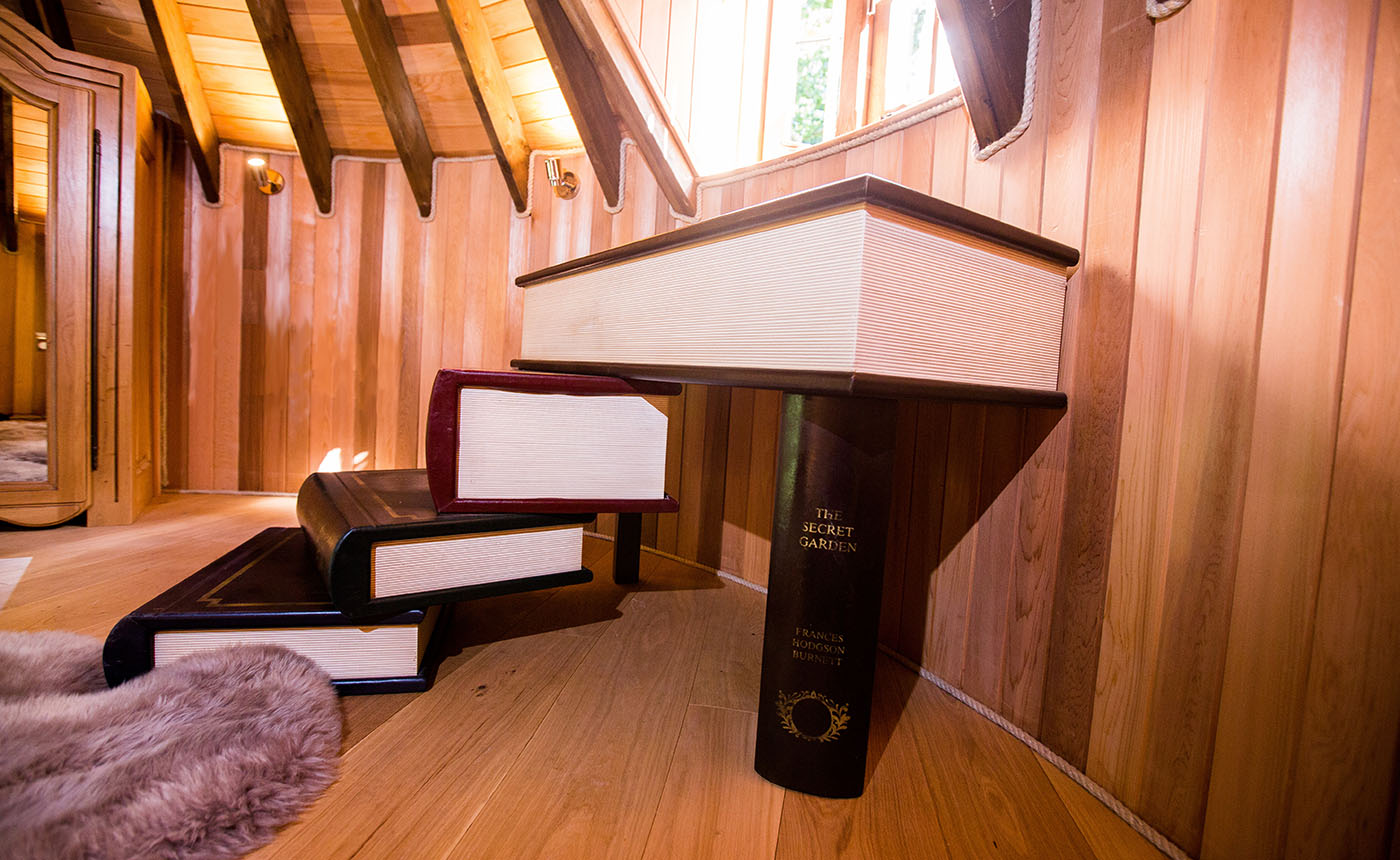 We designed this magical giant book table with real fairytale titles running along the spines. This writing desk is completely at home in any children's treehouse, where it blends in with the enchanting feel.
8. Bright and beautiful colours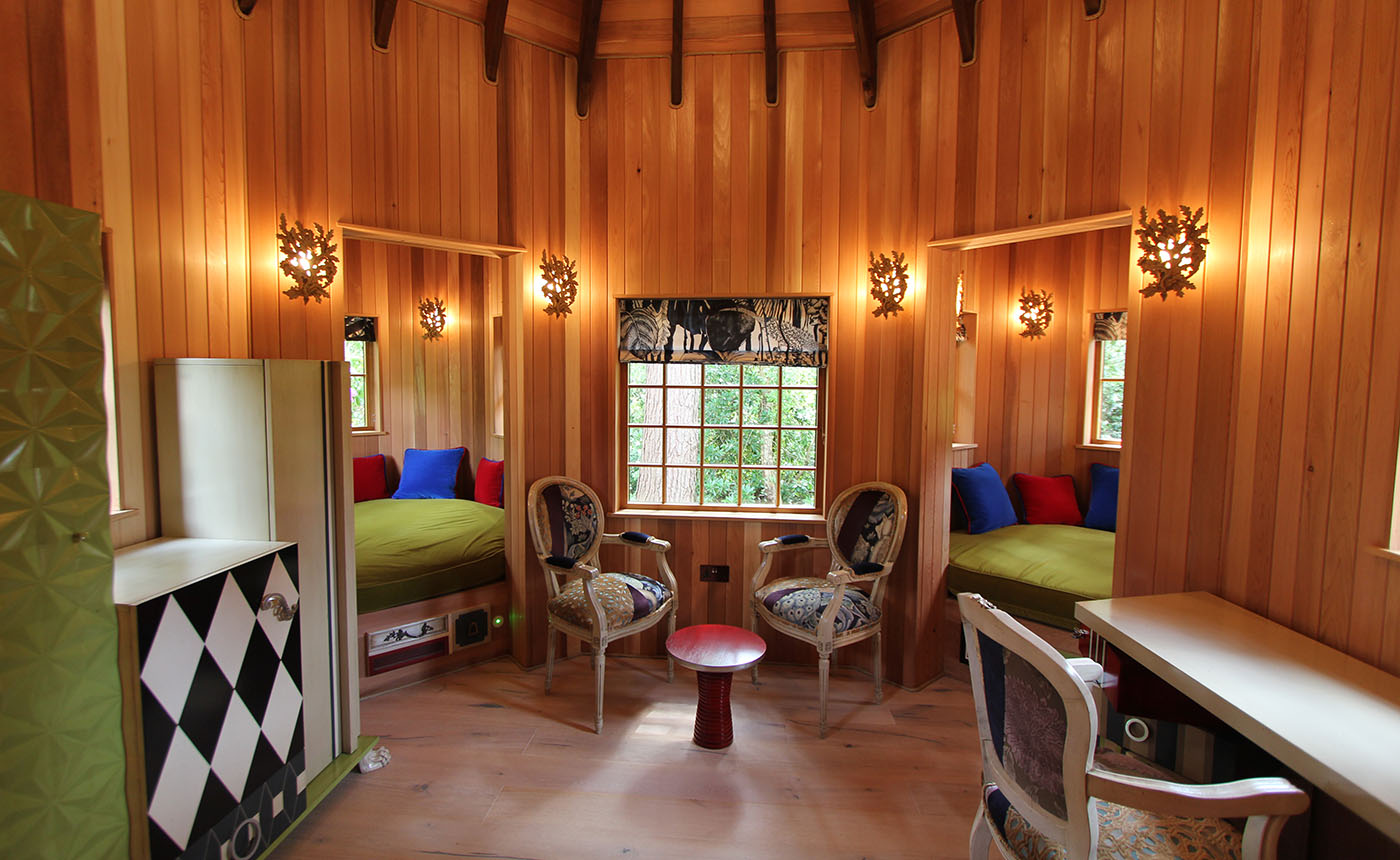 This treehouse has been decorated using the child's favourite colours, proving that maximalism can work really well against natural textures like timber. Decorative oak leaf lighting adds a magical touch to the treehouse.
9. Busy bumble bee handles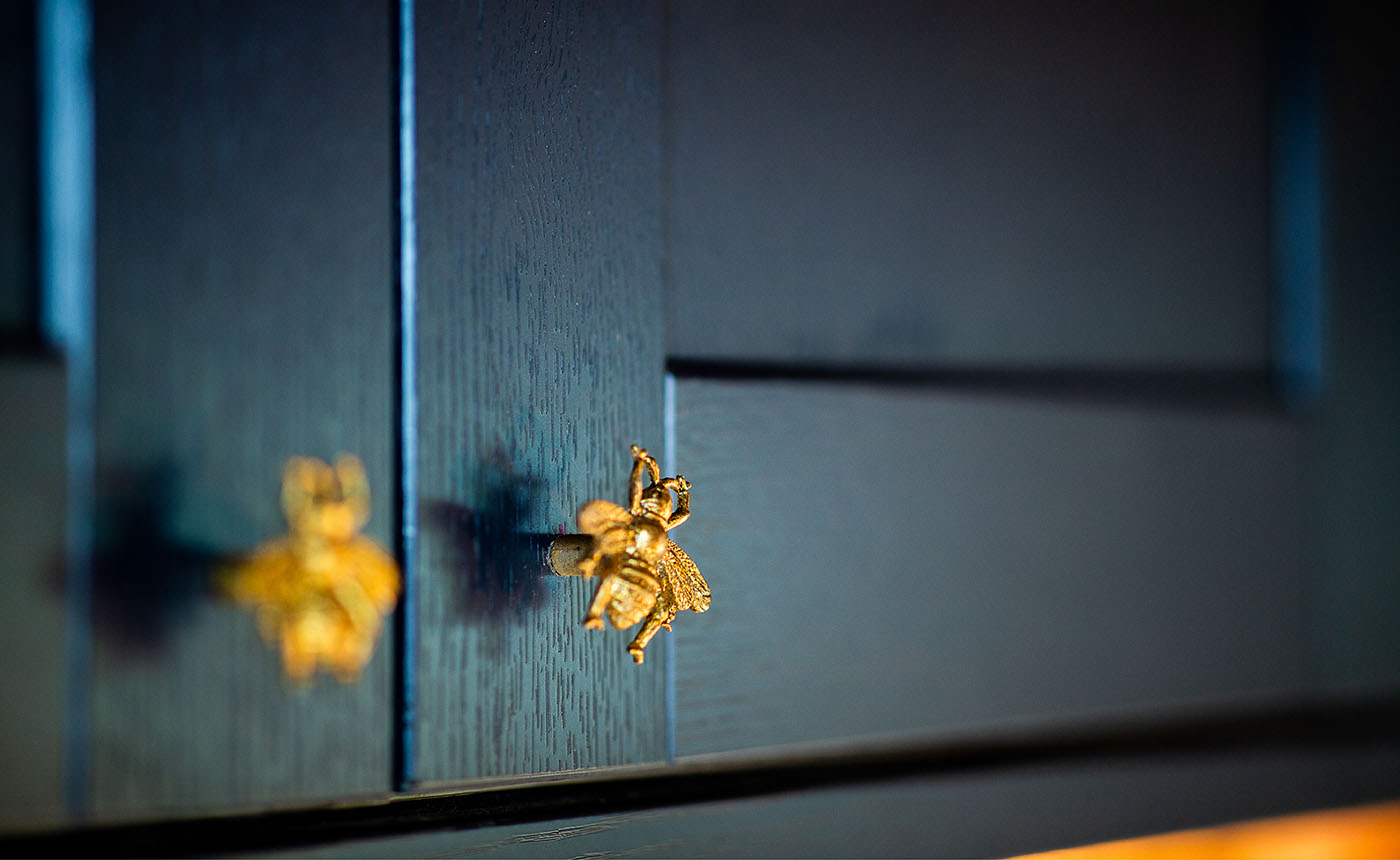 Add fun elements to the treehouse with cute little touches – like these bumble bee cupboard and drawer handes.
10. Enchanting woodland headboards
Perfect for sending your little ones off to a fairytale dreamland, these woodland headboard carvings are designed with tiny LED bulbs, which act as glittering nightlights. Great for sleepovers!
11. The ultimate swinging bookshelf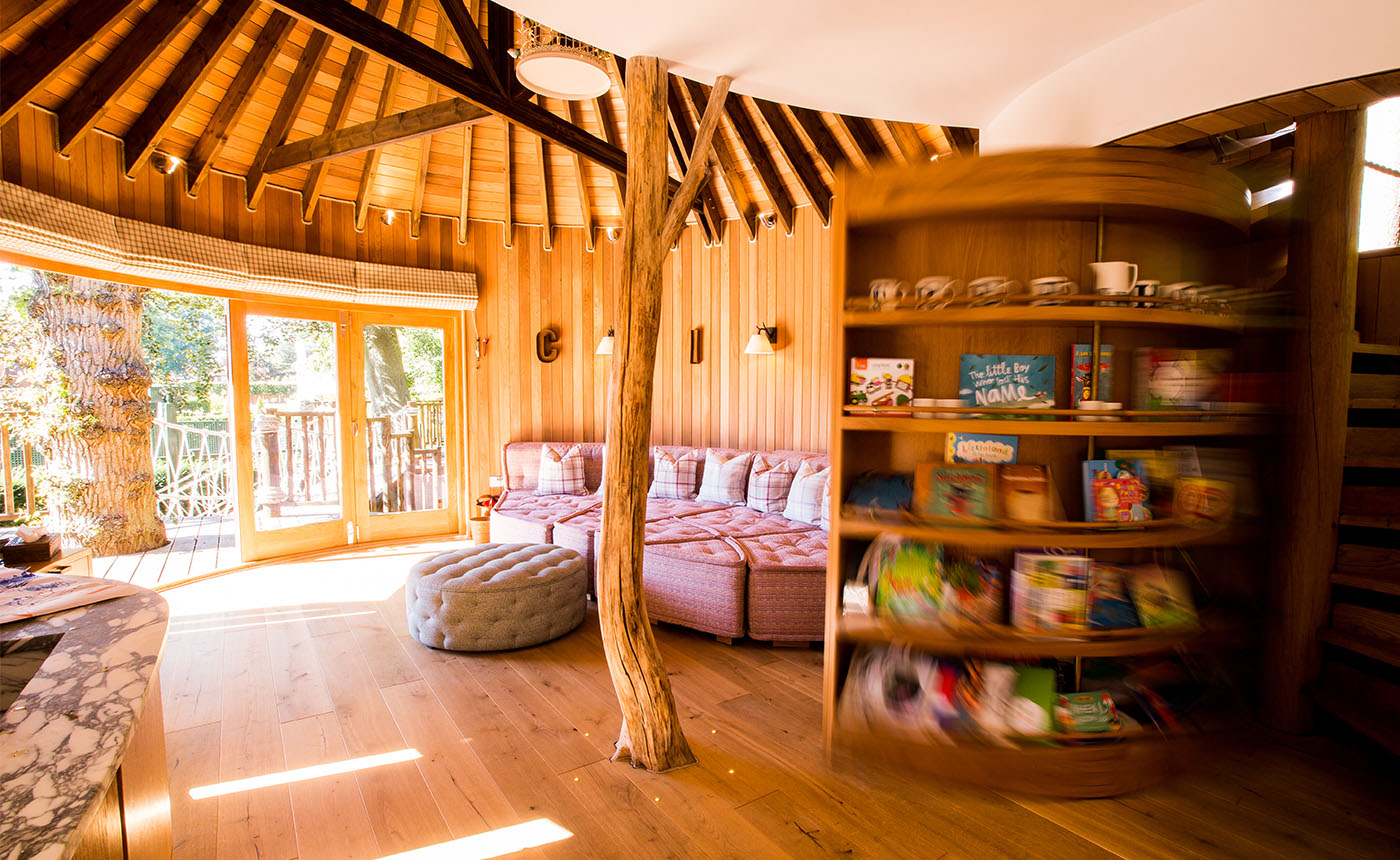 The best kid's treehouses are the ones which are packed full of surprises. This treehouse has a secret staircase hidden behind a swinging bookshelf door, which leads up to a private playroom on the next level.
12. Kid's treehouses need plenty of storage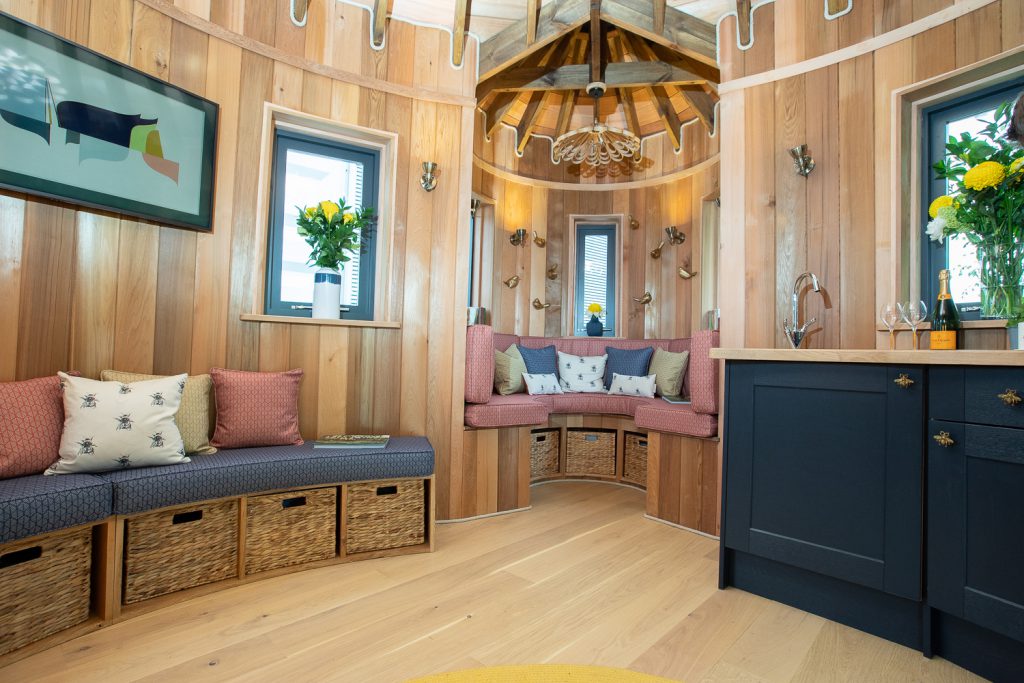 With super soft seat cushions and stylish animal wall ornaments, this treehouse offers an attractive reading nook where the children can sit and enjoy their favourite stories. Made from intricately woven willow grass, these chic storage baskets are a natural fit for the treehouse. Toys, art supplies and other essentials can be easily tidied away after each day.
13. Hanging flowers and fur coats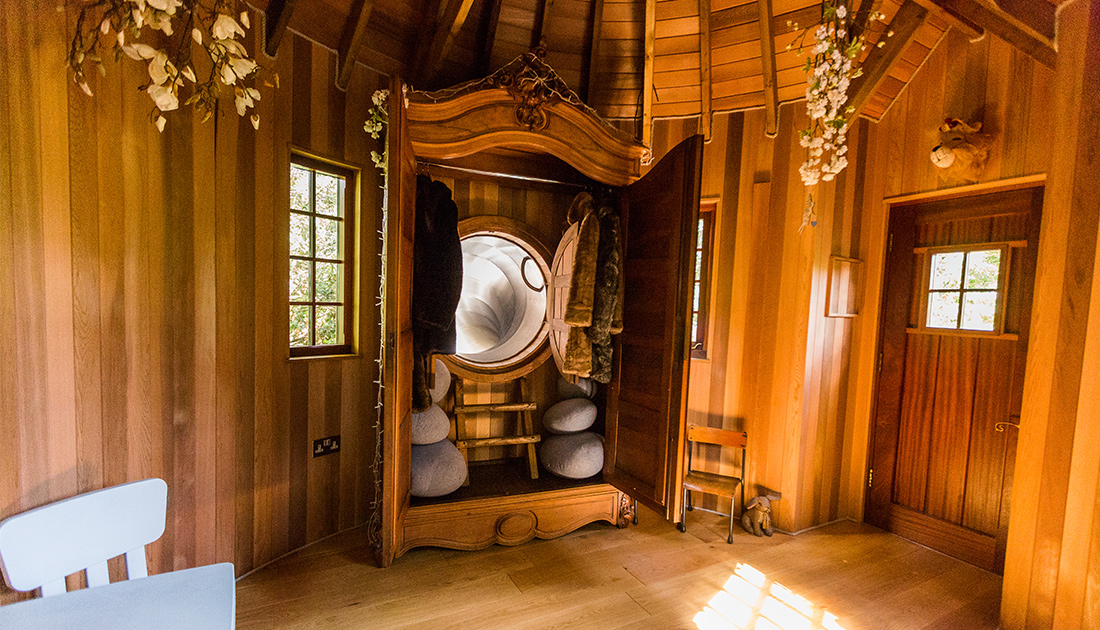 With delicate blossoms in soft white cascading from the ceiling, this scheme blends in beautifully with the natural style of the treehouse. The wardrobe opens up to reveal Narnia-esque fur coats hanging on a rail, which can be pushed aside to reveal a thrilling stainless steel slide.
14. Add a splash of colour with a graphic rug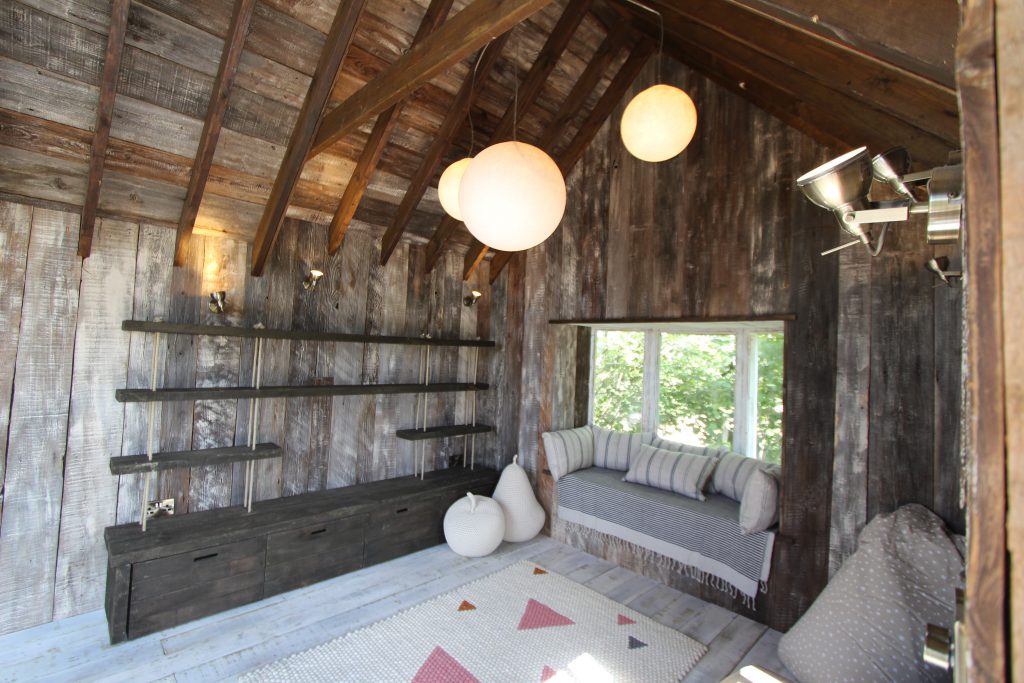 Add your own signature style to a room with a luxury rug that adds colour and interest to a contemporary interior. With a range of colours and patterns to choose from, your children will be sprawled across the floor with their toys in no time.
15. Ball pit. Enough said. Every child's dream.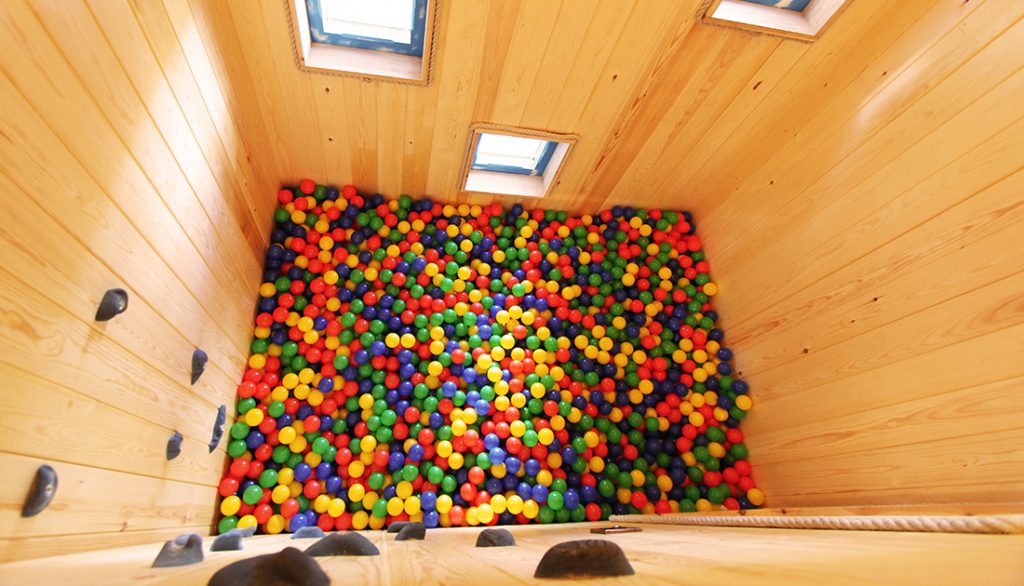 16. Rustic cabin bunk beds with cosy blankets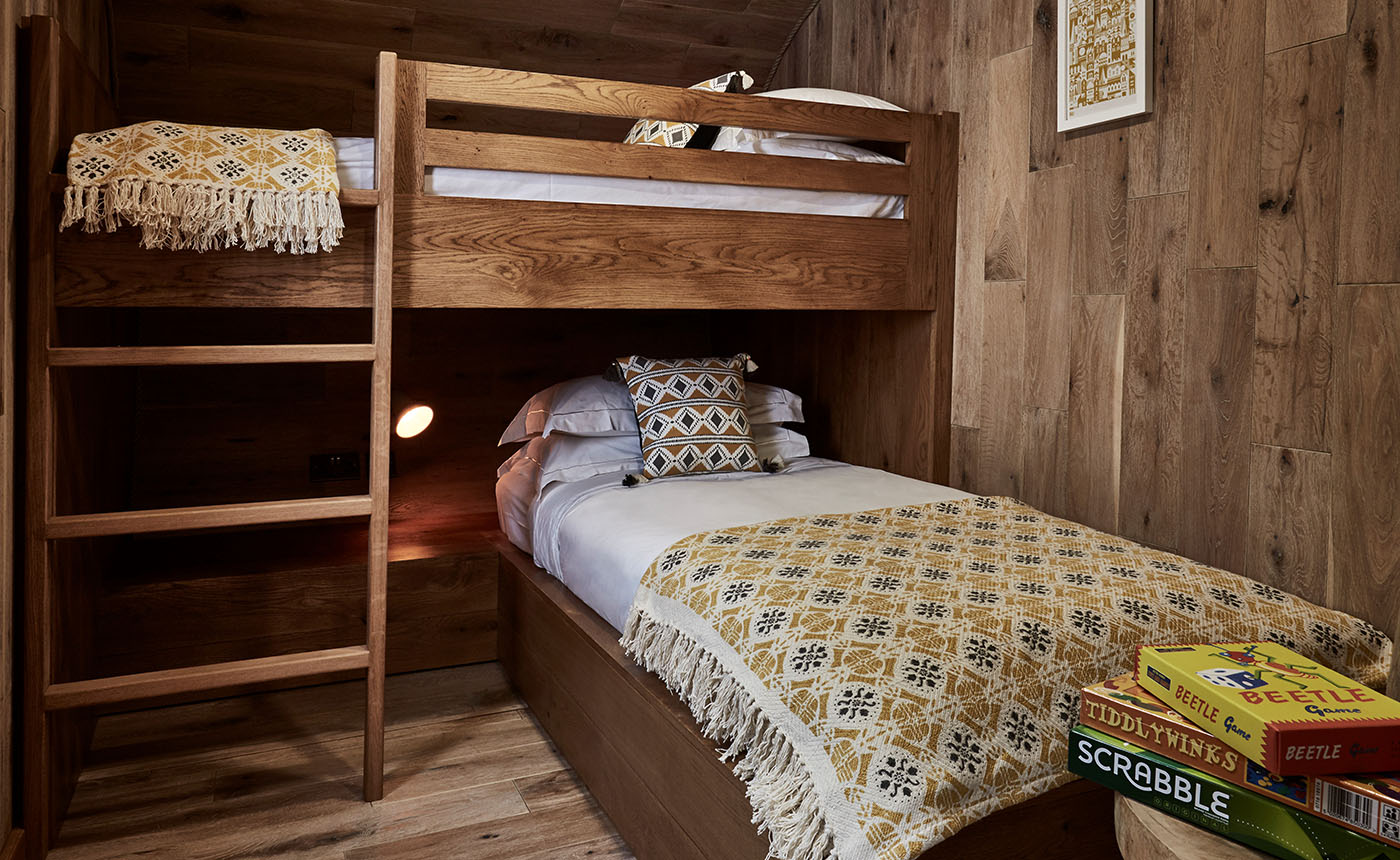 Inspired by rustic woodland cabins and fairytale stories, these bunk beds have been dressed with delicate patterns and chic colours that harmonise with the tones of the wooden floors and walls. The room is finished with a small, simple picture in a frame, which doesn't dominate the room but still adds interest.
If you've been dreaming about kid's treehouses and would like to know more about our treehouse interior design services then feel free to contact the team today, or download our brochure!