the brief
Welcome to the Treehouse Kitchen
Run by Jennifer Irvine in Surrey, The Pure Package is a gourmet catering business that prepares healthy and fresh meals as part of a direct-to-door service. X-Men actor Hugh Jackman, pop singer Florence Welch and supermodel Lily Cole are among their list of clients.
Jennifer loved the idea of running her premium business from a multifunctional kitchen that could also be used as a private retreat. She wanted a unique open-plan kitchen space that had plenty of room for her visiting clients to cook, serve and eat delicious dishes such as Smoked Chicken, Wild Mushroom and Artichoke Terrine or Lightly Spiced Coconut and Tomato Lentils. Yummy!
She also needed a kitchen where she could host cookery lessons, which she regularly runs to raise money for the Prince's Trust. This was another reason for wanting a treehouse rather than a usual ground-based building – what could be more exciting than sitting around a table with a meal you have just learned to cook, while enjoying the views from the treetops?
the design process
Features:
Kitchen

Toilet

Shower

Zipwire

Satellite Deck

Slide
the design
Take to the trees for your supper!
Without access telephones or television, this treehouse hideaway is the ideal off-grid escape from modern life, offering spectacular views of the surrounding lush greenery. The Treehouse Kitchen is a sophisticated and comfortable retreat that allows for a unique dining experience or a relaxed summer evening spent in the trees.
The kitchen includes a white counter area with hobs, a separate sink unit and an additional shower room which is discreetly hidden away. There are additional plugs hidden under the counter area, keeping the kitchen neat and tidy. The modern wooden dining table is placed in the centre, with its matching chairs and bench seating. Beyond the featured kitchen and dining area, guests are offered a more relaxed space on the outside decking. Guests can choose to recline in a soft armchair beneath the trees or, on cooler evenings, warm themselves by the large fire pit.
While the Treehouse Kitchen is not specifically intended for children, they aren't entirely forgotten. We incorporated a special platform off the main structure with zip wire and some adventurous rope bridges for them to play on, creating the perfect hideaway for both big and little chefs.
contact us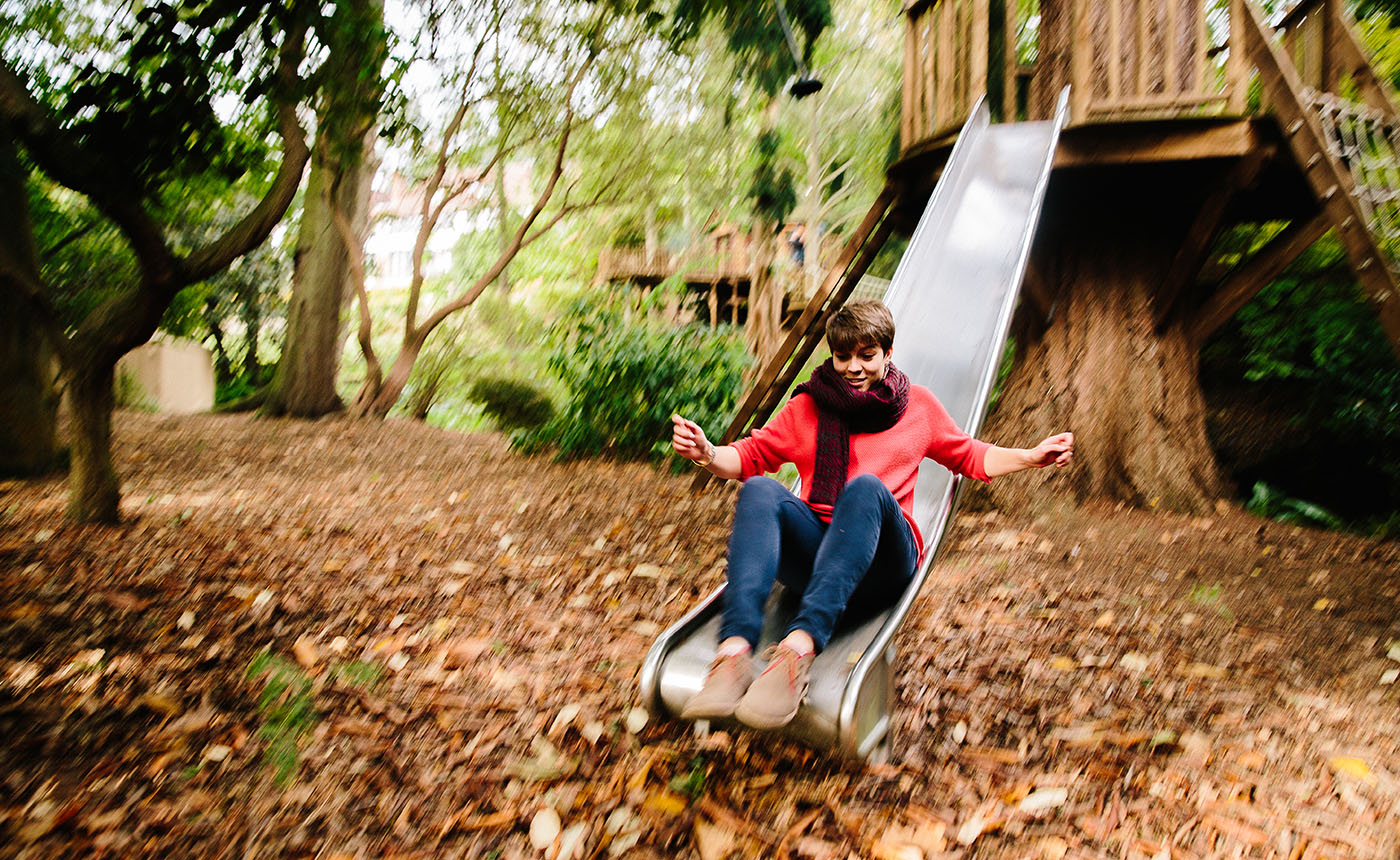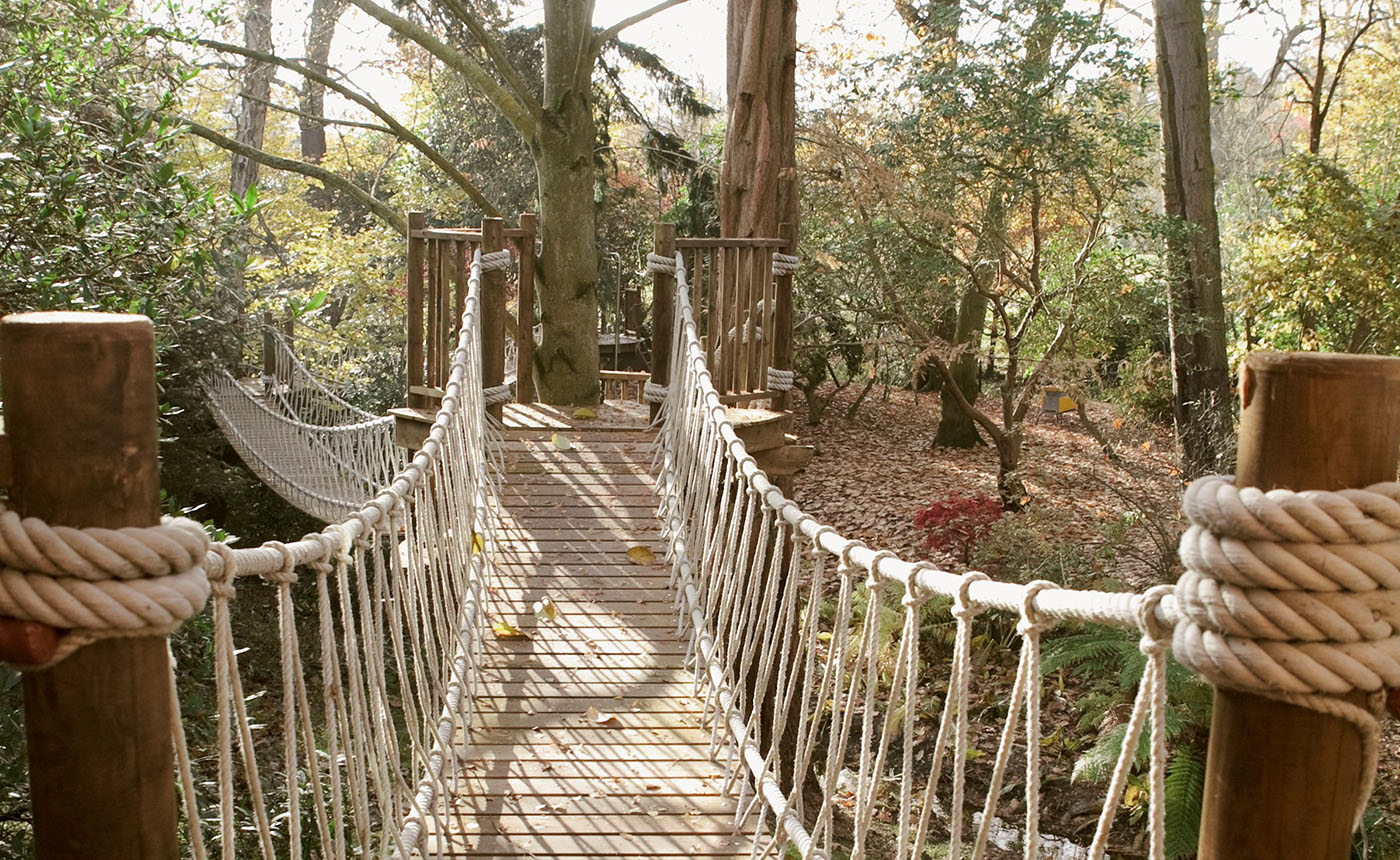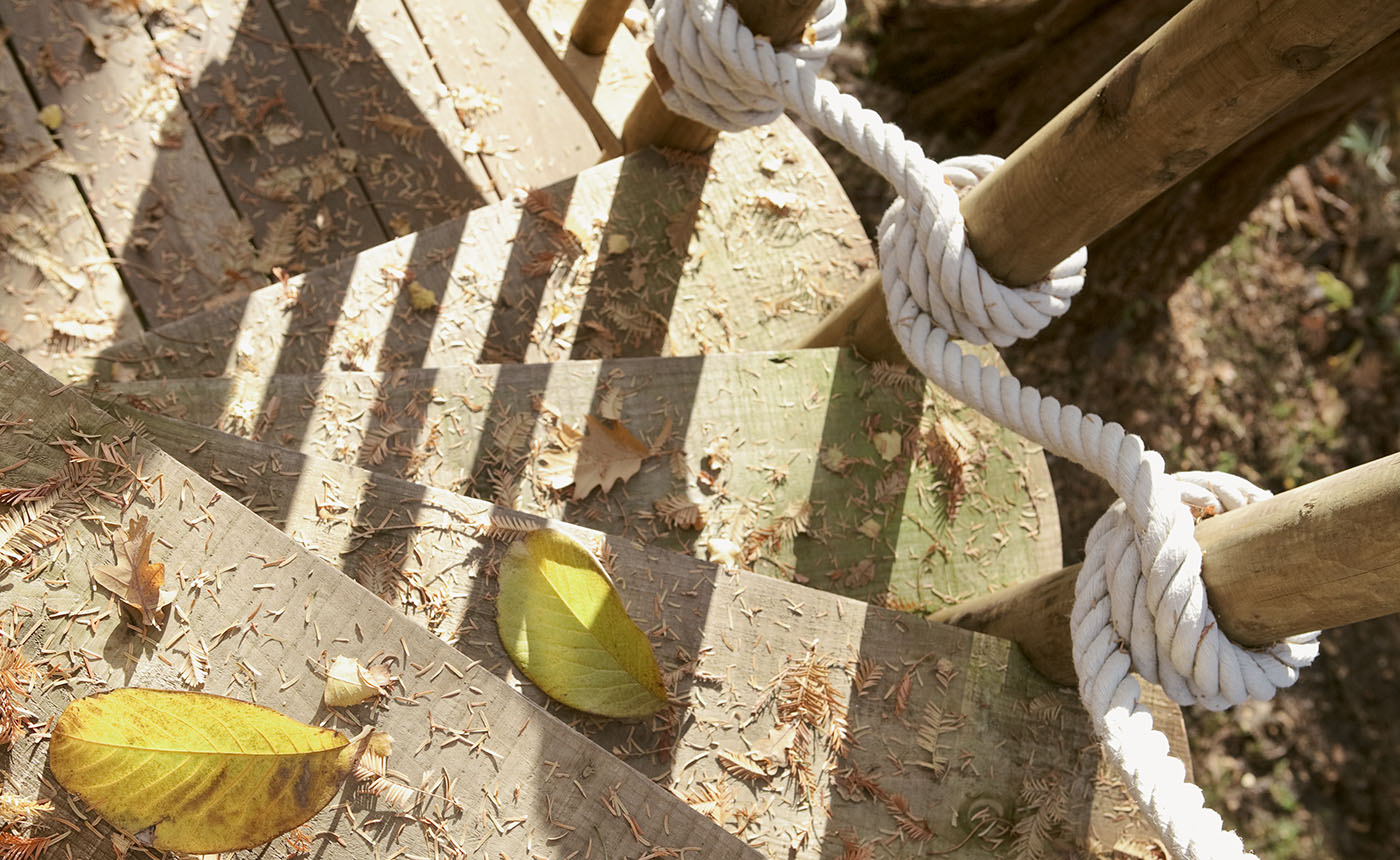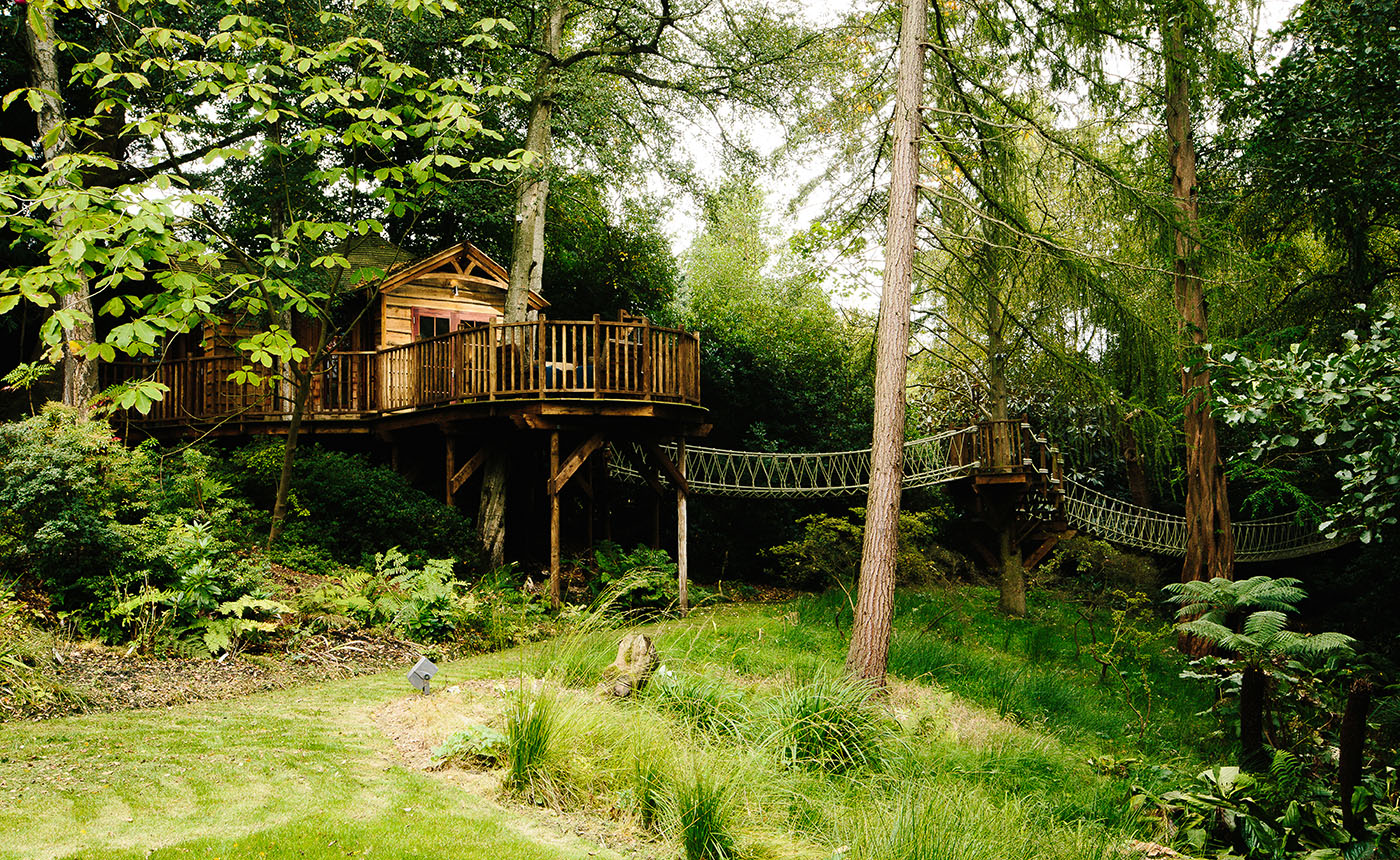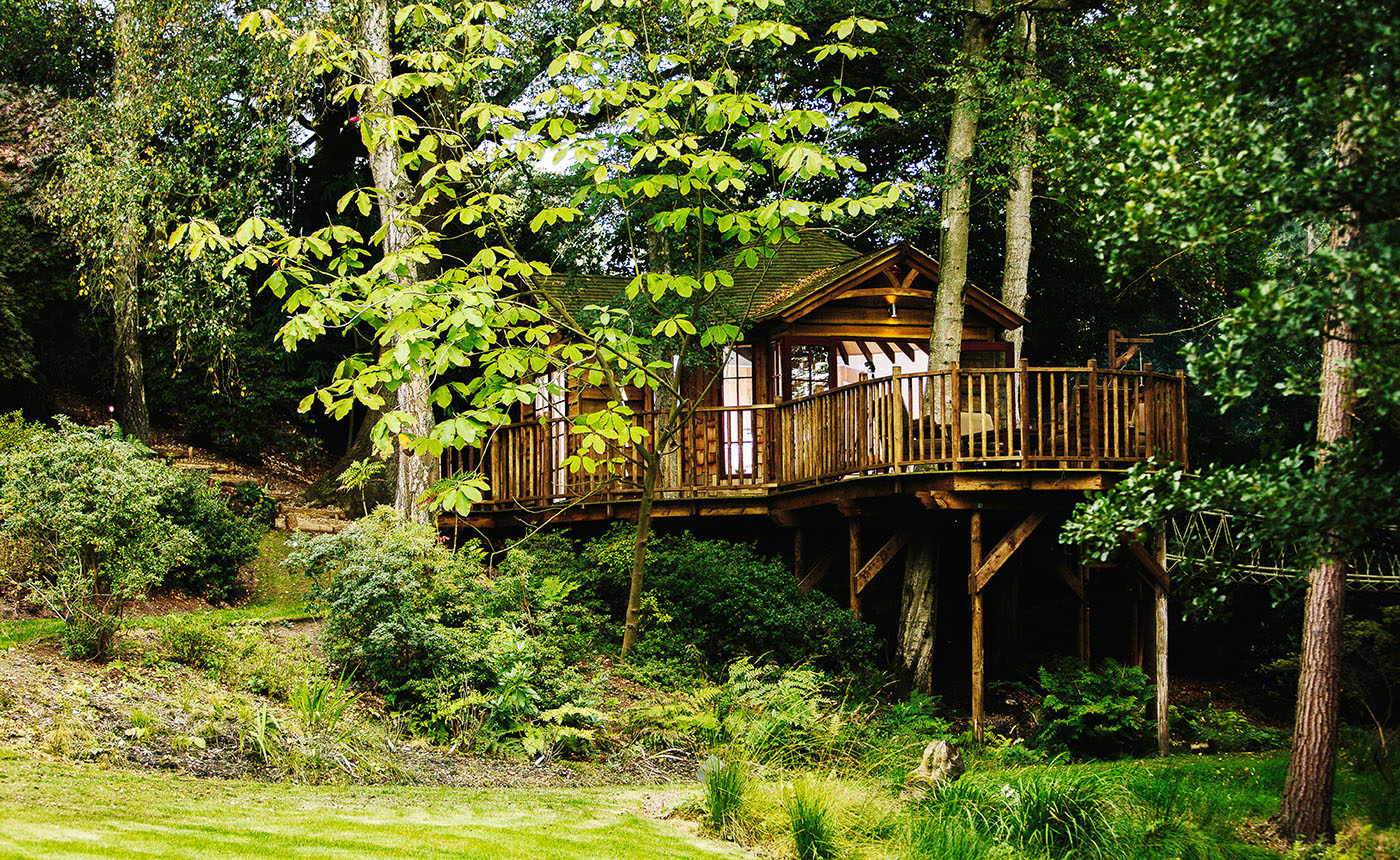 "Thank you so much, we are very happy with your work and it's a beautiful bridge."