Your children deserve to have as much fun as possible, which is why a treehouse should always push the limits of creative design. Having a treehouse in your garden will provide your kids with hours of excitement, somewhere they can let their imaginations run loose and make the most out of their innocent childhood years.
And treehouses aren't just for children – your sprogs can delight in their adventures while you sit back on the sundeck and enjoy a glass of vino or two. But we know that a tipple goes down better when you can relax in the knowledge that your children are playing in a safe environment. That's why we design all of our treehouses with the highest levels of safety to prevent accidents and ensure maximum amounts of fun.

Fun at different heights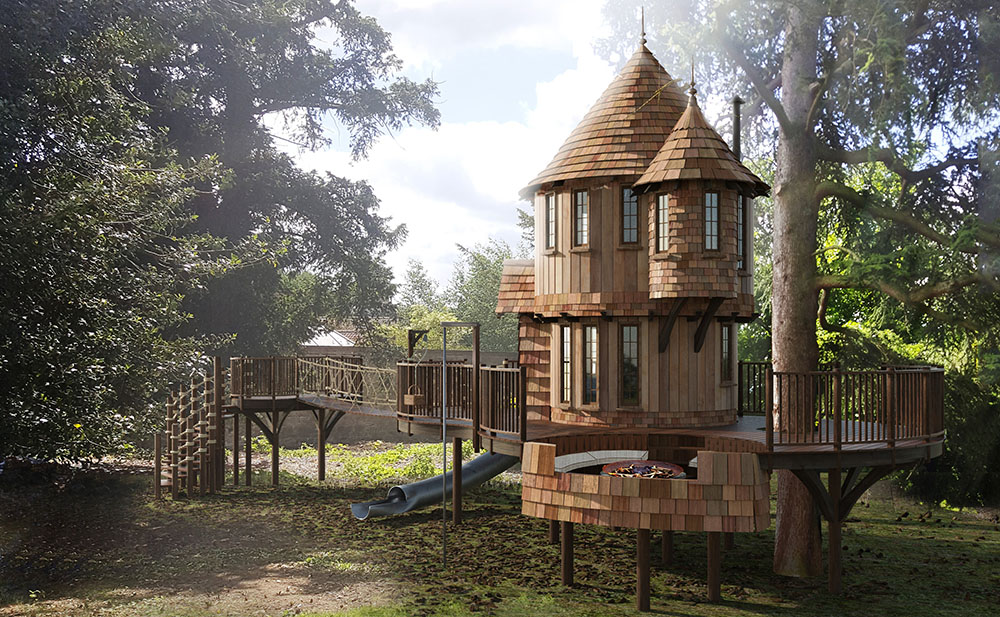 At Blue Forest, we understand that children grow and what excited them as a toddler is unlikely to set their pulses racing as a teenager. All of our treehouses are designed to accommodate their growth, incorporating play features for all ages. Take our Escape to Narnia Treehouse, which includes a fireman's pole, zip-wire and climbing net for thrill-seekers, as well as rope bridge and slide for younger adventurers. While one child may love an all-action space to let off some steam, another might prefer a chilled out area to read, draw or create.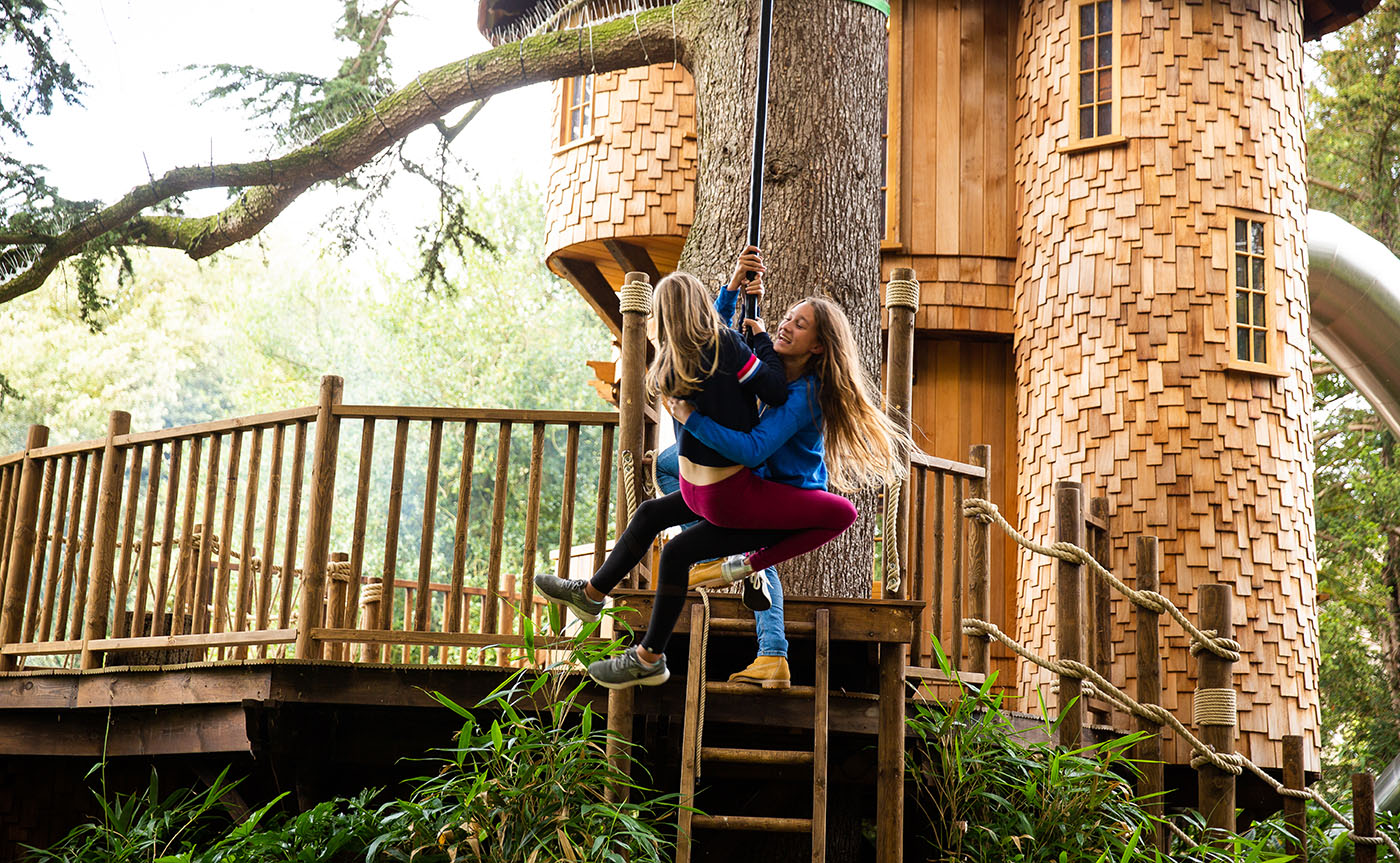 Naturally, there can be safety concerns about the heights of different play features. Parents know their children and are aware of their limits, so your input is essential during the design process. For younger children, a treehouse built quite low down, or even on the ground, is suitable to ensure that they can come and go as they please safely. Yet, higher platforms could be ideal if your children are more comfortable with heights, and will ensure that the treehouse will still spark excitement as your children grow.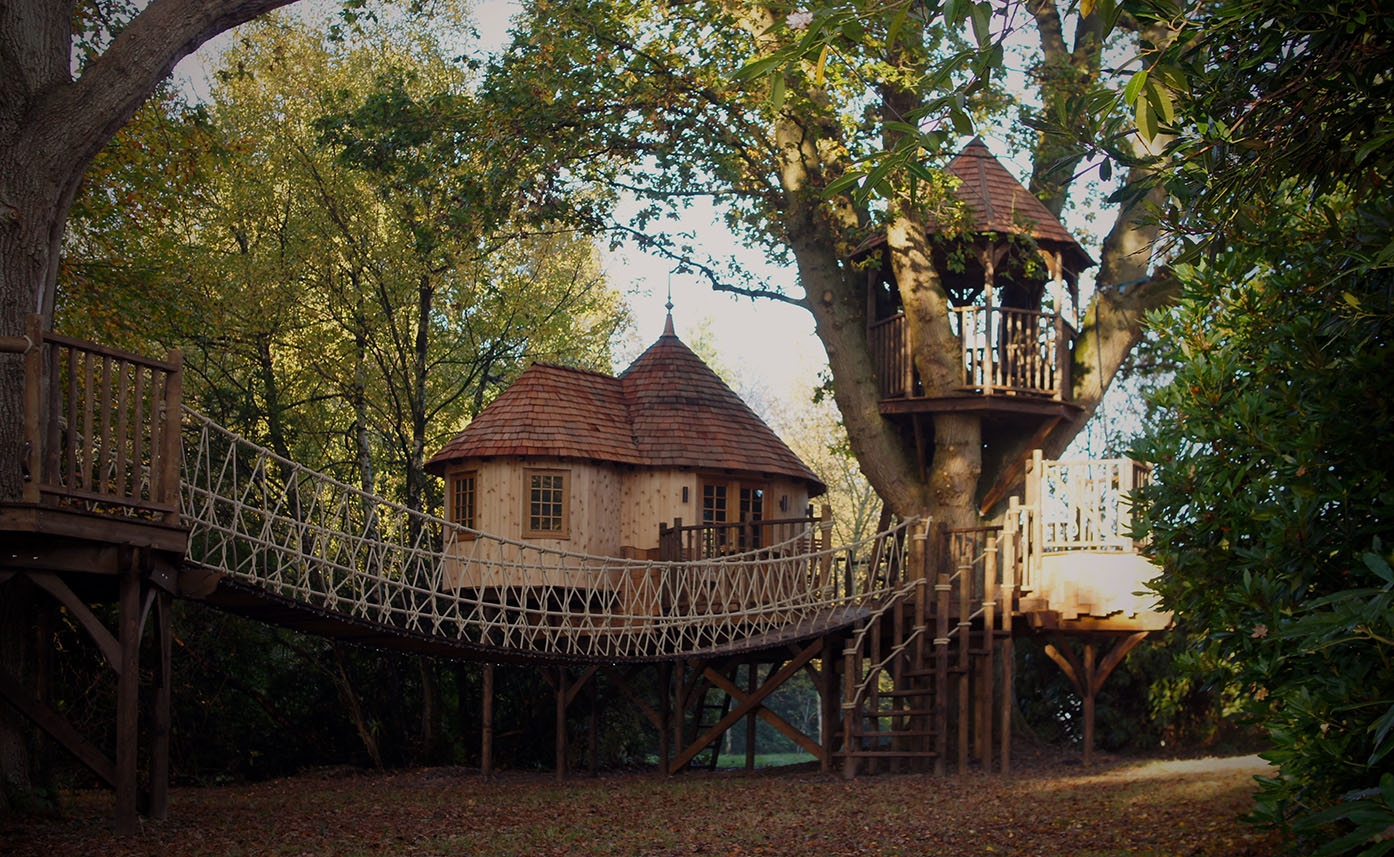 Our treehouses can be constructed at different heights, like the Timbertop Hangout Treehouse which is designed for adventure with levels of varying platforms. A treehouse with higher platforms can easily be secured using railings and barriers to protect any open spaces like ladders and steps that could potentially pose a risk, as seen in the Enchanted Garden Treehouse. Ground play areas with toys and wooden stepping logs are an ideal option for the younger ducklings in your family, or even an indoor play area with soft cushioning. We use our skills and expertise to design something that is perfect for your family, but ultimately, the treehouse's 'thrill factor' is entirely up to you.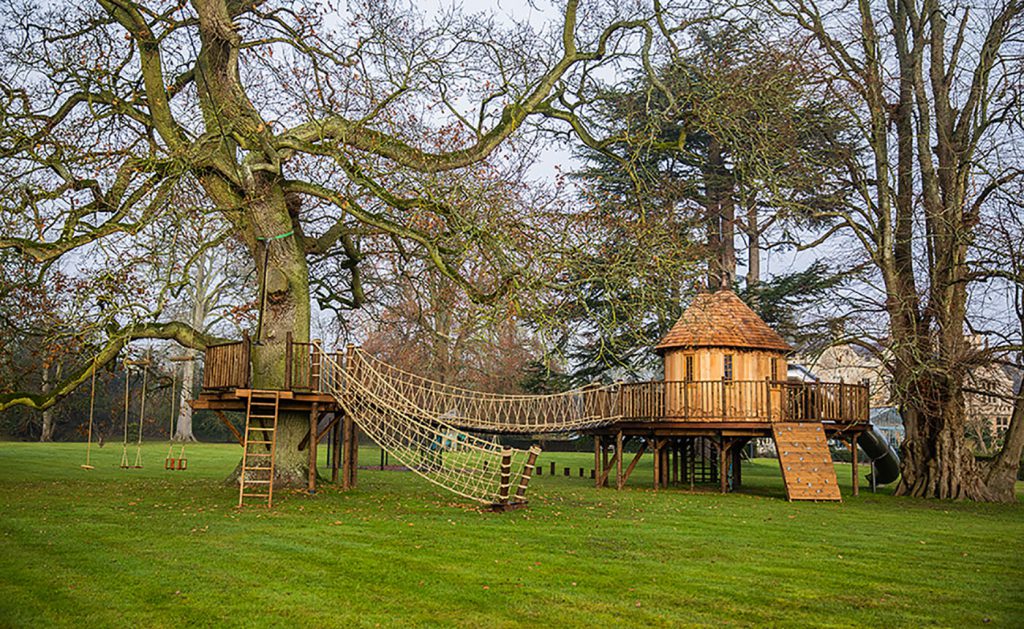 Safe and secure structures
Before any building work begins, our treehouses require planning permission, especially if they are 30cm or more above ground. It is always worth checking your local planning rules and regulations at an early stage, although we are well-equipped to help you through the planning process. In order to comply with planning, all of our structures are approved and meet the standard regulations, meaning they are safe from the get-go.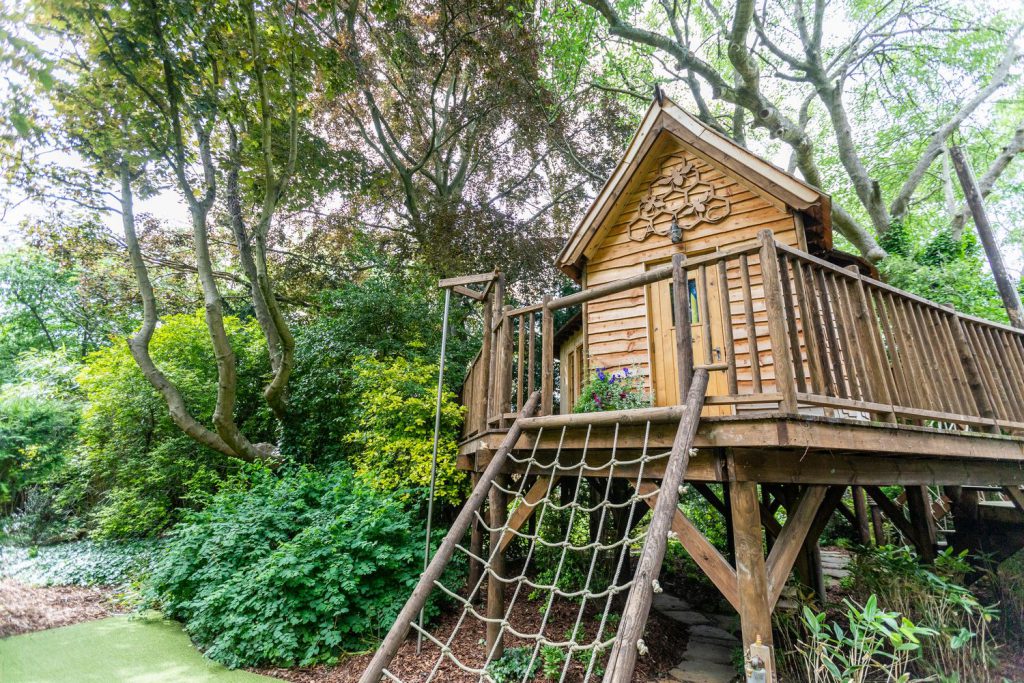 Our construction techniques are similar to those of standard timber framing methods often seen in the UK and all over the world. The quality of the wood matters to the overall safety and longevity of the treehouse, and we use FSC/PEFC certified timber (Western Red Cedar) that is sourced from sustainably managed forests. Our structures are built upon timber stilts instead of being supported or attached to the surrounding trees. For example, our Bugtastic Treehouse has a completely independent structure, but has been cleverly placed so that it feels like a treehouse. Not only are these stilts a secure building method, but they also alleviate any stress or strain to the trees around. Blue Forest ensures there's minimal impact on the environment when a treehouse is being fitted, and will always do our best to support and promote its well being by following sustainable principles wherever possible.
Get in touch with us today to talk to us about the treehouse of your dreams, and we will make it a reality. The process starts with a simple phone call, before arranging a site survey. You can find out more about our design and build process here.