Scotland
Fort Douglas Playground at Dalkeith Country Park
Explore
the brief
Welcome to the Fort Douglas Playground
Awards:
Best of houzz 2017 – Design
Adventure & Entertainment Awards – Finalist 2018
Set within 2,250 acres of grounds, Dalkeith was predominantly used by local dog walkers and the existing playground needed updating. The adventure playground was part of a wider £7m redevelopment programme to transform Dalkeith Country Park with a new cafe, retail area and wellbeing lab – helping to create over 50 jobs. An upgraded logo and branding was launched at the same time to emphasise the park's new identity. The playground was a success, attracting 57,000 visitors in the first six weeks – rather impressive figures when compared to the 15,000 people who visited in the previous year. The playground has played a key part in generating interest and attracting both locals and visitors from across the UK and beyond.
the design process
Features:
Rope Bridge

Slide
The Facts:
No of visitors – from 15,000 to 400,000 per year

Time in park – from 1 hour to half a day

£10 for family of 4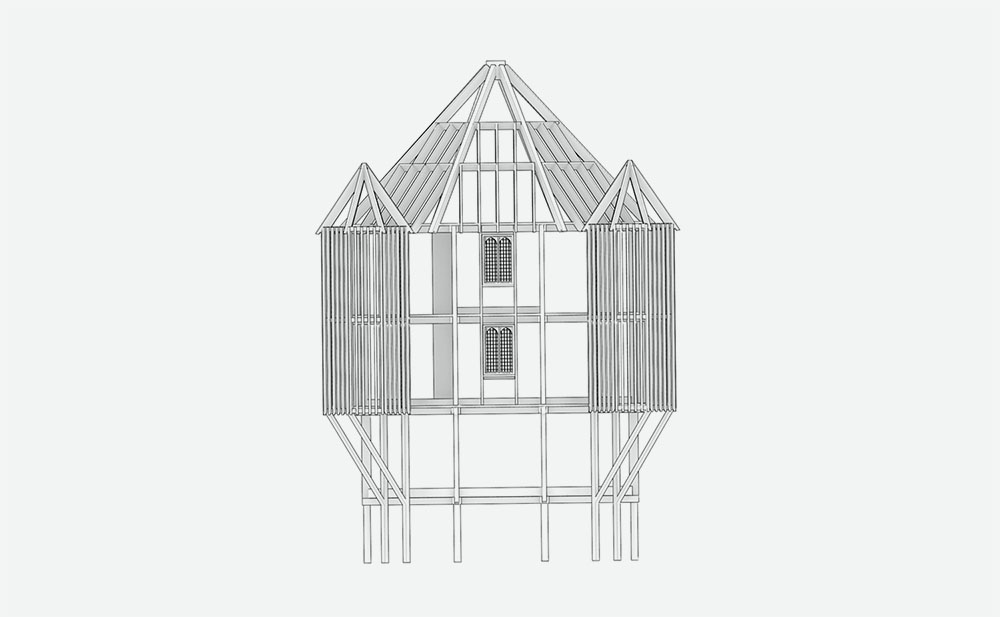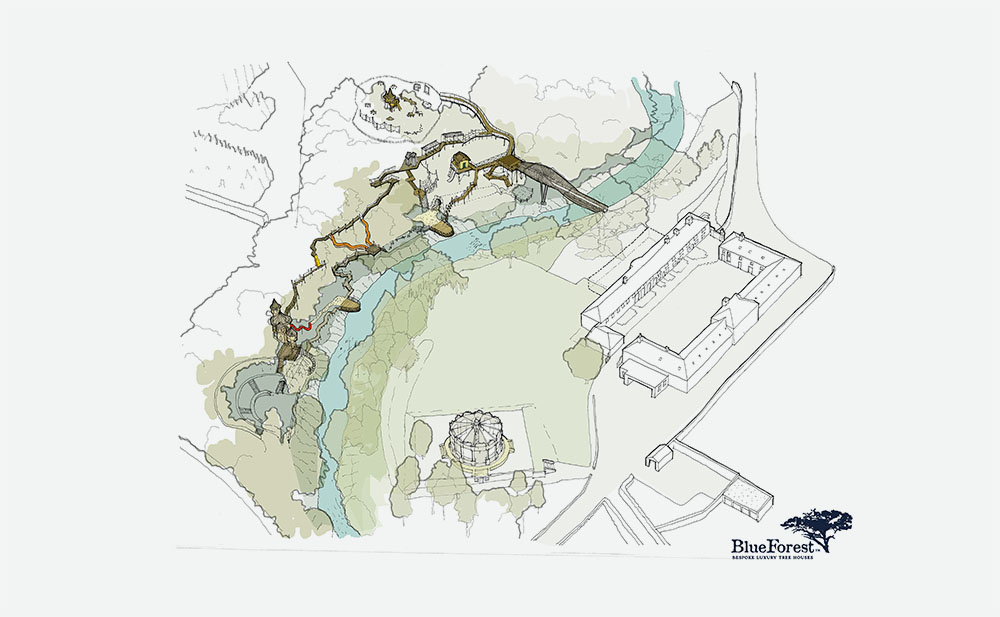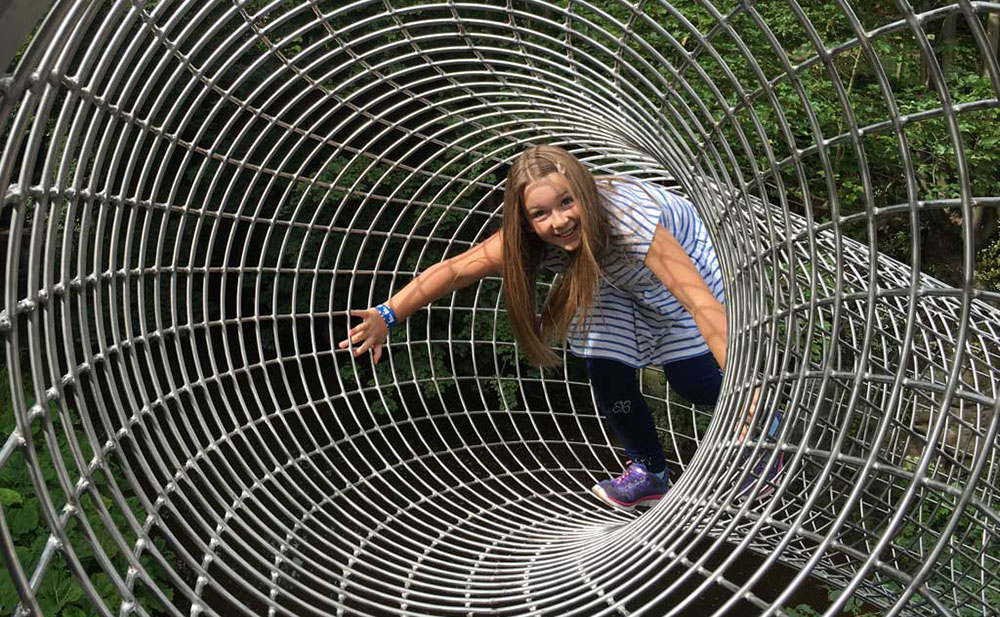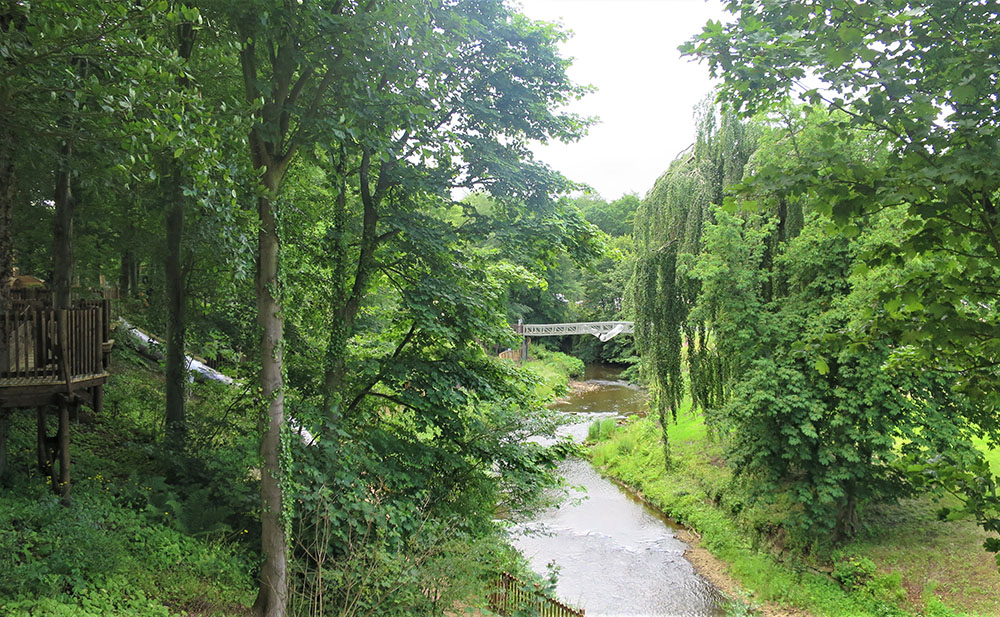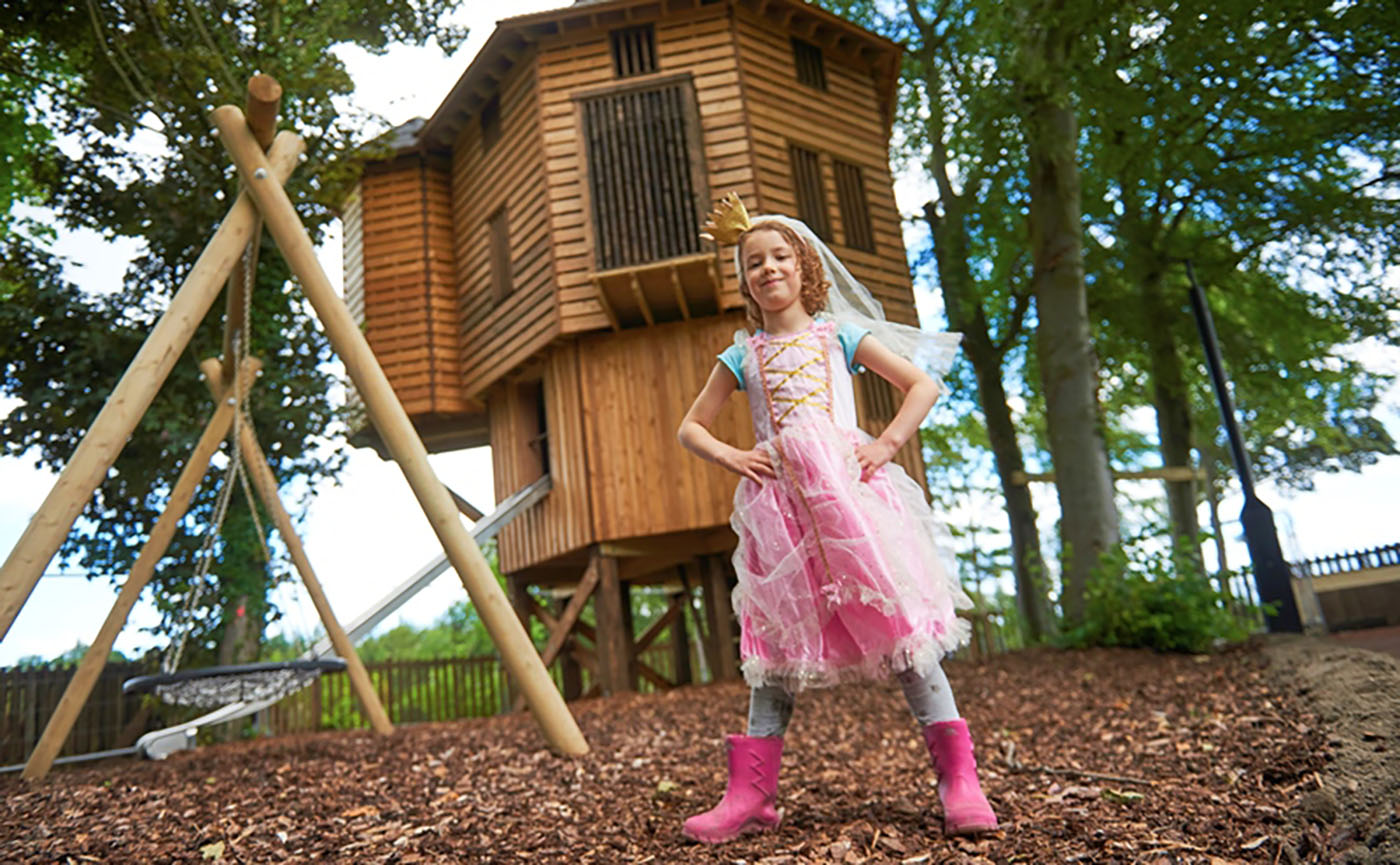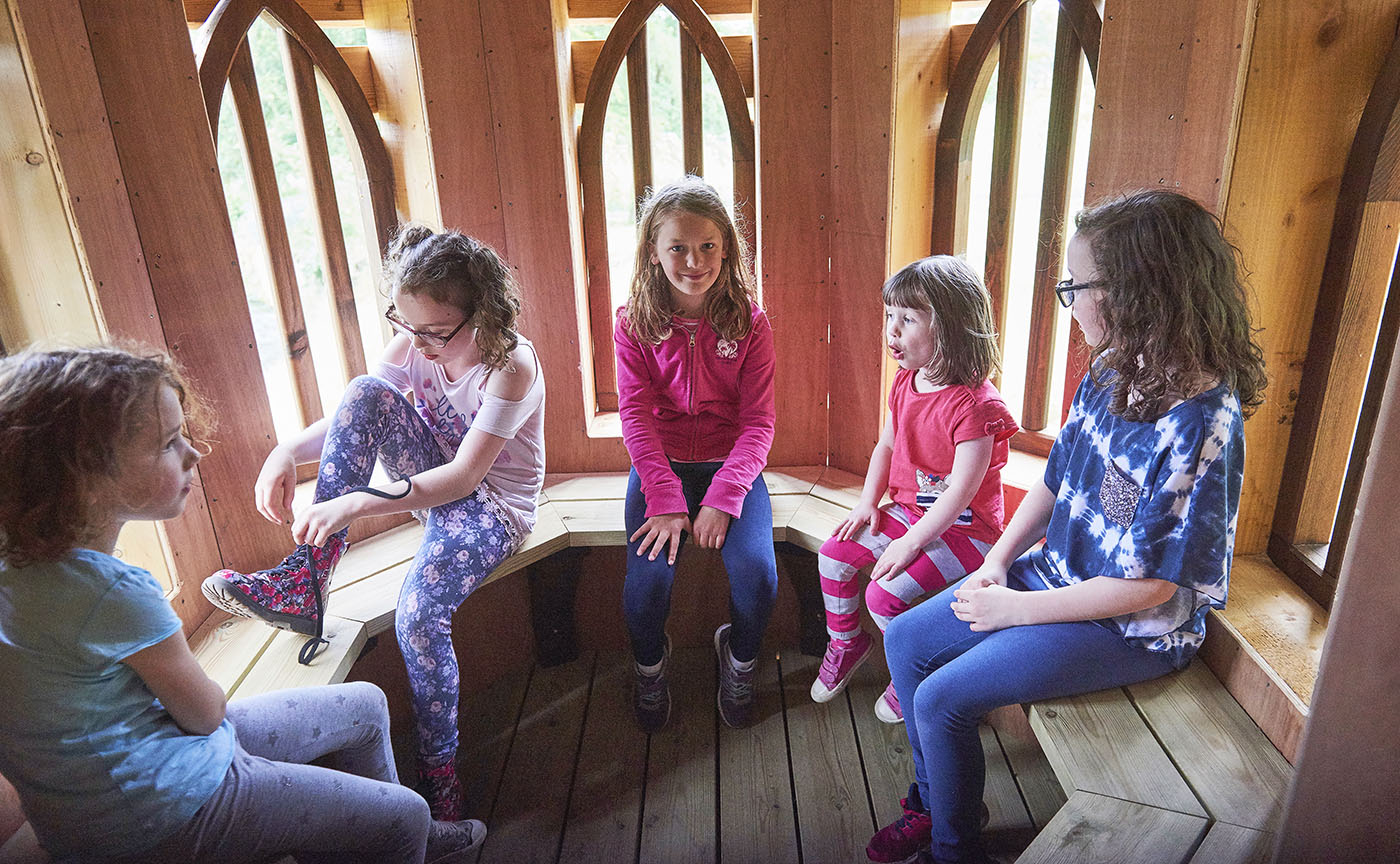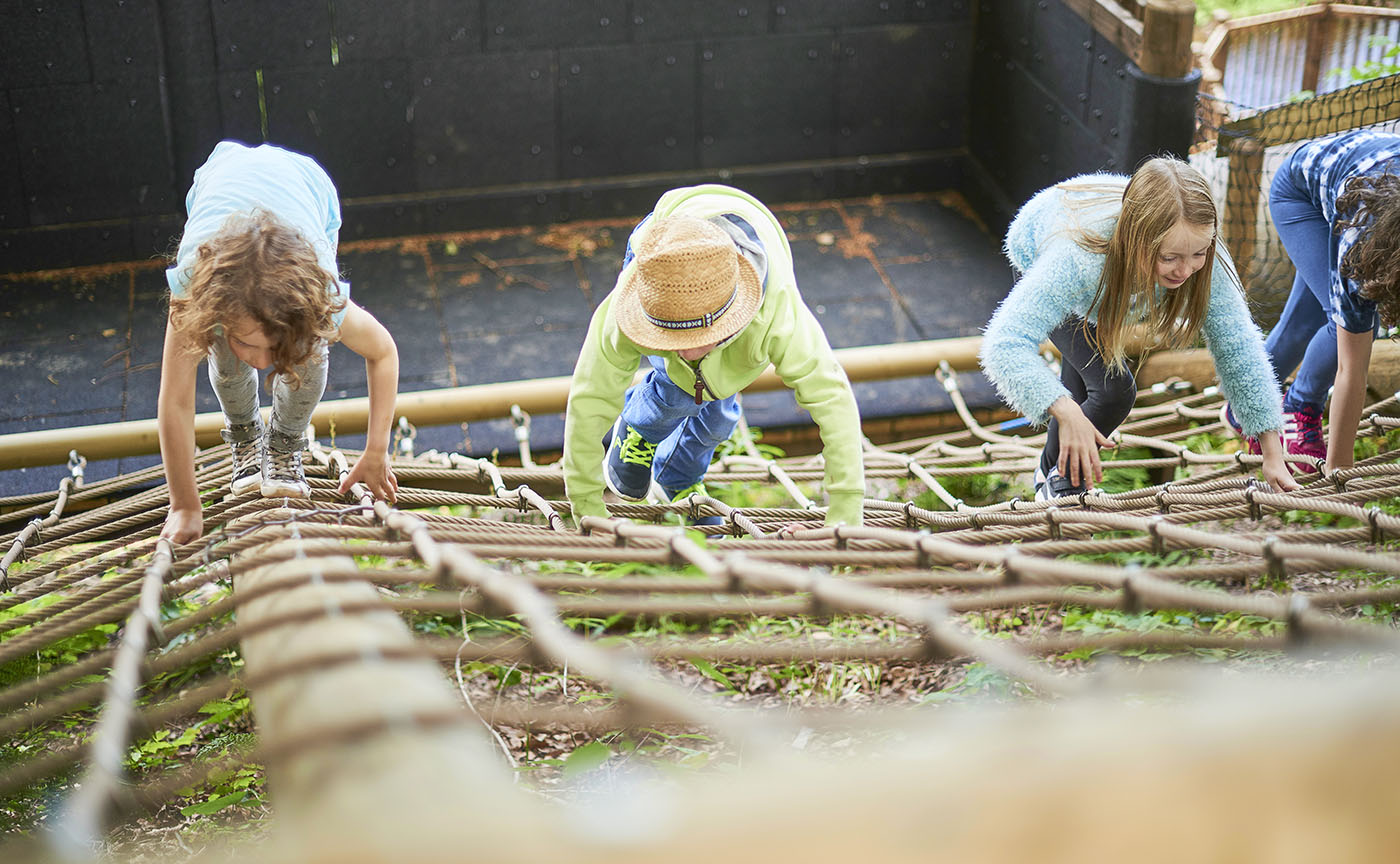 the design
A brand new playground that tells the story of Dalkeith's past.
The magical park, which could have been plucked straight from the dreams of big kids and tiny tots alike, is part of a £4m redevelopment programme at Dalkeith. The 1,000 sqm adventure park aims to captures the imaginations of youngsters who love to explore, discover and play make-believe, with a host of exciting features designed to add inspiration to their playtime. The centrepiece of the Fort Douglas playground is The Look-Out Treehouse, a spectacular hideaway with a mysterious, whimsical theme. Featuring a turreted roof with a maze of fanciful rooms and tunnels to explore, kids can navigate their way through the wooden wonderland to an impressive look-out platform at the top.
An adventure zone for older children incorporates a network of exciting high-rise walkways, balance blocks, log walks, jungle climbers, jumping discs, swings and slides. The new adventure park also includes a toddler area featuring a fun wooden carved duck family, miniature train and a smaller treehouse-style den. Access to the Fort Douglas playground is via an entrance bridge with a special 'children only' feature – a kid-sized mesh tunnel runs from one side of the structure, disappears underneath it, and re-joins the bridge on the other side – its a thrilling experience to sit suspended above the river with the water running and splashing below you.
contact us