the brief
Welcome to the Deer Park Treehouse
Awards:
Sussex Business Awards – Winner 2014
Best of houzz 2017 – Design
Adventure & Entertainment Awards – Finalist 2018
Deer Park Hotel is a quintessentially English mansion dating from 1755 and is set within 80 acres of natural English countryside. It's a popular venue for weddings, with couples enjoying their special day with their friends and family in the most beautiful of settings. Deer Park felt that a luxury treehouse would be the perfect way to offer something new and exciting to their customers. When Deer Park approached Blue Forest with a request to design and construct a treehouse suite, our architects knew that their designs had to not only compliment the genteel and romantic ambience of the grounds, but also be respectful of the historical nature of the surrounding environment.
the design process
Features:
Bedroom

Toilet

Shower

Heating

Wood Burning Stove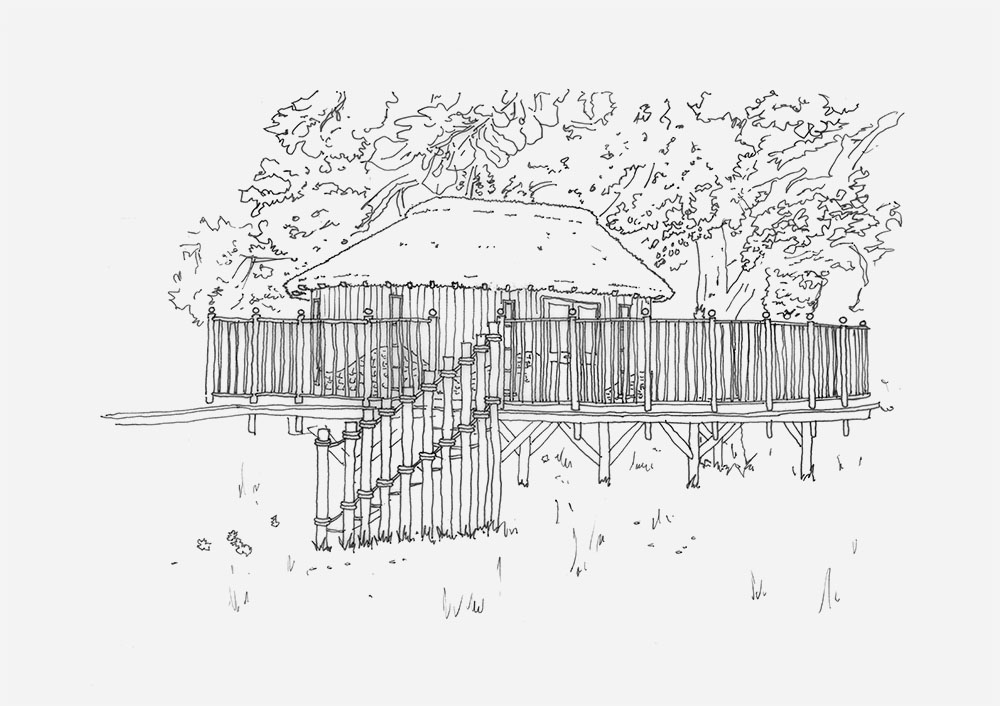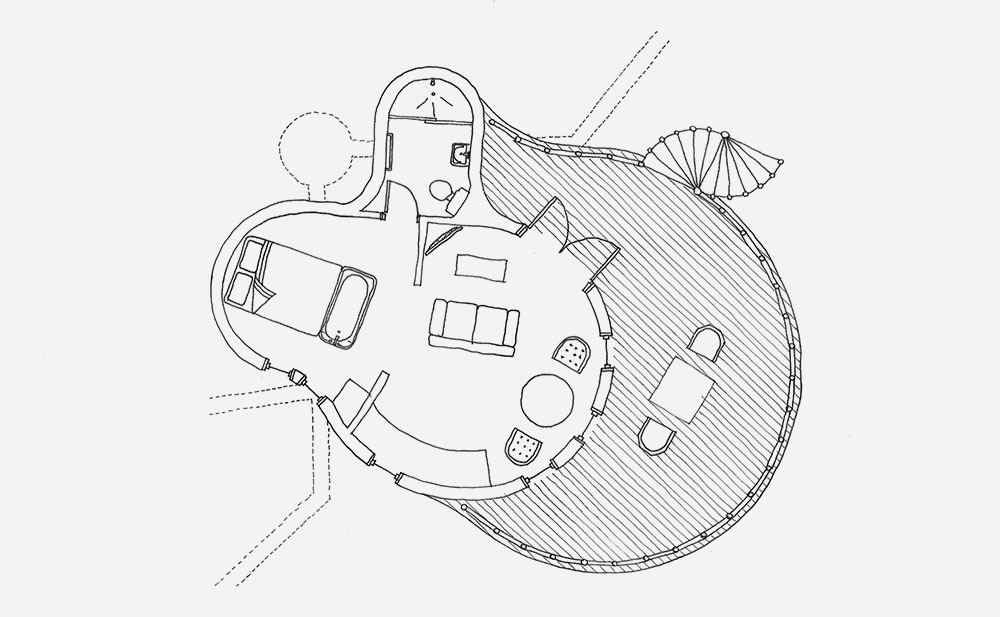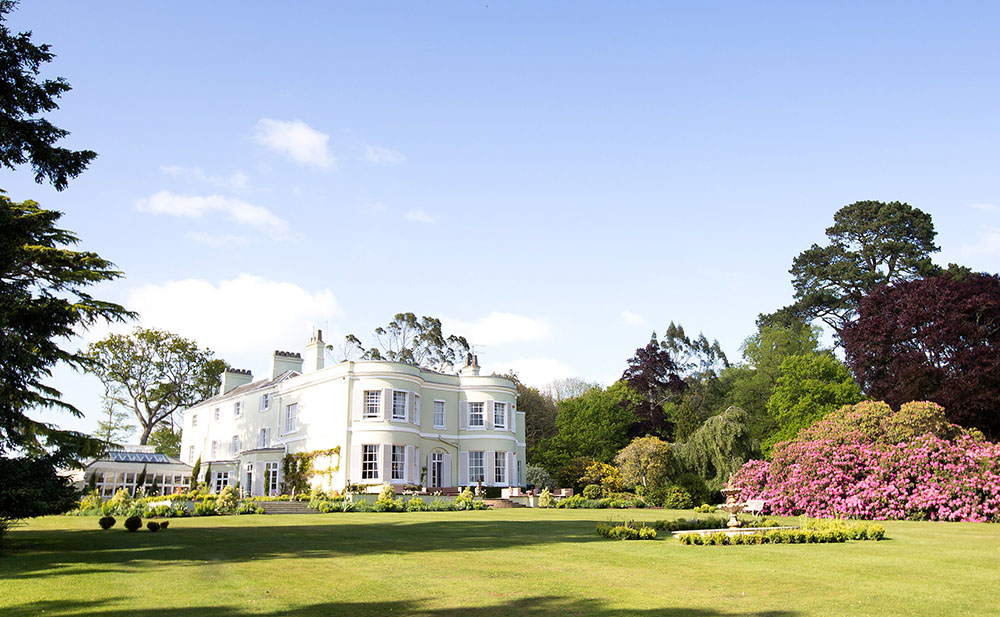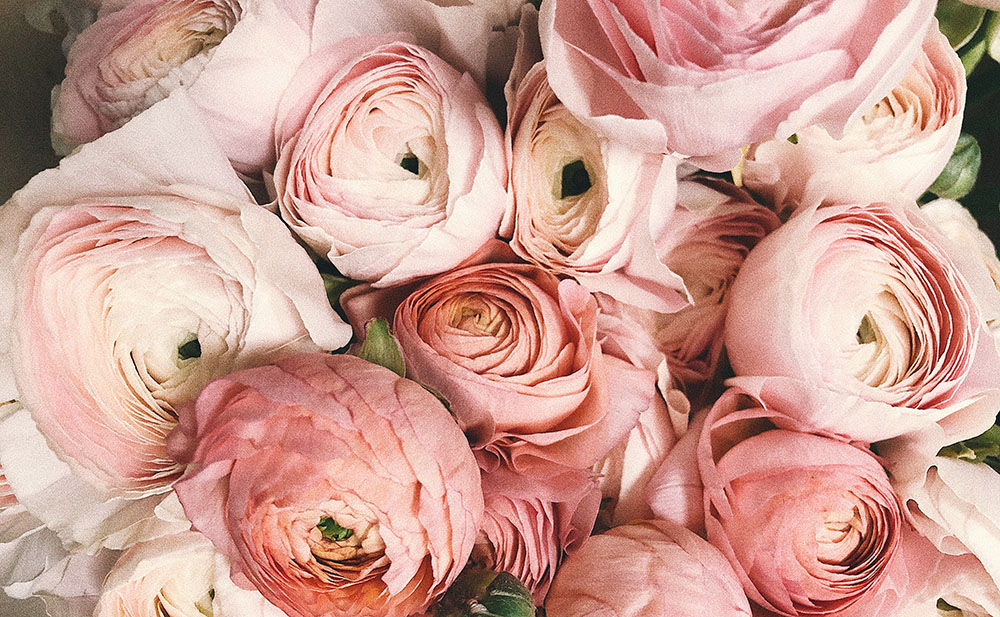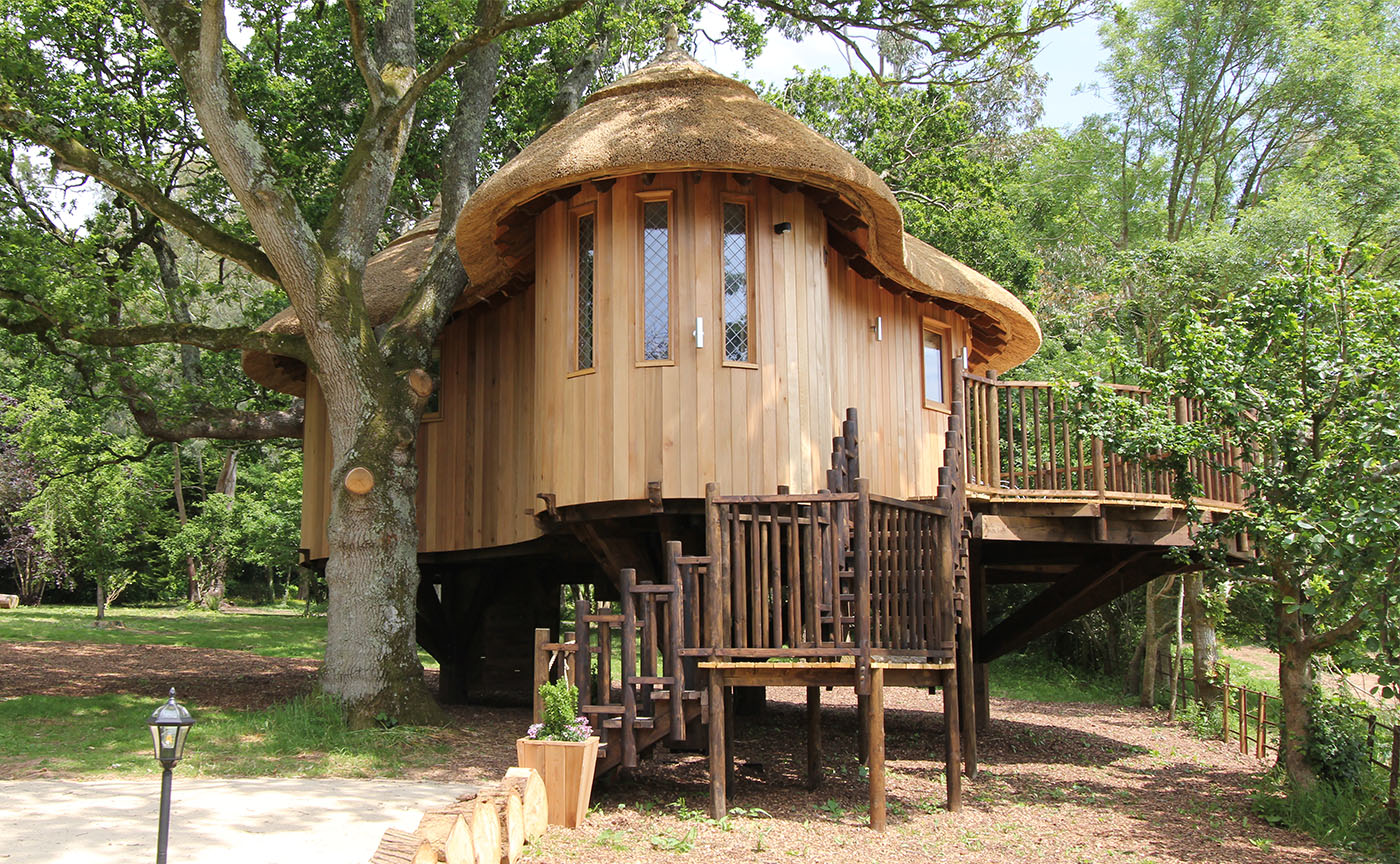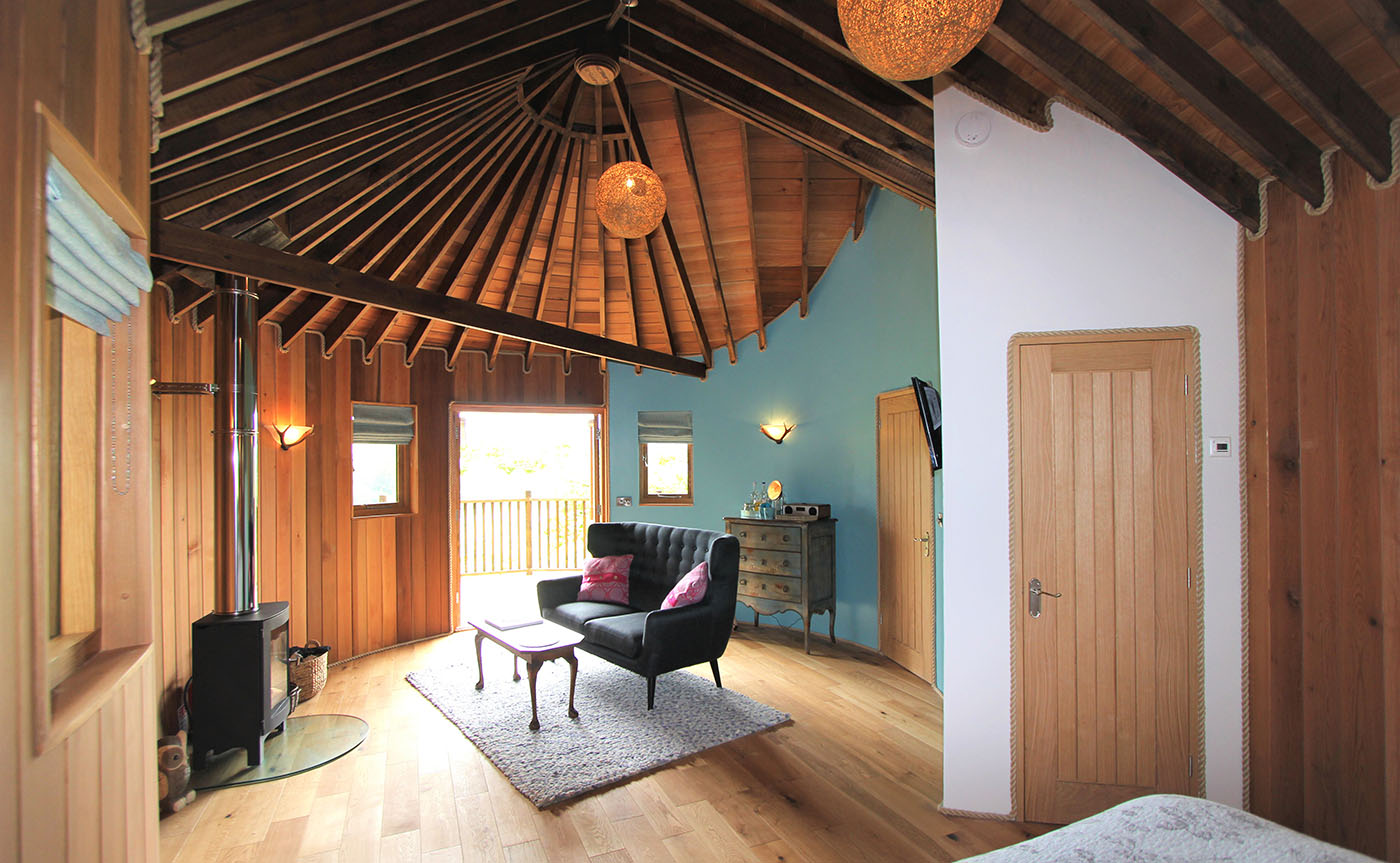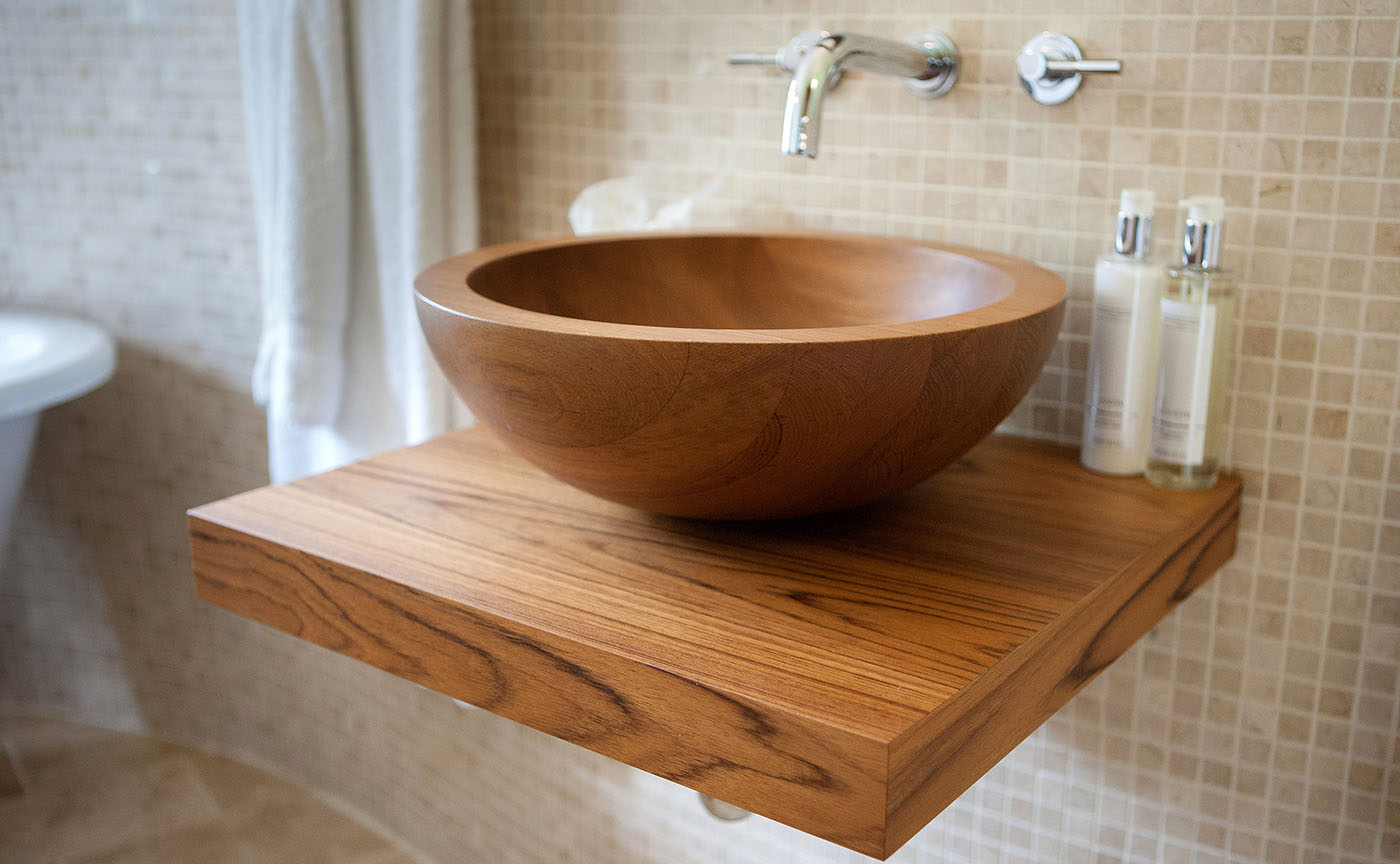 the design
Echoing nature's magnificent trees
The treehouse is nestled among a number of mature oak trees, and positioned within the branches so that visitors can enjoy some privacy during their stay whilst still being able to appreciate the breath-taking views across the grounds. Distinguished, charming and awe-inspiring – guests staying in the treehouse will enjoy the utmost of luxury and indulgence. The bespoke design ensures that minimal landscaping will affect the treehouse site, and the protection and well-being of the trees has been of particular consideration for this project. The building stands independently of any trees, and instead is supported on timber stilts.
Attention to detail and quality inside the treehouse result in a finely furnished double bedroom and living room area. The luxury bathroom sits within a curved section of the tree house, with an elegant window design featuring three tall windows.
A large deck at the front of the treehouse offers additional outside space for visitors to admire the magnificent views. Access to the treehouse is via an attractive timber spiral staircase with a rope handrail.
Like all Blue Forest designs, the treehouse is made from sustainable timber wherever possible, with a water reed thatched roof. Over time, the colour of the timber will fade into a silvery shade which will help the building to camouflage into the foliage, making it the perfect hideaway.
contact us