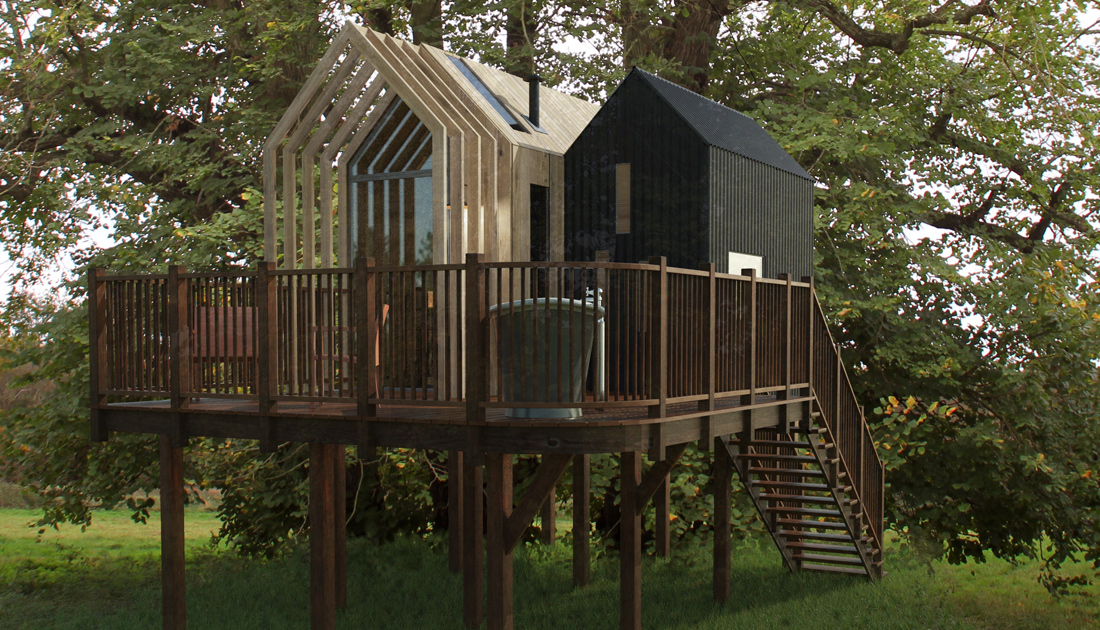 Blue Forest are delighted to have achieved planning approval for two Nook glamping units at Thompson Hall Retreat in rural Norfolk, which will become part of a wider glamping development in the coming years.
glamping

noun: a form of camping involving accommodation and facilities more luxurious than those associated with traditional camping.
With a reputation for designing the most luxurious treehouses, we know a thing or two when it comes to creating commercial glamping units which offer a completely new product for the hospitality sector. Our team of treehouse designers promote sustainable principles and ethics in everything they create, including resorts, bars, and yoga studios.
The Blue Forest Nook has been designed for the glamping and holiday let accommodation markets, specifically intended to generate long term revenues with a minimum level of expenditure.
Clever, sustainable glamping design…
The unit is designed to allow for maximum flexibility, with a king size bed and two bunks beds.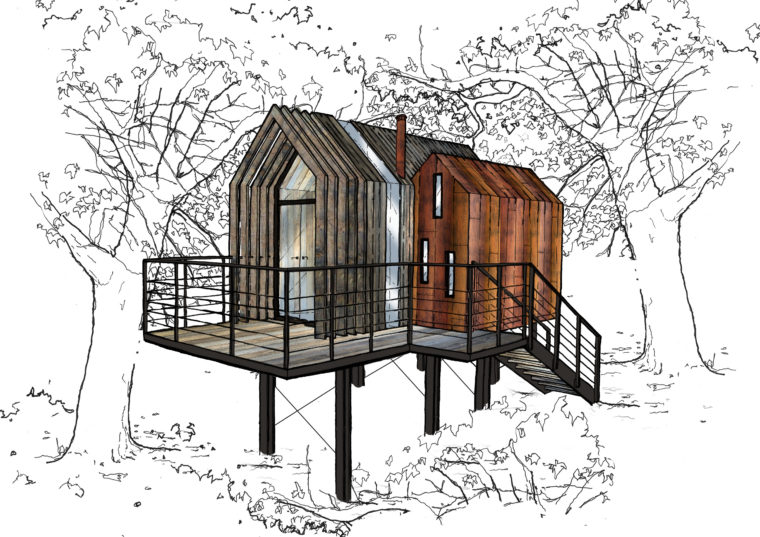 Perfect for couples or families, the clever design is eye-catching, luxurious and cosy. The Nook has an optional log burning stove and under floor heating, allowing year round occupancy and maximum revenue.
A retreat in a glamping site or a place for reflection in an ancient woodland…
The Nook is a place to step out of the hustle and bustle with family and friends and to reconnect with the natural environment.
Designed to be easily installed in even the most remote environments, The Nook reflects the natural beauty in which it sits. The angular man-made form relies on the natural weathering process to allow the habitat to reclaim the structure.