Worcestershire
The Fish Hotel Treehouse
Explore
the brief
Welcome to The Fish Hotel Treehouse
Awards:
Best of houzz 2017 – Design
Adventure & Entertainment Awards – Finalist 2018
Part boutique hotel, part adventure hideout, The Fish is an award-winning hotel nestled within the 400-acre Farncombe Estate. The hotel has undergone an extensive, four-million pound renovation project which includes three quirky and luxurious treehouses. The exciting project also features ten new bedrooms in the Coach House and five hideaway huts joining the recently renovated six-bedroom farmhouse, injecting a fresh sense of fun and adventure into this much-loved Cotswolds hideaway.
Guests staying in the tree houses will be able to enjoy a number of family-friendly features surrounding the revamped main lodge, including The Hook – a new seafood-inspired restaurant by Chef Martin Burge – as well as a screening room with capacity for up to 15 people showing a range of films, an eight-obstacle dog agility course and an eco-friendly play zone for kids made from recycled wood from across the estate. Ultimately, the hotel wanted to provide stylish travelers with a much-needed natural antidote to the hustle and bustle of everyday life, bestowing accessible luxury with uncompromised style.
the design process
Features:
Bedroom

Toilet

Shower

Outdoor Bath

Heating

Rope Bridge
The Facts:
95% Occupancy

3-Year payback

Sleeps 4

Interiors designed by Hannah Lohan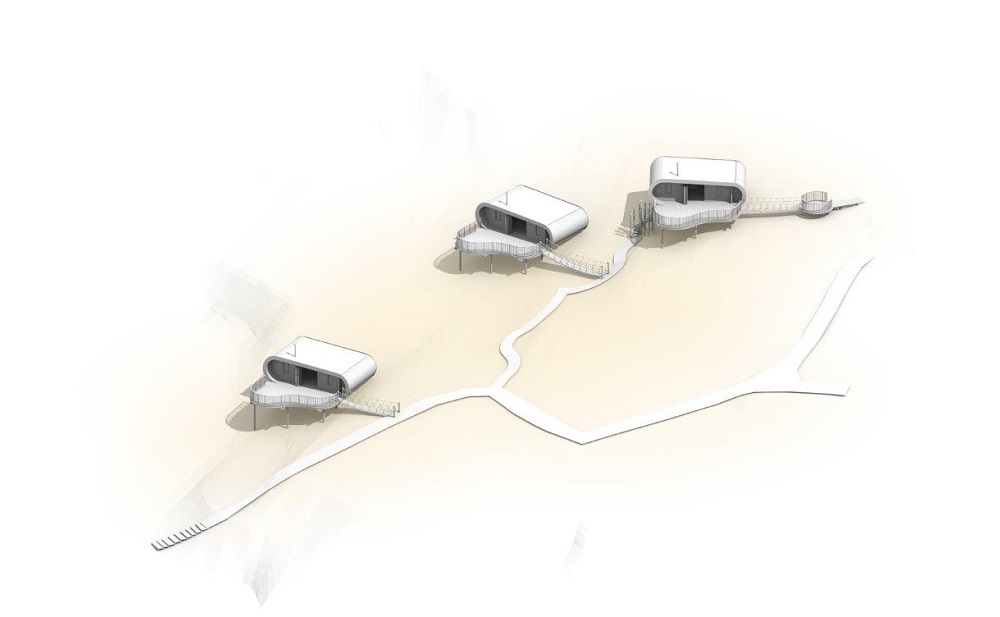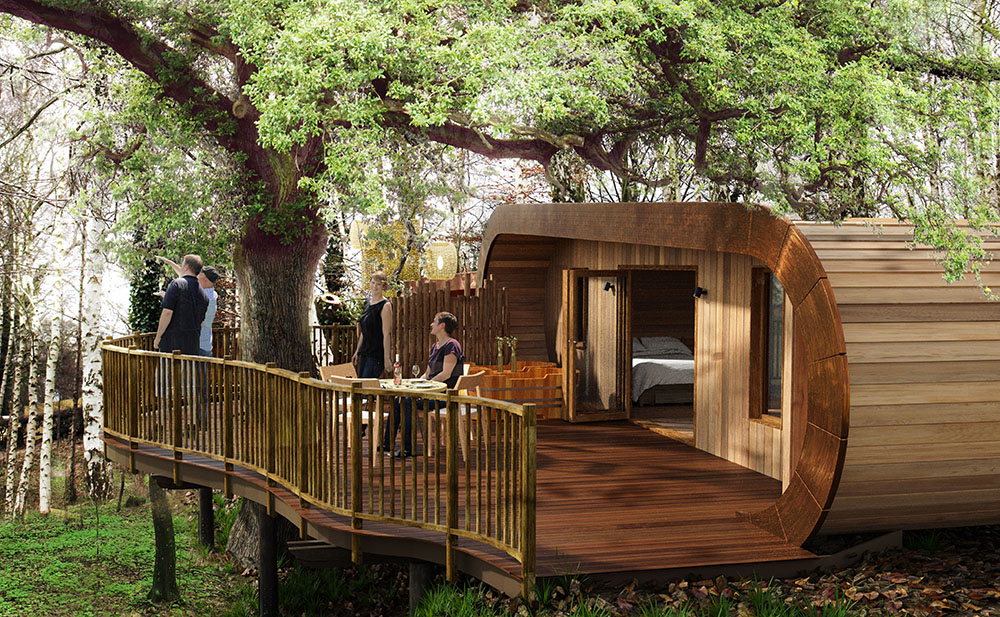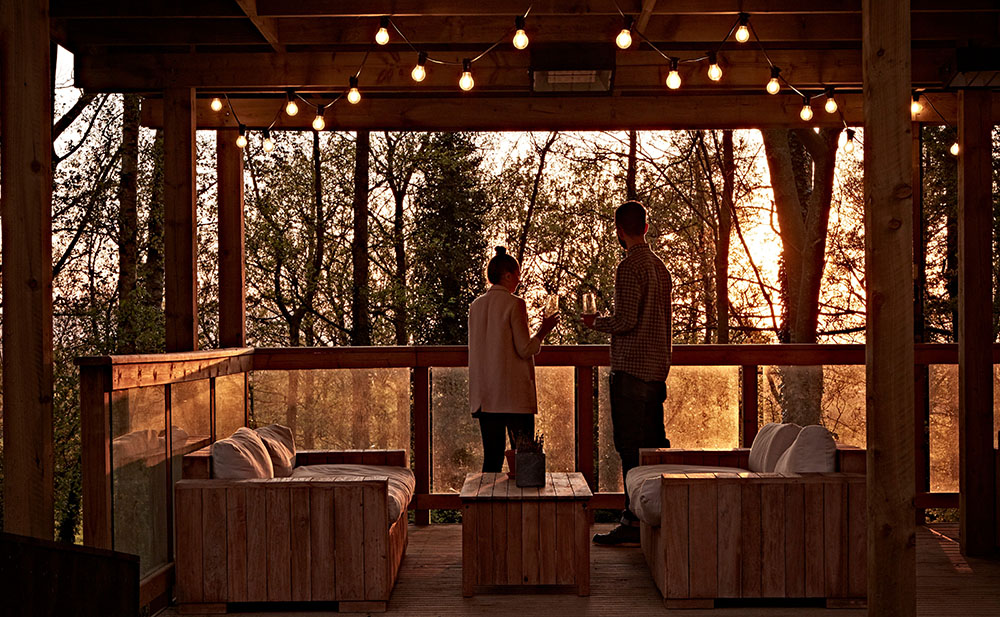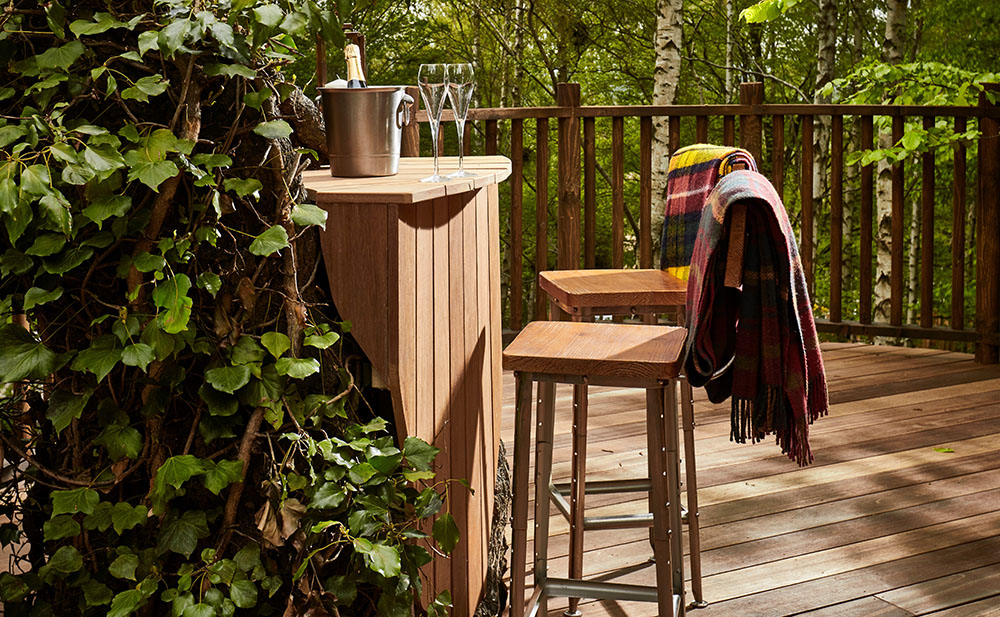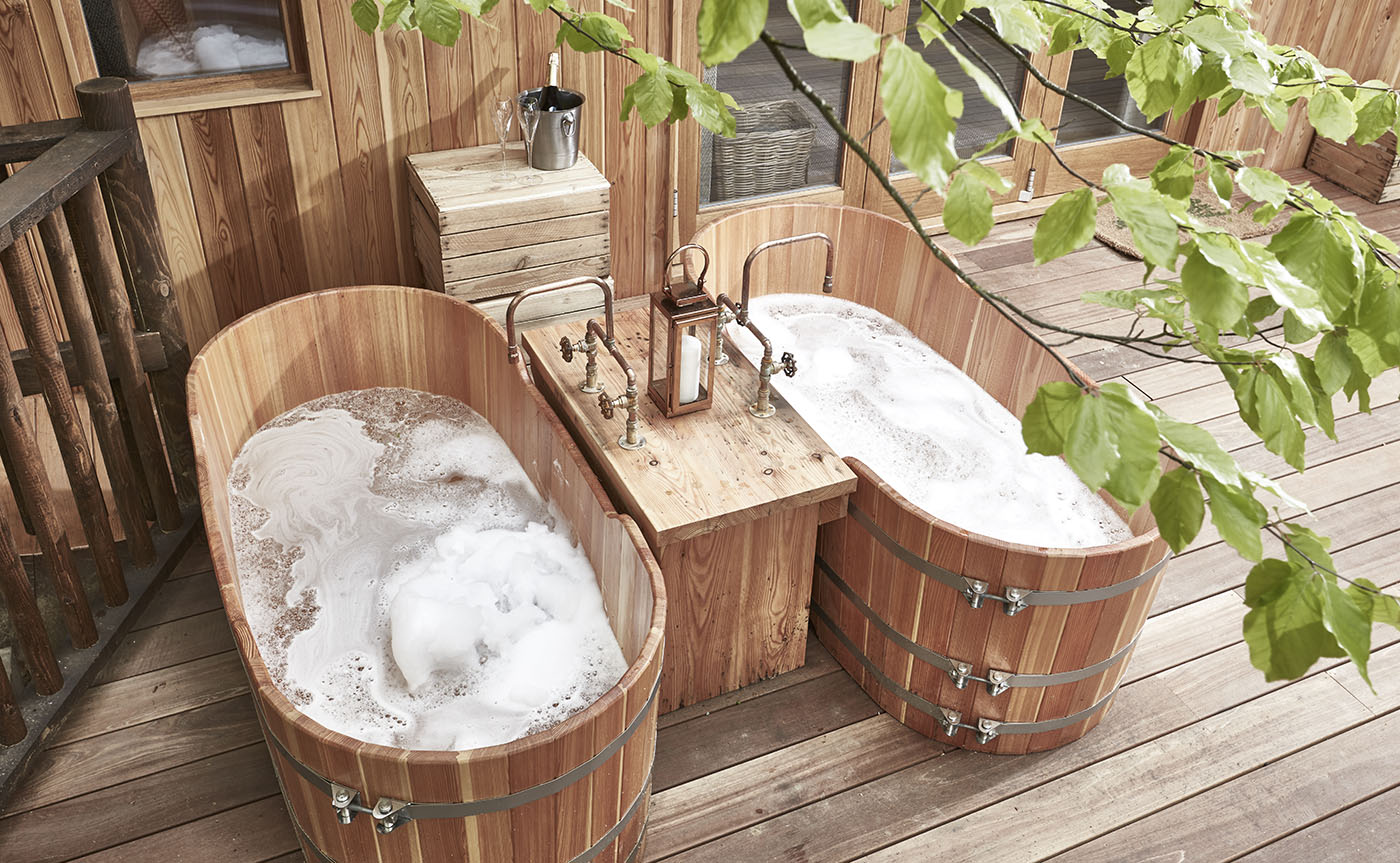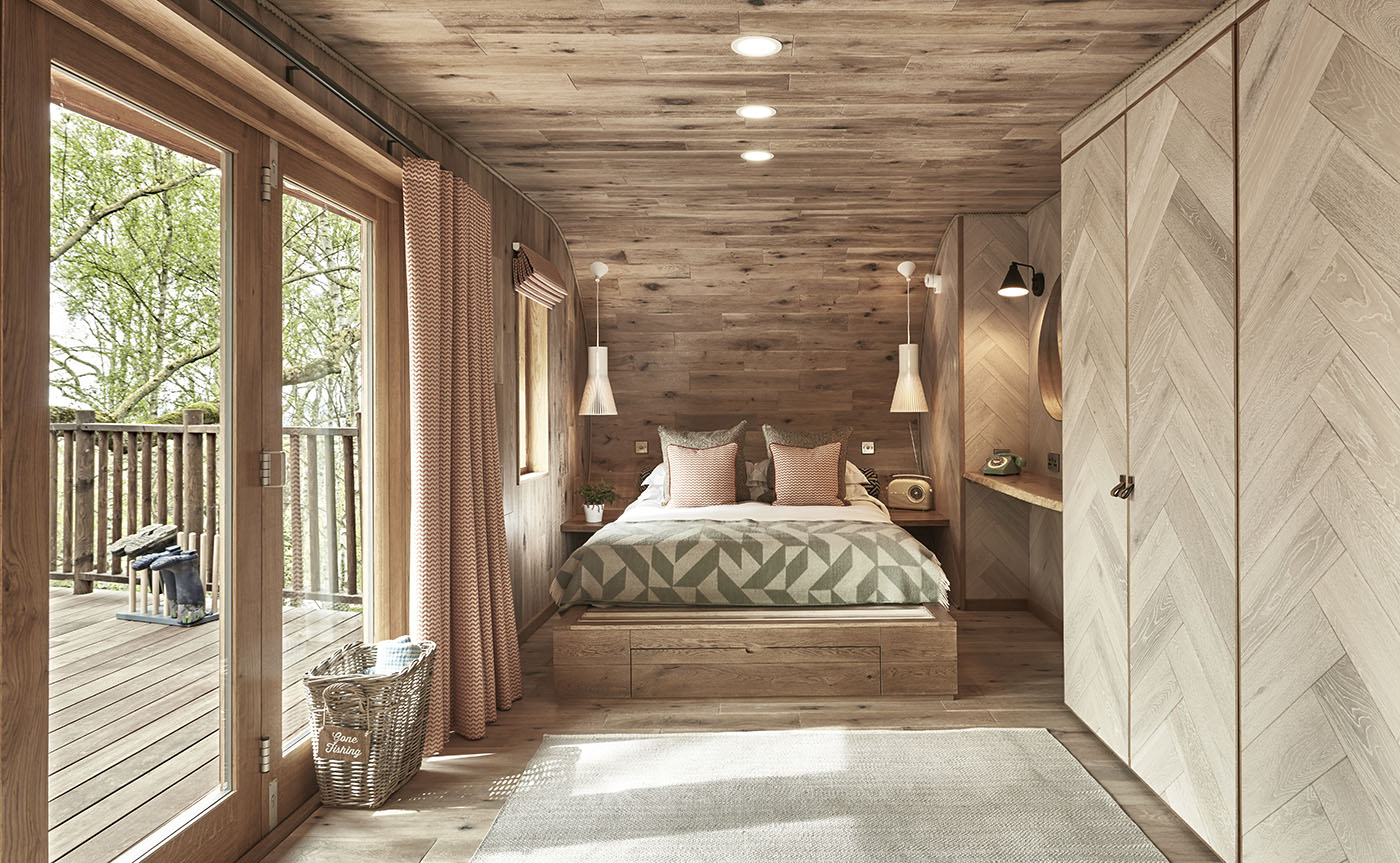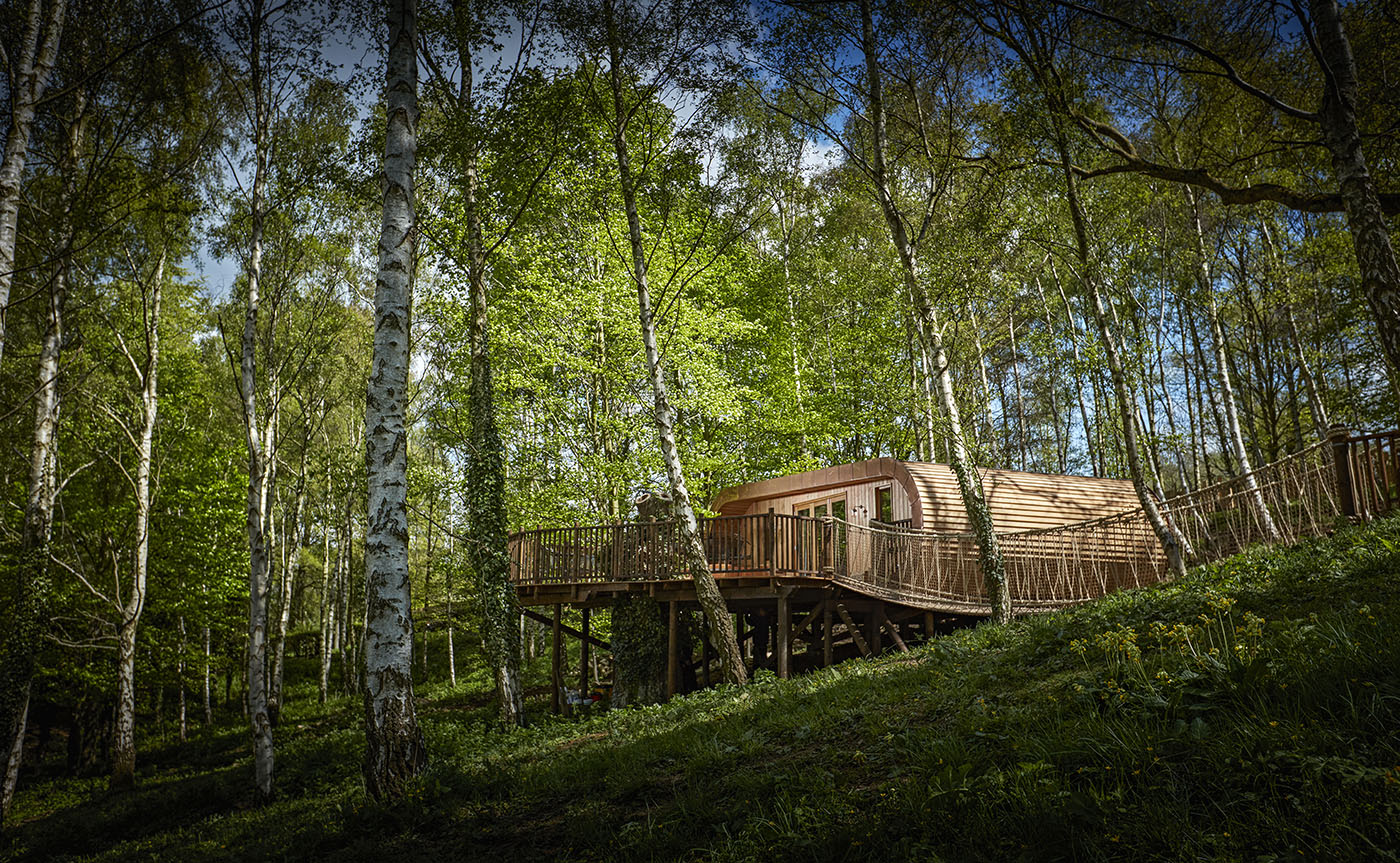 the design
Making the most of your natural surroundings
Perfect for families of four or a group of friends looking to share, these spectacular arboreal retreats embody all the very best bits of childhood adventures, along with a handful of grownup perks too. The interiors have been styled by talented designer Hannah Lohan. Each treetop retreat includes a spacious treetop deck, sumptuous wooden outdoor baths, an en-suite bathroom, underfloor heating and cosy furnishings. What cold be better than settling into a warm bath on the deck with your better half by your side, leaning back and looking up at the stars?
Inspired by the natural shapes found in nature, the treehouses' iconic curved design maximises the relationship between the inside interiors and the great outdoors. Large folding sliding doors and windows can be opened up to create an immediate and tangible link with nature, allowing guests (and their dogs!) to enjoy the views overlooking the tree canopies.
contact us