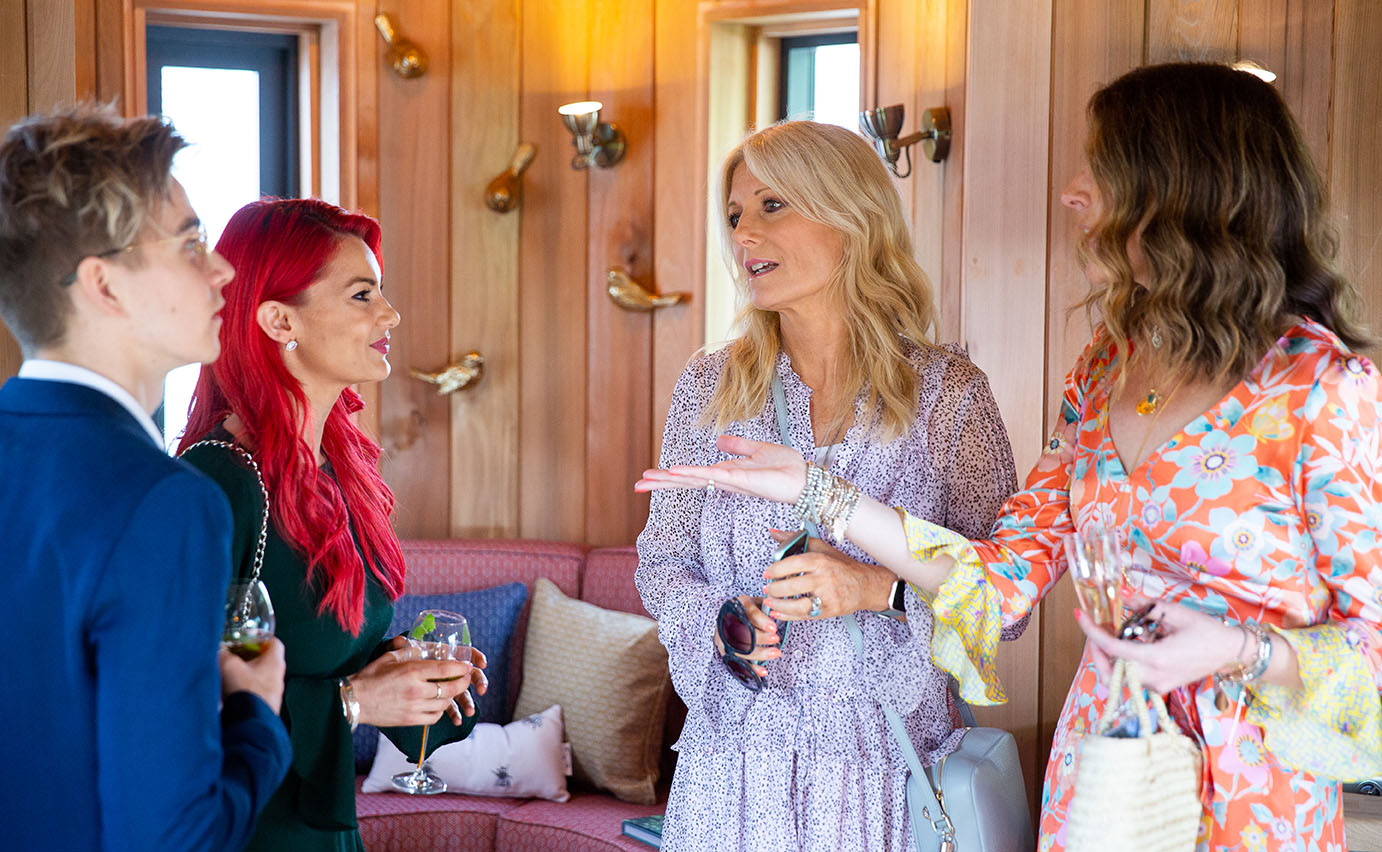 Corgis, superheroes and a whole lot of plants – phew, Chelsea Flower Show 2019 is over! As always, it's been a blast and we're so pleased that the treehouse went down a treat. There were certainly lots of 'wows' to be heard as people walked up the spiral staircase – and it's a good thing too, because the treehouse is going to be making its way to the Chewton Glen Hotel and Spa in a few weeks where it will need to enchant and captivate children for generations to come.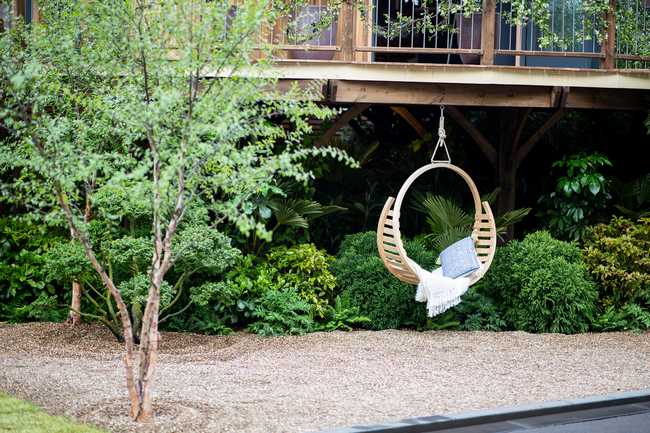 See how we made our Chelsea Flower Show treehouse into a fun and quirky Beehive in our previous blog post, which you can read here. This week we look back over the show week and share our favourite moments from the RHS Chelsea Flower Show 2019.
1. When Joe Sugg and Dianne Buswell came to open our RHS Chelsea Flower Show treehouse…
Along with our friends at Chewton Glen Hotel, we absolutely loved having strictly stars Joe Sugg and Dianne Buswell open our RHS 2019 Chelsea Flower Show treehouse. A crowd gathered as they stood at the entrance to cut the ribbon along with Chewton Glen's Executive Director Andrew Stembridge and our very own MD, Andy Payne.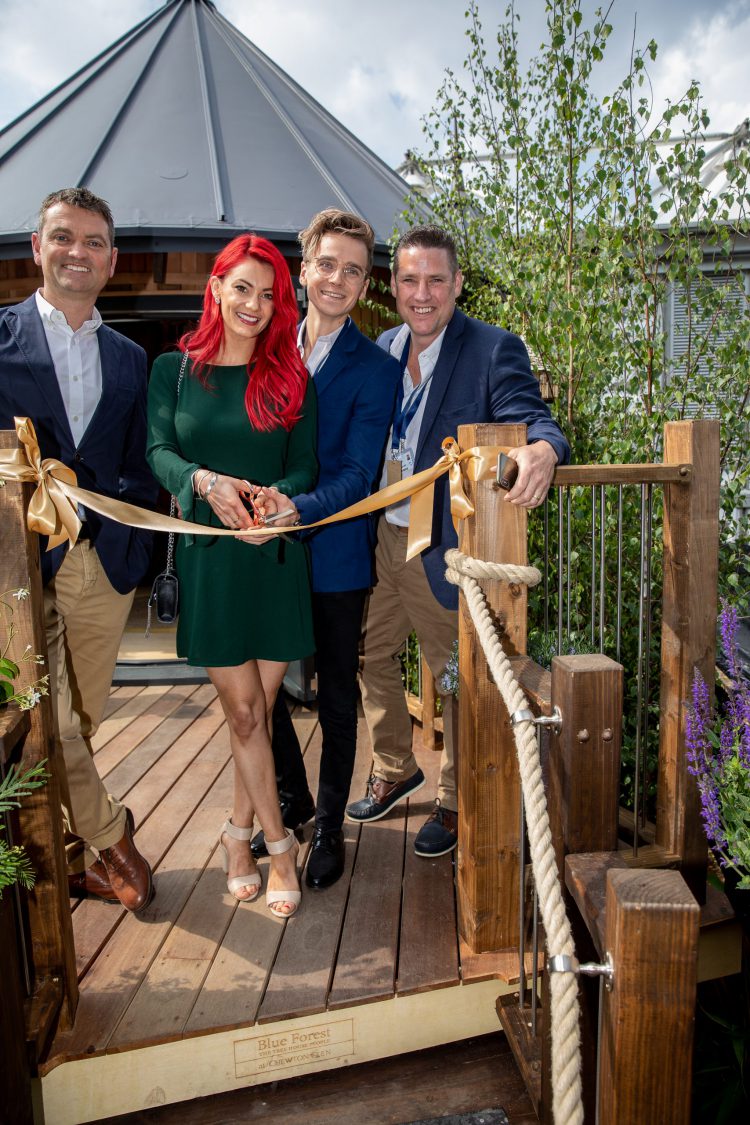 One thing that really stood out for us is how genuine they were, and how happy they seemed to be spending the morning with us. Joe created a wonderful vlog about their day, which you can watch here!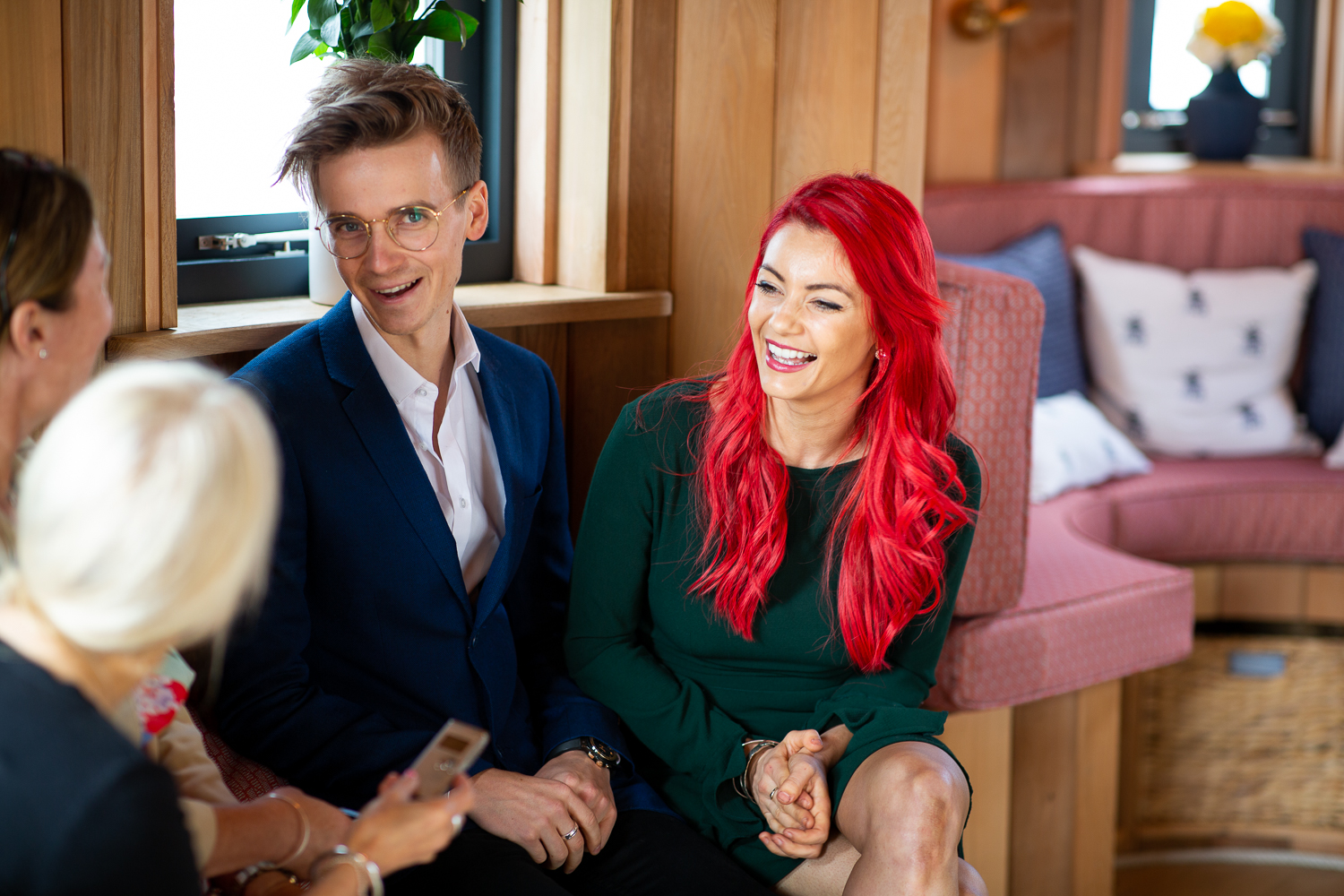 2. When we were graced by Instagram celebrity Marcell Le Corgi
This pampered pooch has over 112,000 Instagram followers – and we couldn't quite believe it when we saw the crowds of photographers crowding round to get the perfect snap!
He does look divine sitting on the Tom Raffield swinging seat so we can hardly blame the paparazzi. Merci, Monsieur Marcel!
3. When we were on the opening scene for the BBC Chelsea Coverage…
While the BBC is somewhat restricted in terms of the exhibits and trade stands they can feature in their Chelsea TV coverage, we were still very happy to let them film their opening scene for Episode 8 on our treehouse!
Sophie Rayworth looked wonderful in a navy and white patterned dress and Joe Swift was as dapper as ever. Our MD, Andy, was hidden away up on the deck, waiting for the signal to lower the basket and pulley, full of champagne! You can catch the scene on our highlighted Instagram story, or watch the episode on the BBC iPlayer.
4. When Architectural Plants helped us win 5 Gold Stars
There's always a sense of anticipation on the Tuesday morning after Press Day, as garden designers get to the show at the break of dawn to see their medals for the first time.
With trade stands and exhibitors, however, we're chasing stars. Gold stars, to be exact – and we couldn't have been happier to discover that the RHS awarded our treehouse exhibit with 5 of them.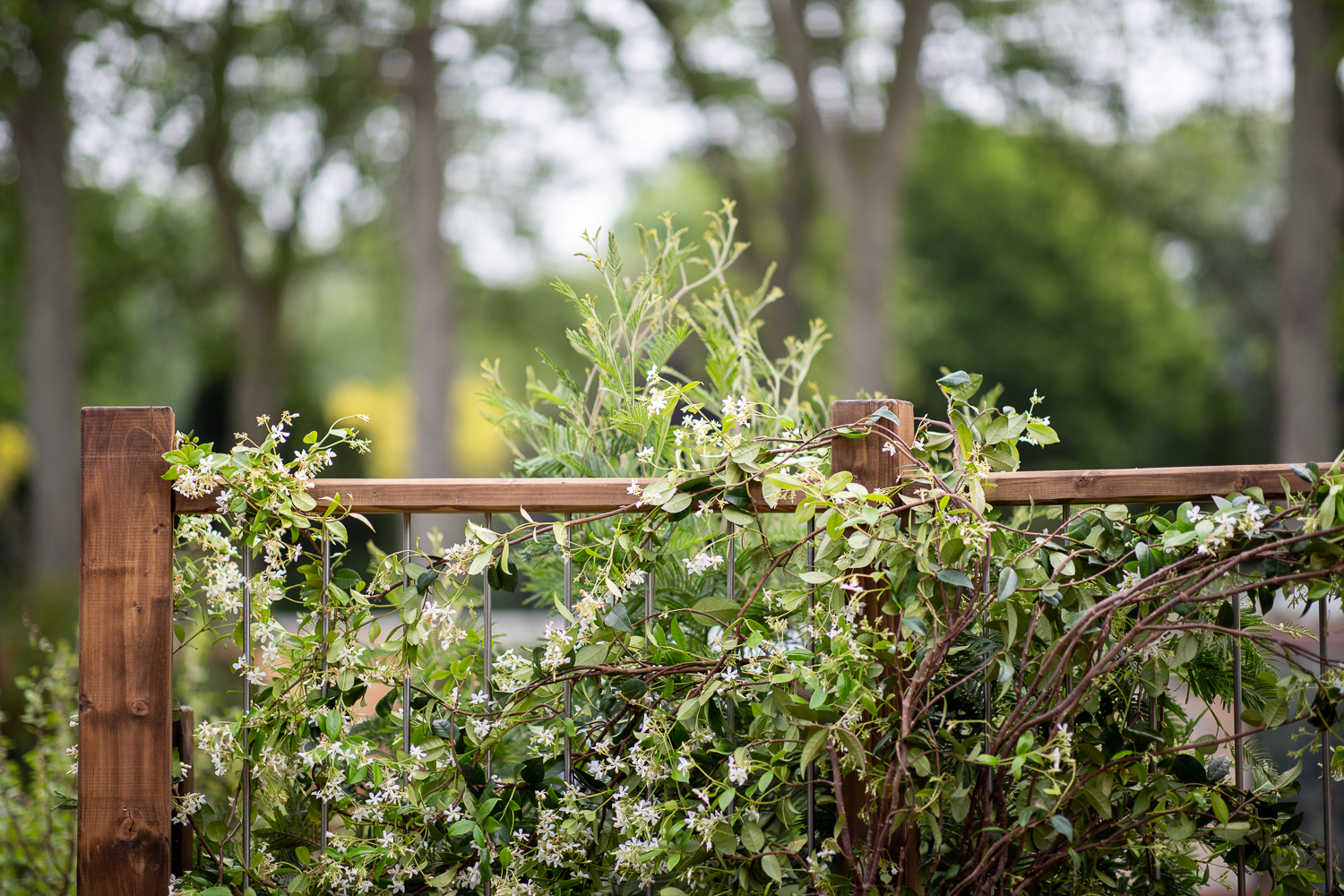 We couldn't have achieved this without the brilliant work of Architectural Plants, who we collaborated with to create the wonderful woodland planting. Visitors loved the beautiful and feathery Mimosa tree and the scented Jasmine in particular.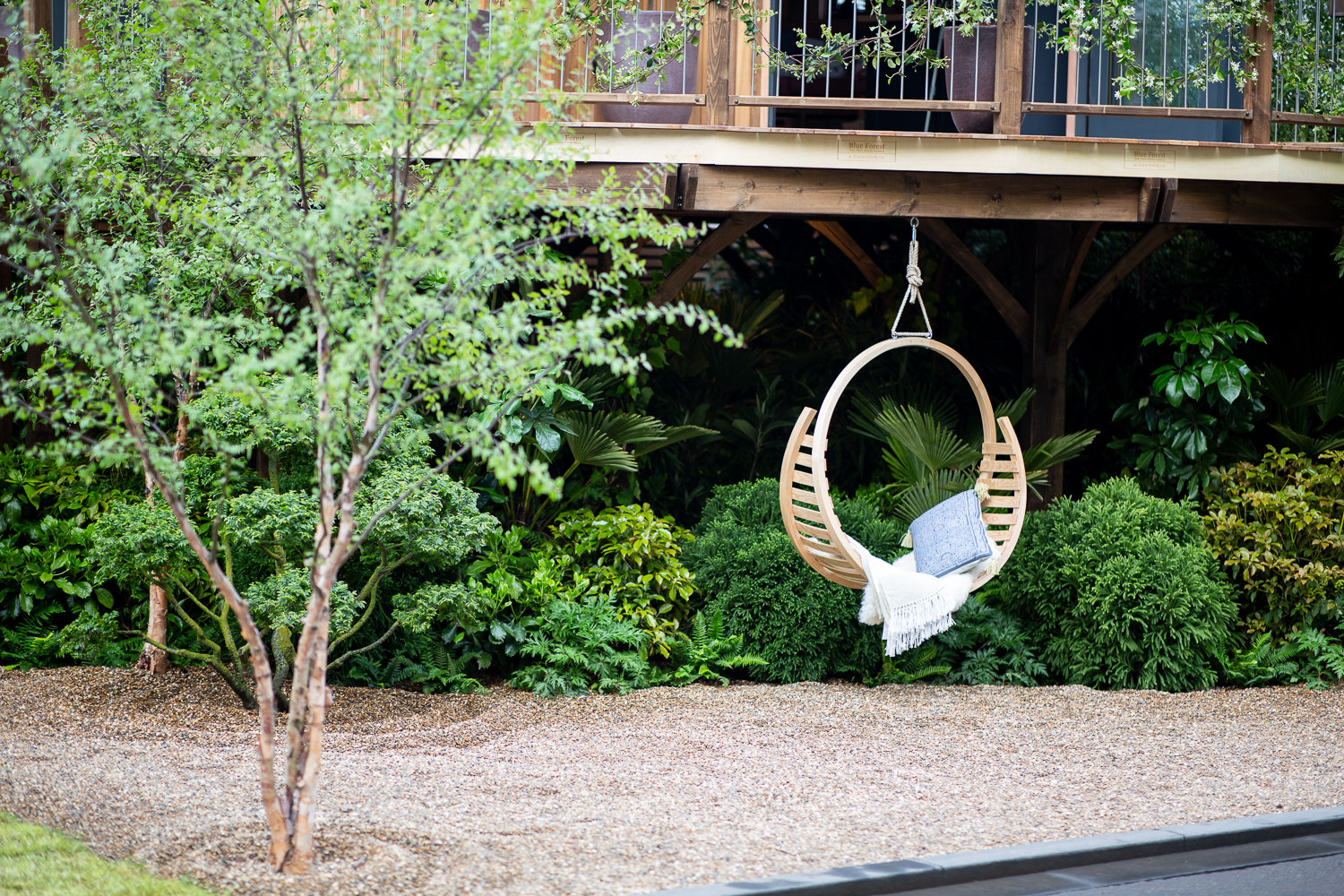 Find out more about the nursery and the planting list they created for us on our previous blog post, which you can read here.
5. Meeting superhero Ellie Simmonds
We were truly honoured when Gold medal-winning British Paralympian swimmer Ellie Simmonds came to look around our Chelsea treehouse!
Would you believe that this amazing athlete took on the 2008 Summer Beijing Paralympics when she was just 13? Not only that, she was the youngest person to be appointed an MBE at 14, what a hero!
6. When our Caryn was spotted on TV
One evening during the show week, everyone in the Blue Forest team got an exciting message from Project Manager Charlie Kitchenham… who had spotted with his eagle eyes a certain Admin Assistant of ours strolling along Main Avenue looking too cool for school.
Caryn effortlessly donned her shades in what can only be described as the best Top Gun moment of all time, which was broadcast to millions of people on BBC1 that evening.
7. When Mark Gregory loved our tea break box…
Let's face it, the build-up for Chelsea Flower Show is stressful, tough and hard work. We decided that our neighbours needed a bit of a break, so we sent them some special tea boxes filled with tea, coffee, biscuits and a jar of Chewton Glen honey.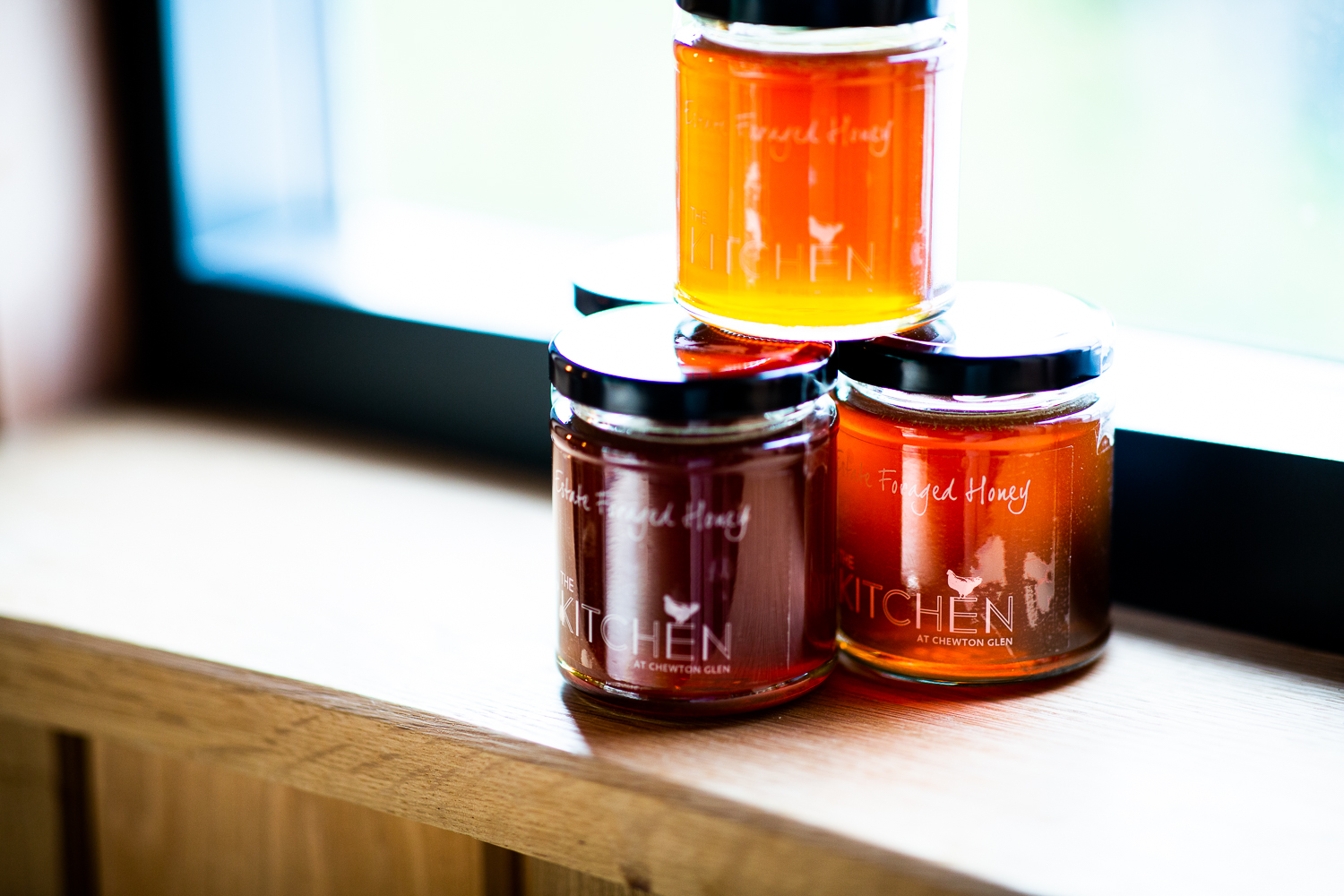 Chelsea legend Mark Gregory of landform shared his excitement on Instagram, with a picture of the box being shared out among his team – a typical Yorkshireman who loves his tea!
8. When Chris Evans said he wanted two treehouses
He walked in, said "this is amazing" and joked that he would take two. We were absolutely thrilled. Chris is a great guy and we loved having him and his beautiful wife Natasha in our treehouse.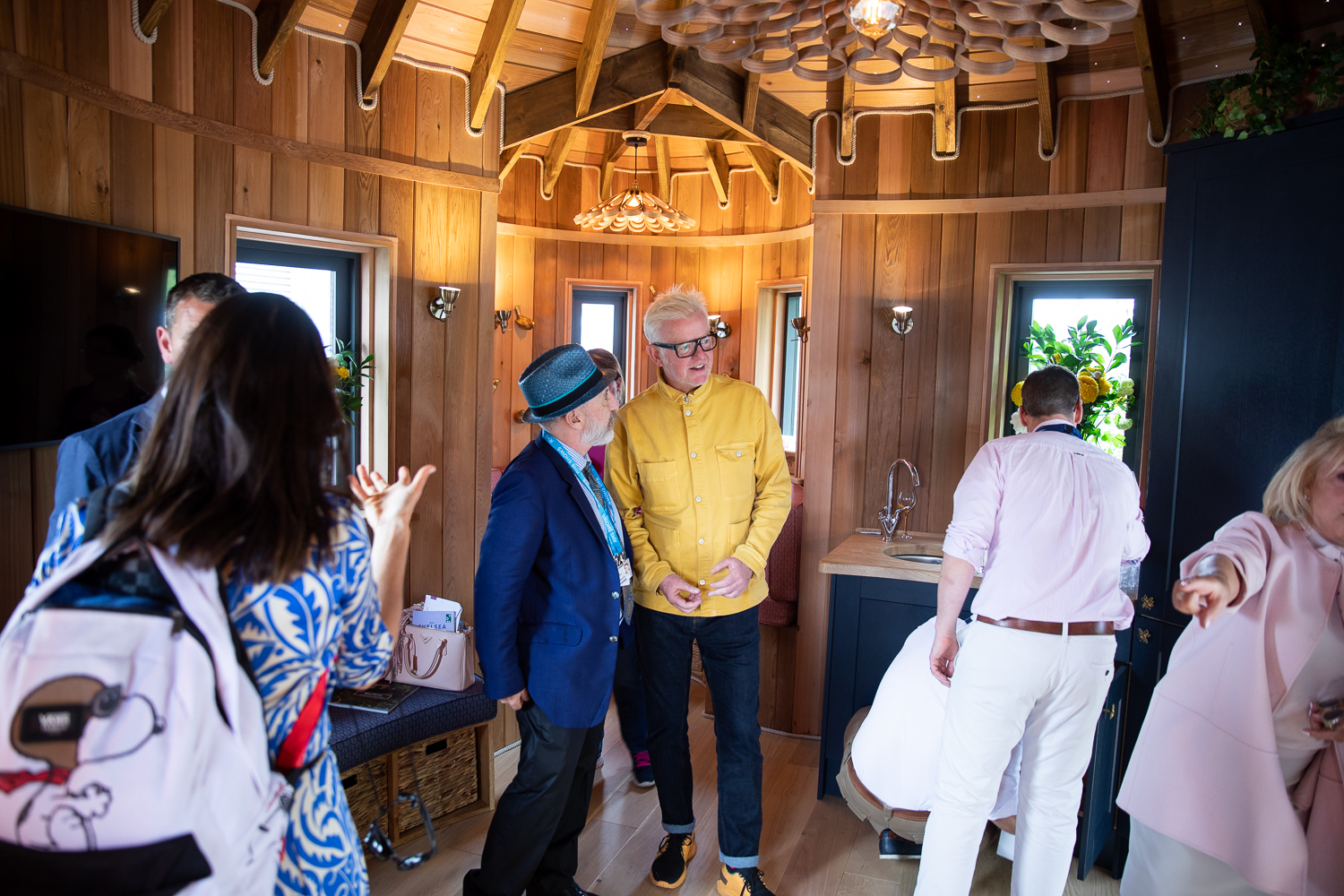 9. When the D-Day Darlings came to say hello
These smart and glamorous singers certainly caused a stir at the show, with their elegant victory rolls and red lipstick! Supported by Dame Vera Lynn and The Royal British Legion, the D-Day Darlings are known for raising funds for charity while keeping od wartime classics alive.
They've been entertaining the public with performances of 'I'll Remember You' and 'We'll Meet Again' since their success on Britain's Got Talent. They certainly were darlings, coming up to see our treehouse and posing for a photo with Joe and Dianne.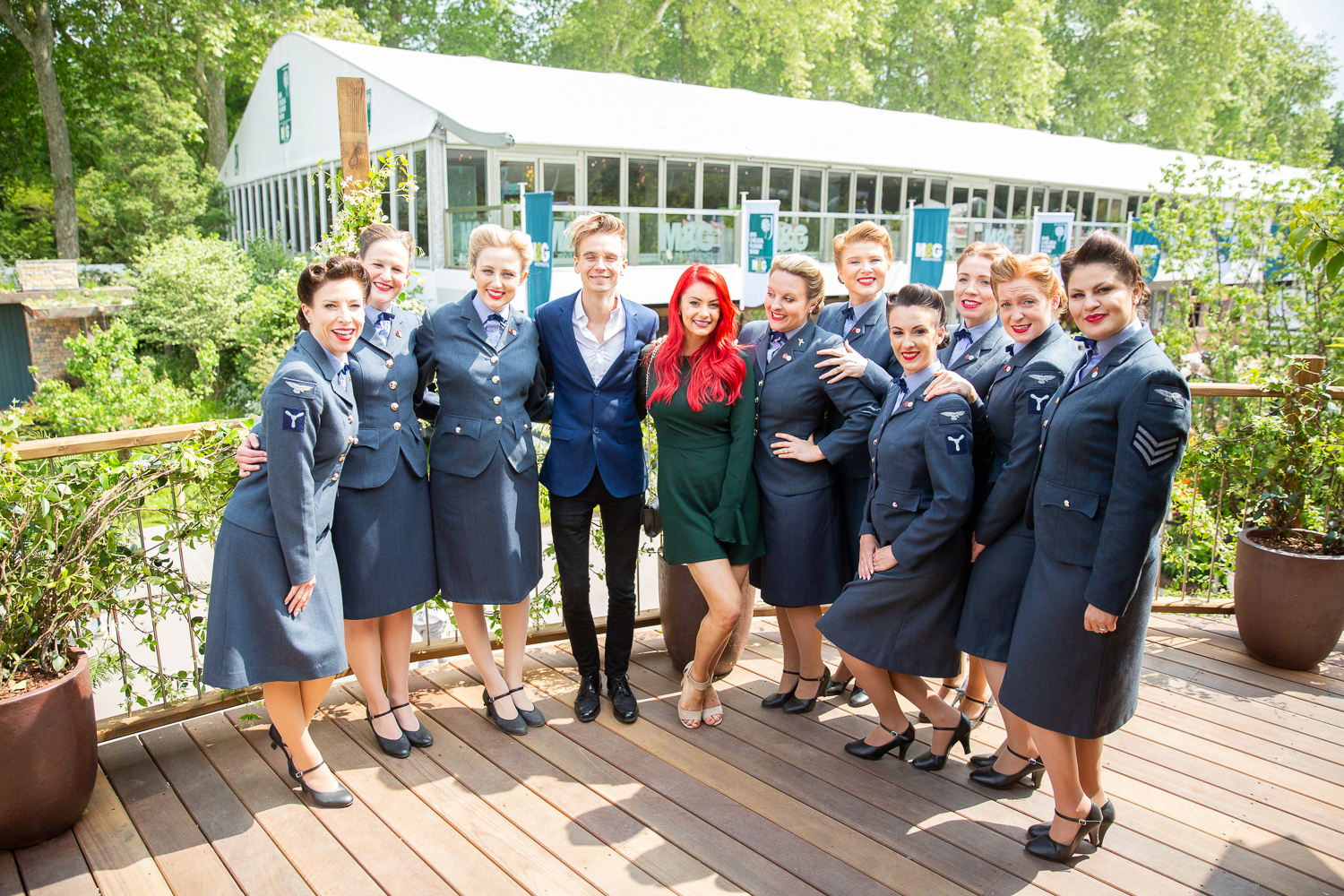 10. When two gymnasts came to do some yoga
We weren't too sure where they came from or why they were strolling about Chelsea Flower Show in bare feet, but they looked amazing and they perfectly demonstrated how multifunctional a treehouse deck can be.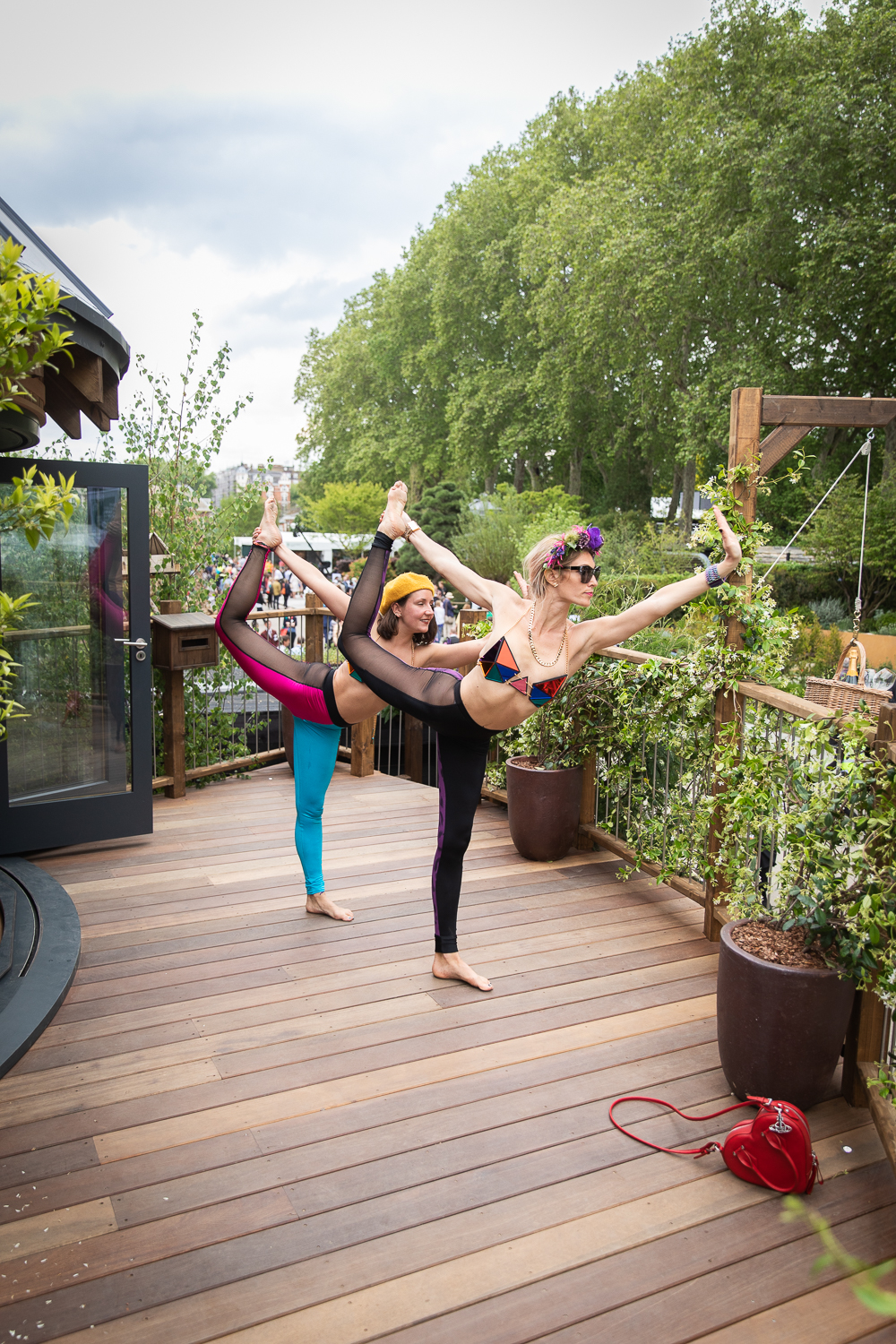 Whether you want to sit and eat lunch with your family al-fresco style or dress up in sparkly leotards and do acrobatic yoga stretching, a treehouse is a perfect space to cater for your needs.