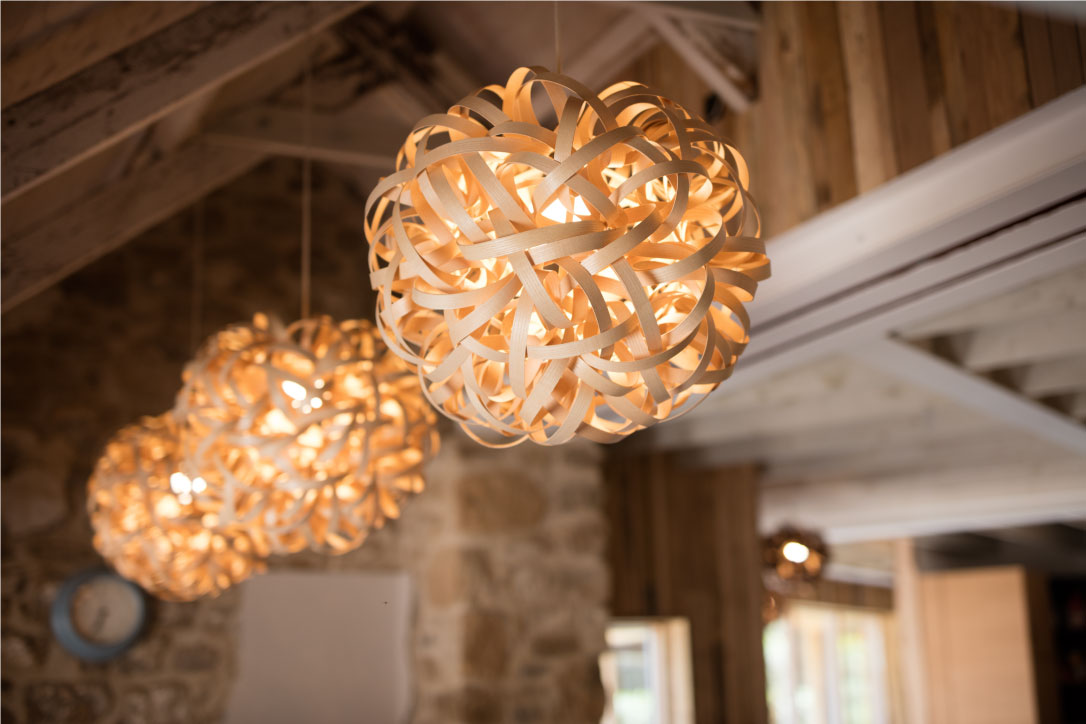 Ever since this year's RHS Chelsea Flower Show, Cornwall-based furniture and lighting designer Tom Raffield has been hot on our list of favourite interior brands.
With an experimental workshop set amongst six acres of ancient woodland in Cornwall, his designs are synonymous with nature; each product is hand-shaped using sustainable wood and created as sculptural pieces of art using a pioneering form of steam bending. We think his work is perfect for treehouse living and treetop interiors!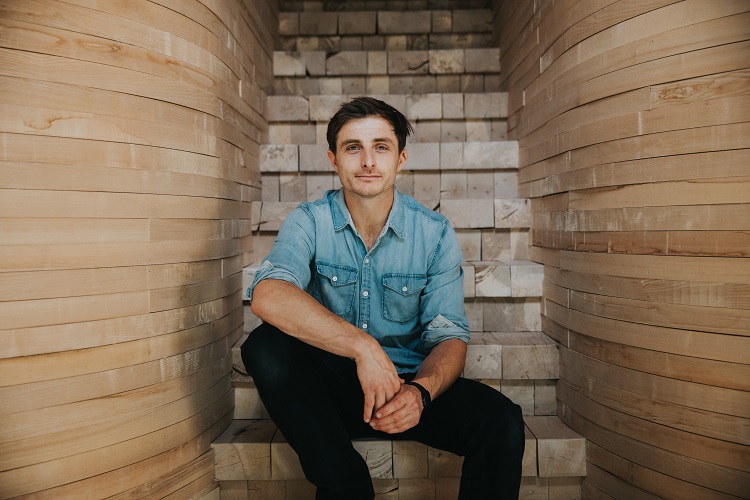 Championing natural materials
Tom's ranges include contemporary indoor planters, hanging swinging seats, wall lights and mirrors – which all showcase the brand's signature curves.
Taking inspiration from the organic shapes, movements and sequential patterns that are found in the natural world, Tom aims to put organic materials in the spotlight and we think his work is truly inspirational.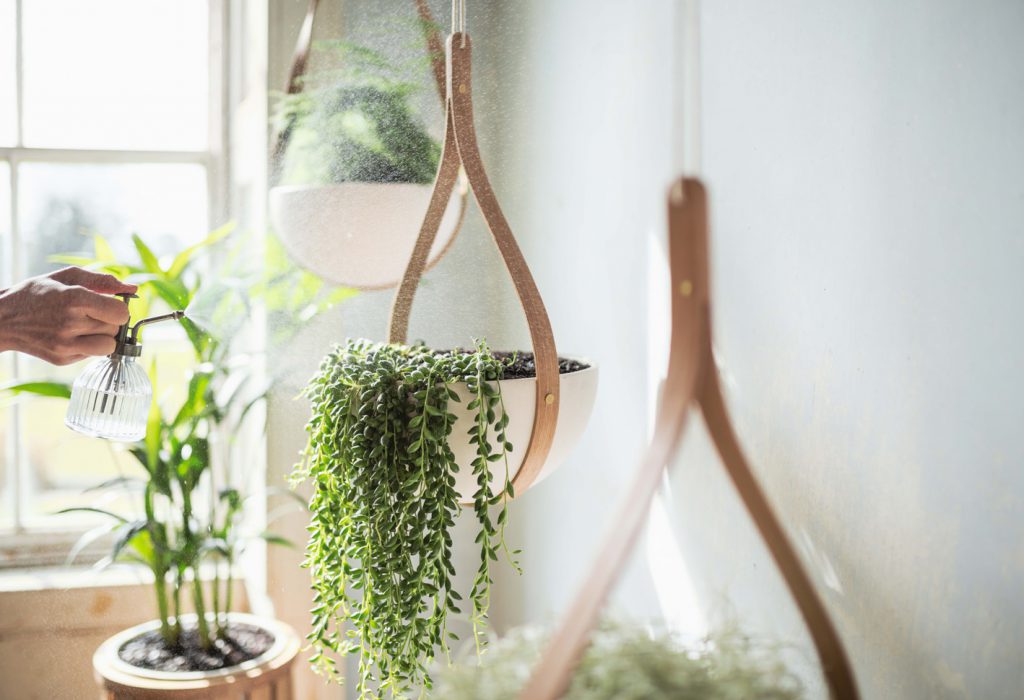 Tom at RHS Chelsea Flower Show
Tom and his team returned to Chelsea Flower Show Main Avenue with an innovative new collection of flowing steam-bent planters and screens, which were displayed in a unique, architectural stand that focused on well-being, biophilic design and zero waste.
It was a particularly exciting show for the company, as the striking courtyard-esque space showcased their new ground-breaking design process, which combines their traditional steam bending technique with complex parametric modelling to create eye-catching biomorphic architecture and planters.
Reflecting our own values of using natural materials to achieve creative designs in the most sustainable way, we really appreciate the work that Tom does and we were excited to be exhibiting next to their stand at the flower show.
What's more, it was clearly evident that their designs were ideal for treehouse living! We fitted a hanging seat under the deck and fitted light pendants and planters in the interior, and they were an exceptional match.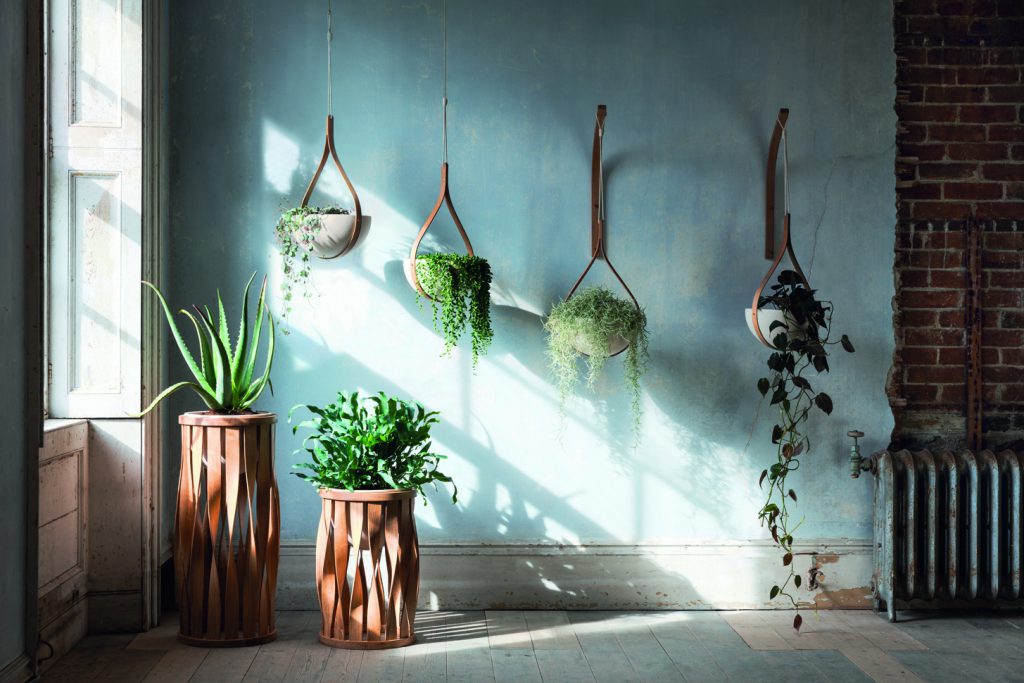 As it's the season for giving your garden and home an update, now that the warmer weather has arrived, we thought we'd check in with the designer to see what inspires him and what exciting designs he has in store… Over to you, Tom!
Hi Tom. Your designs are going from strength to strength at the moment. Why do you think that products made from natural materials are so popular right now?
I think it's the influence of the biophilic design trend and people starting to make more sustainable decisions. Impulse buying seems to be on the decline and investment in quality, handmade goods that will last over a lifetime thankfully on the rise.
Biophilia is a really interesting concept which we talk about on our own blog, which you can read here. It's basically the concept that natural materials can help to create a sense of calmness and yield a lot of health benefits to humans. Hence why we seem to be seeing a real push in the market for natural homeware pieces.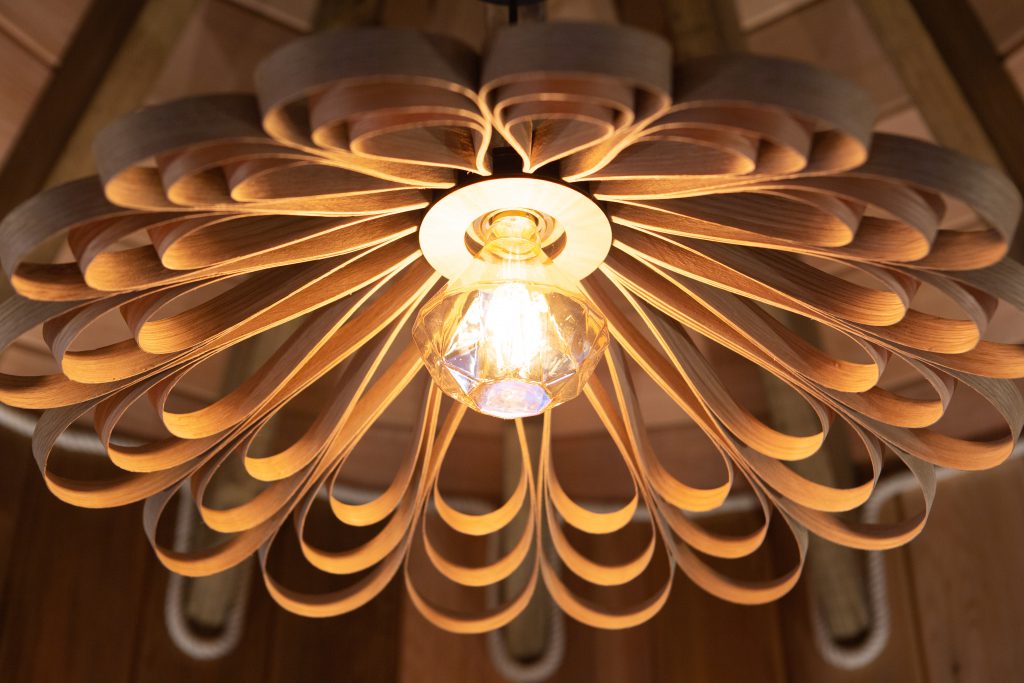 What do you love most about your job?
We have a great team here at Tom Raffield and I think being lucky enough to have the workshop in such a beautiful location helps to inspire everyone. I am always grateful for the freedom to be creative and to see my ideas become a reality. I also love taking a traditional method of craftmanship such as steam bending and using it to create something modern and functional.
Do you have your own designs at home or do you tend to go for a different style?
Our house is filled with our steam bent furniture and lighting; we sometimes joke that it would be the perfect showroom space! A lot of lighting prototypes end up in our space, things that don't quite make it into the range or pieces that we've discontinued. It makes our home feel unique! There's a real mix of others designs too though – we have furniture pieces passed down to us from family members, some old restored sideboards and chairs and then a few thrift pieces too.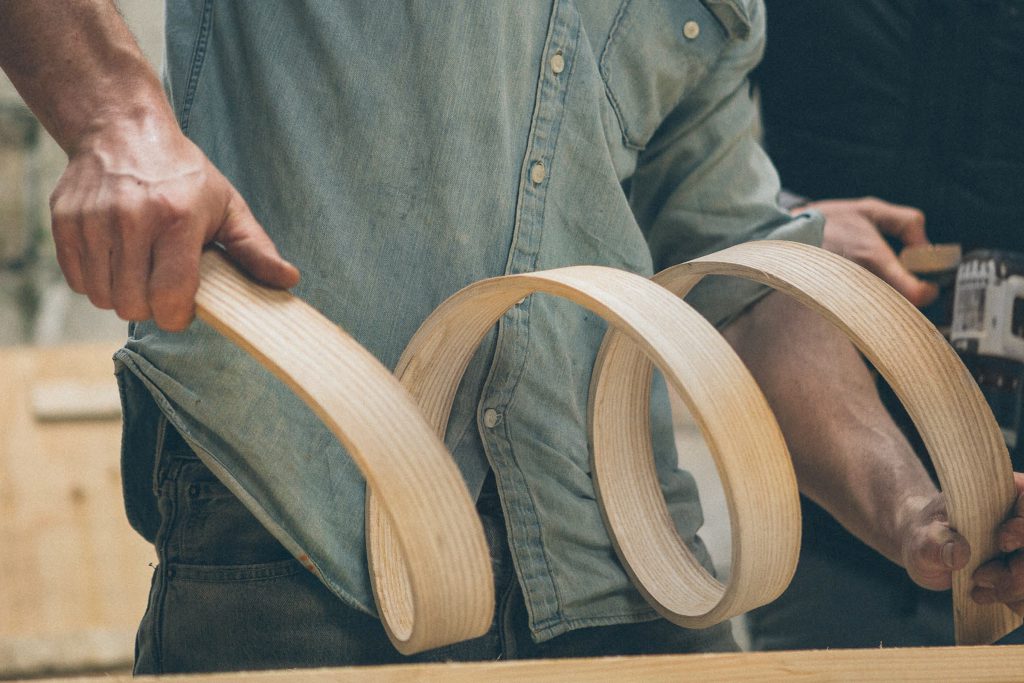 What's the easiest way someone can update their treehouse living space?
Our top three tips would be:
Try moving furniture around in the space – sometimes a different orientation can change a room entirely. Try not pointing furniture at televisions monitors etc and instead use windows and the outside as focal points.
Painting a wall a minimal, relaxing white makes space feel larger whereas choosing a bold colour can update a room in a modern exciting way.
Add greenery. Adding plants to your space instantly lifts it!
Why do you think your products lend themselves so well to treehouse living?
I think it's due to the fact that the natural wooden materials complement each other so well. The aesthetic that we both work towards is so inspired by nature that it just works.
If you had your own treehouse, what would you use it for?
If I had a treehouse it would be like a big den! It would have a big slide for the children, lots of steam bent lighting, probably a snack drawer and lots of puzzles.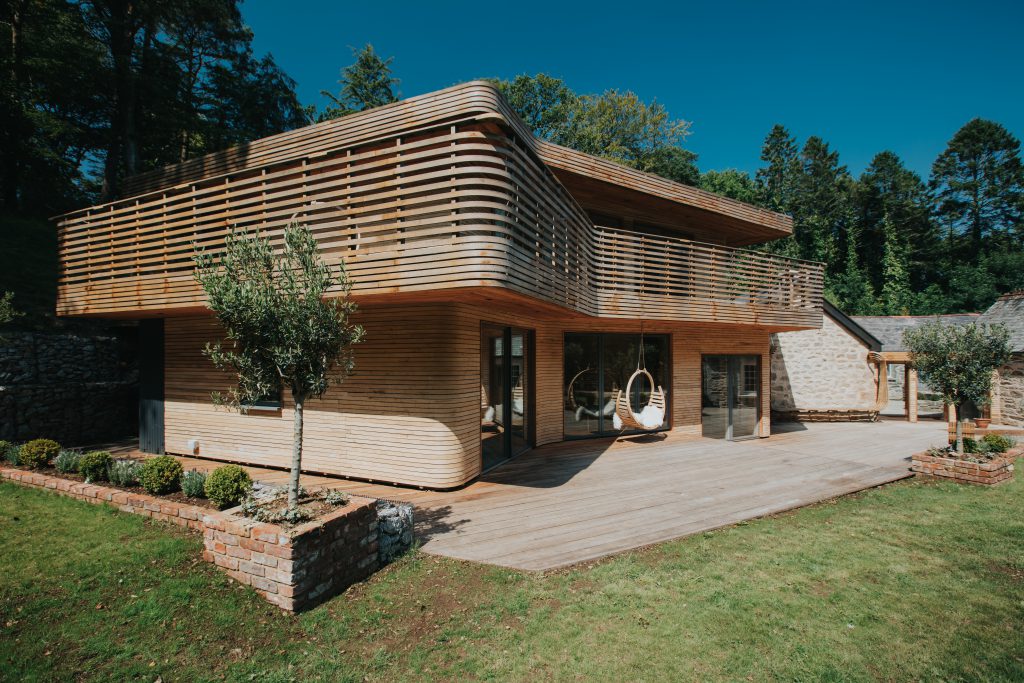 The Tom Raffield Grand Designs House
What do you like to spend your time doing when you're not designing things?
At the moment every spare minute is spent with my family. We have a 2, 5 and 7-year-old so life is fun! We are all outside as much as possible either working in and enjoying our woodland or being in and by the sea… the land and seascape in Cornwall are so inspiring it's why we love living and working here so much.
Here at Blue Forest, we're all about embracing your inner child. What advice would you give to your younger self?
Hard work pays off – don't take life too seriously and keep perspective. Be creative, experiment and have fun… that's the secret to a happy home!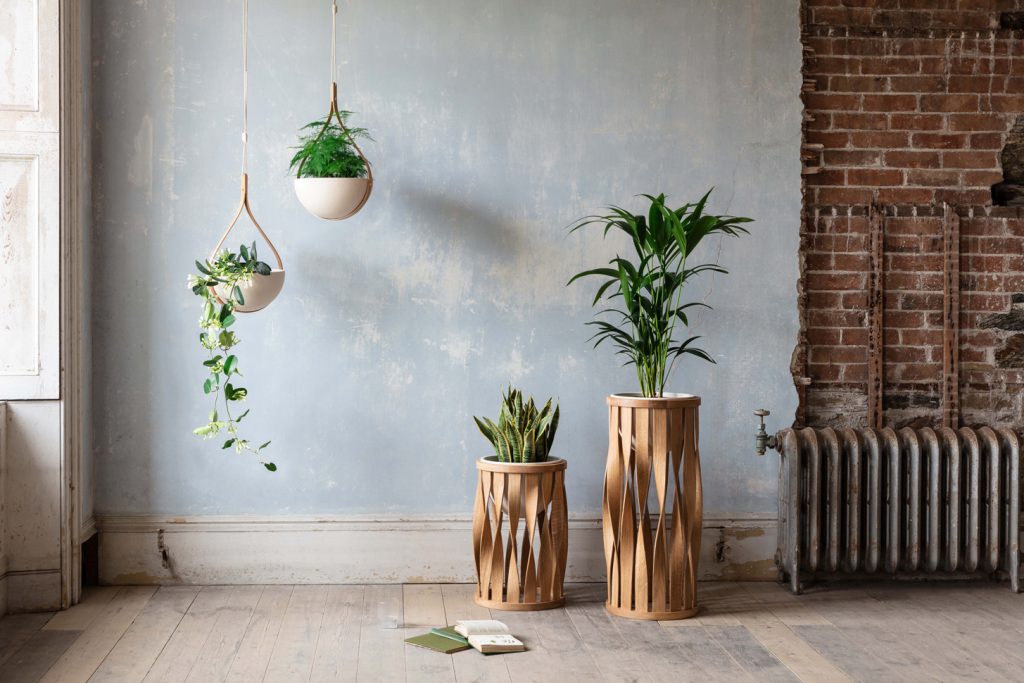 Great advice! Finally, are there any new products you want our readers to know about?
We will be launching two new steam bent lighting collections in the autumn which we can't wait to reveal. Some of the designs are quite different for us… so we are looking forward to seeing their reception.
Find out more about Tom and his products by visiting https://www.tomraffield.com/