Kent
Bluebell Sparkle Treehouse
Explore
the brief
Our Bluebell Sparkle Treehouse is a true fairytale castle!
The client's children have called their enchanting little castle in the trees Bluebell Sparkle Treehouse, and we have to admit that it fits this magical treehouse perfectly!
Hidden amongst the mature trees in the family's garden, the Bluebell Sparkle Treehouse catches both the eye and imagination from the first moment you see it. From the winding staircase leading up to the expansive wooden deck, to the quirky windows and 2 elegant turrets, it really does transport you into a magical world fit for fairies and princesses.
the design process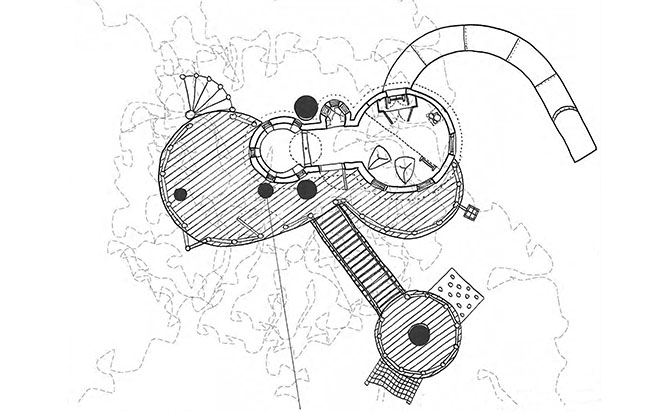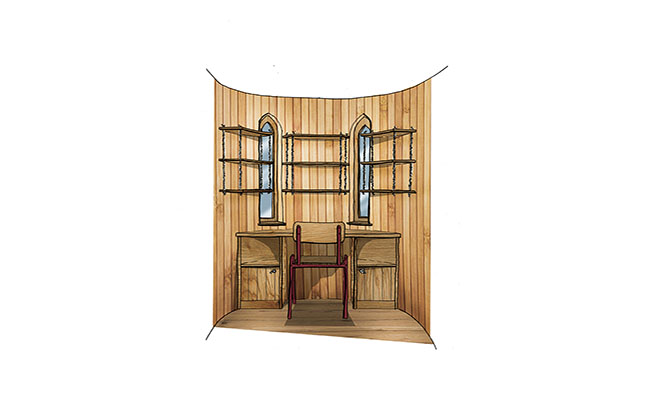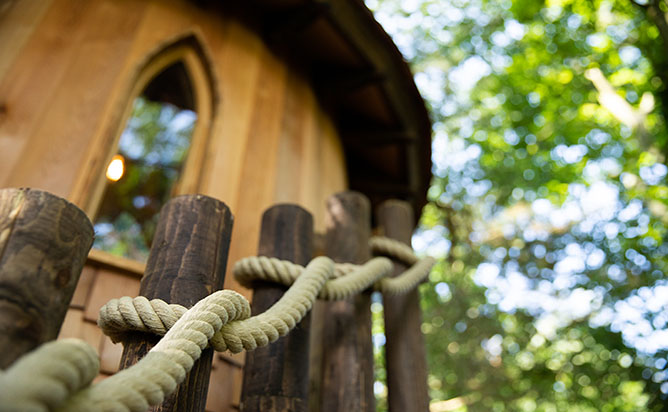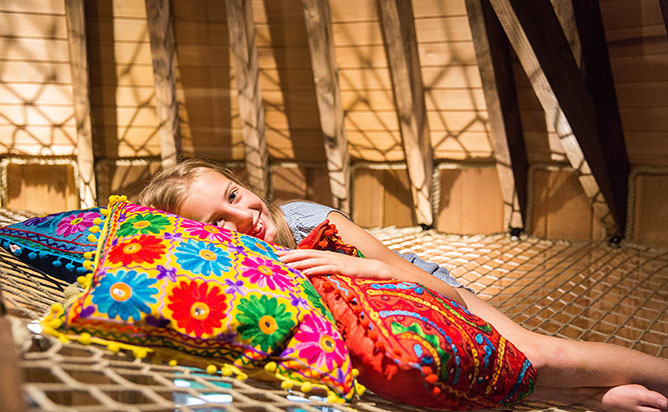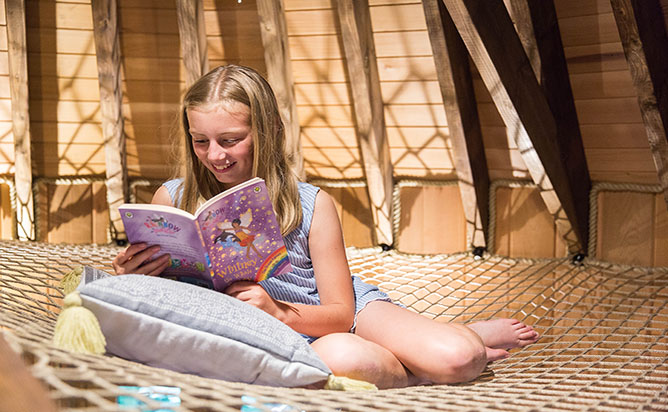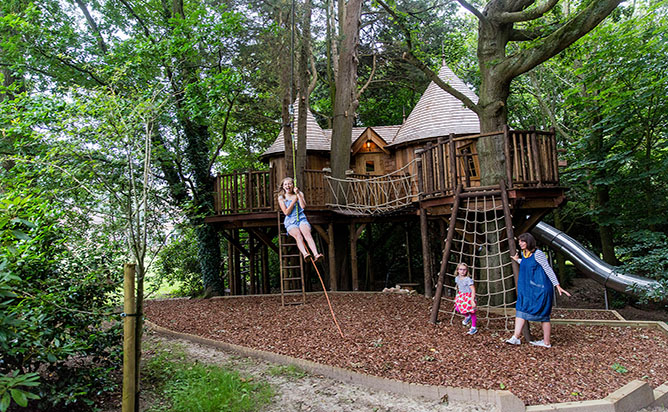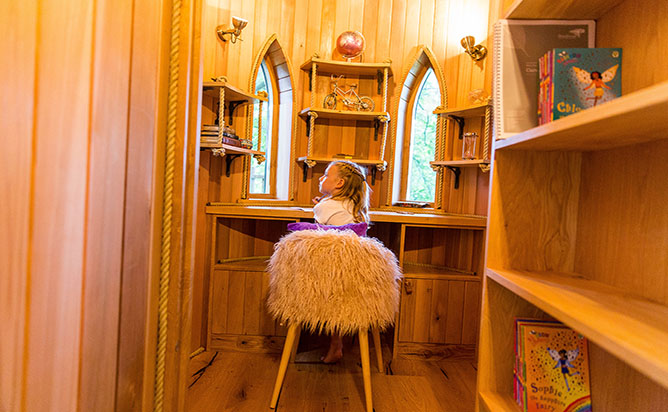 the design
Secret doorways and wardrobes are key features of this magical treehouse
Finished in our classic premium-grade Cedar cladding with 2 spectacular copper turrets, this magical treehouse was an absolute delight to build. As soon as you walk through the door, you are transported into a fairy-tale wonderland. The hidden door to the left opens up to expose a secret reading room, complete with handmade desk, hidden cupboards, quaint windows and a truly gorgeous fluffy little seat.
The main space of the treehouse features many delightful features including the cosy window seat as well as the double doors opening to a real-life princess balcony!
A clever use of space has been the addition of a roped-mezzanine level – the perfect spot to relax and gaze up at the fairy lights hidden in the ceiling above. Another magical touch to the Bluebell Sparkle Treehouse is the Narnia wardrobe which opens up to reveal the secret slide escape route.
Additional features of this magical little treehouse are the zip wire, wobbly rope-bridge to satellite deck, climbing wall, rope ladder and fireman's pole.
contact us