Hertfordshire
Living The Highlife
Explore
the brief
Introducing the Living The Highlife Treehouses
Awards:
Sussex Business Awards – Winner 2014
This upscale 'Living the Highlife' treehouse project is designed for seriously luxurious living, with different areas that cater to the whole family so there's something for everyone to enjoy. Our brief was to design and build a breath-taking aerial complex with a playroom for the kids and a separate area for the grownups to host parties. Perhaps the most striking thing about this project is that it is not one treehouse, but rather two separate and distinct treetop havens – each with their own unique features. This project was a great opportunity for the Blue Forest team to demonstrate our ability to create bold and complex structures infused with character and personality.
the design process
Features:
Toilet

Kitchen

Satellite Deck

Rope Bridge

Adventure Play Equipment

Trap Door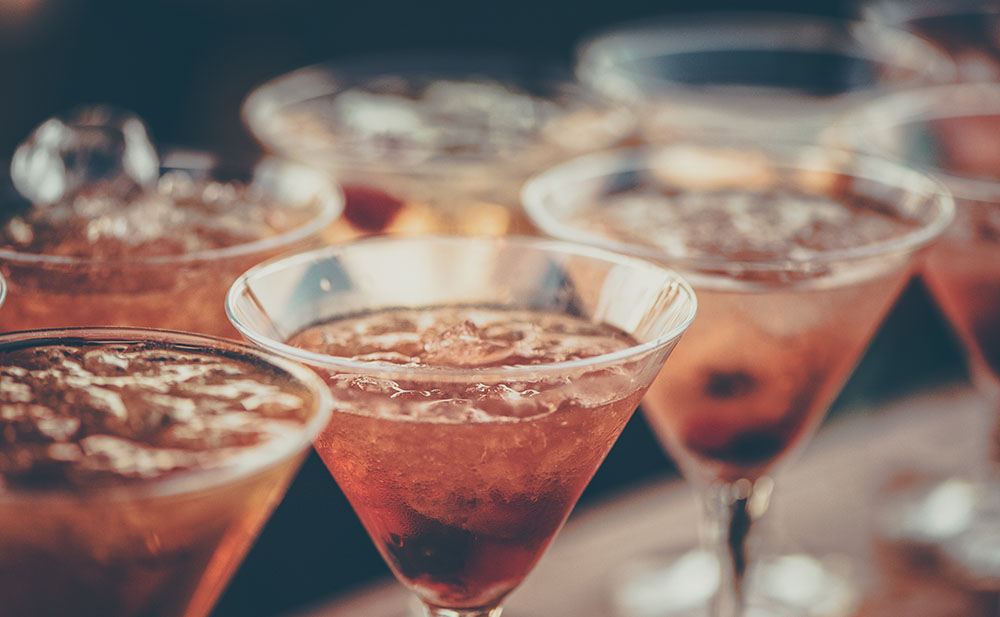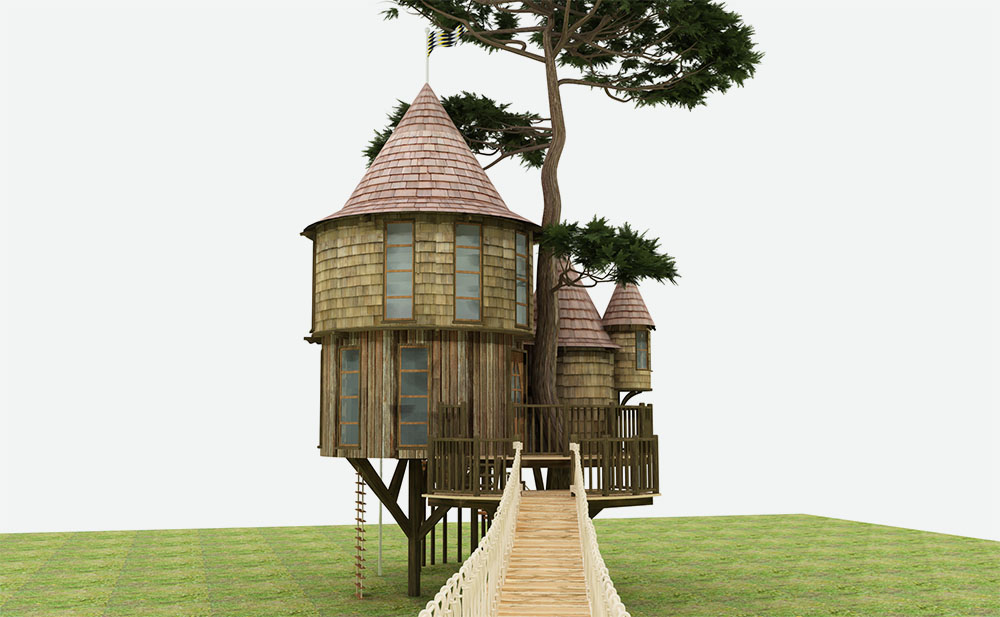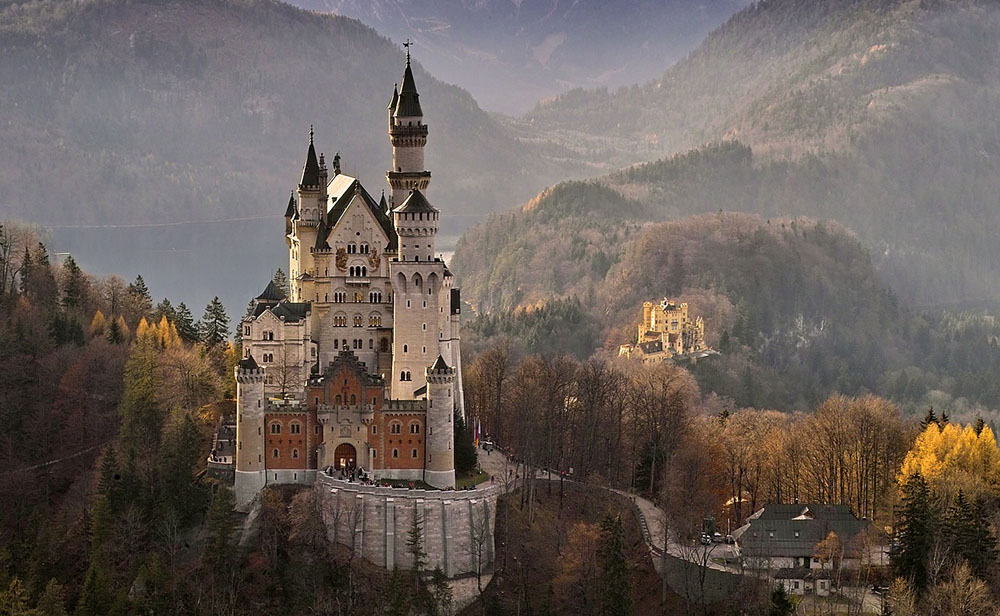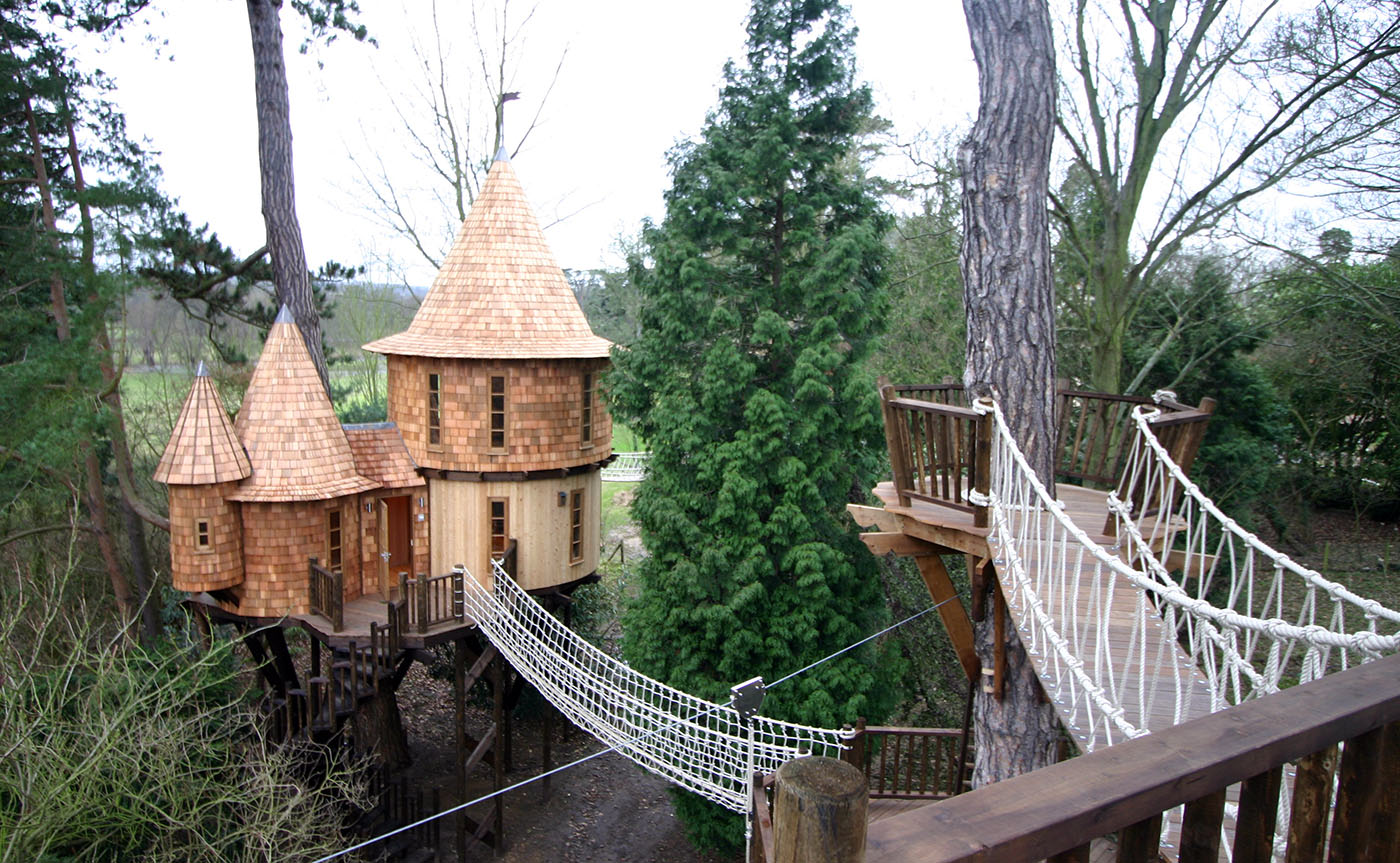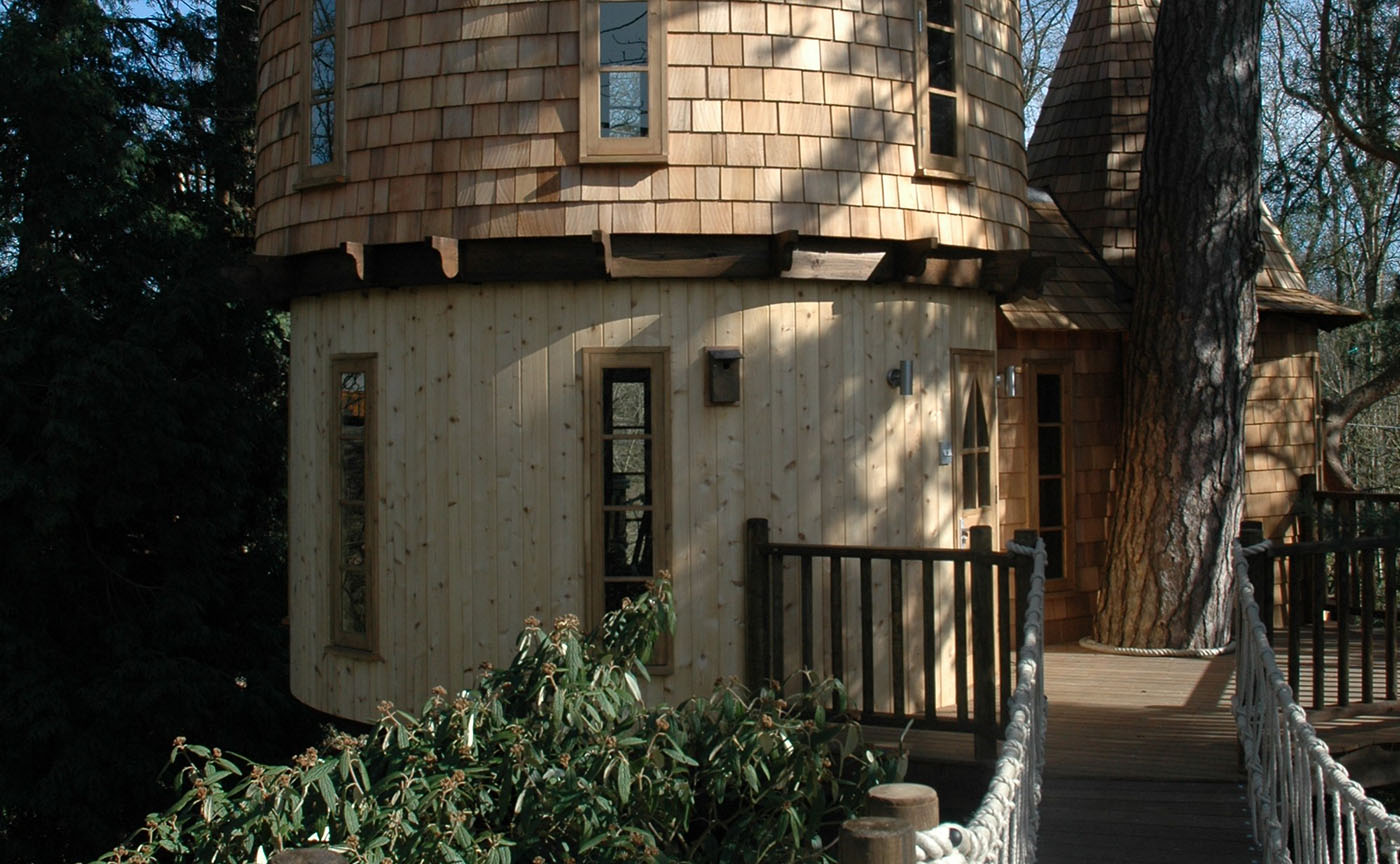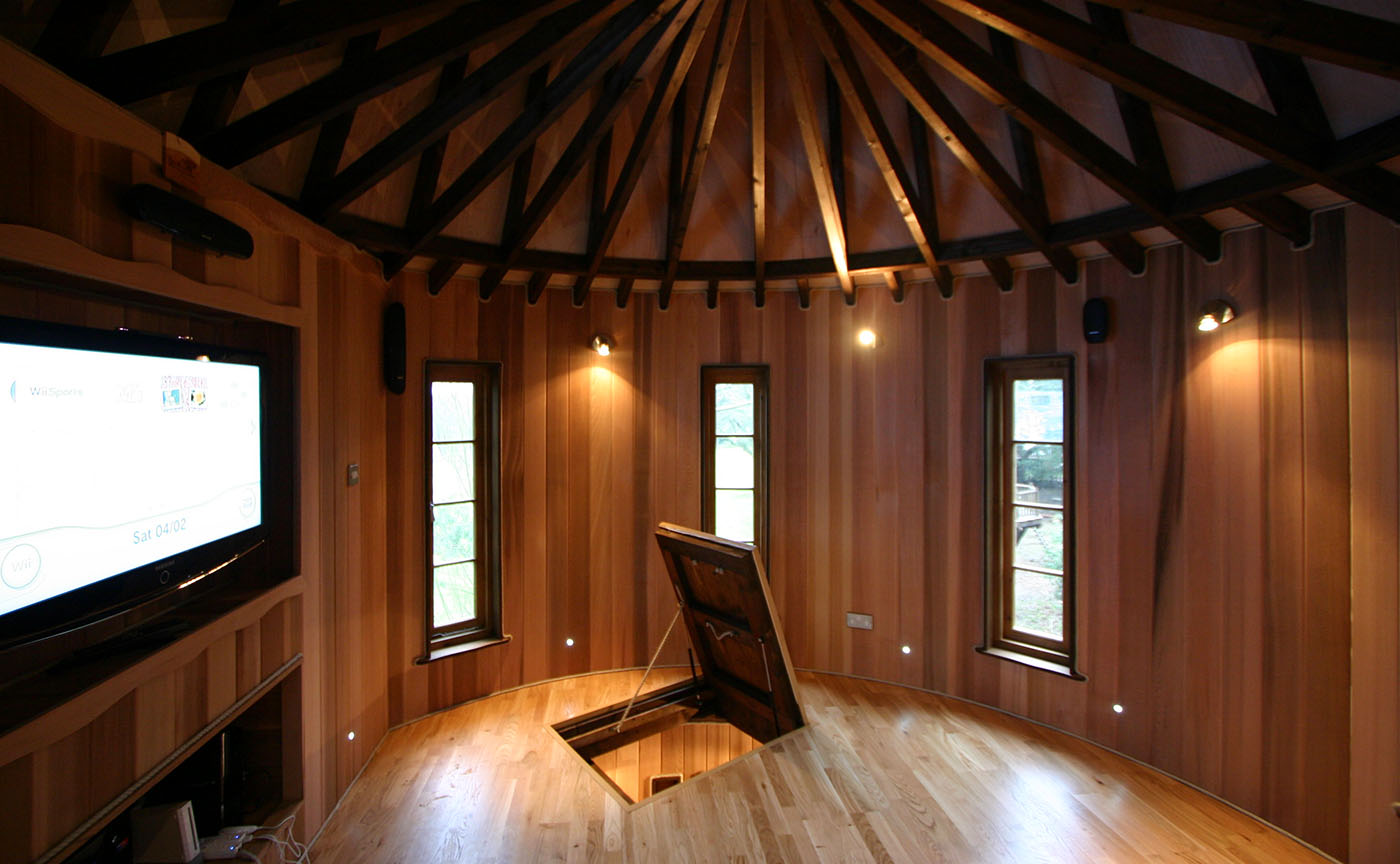 the design
Blending grown-up sophistication with the joys of childhood
The two treehouses are connected by a dramatic canopy walkway which takes the form of several interconnecting rope bridges that weave between the trees and look out over the beautiful surrounding scenery. As well as offering dramatic vistas of the garden, the decks lead to a raised assault course. An eighty-yard zip wire descends from a crow's nest that sits above a balcony and leads down to an exciting adventure trail.
The fairytale children's treehouse features a secret trapdoor which leads to a games room. Inside, the room is fully equipped with a plasma television and games console, meaning that the complex is a great place for the kids to hang out and relax with their friends… and not that bad for the 'adults' either! The children's treehouse features three differently sized conical towers, giving the design a fairytale quality.
The adults' treehouse is fully furnished as a spectacular venue for treetop dinner parties, with a large and comfortable living area for entertaining. The adults' retreat also features a kitchen and toilet, meaning that the guests never need to walk back up to the main house. It has a stunning conical thatched roof with walls that are clad in hand-split oak shingles and cedar tongue-and-groove boards. The aesthetic ends up being an interesting fusion of safari lodge treehouse design and a kind of idealised medieval fantasy.
The trunk of the host tree rises through the main room, giving the structure an impressive focal point.
contact us