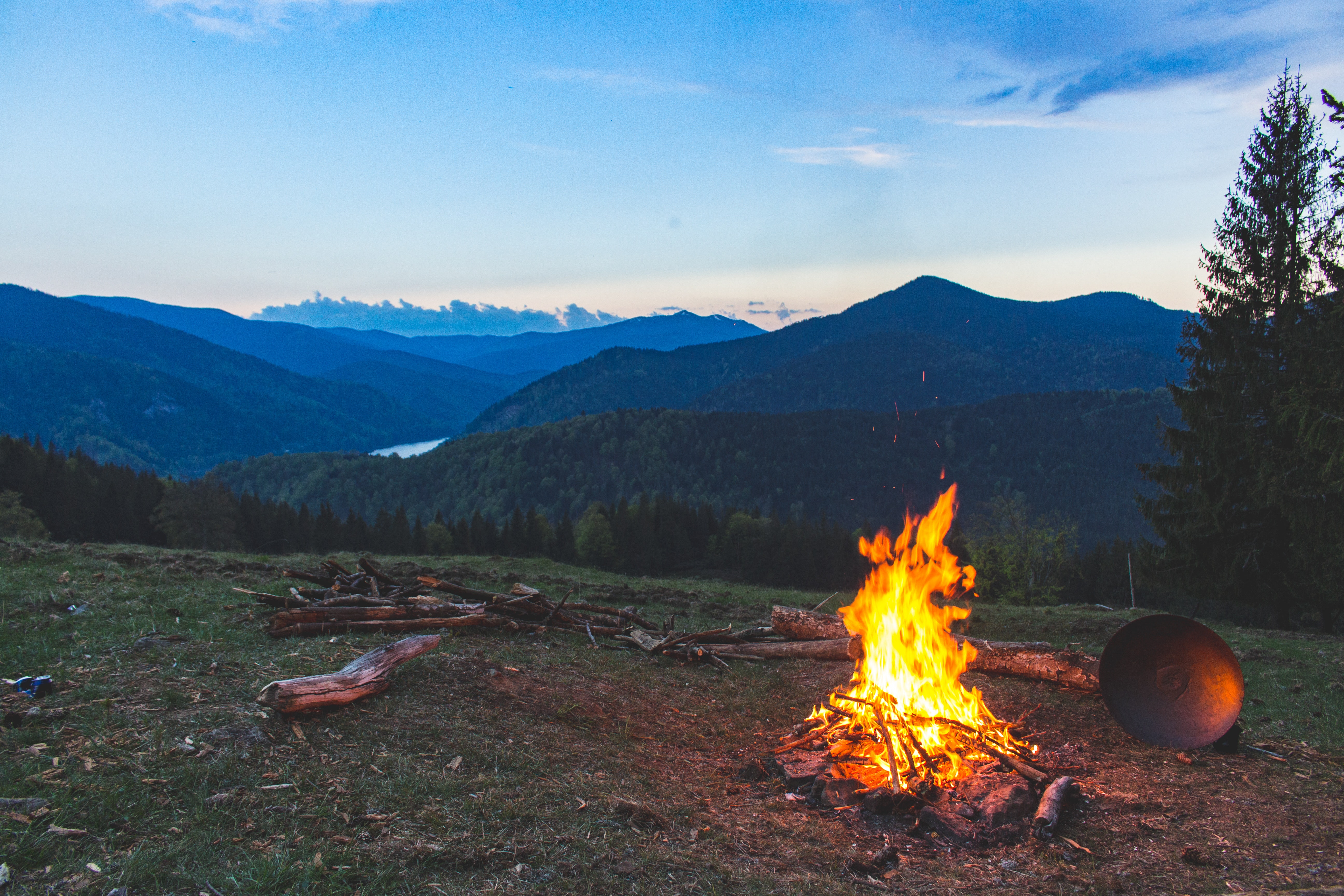 The summer is well underway and that can only mean one thing – that kids will be making their way outdoors for camping sleepovers. We share our top tips for the ultimate treetop camping party!
Getting some kip under the stars is a magical experience that children will remember as they get older, cherishing the unique memories that come from waking up in a tent, hammock or garden hideaway.
What better way to get your children outdoors and falling in love with nature than by hosting a camping party? Here are our top tips for planning a treetop camping party, with everything you need to make sure your summer sleepover is a success.
Elevate your treetop party to the next level with magical decorations
1) Add some green and leafy decorations! While one might assume that the great outdoors had enough foliage, sometimes a tasteful fern centrepiece or moss arrangement can transform your garden into an enchanting treetop forest. Get creative with ivy wreaths, willow screens and wildflower arrangements.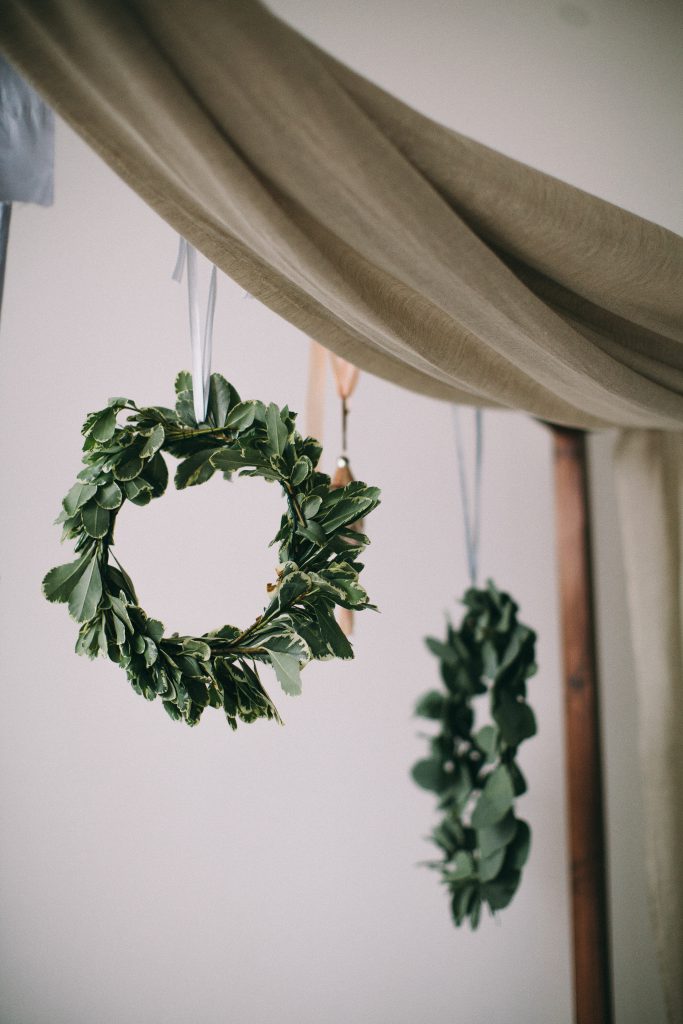 2) Lead by example and show your children how effective plastic-free decorations can be. These paper pom-pom decorations are delightful and very easy to hang up in the trees. Paper bunting is also a lovely idea and can be made from brown paper with letters spelling out words, or from pages from your child's favourite book.
3) Set your camping party in a fairy-tale woodland glen, with cute rabbit, bird and toadstool ornaments arranged among the planting.
The Alice in Wonderland treehouse, built and designed by Blue Forest, includes a number of adventure play items including a fireman's pole and a rope bridge.
4) For a truly immersive treetop experience, think about the other senses – light outdoor scented candles or sticks of incense, and set up a music system if you can.
Keep warm and comfortable
5) Not got a treehouse? These brilliant Tentsile hammocks and tree tents are a brilliant alternative for dreamy slumbers up in the canopy.
6) Foam floor tiles which are usually found at soft play centres, nurseries or in playrooms are ideal for piecing together and creating a soft, squidgee floor to sleep on!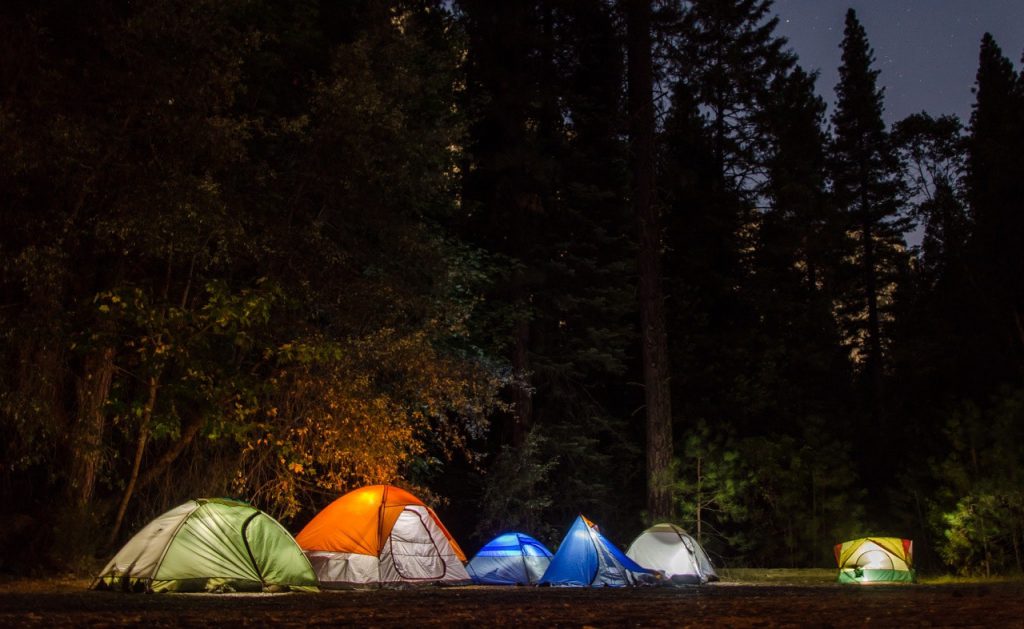 7) Hay bales make fantastic seats which can be arranged in circles for cosy group seating. Cover with sheets to make them soft and keep a pile of folded blankets ready and waiting for when things start to feel cooler. Giant outdoor beanbags are also a winner.
Game-changing treetop party activities
8) Take influence from fancy light shows and host a Glow In The Dark Show in your own garden. Glow sticks are the key here – put them in mason jars full of water to create glowy lanterns. Mix up glow in the dark bubbles, play ring toss with glow in the dark rings and write your names with sparklers (who said they are exclusive to bonfire night?)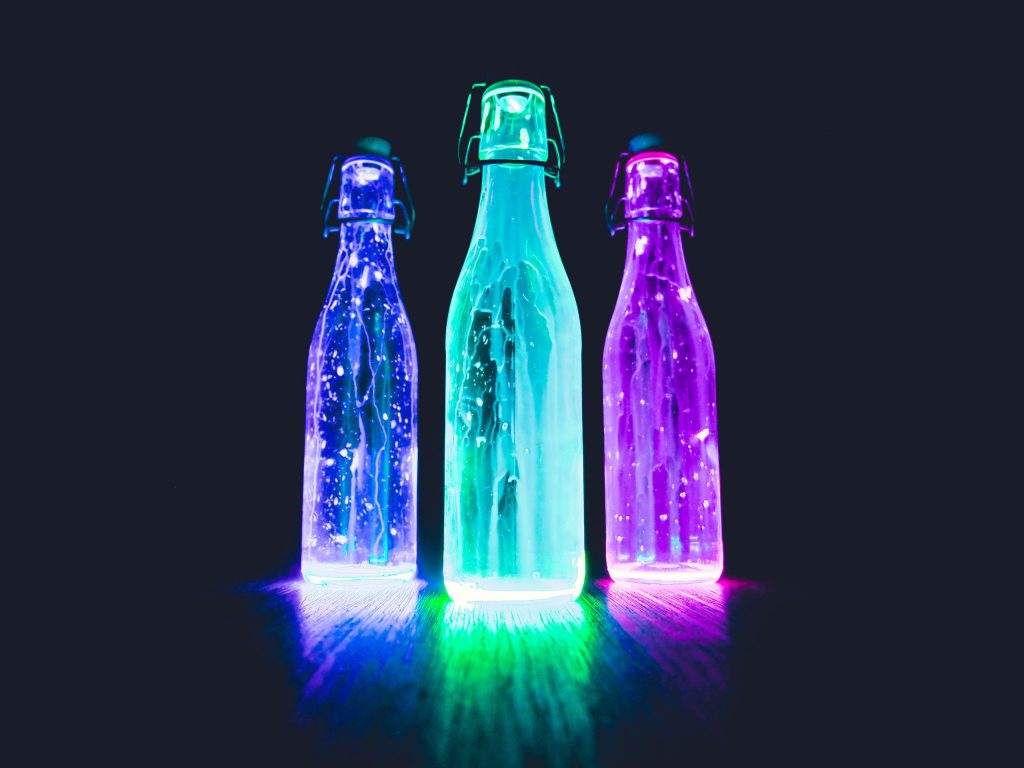 9) You can never go wrong with a fancy dress party – set up a clothing rail with a range of clothes, hats and props and let the kids go wild with their imaginations.
10) Cut out a giant circle template and create a giant Twister board on the grass by spraying non-toxic paint in red, green, yellow and blue. Don't worry, the circles will disappear after the grass has been mowed a few times.
11) Water Balloon Pinatas – so simple, so much fun. Plus, they will help to keep everyone feeling cool in the warm weather.
12) After so much excitement, it's a good idea to wind things down with a film before its time to sleep. Set up an outdoor cinema with a white sheet or a projector screen and set out cushions and pillows. Popcorn is optional but highly recommended.
Redefining campsite cooking
13) It's one of the simplest tricks in the book but to this day, it's still a winner. Freeze bottles of water and keep them in a food cooler – they will keep your drinks and food cold all evening, and you'll always have ice cold water available to help keep you feeling cool.
14) Hotdogs will always be a classic, but if you want to challenge the norm then you'll find a host of great campsite recipes here. We love the campfire breadsticks idea!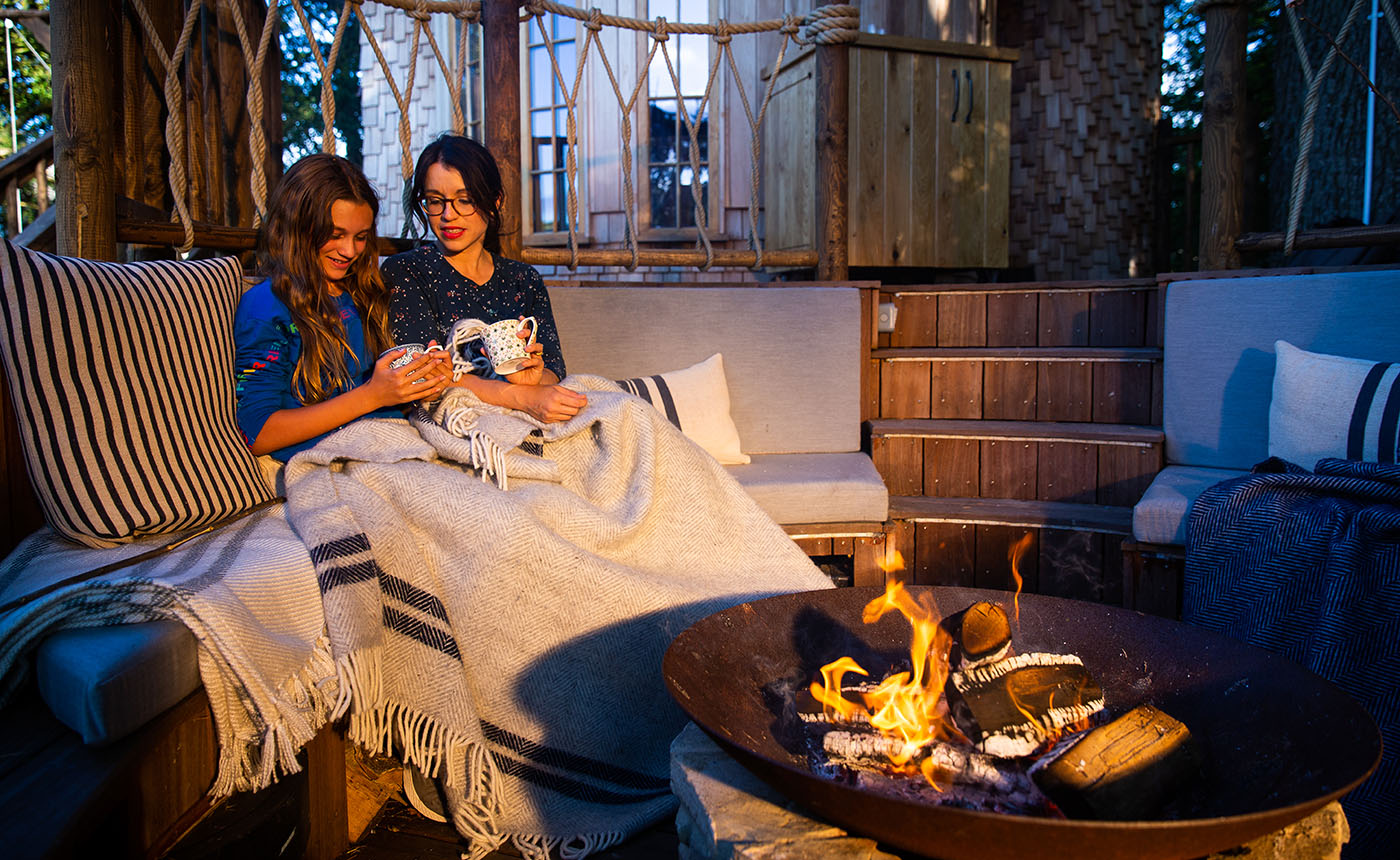 15) Campfire pizza is always a popular crowd-pleaser – and yes, you can cook pizzas on a campfire. Let your guests choose their own ingredients, or put zip-lock bags together with different ingredient combinations for them to pick from.
16) Set up a Build-A-Smore workstation on a fold-out table, with a buffet of different ingredients for your kids to get creative and pick and choose what they like. Include different kinds of chocolate, biscuits, fruit and marshmallows to cater for different tastes and dietary requirements. There's also minimal washing up required afterwards. The Hideout Treehouse is ideal for campfire stories with smores!