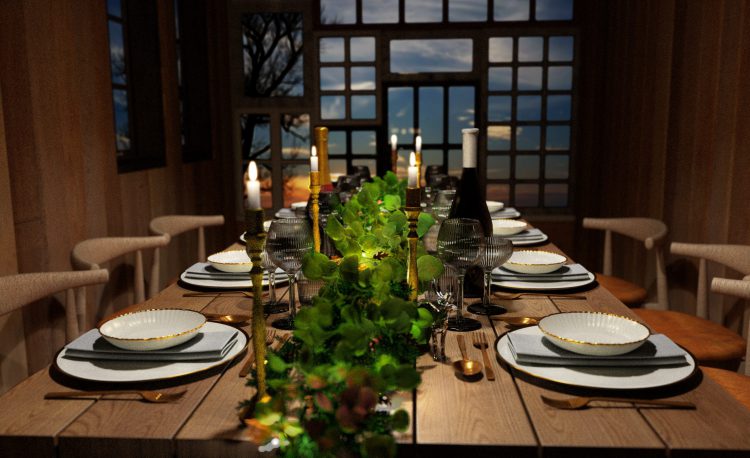 Christmas Day is just around the corner, and if you need some table decoration ideas, then let us inspire you with our unique treehouse design! Created by our very own Interior Designer Flo, you'll find everything you need to recreate the look at home… 
Plummy reds and sparkly silvers were always the classic colours for Christmas table decorations. Today there are so many exciting styles to choose from it's almost hard to pick one! Does one opt for a sugarplum fairy wonderland this year, or go for an explosion of gold and glitter?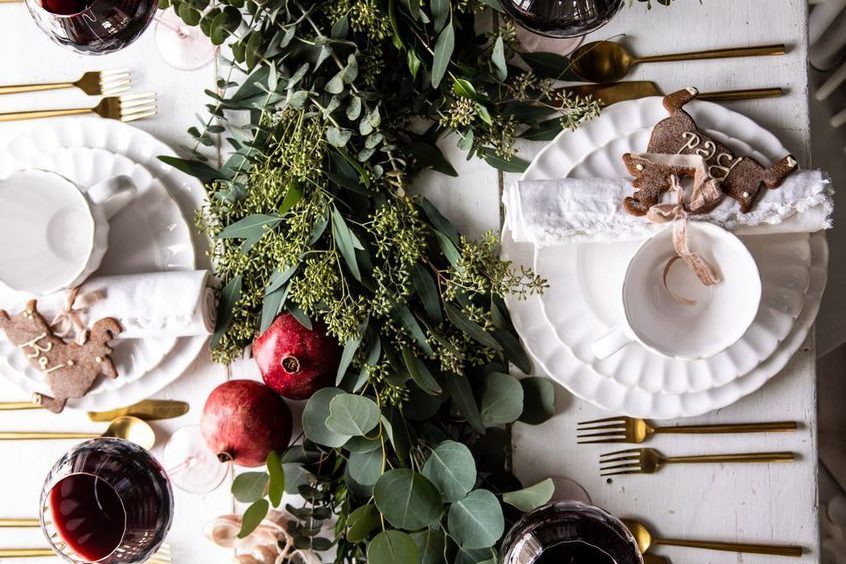 Our woodland-inspired design
 If you're like us and you love the great outdoors, our woodland design will go down a treat. We asked our Interior Designer, Flo Kentish, to create a Christmas table for us.
Inspired by the great outdoors, Flo has gone for a Scandinavian design. She's absolutely nailed the rustic woodland trend which is so popular this year. What's more, it's easy to recreate at home for a perfectly marvellous Christmas table.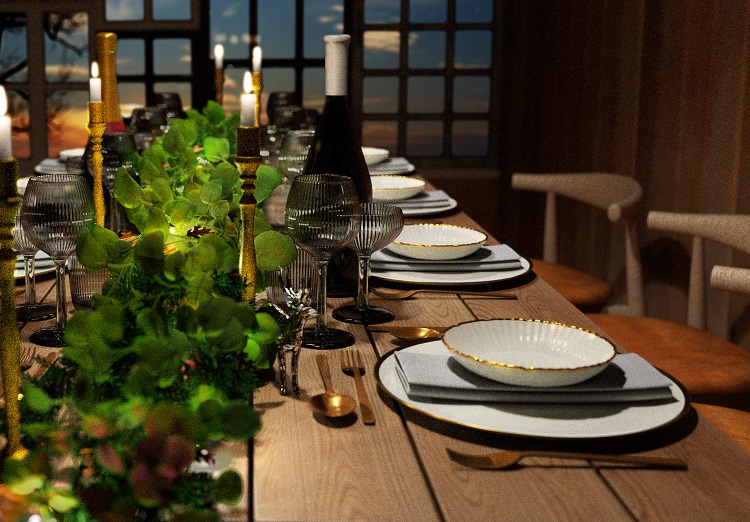 Our talented Flo is responsible for creating magical interior schemes that will bring your treehouse to life. Whether you're having a glamorous treetop bar or a woodland playhouse for your children, she'll handpick all the furniture, fittings and features.
Created by our expert Interior Designer
'The garlands should flow down the centre of the table with the accessories scattered among the leaves' explains Flo. 'The tall candlesticks give a bit of height, and the flashes of gold on the ceramic plates help to bring the whole look together.'
Matthew Harwood, our 3D Designer, has drawn up the CGI image to show how Flo's table design will look.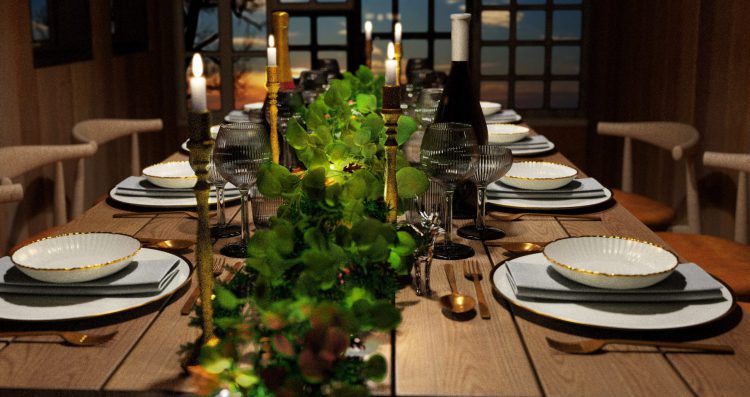 Matthew usually creates photo-realistic 3D images of our treehouses for our clients as part of our design process, so they can visualise their bespoke design before it is built. Working on a Christmas table design has been relatively simple, compared to some of the fantastic images he can produce!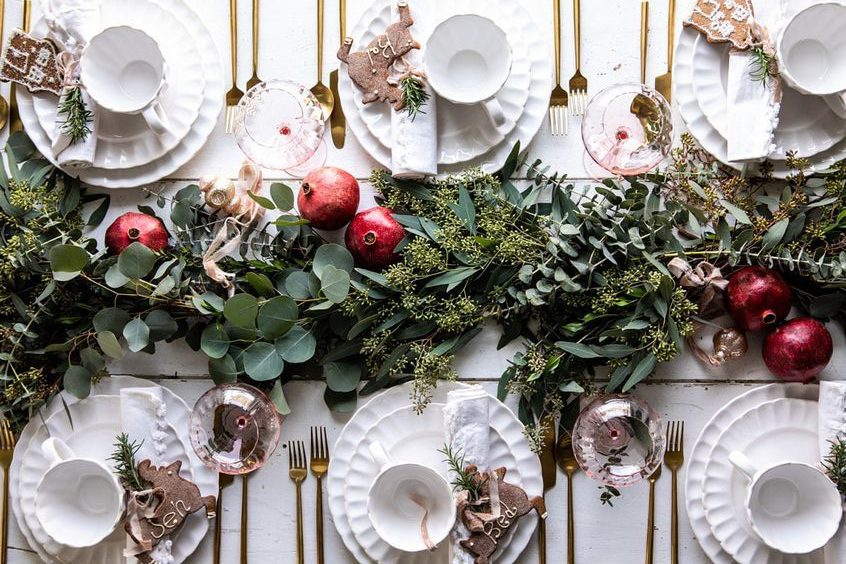 Shopping List: Get The Look
Heres a list of Flos favourite things, to help bring your woodland Christmas table into a reality!
Twinkle Leaf Garland from Rowen and Wren, £68.00
Scandi Pine Garland from Cox & Cox, £60.00
Sage Berry Garland from Cox & Cox, £15.50
Tree Print Linen Napkin from Zara, £11.99
Large Bingley Brass Candlestick from Rowen and Wren, £20.00
Set of 4 Selena Dinner Plates from Anthropologie, £72.00
Glitter Star Garland from Liberty London, £55.00
Gold stainless steel cutlery set from H&M Home, £8.99
Irregular gold edge ceramic plates from H&M Home, £6.99
12ft Pre Lit Snowy Garland from M&S, £35.00
Floral Monogram Decoration from Anthropologie, £10.00
4 Fluted Wine Glasses from Cox & Cox, £45.00
Lena Brass Coasters from Rowen and Wren, £32.00
Reindeer Ornament from Amara, £45.00
Glitter Reindeer by Sherris Designs at Harrods, £129.00
Red Berry Wreath Garland from Lights 4 Fun, £55.00
Jewelled Twig Light Up Garland from Cox & Cox, £20.00
Take a look at Flo's Pinterest Board for more ideas!