Treehouses are so much more than just childish 'dens' in the garden—they're now carefully designed and decorated to the highest standard. Compared to what you imagine a 90's child's treehouse to look like, the structures we create at Blue Forest are quite the opposite. With multiple rooms and levels, fully-working electricity and water systems, and even hot tubs, our treehouses offer you the perfect escape from reality.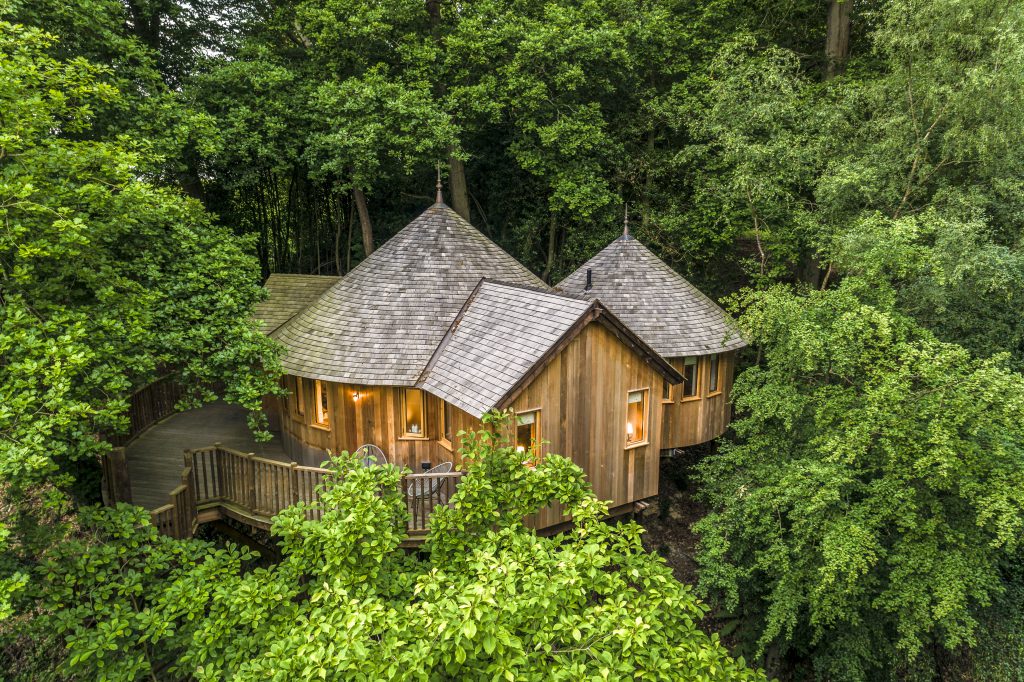 With holiday makers wanting something a little bit different, treehouses are becoming the latest trend in holiday accommodation and have started popping up all over the world. From Scandinavia to the lush jungles of Brazil. Many Independent Hotels here in the UK are looking at diversifying their accommodation options as treehouse getaways are becoming more and more popular.
Our Process
As an award-winning company, Blue Forest is renowned for pushing the boundaries of design and bringing a touch of magic to our creations. Our skilled team of architectural designers, interior designers and project mangers will work with you to create a treehouse that fits perfectly within the setting as well as your budget.
The first step in our process would be to visit the site, where we will be able to talk through the project in detail, assess the landscape and help you choose the best location for the treehouse. Following our visit, we will be able to offer you more specific guidance regarding the design and planning possibilities and present you with a design brief as well as an outline of fees to complete a full set of designs and planning. This part of the process is about understanding the your dreams and exploring the ways that we can make those dreams a reality.
Once we have a clear understanding of the design brief, we can get started on the creative process. Our aim is always to go above and beyond the ordinary and create a design that is both creative and imaginative. No idea is too small, no challenge too big—the more imaginative the better! Our expert team of designers will create a comprehensive set of drawings which will be presented alongside hand sketches, computer rendered visuals, mood boards and physical samples to help you visualise the structure before construction starts. Once you are happy with the design, we will provide a detailed quotation to build the treehouse.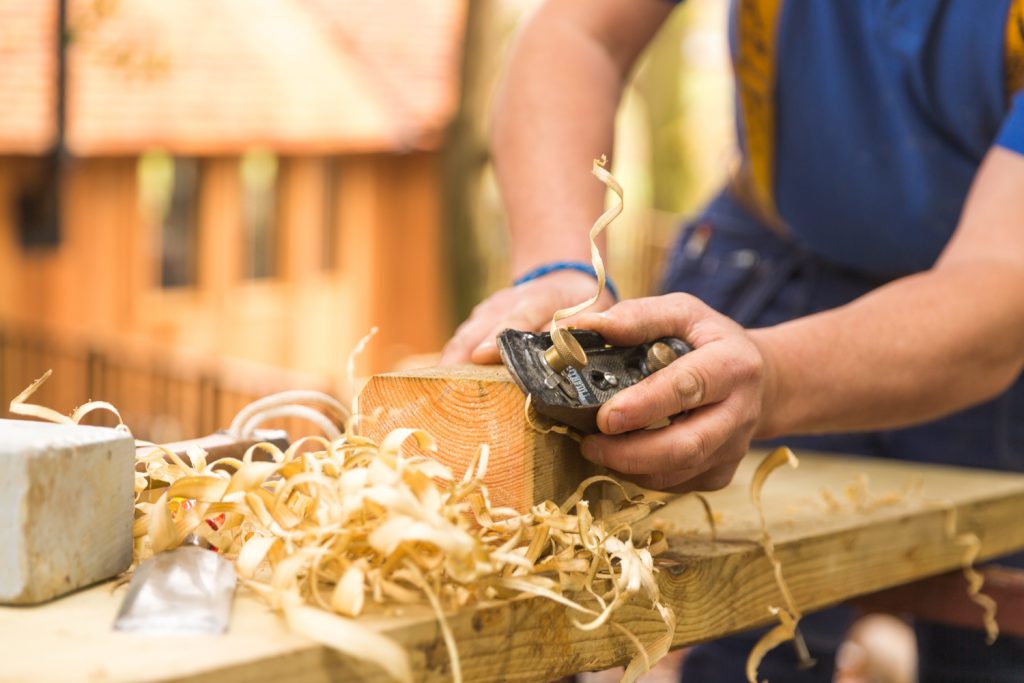 We have built hundreds of treehouses and sustainable timber structures which means our team is able to give you all the advice you need with regards to planning and building control requirements for your project as well as act as planning agents on your behalf if required. The planning process takes a minimum of 8 weeks but can take much longer, so it is best to get started in plenty of time.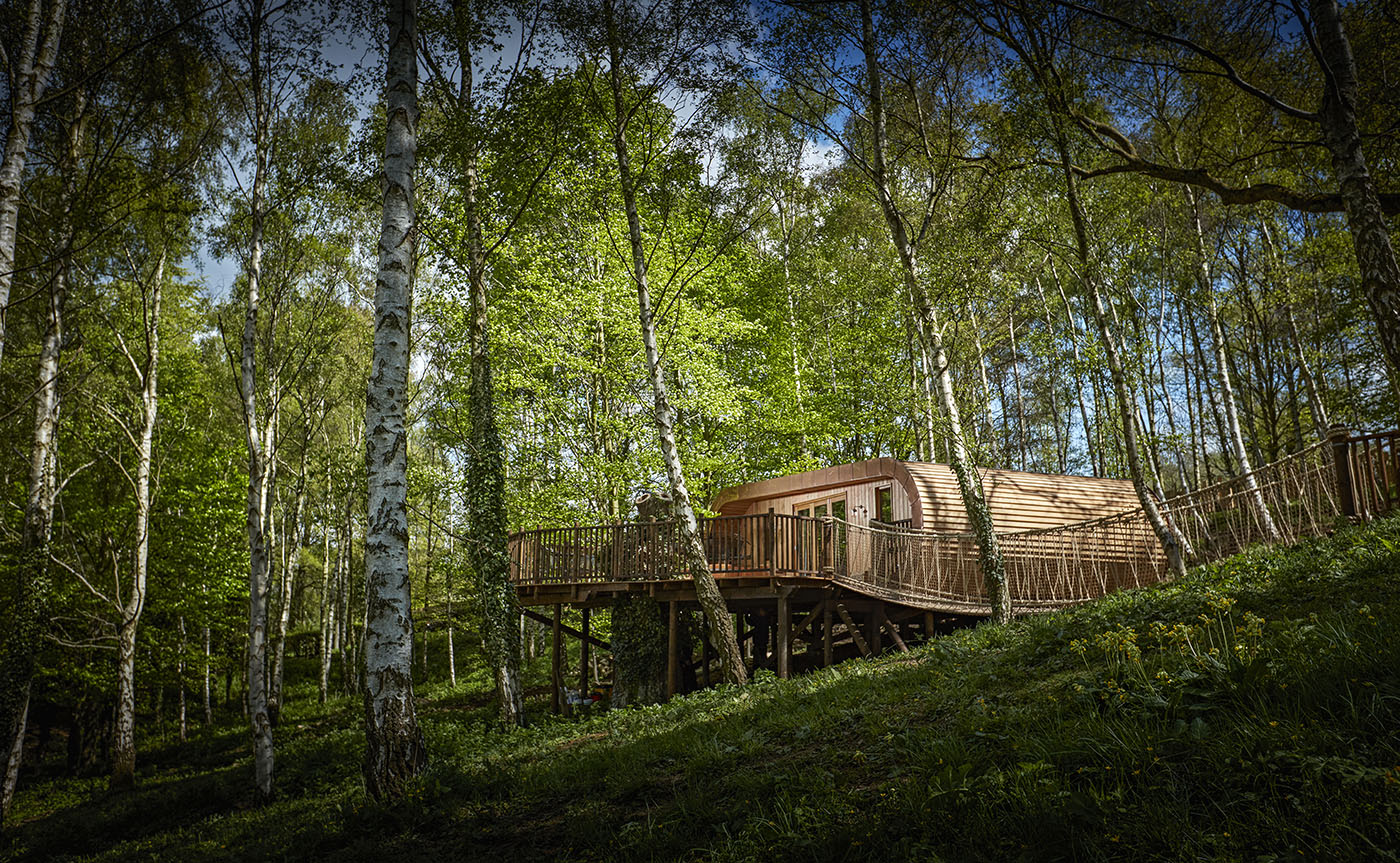 Treehouse construction is a true labour of love and we have a great amount of experience building with timber, working from heights and in forested areas meaning you are in safe hands. The construction period varies
hugely depending on what type of structure you wish to build. A typical accommodation treehouse usually takes between 12-14 weeks.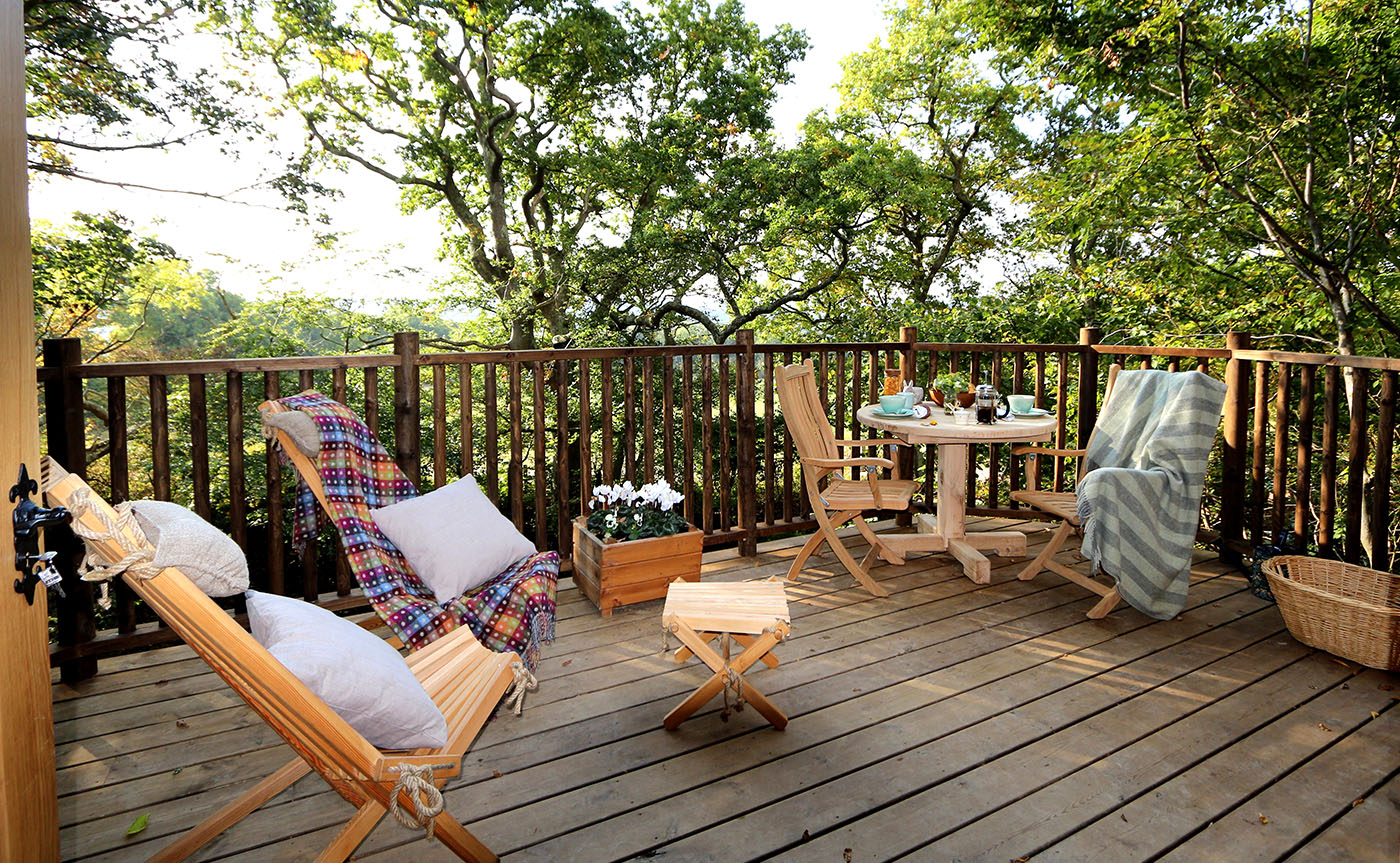 The Little Extras
Blue Forest also offers a unique interior design service. In the world of treehouses, the little personal touches are just as important as the bigger things. From hand-crafted swing seats to secret rooms and Narnia wardrobes, we add a personal touch to every project.
We are able to source a variety of samples for you to view during the design stage of the process giving you a wonderful sense of what the treehouse will look like on the inside too!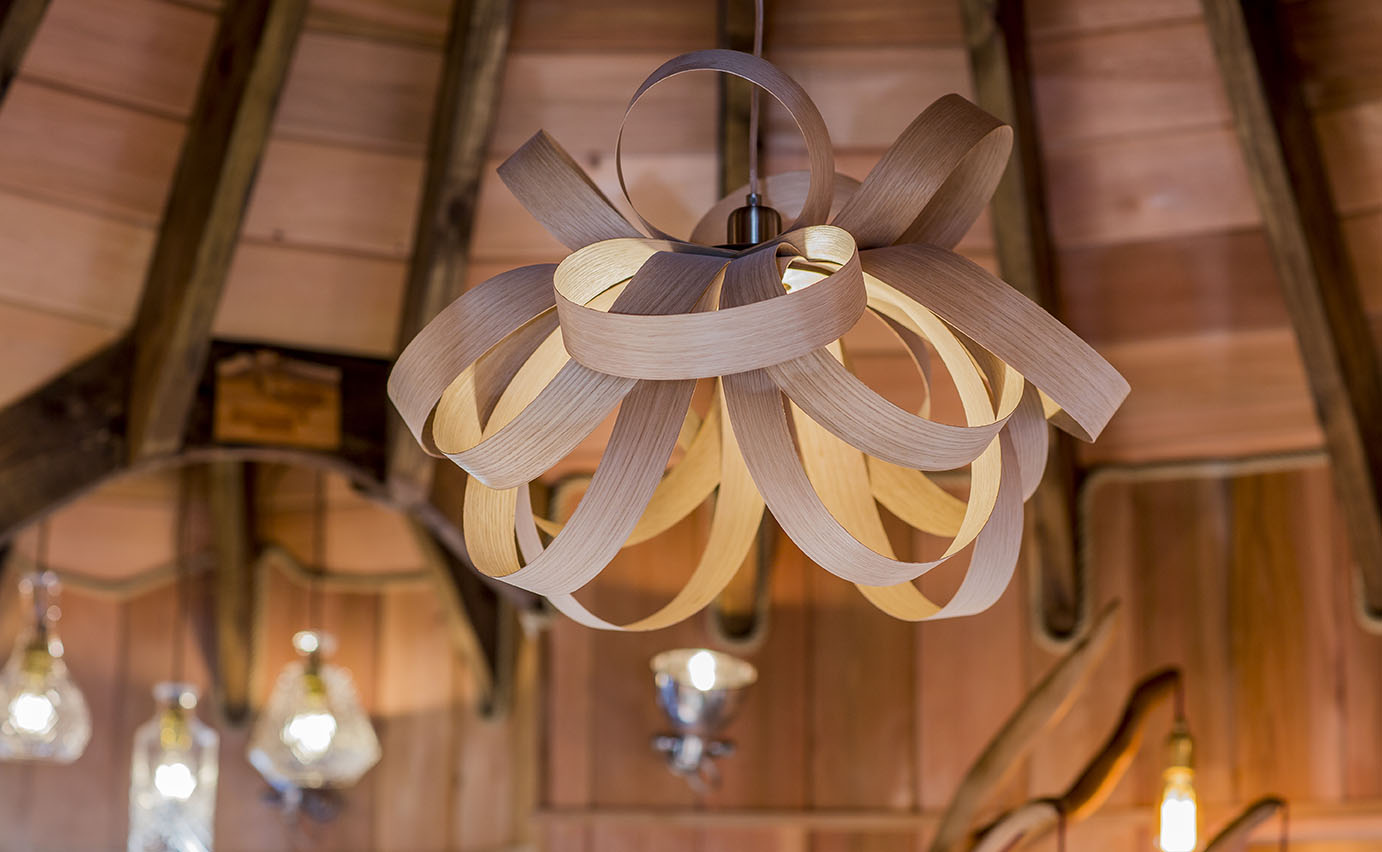 Our structures use FSC-certified timber where possible to ensure they are suitably sustainable. The FSC certification ensures that the materials we use come from well-managed forests and other verified recycled sources, helping to reduce forest degradation and improve the labour and environmental conditions in the local area.
You can view our Made to Stay and Designed for Families range of treehouses on our website, or contact us on 01892 750090 or info@www.blueforest.com for further information.