From hobbit holes to yoga studios, home offices to eco-classrooms, not all of our sustainable structures need to be built up in the trees.
Many of our potential clients ask us during their initial enquiry if a tree is needed for us to design and build a treehouse. The answer is no. While we love building unique structures high above the ground, we also pride ourselves in the beautiful and sometimes quirky ground-based structures that our wonderful design team are able to come up with.
Ground-based structures also do not require the same planning permission as our treehouses, making this a favourable option for many of our clients. One of our favourite designs has to be the hobbit hole – often designed as a playroom, you can imagine Bilbo Baggins waiting to greet you as you venture into the heart of the woods, and stumble upon a quirky circular door of a magical little hobbit house.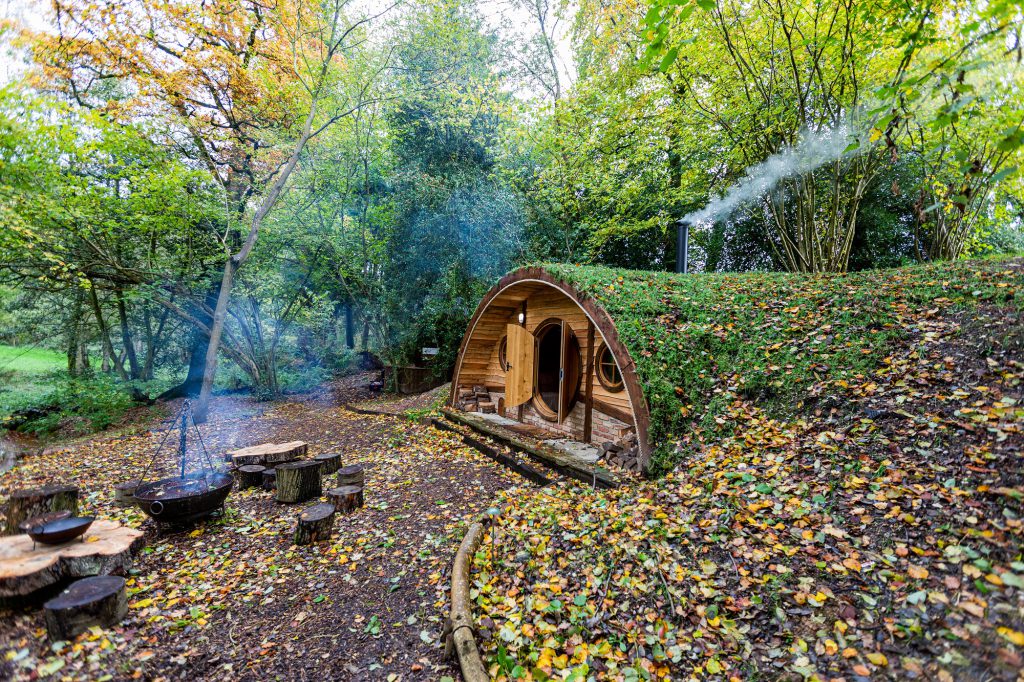 Working from home is becoming increasingly popular
With many businesses offering their staff the flexibility of working from home, the current situation aside, more and more of our clients are looking at creating a dedicated space in their gardens that can be used as either a home office or studio. Using contemporary designs and simple, elegant lines, we are able to create a wonderful space, ensuring you have all the necessary home comforts while working remotely.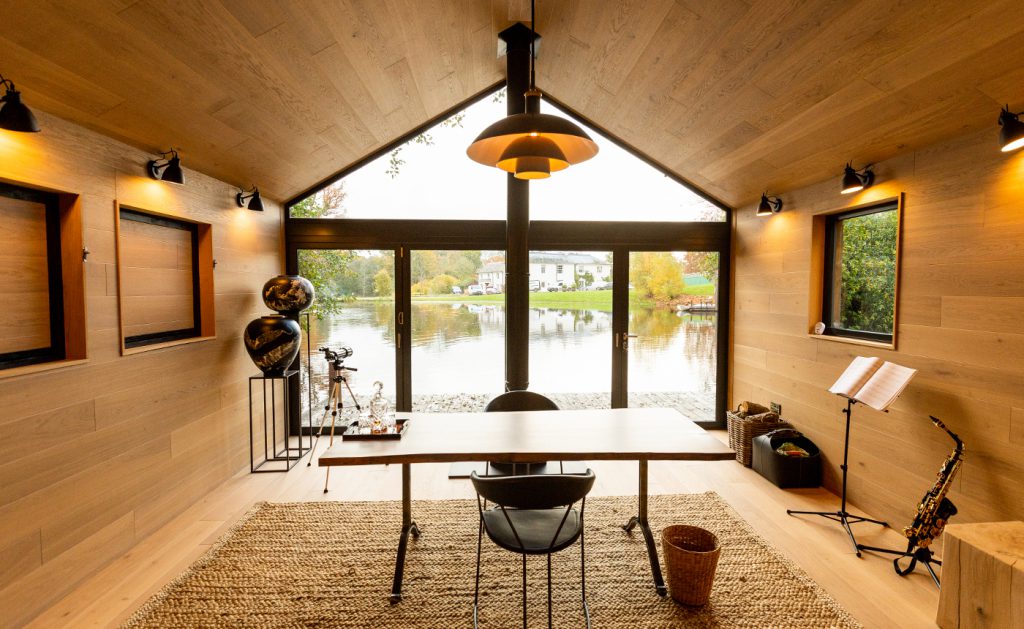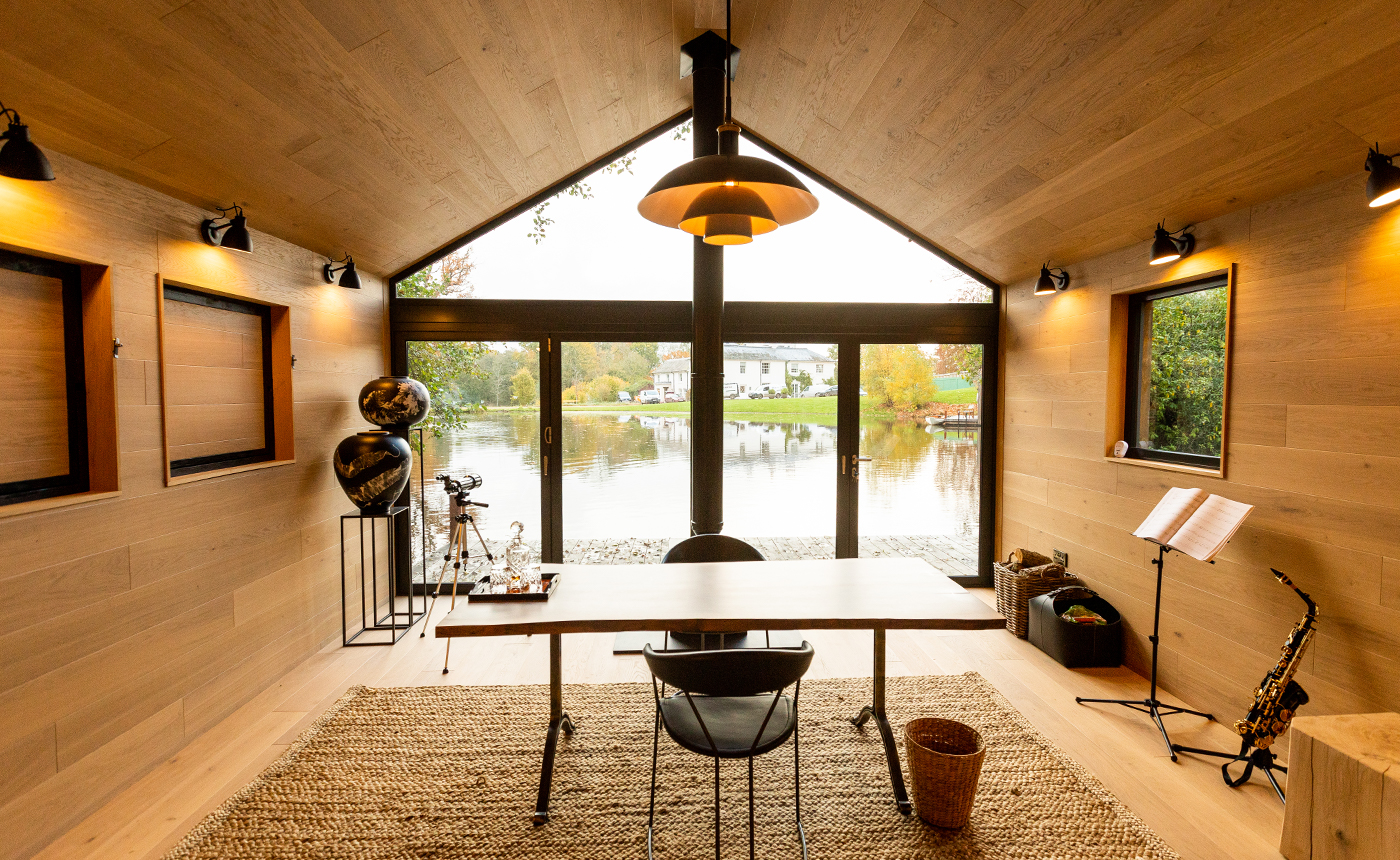 This calming and minimal studio, commissioned by the owner of Sp8ce Yoga, was designed to provide her yoga students with a stunning and peaceful environment that would be perfect for classes. Situated just across the garden from her house, it was important that the design promoted a quiet and soothing environment, while still offering everything an experienced yoga practitioner, or the yoga curious, would want.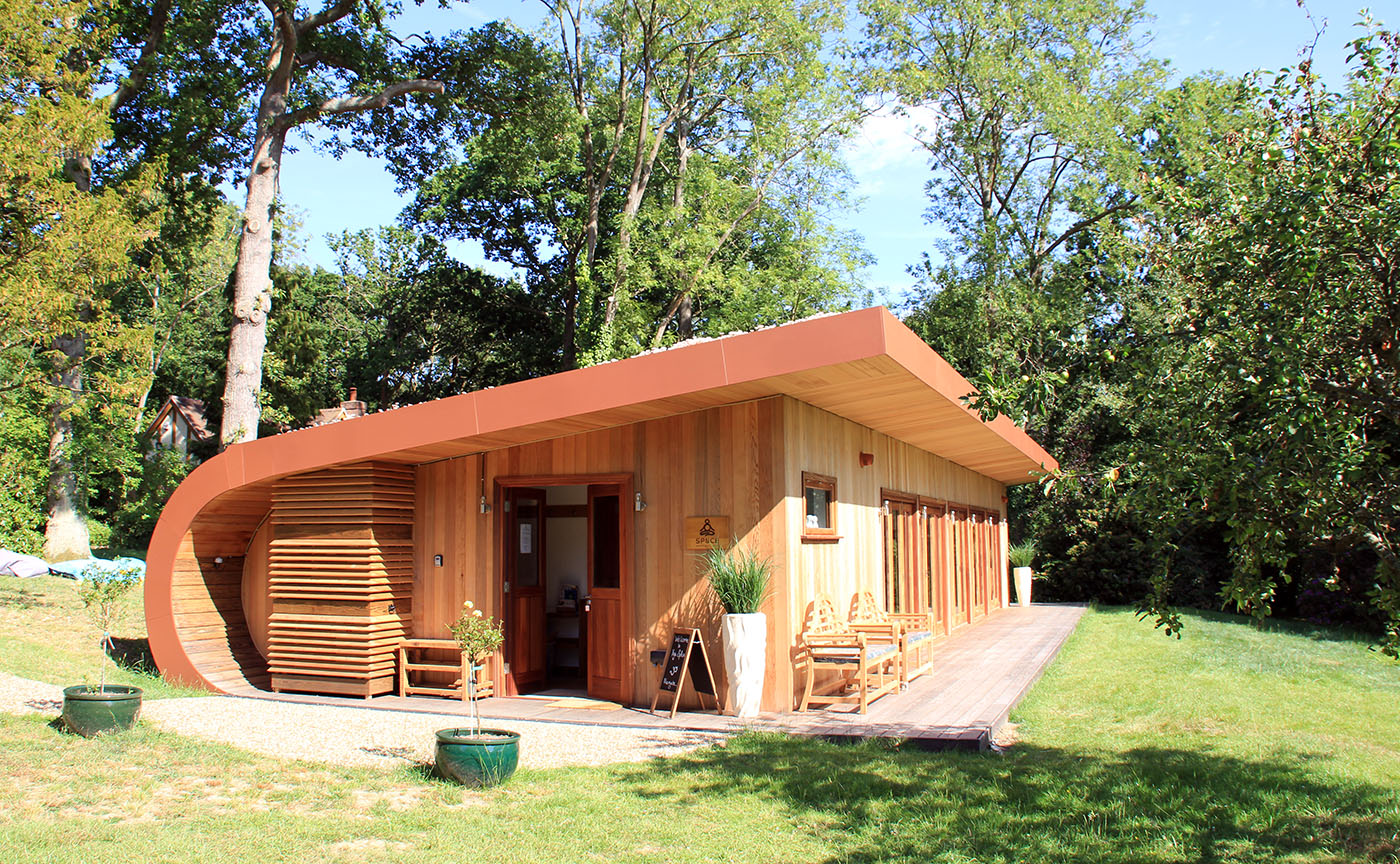 Outdoor Living at it's very best
With summer on the way, what could be better than an al-fresco dinner in the garden with your family and friends. Whether it be an outdoor kitchen, a sunken fire-pit, or an outdoor dining area, if you can dream it we can design it!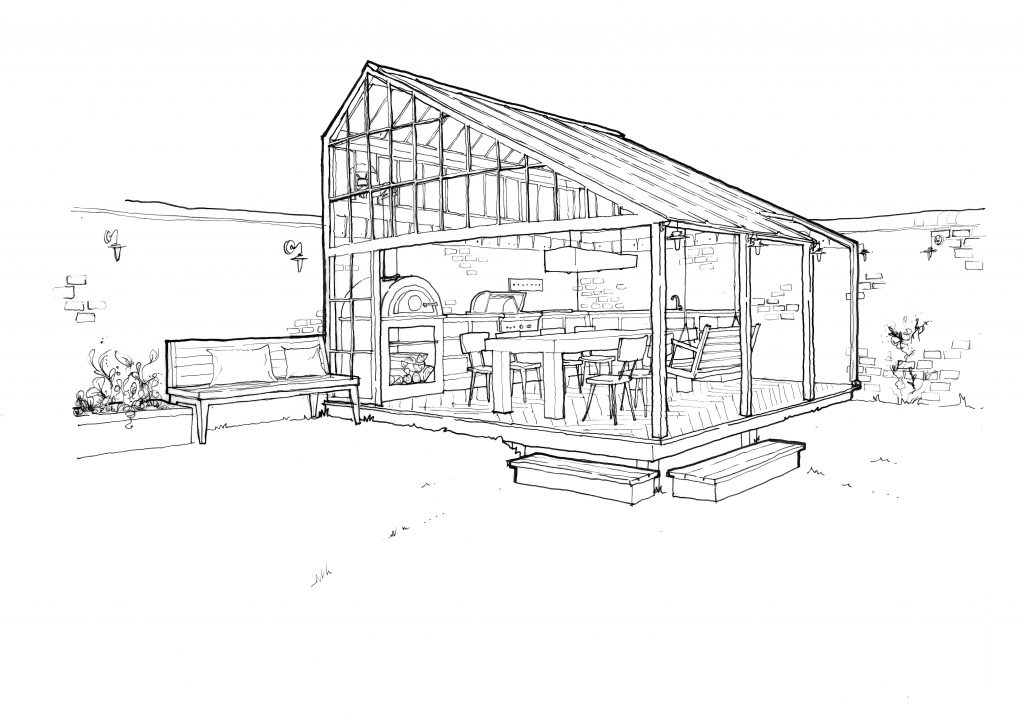 Designed to accommodate for the family's every possible need, this is the ideal retreat for those seeking tranquility and rejuvenation in an outdoor open-plan setting. Nestled among the trees towards the back of the garden, this wonderful outdoor entertainment space offers a luxurious lifestyle concept where days can be spent completely out in the open air.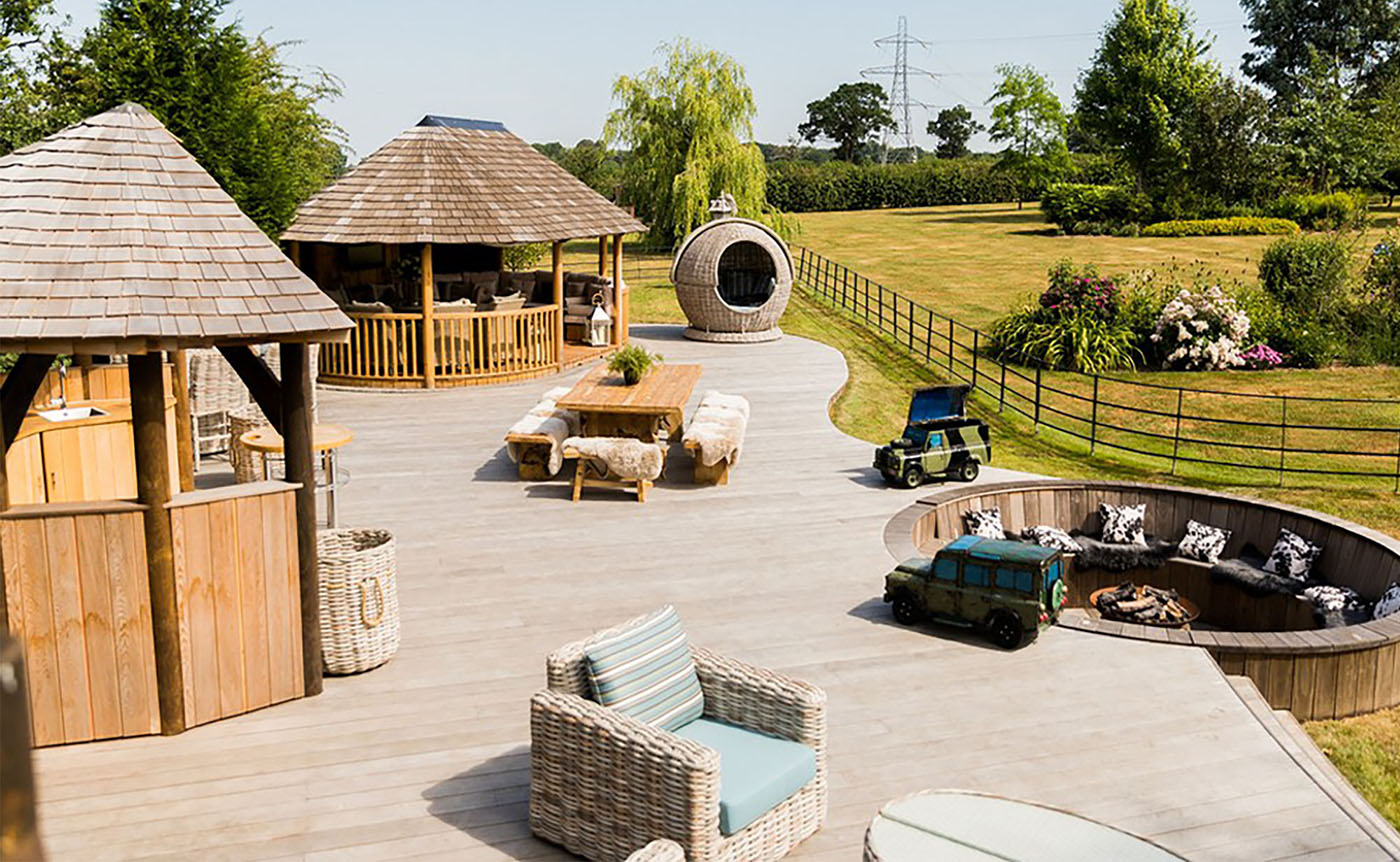 A spacious decked area is located in the centre, with a large family dining table which allows for al-fresco breakfasts, lunches and suppers. Evening grills and Italian feasts can be prepared in the beautifully crafted outdoor kitchen which is complete with drinks fridge, BBQ and pizza oven.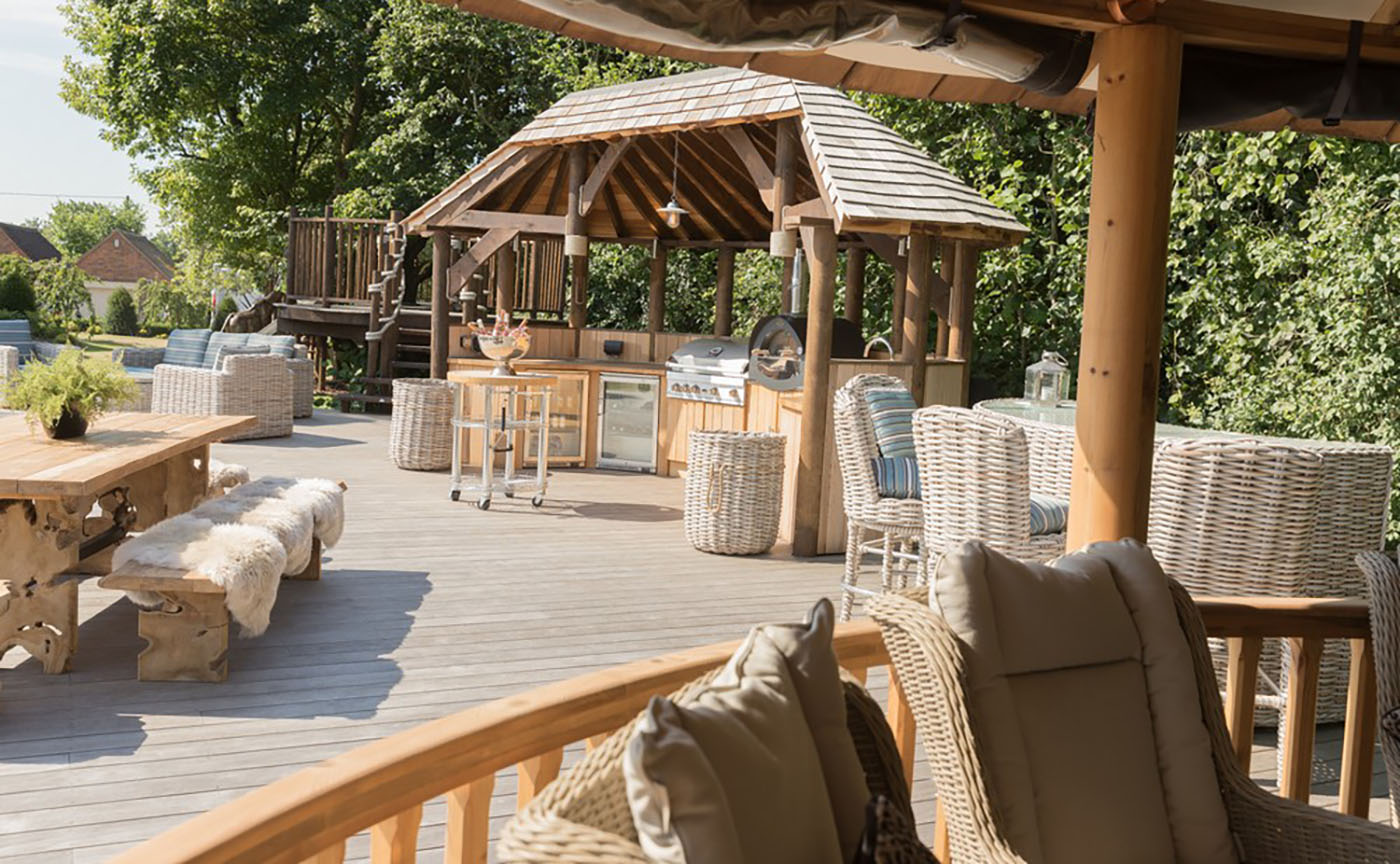 Eco-Classrooms offer sustainable designs that put nature at the heart of the school
Like all schools, Cranleigh School realised that they had to adapt their campus to continue providing for the needs of their students and put a long-term development plan in place. They wanted to expand and improve the school, but wanted to do it in a sustainable way.
The teachers at the school felt that the old classrooms were restrictive and they wanted a more flexible option that would let them teach in the way they wanted to teach and would also cater for events and outdoor activities. Most importantly, they wanted to inspire pupils by creating a building that represented a sustainable future for their generation.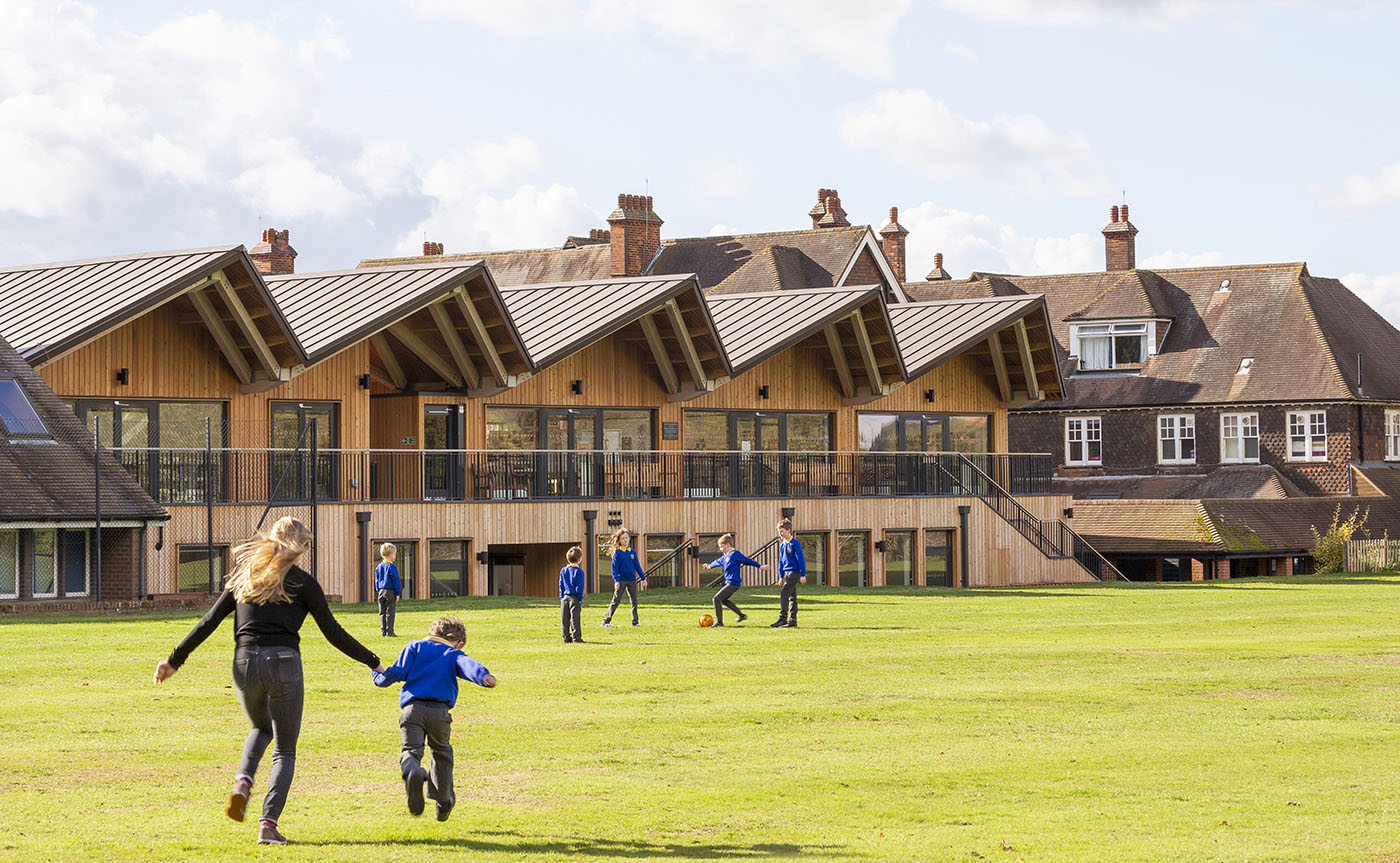 We now have a dedicated section on our website for Ground Based Structures, so please do have a look and we would love to hear from you if you have a specific project in mind. Remember life is not always better up in the trees!!