What started out as a trend of 'glamping'—a luxury form of camping—has grown into bigger, more elaborate designs, where people holiday in full-scale treehouse homes and hotels. More than just a childhood dream, many people are choosing to build these wooden structures in their gardens, giving another room to the house while also adding a unique place to host summer parties with friends and family. They can also act as cosier havens for the chillier months, depending on the design you choose.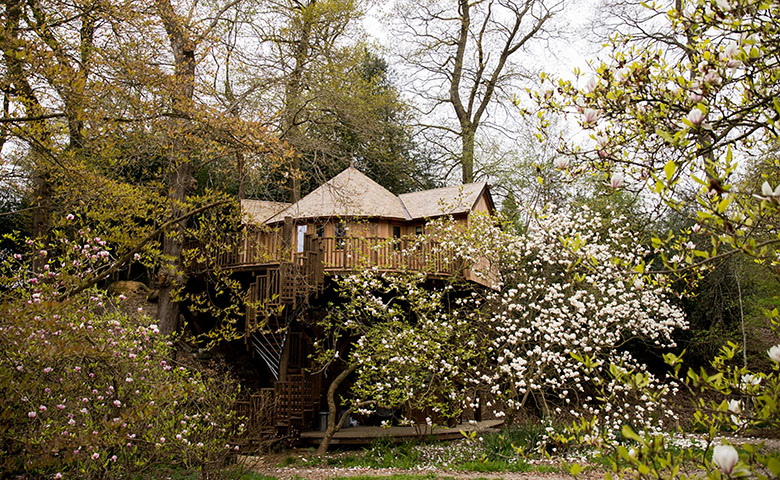 During 2016, there was a 30% increase in demand for these unique buildings and we can only expect that the trend has since grown as people look to wellness and conservation. Treehouses offer both of these in one neat package as they're tranquil places within nature, offering stress-free relaxation and enjoyment for adults and children alike.
Release your inner child
As children, many of us dreamed of having a treehouse in the garden—somewhere exciting to escape to and let our imaginations run riot. And now, these dreams have become a reality for us as adults. Treehouses are now luxury places for grown-ups to head to for a break and a glass of wine. Often we get caught up in working and life responsibilities that we forget to let go and have fun, which is why treehouses are becoming so popular with the older generation. They can make us feel nostalgic about our childhoods and allow us to rekindle the spirit of what it means to be a kid running around without responsibility—except to have fun. We encourage this big-kid behaviour in our own treehouse designs. For example, the Escape to Narnia Treehouse combines elements for all ages, including play areas with rope bridges and slides (which adults can have a go on), and a grown-up space featuring a sunken fire-pit, perfect for cocktails.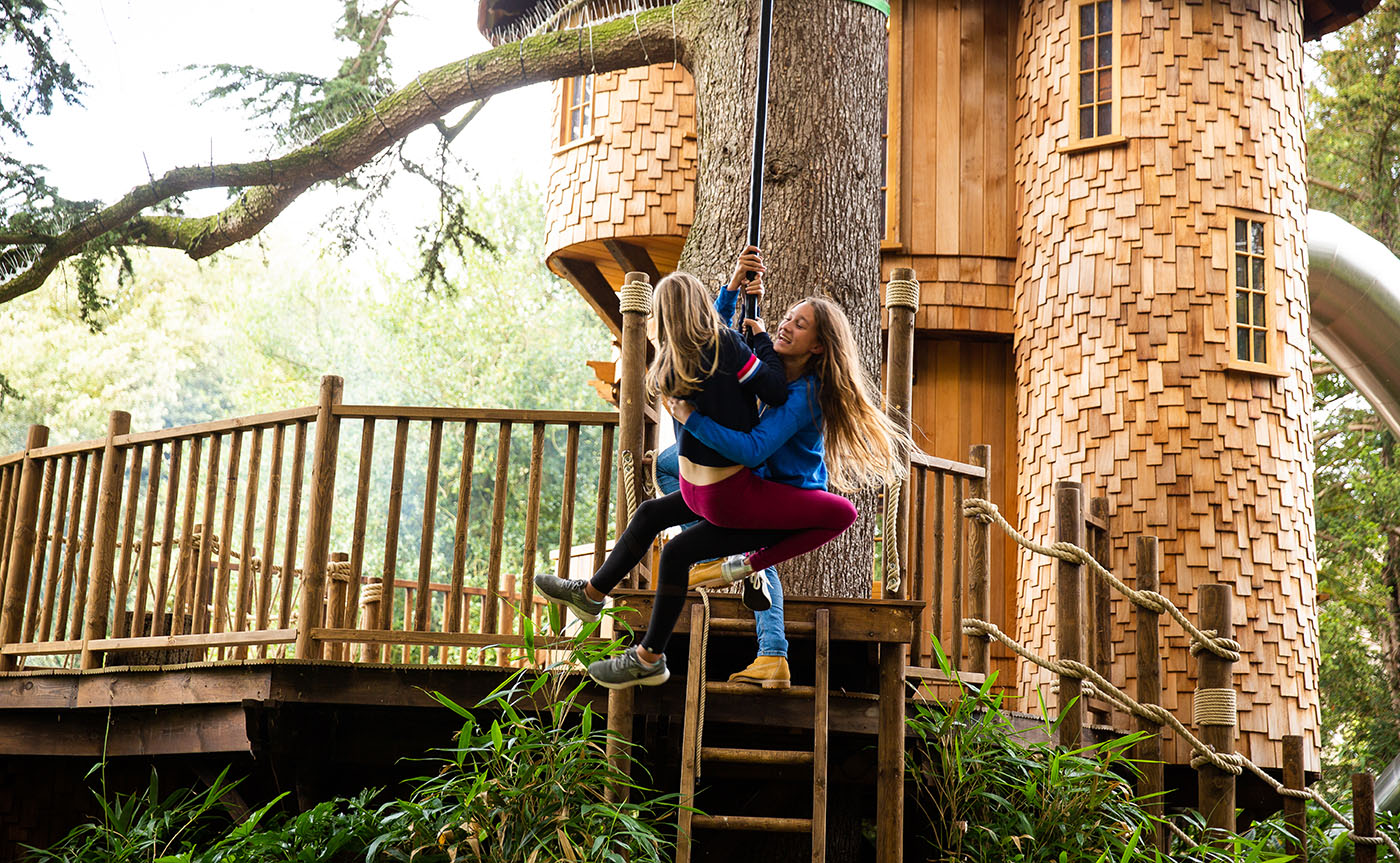 Upgrade your dream getaway
Treehouses are becoming trendy places for holidaymakers wanting something a little different from the standard commercial city hotel and have started popping up all over the world. From Scandinavia to the lush jungles of Brazil, and even local treehouse stays in the UK. Many are escaping their busy lives for a quiet retreat in the trees. Treehouses are a good choice for a holiday all throughout the year. They can be as simple as a tucked-away cabin in the woods, or a more complex, unusual structure like the Treehouse Hotel in Sweden, which features a room covered in mirrors, a bird nest, and a UFO-shaped room. With breathtaking views, this retreat gives you the opportunity to leave your normal busy schedule behind for a detoxifying holiday immersed in nature.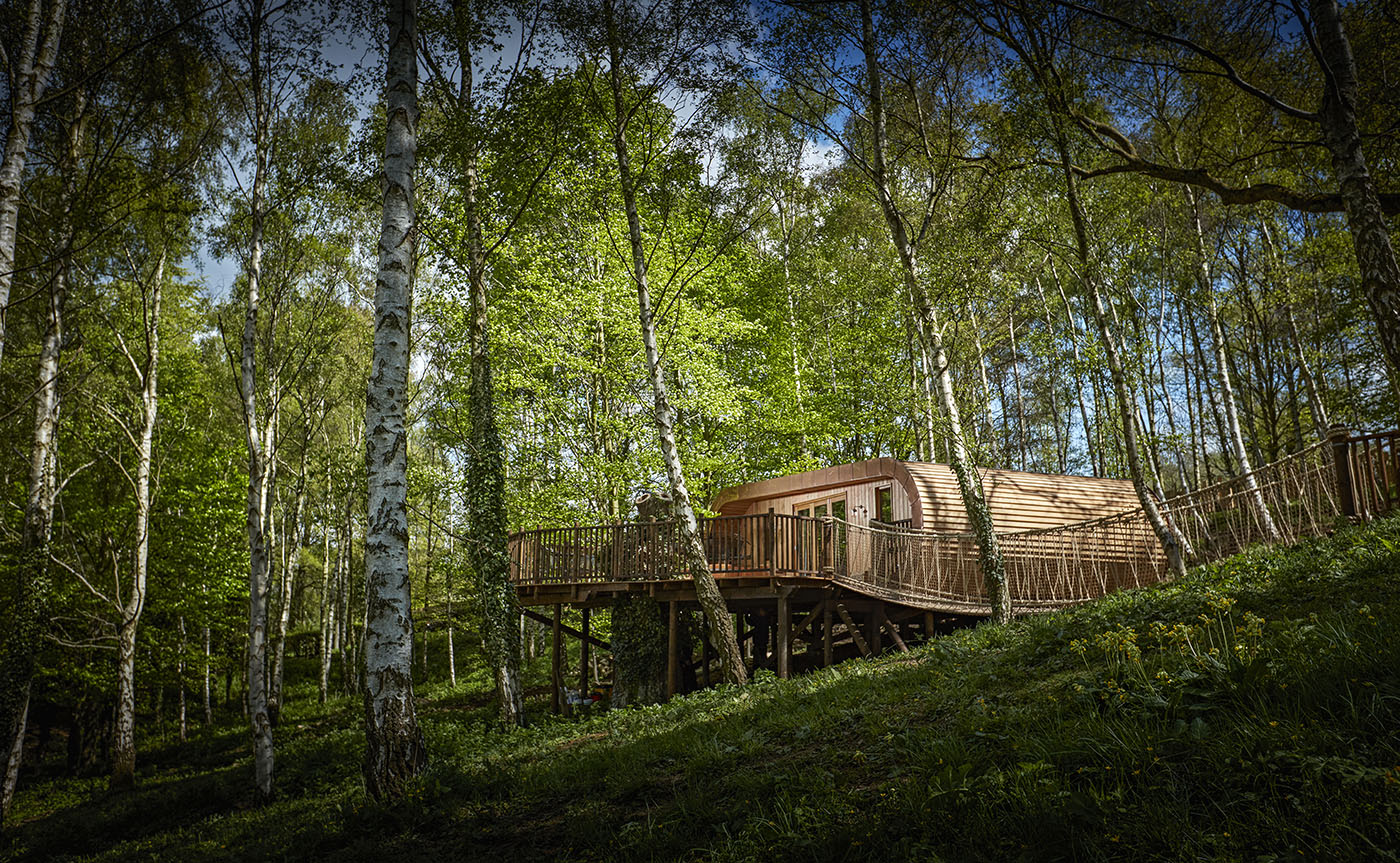 Many couples are also choosing these indulgent wooden accommodation options to upgrade their romantic weekend getaways. After all, what's better than a cosy fire-lit room in the middle of the woods with nothing but each other for company? And you can decide what your experience is like, whether you want a peaceful few days relaxing or a more adventurous trip with exploring, hiking, and climbing—depending on your location.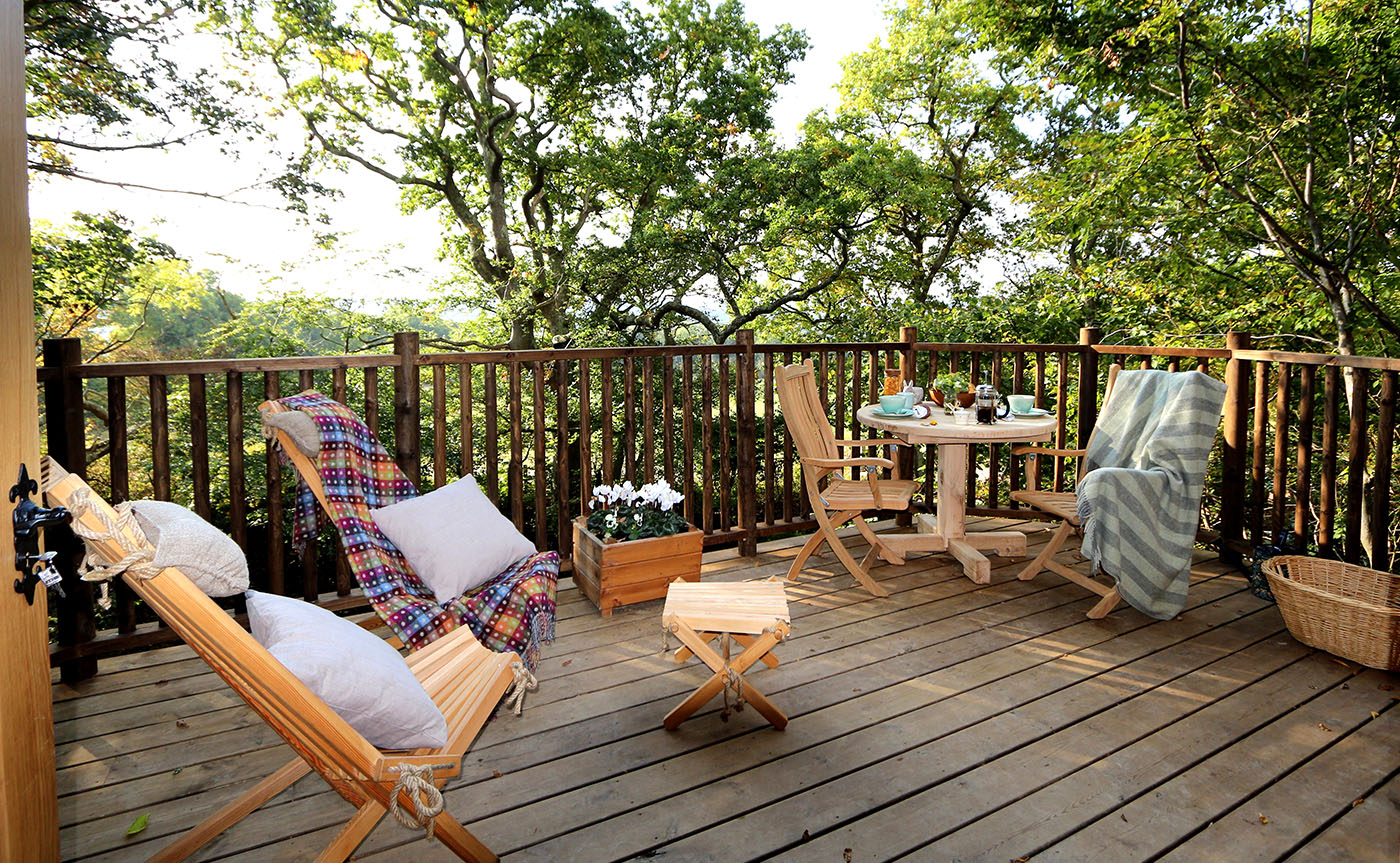 Enjoy a home away from home
Treehouses are so much more than just childish 'dens' in the garden—they're now designed and decorated luxuriously. Compared to what you imagine a 90's child's treehouse to look like, the structures we create at Blue Forest are quite the opposite. With multiple rooms and levels, fully-working electricity and water systems, and even hot tubs, our treehouses are a home away from home.
The Clowance Estate Treehouse in Cornwall, for instance, has a fully-equipped kitchen, floor to ceiling windows, and a decadent copper bathtub on the outside decking. The possibilities are endless as architects and designers experiment and explore new innovative ways of building structures high above the ground. And not only are these wooden buildings extravagant, but many are created with sustainability in mind, which is what we pride ourselves on.
Our structures use FSC-certified timber where possible to ensure they are suitably sustainable. The FSC certification ensures that the materials we use come from well-managed forests and other verified recycled sources, helping to reduce forest degradation and improve the labour and environmental conditions in the local area.
You can view our Made to Stay and Designed for Families range of treehouses on our website, or contact us on 01892 750090 or info@www.blueforest.com for further information.