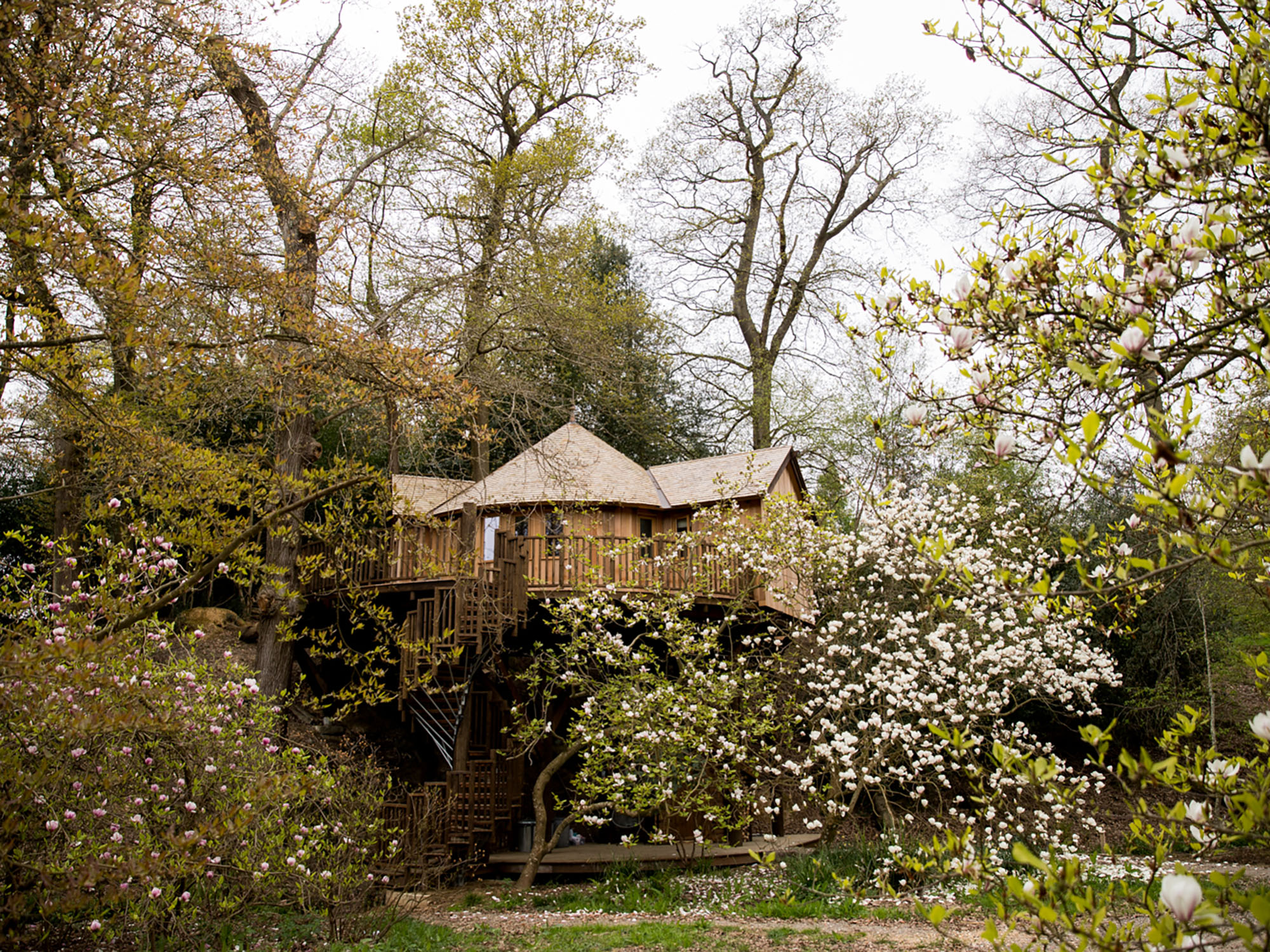 We want to talk to you about one of our treehouse designs, The Buzzardry Treehouse. Though typical of a treehouse in every way, this elegant structure with its wooden barbeque area and copper bathtub is no ordinary hideaway.
It's been designed specially as a weekend getaway, for the owners of a picturesque stretch of woodland in the heart of the East Sussex countryside. They wanted to fulfil their dreams of running a B&B and open their secluded patch of nature to others at the same time.
After researching their options, they decided to invest in a holiday lodge of some kind, which could be hired out to anyone in need of a short break. Finally, they came to Blue Forest and fell in love with the idea of having a treehouse. From the outset, we needed to create a design that would work in harmony with the client's surrounding environment. Nothing is worse than a treehouse that sticks out like a sore thumb!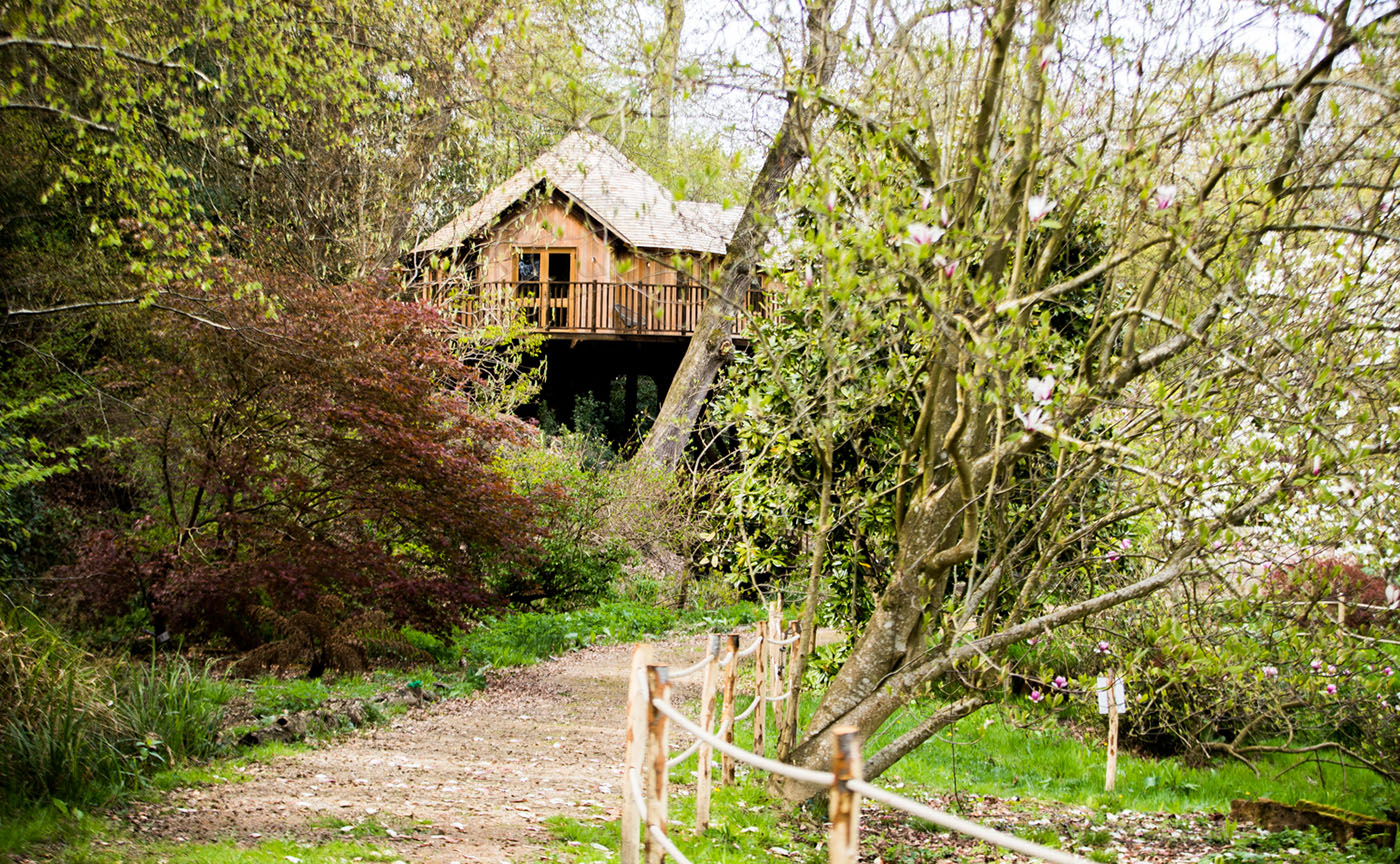 Taking the positioning of the trees into account, we made sure that the treehouse was perfectly nestled among the branches. As they walk up the path, visitors get their first glimpse of their woodland home peeking through the leaves, adding to the overall effect of a magical woodland hideaway.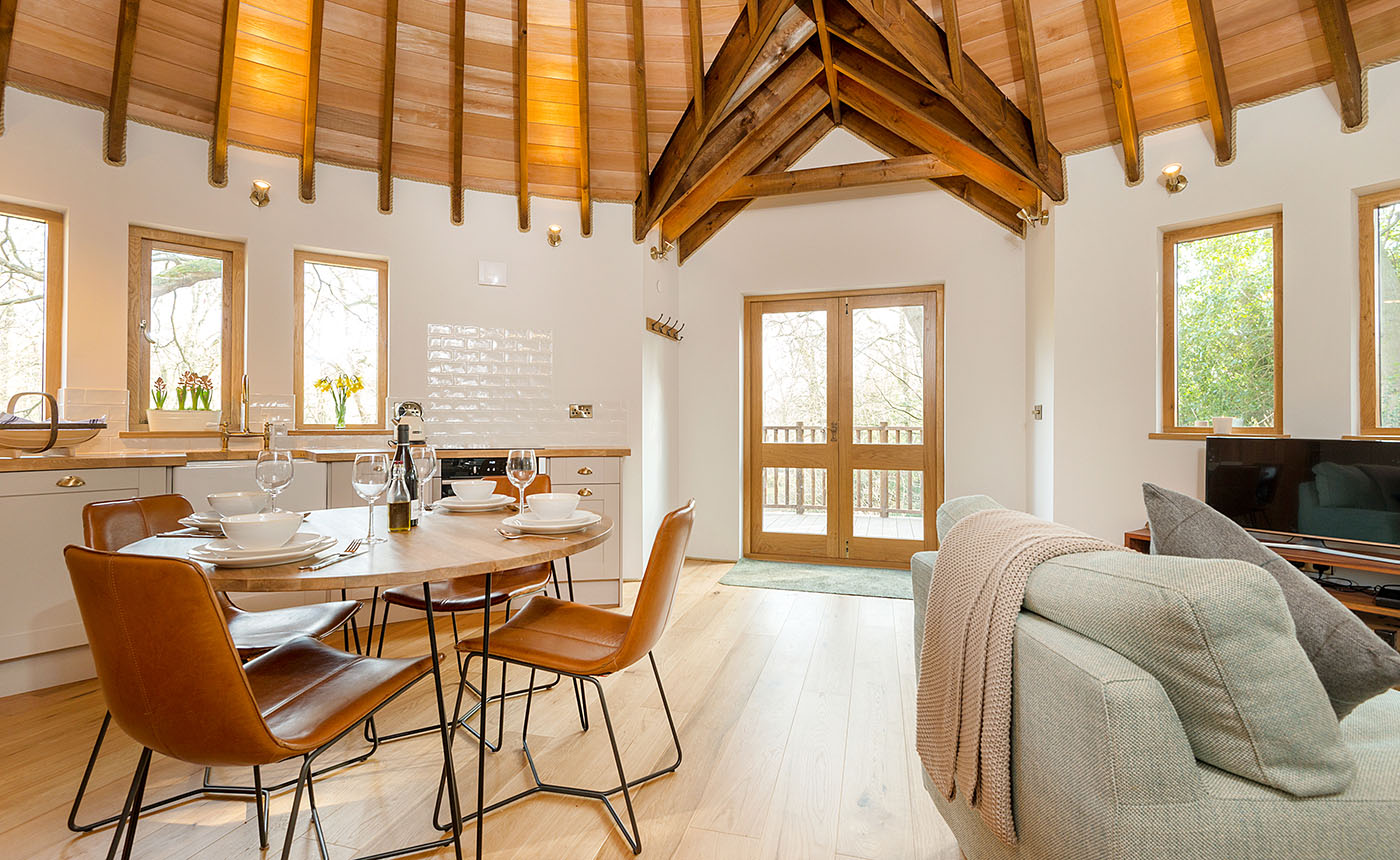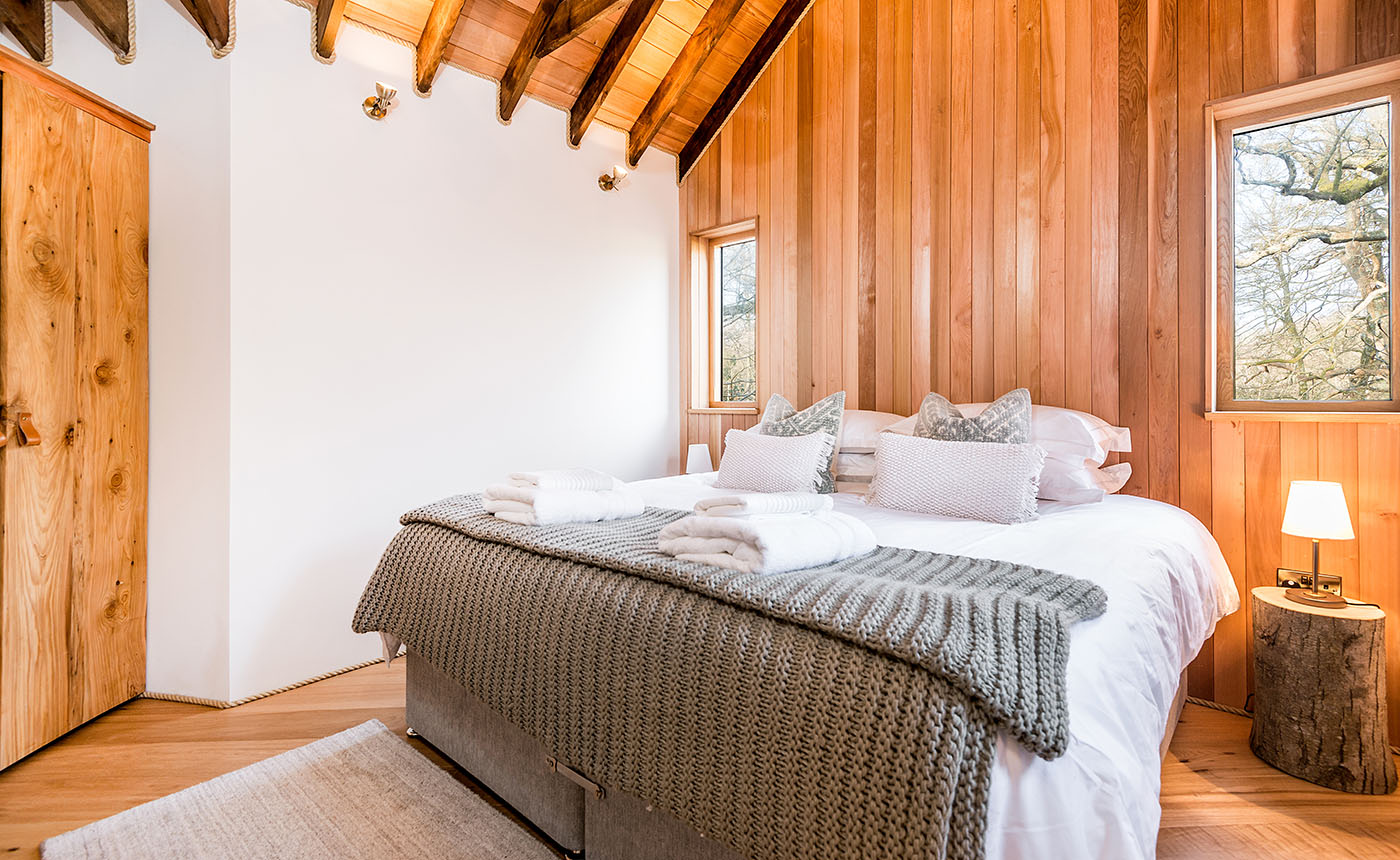 Creating treehouses for the tourism industry requires a unique approach; holidaymakers want to feel connected to the great outdoors through magical experiences, and that calls for a bold yet sophisticated design. With new luxury hotels, lodges and eco-cabins popping up across the country, it has become harder to make a business stand out in the tourism market. Many holiday and glamping brands spend years trying to figure out the perfect balance. Still, ultimately your guests should go back to their busy lives feeling like they've made some extraordinary memories.
That's when you begin to build a reputation for being the best, and guests must book well in advance to secure a night in your exclusive holiday accommodation. Andy Payne, Managing Director and founder of Blue Forest, says that treehouses can expand a holiday business's positioning in the market, providing it is innovative from the outset. "With each bespoke treehouse, our goal is to always reflect the destinations where guests are going to be staying in, while giving them the very best of home comforts." If you're a little stuck for ideas, here are 6 astounding hotel treehouse designs to consider as you look forward to a busy 2020!
Giving back to the local community at Tongole Wilderness Lodge
This remarkable structure is a luxury eco-lodge that offers safari guests the opportunity to experience the exceptional African wilderness without disrupting it. The long-term aim of the lodge is to benefit local communities in the area and, by default, help to conserve the fantastic wildlife through eco-tourism.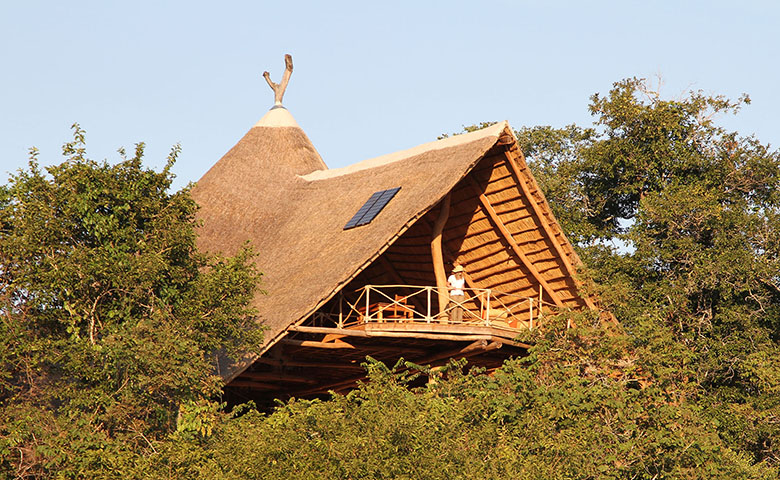 The wonderful thing about The Tongole Wilderness Lodge is that the building itself is so strongly connected to its surroundings. Built using the red earth on which it sits, the lodge emerges from the breath-taking Miombo woodland, yet remains a part of it.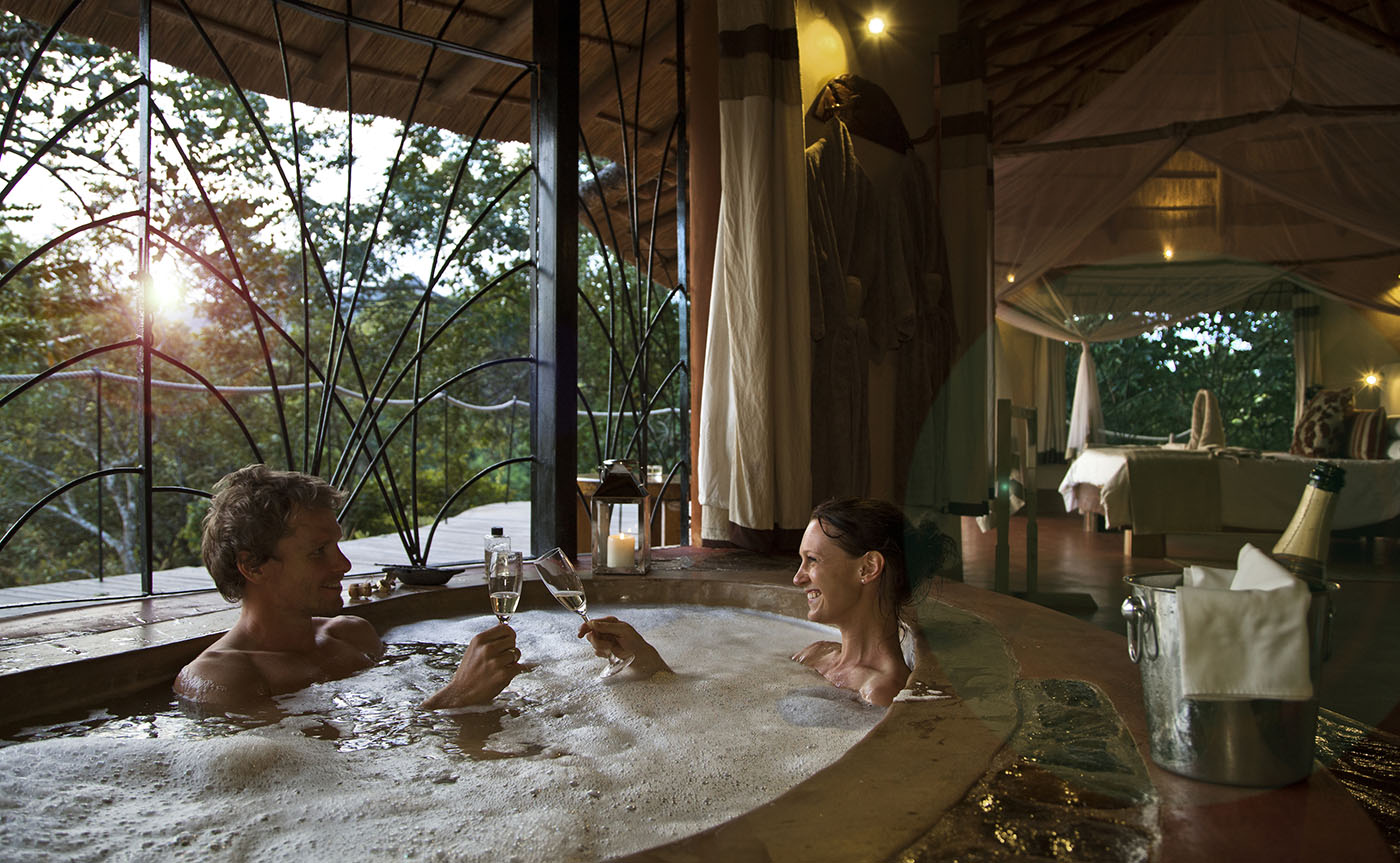 Wherever possible, the rock, wood and thatch have been sourced from the immediate environs to construct the lodge, making it completely sustainable.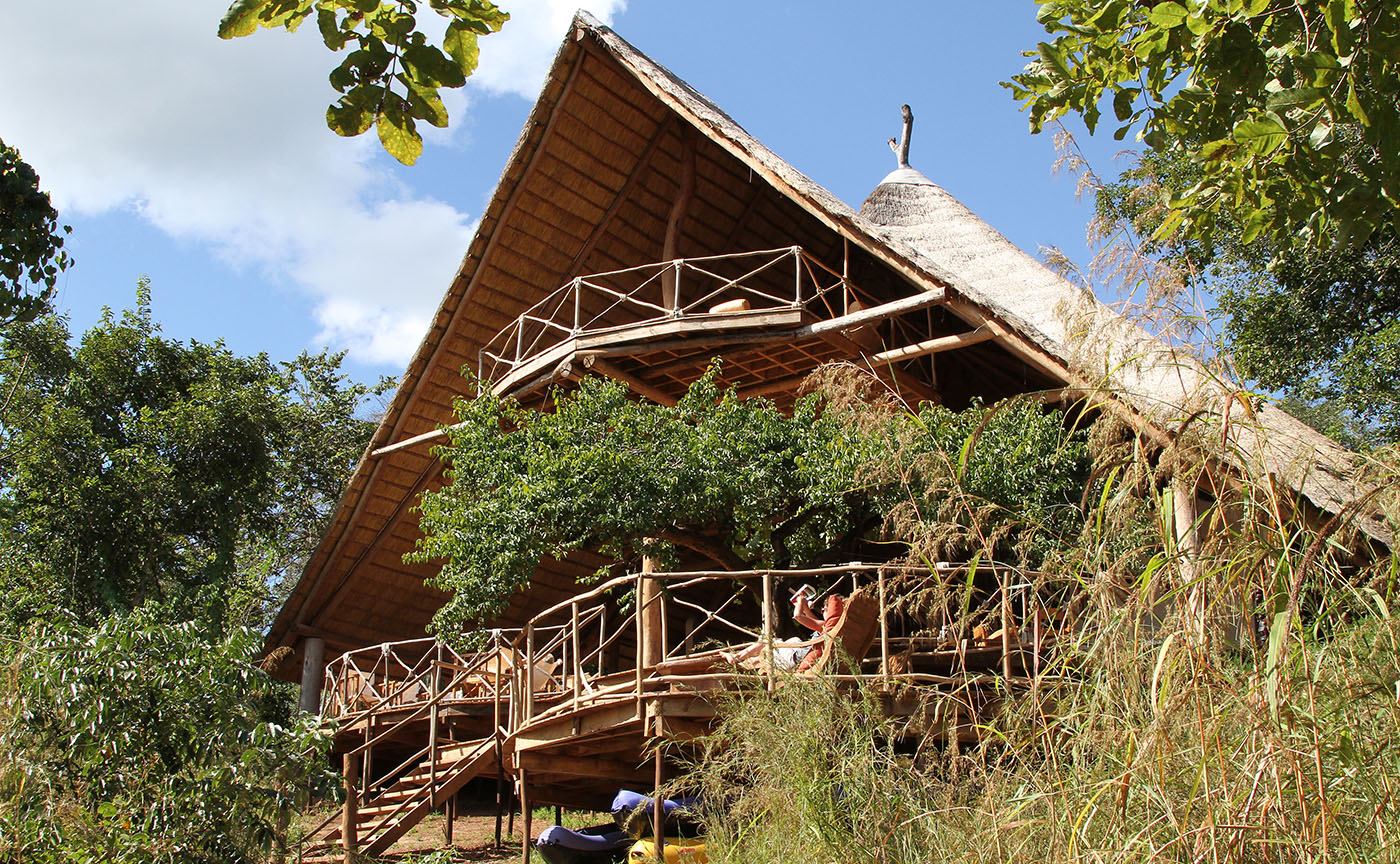 Bathing under the stars at Clowance Estate Treehouse
A treehouse with a winning view is a winner all round! This beautiful treehouse has been expertly positioned so that guests can enjoy exceptional vistas across the boating lake and back up to the magnificent Clowance House, an 18th Century manor house.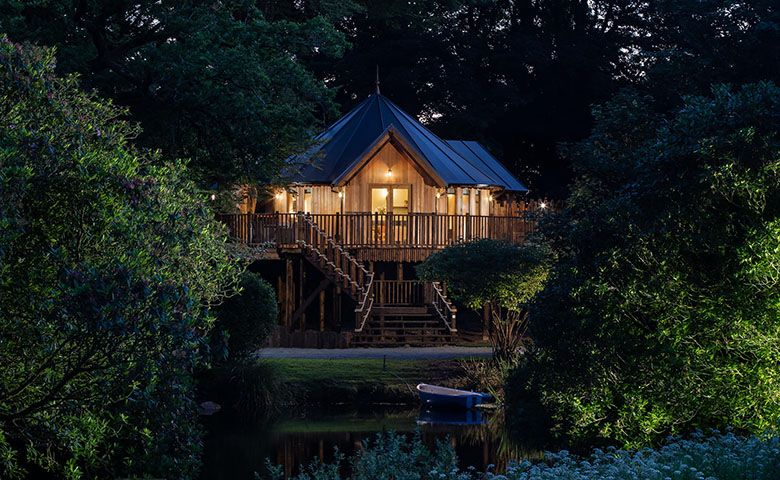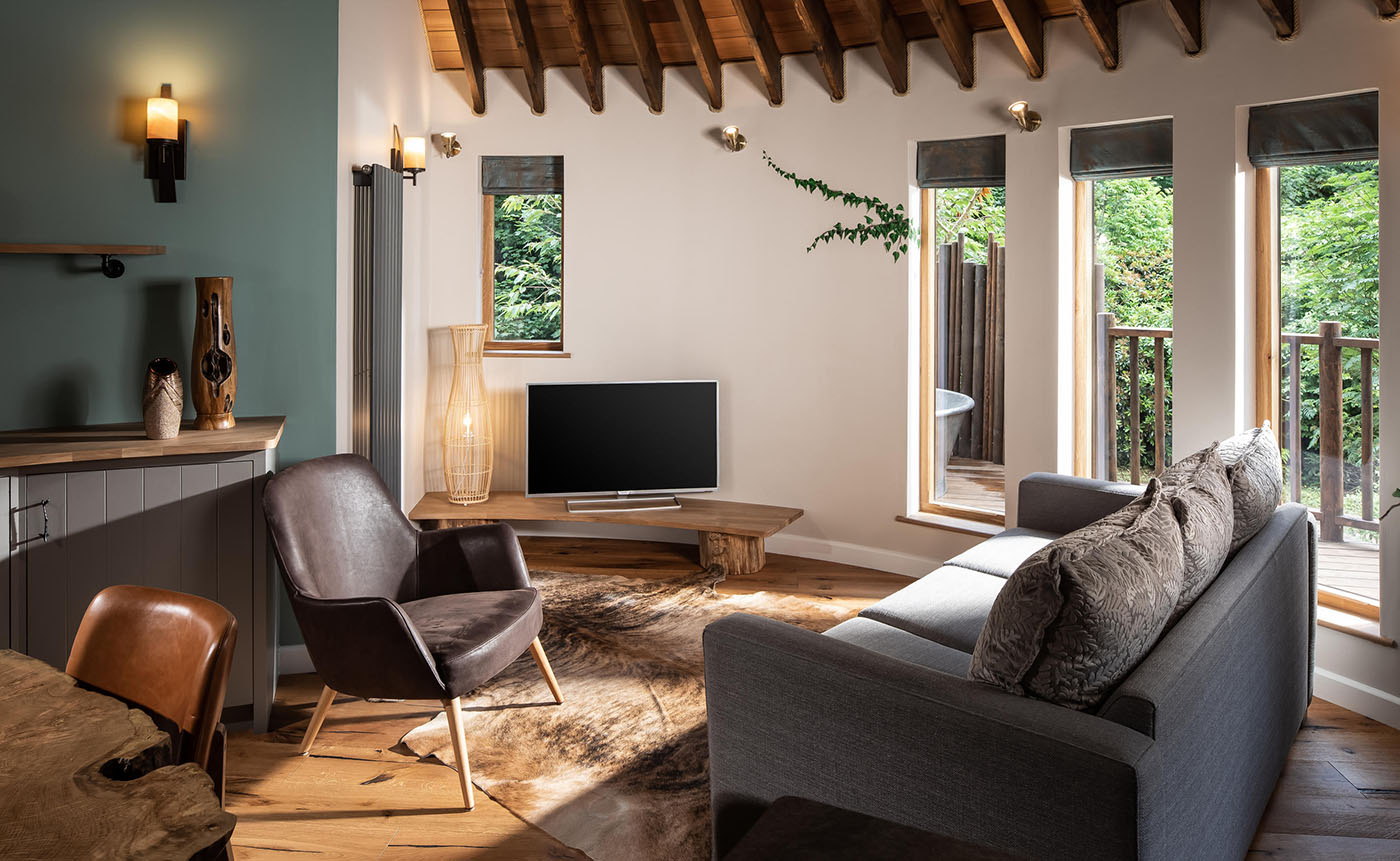 We worked with Clowance Estate to create a spacious, open-plan treehouse hotel. Above all, the structure has a feeling of integral connectedness to the water and the green surroundings. The large deck and balcony, complete with dining table, draws on today's growing desire for outdoor living and alfresco meals.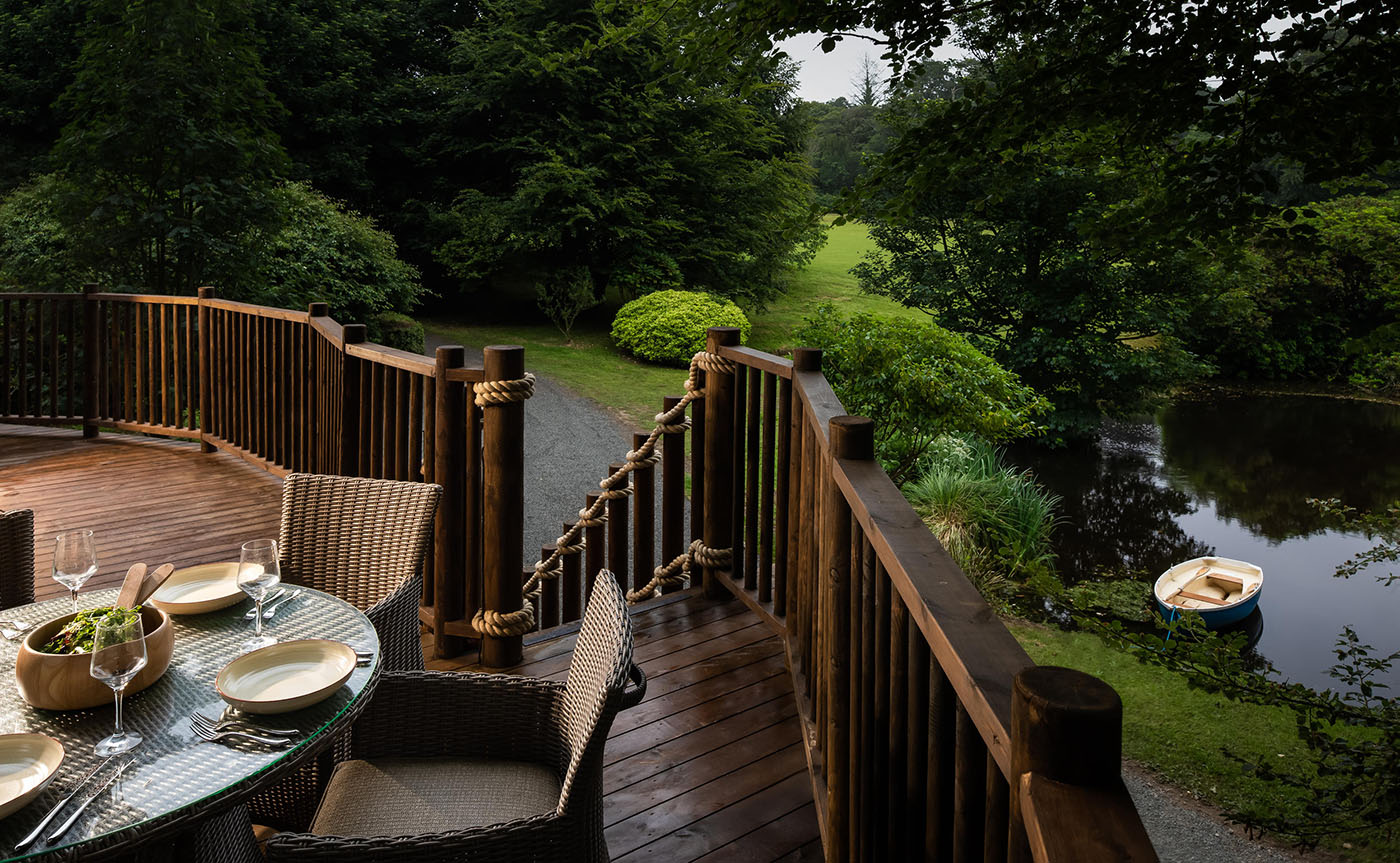 A key design component is the incorporation of an outdoor copper bathtub, which has a luxurious feel. Guests won't want to leave after bathing outside under the stars, and it's these experiences that will stay in their memories and make their visit a special one.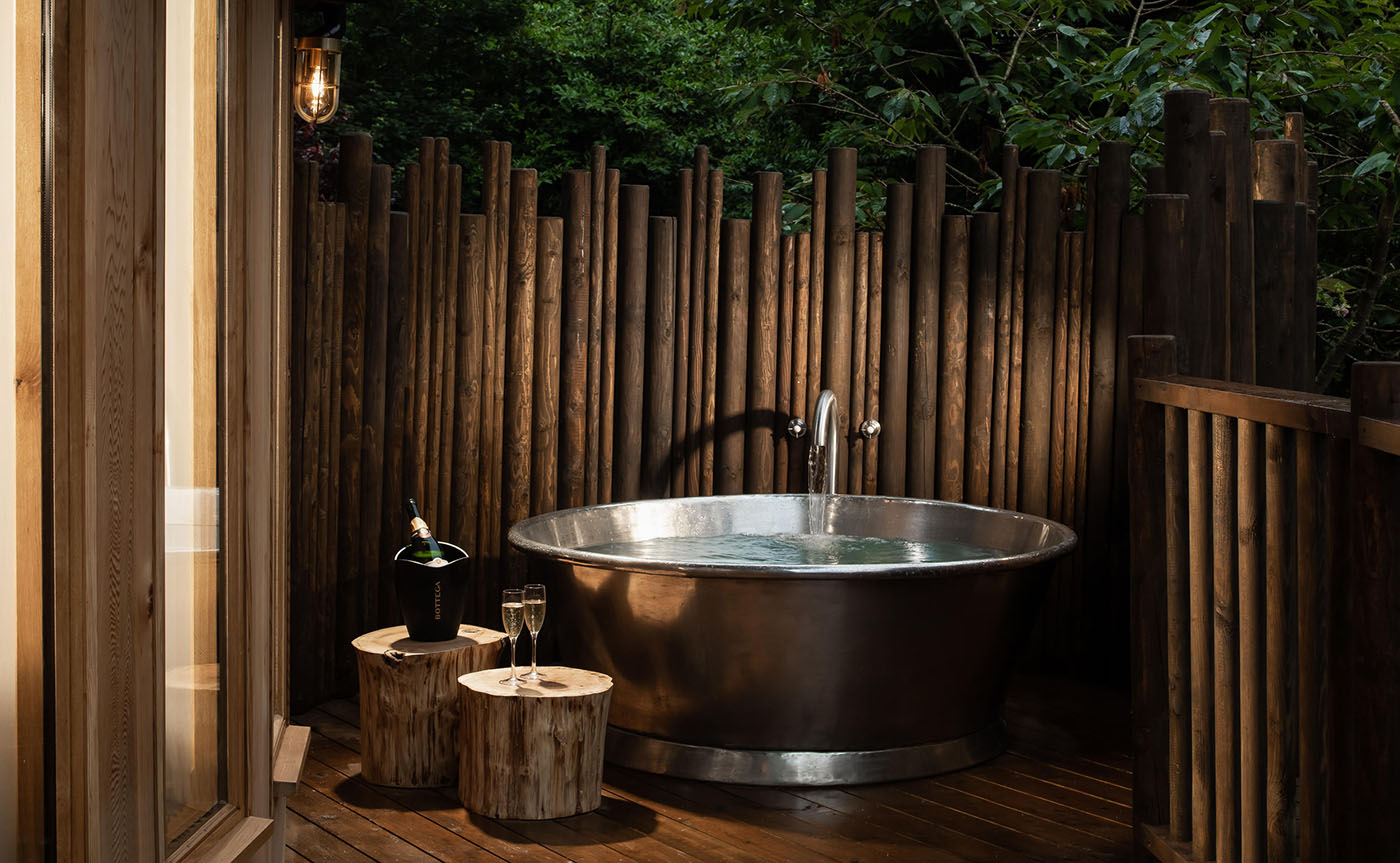 A secret cluster of treehouses, hidden among the trees at Chewton Glen Hotel & Spa
In the splendour of the New Forest in Hampshire, built on the cusp of the Chewton Bunny valley, are the Chewton Glen Treehouses. From wood burners and hot tubs to finely crafted furniture and wine coolers, there are luxurious touches throughout.
We connected the different living areas by suspended corridors, and children's sleeping lofts are available for those with young families. These treehouses have proven to be hugely popular since opening, with a host of celebrity fans.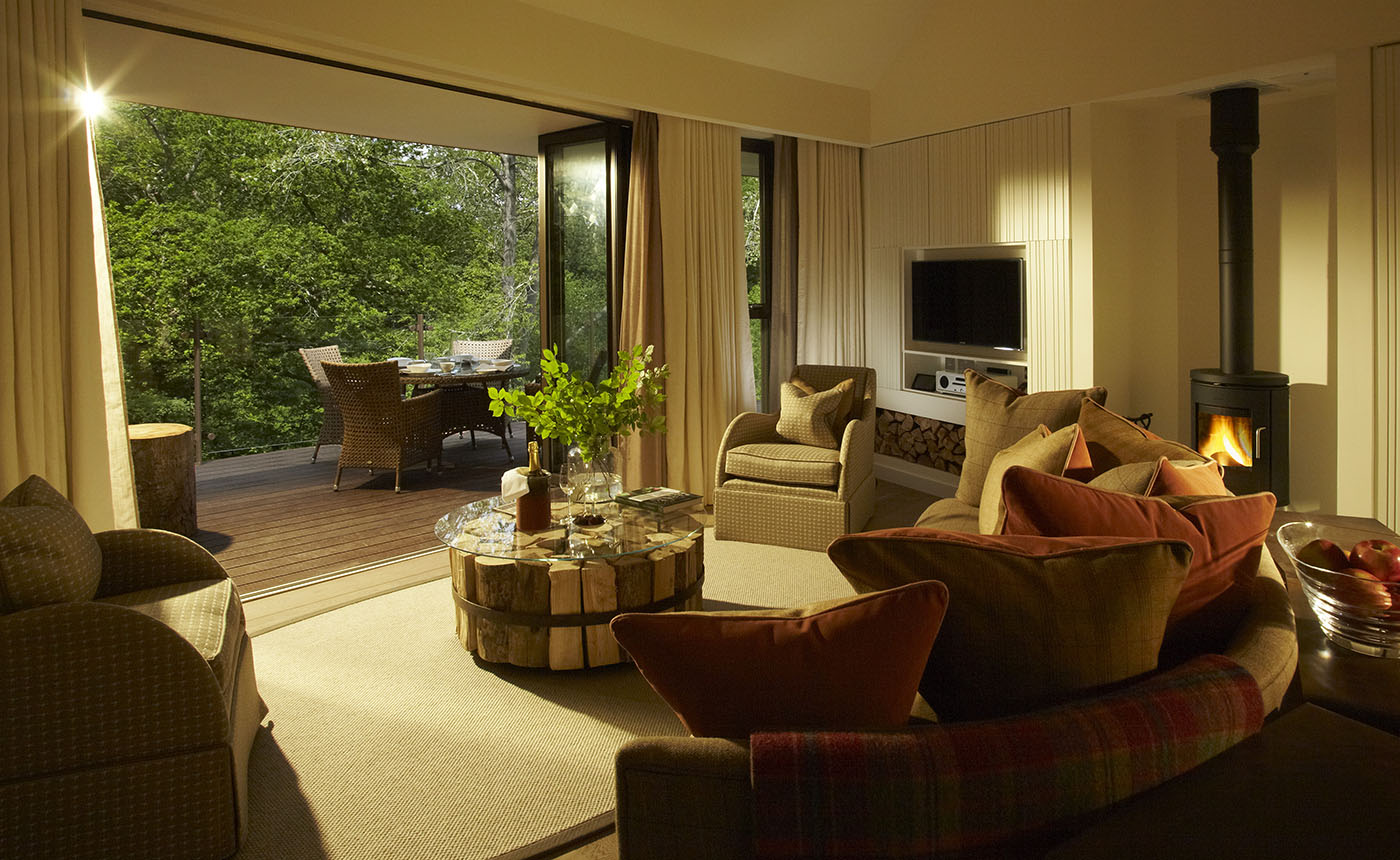 Despite their opulent features, it's the sense of seclusion that has made these treehouses such a success. Visitors can step away from their busy, hectic lives to a tranquil, treetop wonderland far away from everything else.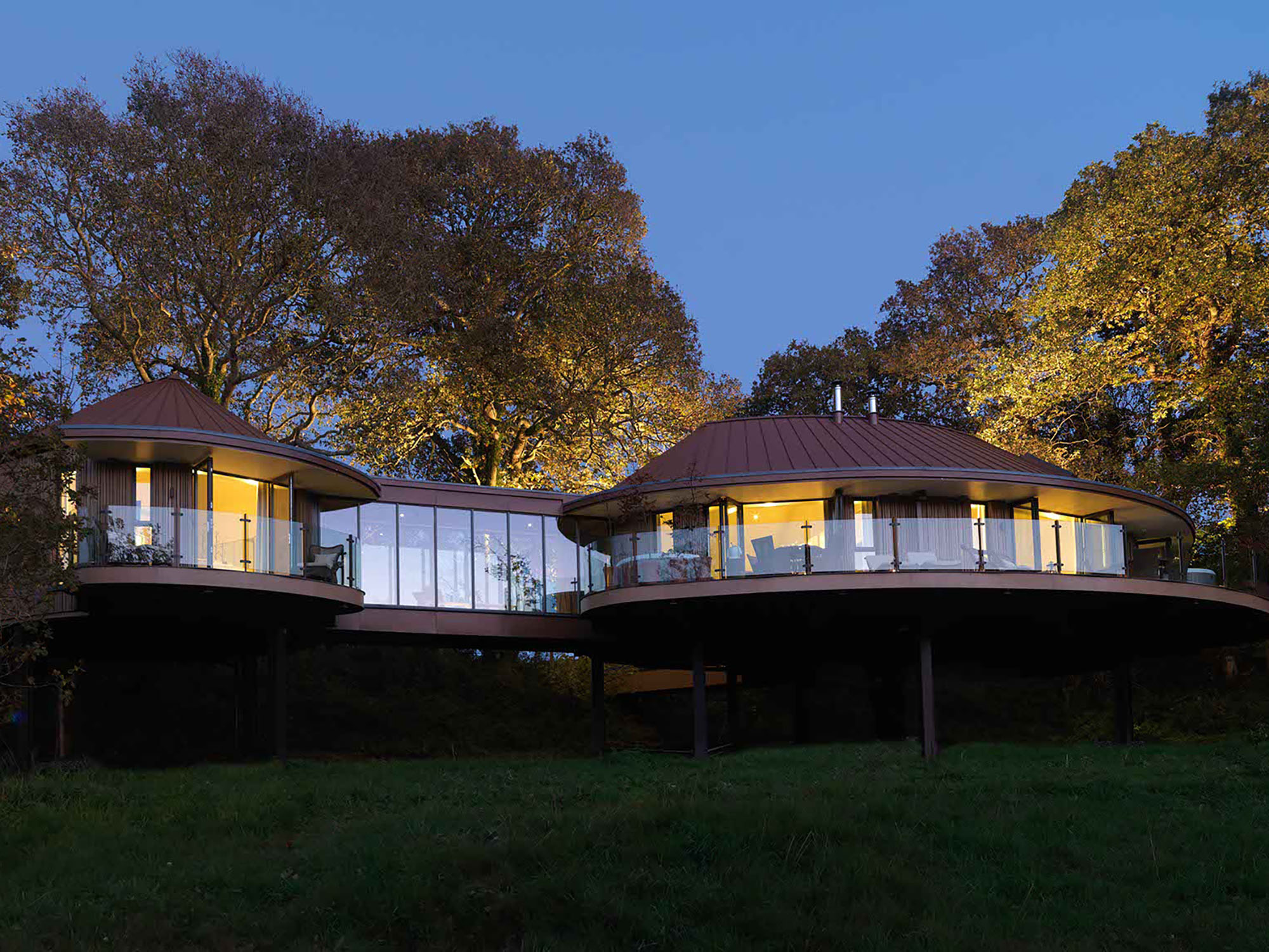 Access to the treehouses from the hotel is either by foot or by golf buggy through a shady woodland path; although the hotel is close by, you still feel hidden and immersed in the branches. It's a place to stop, connect and breathe.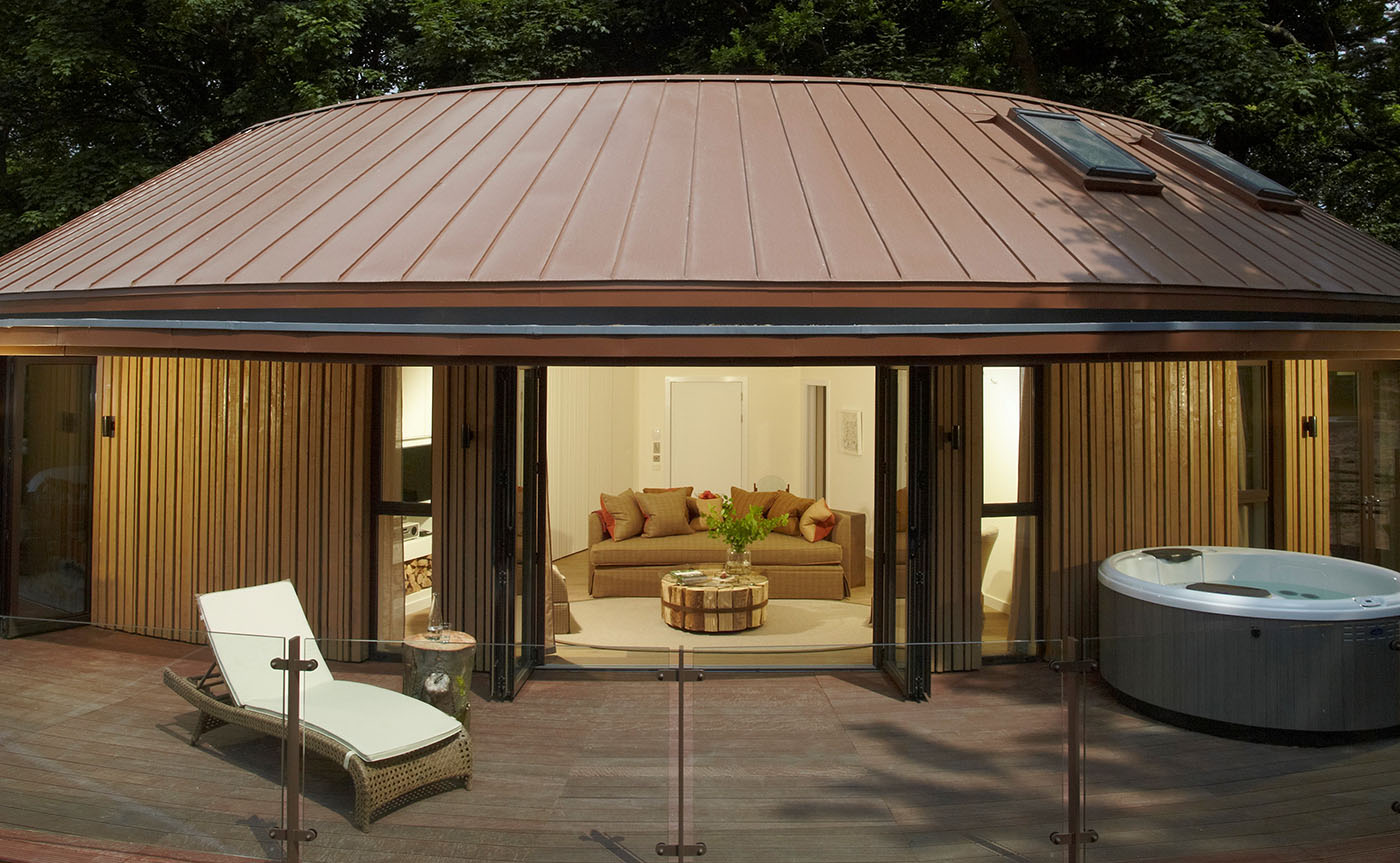 Self-catering and alfresco dining at Hoots Treehouse
Hoots Treehouse boasts a bright and spacious open-plan living space, complete with a sleeping loft for the kids. Plenty of arched windows and bi-folding doors help to emphasise the elusive characteristics of air and light, which always seem to take on a different feel in the middle of the woods.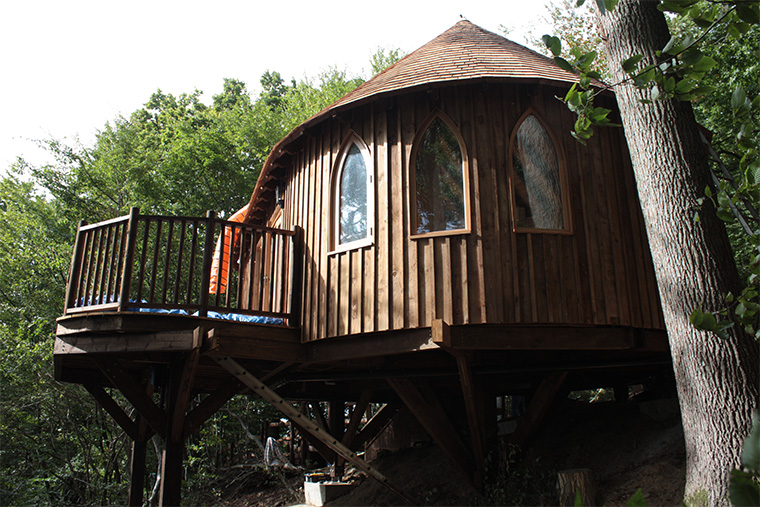 With a strong focus on the environment, the treehouse is constructed from natural timber materials, and guests can enjoy all the home comforts they might expect at home.
Wanting to give guests a flexible space where they can cook for themselves if it takes their fancy, the clients opted for self-catering treehouse with a kitchenette. This makes the treehouse highly desirable to families who struggle to eat out, like those with severe food allergies or with very young children.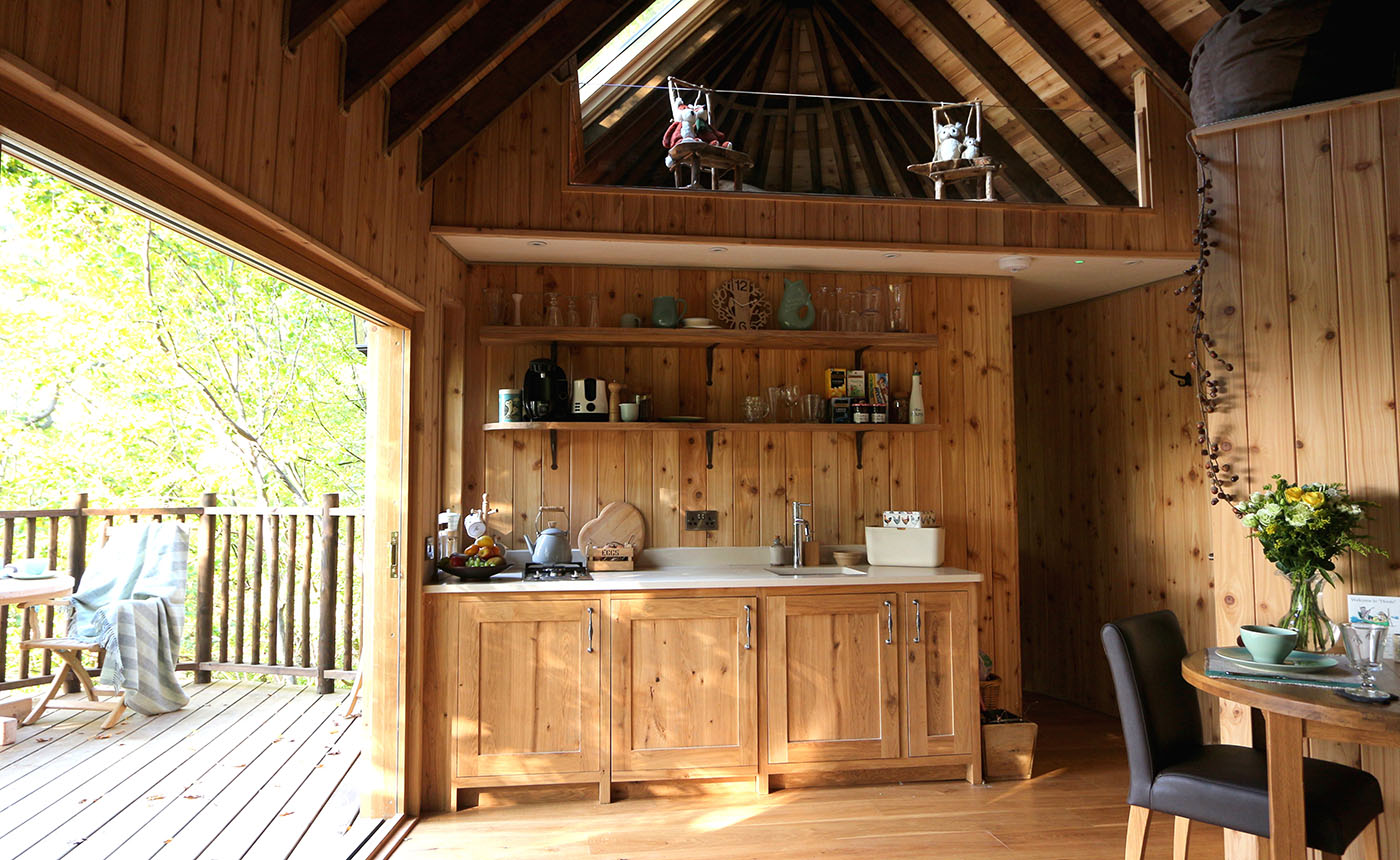 A mammoth rope bridge and a live growing Oak tree at Bensfield Treehouse
Bensfield treehouse brings a dose of rustic glamour to the Kent countryside, offering spectacular views of green rolling fields and woodlands. Known for its impressive Indiana Jones-style rope bridge suspended above a large, natural pond, the treehouse is the perfect place for couples looking for an adventurous stay.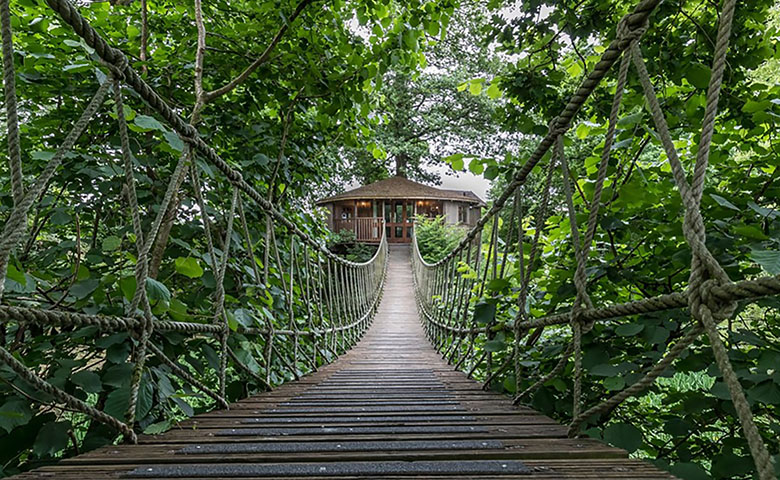 Every time, it's the rope bridge that delights visitors as they walk up to their treetop retreat. Rope bridges command our immediate attention, because of how unusual they look, but also because the thought of having to cross them is downright thrill-inducing.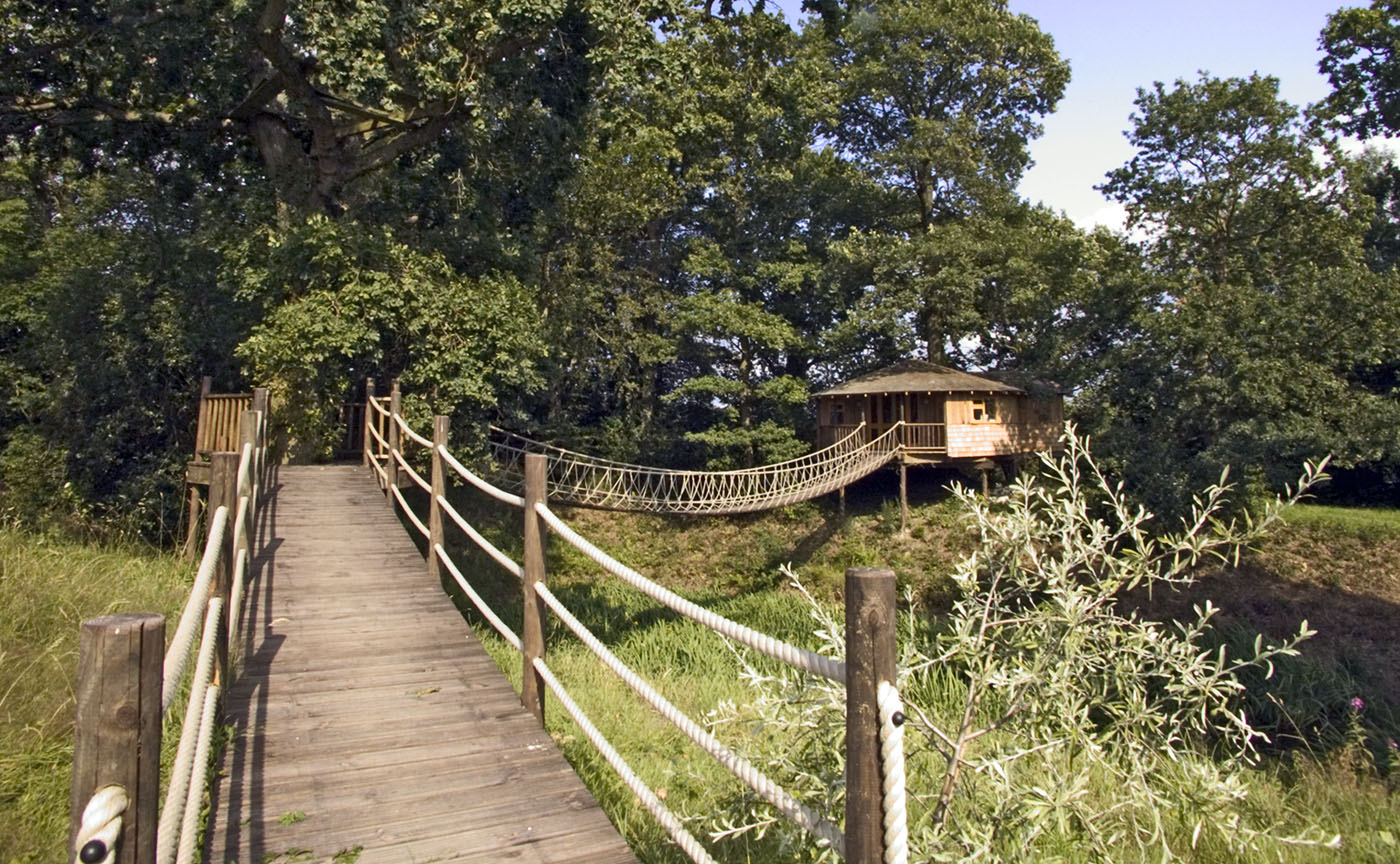 As you walk through the door, you're greeted by a large and spacious open-plan living space with a mature oak tree growing right through the centre. In the spring, guests will notice sweet little buds sprouting from the trunk. Specially designed for couples, Bensfield is a favourite choice for those looking for somewhere special to stay, usually to mark a celebration or special occasion.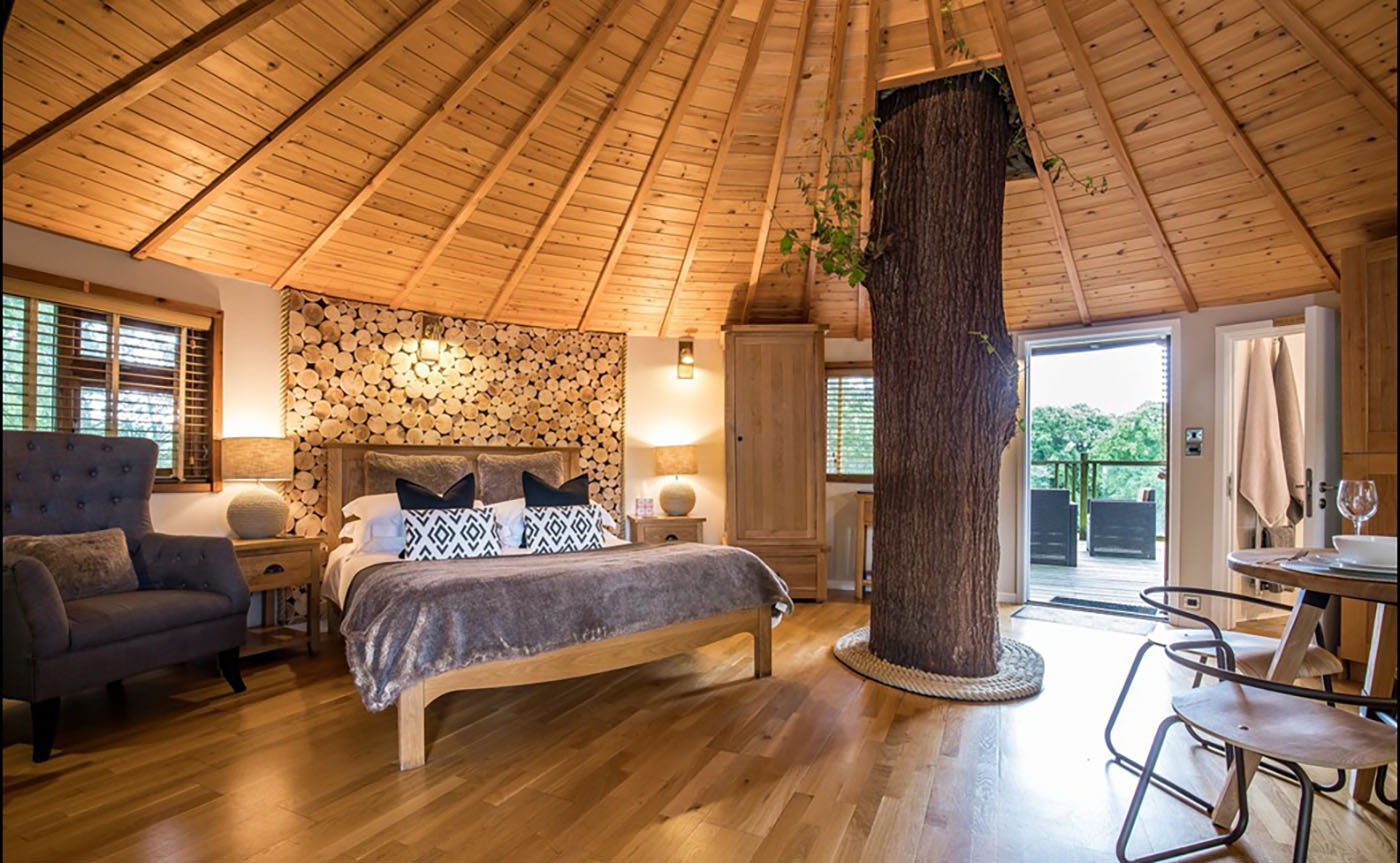 A woodland lodge complex at Hothorpe Hall
Got a big wedding party or conference event? No problem! Just get yourself a snazzy eco-lodge village, like The Woodlands at Hothorpe Hall in Leicestershire. The Woodlands consists of six sustainable and low-energy eco-lodges which have been designed to create a minimal environmental impact.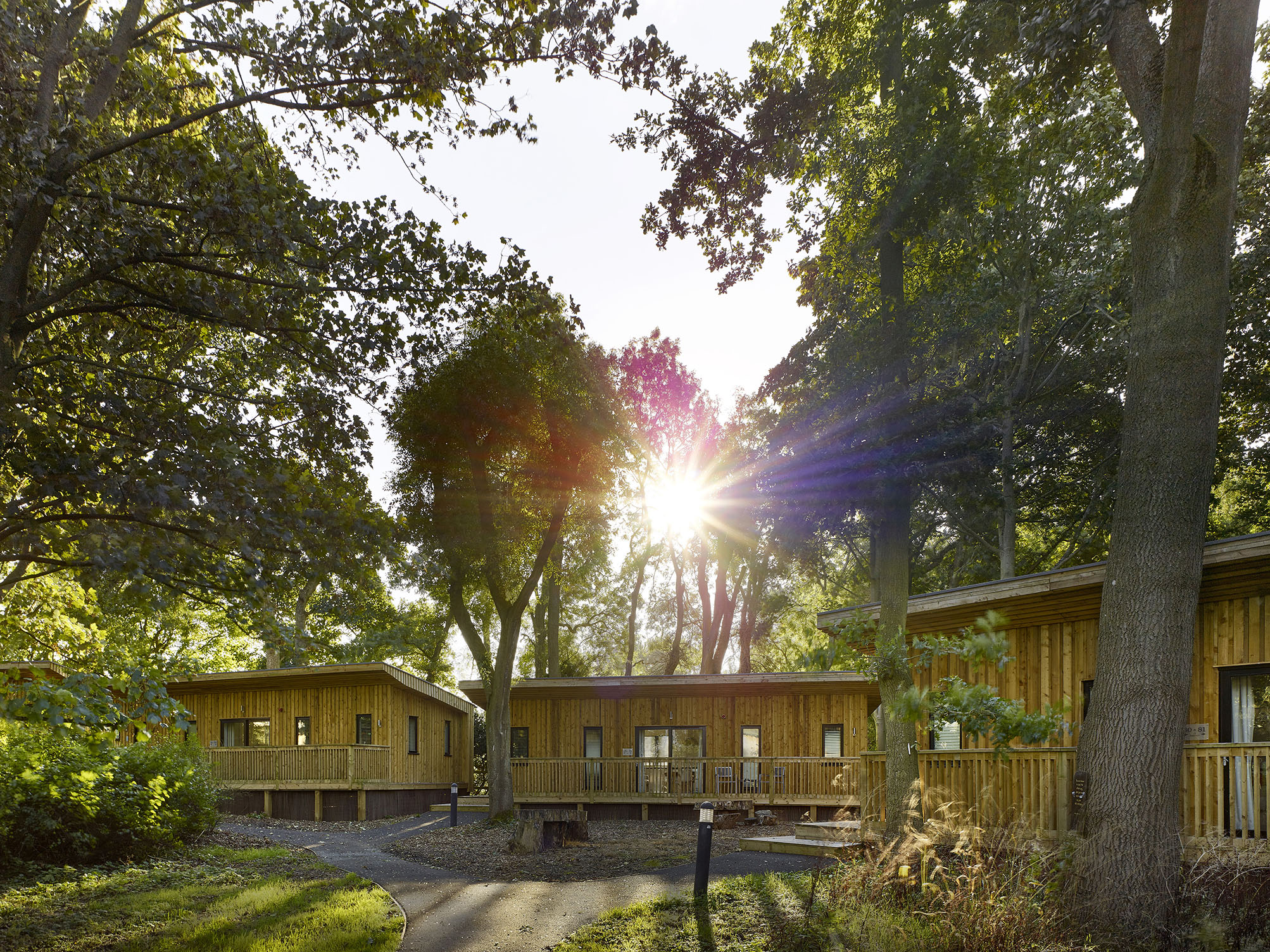 The lodges may look randomly positioned, but they have explicitly been clustered together in a way that allows for each one to benefit from sunlight and attractive woodland views. The imaginative and organic design of the lodges will keep them invitingly cool in summer and cosy in winter, making them a fantastic hideaway at any time of the year.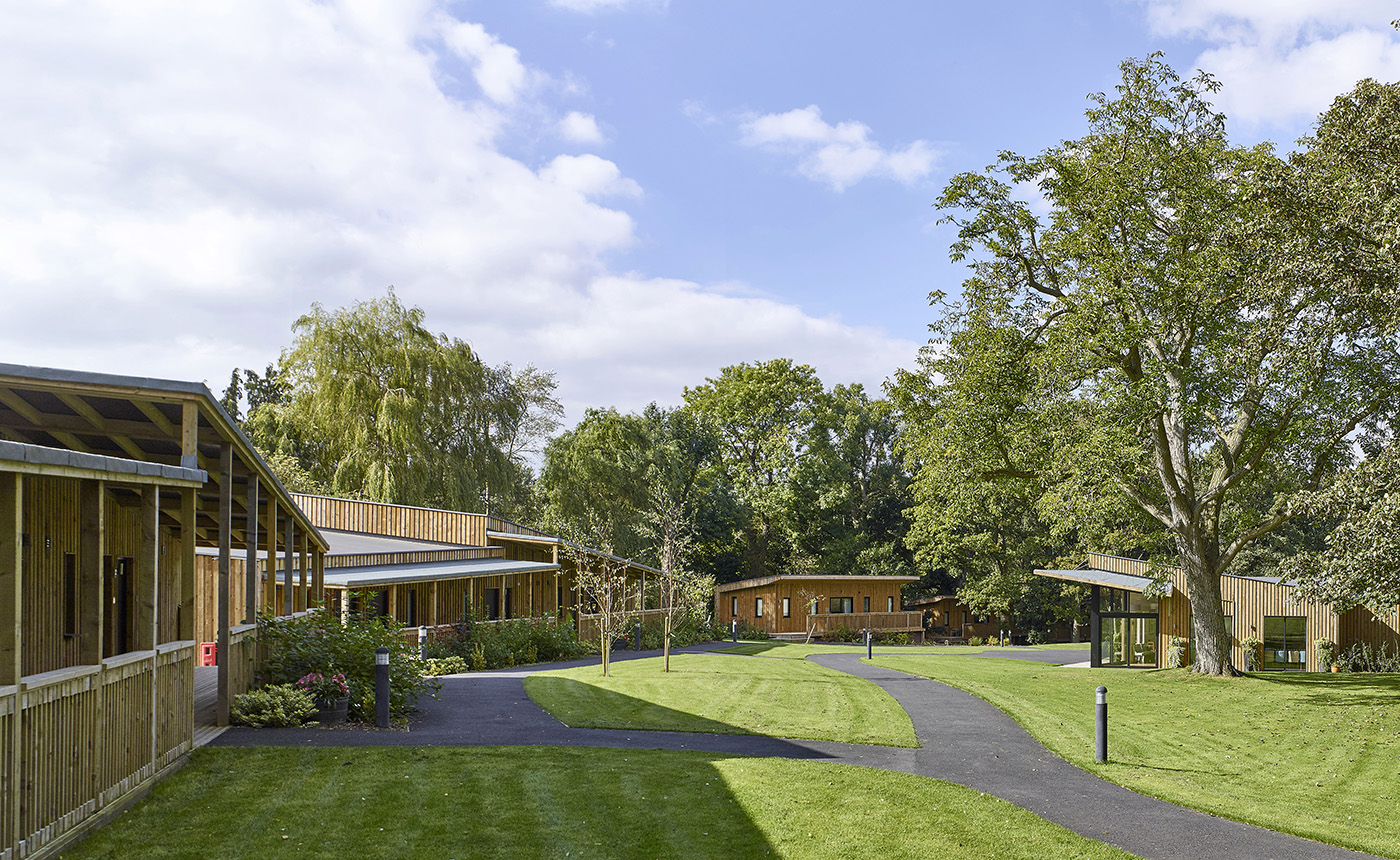 In addition to the lodges, there is a large function hall complete with dining room and bar, and a romantic treehouse suite for individual guests looking to make their visit extra special.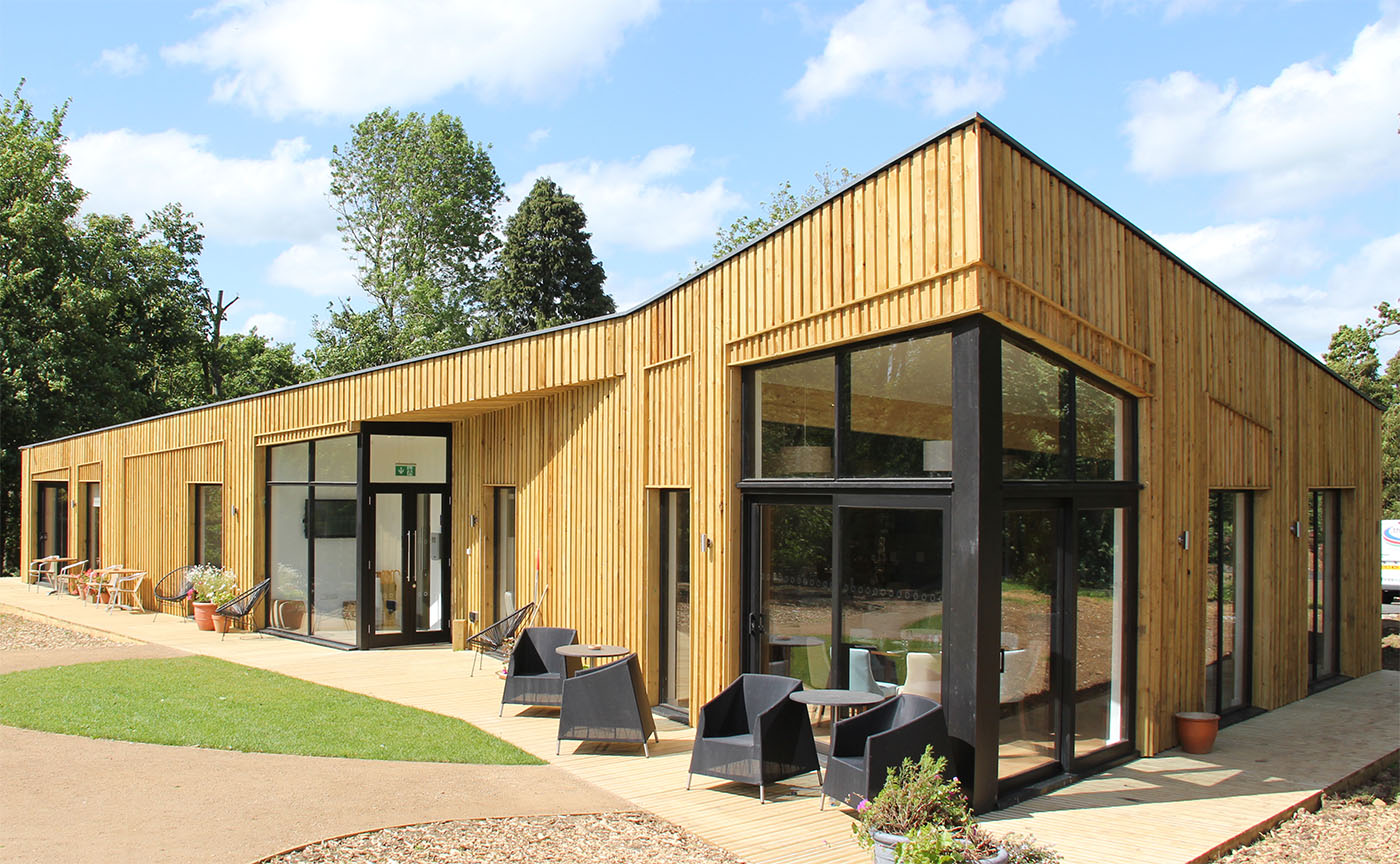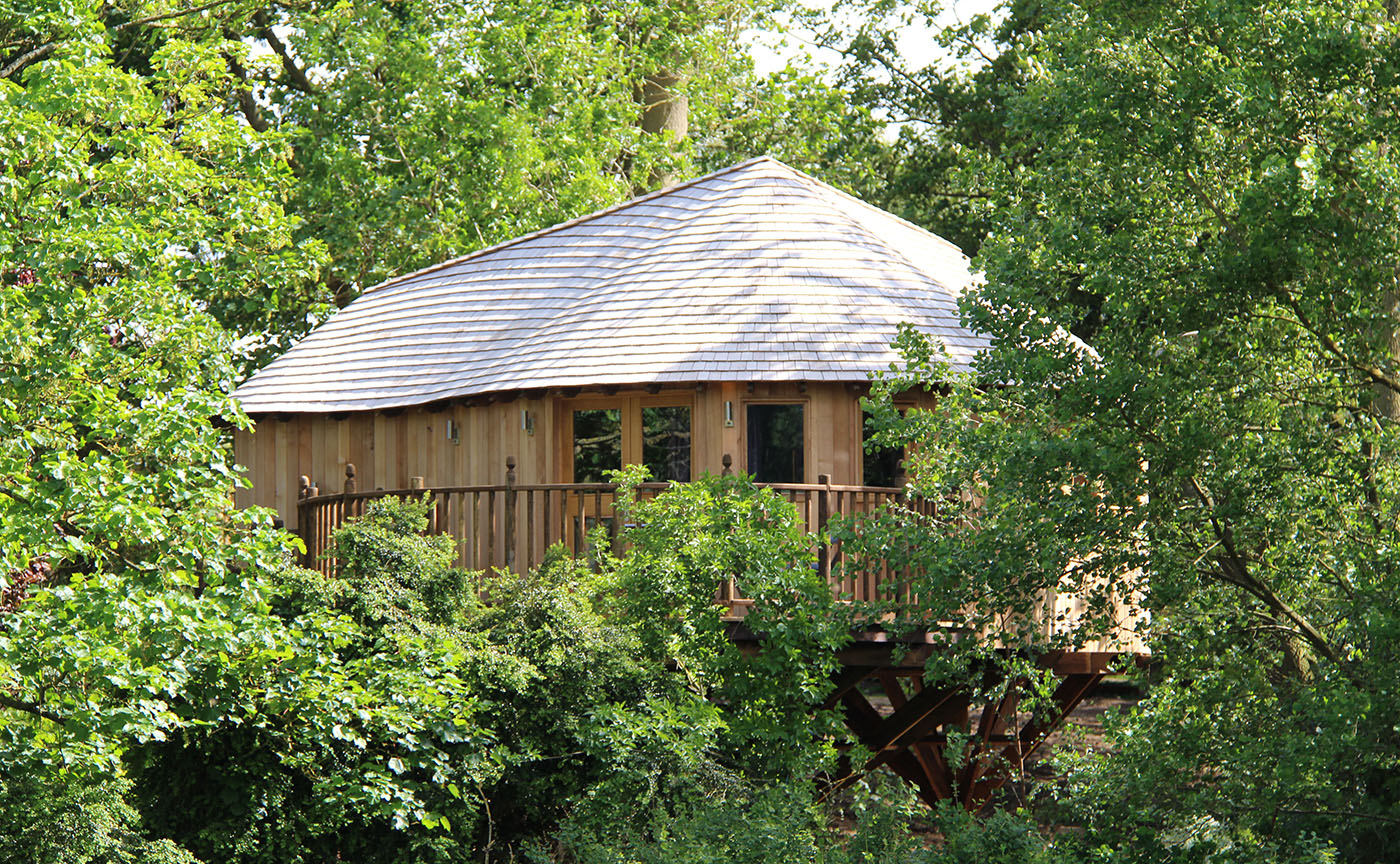 Designed and constructed with the hotel and accommodation market in mind, our treehouse hotels and eco-tourism lodges are hand-built to our unique custom designs. With exclusive features and exquisite finishing's, they will keep guests feeling happy, cosy and relaxed throughout their stay. If you have a project in mind and would like to discuss your ideas with us in more detail, then please feel free to get in touch and speak to one of our design experts.